By: Luke Sims
Disclosure: This post may contain references to products from our advertisers. We may receive compensation from products we link to. We appreciate your support.
Hi Travel Junkies,
It was only a few years ago (before I found 10xTravel) that I was sitting in an uncomfortable chair, listening to the gate agent announce the fifth flight delay, and being pelted by cheerios by the curly-headed brat in the seat behind me. You've been there, right?
Today, I want to help you break free from the chains of sub-par airport comfort and discover the oasis you deserve – airport lounges.
If you're new to the concept of airport lounges, check out our primer on what to expect in a lounge. If you're tired of settling for mediocre and ready to reclaim your freedom, it's time for you to check out 7 of the best credit cards that give you free access to airport lounges.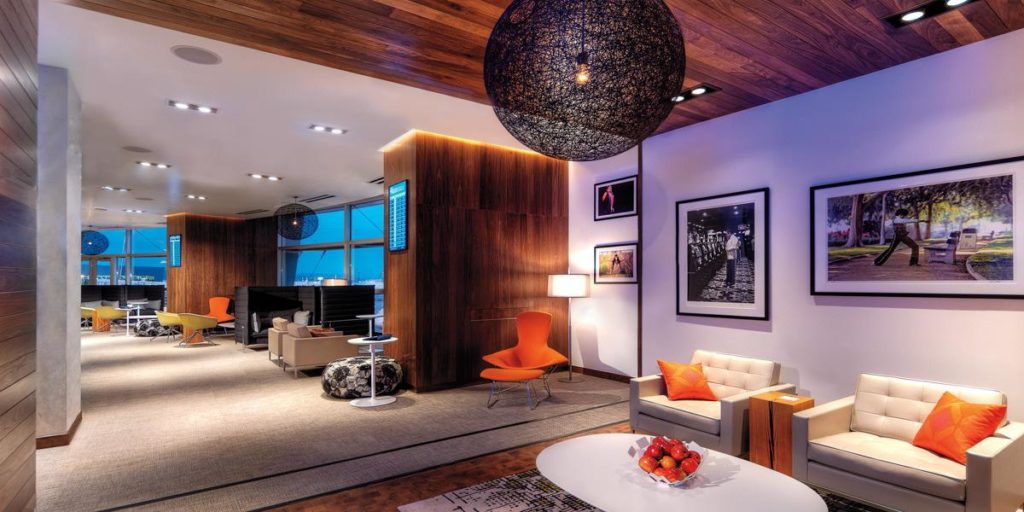 1) The Platinum Card from American Express
The Platinum Card and the Business Platinum Card from American Express give you access to tons airport lounges across the globe. Most notably, you receive access to perhaps the most luxurious lounges in the United States, Centurion Lounges – available in New York (LaGuardia), Dallas, Las Vegas, San Francisco, Miami, and Seattle.
Although each Centurion Lounge is different, some of the features that go beyond normal lounge amenities include micro-spas, a soundproof family room, premium bars, and hot buffets. You can bring two complementary guests per visit (so spread the love). I fly out of New York often and, although this is probably the weakest Centurion Lounge of the collection, it's always nice to sling back a few free whiskeys and stay out of the mess that is LaGuardia. Continue Reading