By: Luke Sims
Disclosure: This post may contain references to products from our advertisers. We may receive compensation from products we link to. We appreciate your support.
You know those times when you are freezing your buns off waiting for your car to warm up so you can drive to work on a dreaded Monday morning? You tell yourself to imagine your feet dangling in perfect blue water in a warm tropical paradise somewhere.
Yeah, that somewhere is Bora Bora.
World-famous for its crystal clear turquoise water, bleached-white sand beaches, and luxurious overwater bungalows, Bora Bora is near the top of many dream vacation bucket lists – and for good reason.
While it's nearly a perfect vacation destination, getting there, on the other hand, can be expensive and tricky. So, let me share with you how you can use points and miles to get there so that beautiful place you imagine can become a reality!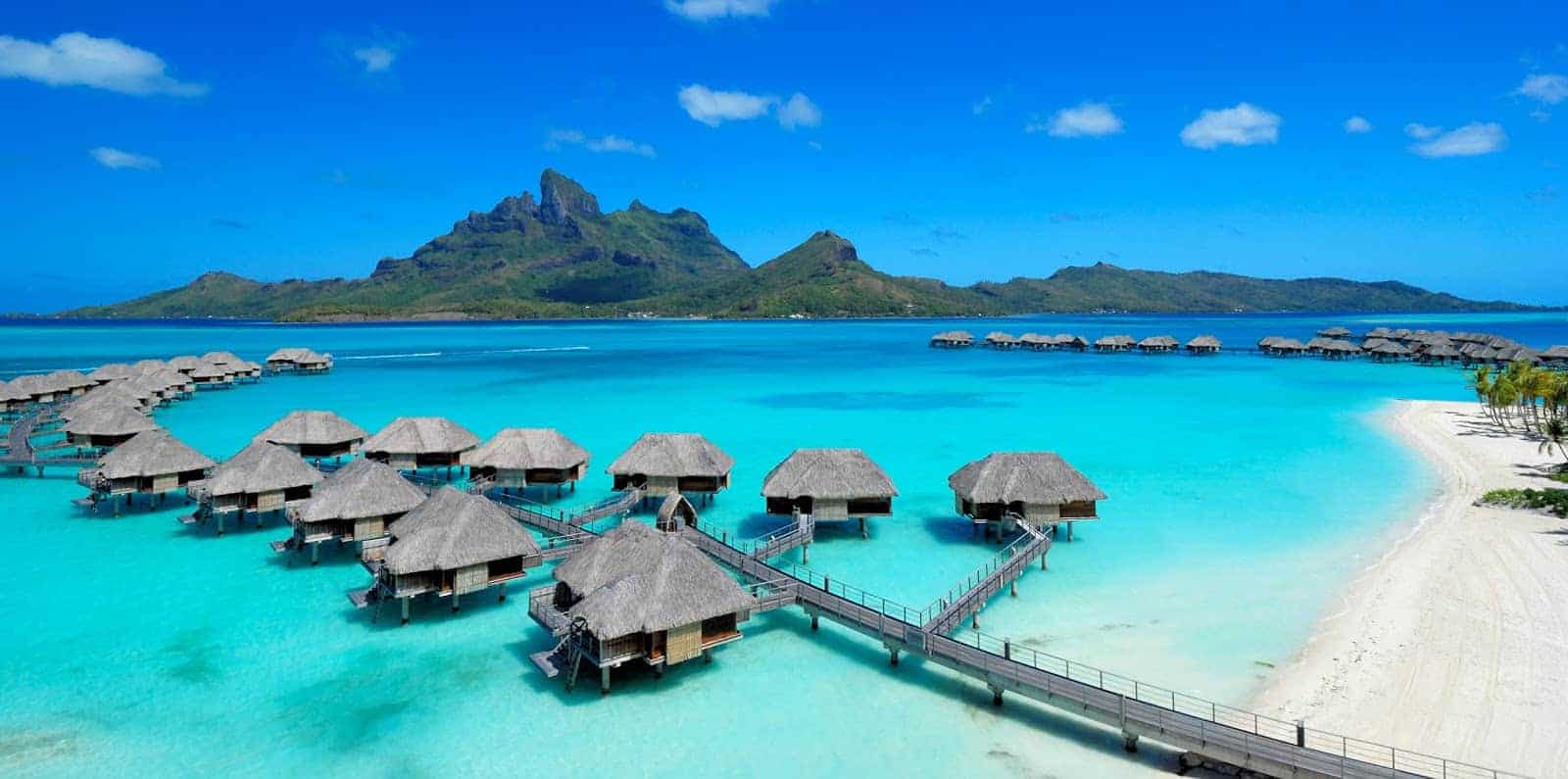 To get there, you'll need to fly through Tahiti (PPT), the only international airport in French Polynesia, and then catch a flight or take a boat to Bora Bora. From the U.S. you have three options to Tahiti:
Los Angeles (LAX) to Tahiti (PPT) on Air Tahiti Nui
Los Angeles (LAX) to Tahiti (PPT) on Air France
Honolulu (HNL) to Tahiti (PPT) on Hawaiian Airlines
From Tahiti, your best option is to then take a quick flight on Air Tahiti to Bora Bora. Air Tahiti does not have a frequent flyer program, so you will need to pay around $350 roundtrip in cash per ticket. This would be a great opportunity to use the Barclaycard Arrival Plus or Capital One Venture Card, which allow you to use your points to erase any travel-related charge made with the card in the previous 90 days.