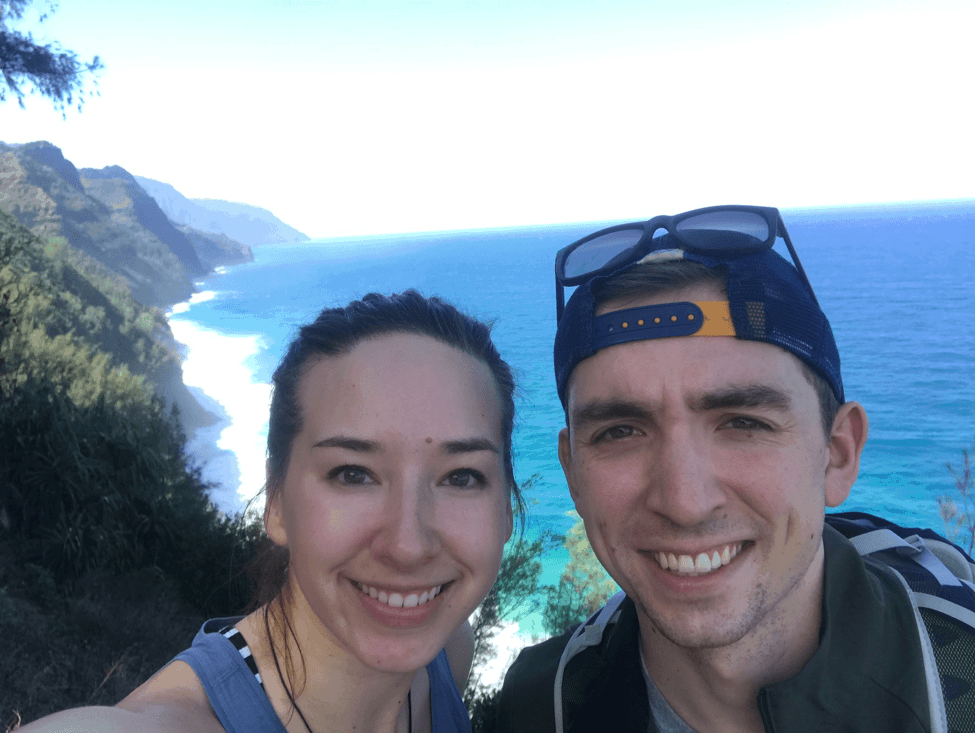 By: Tommy N
Disclosure: This post may contain references to products from our advertisers. We may receive compensation from products we link to. We appreciate your support.
Without a doubt, last year was one of the best of my life. I married my best friend, Emma, and we celebrated this new chapter with an amazing honeymoon.
Financially speaking, we weren't really in a position to plan a luxurious and expensive honeymoon. In the span of 6 months, we had planned a wedding, moved across the country, quit one of our jobs and relocated the other. Never mind the fact that we were trying to manage our student loans and a car loan. We were in debt with half the income and double the rent.
However, I really wanted Emma to have an amazing honeymoon. She's an adventurer at heart and is truly at her happiest when she is traveling. For that reason, we were determined to deliver on the perfect vacation in spite of the obvious financial constraints.
Considering our love for both hiking and sipping cocktails on the beach, we soon set our sights on Hawaii. I then stumbled across 10xTravel and read everything I could. As I would soon learn, with some planning and discipline, there is no reason for anyone to not have the honeymoon of their dreams.
Side note: Wedding and Honeymoon planning is the perfect time to start this hobby. All the spending required will cut through minimum spending requirements on credit cards like a knife through hot butter to help you earn tons of miles and points.
Without further ado, here's how we booked an amazing honeymoon adventure to Hawaii on miles and points.
Disclaimer: To find the cash value of each hotel and flight, I used proxy reservations, inclusive of any upgrades we received. Therefore the value is based on the same flight or hotel, on the same days of the week, during comparable times of the year for travel. These values are just a barometer; your experience may vary.
Flights: Boston -> Kaua'i; Honolulu -> Boston; Delta Air Lines 
Points Used: 60,000 Chase Ultimate Rewards Points transferred to Flying Blue for flights on partner airline, Delta
Source of Points: Chase Sapphire Preferred sign-up bonus (50k) + 1 referral (5k) + add authorized user (5k)
Cost Out of Pocket: $22.40 (taxes and fees)
Cost Without Points: $2,100.00
Redemption Value: 3.5 cents per point