Disclosure: This post may contain references to products from our advertisers. We may receive compensation from products we link to. We appreciate your support.
If you've ever wanted to see how you can put together an amazing honeymoon to Europe, this is the success story for you. Brett is going to tell you all about how took this amazing trip with his wife.
If you'd like to share your story with the 10xTravel readers, drop us an email and share how you did it! (bryce [at] 10xTravel [dot] com)
---
Planning a honeymoon was the last thing my fiancé wanted to worry about. The wedding took precedent for her and so the task was passed to me.
Luckily I had been following 10xTravel for a few years and already had a simple plan. Acquire as many points as possible to make our honeymoon as long as possible.
So, where did I begin you might ask?
It all started about two years ago while dating my now fiancé. I knew even back then that she was the one I was going to marry, and knew I wanted to surprise her with the honeymoon of a lifetime.
After using other miles and points for beach getaways, cruises, and family gatherings, these are the points we used to book this trip:
Chase Ultimate Rewards: 250,000
Capital One points: 120,000
Marriott Rewards: 240,000
We earned the Ultimate Rewards points through our Chase Sapphire Preferred cards as well as a Chase Sapphire Reserve card. The Capitol One points were earned through each of our Capitol One Venture cards.
We were fortunate to earn the Marriott Rewards points through my fiancé's work travel. However, we could have easily earned the points through the Chase Marriott cards.
Now that we had the needed points, we had to decide where to go!
We immediately agreed that Italy and Greece were perfect for our honeymoon and that we'd spend two and a half weeks enjoying ourselves.
Here's how we booked our trip: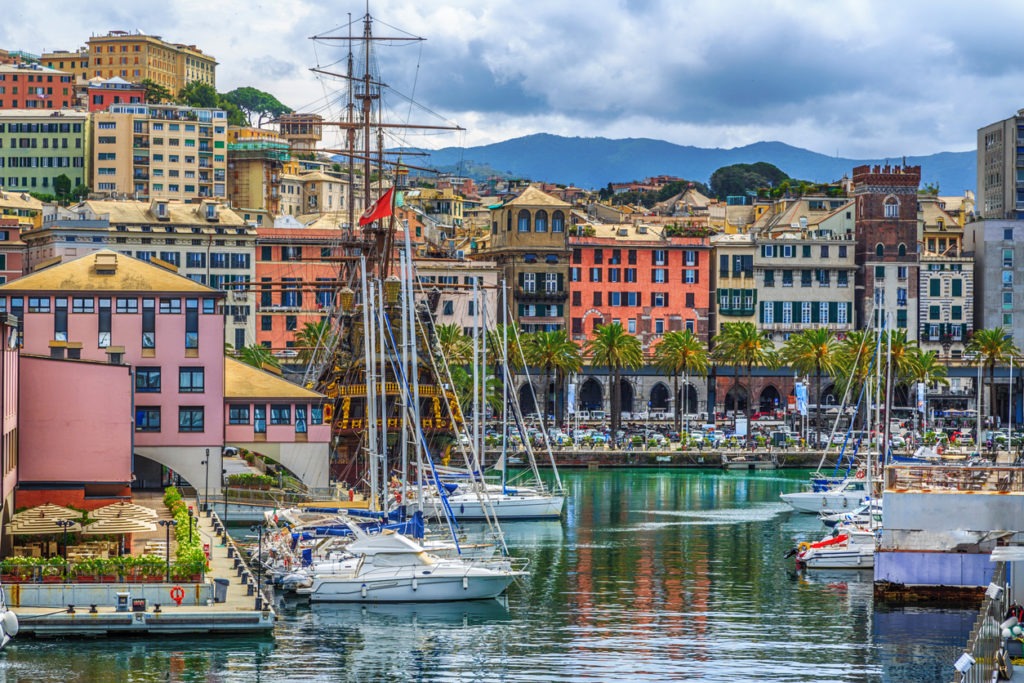 Flight to Genoa, Italy
To start, we wanted to go to Cinque Terre as we had heard wonderful things, so I transferred 60,000 Ultimate Rewards points to United and booked our flights to the closest airport. We used our Capital One to cover the taxes and fees.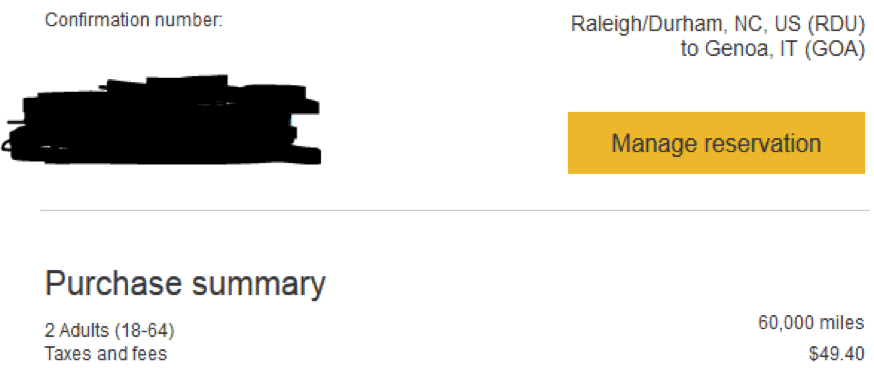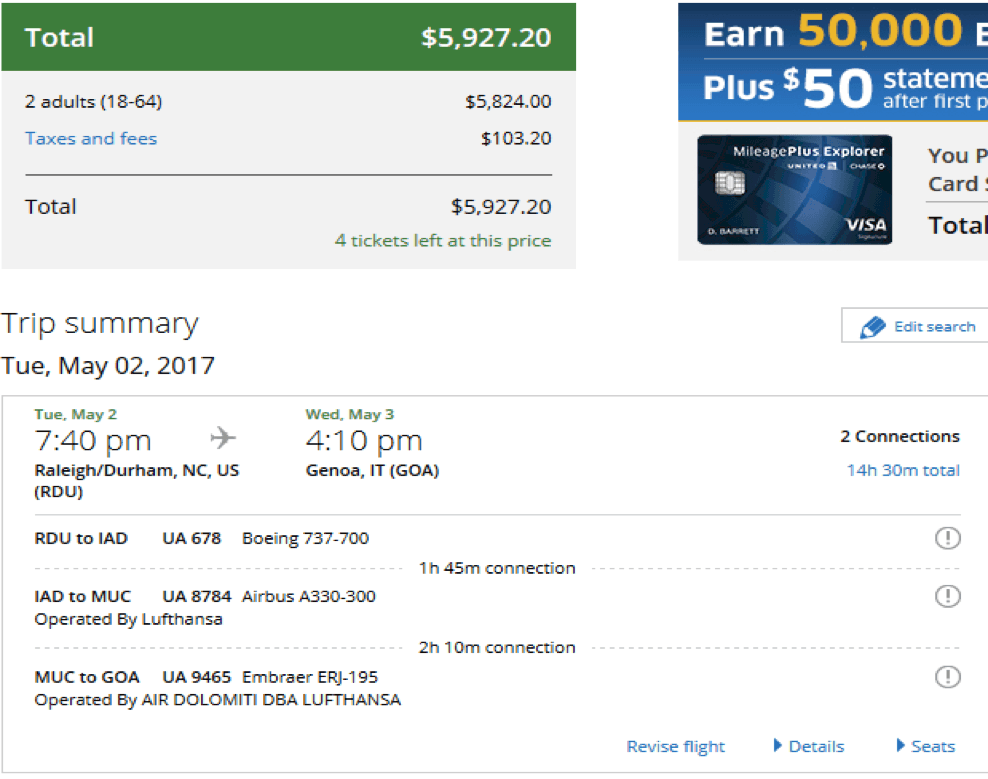 Continue Reading