By: Spencer Howard 
Disclosure: This post may contain references to products from our advertisers. We may receive compensation from products we link to. We appreciate your support.
We receive hundreds of questions every day, but some questions repeat themselves so often that we know we need to dedicate some time to it. With that in mind, we wanted to address one of the most common:
"What is 5/24?"
No, it's not May 24th. It is actually one of the most discussed topics in the miles and points community. It refers to Chase's rule (guideline?) that anyone who has opened five credit cards in the previous 24 months may not open Chase credit cards.
This can be tremendously frustrating for responsible credit users who want to utilize the perks of various credit cards.
Let's dig in and see how we should handle things with this in mind.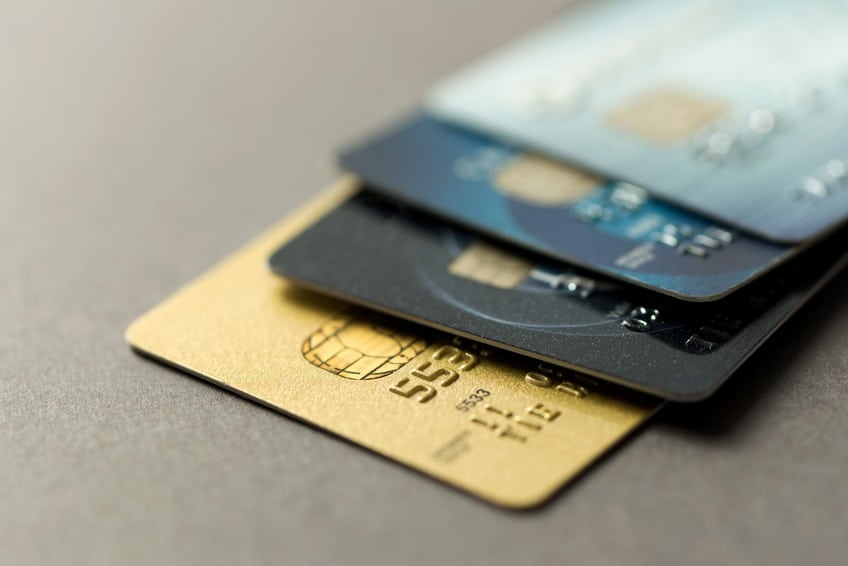 What Cards Are Included in Your 5/24 Count
We often see confusion regarding which cards count according to Chase. Many assume that this means five Chase cards when, in fact, it means cards from any bank are included in the count.
If you have opened cards with American Express, Citi, Barclaycard, Capital One, Discover, etc. They count.
Remember that: Credit cards from all banks count toward 5/24.
A caveat to this is business cards that don't report on your personal credit reports. Recently, it has been suggested that these cards may not be included in your count.
We discussed which banks do and do not report in part two of our business card series.
What about Authorized Users?
Banks often give small bonuses for making someone an authorized user (AU). If you are an AU on someone else's account, it will show on your credit report when you apply for a card with Chase.
If these AU accounts put you over five cards in the last 24 months, Chase might be difficult. Remember, you are not financially responsible for an account if you are an AU. If you are denied initially, a call to Chase is in your future. From there, you will need to explain which accounts are only AU accounts.
If you would like to prevent these calls, you can ask to be removed as an AU from an account. Once you have done that, you can send a secure message to Chase requesting that they have the AU account removed from your credit reports as you are not financially liable for the account referenced.
You should receive a response from chase within two days informing you that the AU accounts have been removed from your credit reports.
Getting Chase Cards After 5/24
There are two common options to make getting Chase cards easier once you have hit five cards in 24 months.
The first method we'll discuss is Chase Private Client (CPC). To apply for CPC status, your average daily balance must meet or exceed $250,000. There are several perks to this service, but for our purposes, we care about the impact on credit card applications.
If you are a CPC, you will have access to increased sign-up bonuses and, more importantly, it is unlikely that you will be affected by 5/24. Having CPC status mostly makes 5/24 something for other people to worry about, while you can feel quite confident that you will be approved if you apply for a card.
The second method is less predictable and what most of us will have to try. You can go to your local Chase branch and ask a bank representative to see if you are pre-approved for any cards. Be ready to provide some personal information so they can check.
If you are pre-approved, be sure to read the offer and sign-up bonus terms. Check the APR. If it is a specific number, this means you are pre-approved. If it is a range rather than a specific number, you are only pre-qualified.
Keep in mind, this is different than a pre-approval. Being pre-qualified, which you can see online, does not necessarily mean you will be approved once you apply.
What Chase Cards Does This Impact
Now that you have an understanding of 5/24 and how to approach it, let's look at the cards that are impacted. The cards below are very difficult to acquire if you have already opened five cards from any bank in the last 24 months:
Chase Sapphire Reserve

Chase Sapphire Preferred

Chase Freedom

Chase Freedom Unlimited

Chase Slate

Chase Ink Preferred

Chase Ink Plus

(no longer available for application)

Chase Ink Cash

Chase United MileagePlus Explorer (personal and business)

Chase Southwest Premier (personal and business)

Chase Southwest Plus

Chase Marriott Premier (personal)
On the other hand, there are also Chase cards that won't reject you based on 5/24:
Chase IHG

Chase Hyatt

Chase Ritz-Carlton

Chase Fairmont

(no longer available for application)

Chase Marriott Premier (business)

Chase British Airways

Chase Amazon

Chase AARP

Chase Disney
The Bottom Line
This topic has been debated and debated by many in the community. Some say 5/24 is a rule, some say it's a guideline. Either way, it currently seems to be much harder to acquire certain Chase products once you have hit 5/24.
There are definitely ways to acquire Chase cards impacted by 5/24, but there's no guarantee that you will be pre-approved for any cards. Additionally, not everyone has $250,000 lying around to deposit into Chase and, those who do, might find it doesn't make financial sense for them.
With Chase providing several cards that are beneficial to those who like traveling, it would be wise to consider starting with cards that are affected by 5/24 to make your journey just a little bit easier.
Let us know if you have any questions in the FB group.
See you in the sky,
Spencer