Note: Some of the offers mentioned below may have changed or are no longer be available. You can view current offers here.
Editors Note: Some of these credit card offers have changed. Please visit 10xTravel.com/credit-cards for a list of up-to-date offers.
Another day, another incredible success story by 10xT readers Mat and Lacey.
Mat and Lacey just booked an incredible trip to Europe for next to nothing thanks to their incredible success with points and miles.
Today's story is particularly interesting for two reasons.
Mat and Lacey share specific points/miles they used for their trip (making it easier for you to duplicate their amazing trip)

Mat and Lacey are the creators of

Ditching Normal

, a fantastic blog that teaches people how to start enjoying the more important things in life.
Take it away Mat and Lacey!
——————-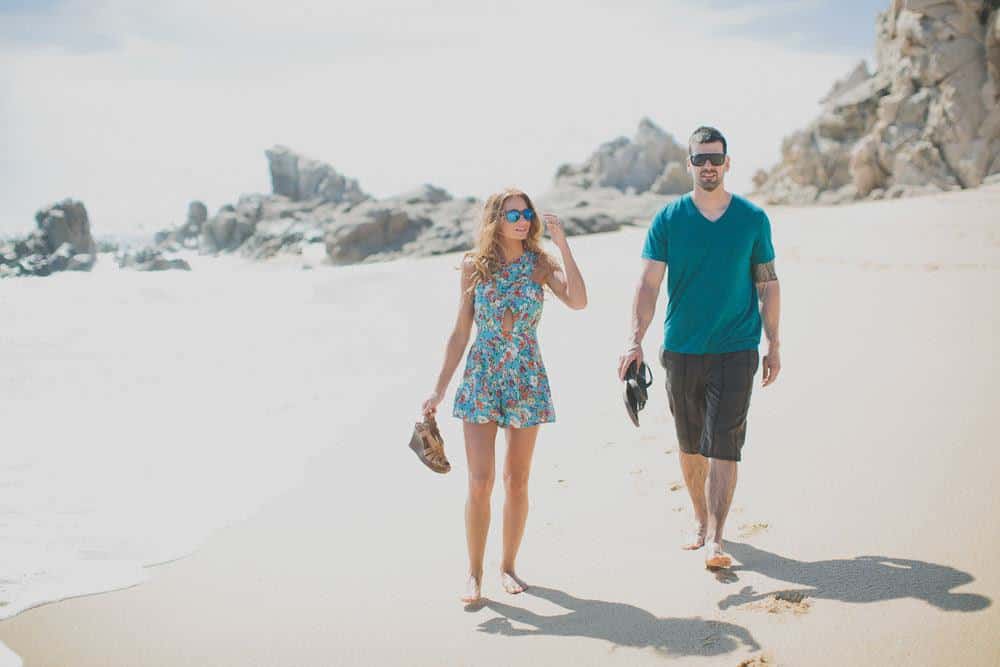 My wife Lacey and I booked our first "big" trip on points recently!
This spring we'll be traveling to 5 different locations over a 15 day period…all on credit card points.  From our hometown of Boise, ID we're heading to the island of Malta and back with stops along the way in New York City, Florence, Rome, and Chicago. 
As exciting and as relatively easy as it was perform the actual booking of this trip, accumulating enough points for free flights and hotels took us about 8 months of strategizing.
Before getting into the details of how we booked this trip on points, I need to point out that we never would have had the confidence to even start up with the credit card points game had it not been for the knowledge we gained from 10xtravel.com. 
While the numerous tips on stacking points and detailed credit card recommendations continue to be helpful, what we found to be invaluable (especially in the beginning) was the knowledge we gained about how credit scores work.  My wife Lacey NEVER would have let me involved with multiple credit cards at once if it weren't for 10xTravel.  I owe ya one Bryce!
(Bryce Note: For those who are still skeptical, check out my Ultimate Guide to Credit!)
Ok, back to the trip.
From Boise, we are headed to New York City where we'll be staying at the Waldorf Astoria on Park Avenue for free.  This is one of the most luxurious and historic hotels in New York and a couple of middle class shlubs like us get to enjoy it! 
We're redeeming 2 of our Hilton weekend rewards certificates earned from the Hilton Honors Reserve card.  Since we are getting to and staying in New York City for free, we have the left over budget to catch a Broadway show…and hopefully a Yankees/Red Sox game.  We love NY!
After 2+ days in NYC, we're hopping on a plane to Florence, Italy.  While we had enough Hilton Honors points (earned from the Hilton Signature card) to book a free stay there, we opted for a more "local" experience and are paying out of pocket to stay in an apartment in downtown Florence.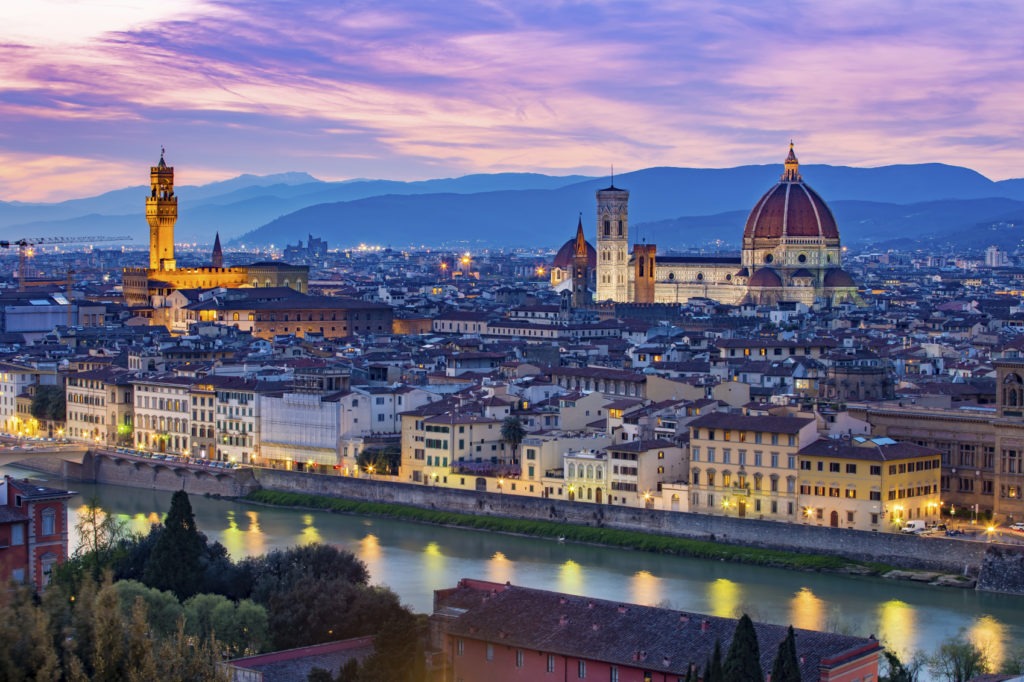 We're excited to visit the Duomo, The David, and hopefully for some wine tasting at a few local vineyards.
Following 3 full days in Florence, we'll buy some train tickets with our Capital One Venture Card (thanks for the recommendation Bryce!) and head to Rome. 
(Bryce note: Capital One Venture earns points that erase any travel purchase made with the card. Perfect for random things like train tickets in Europe!)
We were hoping to use 2 more of our Hilton Weekend Certificates to stay at the Rome Cavellari Hotel, but unfortunately it was completely booked. 
On a positive note, the reason why the Cavellari is booked is because the Italian Open (tennis tournament) is in town that week.  So, other than visiting the Coloseum, St. Peters, and the Sistine Chapel…we're going to the Italian Open!  Again, something we never would have been able to afford if it weren't for the money we saved by getting the majority of this trip for free.
We're then going to hop an airbus from Rome to the Island of Malta.  The airbus flights were only $60 so it wasn't a big deal to pay out of pocket.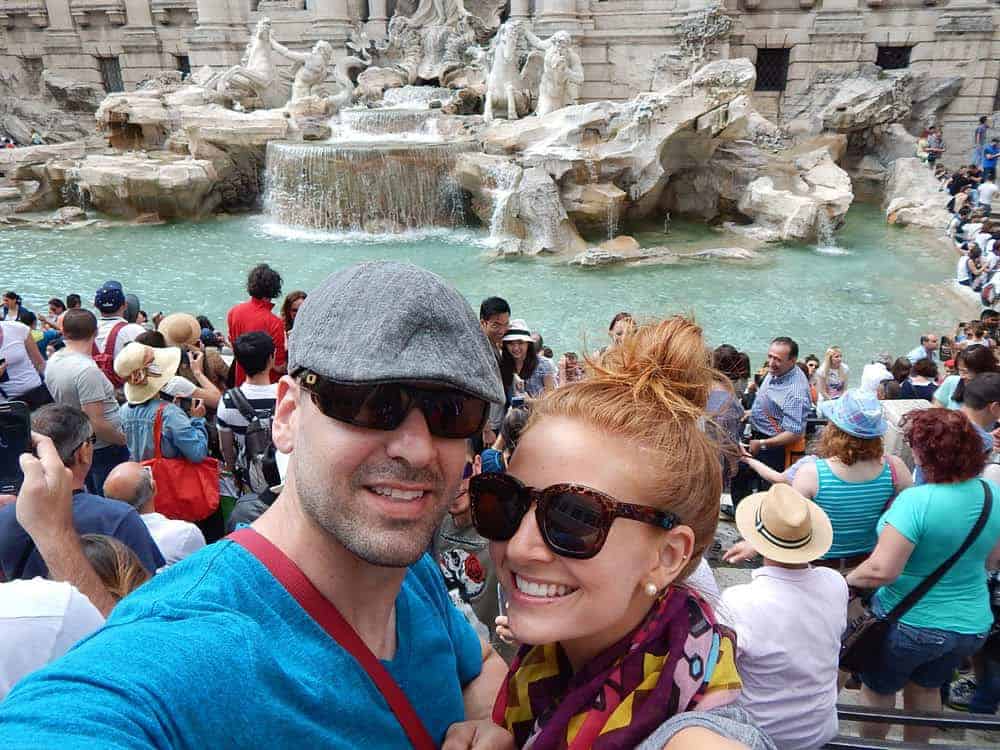 If you're not familiar with Malta, it is a tiny island south of Sicily.  Much of the beautiful scenery of Malta can be seen throughout multiple episodes of Game of Thrones.  Google it! 
While we're thrilled to see a few different monuments in Malta, I think we're most excited to visit the Azure Window of Gozo.  Looks insanely beautiful!
With the 200k Hilton Honors points we earned by capitalizing on a Citi ThankYou points promotional transfer rate, we booked a King Suite at the Malta Hilton for 5 nights!  I still have to pinch myself when thinking about how we'll be staying, for free, on a beautiful island in the Mediterranean Sea.  Eeek!
If this trip isn't enough already, we're then going to head to Chicago for 2+ days.  We LOVE Chicago and this will also be an awesome way to break up the long flight home.  In Chicago, we're using our final 2 Hilton weekend reward certificates to stay at Hilton's historic Palmer House property. 
We're looking forward to some delicious Gino's East pizza before heading to the top of the Willis Tower.  I know Lacey's really excited to try some of the famous cupcakes at Sprinkles too.
We booked all of our flights for this trip (other than the airbus flights) through American Airlines while using our AAdvantage points we earned from the Citi Platinum/AAdvantage card.  Our flights cost us 62,500 points a piece to book.  Not bad right?
I can't stress enough, that if we hadn't used the tips gained from 10xTravel.com to help us book this trip, we would have never been able to afford this trip.  Even if we saved for years, we still would have had to bargain shop for the cheapest/worst hotels in each of these cities.  Instead, we are literally staying at the most luxurious hotels each of these cities have to offer!
I can't tell you how much fun I had talking to the Hilton representative on the phone while booking these hotels.  I felt like a millionaire!  Meanwhile, I was laying on my couch in a pizza stained t-shirt and sweatpants. Ha! Yay rewards points!

In total, my wife and I saved $8,900 by booking the majority of this trip with points.  While I'm sure there were likely other ways to save even more money, we're really happy with the outcome.  We'll just have to keep reading Bryce's posts to make sure we continue to improve our travel hacking!
Thanks for all of your help!
Mat & Lacey
——————-
Happy Travels,
Bryce
---
10xTravel is part of an affiliate sales network and receives compensation for sending traffic to partner sites, such as CreditCards.com. This compensation may impact how and where links appear on this site. This site does not include all financial companies or all available financial offers.
Editors Note: Opinions expressed here are author's alone, not those of any bank, credit card issuer, hotel, airline, or other entity. This content has not been reviewed, approved or otherwise endorsed by any of the entities included within the post.