Note: Some of the offers mentioned below may have changed or are no longer be available. You can view current offers here.
Credit cards that offer transferable points such as the Chase Sapphire Reserve or the Platinum Card by American Express are the card of choice for many travel enthusiasts.
Transferable currency offers flexibility in the use of rewards, and some amazing deals can be redeemed using transfer partners.
When it comes to utilizing transfer partners, the redemptions can be spectacular, but can also be confusing.
If you're looking for a simple way to reduce the cost of travel, credit cards that offer the ability to redeem points for any travel purchase can be very attractive. The Capital One Venture card is one of the most popular of this type, but the Barclaycard Arrival Plus card is the Venture card's brother from another mother.
Barclaycard Arrival Plus Quick Stats
The Barclaycard Arrival Plus offers a welcome bonus of 70,000 miles after spending at least $5,000 within three months of account opening.  Since each mile is worth 1 cent, the bonus is worth $700.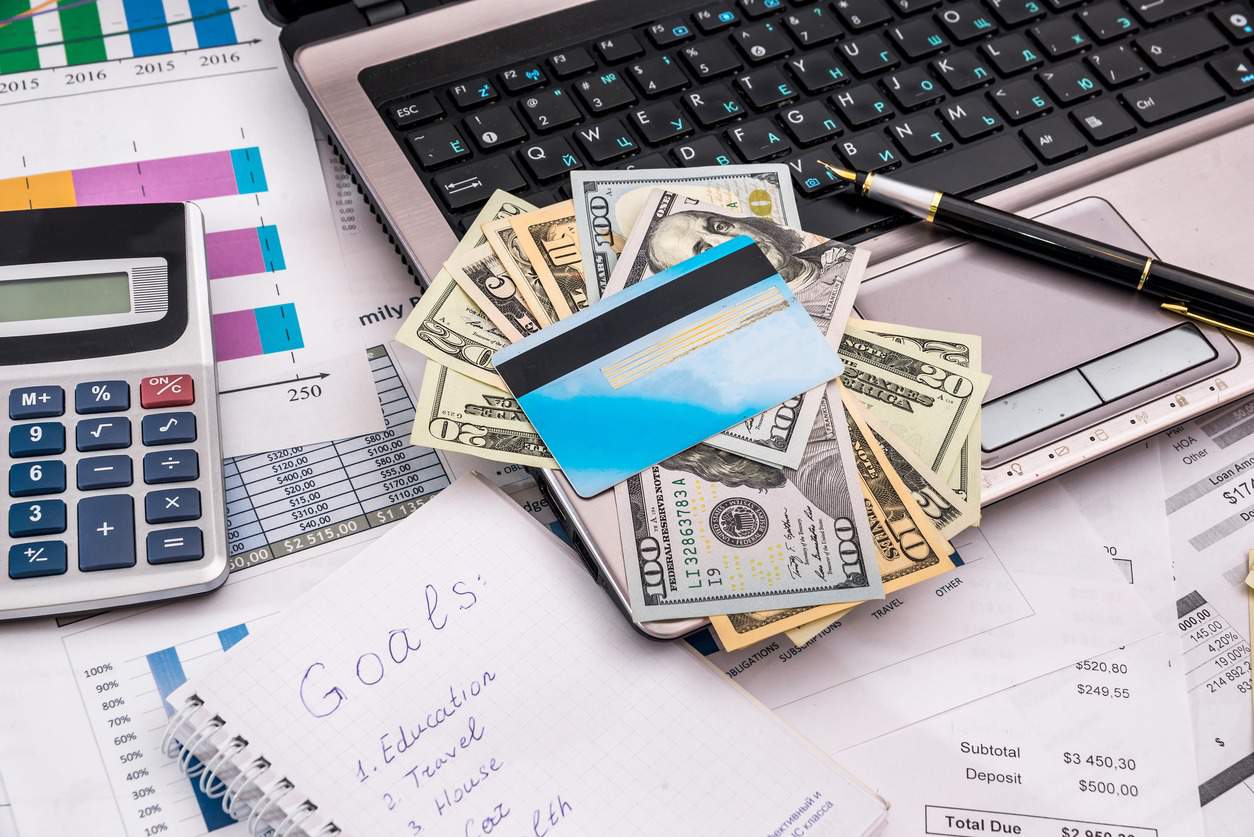 The card also offers:
Earn 2X miles per $1 on all purchases
5% miles back on redemptions
Chip and PIN Technology
No Foreign Transaction Fees
As is standard with most credit cards offering a large sign-up bonus, this card does have an annual fee. That fee isn't ideal, however, the sign-up bonus more than makes up for having to pay an annual fee.
What is an Arrival Mile Worth?
As stated above, each mile is worth 1 cent toward travel purchases.  The miles can be redeemed for other purchases, or as a statement credit, but the highest value will be from redeeming toward travel.
Using Arrival Miles
Arrival Plus miles are redeemable for 1 cent per point toward travel purchases.  Obvious travel purchases such as flights, hotels, cruises, taxis, trains and rental cars qualify. Less obvious travel purchases, such as campgrounds, tolls, and public transit also qualify. You can even use Arrival Miles to cover tickets to Disney!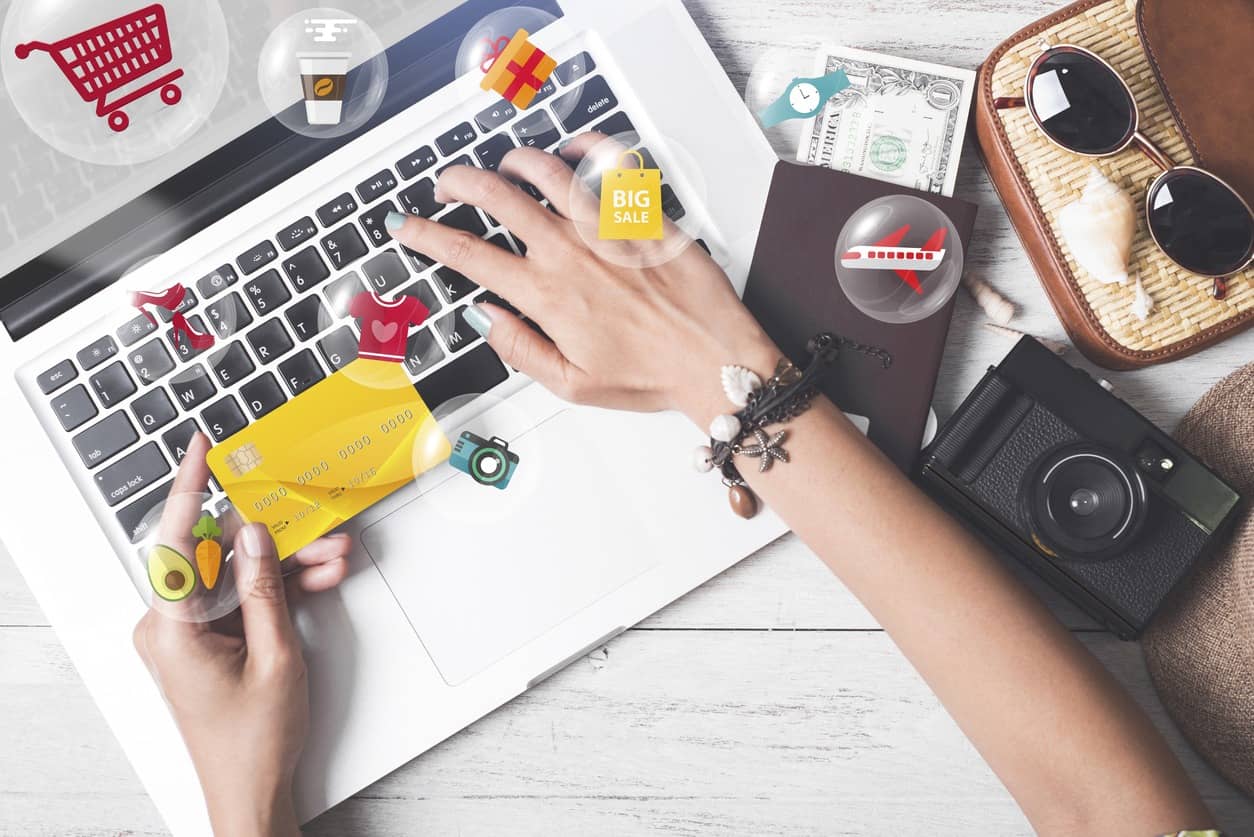 Barclaycard even allows you to use miles to erase the cost of your credit card annual fee!
The redemption process is easy:
Make a travel purchase of $100 or more on your card.
Log into your online account within 120 days of the purchase and redeem your miles as "payment" for the travel purchase.
Arrival miles can only be redeemed toward travel purchases greater than $100 so you will need to have at least 10,000 miles in your account to erase travel purchases.
Since a purchase of at least $100 is required to be able to use miles, it's unlikely that you'll use the Arrival Plus to cover a bus ticket. However, you can use the Arrival Plus to load funds onto a transit pass, and then use miles to erase that purchase.
Arrival miles are a type of "purchase eraser", wherein you can use your miles to "erase" cost of your travel purchases.
Barclaycard Arrival Plus Perks
5% Miles Back on Redemptions
Barclaycard Arrival Plus offers 5% back on all redemptions.  That means that you are earning 2.1% cash back toward travel on all purchases.
For example, if you spend $10,000, you will earn 20,000 miles.  When you redeem 20,000 miles to erase a $200 purchase, you will receive 1,000 miles deposited into your account.  You can then use those miles toward your next redemption. Therefore, a $10,000 purchase would effectively earn 21,000 miles, which is 2.1% cash back toward travel.
Chip + PIN Technology
Most credit cards issued by U.S. banking institutions are designed with Chip + Signature security technology.  You use your credit card, and then you sign a receipt to verify your identity.
Chip + PIN technology is common outside the United States.  When using a Chip + PIN-enabled credit card, you are required to enter a PIN to confirm the use of your credit card, and you don't need to sign a receipt.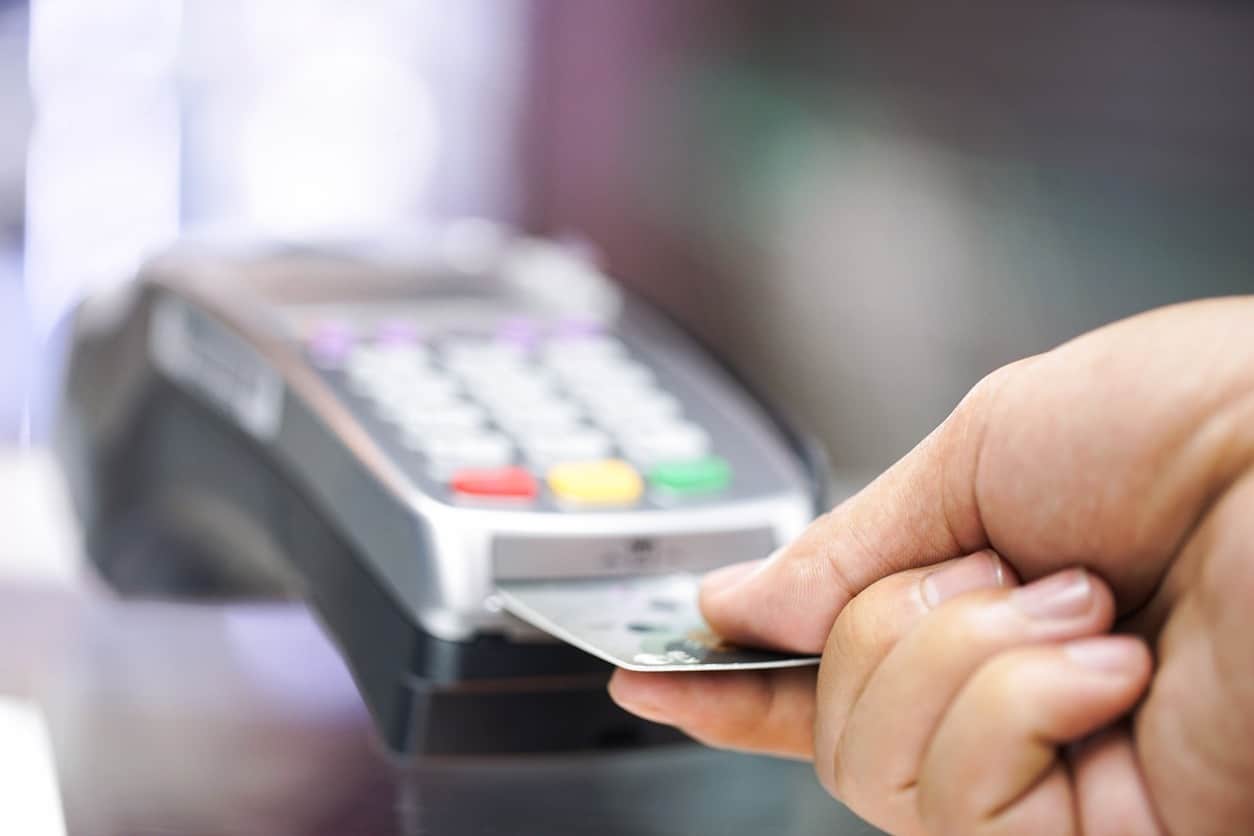 The Arrival Plus is one of the few cards issued by a U.S. bank that includes Chip + PIN. This feature can be tremendously useful when traveling overseas and using automated kiosks for purchases.
Trip Insurance
The Barclaycard Arrival Plus offers supplemental rental car insurance. This means that your personal car insurance payout first, and the insurance deductible plus any excess not covered by your primary insurance would be covered by the Barclaycard Arrival Plus.
Travel Accident Insurance is also offered. You could be eligible to receive up to $250,000 for accidental loss of life, limb, sight, speech or hearing that occurs during a trip paid for with the credit card.
Trip Cancellation/Interruption insurance is included when the entire cost of a Common Carrier fare is paid with the Barclaycard Arrival Plus. In the event of a covered reason that prevents a person from traveling, this benefit covers the cost of the fare, up to a maximum of $1,500
Baggage Delay Insurance provides compensation up to $100 per day for a maximum of 3 days if your luggage is delayed 12 hours or more via a Common Carrier (such as an airline, cruise or train).
The insurance coverage for rental cars, travel accidents and luggage from Barclaycard Arrival Plus is nowhere near as comprehensive as the insurance offered from other cards such as the Chase Sapphire Reserve or Chase Sapphire Preferred. However, if it is the only card you have available, some insurance is better than no insurance.
Should I Sign Up For This Card?
Perhaps.
Sorry that the answer isn't more definitive, but there are a few things to consider before applying for this credit card.
The Barclaycard Arrival Plus is a good credit card, but it's not a great credit card.  There are other cards that offer similar benefits. If you are considering opening your first credit card, the Chase Sapphire Preferred is my top pick for a beginner's credit card.  
60,000 Chase Ultimate Rewards Points after you spend $4,000 spend in 3 months
Learn more
You'll want to consider your status regarding the 5/24 rule prior to applying, as the Arrival Plus is not subject to 5/24.
Arrival Plus miles offer a fixed redemption of 1 cent per mile and can not be transferred to airline partners. Therefore, 10,000 miles will be redeemable for $100 toward travel, and that is the maximum value you can receive from your points.
While earning 2x miles per dollar spent will net you 2% back on travel redemptions, the value from other credit card points can often be significantly higher.
The Arrival Plus miles are great for miscellaneous travel expenses such as trains, hotel incidental charges, and AirBnBs.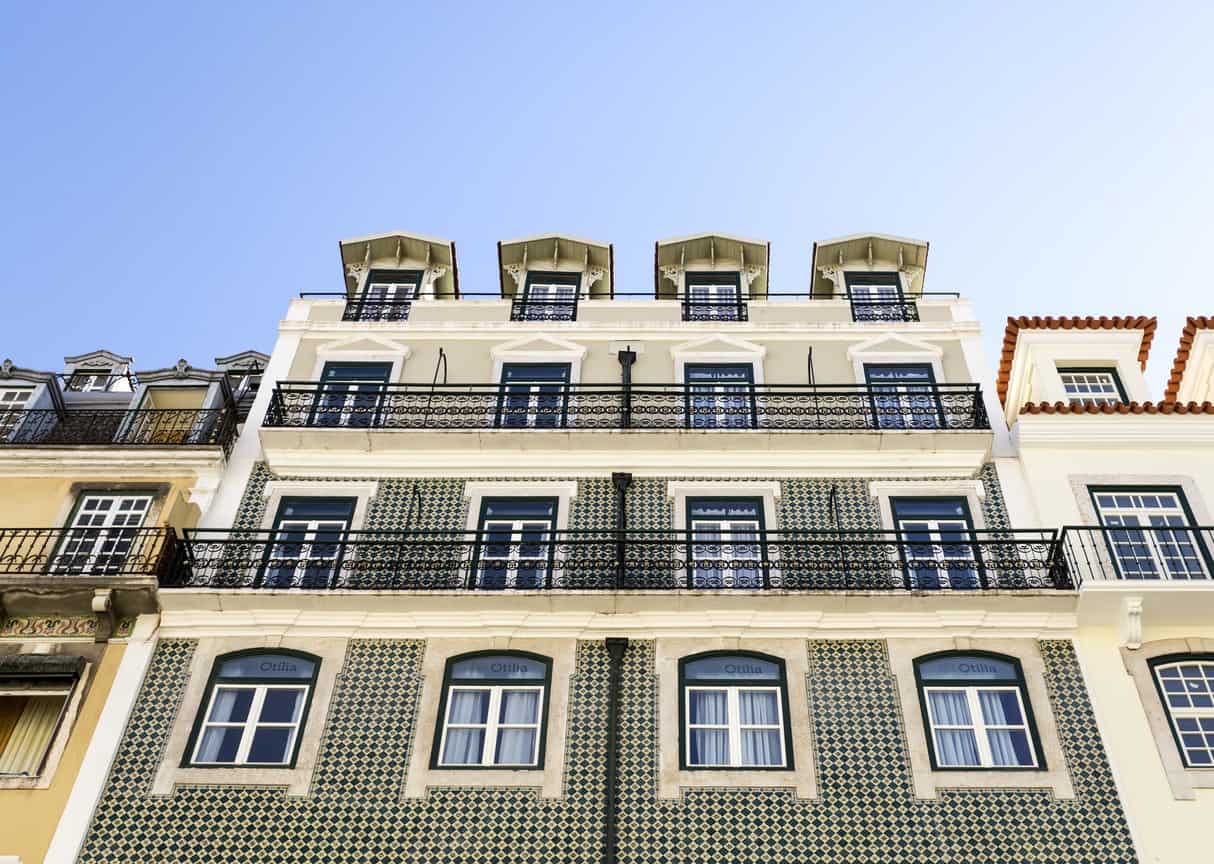 Barclaycard Arrival Plus  VS. Chase Sapphire Preferred 
The Arrival Plus offers 2x miles on every purchase, while Chase Sapphire Preferred only offers 2x points on travel on dining. On the surface, the 2x that Arrival Plus offers on every purchase seems superior to the limited 2x earning from Chase Sapphire Preferred.
If you spend $2,000 per month on expenses that can be paid with a credit card (food, travel, groceries, cable, cell phone, clothing, etc), and $500 of that total is spent on dining and travel. You would earn 48,000 miles with the Barclaycard Arrival Plus in one year and 30,000 Chase Ultimate Rewards points with the Chase Sapphire Preferred.

Obviously, 48,000 > 30,000, but the Arrival Plus Miles have a different value than the Ultimate Rewards points earned from Chase!
The Arrival Plus miles can be redeemed for $480 toward travel purchases, such as airline tickets, hotels, taxis, and tours.  You would receive 5% of your redeemed miles back to be used for future redemption, providing an additional 2,400 miles, or $24 toward travel purchases. Though you have to redeem at least 10,000 Arrival miles.
Total value: $504 for travel.
Ultimate Rewards points are redeemed a bit differently.
You can redeem 30,000 points at a rate of 1 cent per point as a statement credit and "purchase erase" $300 of purchases. Don't do this.  This is the lowest redemption value you can get from an Ultimate Reward point.
You can also redeem 30,000 points through the Chase Ultimate Rewards travel portal at a rate of 1.25 cents per point, and receive $375 in travel value. This is better than just $300, but it's still less travel than what the Arrival Plus miles would provide.
However, the real value of Chase Ultimate Rewards points comes from the ability to transfer the points to 9 airline and 4 hotel partners, allowing you to utilize those 30,000 points with travel partners to maximize the value of each point.
Our Reader Success Stories heavily feature the use of transferable points like Ultimate Rewards to achieve dream trips with very little spending out of pocket.
I recently returned from a trip that included a stay at the Park Hyatt Maldives Hadahaa. I was visiting during low-season, but room rates were still $600+ per night! During high-season, room rates can easily surpass $1,000 per night.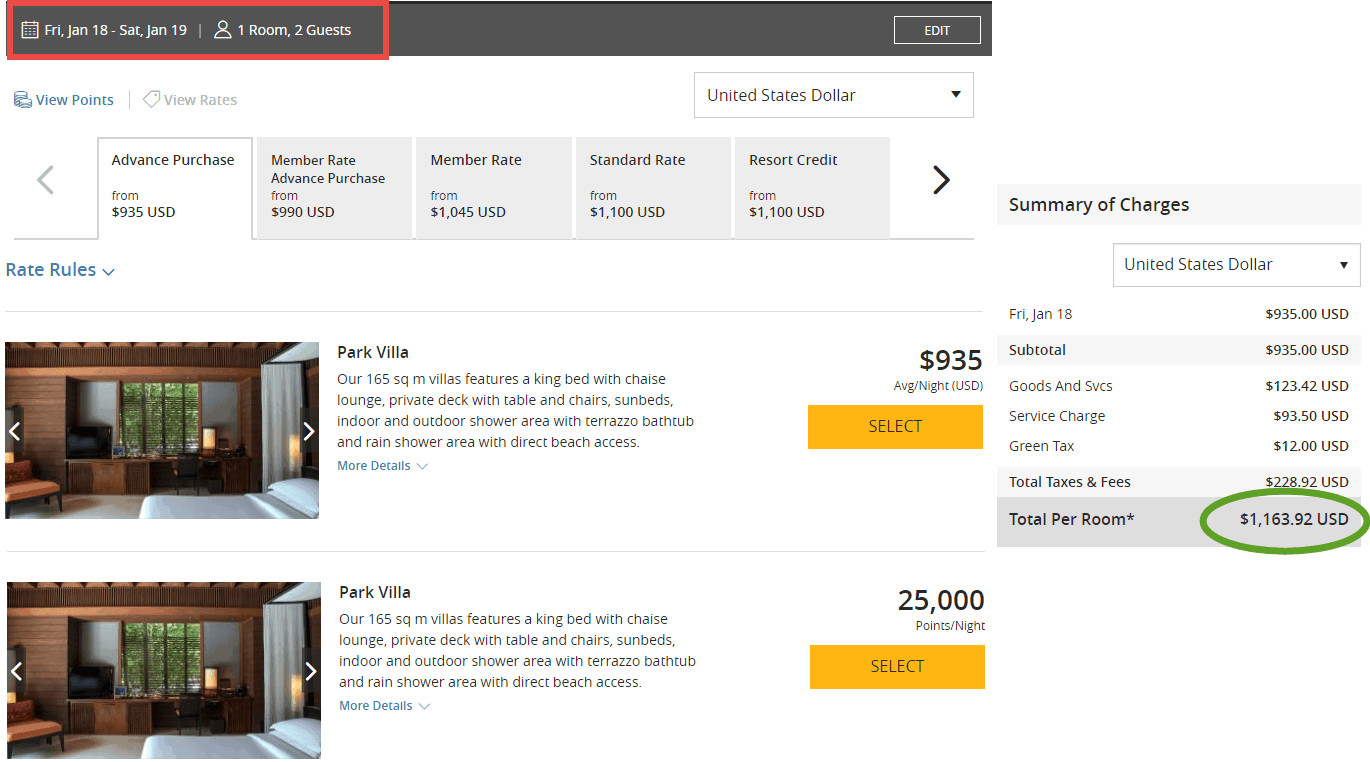 There is no way I could justify paying $600+ per night for a hotel, and visiting during high season where the one night rate is $1,163.92 including taxes and fees would be completely out of the question.
Regardless of the season, Hyatt requires 25,000 points per night for a standard room.   Since World of Hyatt is a transfer partner of Chase Ultimate Rewards I was able to transfer Ultimate Rewards, I was able to transfer points to Hyatt and book my stay.  Taxes and fees are not required to be paid on award stays, so instead of paying $600 or $1100 I used just 25,000 points.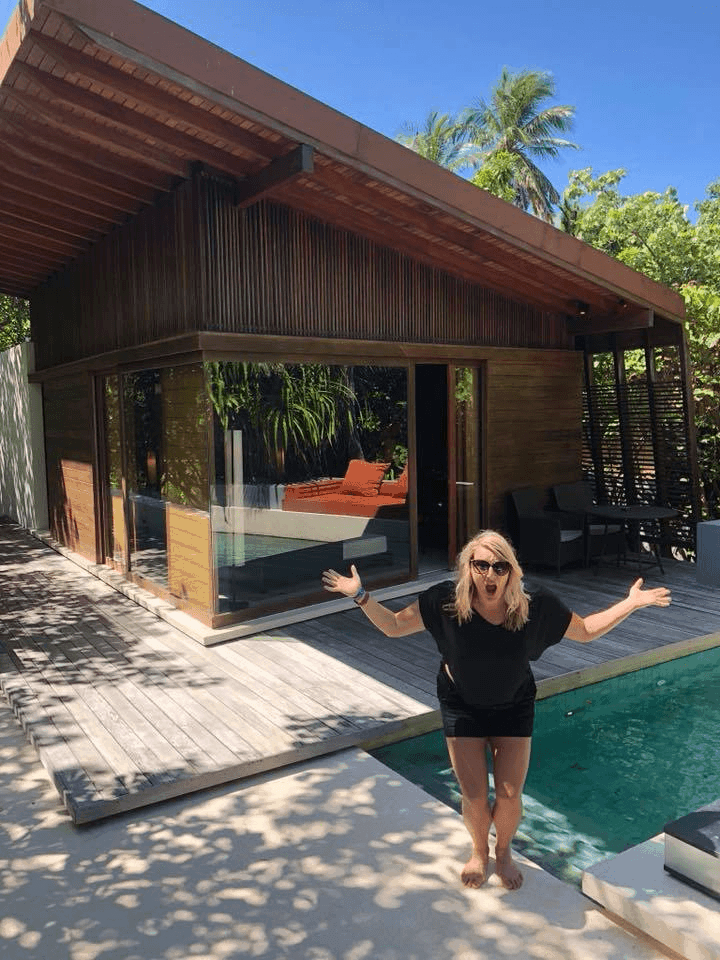 The 30,000 points earned from one year of spending on the Chase Sapphire Preferred would cover the cost of a one night stay, and you would even have 5,000 points left over for future redemption.
Unfortunately, if you were using Arrival Plus miles, your year of spending wouldn't even cover one night at the Park Hyatt Maldives during low season. The daily rate including taxes and fees would is $772.76, and would require 77,276 miles to erase the cost of one night! You would need an additional 29,279 miles, which would require almost $15,000 in additional spend!
The 2x miles per $1 spent on all purchases offered by Barclaycard Arrival Plus seems like a great option, but all points are not created equal.
Bottom Line
If we were talking in person and you asked me my thoughts on the Barclaycard Arrival Plus credit card, I'd shrug my shoulder and respond "It's fine". Based on our top credit card rankings there are at least a 10 credit cards that are more valuable than the Arrival Plus.
While it might not be the best card for those looking to use credit card points and miles to travel, it still provides miles that are valuable for use toward travel purchases.
If you're new to the game, keep the Arrival Plus on the back burner for now. You'll want to get the card eventually, but wait until you are past 5/24.
60,000 Chase Ultimate Rewards Points after you spend $4,000 spend in 3 months
Learn more
---
10xTravel is part of an affiliate sales network and receives compensation for sending traffic to partner sites, such as CreditCards.com. This compensation may impact how and where links appear on this site. This site does not include all financial companies or all available financial offers.
Editors Note: Opinions expressed here are author's alone, not those of any bank, credit card issuer, hotel, airline, or other entity. This content has not been reviewed, approved or otherwise endorsed by any of the entities included within the post.