Hey Travel Junkies,
Getting into points and miles can really change your life but there's one golden rule you should always follow—even more important than the Chase 5/24 rule. Do you know what it is?
Don't go into credit card debt for points and miles.
Interest accruing on credit card debt will quickly eat away the value you get from points and miles. And by "quickly", I mean "immediately".
Unfortunately, life has a fun way of throwing situations at us that we don't always have the financial means to handle. If this has happened to you, you're not alone. Did you know that less than 40% of Americans are able to cover an emergency expense of $1,000?
For whatever reason you have credit card debt, whether it is from college or a lost job, you really need to get it paid off before starting in the points and miles world. Not only will it be a weight off your shoulders, it will improve your credit score, making it more likely that you'll get approved for lucrative sign up bonuses in the future.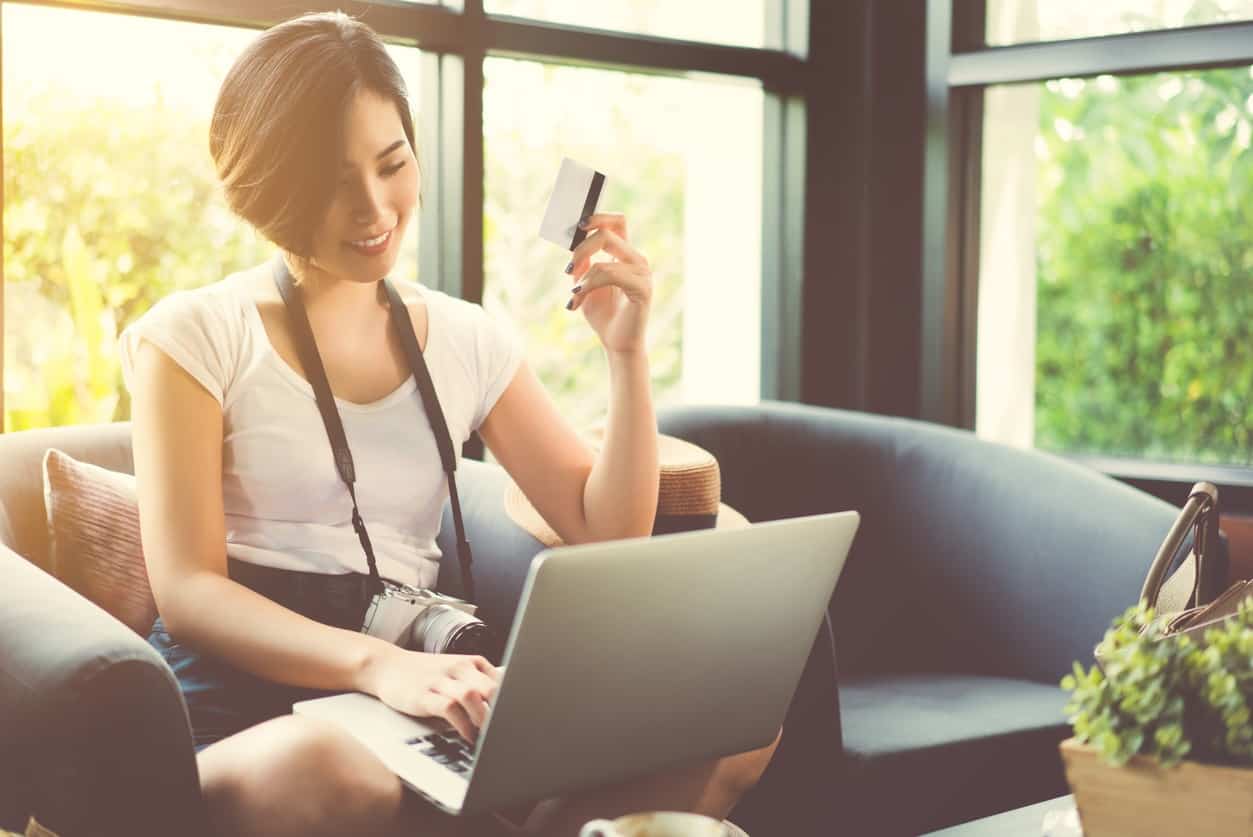 Of course, interest fees can make it a challenge to pay off your existing credit card debt. If your current card has a 20% interest rate and you have a balance of $10,000, that's $2,000 every year that the bank is getting from you that isn't counting towards your original debt!
Instead of paying interest, you should look into doing a 0% balance transfer. A balance transfer can help you tackle your debt and get it paid off faster. Instead of giving your money away to the bank, you can put it towards your balance. With a 0% balance transfer, you'll have a better chance of paying it off quickly.
Before we look at some of the best balance transfer credit cards available today, there are some factors to consider.
Factors to Keep in Mind for Balance Transfers
There are a few key factors to keep in mind when you're doing a balance transfer. Banks will put a lot of information in the fine print, so what should you be paying attention to?
First, you should look at the duration of the 0% interest time frame. Will you be able to pay off your card in this time frame? If not, you should consider another option if possible, otherwise you will need to apply for another balance transfer credit card once your 0% promotional period has ended.
You should also pay attention to the bank from which you'll be transferring your balance. Most banks won't let you transfer balances you already have with them.
For example, if you have a $5,000 balance on a Chase Sapphire Preferred Card, you would not be able to transfer the balance to a Chase Slate. Chase won't let you do this because they don't want to refinance themselves. You can only transfer balances from other banks.
One big asterisk that often gets hidden is the balance transfer fee is that many banks will charge you a percentage on the balance transfer even if there is 0% interest. Balance transfer fees are typically 3-5%, but some cards offer a promotional 0% period. Keep in mind, if you can pay off your current balance in 3-4 months, your current APR may make it cheaper to pay the interest instead of the balance transfer fee.
With all that considered, let's look at some of the best balance transfer credit cards on the market as of today.
Chase Slate
The Chase Slate is arguably one of the best credit cards available for balance transfers. There are others with longer periods, but the Chase Slate is a fairly well balanced card.
It has a 0% introductory period for 15 months after account opening, and for any balance transfers made within the first 60 days you'll pay 0% in balance transfer fees.
The Chase Slate is subject to the Chase 5/24 rule though, so if you've been involved in points and miles recently and need to transfer a balance you may not be eligible for this card.
Amex EveryDay Card
The Amex EveryDay Card is almost an exact copy of the Chase Slate, offering 15 months of 0% interest on balance transfers and $0 balance transfer fees for balances transferred in the first 60 days. This is a great option for anyone looking to transfer debt from a Chase card.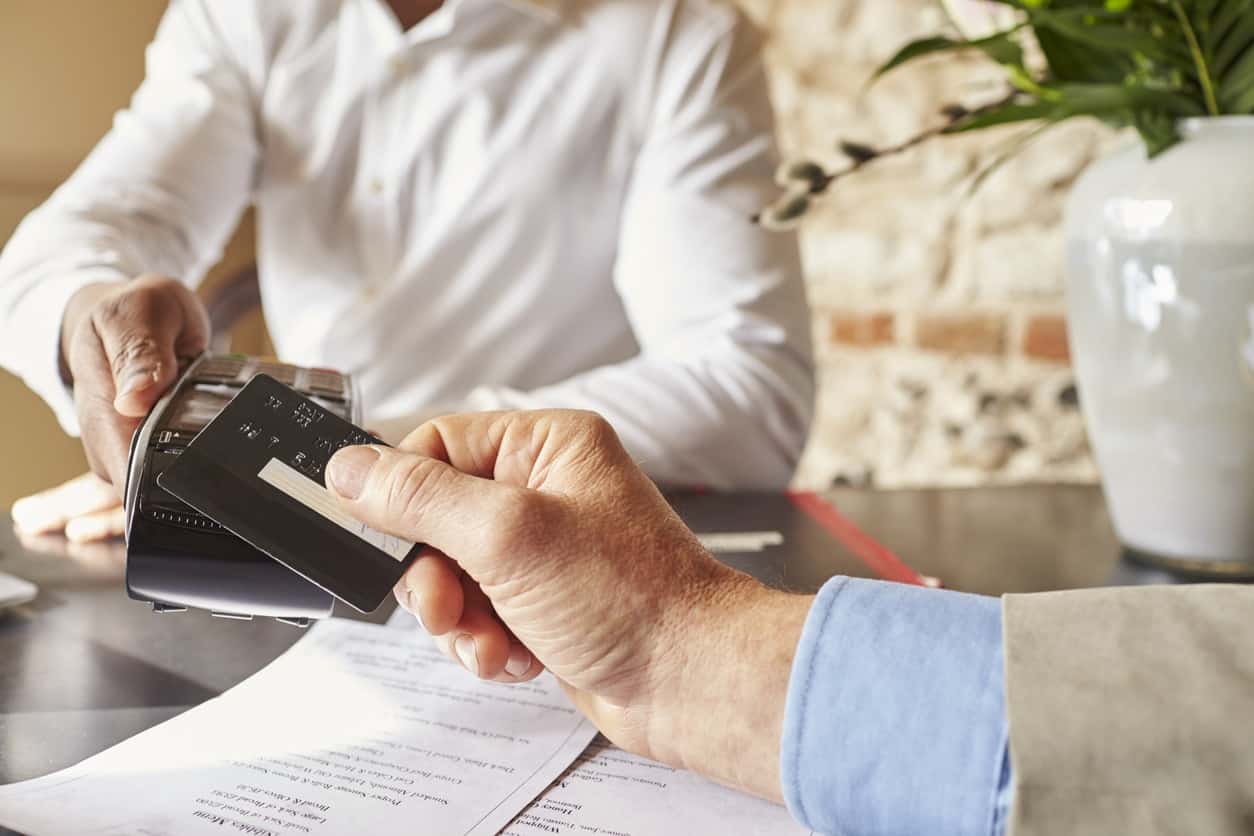 Blue Business Plus Card from American Express
The Blue Business Plus Card from American Express is one of my favorite options, especially for those looking to take care of a balance now and get into points and miles later. Why? Because American Express business credit cards do not count towards your 5/24 status. This will be really valuable when you do start earning points and miles after you've cleaned up your credit card debt.
The Blue Business Plus has a 0% introductory rate on balance transfers for 15 months. Keep in mind, you will pay 3% in balance transfer fees with this card.
Citi Diamond Preferred
The Citi Diamond Preferred has the longest promotional APR period available on the market today. At 21 months, this will give you almost 2 years to pay off your balance transfers. If you have a high balance that will take some time, the Diamond Preferred is the clear option.
The biggest downside is that the CIti Diamond Preferred has one of the highest balance transfer fees available today. At 5%, you may be paying a hefty fee, but with 21 months it will certainly be a huge savings versus interest over that time.
Discover It Card
The Discover It doesn't stand out in any one category, but it is still overall a good option. It has a low transfer fee, and a solid 0% APR time frame. The benefit for those who are already in the points and miles game is there aren't restrictions like other banks. No Chase 5/24 restrictions like you'll face with the Chase Slate and no need to cancel an American Express card to open up a slot.
You can take advantage of the 0% promotional APR on balance transfers for 14 months with a balance transfer fee of 3%. Since Discover doesn't issue many credit cards, you likely aren't already carrying a balance on a Discover card. This can be a good option if you have a few balances spread out amongst a few different banks as well.
Comparing The Options
Which one is right for you? Let's compile all the numbers to help you visualize the numbers to make an educated decision. I'll highlight the best in each category so you can quickly compare these different options.
| | | | |
| --- | --- | --- | --- |
| | 0% APR Time Frame | Balance Transfer Fee | Count towards 5/24 |
| Chase Slate/Amex EveryDay | 15 months | 0% | Yes |
| Amex Blue Business Plus | 15 months | 3% | No |
| Citi Diamond Preferred | 21 months | 5% | Yes |
| Discover It | 14 months | 3% | Yes |
Final Thoughts
If you're planning on getting into points and miles and have a balance, or if an emergency comes up that you just don't have the cash to cover it, consider a balance transfer credit card. Just be sure to consider key factors such as the promotional APR rate and balance transfer fees.
Life happens, but it would be irresponsible of us here at 10xTravel to suggest you keep pursuing points and miles if you have credit card debt. Don't worry, we will still be here when you get it taken care of!
Travel in Style,
Travis
---
Disclosure: 10xTravel has partnered with CardRatings for our coverage of credit card products. 10xTravel and CardRatings may receive a commission from card issuers.
Opinions, reviews, analyses & recommendations are the author's alone, and have not been reviewed, endorsed or approved by any of these entities. You can read our advertiser disclosure here.