Note: Some of the offers mentioned below may have changed or are no longer be available. You can view current offers here.
When people hear that I've opened multiple credit cards in the last two years, it's no surprise that I get loads of questions and comments from them. Standard questions I often hear include "Doesn't opening a credit card hurt your credit score?" and "We don't use credit cards because we live debt free."
These are some of the common misconceptions that we've all come to know and love.
While we know that many of those claims are just dead wrong based on years of bad advice and misinformation, I use these moments to help set the record straight.
But, I try not to overwhelm with a deep analysis of how credit scores are calculated because, to most people, that's a quick way to lose someone's attention. Am I the only one who loves talking about how credit scores work?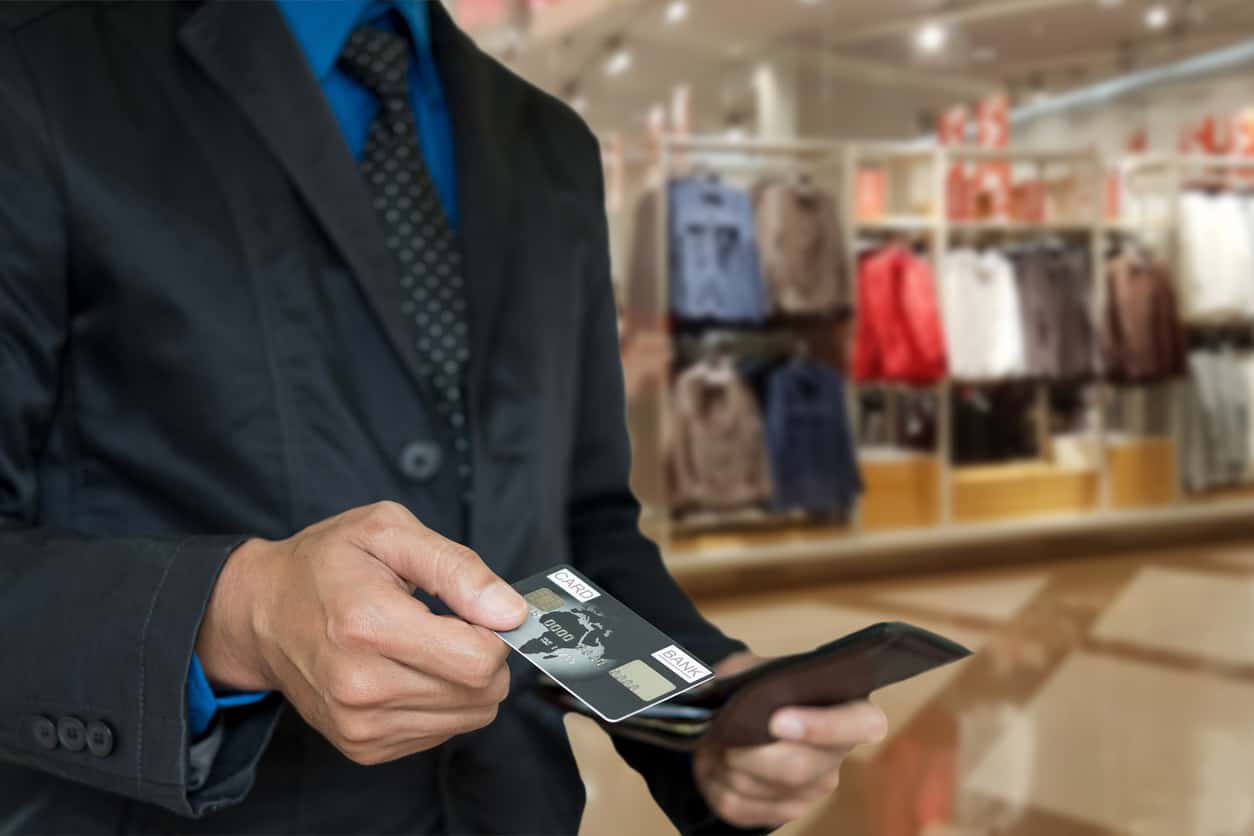 Instead, I like to simplify it and explain how I utilize various credit cards for both the points they help me earn and the benefits they provide. I usually start by giving examples of how we've used points like our trip to Australia or how we saved almost $5,000 using the Southwest Companion Pass for a year.
These examples are much simpler for the average person to understand as they're able to directly quantify the value they could receive from one credit card, or in many cases, a few credit cards.
Thinking about the value of points and benefits will help most people assess the potential value a credit card may hold and whether the benefits of the card outweigh a card's annual fee in order to maintain a place in their wallet.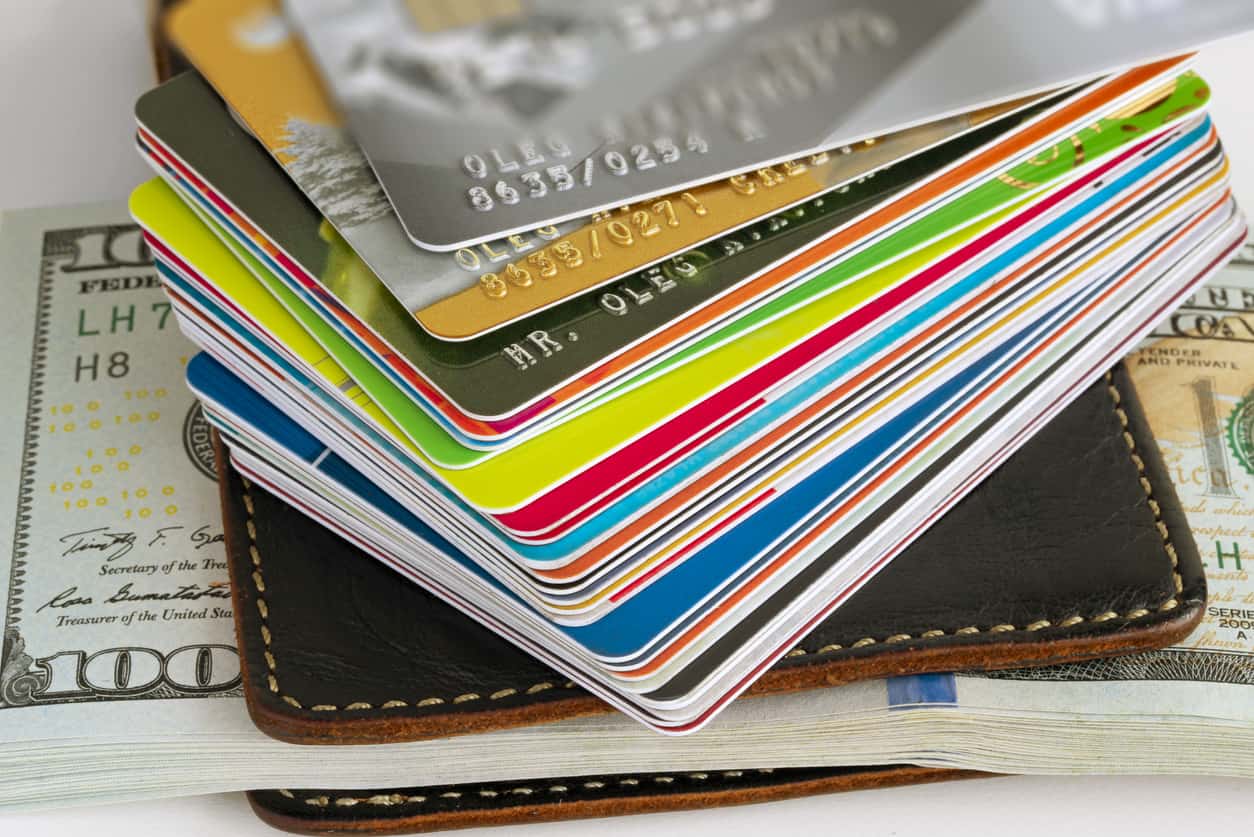 With this in mind, I thought I'd take a quick inventory of some of the cards I regularly use and carry in my wallet and have kept for at least one year.
This analysis should be done regularly, and I'm a bit overdue. By doing this, it will help me to not only double-check my long-term strategy but also to confirm the value I get out of my cards in order to justify the annual fees that I'm paying. Additionally, it can also help me identify some areas where I can add certain cards to my wallet that are on my wishlist in order to further expand my miles and points portfolio.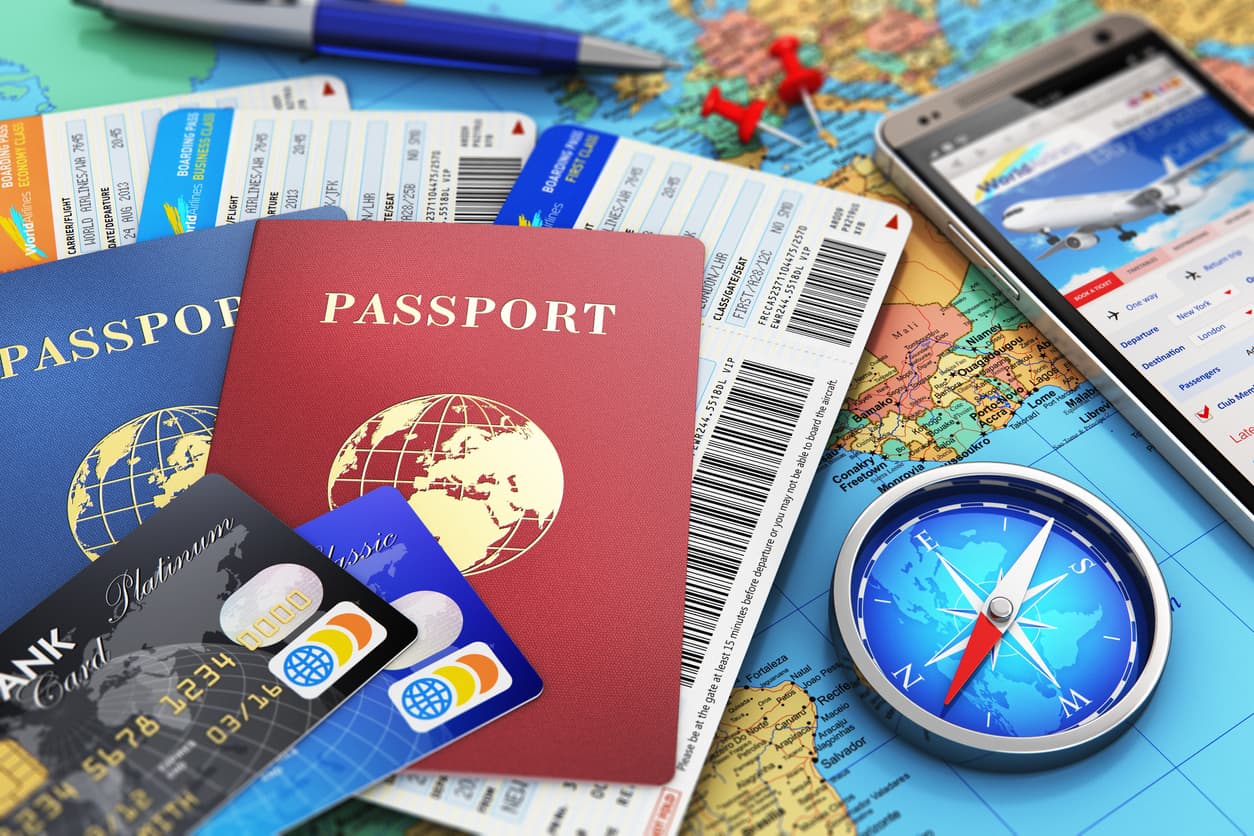 What's In My Wallet
Here is the list of cards that I currently have "in my wallet" (figuratively speaking, I don't actually carry all of these on my person). Note that some of these cards are no longer available to new applicants.
Chase Sapphire Reserve – $550
Chase Freedom – $0
Marriott Bonvoy Business American Express Card – $125
Marriott Bonvoy Brilliant American Express Card – $450
The Blue Business Plus Credit Card from American Express – $0
Chase Marriott Rewards Premier – $95
Chase Business Ink Cash – $0
Chase Business Ink Preferred – $95
Capital One® VentureOne® Rewards Credit Card – $0
CitiBusiness / AAdvantage Platinum Select World Mastercard – $95
Citi AAdvantage Executive World Elite Mastercard  – Authorized User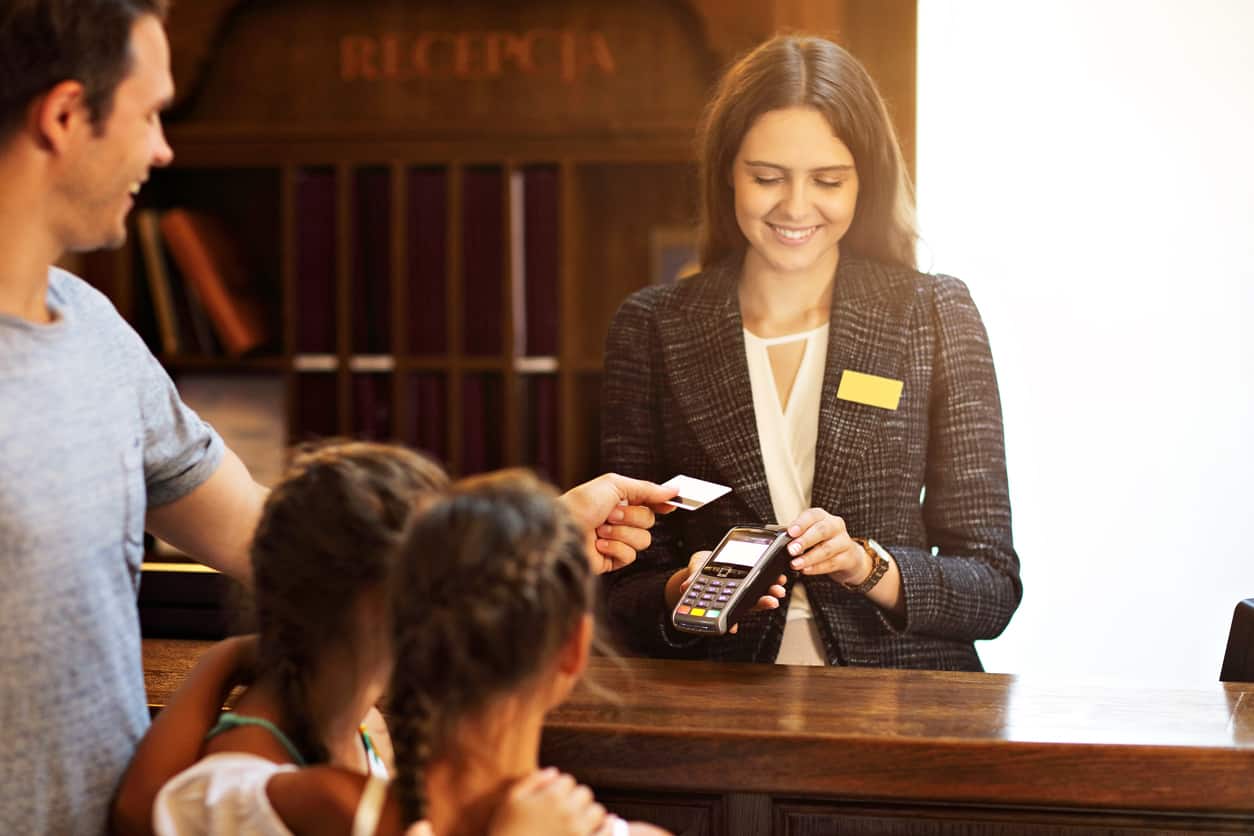 Chase Sapphire Reserve
My wife and I each opened a Chase Sapphire Reserve when it launched in August of 2016 primarily to earn the 100,000-point bonus for each of us. The sign-up bonus was a heck of a reason to sign up for the card, but the ongoing benefits of this card continue to justify keeping a place in the wallet year after year, even with the $550 annual fee. If you travel, this card should really be a no-brainer for you.
The $550 annual fee may come as a sticker shock, but the card also includes a $300 travel credit, which effectively lowers the annual fee to $250.
We spend way too much money on dining out, but we earn 3X Ultimate Rewards per dollar with the Chase Sapphire Reserve. Value wise, this is a minimum of a 4.5% return on each dollar we spend but can be far greater.
While we primarily use points and miles for our travel, we occasionally pay cash for hotel stays that are inexpensive and/or not a good use of points. In these circumstances, we also like to earn 3X points.
We always pay the taxes and fees on award tickets with our Chase Sapphire Reserve so that we're covered by the trip delay and baggage delay coverage.
Chase Freedom
Originally, I actually got a Chase Sapphire Preferred Card. However, I decided the Chase Sapphire Reserve was a better choice for me. Rather than just close my Sapphire Preferred I product changed to a Chase Freedom to take advantage of the rotating quarterly 5X bonus categories.
The 2019 5X categories are gas stations (Q1) and grocery stores (Q2), with Q3 and Q4 categories yet to be announced. It's great to be able to earn 5X on the first $1,500 in combined spend in these categories during those quarters, but I don't use this card for anything else. Fortunately, it doesn't have an annual fee so it's an easy keeper that gives me the opportunity to earn up to 30,000 Chase Ultimate Rewards points per year if I take full advantage of each quarterly 5X category.
Marriott Bonvoy Business American Express Card
I opened the old Starwood Preferred Guest Business Card in 2016, which was rebranded as the Bonvoy Business Amex Card when the SPG and Marriott Rewards programs merged under Marriott in 2018. Historically, this card had been one of my main spending cards for non-bonus spend as SPG Starpoints were extremely valuable to me before the merger. The card came with a $95 annual fee but the card now carries a $125 annual fee.
After the merger, I have found myself putting less and less spend on this card as the return on non-bonus spend can be better utilized on other cards. However, I occasionally get some valuable Amex Offers for this card, so I do use this card when the numbers make sense.
Similar to some of my other Marriott cards, I'll keep this card for a long time at a minimum for the annual Free Night Award which lets me book a night at any property costing up to 35,000 Marriott Bonvoy Points. I'll have no problem optimizing this.
Regardless of how often I end up using the card annually, I'll certainly keep it in my wallet for a while as I look at it as pre-paying $95 for a hotel night I'd need anyway.
Marriott Bonvoy Brilliant American Express Card
I got the Bonvoy Brilliant Amex Card in August 2018 through an upgrade offer – the offer was 100,000 Marriott points after upgrading my Starwood Preferred Guest Personal Card to the then Starwood Preferred Guest Luxury Card after $5,000 in spending in the first three months.
We understand if the Marriott/SPG renaming shenanigans starts to confuse you. It confuses me!
This was a no-brainer to me because it wouldn't count as a new card on my credit report (great if you are looking to stay under 5/24), and I had some upcoming Marriott stays where I could use the $300 Marriott credit. I looked at this opportunity as a way to earn 100,000 Marriott points for $150 ($450 annual fee minus the $300 in statement credits).
However, when my annual fee is up in August 2019, there is a good chance I will look at other options. For my personal use, I just don't use this card much for ongoing spend as I use other cards in my portfolio. The biggest ongoing value of this card is the Annual Free Night (similar to other Marriott Cards), but the nice thing about the Bonvoy Brilliant card is that it's good for hotels that cost up to 50,000 Marriott Bonvoy Points per night.
Depending on your travel plans, this can be a great value (similar to my example later with the Chase Marriott Rewards Premier card). However, my biggest debate is whether or not I want to spend the net $150 annual fee on this card in the hopes that I can lockup a terrific Free Night Award redemption. Time will tell though!
The Blue Business Plus Credit Card from American Express
The Blue Business Plus Credit Card from American Express is very much a no-frills card – it often has no welcome bonus and has very few perks. But it has 2 important elements that make it one of the most attractive business cards for everyday spend. First, it has earned 2X Membership Rewards points on your first $50,000 in spend per the calendar year. Second, it doesn't have an annual fee.
I use this card when I'm not working on a minimum spend, or for as much non-bonus business spend as possible, and it'll have a permanent place in my wallet for years to come.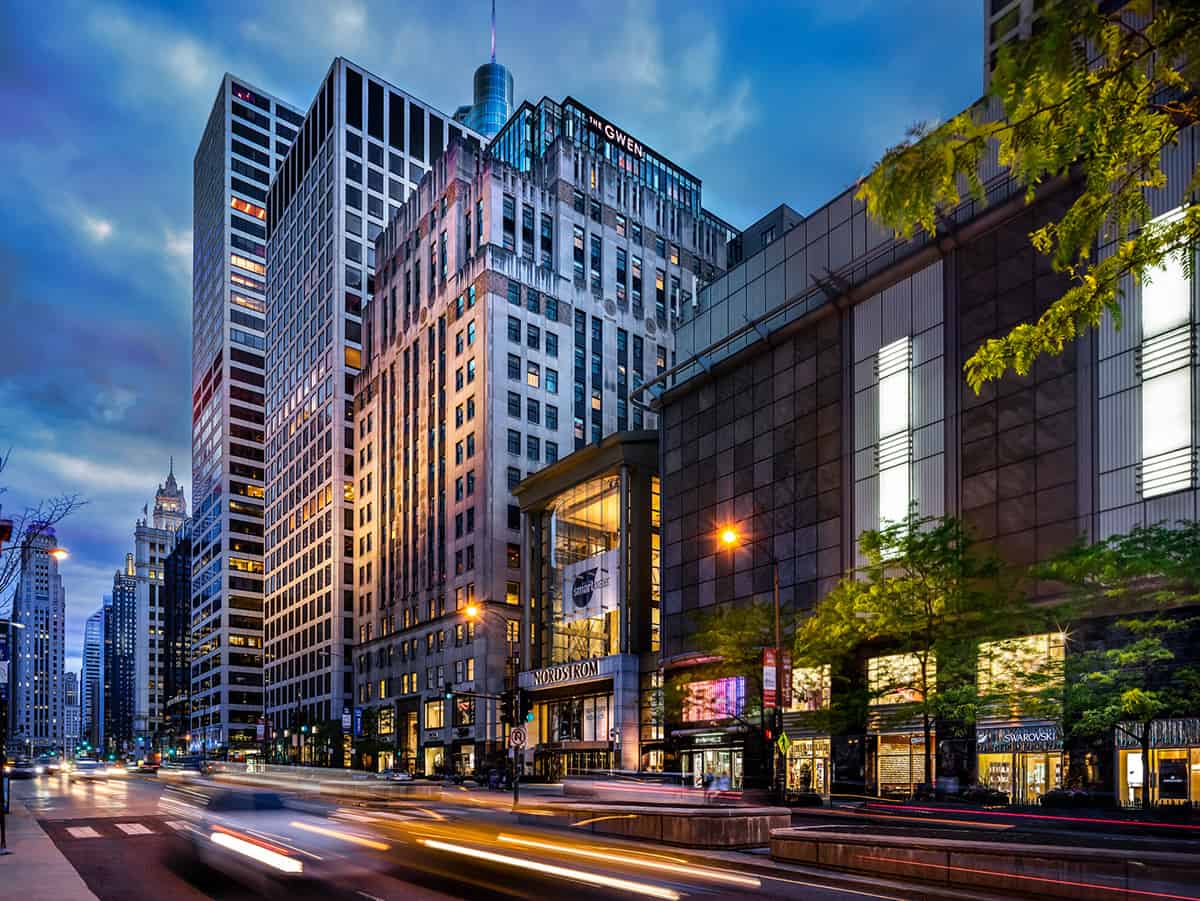 Chase Marriott Rewards Premier
This is the older version of the Marriott credit card offered by Chase and is no longer open to new applications. I opened this card a few years ago after I was over Chase's 5/24 limit. I keep this card in my rotation primarily for 2 reasons – the Free Night Award (up to 25,000 points per night) and the Elite Night Credits for every $3,000 in spend.
The Free Night Award more than justifies the $95 annual fee on this card; I look at it as pre-paying $95 for an upcoming hotel stay and then look to redeem that for maximum value. This year, I'm using my Free Night Award for a stay in Chicago at The Gwen, a Category 5 Autograph Collection hotel.
I've stayed there before and it's a delightful hotel, but during my upcoming stay, room rates are $578 per night. Compared to the cash rate, I'm saving just shy of $500 on this stay by utilizing this Free Night Award, which is an excellent value.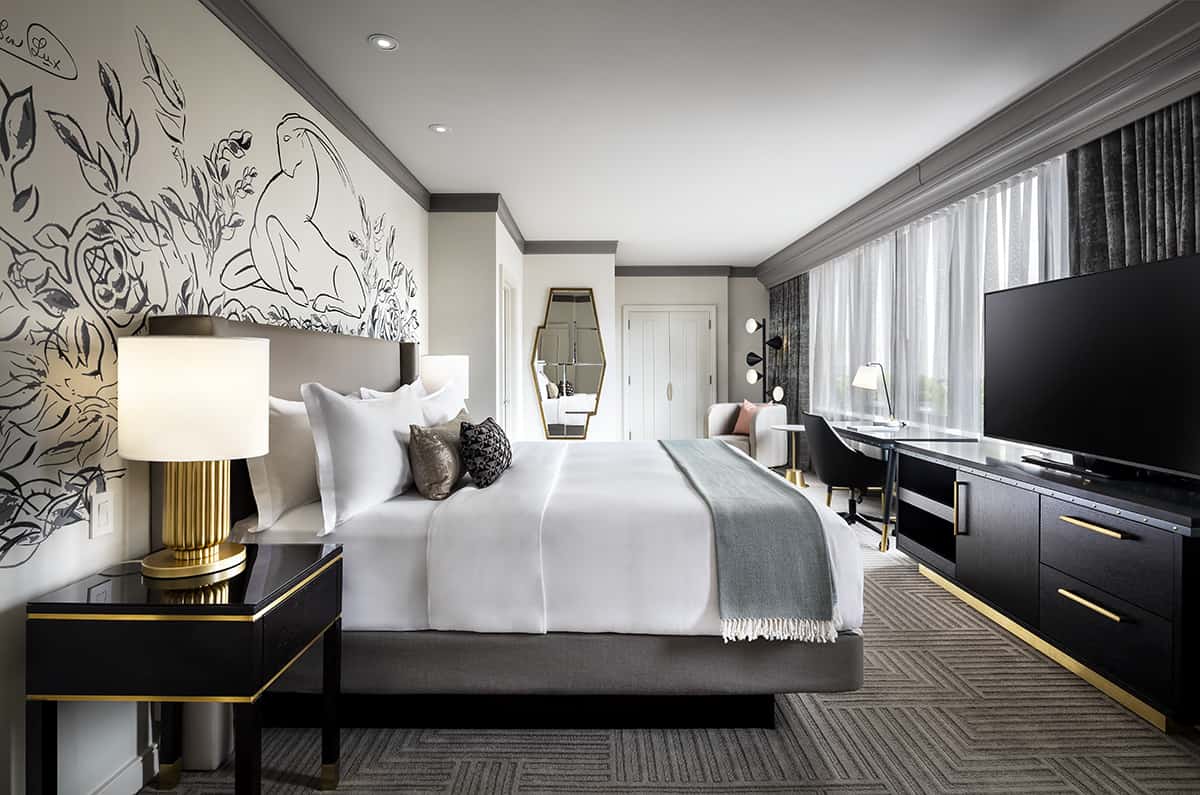 Note: This property has since risen from a Category 4 to Category 5, costing 35,000 points per night, meaning the Free Night Award from this card would no longer cover a stay here since it maxes out at 25,000 points per night.
The other reason I keep this card is because of the Elite Night Credits the card offers. I usually qualify for Marriott Platinum each year via a combination of paid and award stays, as well as elite night credits earned from my Marriott credit card (Other Marriott cards offer a base of 15 nights of Elite Night Credits towards your status).
However, if I'm 2 or 3 nights short (as I was in 2018), I can easily redirect some everyday spend to this card in order to earn the necessary qualifying nights. Note: I wouldn't suggest using this method if you have this card unless you're only 2 or 3 nights short. You can get far better value redirecting that spend towards a welcome bonus on another card, especially since Marriott Elite Status isn't as good as it once was. #Bonvoyed
Chase Business Ink Cash
I opened this card in 2016. What attracted me to this card was not only the welcome bonus, but the opportunity to earn 5X per dollar on office supply spend as well as internet/cable/phone services.
For specific ongoing everyday spend, that's a tremendous bonus category multiplier to optimize in order to earn loads of Ultimate Rewards points. Combine that with the fact that it has a $0 annual fee means that it's a card that I'll keep and use for a long time.
Chase Business Ink Preferred
I've had this card in my wallet since it first came out in 2016. The welcome bonus of 80,000 Ultimate Rewards points after $5,000 in spend was a terrific bonus to my Ultimate Rewards balance, but this card really shines for the ongoing 3X points in a number of categories that coincide with a lot of my business spend.
Additionally, this card continues to maintain a generous referral program, allowing me to earn 20,000 Ultimate Rewards points to each person I refer it to since it's such a great card for small business owners. Between the 3X and referrals, the $95 annual fee is one that I get tremendous value out of year after year.
Capital One Venture Rewards Card
Like so many of us, I fell for Jennifer Garner's trap 5 or 6 years ago and opened the Capital One® Venture® Rewards Credit Card as my first credit card once I got out on my own out of college. Now, The Capital One Venture Card isn't a bad card per se — it's much better now that they added transfer partners — but Capital One has some very persuasive marketing that gets people to sign up for it too early. Really, you shouldn't get the Capital One Venture Card until you're over 5/24.
I very rarely use this card anymore. Our monthly Netflix subscription is set to auto bill on this card just to keep some activity going. The reason for this is because this is now my oldest credit card that I have open (another mistake from being uninformed!). So, I keep it open and active to help the average age of accounts component of my credit score. I've since exhausted my Venture Rewards miles, and as of now don't have any plans to earn any more in the near future, the real purpose of this card is to help my credit score.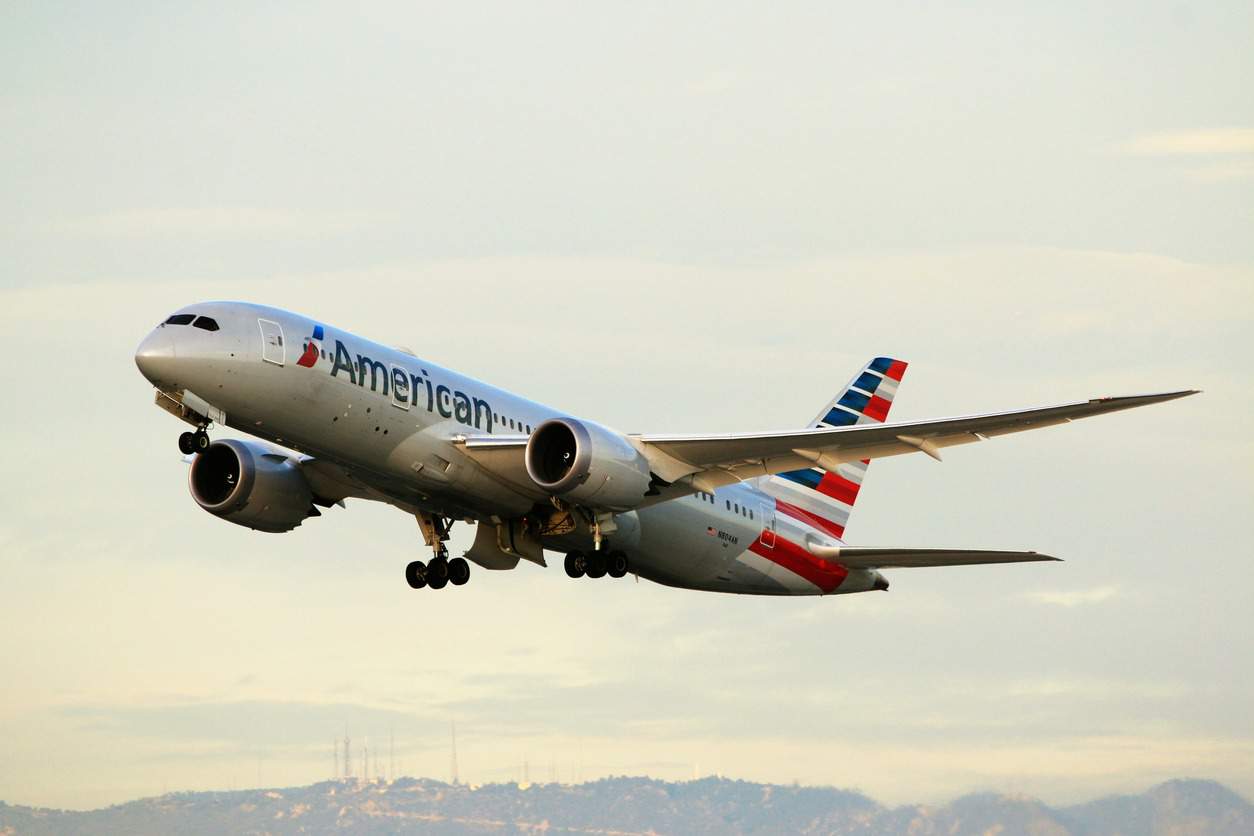 CitiBusiness / AAdvantage Platinum Select World Mastercard
I've had this card for some time now and earned a welcome bonus of 75,000 AAdvantage miles after spending $5,000 in 5 months. That alone allowed me to book some fun travel.
We fly American Airlines quite regularly as CLT is an American Airlines hub, and is one of our home airport options. Direct flights to the Caribbean and most of the mainland US are a great option to have.
I keep this card in my wallet primarily to cover checked baggage fees. We often travel with carry-ons, but at $25 per bag each direction per person, one round-trip flight for the two of us and one checked bag each per year pays for the annual fee, and any additional travel with checked baggage on top of that is a bonus and makes it worth holding onto.
Citi AAdvantage Executive World Elite Mastercard
I have this card really for one reason only – I'm an authorized user on my brother's card just so I can have access to the Admiral's Club. This card provides access to Admiral's Clubs for not only the cardholder but also up to 10 authorized users. Yes, it has a $450 annual fee, but it doesn't cost to add any additional authorized users and allows the cardholder and authorized users to have access to the Admiral's Club. So, as long as Andy keeps paying the annual fee, I'll keep grabbing a drink and some snacks before my flights. Thanks, bro!
Bottom Line
By putting together the above list, it's helpful for me to see what I pay in annual fees for the cards that I maintain, and cross-reference that with the value I get out of each card. With the above, I think I have a good foundation in place for continually earning points and miles from ongoing spend in some of the programs that I use regularly for maximum value.
This year, it looks like the only real modification to my portfolio that I may make is with the Marriott Bonvoy Brilliant Card. I'm still on the fence about whether I'll keep it or not, but I have until August to decide as that's when my annual fee is due.
This above analysis, along with my wishlist for cards moving forward, definitely confirms to me that I have a good foundation in place for my ongoing strategy and plenty of opportunities for adding to my portfolio to further expand my card portfolio.
---
10xTravel is part of an affiliate sales network and receives compensation for sending traffic to partner sites, such as CreditCards.com. This compensation may impact how and where links appear on this site. This site does not include all financial companies or all available financial offers.
Editors Note: Opinions expressed here are author's alone, not those of any bank, credit card issuer, hotel, airline, or other entity. This content has not been reviewed, approved or otherwise endorsed by any of the entities included within the post.