Note: Some of the offers mentioned below may have changed or are no longer be available. You can view current offers here.
It's a new year, which means it's time to maximize the travel credits offered by a variety of premium credit cards. Personally, I like to knock out these airline travel credits early in the year so I don't have to worry about them, unless I have a very specific use in mind later in the year.
For me, one of the most difficult things is keeping track of the ways different banks handle travel credits. Some banks make it extremely easy to use your travel credits, while other banks can be much more restrictive on what purchases qualify.
In this article, I'll break down some of the most popular premium credit cards and the best ways to maximize your travel credits.
In This Article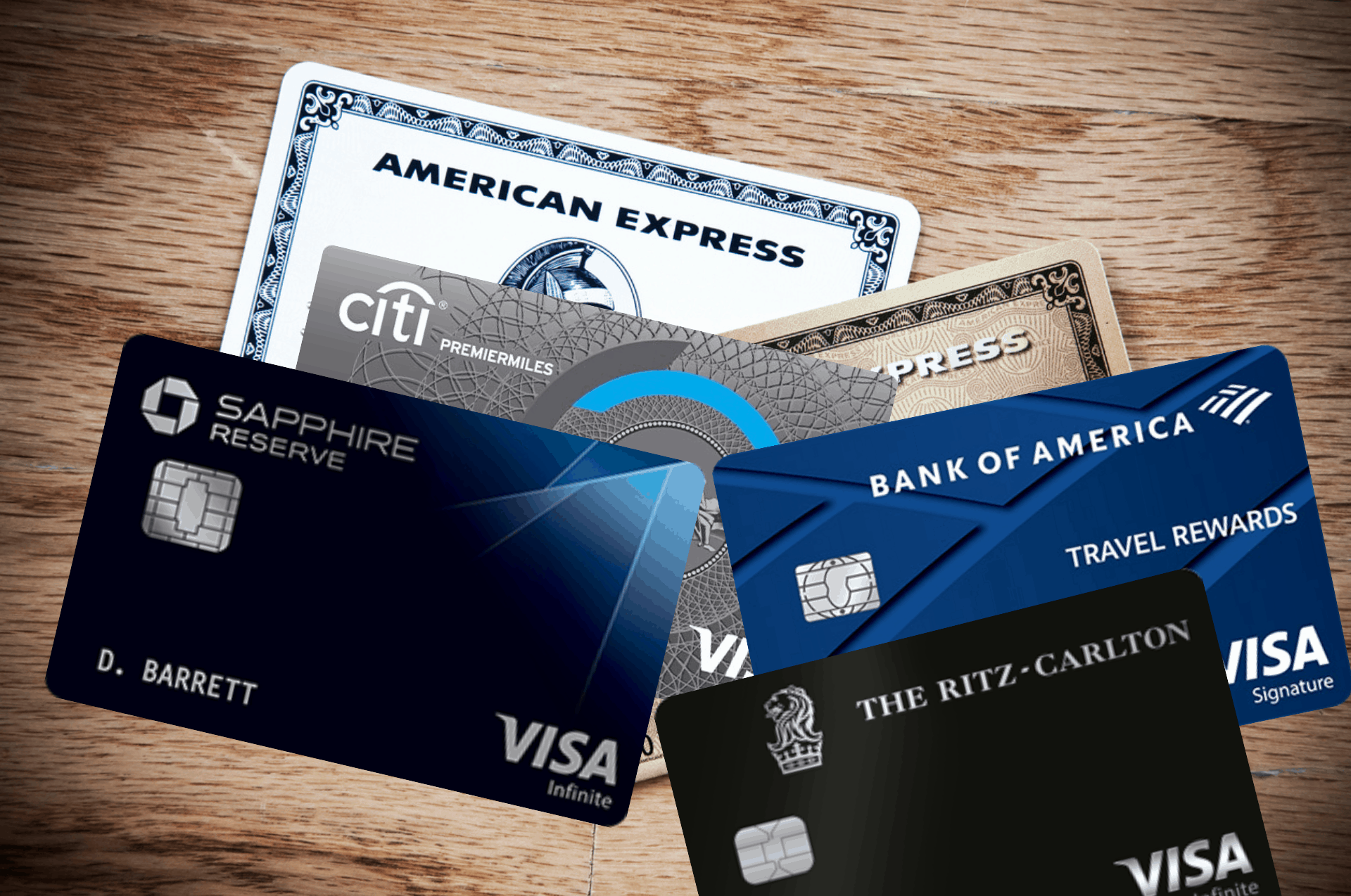 Maximizing Your Credit Card Airline Travel Credit – Bank by Bank
Airline travel credits, or airline incidental credits, are a great way to offset some of the costs of your annual fee. In theory, you use your premium credit card to pay for travel incidentals or even travel itself and you receive reimbursement from the issuing bank in the form of a statement credit.
Of course, all banks are different and some banks impose restrictions on what qualifies as valid reimbursements (probably hoping for breakage). Make sure you use our guide so you maximize every airline travel credit available to you.
American Express Cards
Let's start with one of the harder airline travel credits to redeem – the American Express airline fee credits. These credits are offered on three different types of American Express cards.
The Platinum Card from American Express (and all personal versions of it) as well as The Business Platinum Card from American express offer a $200 airline fee credit.
The American Express Gold Card offers a $100 airline fee credit. Note that the American Express Business Gold Card does not offer a credit.
Finally, the American Express Hilton Aspire card offers a $250 airline credit.
The most important thing to know about the airline fee credits offered by Amex cards is that you must select a qualifying airline prior to your purchase if you want it to be reimbursed. You can only choose an airline once per year (either in January or at any point after you first get the card). All airline incidental reimbursements must be for the airline that you chose.
You can choose one of the following airlines:
Alaska Airlines
American Airlines
Delta Air Lines
Frontier Airlines
Hawaiian Airlines
JetBlue Airways
Spirit Airlines
Southwest Airlines
United Airlines
The second tricky thing about American Express' airline fee credit is that not all purchases are eligible. American Express relies on the airline to code your purchase correctly, but this is what it considers "airline fees":
Checked baggage
Seat assignments
Phone reservations
Itinerary changes
In-flight entertainment (but NOT Wi-fi generally, as the provider normally is a third party)
Airport lounge day passes and memberships
In-flight food and beverages
Pet fees
Note that American Express's terms and conditions specifically exclude "airline tickets, upgrades, mileage points purchases, mileage points transfer fees, gift cards, duty free purchases, and award tickets".
That includes taxes and fees paid for award tickets. While, at times, some of these purchases might be reimbursed due to how the airline codes them, don't count on it.
American Express airline fee credits reset on January 1 each year, so make sure your purchases post well before December 31.
Chase Cards
In contrast to Amex, the Chase Sapphire Reserve's $300 travel credit is much easier to use. Anything that codes as "travel" will automatically be reimbursed by Chase up to $300! It's that simple. So, award ticket taxes and fees, gift cards or even airline tickets themselves would all be reimbursed.
In my experience, I've been reimbursed for taxis, tolls, train tickets and all sorts of travel related purchases which is why I love the Chase Sapphire Reserve's travel credit so much. If you travel at all and use your Chase Sapphire Reserve you'll maximize this benefit in no time.
While the credit is easy to use, there are a few things you need to know. First, although this is an annual travel credit, the definition of "annual" depends on when you applied for the card. For applications AFTER May 21, 2017 your credit year is simple to calculate – it's based on when your annual fee hits.
If you applied BEFORE May 21, 2017 your credit resets after your December statement date. In other words, the credit doesn't reset on January 1st, it resets on whatever date you receive your December statement (December 14th in my case). So if you have an older Chase Sapphire Reserve make sure all your travel credits have posted by then.
That means it's possible to use $600 worth of travel credits completely with purchases in the month of December, so pay attention to your own bookkeeping.
Other than that little wrinkle, you should be able to easily cut down on your travel costs with the Chase Sapphire Reserve with little to no hassle.
There's one more Chase card that has a $300 airline fee credit, but since it closed to new applications in 2018, fewer and fewer people still have the card. But, if you do have the Chase Ritz-Carlton card, note that the airline fee credit only applies to the following purchases, found on Chase's website:
airline lounge day pass, or towards a yearly lounge membership of your choice; airline seat upgrades; airline baggage fees; in-flight Internet/entertainment; in-flight meals
Unfortunately, you cannot receive the airline fee credit for ticket purchases. Another wrinkle with this card is that the credit isn't applied automatically. After you make your eligible purchases you must call 1-855-896-2222 to request the credit, so don't forget to take that extra step. You must make the purchase before your December statement date closes to receive this annual credit.
Citi
Another travel credit that's easy to use comes from the Citi Prestige, which has recently extended its $250 air travel credit to cover general travel purchases. Previously, it was good for almost anything you could pay an airline for, but now you can use it for all your travel purchases.
So, as with the Chase Sapphire Reserve, you can use your card to pay for hotels, taxis, flights, and much more in order to receive your travel credit! Similarly, all of your travel credits must be used by your December statement date – so don't procrastinate.
Expedia Rewards Voyager Card
While not as popular, the Expedia Rewards Voyager Card from Citi has an annual $100 airline fee credit. The website says baggage fees, inflight Wi-Fi, and Global Entry/TSA Precheck application fees are covered, but in practice, you may be able to get reimbursed for other purchases from airlines.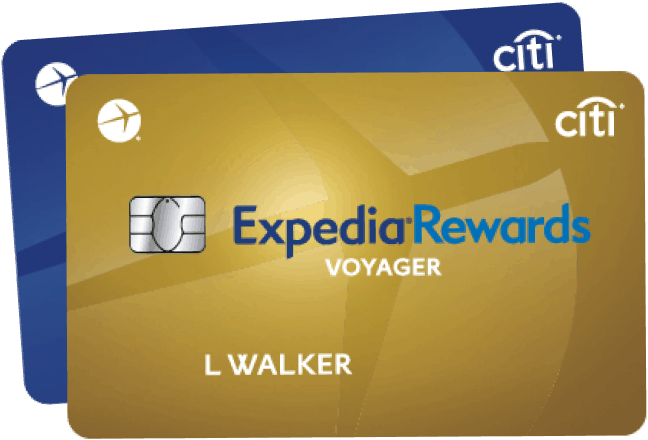 Other Cards With Airline and Travel Credits
US Bank Altitude Reserve Travel Purchases Credit ($325)
According to US Bank's website, you will receive a travel credit in the form of a statement credit up to $325 "for purchases made directly with airlines, hotels, car rental companies, taxis, limousines, passenger trains and cruise lines."
The Altitude Reserve travel credit is based on your cardmember year – so you must use your $325 before the statement in which you are charged your annual fee closes.
One little wrinkle that some people love and some people hate about the Altitude Reserve credit: you can use both your real-time mobile rewards and still receive a statement credit via your travel credit for the same purchase, effectively being paid twice for the same thing.
The travel credit will apply automatically if you haven't used up your $325 so, if you don't want the double credit, be sure to avoid using your real-time mobile rewards for your travel purchases until you've used up your entire travel credit for the year.
Bank of America Premium Rewards
The Bank of America Premium Rewards airline fee credit more than makes up for the card's $95 annual fee. Like other airline fee credits, buying airfare isn't covered. However, qualifying purchases include "seat upgrades, baggage fees, in-flight services, and airline lounge fees".
One great thing about the Bank of America Premium Rewards airline fee credit is that you're not limited to one airline (as with Amex) so you can use part of the credit for a purchase on United and the rest on a purchase with Delta or some other combo of airlines.
CNB Crystal Visa Infinite Card
A card you don't hear about often, the CNB Crystal Visa Infinite offers an annual $350 airline fee credit. Covered charges include "ticket change/cancellation fees, checked baggage fees, inflight entertainment, onboard food and beverage charges, airport lounge membership fees and day passes, onboard wireless charges (excluding Gogo Inflight Wi-Fi), and TSA Pre✓® membership application fee."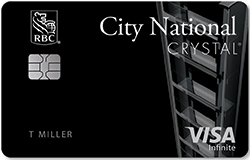 Final Thoughts
My best advice for these credit card travel credits is don't procrastinate. Get them done as soon as possible so you don't need to worry about them later in the year. Just as credit card annual fees add up, these travel credits also add up – but in your favor!
So, make sure you know the ins and outs of each card and its unique quirks when it comes to redeeming these credits. If you ever have questions about whether a purchase will qualify, hop over to our 10xTravel Insiders Facebook group and ask the group!
---
10xTravel is part of an affiliate sales network and receives compensation for sending traffic to partner sites, such as CreditCards.com. This compensation may impact how and where links appear on this site. This site does not include all financial companies or all available financial offers.
Editors Note: Opinions expressed here are author's alone, not those of any bank, credit card issuer, hotel, airline, or other entity. This content has not been reviewed, approved or otherwise endorsed by any of the entities included within the post.