In This Article
Loading table of contents …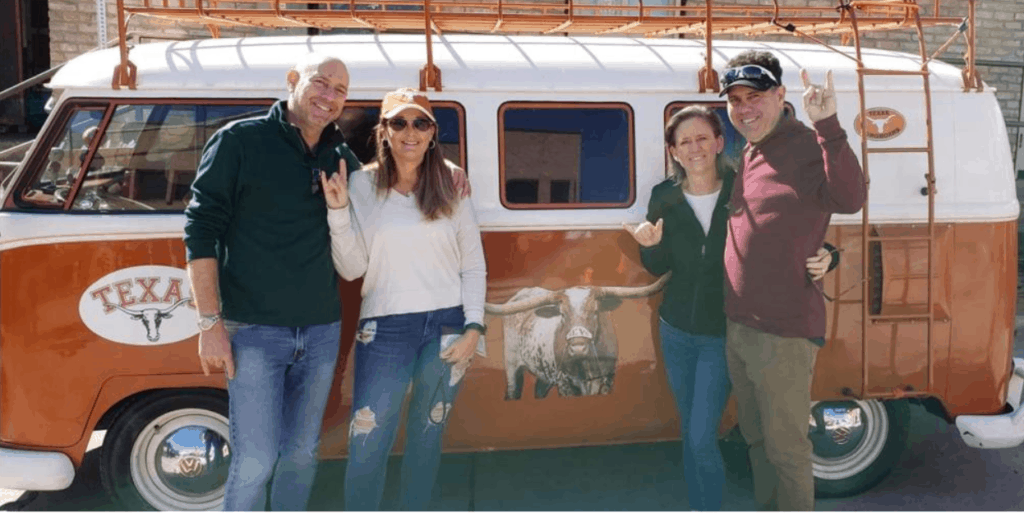 Note: Some of the offers mentioned below may have changed or are no longer be available. You can view current offers here.
By 10xT Reader Cyndi Kroop
My husband and I have spent the last 22 years both working full time and raising 3 kids and I'll be completely honest – we are really looking forward to becoming empty nesters. As much as we love our kids and acknowledging that being a parent is the greatest gift ever, raising a family is an absolute ton of work.
While raising our kids, our travel generally consisted of staying weekends at 3-star hotels with soccer parents and schlepping stuff from field to field in the Southern California heat. This usually involved someone taking off their cleats in the car and stinking up the ride home.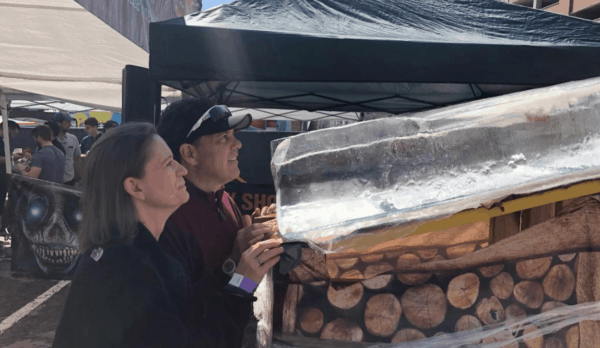 Family vacations for 5 were expensive so we usually limited ourselves to one week in Florida to visit the grandparents. We would also take a few days at Thanksgiving and drive from our then home in San Diego to Palm Desert to stay at a Marriott for a few days.
Sometimes, one of the kids had a coach that booked a Thanksgiving weekend tournament during our family holiday. Yes, they seriously do that, and I hoped every year Santa put rocks in their stockings at Christmas.
Fast forward to 2017 and we were living in Northern California with two kids off to college and one last remaining teenager in the house.
Yay!
My husband and I now have spare time on the weekends. In fact, one rainy afternoon, I was enjoying the sound of the rain, the fire in the fireplace, having a cup of tea on the couch with my dog when I picked up my favorite Money Magazine and came across this article about 10xTravel. I downloaded the e-book,joined the Facebook group and was hooked.
The free e-book is now a new and improved free online course.
I had always been familiar with the benefits of points and credit cards but the 10xTravel staff and Facebook community members have a level of points creativity beyond anything I had seen before. Prior to reading the article in Money Magazine, I had just signed up for a Capital One Savor card that offered a $500 bonus for a minimum spend. My water heater happened to blow just after the card arrived, so I met the minimum spend on one purchase. I "savored" the $500 statement credit and patted myself on the back for saving on something practical.
But then I thought, what if I stopped being practical and got into miles and points so that we could travel like I have wanted to do for years?
I've always had a wanderlust which pretty much sums up why I love traveling for work whether it's by car or plane. In fact, I'm writing this article in Grand Rapids, Michigan on a Friday night and have an itinerary to explore this city and a few others this weekend before I resume work on Monday. It's 30 degrees outside but I am down with that. I get to wear my cute boots and coat and I have no dishes, cooking or laundry to do this weekend.
Since I opened that Savor card in November 2017, my calculations show that we have saved over $20,000 in travel. This includes travel from November 2017 up through what we have planned through July 2020.
My husband and I are in dual player mode and both own small businesses which allow us a lot of flexibility in the points and miles game.
We've used a lot of our points and credit card perks for small trips to see family in Portland, flying my mom in for graduation, staying at a hotel for a Bat Mitzvah, getting two global entry passes, flying my husband to San Diego for weekends of golf and flying our daughter home from college multiple times.
Aside from offsetting small trips with points, we used 2018 as a time to accumulate points so we could take some great trips in 2019. What follows is a quick summary of the great trips we did this year with points and miles.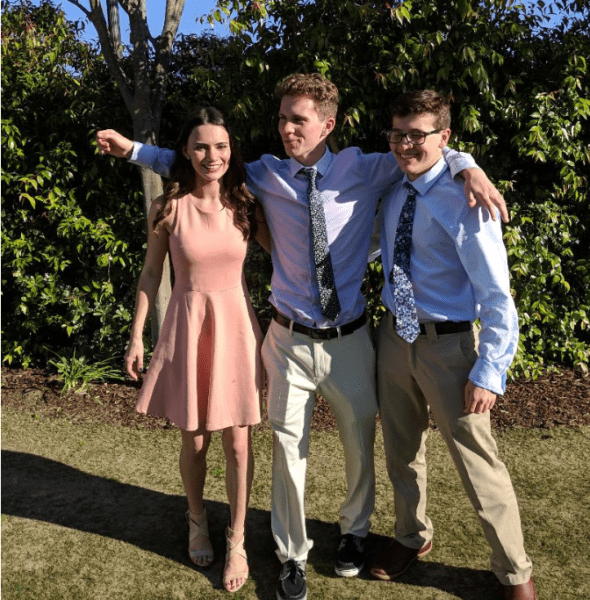 April 2019 – San Diego, California
In April 2019, we traveled to San Diego for a wedding. We booked the San Diego Marriott Del Mar for two nights and 70,000 points. We paid $115.88 for a rental car for three days. We flew on Southwest with one Companion Pass and three airfares for $884.88 on Southwest Airlines. We had a lovely time seeing family and friends and enjoying the beautiful San Diego sunshine over a long weekend.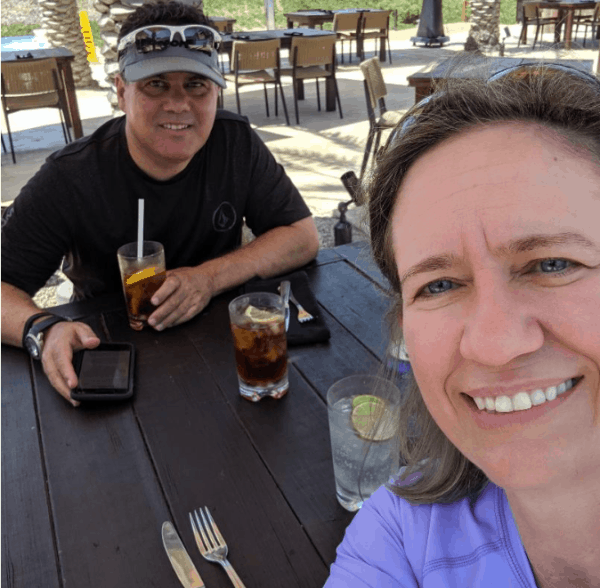 June 2019 – San Jose Del Cabo
In June 2019, my husband and I traveled to San Jose Del Cabo, Mexico for 5 nights.  We paid $500.04 for my husband and I flew on his Companion pass. We opted to pay cash for the JW Marriott Los Cabos Beach Resort and Spa since the Marriott cash price was low at $199 night for a full ocean view room, totalling around $1,300 for the stay after taxes.
We enjoyed tequila and mezcal tasting, the old town of San Jose and a crazy fast boat ride, snorkeling and paddle boarding in the Sea of Cortez.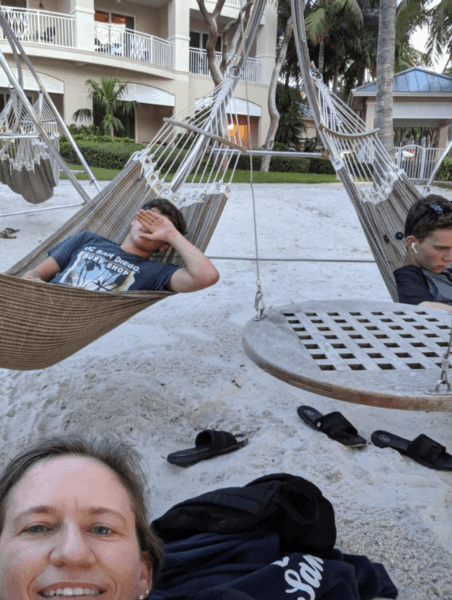 August 2019 – Palm Beach, Key Largo and the Key West, Florida
In August 2019, we took two of our kids to the Florida Keys to celebrate our son's graduation from high school and acceptance into his top college choice. We paid $830.00 for our boys on Southwest and my husband and I flew for $11.20 on points and Companion Pass.
Because I wanted to earn a Companion Pass for me, I booked a hotel deal on Southwest's portal for three nights at the Marriott Playa Del Largo, Autograph Collection which offered 23,000 in bonus Southwest points.
The total cost for three nights was $1,287.57. When these bonus points were added to my current Southwest points balance, I qualified for a Southwest Companion Pass for 2019 and 2020.
We then stayed three nights at the Hyatt Winward Point in Key West for $1,029.87. We also stayed three nights at a hotel in South Florida for free as my in-laws pay for our stay when we visit.
Not only did we want to see family in South Florida on this trip, but I wanted to spend quality time with our teen boys who seem to always be with their friends. An hour-long conversation with my boys lying around in the hammocks was the highlight of my trip.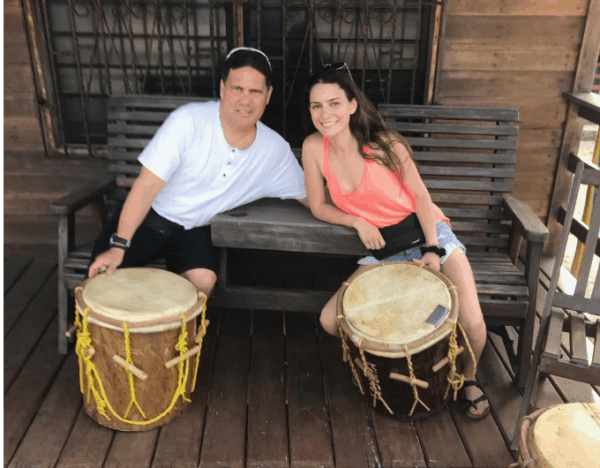 September 2019 – Belize
In September 2019, my husband and daughter took a last-minute trip to Belize. My daughter just finished up a successful internship and she had a month before starting her senior year in college. We flew her round-trip from San Diego to Oakland for 16,208 Southwest points.
We then booked my husband on 49,530 Southwest points and flew our daughter on his Companion Pass. We paid cash for a private tour for $1,300 each (she paid for her tour with her internship money) which covered the tour guide, hotels, some meals and transportation for 9 days.
They enjoyed the Belizean culture, did some incredible snorkeling with a family of manatees, played Belizean drums with the band and experienced historical Mayan ruins. It was a wonderful father-daughter bonding trip just as she is becoming a working adult and coming off the family payroll in a year – yippee!!
The return trip also required a night in Houston for 7,500 points to stay at a Marriott Courtyard at the Houston airport.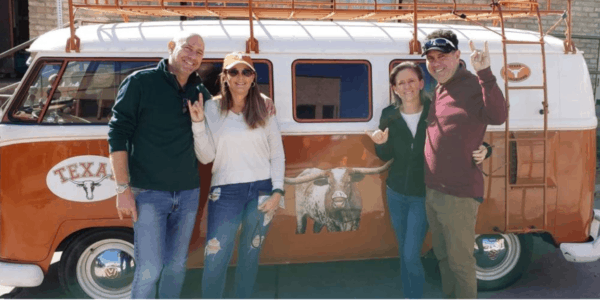 November 2019 – Austin, Texas
In November 2019, my husband and I went to Austin, Texas for $22.40. We met our friends from New Jersey at this half way point for lots of partying and live music. We flew nonstop from San Jose to Austin on Southwest. I booked my travel on 33,114 points and my husband traveled on the Southwest Companion pass.
We used 99,255 Chase points and booked 3 nights at the Kimpton Van Zandt with a Spa room and view of Lady Bird lake. We even attended a University of Texas football game. Hook 'em!  We had so much fun that we have been wringing out our livers ever since we got back.
December 2019 – San Francisco, California
For December 2019, my husband and I booked a weekend at the Marriott Marquis in San Francisco on an AAA hot deal. An entire weekend in San Francisco enjoying the Christmas lights, shopping and ice skating in Union Square, drinks at the Starlight Lounge, visiting the de Young Museum, Chinatown and the Japanese Tea Gardens.
The hotel cost $297.90 for two nights?  What a steal!
The hotel was too cheap to waste points on this weekend of fun and I earned 6X Marriott points for the stay on our Marriott card. I also registered for a bonus promotion so I would get another 2,000 points for this stay.
Winter 2020 – Israel
This winter, my daughter will be traveling for no cost to Israel on Birthright. Children of Jewish heritage can travel to Israel through this program funded by the State of Israel for free. It's a 10-day tour and she will be traveling with her girlfriends. I don't know the cost but I'm estimating at least a savings of at least $2,000 for the 11-day trip. Bonding with childhood friends while touring a country with so much cultural and historical significance is an amazing opportunity. The refundable $250 deposit will be donated at the end of the trip.
April 2020 – Kauai, Hawaii
Our next trip is planned for beautiful Kauai in Spring 2020.  My husband and I will be taking our teenage son with us while the other two kids are studying at college.  We booked Oakland to Kauai roundtrip for three people using 19,493 Southwest points and $604 cash.  We booked a rental car for $419.79.
When it came to the hotel reservation, I royally screwed up. I originally booked the Sheraton Coconut Beach Resort for 140,000 for a week thinking the rate was locked in. I've never booked a hotel and not had the points in my account so, apparently according to 10xtravel.com and Matt Brown, I booked a "points advance" rate which means the point value can change after booking. I was shocked to learn from that the reservation increased to 240,000 points. I was so embarrassed at my mistake that I deleted my FB post. Ugh.
So, I ended up just booking an AirBNB in Princeville instead for $1,667. This still seems high and brings the total cost of our trip from around $1,473.79 to $3,976.51. I am continuing to earn Marriott points over the next few months and I am continuing to look for a better deal, but I may just have to pay cash, earn the Marriott points on the stay and use this as a valuable lesson learned. This trip is not a deal in my eyes right now and it's driving me nuts, but I will eventually figure it out.
Summer 2020 – Palm Beach, Lisbon, Paris, London, Reykjavik & New York City
This is my best redemption to date, and I am super excited about it. My youngest son opted to go to his final year of summer camp and will be on a 3-week survivalist hike through the Pacific Northwest with his buddies so we will be taking our two college kids.
We booked for four people. Three of us are departing/returning out of San Francisco while one is traveling in and out of San Diego. We booked to Palm Beach, Florida on American Airlines for 50,000 American miles and $22.40 in taxes. We will have one 50 lb. luggage at no charge using my Citi®/ AAdvantage® Platinum Select® World Elite™Mastercard®.
We will stay with family for 3 nights for free as our generous in-laws pay for our hotel ($109 a night with free breakfast) when we come to Florida to see them.
We then depart on TAP Portugal from Miami (Miami) to Paris Orly (ORY) via Lisbon (LIS). We even get a free stopover in Lisbon thanks to TAP Air Portugal's stopover option on cash tickets.
We paid $1,385.96 and will pay $260 for one luggage. I'm hoping to prepay this with my Bank of American Premium Rewards Card so that I can save $100 on the cost of the luggage with their incidental travel credit.
No points were used on TAP Portugal because the cash cost was so low. In Lisbon, we will be staying at a hotel for two nights – we redeemed 40,054 Chase points and paid $215.10 plus an additional city tax is due of $17.73 upon arrival. In Paris, we'll be staying 3 nights and redeemed 80,082 points on the Chase portal and paid $3.41. Another $33.33 is due at check-in.
From Paris, we will be taking the Eurostar to London at an approximately $400 total cost in economy. In London, we booked a Marriott for two nights for $460.99. We then depart on Icelandair and are taking advantage of its stopover option in Reykjavik on our way to New York City.
We paid $3,039 for the tickets and luggage. We'll stay three nights at the Icelandair Hotel for 68,071 Chase points and one night at a Marriott in NYC Times Square for 40,000 Marriott points and a $49 fee. We will then travel to Connecticut to stay with friends for two nights at their home.
We then depart Newark to San Francisco and San Diego for 50,000 United miles and $22.40 in taxes. Our luggage will be free using our United Explorer card. The total out of pocket cost of this trip is $5,909.32 or $1,477.33 per person for nearly 3 weeks of travel.
Final Thoughts
While I joke about the sheer nirvana my husband and I feel when we think about having an empty nest, the reality is as parents, we are moving into a new phase of our lives as our children venture into adulthood.
This mama knows deep down I am travel hacking because we have time to travel after so many years of hard work. I want to continue to create memories with our kids before they get older and settle down in their lives and eventually with their families. Traveling on these amazing trips is a way for us to continue to grow and share as a family.
Together we visit other countries and experience their languages, food and culture. Together we explore new sights. Together we are deeply humbled to have the ability and resources to enjoy the world because so many people do not.
My husband and kids are ecstatic with my new hobby and are more than excited to go along for the ride. My daughter plans to get into miles and points next year when she starts her new job. She has already raised her hand for international work assignments so she can travel while working and has great credit as she has been an authorized card user since she was 16.
We have our trips planned out for almost the next year and we still have buckets of points on various cards. We have Argentina, Thailand, Peru and Israel on our shortlist for the next few years. We just have to figure out a plan that works for our family.
New to the world of points and miles? The Chase Sapphire Preferred is the best card to start with. With a bonus of 60,000 points after $4,000 spend in the first 3 months and 2x points on dining and travel, this card truly cannot be beat!
Learn More