The Starwood Preferred Guest Credit Card from American Express has long been a favorite amongst travelers. But with the Starwood and Marriott merger, is it still worth your time?
The Marriott rewards program brought over much of the good of the classic SPG program, like its broad range of transfer partners and transfer bonus. And thankfully, the SPG credit card was also updated with new features and benefits after the merger as well. Though, it's definitely not all rainbows and unicorns.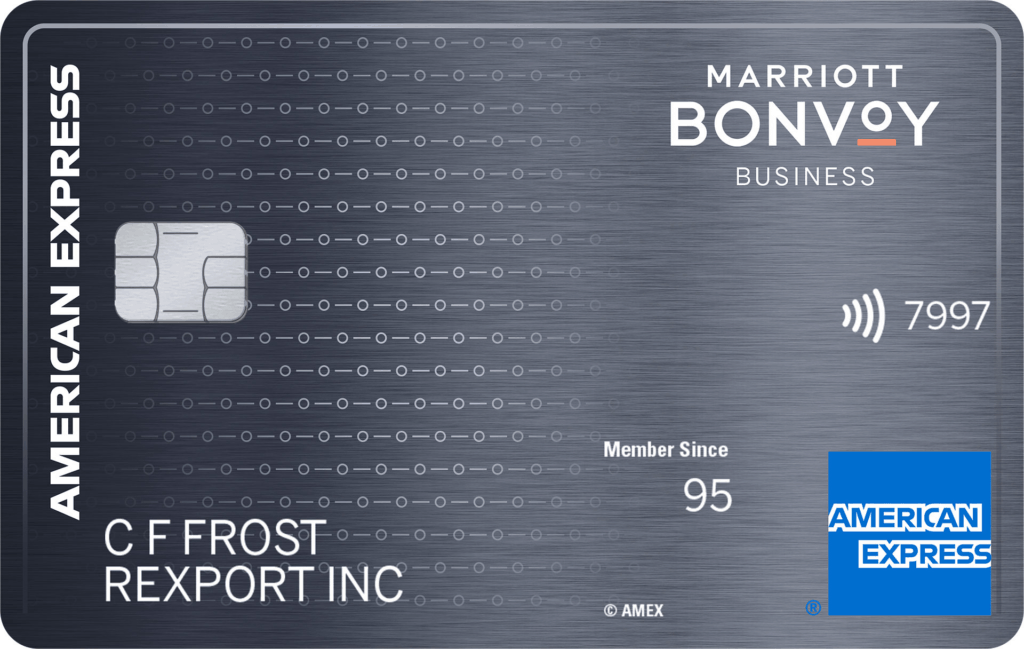 Marriott Bonvoy Business American Express Card
Earn 75,000 points after you spend $3,000 in the first 3 months. Terms apply.
Learn more
In this article, we'll run through the new SPG credit card's features, enhancements, and discuss whether or not the card deserves a place in your wallet.
Let's get started!
Welcome Bonus
The Starwood Preferred Guest Amex credit card currently has a 75,000 Marriott point welcome bonus after spending at least $3,000 on purchases within the first three months of card membership.
Bonus Categories
The card earns points as follows:
6X Marriott points per dollar on purchases at Marriott and SPG hotels
2X Marriott points per dollar on all purchases
Unfortunately, it's hard to justify putting much spend on this card because of the weaker bonus categories. Yes, 6X and 2X can be nice but we have to remember what the points are actually worth — we'll talk more about this below.
Annual Fee
The card has a $99 annual fee which is waived the first year, but that's largely offset by the annual free hotel night. Just ensure your free night is worth more than $99, and the annual fee will more than pay for itself.
Benefits of the SPG American Express Card
There are a number of benefits for Starwood Preferred Guest American Express credit card holders—some of which provide real value to frequent travelers and Marriott loyalists alike.
Marriott Silver Elite Status
One of the main benefits of the card is the included Marriott Silver Elite Status. This gives you basic hotel benefits like late checkout and access to room upgrades, though they're processed at the lowest priority.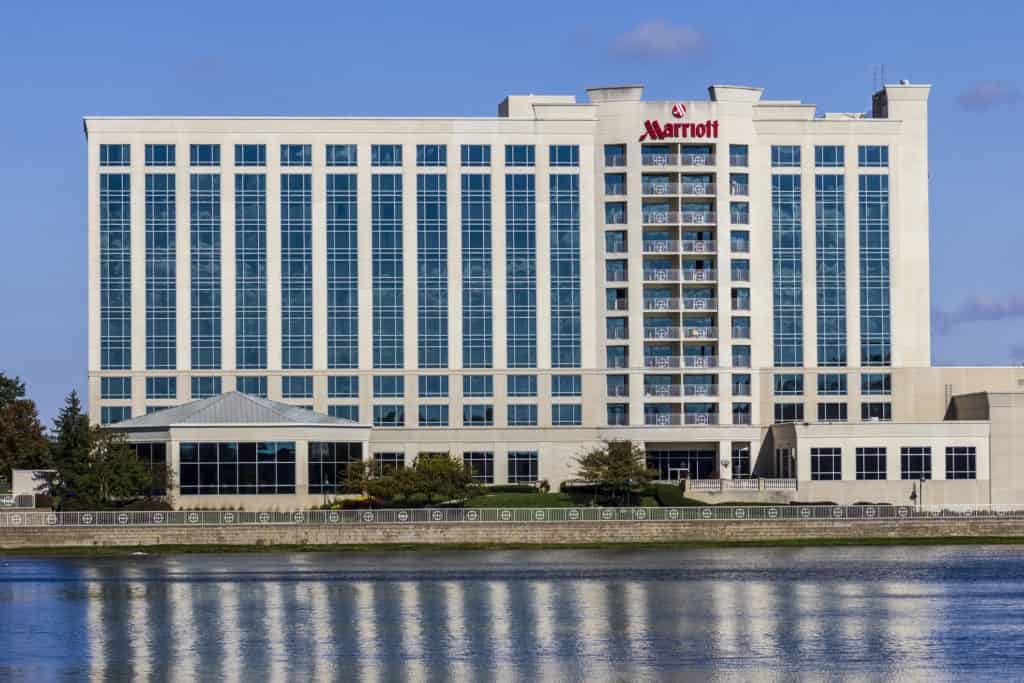 Option To Earn Marriott Gold Elite Status
If you spend $35,000 or more on the card each year, you'll be rewarded with free Marriott Gold Elite status, though this benefit is included with cards like the Platinum Card from American Express charge card and the Starwood Preferred Guest Luxury Credit Card without a spend requirement. You can read our review of the SPG Luxury Card here.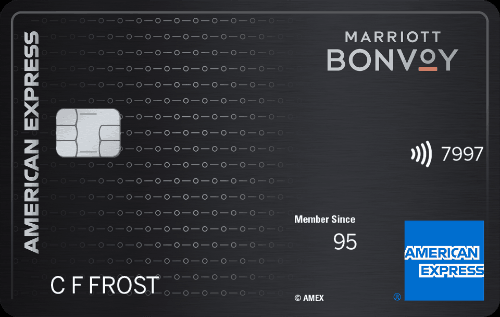 Marriott Bonvoy Brilliant American Express Card
75,000 bonus points after $3,000 spend in the first 3 months
Learn more by visiting our
credit cards page.
Annual Free Night Award
The most valuable benefit, however, is the card's annual free night award. Each cardholder anniversary, you'll be treated to one free night at any Marriott feature under 35,000 points per year. This benefit can have huge value depending on the hotel you pick, so make sure to use it annually.
Complimentary WiFi At Marriott And Starwood Hotels
Further, the card gives free premium internet to all cardholders at Marriott and Starwood hotels. Just make sure that you pay for your booking with your Starwood Preferred Guest American Express credit card directly through the SPG or Marriott website.
Roadside Assistance
The Starwood Preferred Guest American Express card gives you access to American Express's Roadside Assistance Hotline. Here, you can get emergency services like towing and changing a flat or boosting a battery in the U.S., Canada, Puerto Rico, and U.S. Virgin Islands. Other costs are your responsibility, though.
Rental Car Loss And Damage Insurance
Here's a money saver: when you use your Starwood Preferred Guest American Express card to pay for the entirety of your rental car, you'll get free secondary insurance on the entire rental—just decline the collision damage waiver. If the car is damaged or stolen, you're covered.
Do note that coverage is not available for vehicles rented in Australia, Italy, and New Zealand.
Free ShopRunner 2-Day Shipping
American Express credit cards all come with free 2-day shipping at hundreds of retailers using ShopRunner. Starwood Preferred Guest American Express credit cards all include this free subscription, and this can significantly save you on shipping charges during the holiday months.
Purchase Protection
Use your American Express Starwood credit card to pay for your purchases, and you'll be treated to 120 days of theft and damage protection for your mobile phone or other expensive purchases up to $1,000 per claim and $50,000 per year.
Do note that residents of New York, Indiana, Guam, Puerto Rico, and the Northern Mariana Islands are limited to 90 days of coverage.
Return Protection
If a retailer won't take back your purchase within 90 days after purchase, American Express will take it back if you buy it with your card. Purchases must be made within the U.S. and you're limited to $300 per return and $1,000 per the calendar year.
Extended Warranty For Your Purchases
American Express will extend the warranty of your purchases for an extra two years, so long as the warranty is 5 years or less. American Express will match the manufacturer's warranty and will cover up to $10,000 in claims per item and $50,000 per the calendar year.
However, residents of Indiana, Guam, Puerto Rico, and the Northern Mariana Islands have slightly more limited coverage. In these places, American Express will match the original warranty period for warranties of less than one year or provide one additional year if the product's warranty is between one and five years.
Baggage Insurance
We've all been there: the airline has lost, damaged, or otherwise harmed our luggage. Thankfully, American Express will cover your damages if your bags are lost, damaged, or stolen so long as your plane, train, ship, or bus ticket is paid for with your credit card.
Coverage is limited to $1,250 for carry-on baggage and up to $500 for checked baggage. For New York State residents, there's a $10,000 aggregate maximum limit for all people on your itinerary.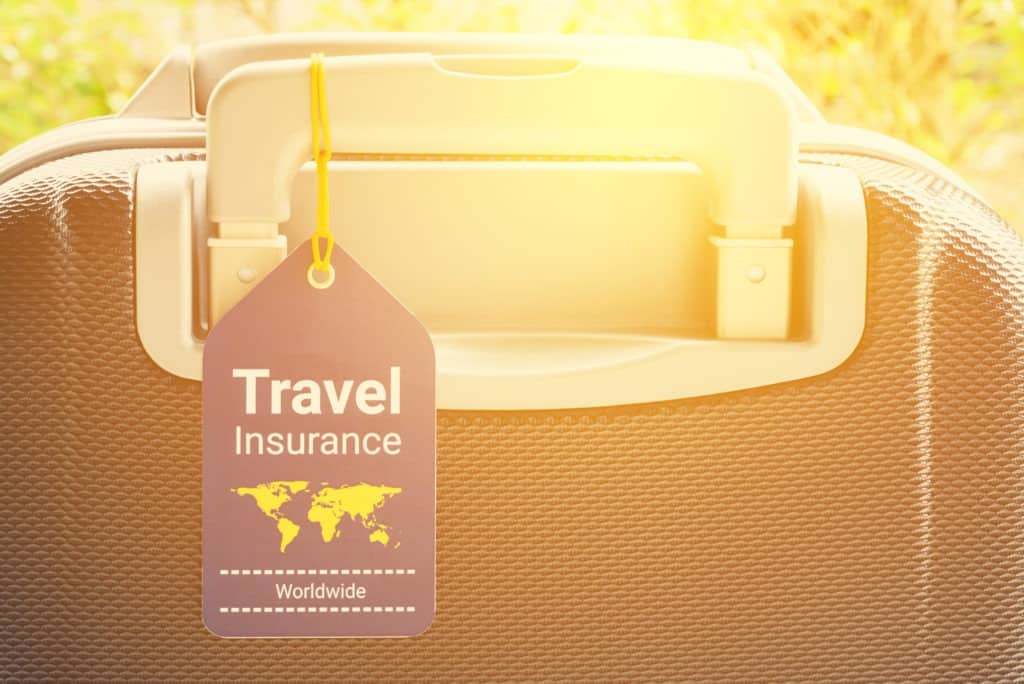 What is a Marriott point worth?
Marriott points aren't worth what SPG points once were. SPG Starpoints were converted to Marriott points at a 1:3 ratio. Below, we'll discuss what Marriott points are worth for airline redemptions and hotel stays.
On the airline transfer side, Marriott points transfer to nearly all major airlines at a ratio of 3:1. This means that three Marriott points are worth one mile, regardless of the airline (as long as it's one of Marriott's transfer partners). The only exception to this is United Airlines, which transfers at a rate of 3:1.1, so it's the slightly more attractive option.
However, when you transfer chunks of 60,000 Marriott points to an airline, you'll receive a 5,000-mile bonus. This makes it the ideal way to transfer Marriott points to airlines so you get the absolute maximum value for your points.
Many Marriott room redemptions went up in price with the SPG merger, and many stayed the same price. Before applying for a Starwood Preferred Guest American Express credit card, make sure to browse the Marriott website and make sure that you can use the free night certificate in your regular travels.
Should I Sign Up For This Card?
It depends: will you use the free night?
If so, then yes, definitely sign up for the Starwood Preferred Guest American Express credit card, especially if you aren't eligible for new Chase cards due to the Chase 5/24 rule. The free night will negate the annual fee so long as your stay is over $99.
Additionally, earning 6X points per $1 spent on Marriott and SPG hotels can be huge for travelers that highly value Marriott points and spend a lot of money at these properties. Plus, Silver elite status can be a nice value-add for those without other Marriott status.
However, nowadays, the SPG American Express card should not be used for those wanting to earn airline miles. With the new 3:1 transfer ratio, earning only 2X Marriott points per dollar spent on all other purchases means that you're earning less than one airline mile per dollar.
Bottom line
All in all, we like the Starwood Preferred Guest American Express credit card if you can make use of the free night. However, beyond that, the card is a hard-sell at its current price-point.
There are few benefits for travelers, and many of the purchase protections are offered by other American Express cards with more benefits, a welcome bonus, or even no annual fee.
So, if you plan on staying at a Marriott property that's less than 35,000 points per year, get the card. If you don't, pass on it.
---
Disclosure: 10xTravel has partnered with CardRatings for our coverage of credit card products. 10xTravel and CardRatings may receive a commission from card issuers.
Opinions, reviews, analyses & recommendations are the author's alone, and have not been reviewed, endorsed or approved by any of these entities. You can read our advertiser disclosure here.