In This Article
Loading table of contents …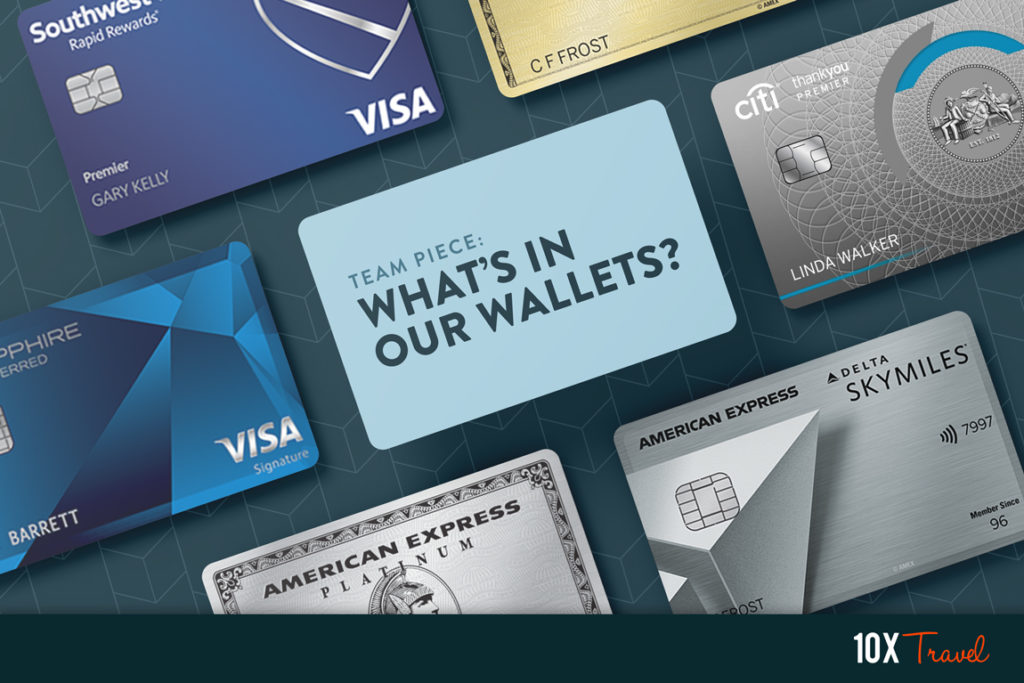 Note: Some of the offers mentioned below may have changed or are no longer be available. You can view current offers here.
Whether in the 10xTravel Facebook community or via email, we regularly get questions about what credit cards 10xTravel team members use. Often it's a combo of cards with lucrative bonus categories and a new card with a welcome bonus to earn. Of course, our individual travel goals also play a big part in the card decisions we make.
With that in mind, we're starting the "What's In Our Wallets" series so you can see how 10xTravel staff are earning points throughout the year. We'll update this every few months so you can see how each team member is shifting spending to achieve their personal goals.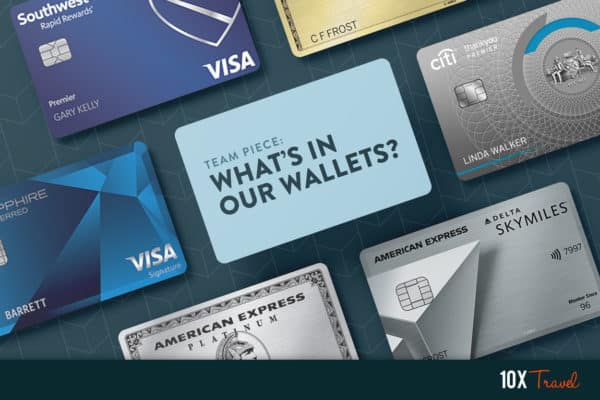 Now, let's get into it!
Travis Cormier

You won't find any big surprises in my wallet right now. I just closed on my home in June, so I was holding off on opening any cards for a while. I haven't yet decided my card strategy, so my standard rotation of cards are snuggled nicely in my wallet.
By the way, if you're looking for a durable wallet that can hold a lot of cards, I love the "Big Skinny." It has held up great over the years even when I've had over a dozen cards in it.
If you opened my wallet right now, you'd find the following cards: Chase Sapphire Reserve, Chase Freedom Unlimited, American Express Gold Card, The Platinum Card from American Express, and a Capital One® Spark® Miles for Business card.
The Spark Miles card is there because I was working on a minimum spend for it earlier this year and just haven't taken it out yet. It doesn't get any regular use.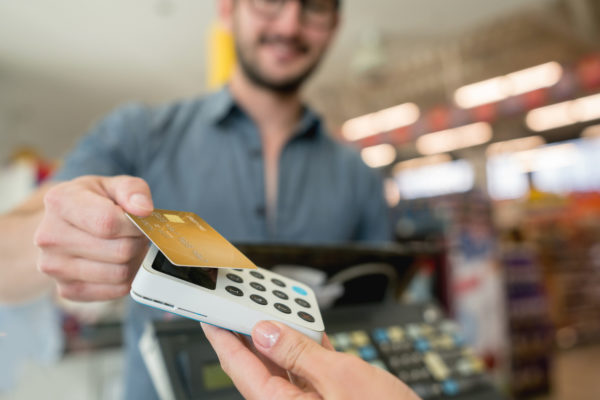 My Amex Gold Card is one of my go-to cards. I use it at the grocery store to earn 4X points. I'm taking advantage of the 5X my Chase Sapphire Reserve earns on Instacart right now, but that is capped at $1,500. After spending $1,500, I'll go back to the Gold Card.
When dining out, the Sapphire Reserve is my go-to card. Although I can earn 4X with the American Express Gold Card, I have about twice as many Membership Rewards points as I do Ultimate Rewards, so for now, I prefer to earn Ultimate Rewards.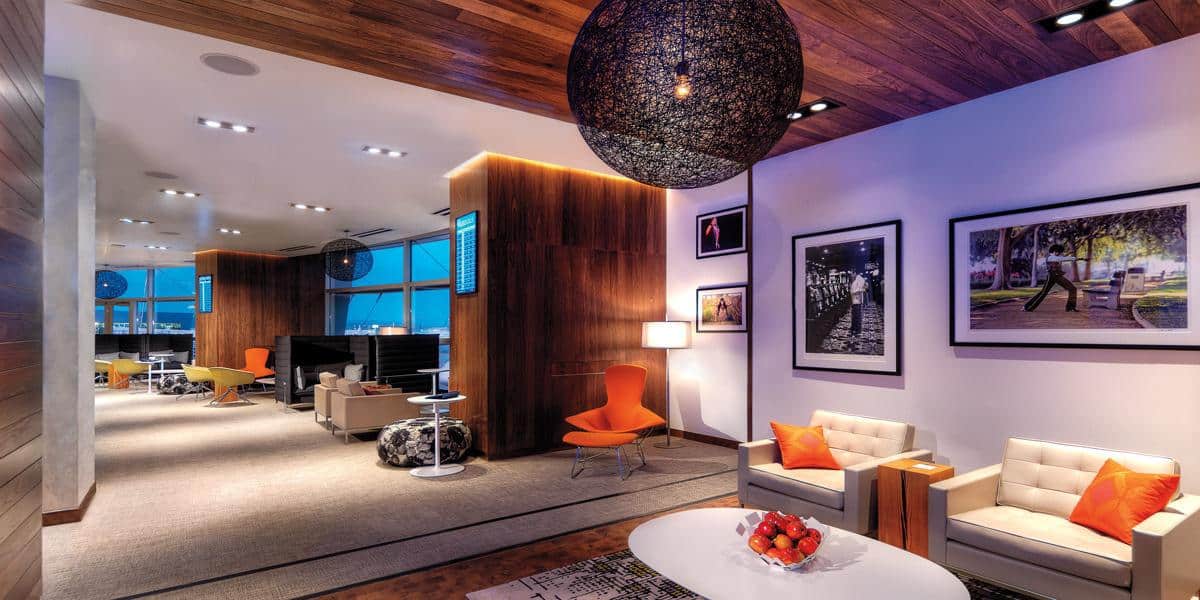 The Amex Platinum is mostly for Centurion Lounge access and the credits that come with it, such as the Saks credit.
Finally, I use my Chase Freedom Unlimited for all other expenses. Since I'm trying to earn Ultimate Rewards, this helps boost my balance on any spend that's not going towards a welcome bonus and doesn't fall under a bonus category.
---
Carly Helfand

While I have a number of cards in my wallet (12, to be exact!), there are only a handful of them getting regular use these days. I've put the cards I use primarily for lounge access and hotel stays on the back burner, and in a couple of instances, even downgraded them over the last couple of months to avoid paying for perks I don't plan on using anytime soon.
So, what's still in the rotation?
For starters, the Chase Freedom. This fee-free card has different bonus categories each quarter on which you'll earn 5% cash back points up to $1,500. If you have an Ultimate Rewards-earning card, these points can be extra valuable, as you can convert them into Ultimate Rewards instantly by transferring them between your accounts.
Chase usually likes to mix things up a fair bit throughout the year, but this year, things are a little different. After a Q2 that featured groceries as a bonus category, Chase—clearly with customers' pandemic spending habits in mind—unveiled Whole Foods and Amazon as its Q3 categories. I don't intend to visit a restaurant anytime soon and have never enjoyed takeout or delivery (I know, I'm a monster), so I will probably be blowing past that $1,500 cap faster than I'd like to admit.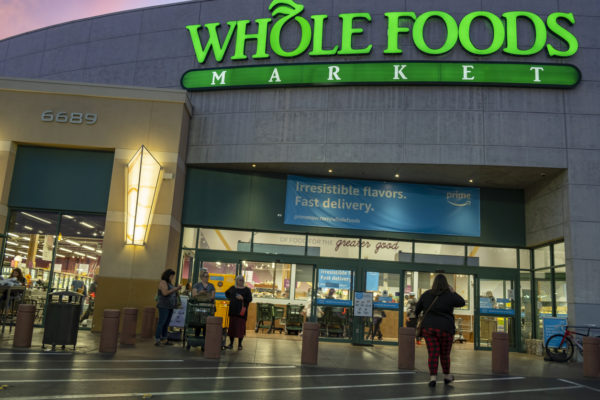 Luckily, after I do, I'll be able to take advantage of the Chase Sapphire Reserve's limited-time earnings boost in Instacart purchases. Chase is offering 5X Ultimate Rewards points per dollar up to $3,000 through the end of September. And if I need a grocery item from a store that doesn't work with Instacart, I'll be putting it on the Amex Gold Card, which earns 4X Membership Rewards points per dollar on groceries.
Aside from food, most of my other purchases are falling outside of bonus categories, so I'm putting them on the Chase Freedom Unlimited to earn 1.5% cash back per dollar (which, as with those earned via the Freedom, can be changed into Ultimate Rewards points). Of course, I'm making sure to capitalize by using shopping portals where I can, earning extra points on things like workout clothes, a printer for the home office and new throw pillows (because let's be honest, quarantine has just been one giant redecorating project over here).
I realize this lineup is pretty Chase-heavy, which is definitely not my usual. I'm currently missing out on many of the Amex Membership Rewards points, Hilton Honors points and Marriott Bonvoy points that I usually earn by booking flights for work on the Amex Platinum Card and paying for hotel stays with the Hilton Honors Aspire and the Marriott Bonvoy Brilliant. I also earn Citi ThankYou Points mainly through entertainment spending on the Citi Premier, and with concerts and sporting events on hold, I'm not doing much of that, either.
Editor's note: The Citi Premier will no longer earn 2X on entertainment as of August 23, 2021.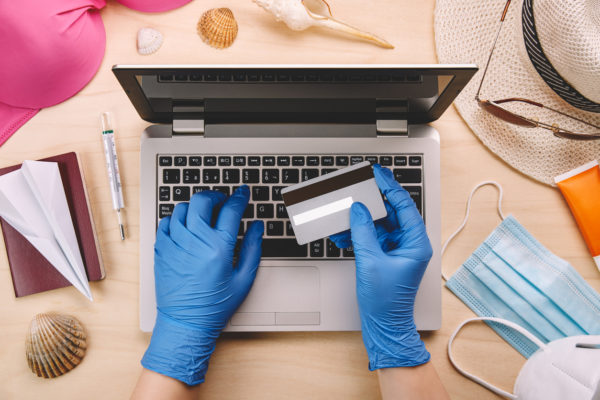 For now, though, that's fine with me. I am not making any travel plans until I have way more clarity around the coronavirus situation, and in the absence of working toward a specific travel goal, I'm happy to be raking in a flexible currency at an above-average rate.
---
Matt Brown

The last few months have had very little activity for me as far as any new cards go. My wife and I decided to refinance our house starting in late April to take advantage of much better interest rates. This meant any new card applications weren't going to happen until we closed on our refi.
But this wasn't a problem for me – I've really been trying to take it easy on new card applications after a very active 2019 when I opened lots of cards.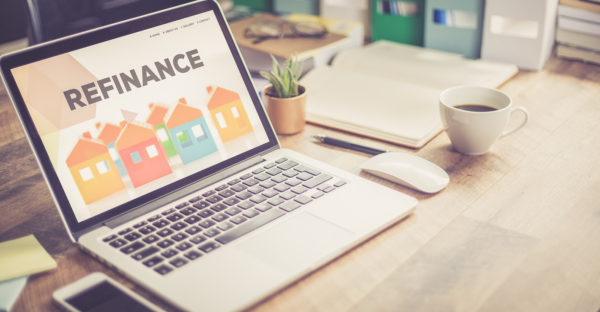 I received a targeted mailer for the Alaska Airlines Visa Credit Card with a 50,000-mile bonus after spending $2,000 in three months. I applied for it in mid-April, right as we were starting the refi process. I knew this would require me to answer some questions on it as a part of underwriting, but honestly, it wasn't as big of a deal as I thought it might be.
In March, I opened The Business Platinum Card from American Express with the 100,000-point welcome bonus. These are my only two cards opened in 2020.
However, just because I haven't been opening new cards doesn't mean I haven't been earning points. Rather the contrary!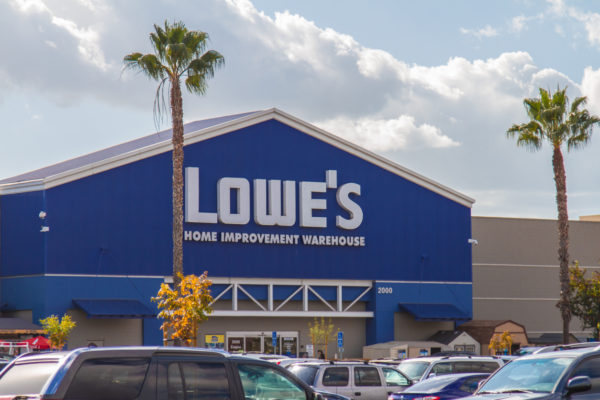 Being home more than normal due to COVID-19 has led to lots of home improvement work.
Even better, I was able to organize and plan my spending to take advantage of some temporary elevated bonus categories for all of this home improvement spending.
With elevated earning offers from cards like the Chase Sapphire Reserve for 5X at grocery stores during May and June, I was able to purchase gift cards at my local grocery store to stores like Lowe's and Home Depot to earn 5X Ultimate Rewards on these purchases instead of normally only earning 1X.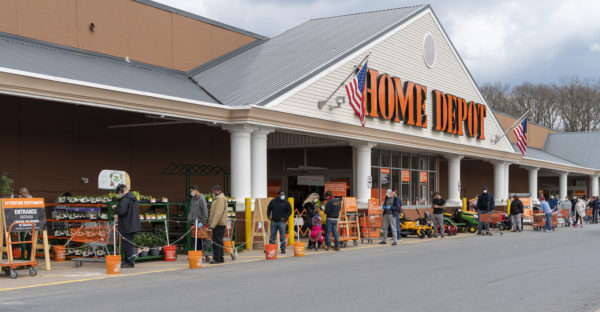 I also stacked these purchases with shopping portals like Rakuten and Alaska Mileage Plan Shopping to further boost my earning on this spending. Every point matters!
We also bought some furniture from Pottery Barn, and I earned 6X Marriott points per dollar by purchasing Pottery Barn gift cards from my local grocery store on my Marriott Bonvoy Brilliant American Express Card thanks to a temporary elevated earn rate from the normal 2X at grocery stores.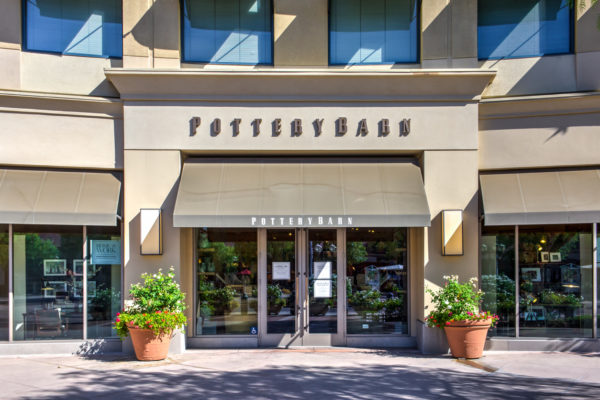 Additionally, the Bonvoy Brilliant allowed for the $300 annual Marriott statement credit to also include purchases from restaurants and delivery from June 1 – Aug. 31, 2020, so we quickly used this credit that we otherwise were going to struggle to use with travel options looking limited for 2020.
I've also taken advantage of multiple Amex Offers on my various American Express cards like the Blue Business Plus Credit Card and Amex Business Platinum. Specifically, I've been able to earn 1X bonus point at stores including Lowe's and Best Buy.

Speaking of the Blue Business Plus Credit Card, I put pretty much all non-bonus business spend on this card since it earns 2X Amex points per dollar up to $50,000 per year.
All other business spend generally goes on my Chase Ink Business Preferred credit card, unless it's at an office supply store, in which case I earn 5X Ultimate Rewards points with my Chase Ink Business Cash credit card.
Virtually zero spend goes on my Amex Business Platinum card, as I really only keep it for Centurion Lounge access. However, the improvements that Amex has made to it this year during the pandemic with things like the $400 Dell credit amongst others has had me reaching for it more often.
Other personal cards currently in my wallet include my Chase Sapphire Reserve, which gets all of my dining spend as well as all travel spend in a normal year, but has gotten very little in 2020!
---
Anya Kartashova

Similar to my fellow credit-card enthusiasts, my wallet doesn't contain anything earth-shattering right now, either. I haven't applied for any new cards since January, which means I've been earning rewards with the tools I've got.
I've been putting most of my eggs in the Chase basket—using the Chase Freedom in the bonus categories, the Chase Ink Business Preferred to pay for the internet and phone bill, and the Chase Freedom Unlimited for all non-bonused purchases.
My Netflix bill has been set to auto-pay with the Platinum Card from the American Express to take advantage of the monthly streaming credit. Same goes for my phone. I make a partial payment of $20 on the Platinum Card, and the remaining amount goes on the Ink Business Preferred for the 3X points and the cell phone insurance.
This could be surprising to some, but I've been putting my restaurant spending on the Marriott Bonvoy Business American Express Card for 4X points and July's grocery purchases on the personal Bonvoy Amex Card for 6X points. I'm earning Bonvoy points toward a specific redemption, and I'd rather earn them with the Marriott cards at an elevated rate now rather than transfer them from either Chase or American Express later.
The Marriott Bonvoy Business American Express Card is also where I added the Shop Small Amex Offer, so I've been getting back $5 on every small-restaurant purchase I've made over $10 (up to $50 in statement credits).
I've taken a few road trips this summer and used the same Marriott Bonvoy Business Card to earn 4X points at gas stations. However, as of July, we've switched those purchases to my husband's Chase Sapphire Reserve to earn 5X at the pumps.
---
Anna Zaks

This quarter is so unusual, credit card issuers added so many temporary perks and increased bonus spending categories, my head's spinning! There are a couple of cards, though, that always live in my wallet (or by my computer for online shopping).
I am a huge fan of the Blue Business Plus card by American Express. The card is a workhorse and never leaves my wallet. It earns 2X Membership Rewards on everything, up to 50,000 points a year. So any non-bonus category spend goes on this card.
The Chase Freedom also rarely leaves my wallet. This quarter bonus categories are Amazon and Whole Foods, and I spend a lot of money at these two retailers.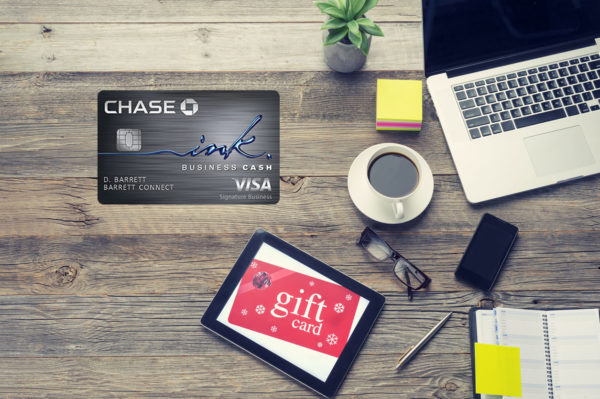 Chase Ink Business Cash is one of my favorite cards. The card earns 5X Ultimate Rewards points at office supply stores and while I almost never buy any actual office supplies, I use the card to buy third party gift cards. I love Ultimate Rewards points for their versatility and always try to earn as many as I can.
Rakuten Cash Back Visa is one of my favorite cards. If I am not working on a minimum spend, I use it for a lot of my online shopping. In fact, the card never even leaves my office since it's best when used online in conjunction with Rakuten shopping portal.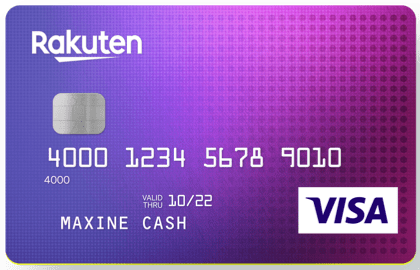 I'm a big fan of shopping portals, and if Rakuten offers the best payout rate, I'd use my Rakuten card. The card earns 1% on all online purchases and extra 3% on purchases made through Rakuten.com. However, if your Rakuten account is linked to an Amex card that earns Membership Rewards points then your cashback will come in the form of Membership Rewards.
Final Thoughts
As you might expect, Chase Ultimate Rewards points feature heavily for 10xTravel team members. You'll also notice that many staff try to take advantage of quarterly bonus categories to boost our points-earning – 5X Ultimate Rewards points with the Chase Freedom is too good to skip.
The banks' responses to the COVID-19 situation have definitely changed things up this year. With so many temporary bonus categories and statement credits being offered across a variety of categories, the 10xTravel team is doing its best to maximize them each month.
We'll be back in a few months to share how approaches are shifting for the last few months of 2020. There are usually some fun things for the holidays so you won't want to miss it!
New to the world of points and miles? The Chase Sapphire Preferred is the best card to start with. With a bonus of 60,000 points after $4,000 spend in the first 3 months and 2x points on dining and travel, this card truly cannot be beat!
Learn More