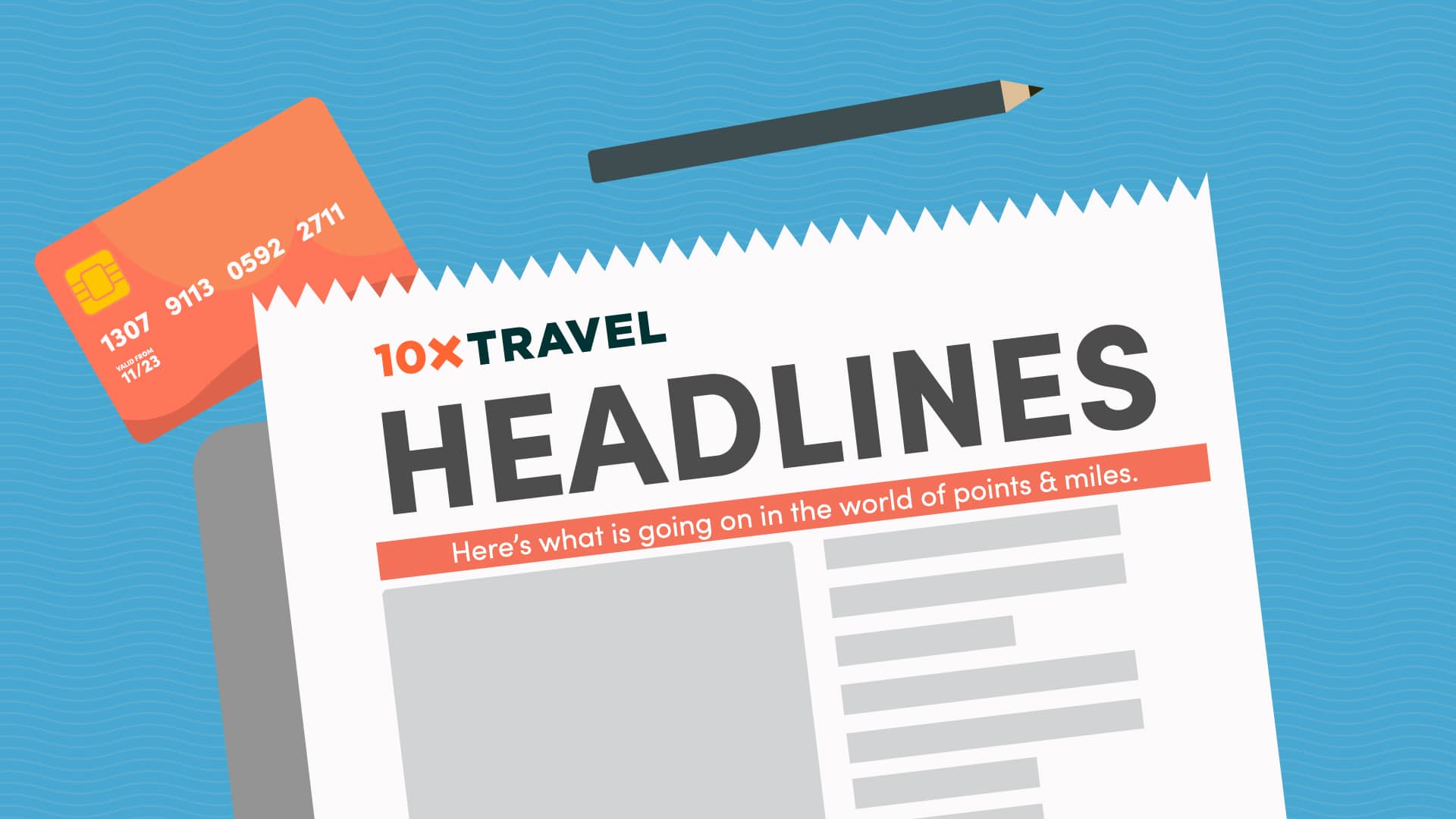 Headlines
Here's what is going on in the world of points & miles.
Please send any requested additions or updates to [email protected]
Updates to Priority Pass for Capital One Cardholders
As of Jan. 1, 2023, the Capital One Venture X Rewards Credit Card will no longer provides access to Priority Pass restaurant, shopping and spa services worldwide. This change is pretty bad news for Venture X cardholders as their Priority Pass memberships have been majorly devalued.
Before Chase cardholders start laughing at the Capital One crowd, you should know that the changes to Capital One's Priority Pass policy were announced as a change related to Visa Infinite benefits (which is the same card type as the Chase Sapphire Reserve® card). Although Chase hasn't made any statements yet about whether the Sapphire Reserve's Priority Pass benefits will be affected; however, it's certainly in the realm of possibility.
Limited Time American Express Business Checking Offer
American Express has launched a new offer. When you sign up for a business checking account, you can earn 60,000 Membership Rewards points. The requirements are fairly easy:
Make eligible deposits of $5,000 or more within 20 days
Maintain an average balance of $5,000 for 60 days
Make 10 or more qualifying transactions within 60 days
Reports show that transfers to/from other institutions are counting as the qualifying transactions. This is a fairly easy way to earn some additional Membership Rewards points.
Chase Might Match You To a Higher Bonus
We're seeing reports of Chase matching cardholders to a higher bonus if you opened the card in the past 2-4 weeks before the elevated offers. If you opened any of the Ink business cards, or any of the Sapphire cards that now have a higher offer, it is worth your time to either call or message Chase to see if they'll match you to a higher offer.
Southwest Increases Points Requirement for Companion Pass to 135,000 Miles
Southwest has announced that they're increasing the poitns required for Companion Pass to 135,000 miles starting in 2023.
This won't have a huge impact, as card holders will get 10,000 qualifying points towards the Companion Pass in January of each year. We will have more details shortly.
Virgin Atlantic to Join SkyTeam Early 2023
Virgin Atlantic has announced that it will join SkyTeam in early 2023. This is a logical choice for the airline that already has strong ties with Delta, Air France and KLM. Virgin Atlantic is looking to have their membership complete by the end of January, but isn't firm on that date at this time.
This won't have significant impact for most travelers, as the biggest benefit will be reciprocal benefits for status holders. It will expand booking and codeshare options with Virgin Atlantic points, but most SkyTeam members of significant value to U.S. based fliers are already partners.
Currently, the following airlines are part of SkyTeam:
Aerolineas Argentinas
Aeromexico
Air Europa
Air France
China Airlines
China Eastern Airlines
Czech Airlines
Delta Air Lines
Garuda Indonesia
ITA Airways
Kenya Airways
KLM
Korean Air
Middle East Airlines
Saudia
TAROM
Vietnam Airlines
XiamenAir
Upgrade Your 10xTravel Experience with 10xTravel+
Get access to member-only deals, dedicated support from our experts, discounts, random surprises, and more.
Learn more and sign up today by visiting our 10xTravel+ Page.