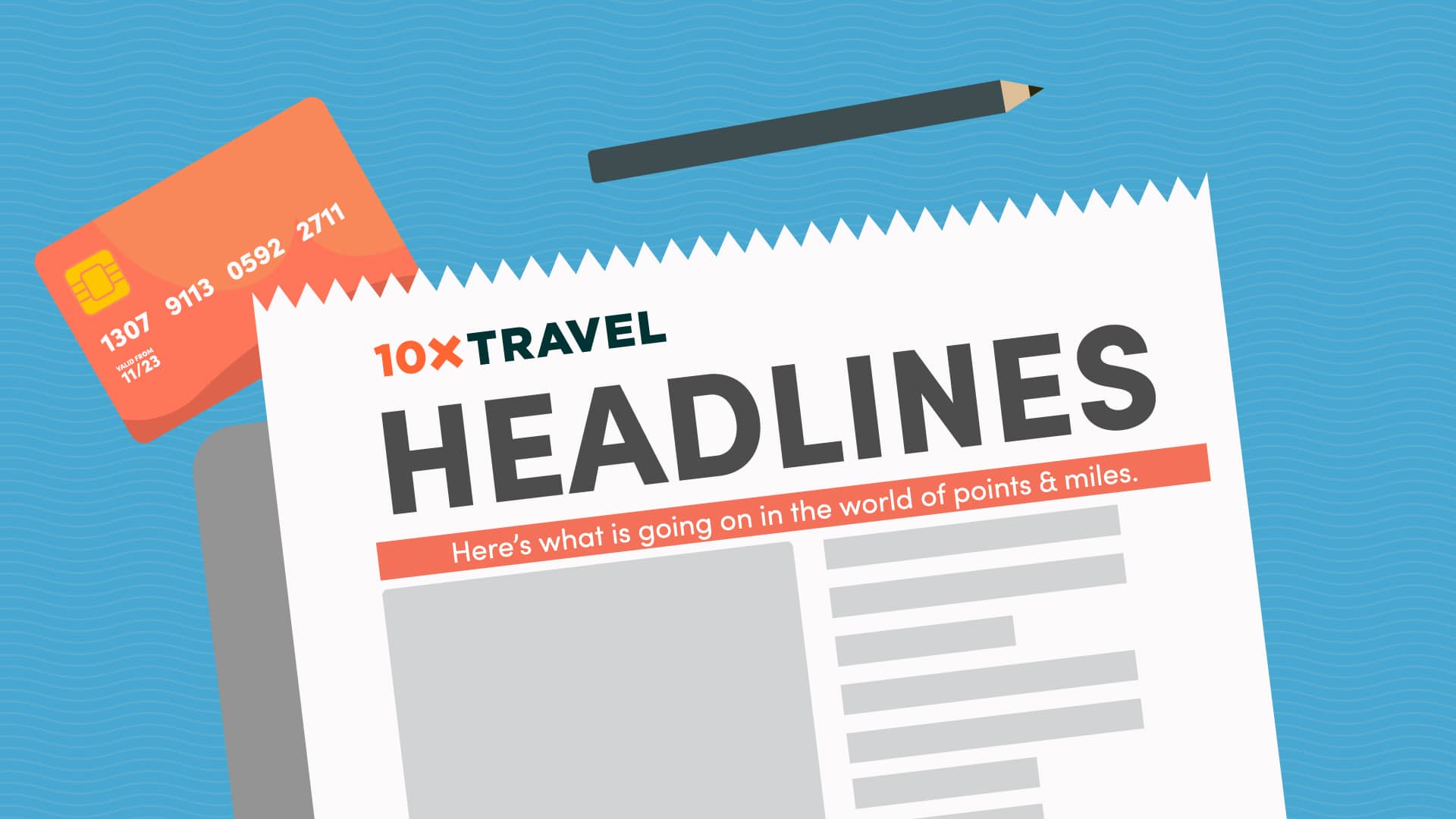 Headlines
Here's what is going on in the world of points & miles.
Please send any requested additions or updates to [email protected]
Chase Sapphire Preferred® Card 90,000 Point In-Branch Offer Available
The rumored offer would be two tiered, 80K for spending $4K in three months and an additional 10K if you spend $6K total within the first six months of card opening (so $2K on top of the $4K first tier spend).
We hope that affiliate links will closely mirror this offer, but as of now we have no word on that. Waiting a week or two to to see if our affiliate links get the offer would be appreciated, it costs you nothing and supports us and allows us to do all that we do free of charge.
Personal referral links cannot be stacked with in branch offers, so if you want to refer someone, waiting a bit is also advised.
No guarantee, but Chase has been more generous with matching offers recently so applying with affiliate or referral links and then asking Chase to match may also work.
Hyatt Announces Category Changes to Hotels Starting March 28th
Hyatt is moving some hotels up and some hotels down in category. These changes will go into effect beginning March 28th, 2023. You can see all of the hotels changing category here. Of importance is some of the all inclusive properties are going up and will require quite a number of more points.
Updates to Priority Pass for Capital One Cardholders
As of Jan. 1, 2023, the Capital One Venture X Rewards Credit Card will no longer provides access to Priority Pass restaurant, shopping and spa services worldwide. This change is pretty bad news for Venture X cardholders as their Priority Pass memberships have been majorly devalued.
Before Chase cardholders start laughing at the Capital One crowd, you should know that the changes to Capital One's Priority Pass policy were announced as a change related to Visa Infinite benefits (which is the same card type as the Chase Sapphire Reserve® card). Although Chase hasn't made any statements yet about whether the Sapphire Reserve's Priority Pass benefits will be affected; however, it's certainly in the realm of possibility.
Upgrade Your 10xTravel Experience with 10xTravel+
Get access to member-only deals, dedicated support from our experts, discounts, random surprises, and more.
Learn more and sign up today by visiting our 10xTravel+ Page.