In This Article
Loading table of contents …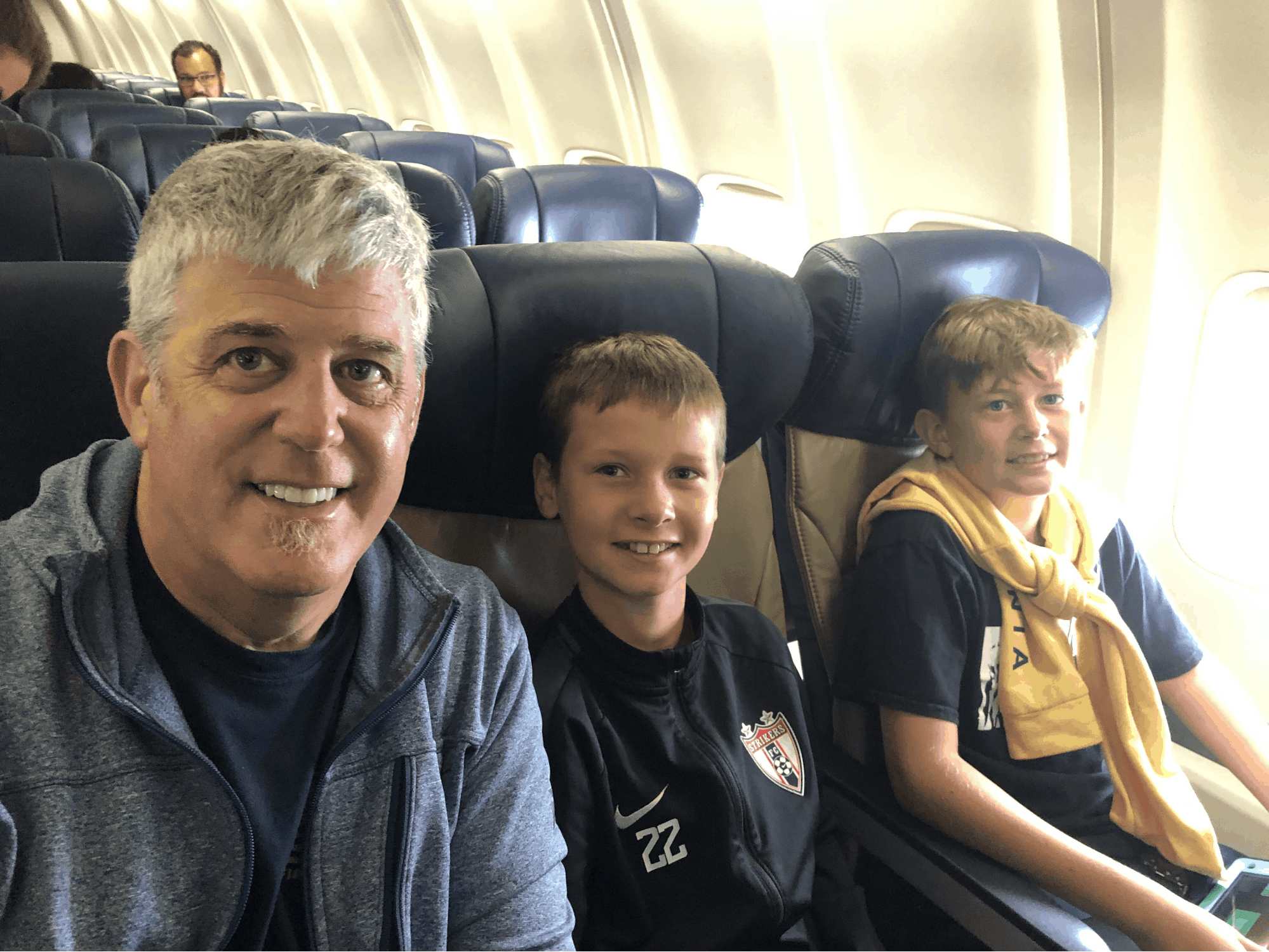 Note: Some of the offers mentioned below may have changed or are no longer be available. The content on this page is accurate as of the posting date; however, some of our partner offers may have expired. You can view current offers here.
Guest post by Paul L
Every parent knows how best to travel with their kids. After many years of adventures on planes, trains and automobiles with my son and, more recently, wandering around Austin with two tween boys, I've realized our ideal way for trips to be fun, (relatively) easy and fulfilling.  It all comes down to three words: Let Them Choose.
My son and I have a newish tradition of a "boys trip" over Memorial Day from our home in Los Angeles. Over the past three years, we have been to Portland, Oregon, Denver, Colorado and Austin, Texas (along with one of his BFFs). We have also started visiting state capitals to learn a bit about the history of each state.
In Austin, we were able to walk into the State Senate and the Court of Appeals – cool social studies activities.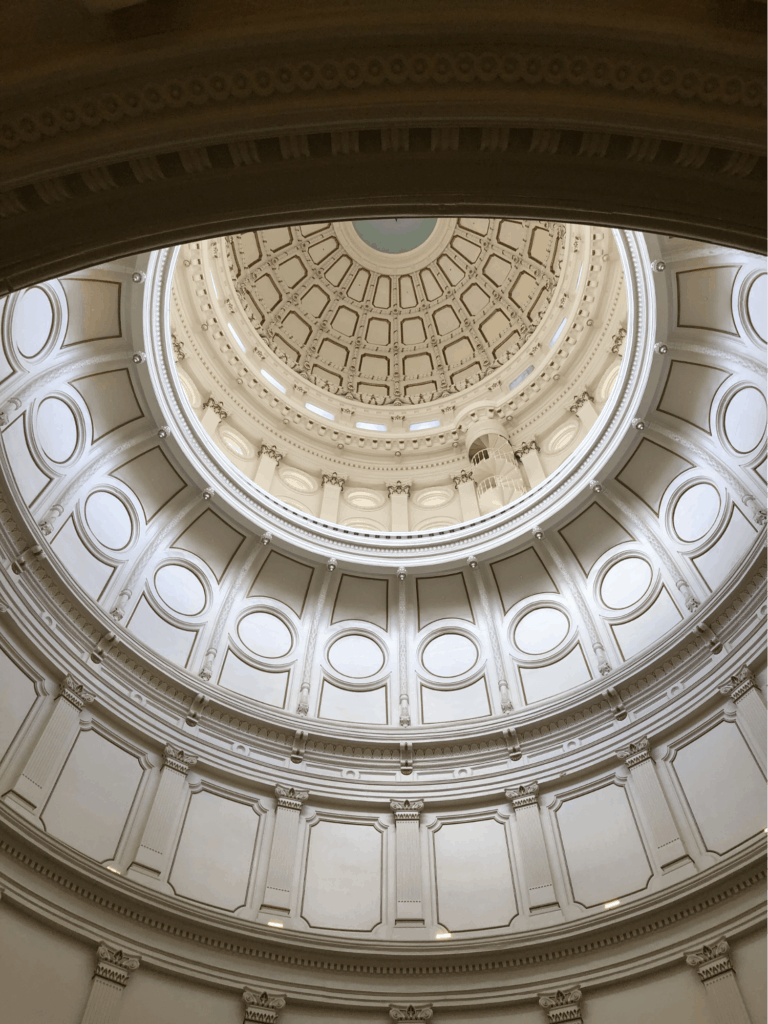 In my experience, most tween kids don't have a lot of choice in the big things in their lives. They must go to school. They must bathe regularly (we hope). They must do homework. They must eat what their parents make (well, not always). And, typically, they go where the family wants to go on vacation.
When I was growing up, we had a rule in our house: "This family is a democracy.  We all vote and then do whatever Dad wanted to do in the first place." That's not how we have chosen to raise our son.
I have recently embraced the "Let Them Choose" kid travel philosophy and it has worked very well on a number of fronts.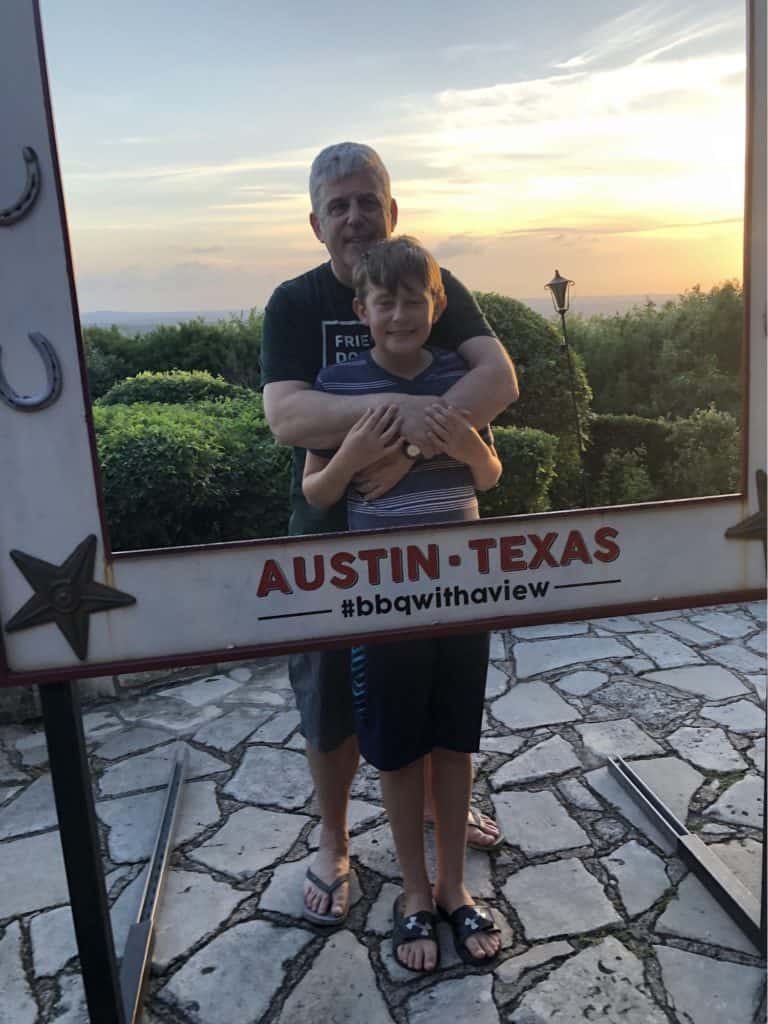 Place
I'm not going to take our 10-year-old anywhere that is blazing hot or freezing cold (made that mistake twice) and I know he won't want to be in museums or classical concerts during the day (yet). So I put together a list of places that could be fun and I share them with him explaining the difference in the options.  "If we go to Bend, we can go zip lining in the mountains.  If we visit Pima, we can walk around the Air & Space Museum…" He mulls them over and selects (from the pre-approved list).  He gets a say in the matter and he relishes it.
Flying. "Dad, do they have CLEAR here?" I am an unabashed fan of CLEAR. It's at over 50 airports, stadiums, and other venues nationwide. This paid service quickly verifies who you are via biometrics and gets you to the head of the TSA lines (either PreCheck or non Pre-Check). At Los Angeles (LAX), Las Vegas (LAS) and Denver (DEN), it has been a game changer. CLEAR typically saves me at least 5 to 10 minutes of waiting. And, better yet, kids under 12 (even non-subscribers) come in with you free.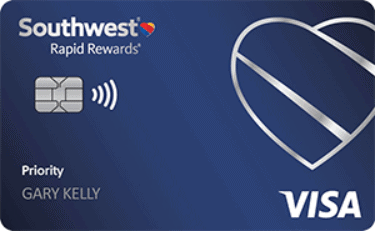 We typically fly Southwest for short flights (below 3 hours) because I am an A-lister and earn many points shuttling back and forth between LAX and the Bay Area. When we board Southwest flights, our son gets to choose any row except for the exit (too young for those seats) and the last one by the bathroom (you know why).
He likes to have the options and the power to choose. There is still some "Dad, is this row okay", but he is empowered and it's fun for him. I can see him making choices in his head and weighing the Pros and Cons. It's a blessing to me to watch him engage and grow.
Activities
I touched on state capital visits earlier. I try to blend in fun with some local history.  "Boys, can you tell me three things about Texas Marshals and why they have been so vital to the history of Texas?" But, the boys were all in for Schlitterbahn, which is according to them, "the world's biggest, baddest and most funnest water park in the world".
Situated in New Braunfels (about 1 hour south of Austin), we were treated to 51 rivers, rides, slides and chutes. They loved every minute of it. Careening around corners, eating funnel cakes with fried chicken (really, not making that up) and being propelled by jets UP a river. "Which ride next?" they would ask. "You boys decide, I'm along for the fun".  They would confer like two attorneys having a sidebar with a Judge and then make their pronouncement with glee. They selected this capstone event the moment we planned the trip and talked about it every time they got together. "We got to choose Schlitterbahn!"
Car
I can't tell you how many times in years past, I have landed at Denver, Salt Lake City or San Jose and been given a basic economy car that just barely worked. Thanks to National Executive Elite (a perk of my Amex Platinum), we can walk directly out to the Executive Emerald Elite Aisle and choose any vehicle.  No stopping at counters, no running of credit cards or sharing driver's license info — all events that make a 10 year old roll his eyes.  All the info is stored securely online and easily changeable.
The vehicles typically include low mileage Toyotas, Fords, Lincolns, Jeeps… Last year, our son was sorely disappointed when we didn't pick the Jeep Wrangler.  (I find National to be very competitive in pricing and have a variety of good vehicles).  On this trip to Austin, I said, "Boys, pick any car."  "Any car?"  "Yep, go for it."
They swarmed the appropriate row and had a ball weighing the options. Dodge Challenger? Ford Fusion? Nissan Maxima? Ford Expedition? In the end, what could be more Texan than a Ford F150? They were jumping up and down being able to choose "their" truck.
Pool
No matter how nice the hotel is for mom and dad, if it doesn't have a pool for Junior, it's not gonna be a fun trip. Whether it is 50 yards long or 5x the size of a bathtub, one or two hours paddling around and diving for keys or coins always makes our son smile.  (And let's be honest, back flipping, jumping, swimming and frolicking in the water before bedtime helps him and us sleep soundly and solidly).  "Dad, when we get back to the hotel can we go to the pool?  "Yes, of course."  Choice = happiness.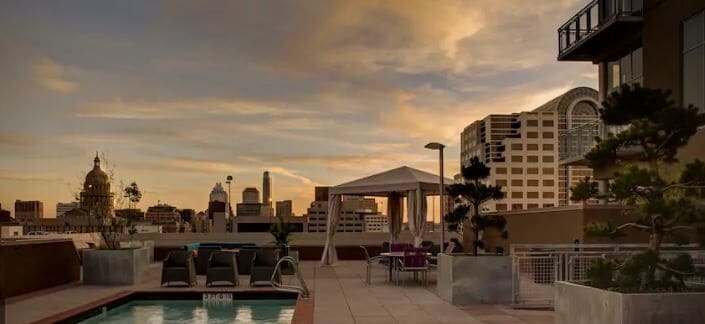 Buffet
My son discovered buffets a few years ago at a hotel in Portland and nothing could make him happier in the morning (other than breakfast in bed). I don't think anyone would call the Austin Hampton Inn breakfast buffet posh. Although, the waffle maker which kicked out waffles in the shape of the state of Texas in 2:30 is a definite winner.
The boys raced back and forth asking if they could have x or y or z. Bacon, sausage, grits, eggs four ways, cold cereal, hot cereal, five types of bread, 4 types of juice… Too many choices boggled their minds. There are of course healthier options, but if the first one is basic Cheerios and the second is Fruit Loops, once in awhile, Fruit Loops it is.
Bed
Who reading this likes to sleep on a pull out sofa? Three of us in a room and no one sharing a bed likely meant one of us sleeping on a sofa bed or a cot.  I had a surprise up my sleeve for this trip.  What's the most unusual bed you've slept in?  Before this trip, for me, it was a larger than King sized custom bed in a luxury penthouse suite at a casino in Vegas with a Jacuzzi tub three feet away.
The boys walked into our hotel room to find the only set of two queen bunk beds in the entire city of Austin.  Yes, four queen beds in bunk bed fashion. I was a bit shocked when I found it on the Hilton website and called in to ask, really, that exists? The boys went bonkers. They also loved the Diamond status that came with my American Express Hilton Aspire card. And, yes, they got to choose where they slept. In fact, since there were just three of us, my son opted to sleep up one night and then down the next two nights.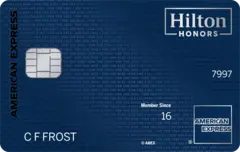 Hilton Honors American Express Aspire Card
Bonus Points
after you spend $4,000 in the first 3 months. All information about The Hilton Honors American Express Aspire Card has been collected independently by 10xTravel. The Hilton Honors American Express Aspire is no longer available through 10xTravel.
Annual Fee: $450 | Terms Apply.
Let Them Choose
Yes, there are limits — both parents and kids must be reasonable. No, you can't have 4 hours of screen time; no, you can't eat three bowls of Fruit Loops; yes, you can pick any of the cars in this aisle.
The joy on their faces by giving them the power to choose the place, the seats, the vehicle, (most of) the activities, what to eat (mostly) and yes, which bed to sleep in, made the trip super special, empowering and fun for them. It will be a visit that we all will rehash for years to come. "Dad, remember those huge bunk beds in Austin?"
So, where to next year?  Gotta start the list for our soon to be 11-year-old son to choose from for next year's adventure.
New to the world of points and miles? The Chase Sapphire Preferred is the best card to start with. With a bonus of 80,000 points after $4,000 spend in the first 3 months and 2x points on dining and travel, this card truly cannot be beat!
Learn More
Editors Note: Opinions expressed here are author's alone, not those of any bank, credit card issuer, hotel, airline, or other entity. This content has not been reviewed, approved or otherwise endorsed by any of the entities included within the post.