Two weeks ago I asked you to send me your best ideas for making a side income.
I got a few hundred responses, and they were entertaining to say the least. I'll investigate a few of them and share the results in a future post.
But for today, let's jump right in to it.
Today, I am going to show you how to make a side income by reselling tickets online.
Before we get in to the nuts and bolts of how to do this, let me take you back to where it all began.
It was the fall of 2007 and I was a young, broke college student looking for ways to earn a little bit of walking-around money.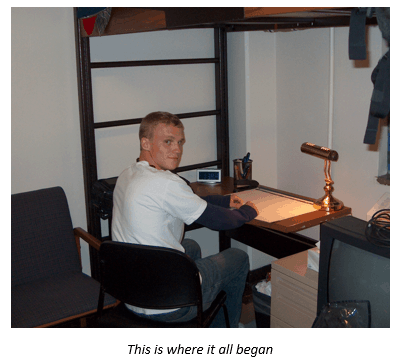 I was sitting in my dorm room browsing through Facebook Marketplace (back when this was a thing) looking to buy a Chemistry textbook when I saw 2 posts that caught my eye.
Selling football ticket, $50

Looking to buy football ticket, willing to pay $150.
Literally side by side, and posted within minutes of each other.
I figured it was a long shot, but I saw an opportunity to make a quick buck.
So I messaged each person, offered to buy the ticket from the first and sell to the second, and set up 2 meetings a block apart from each other.
I grabbed $50 cash, bought the ticket from the first person, then walked one block away and sold it for $150.
A profit of $100 with about 5 minutes of work.
Now I know that $100 doesn't sound like a lot of money to some people, but at the time I felt like I had just made $10,000.
I was hooked. Continue Reading