Well, I'm not sure if we saved the best for last, or if it just took me longer to get this written up, but it's time to end the workweek with a bit of information about Citi Sign-Up Bonus Rules. Once you have learned this information, you are free to start your weekend. Unless you are reading this while at work. Then you should probably stay until the end of your day. Citi Bonus Sign-Up Rules will not help you if you get fired.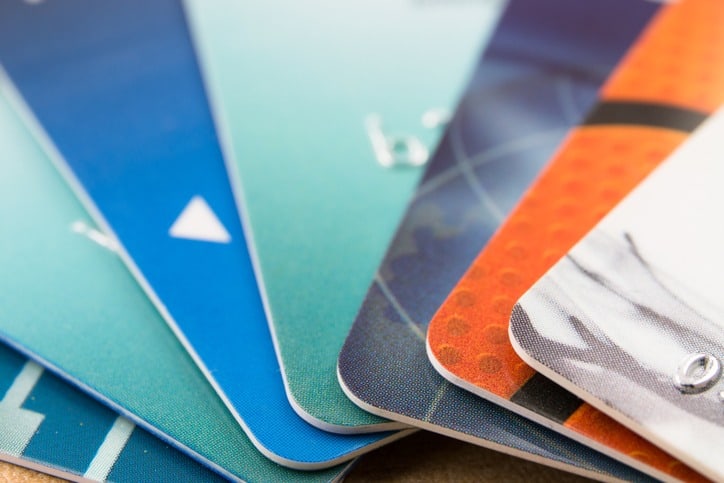 The Happiest (and Saddest) Part of Earning Points
So you've read a few posts, you've done your research, and you've decided to apply for a credit card. It's an exciting time. You may have a vacation spot all picked out. Maybe there's an airline that you really want to fly.
Perhaps you are looking forward to a drink with an umbrella on a faraway island. But stop right there, if you want that shiny pile of points that are listed as a sign-up bonus, you had better know the rules.
Otherwise, that happy feeling can turn into a denial of your application. That's what we want to avoid.
Card Families
One of the first things you need to understand when it comes to Citi cards, is that most of their cards belong to families. No, I'm not talking about Grandma and Grandpa and Aunt and Uncle cards, but it's a similar concept.
Citi separates all of their cards into families, depending on what airlines, hotels, etc. they are affiliated with, and what type of rewards they earn. Business cards are in separate families, even if they earn the same type of points as the personal version.
How do I know what family a card is in and why do I care?
Well, Citi actually makes this fairly easy. If you go to Citi.com, click on Credit Cards in the top menu, and then choose View All Credit Cards. The cards are displayed in their family groups.
You can quickly check where a card belongs. Even though this is most often obvious, this help with cards like the CitiBusiness AAdvantage Platinum Select card, which earns American Airlines AAdvantage miles, but is not included in the same family as the personal version of the card
As for why you need to pay attention to card families, we will talk about that below.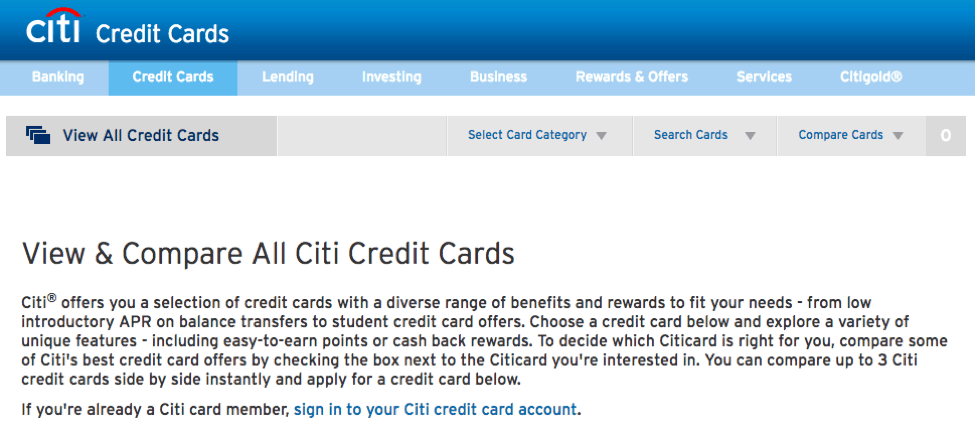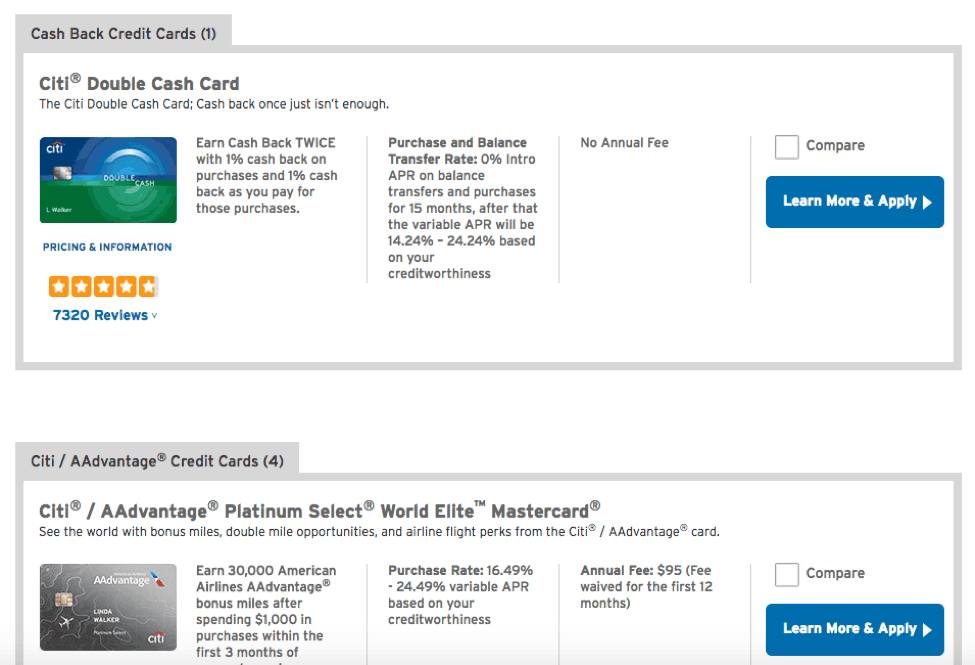 Personal vs Business
Citi, like most issuers, has business versions of many of their cards. This is great for business owners because it means you can keep your business finances separate, and it also means that you can earn another sign-up bonus.
You do need to have a legitimate business to apply for a business card, but that can be as simple as the room you rent out on Airbnb, which you operate as a sole proprietor.
If you do run a business, you should definitely be taking advantage of the business credit card offerings that earn rewards. Not only does it increase your available offers, but business credit cards will not appear on your personal credit report.
Numbers, Numbers, Numbers
We've already discussed the Chase 5/24 rule and the rules put in place by American Express. Not to be outdone, Citi has a few rules of their own. You will find each of these listed here with a short description.
What you need to remember is that all of these rules apply at the same time when it comes to getting an approved application and earning that sign-up bonus.
One Bonus Per Card Family Per 24 Months
This is probably the most important rule you need to know when it comes to Citi bonuses. Almost all Citi credit card applications will have language indicating that you will not earn the bonus if you have opened or closed any card from that family of cards within the past 24 months.
See, I told you that you needed to know about families! Here is the language for an American Airlines card, taken directly from the Citi site. These details can be found in the Additional Information link on the card details page. Note that they specifically exclude the business card as part of this family.
It's important to remember that the 24 month clock starts as soon as you open a card, and is reset back to 24 months every time you close, open, or product change a card from that family.

This is one of the easiest ways to miss out on a Citi bonus, because they will approve you for the card, which resets your clock, but will not give you the bonus points. It's very important to pay attention to your 24 month clock for each family. The clock only takes away your ability to earn bonus points, not be approved for a new card.
One Personal Card Within 8 Days
Citi will not approve you for more than one personal card within an 8 day period.
Two Personal Cards Within 60 Days
Citi will not approve you for more than 2 credit cards within a 60 day period. This includes both personal and business cards. Although the official rule is 60 days, we recommend using a 65 day timeframe just to be sure.
One Business Card Within 90 Days
Citi will not approve you for more than one business card within a 90 day period. Although the official rule is 90 days we recommend using a 95 day timeframe just to be sure.
If you break any of the 1/8, 2/60, or 1/90 rules, you will not have to worry about whether you will get the bonus or not. You will not be approved for the card.
Six Inquires in Six Months
This is less of a rule and more of a guideline. Citi sometimes will not approve you for a new credit card if you have more than 6 new inquiries on your credit report in the past 6 months.
Some people have been approved for Citi cards even though they have more than 6 inquires showing in the last 6 months, but this is still something to keep in mind.
Remember this is inquires, not approval.
Matching Increased Offers
Nothing can ruin your day like seeing an increased sign-up bonus for a card you just got the week before. If you have opened a card within the last 30 days before a sign-up bonus increases, you can request that Citi will match the increased offer.
When you submit a Citi credit card application, may the odds be ever in your favor.
Adventure Awaits!
Jeff
---
Disclosure: 10xTravel has partnered with CardRatings for our coverage of credit card products. 10xTravel and CardRatings may receive a commission from card issuers.
Opinions, reviews, analyses & recommendations are the author's alone, and have not been reviewed, endorsed or approved by any of these entities. You can read our advertiser disclosure here.