Note: Some of the offers mentioned below may have changed or are no longer be available. You can view current offers here.
Although the cash prices for flights are getting cheaper, some cruises are getting more expensive. This has led many people to consider whether miles and points could be better spent on cruises versus flights, or whether credit cards offered through cruise lines are attractive alternatives to airline or bank points cards.
If you want to use your points and miles for cruises, you have a few options, but some are better than others. Read on to find out more!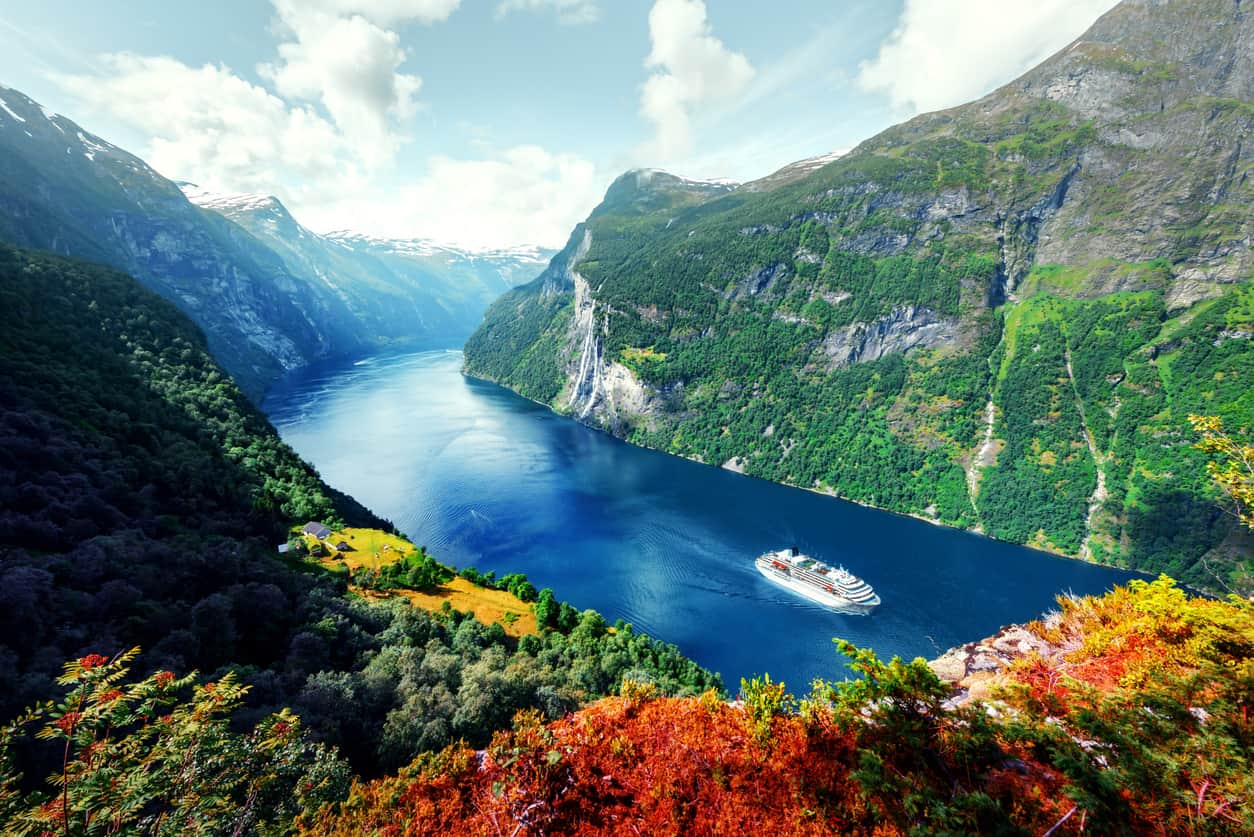 Capital One Miles and Barclaycard Arrival Miles
In many cases, the best way to pay for a cruise with points is going to be using a Capital One Miles Card (like the Venture or Spark) or the Barclaycard Arrival Plus Card. With these cards, you would pay for your cruise up front with your credit card, just like any other purchase. After the purchase posts to your account, you can then use your Capital One Miles or Barclaycard Arrival Miles to "erase" the purchase on your statement.
Better yet, if you don't have one of these cards, you'll be eligible for the sign-up bonus! After meeting the minimum spending requirement, you'll earn the welcome bonus and you can even use your cruise purchase to meet the minimum spending requirement!
Credit Card Travel Portals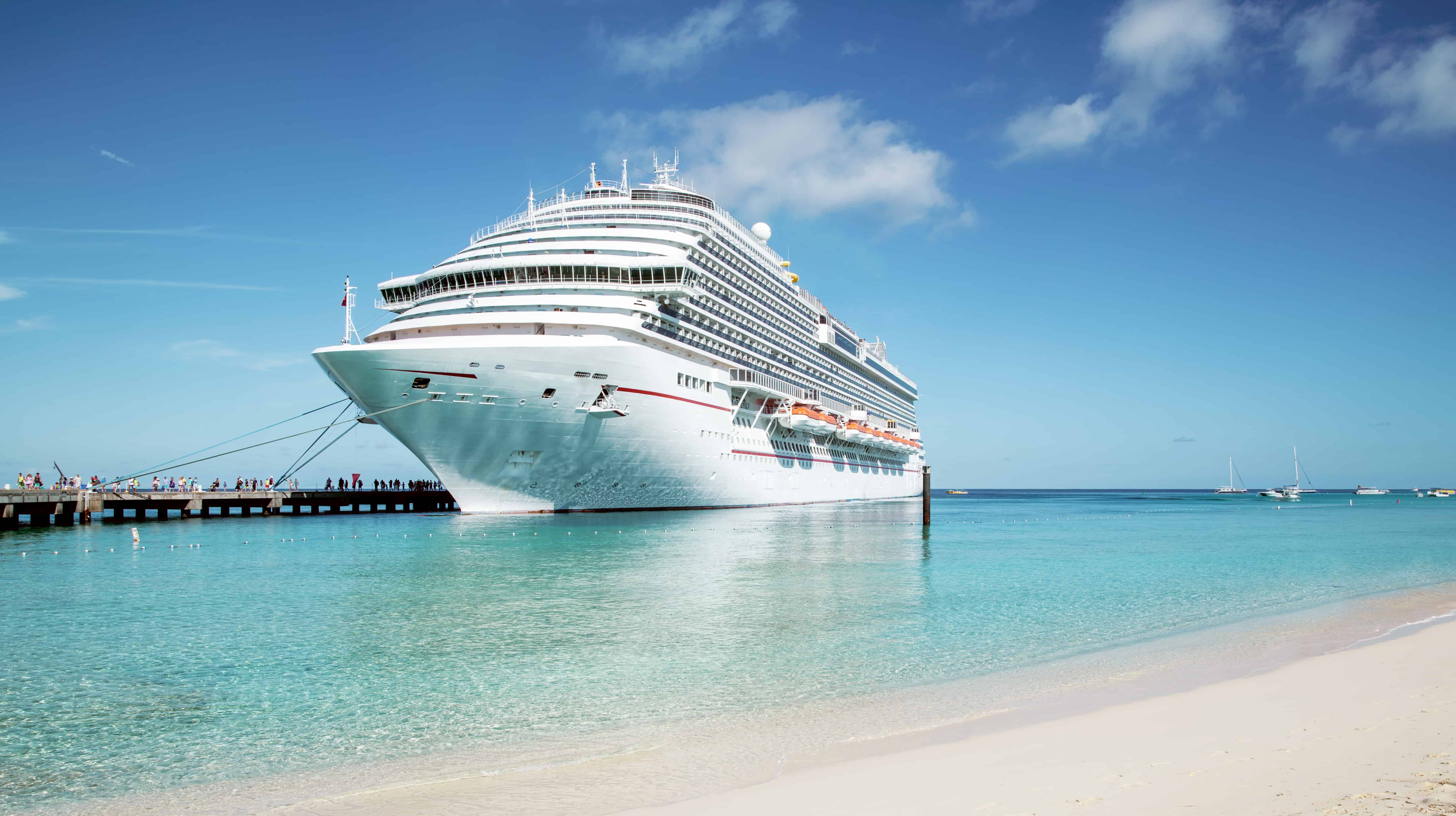 All major banks with transferable points currencies allow redemption of their points towards cruises, either online through their portals or by calling a cruise specialist. On the surface, the value proposition is simple: your points are applied towards the cruise fare at a fixed value per point. This will vary depending upon the points currency you are using, usually ranging from 1 cent per point to 1.5 cents per point. Specifically, you'll get 1.5 cents per point in value in the Chase travel portal if you have the Chase Sapphire Reserve.
However, it's not quite as simple as logging on to your bank's site and clicking "buy now." Don't just consider the fixed value of each point when applied towards a cruise, but the price of the cruise. The exact same cruise product can be priced very differently depending upon where you buy it.
For example, American Express sells cruises via American Express Travel, and they receive significant discounts with some cruise lines. Chase sells cruises via Expedia and receives discounts on others. If you have multiple points currencies make sure you comparison shop between the different credit card travel portals and with the cruise line itself to ensure that you are getting a good deal.
Also, pay attention to how flexible the booking is. When you book direct, cruise lines may offer flexibility in changes and cancellations that are not available when booking through a bank's travel portal.
Overall, the best deals here are with Chase when using the Chase Sapphire Reserve. Their partner Expedia offers fair (though not great) pricing on cruises, and the value of 1.5 cents per point is really hard to beat with any other program. Even the 1.25 cents per point offered by the Chase Sapphire Preferred isn't bad by comparison.
American Express can be competitive if you have a card such as the Business Platinum that allows redemption of Membership Rewards points at 1 cent per point and Amex Travel has a deeply discounted cruise not available through other agencies.
Book Cheap Cruises and Redeem Cash Back
This might not seem like a better option, but it can offer you a lot more flexibility. If cruising is a priority for you, consider booking cheap cruises – either at the last minute, repositioning cruises, or cruises that are simply on sale – and get yourself a solid cash back card like the Citi Double Cash Card. 
Earning 2% cash back on every purchase is a good return and gives you unlimited flexibility. You can redeem for a cruise this year, flights next year, a wedding the year after that, or anything else you can possibly imagine wanting!
Cruise Line Credit Cards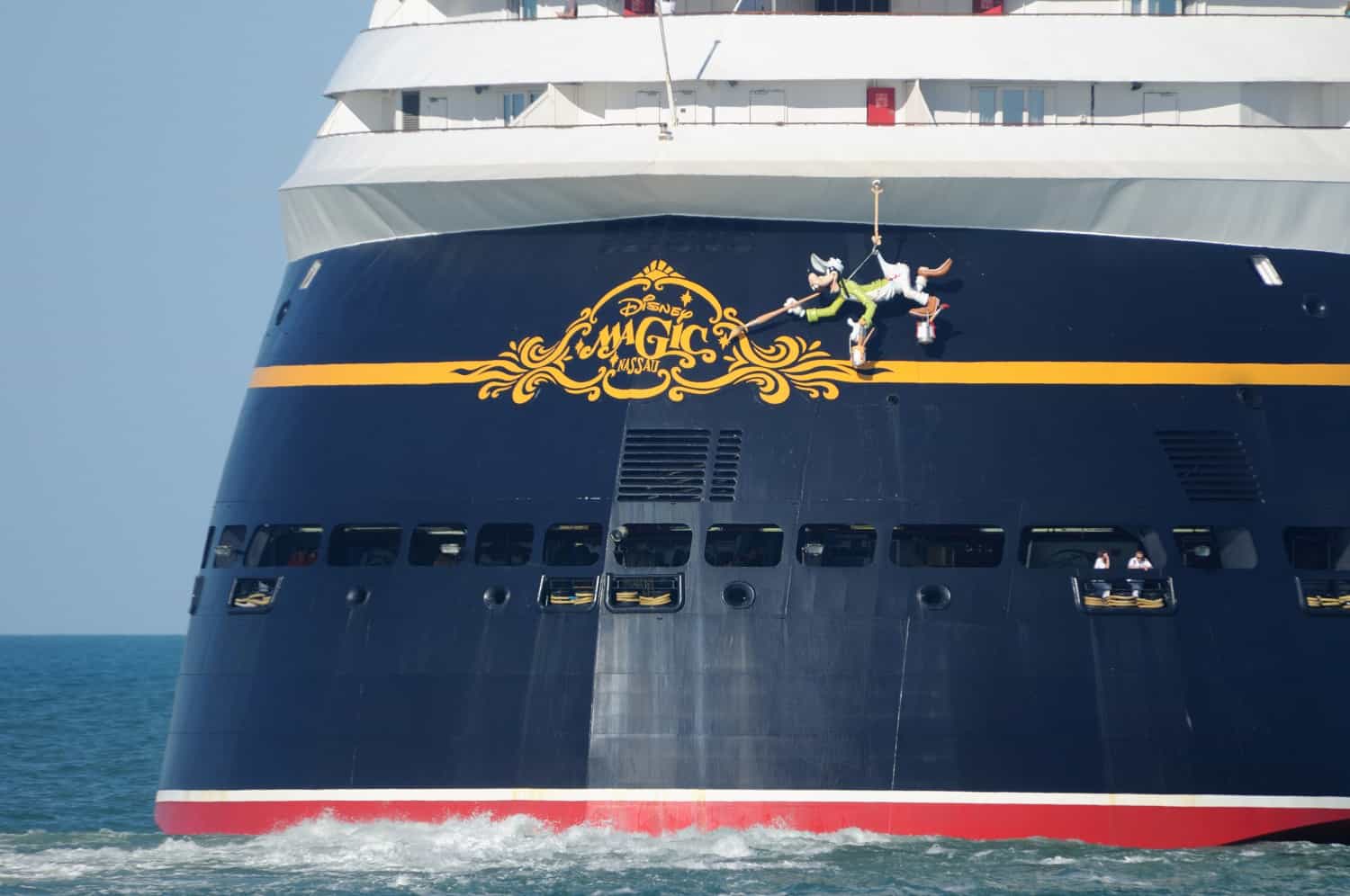 Most cruise line credit cards come with relatively low signup bonuses of only $50-$100 in value. Apart from offering lower sign-up bonuses, you're generally unable to attain a higher status in the cruise line's loyalty program through credit card usage. However, unlike most airline credit cards, the majority of cruise line credit cards don't have an annual fee.
Most cruise line cards offer 2X points per dollar spent with the cruise line and 1X point on other purchases. Generally, one point equals one cent, and often the rewards are only valid with the cruise line. Watch out: you can't always spend your points towards cruise fares. In some cases, your points are only good towards shipboard credits. Accordingly, read the fine print if you are considering a cruise line credit card.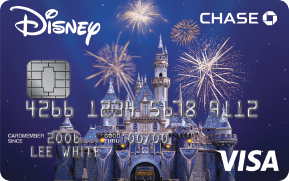 The outlier is the Disney Premier credit card. This card, issued by Chase, carries a $49 annual fee, offers a $250 statement credit upon sign-up with a $500 minimum spend requirement. The card is subject to 5/24 but allows redeeming points toward airfare (purchased from any airline) or for Disney Dollars, which can be spent on Disney products, including cruises. Most importantly, the card offers category bonuses: you can get 2% back on purchases from grocery stores, gas stations, restaurants and Disney locations (such as stores and theme parks).
There is also a no annual fee version of the card which doesn't permit redemptions for airfare and comes with only a $100 statement credit. There are no category bonuses with this card.
Neither of the Disney cards are great products, but they're miles better than other cruise credit cards. Even if you're interested in Disney cruises, you'll want to read the rest of this article to make sure there aren't other cards out there that are a better deal for you.
Redeem Marriott Bonvoy Points
 Marriott allows you to redeem Bonvoy points towards a cruise at a rate of around 0.4 cents per point. You can do a series of tiered redemptions good towards a fixed cruise discount, up to and including the full cost of the cruise (meaning you can pay with both points and cash, or points only). Frankly, this isn't a very good deal, but it could make sense for some people in limited situations.
Redeem United Mileage Plus Miles
 United allows you to redeem your MileagePlus miles towards cruises. However, the purchase experience is highly frustrating. The advertised pricing in points isn't what you actually have to pay, and there isn't the option to pay with a combination of points and cash. By the time fees, taxes and extra charges are added on at the end, the prices are around 25% more than initially advertised.
There is also no good way to comparison shop. Pricing is shown only in points, so it's hard to know exactly how much you're getting per point. Spot checking a few sailings versus other sites, valuation of Mileage Plus points spent this way ranged from 0.6 to 1.2 cents per point. At the high end, this isn't the worst way you can spend your points, but at the low end, it's a terrible value compared to flights.
Final Thoughts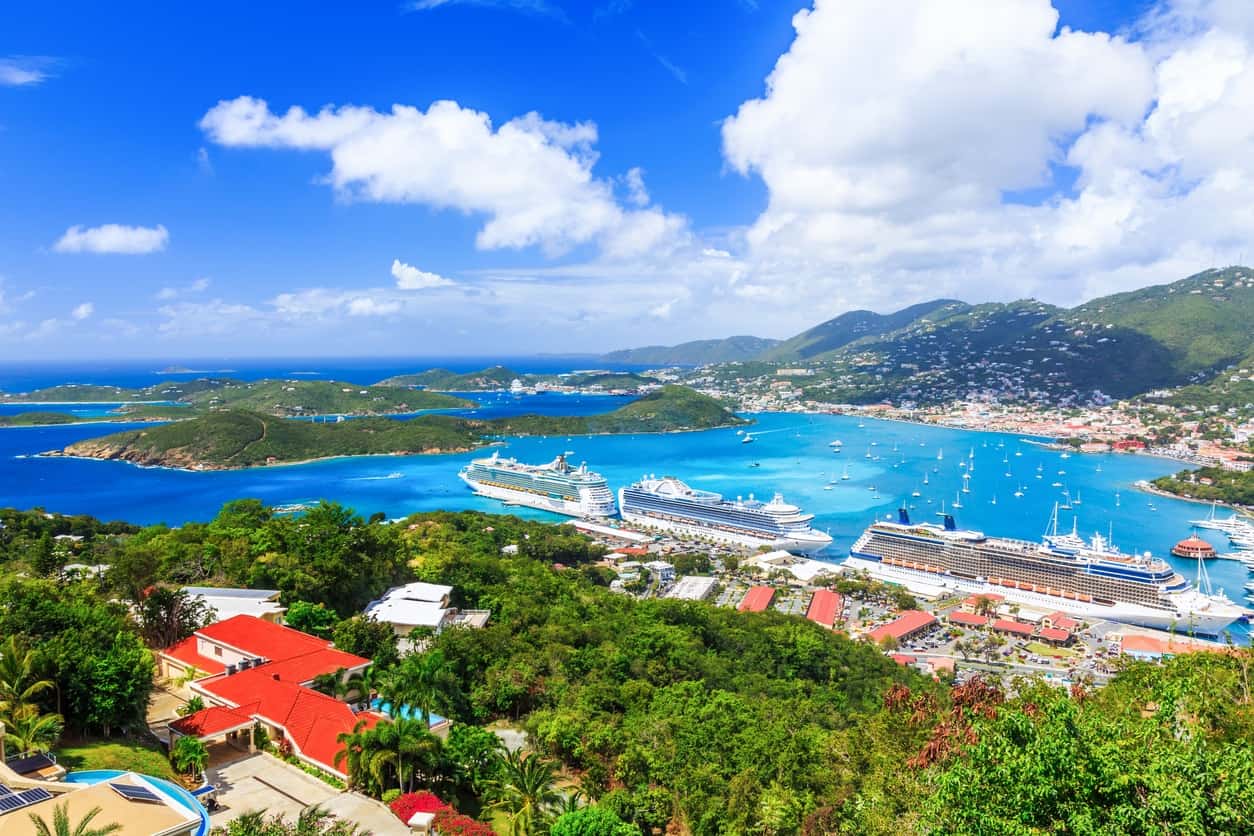 It's tough to get outsize value when redeeming points for cruises. The best deals come from using transferable points, but these points can frequently deliver better value (on a cents per point basis) when transferred to airline programs. While cruise redemptions do provide another option, it's not usually the best one. If you're really set on redeeming your credit card rewards for cruises, your best bet may be to simply stick with a 2% cash back credit card.
---
10xTravel is part of an affiliate sales network and receives compensation for sending traffic to partner sites, such as CreditCards.com. This compensation may impact how and where links appear on this site. This site does not include all financial companies or all available financial offers.
Editors Note: Opinions expressed here are author's alone, not those of any bank, credit card issuer, hotel, airline, or other entity. This content has not been reviewed, approved or otherwise endorsed by any of the entities included within the post.