In This Article
Loading table of contents …
It's going to look a bit different to go cruising in 2021 and beyond. Here's what you need to know to plan your next cruise.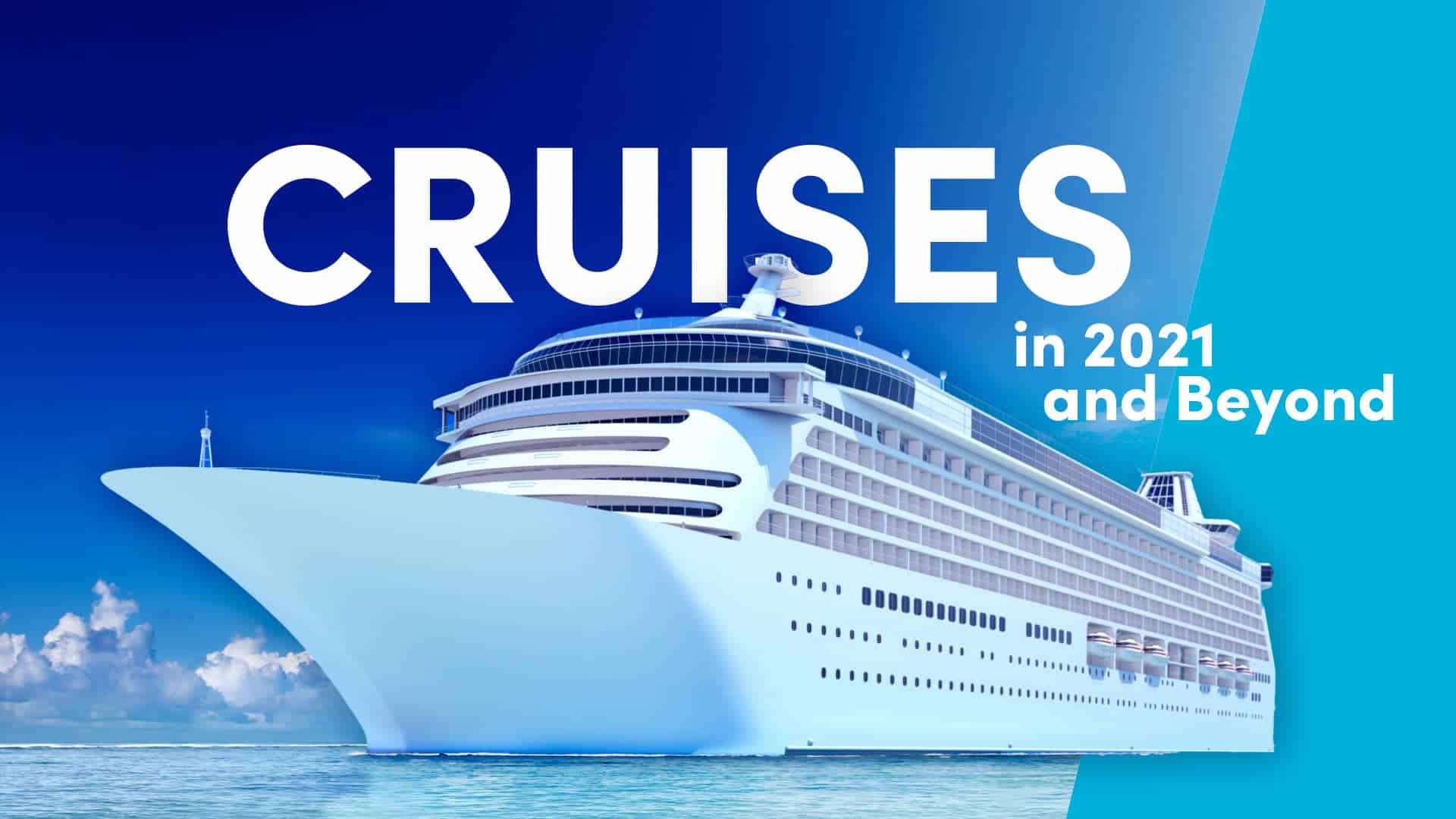 It has been quite a while since we've taken to the seas, and if you've felt landlocked this past year, you certainly aren't alone. Cruises were one of the first things to go when COVID-19 made its grand entrance, and as it's been over a year since the first No Sail Order came out from the CDC, things are still a bit iffy when it comes to cruising in 2021 and beyond.
However, there are reasons to look toward a brighter horizon with hope. The No Sail Order has shifted to a Conditional Sailing Order, which means that there now exists a framework for conditional voyages, trial voyages and restricted passenger voyages moving forward. While the actual details of these restrictions remain pretty nebulous, it is a step in the right direction.
In this article, we will let you in on all that we know about cruising in the future, including voyages most likely to embark first, tentative dates, and new restrictions for both cruise lines and passengers. Then, we'll talk a bit about how the modern cruising industry will look, and introduce you to cruising in 2021 and beyond.
When are Major Cruise Lines Resuming Operations from the U.S.?
The first thing to point out is that all dates discussed in this article apply to cruises in US waters, and many are tentative and subject to change. For updates on return dates for the major cruise lines, it's best practice to check Cruzely and Cruise Hive, as they'll be updating dates as they change. But for now, here's what we know:
Carnival: resumed sailing out of Galveston on July 3rd, 2021
Royal Caribbean: resumed sailing out of Miami on July 2nd, 2021
Celebrity: resumed US cruises on June 26, 2021
Norwegian: resumes sailing out of Seattle on August 7, 2021, and out of Miami on August 15, 2021
MSC: resumes sailing out of Miami on August 2, 2021
Princess: resumes Alaska cruises on July 25, 2021, and sails from California and Florida starting September 25, 2021
The good news is that many major cruise lines have resumed cruising already. Those that have not yet resumed plan to resume no later than September. The dates are dependent on the specific ports of call, but it is encouraging to see that some routes are already coming back!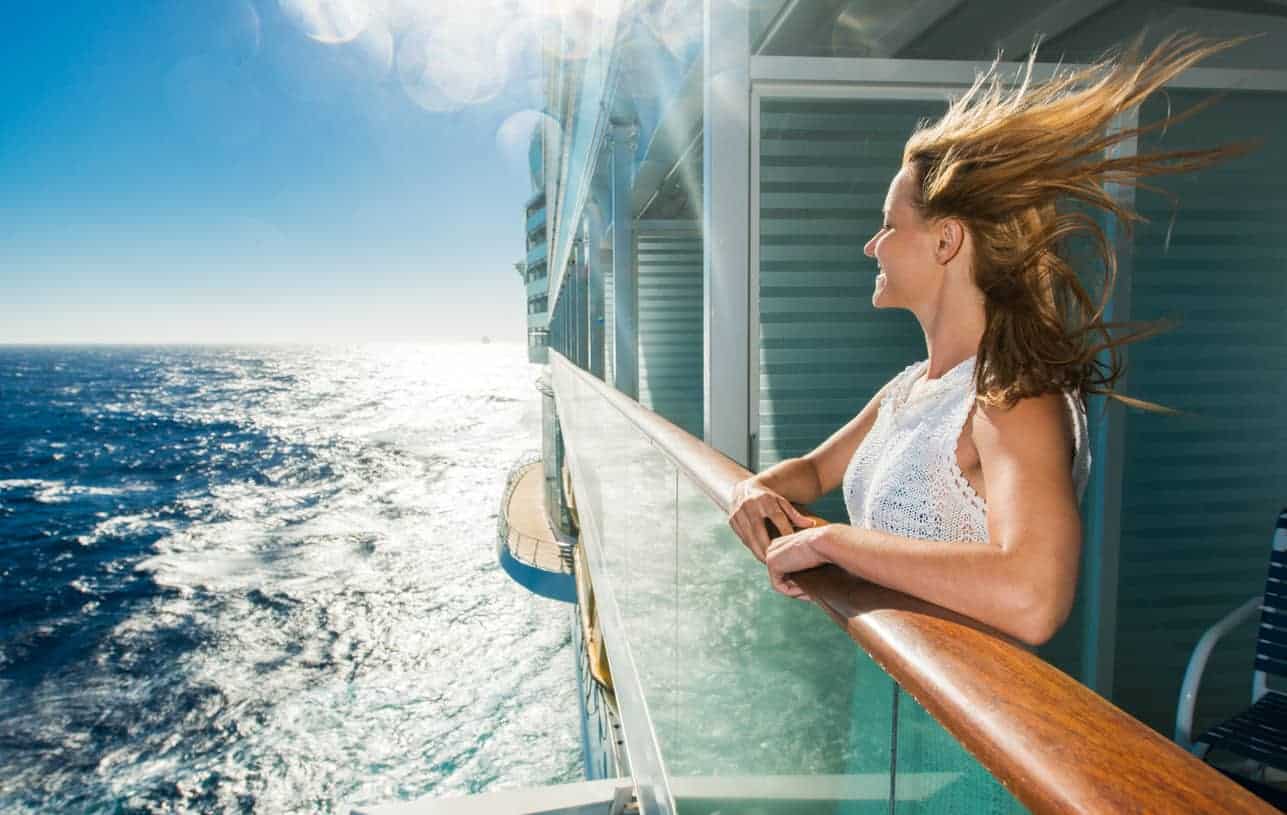 What Actions Are Required for Cruises to Resume in 2021
The CDC has created a framework for cruise lines to follow in order to get back to cruising. This doesn't give cruise lines an automatic go-ahead to start planning journeys, but it does give them instructions on how to get there. As we can see, some cruise lines have already completed the process, but what exactly does this process look like?
To resume sailing in US waters, cruise lines must:
Follow and implement testing and safety protocols to protect crew members onboard ships in US waters
Complete trial voyages with volunteer passengers to test the health and safety protocols
Apply for a certification through the CDC which allows ships to be certified fit for sailing
Resume paid-passenger voyages with CDC protocols in place
All cruise lines are required to submit a response plan that details the status of their ships with respect to COVID-19 outbreaks and testing. Crew members are required to be tested weekly, and crew members embarking from land must be tested and quarantined.
Trial voyages are an interesting and important step. They give the crew a chance to work through policy changes and allow the CDC to monitor the status of the ship. Depending on the voyage, the cruise line must design a simulated trip such that the volunteer passengers can experience a cruise that is as close as possible to what the voyage may be, including simulations of unlikely emergencies. This could also include simulations of transferring sick passengers and passenger quarantine protocols.
After implementing safety protocols and completing the appropriate number of simulated voyages, a cruise line may apply to the CDC for certification. In addition to typical safety procedures, it must be certified upon inspection that the cruise line has indeed implemented COVID-specific protocols and has proper medical equipment on board to mitigate an outbreak. This is not a fast process; the CDC has asked that cruise lines submit their application at least 60 days before the date of the voyage. Even if cruise lines have completed steps 1 and 2, it is likely that many are still awaiting certification from the CDC.
Upon certification, the cruise line will be able to take paid passengers along on the certified voyage if they agree to comply with CDC guidelines moving forward. These include the screening of all passengers and crew, remodeling of dining and entertainment venues to comply with social distancing recommendations and publishing CDC travel advisories on all of the marketing materials and announcements pertaining to the voyage.
Clearly, some voyages have already made it to step four, but it is a long process that is subject to change in tandem with the status of the pandemic.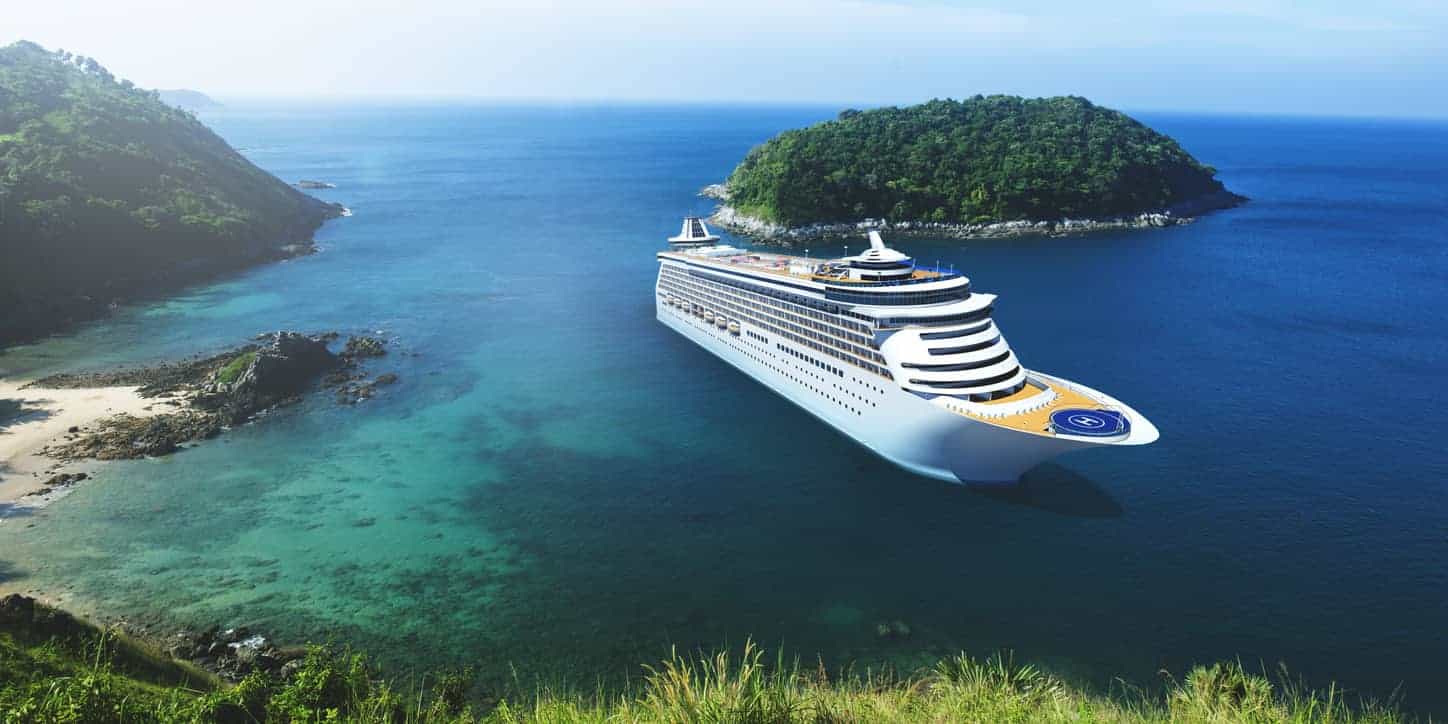 Do I Need to Be Vaccinated to Take a Cruise in 2021?
Short answer: probably.
Slightly longer answer: it depends on the specific voyage as well as the status of the pandemic.
If you are booked into one of the first cruises to embark since the No Sail Order, expect to be met with a vaccination requirement in order to board. However, this won't always be the case. Here's what we know:
Carnival: For vaccinated cruises, guests must be fully vaccinated, i.e. have received their final dose 14 days in advance of embarkation. Vaccination exemptions must be pre-approved. Unvaccinated passengers leaving from Florida ports starting July 31st, 2021 must show proof of travel insurance and adhere to special protocols.
Royal Caribbean: While crew members must be vaccinated, passengers are not required to be vaccinated unless they are traveling to Alaska. For those voyages, passengers 12 and older must be fully vaccinated.
Celebrity: All passengers 16 or older must be fully vaccinated, 12 and older from August 1. Unvaccinated children will need to take a rapid COVID-19 test at the cruise terminal.
Norwegian: All passengers are required to be fully vaccinated on voyages through at least October 31, 2021.
MSC: While all crew members will be vaccinated, there is no vaccine requirement for passengers. Unvaccinated passengers may be subject to additional screening and testing, however.
Princess: All passengers must have received their final dose at least 7 days prior to boarding a Summer Seacations cruise and at least 14 days prior to boarding an Alaskan voyage.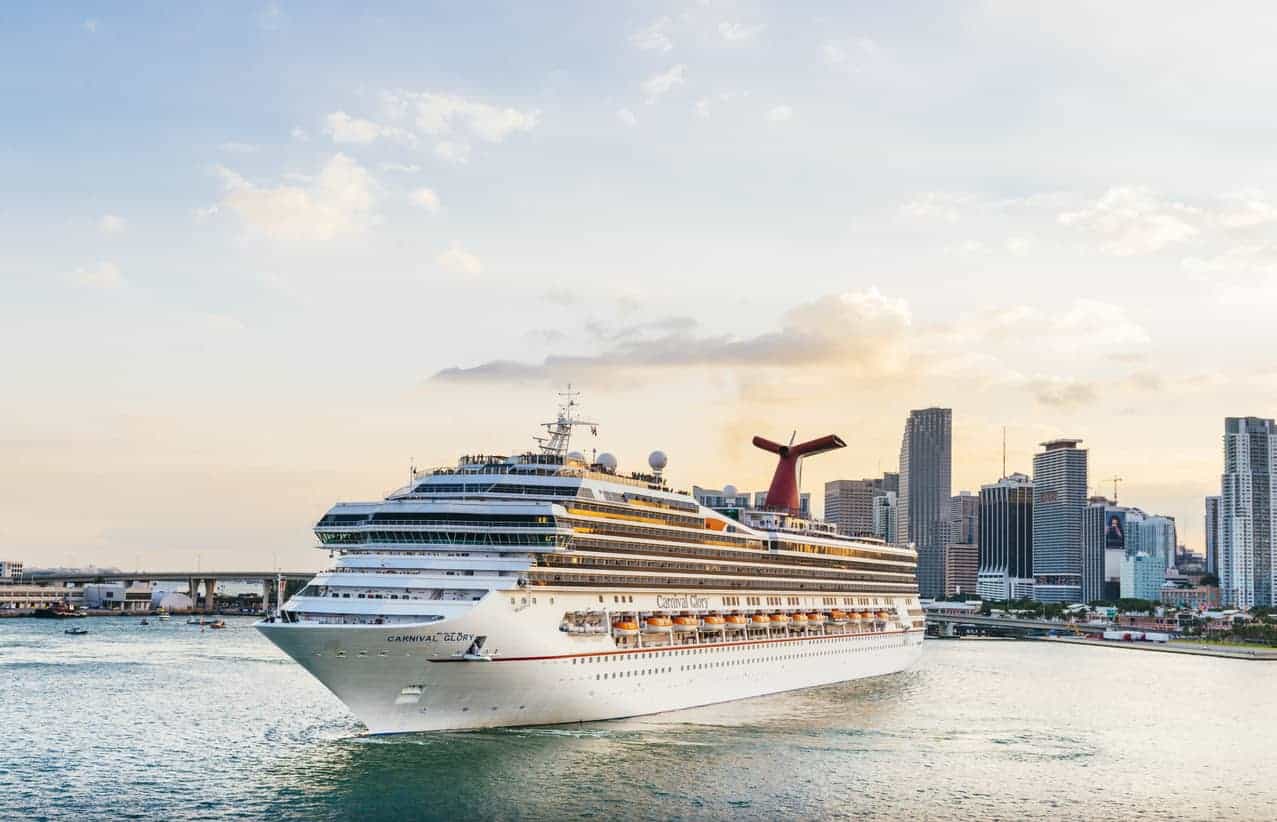 Do I Need to Take a COVID Test Before Taking a Cruise?
Since most cruise lines require that passengers are fully vaccinated, COVID tests may not be required before boarding. However, these rules are specific to each cruise line. Here's the current status:
Carnival: Vaccinated passengers do not need to be tested unless deemed necessary as a precaution.
Royal Caribbean: For the most part, vaccinated passengers embarking from the US do not need a COVID test. Tests are required for unvaccinated guests older than 2 years of age; a rapid test upon check-in is required as well as a mid-cruise test if the voyage is longer than 5 nights. These tests are neither free nor cheap. Guests 16 or older (12 or older from August 1st) will also need proof of a PCR test taken no more than 3 days before sailing, arranged privately.
Celebrity: Celebrity's requirements are similar to Royal Caribbean's, in that unvaccinated guests will be subject to additional testing and fees while vaccinated guests will not need a test. Unvaccinated guests will also be subject to additional restrictions including mask mandates and specified seating arrangements.
Norwegian: All guests are subject to a complementary and mandatory antigen test prior to boarding.
MSC: Vaccinated passengers do not need a test, but all passengers will undergo a temperature screening and fill out a health questionnaire. Unvaccinated travelers will need a privately arranged antigen or molecular test within 48 hours of departure. Alternatively, passengers who have had and recovered from COVID-19 within the last 6 months will not need a test.
Princess: Testing will be required and provided by the cruise line prior to embarkation and, if necessary, throughout the journey.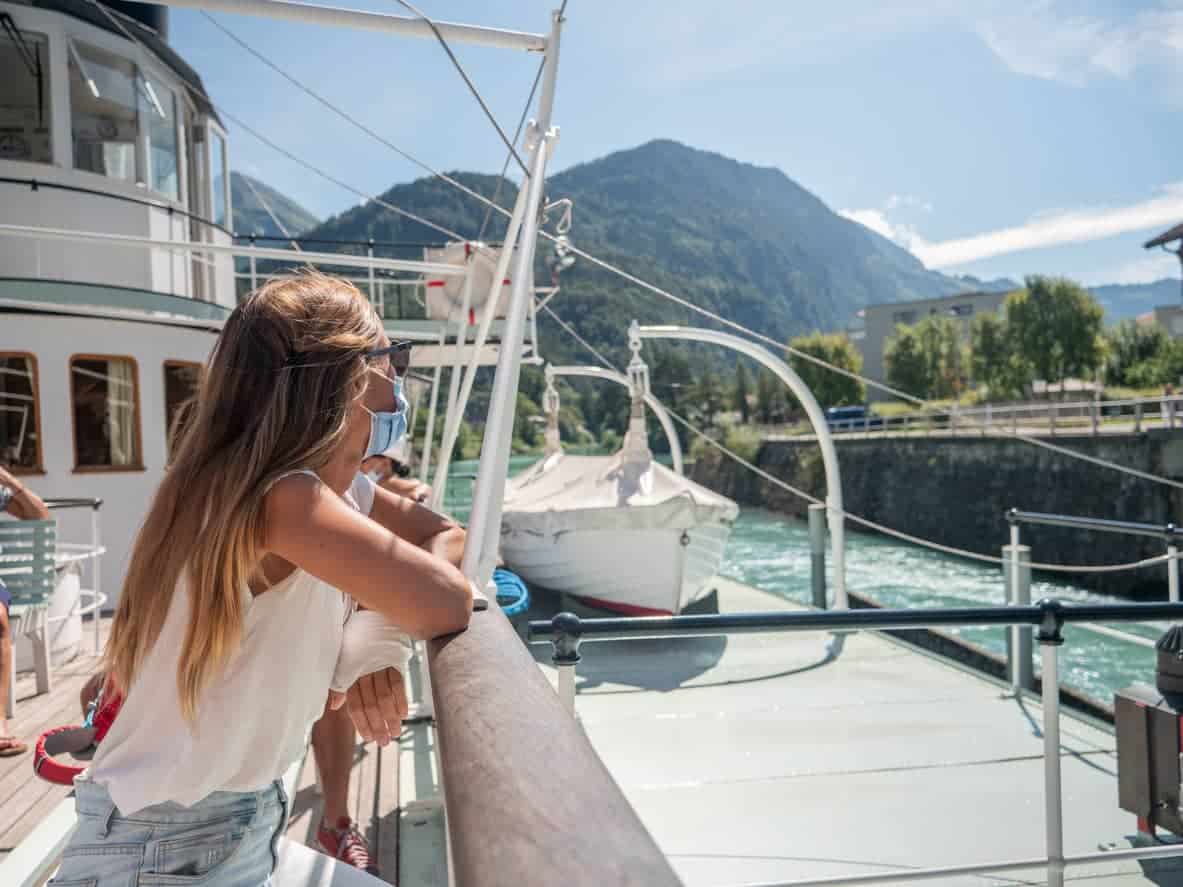 Will Cruise Passengers in 2021 Have to Take a COVID Test Before Returning to the U.S.
This one is a bit fuzzy, but it looks like much of the testing requirements will (again) be dependent on vaccination status and US re-entry regulations. Changes are based on the status of the pandemic, but if testing of passengers is required, tests will be offered onboard for a fee.
Debarkation tests are usually only required for voyages longer than 4 or 5 nights, and if the cruise line requires a mid-cruise test of unvaccinated travelers (i.e. Royal Caribbean) then this counts as the debark test. Again, note that this test is not free.
Vaccinated travelers, however, may avoid the fees for any necessary debarkation tests. For example, Celebrity Cruises offers free debarkation tests to vaccinated travelers if such a test is required. However, Celebrity doesn't provide any additional information in advance because the rules may change so rapidly that there isn't any point in alerting passengers before they board the ship.
In short, you may need a debarkation test (especially if you are unvaccinated) but you will likely not know either way until you are onboard.
How Destination Countries Will Handle Cruises in 2021
Each destination has its own set of regulations that govern what visitors can and cannot do, and these are, as we're well aware by now, subject to change at the discretion of the local authorities. All cruise lines are subject to local sanctions and are only authorized to offer approved tours and sightseeing options. Unvaccinated travelers are generally not permitted to go sightseeing independently, but they can book curated excursions through the cruise line. The only exception is for private ports of call, where all guests will be permitted to explore as they choose.
In addition, passengers will be required to adhere to all local regulations including those that apply to face masks and social distancing. Even if masks are not required onboard, note that they may be required ashore. Failure to comply with local regulations could have serious consequences, including disembarkation at one's own expense. All in all, it's best to pay attention to the crew's instructions to ensure a safe, enjoyable excursion.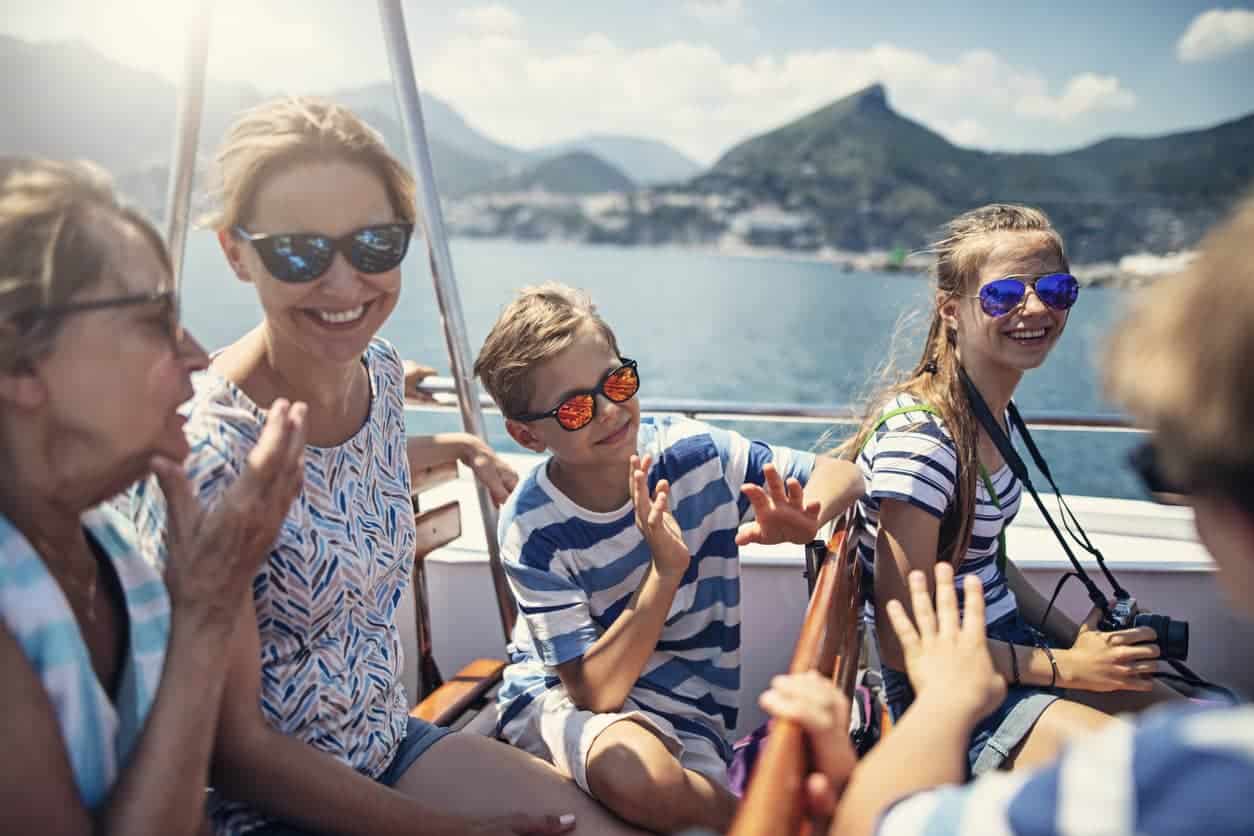 What Will The Cruise Industry Look Like in 2022 and Beyond
Many folks are eager to get back into the traveling game, and cruises provide excellent opportunities to explore different ports without having to craft clever itineraries yourself. As cruise lines move forward with CDC compliance and embark on their first post-COVID voyages, it's clear that a tremendous amount of work has gone into ensuring safer, healthier journeys moving forward.
Despite the policy changes, though, the goal is to have as many "normal" activities available as possible. This is truly only feasible due to vaccination campaigns, and those who are fully vaccinated will enjoy a closer-to-normal experience onboard. It's unclear how this will change to benefit unvaccinated travelers in the future, but the policies will certainly be updated as the pandemic progresses.
Note that with over a year of cruise cancellations behind us, cruise lines are not hurting for passengers. Many cruises have sold out into 2023, so you aren't likely to find any spectacular sales or super low prices. That being said, it's possible that folks will be less afraid to cancel their trips (if necessary) due to more flexible booking policies, so always be on the lookout for last-minute deals.
Final Thoughts
As of this month, cruise lines have finally returned to US waters. With new safety protocols and regulations in tow, cruise lines hope to offer newer, better cruising experiences without skimping on familiar favorites. As you prepare to embark for the first time since early 2020, remember to check the regulations specific to your cruise line and journey to make sure you're aware of all relevant policies for this brand-new world of cruising. Bon voyage!
New to the world of points and miles? The Chase Sapphire Preferred is the best card to start with.

With a best-ever bonus of 100,000 points after $4,000 spend in the first 3 months, 5x points on travel booked through the Chase Travel Portal and 3x points on restaurants, streaming services, and online groceries (excluding Target, Walmart, and wholesale clubs), this card truly cannot be beat for getting started!
Learn More
Editors Note: Opinions expressed here are author's alone, not those of any bank, credit card issuer, hotel, airline, or other entity. This content has not been reviewed, approved or otherwise endorsed by any of the entities included within the post.