By: 10xT Reader Megan Parsons
We just came back home from a $16,000+ family adventure through Italy for less than $1,500!
I started earning points and miles in late 2015 and although we have used them for smaller trips, this was our first big international redemption.
Early this summer, my family and I took a wonderful 15 day trip to Italy using points and miles. This was planned as a trip for 4 but later changed to 3 as my son had enlisted in the National Guard and was away for training.
Deciding where to go was difficult, as my husband and I prefer to do a bit more wandering off the beaten track.  For this trip, our itinerary included Rome, Naples (incl Pompeii and Amalfi), Florence, Tuscany and Venice.
Booking Flights to Italy
We live in Milwaukee, which generally stinks as far as flight options, particularly when trying to use miles. We often fly out of Chicago and that's just what we did this time. Our outbound flights for this trip were on Turkish Airlines with a connection in Istanbul (IST).
This was originally booked with my husband and me in business class and the two kids in economy — yes, I am a mean mom — but I couldn't find both business and economy seats with the same program, so I booked the business class seats through Aeroplan and the economy seats through United.
The approximate cost of two business class seats would have been $6,840 but we used 55,000 Aeroplan miles plus 14.70 CAD (about $11) per ticket. Fortunately, when booking Turkish Airlines with Aeroplan, you won't have to pay surcharges — though you will on a number of partners.
To get enough Aeroplan miles, I transferred a combination of SPG Starpoints (now part of Marriott Rewards) and American Express Membership Rewards points. I made sure to transfer chunks of 20,000 Starpoints so we could receive the 5,000-mile transfer bonus.
Editor's note: When the SPG program was transitioned to Marriott Rewards, SPG points were converted to Marriott Rewards points at a 1:3 ratio. This means 20,000 SPG points became 60,000 Marriott Rewards points. You can now receive the 5,000-mile transfer bonus when transferring 60,000 Marriott points.
For the kids' economy tickets, I transferred Chase Ultimate Rewards points to my United MileagePlus account. These award tickets cost 30,000 United miles each plus $22.60 in taxes/fees. The Approximate cash price of the tickets was $1,873.00
Editors Note: You could earn these same 30,000 bonus points (50,000 actually) with one Chase Sapphire Preferred bonus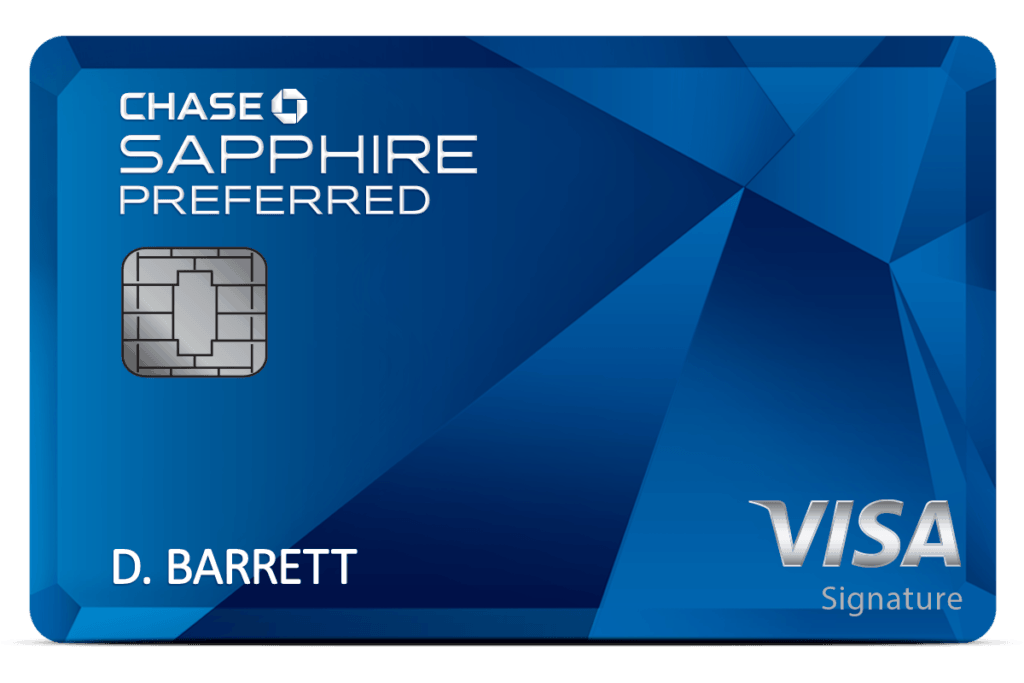 Chase Sapphire Preferred
50,000 Chase Ultimate Rewards Points after you spend $4,000 spend in 3 months
Learn more
To return home we flew out of Venice on Brussels Airlines and connected on United for the long flight back to Chicago. Again we transferred SPG Starpoints — this time with the benefit of a 30% transfer bonus — and Amex Membership Rewards points. We used a total of 94,000 points combined.
The taxes/fees were a little high at $263, but I used the Barclaycard Arrival Plus to erase the purchase as well as the $672 we paid for extra legroom in Economy Plus. The total cash price for these tickets was about $2,607.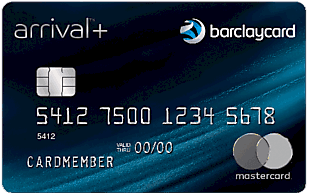 Barclaycard Arrival Plus Credit Card
70,000 bonus miles after $5,000 spend in the first 3 months
Learn more by visiting our
credit cards page.
As I mentioned earlier, my son couldn't go on the trip, which we found out about 6 months after booking.  To cancel the outbound flight, we paid United $75 to redeposit the miles and United refunded the $172 we had paid for Economy Plus. For the return, Aeroplan charged 150 CAD (about $114) but refunded the taxes, so the net cost ended up at around $52.88.
As we got a little closer to our departure date, I was starting to feel more and more concerned about my daughter sitting by herself because it is a long flight and she has anxiety and some other issues that would make it difficult for her to be alone.
I happened checked United's website about five days before our trip and I nearly flipped as they had another business class award seat available on our flight to Istanbul!  It was 60,000 United miles and I quickly got on the phone to confirm.  I used the refunded miles from my son's flight and transferred the balance needed from Chase while I was on the phone.  United did charge a $125 change fee but I covered this with the Bank of America Premium Rewards card.
Peace of mind = priceless.
As far as the actual flight experience, we still cannot stop gushing about how wonderful the experience was on Turkish Airlines.  I'm sure we would have been happy in any business class, having never experienced it, but it was a little slice of heaven. First time I have ever slept on a flight too!
The United flight was fine, nothing particularly good or bad either way.
Airbnb And Hotels Across Italy
Rome: Airbnb for 5 nights for $830 — paid for with my Chase Sapphire Reserve
Naples: Hotel Il Convento for 3 nights book with Ultimate Rewards points through the Chase portal
Florence: Hotel Burchianti for 2 nights for $639 — covered by Bank of America Premium Rewards card
Tuscany: Antico Casale Montaione for 4 nights for $664 – covered by Bank of America Premium Rewards card
Venice:  Airbnb for 2 nights for $302 — paid for with my Chase Sapphire Reserve
I was not super savvy with the Airbnb bookings and could earn more miles using a different card to purchase Airbnb gift cards, etc.
In general, it was hotter and more crowded than anticipated, but we enjoyed all the places we visited. I especially want to give a shout out to Naples, which often gets a bad rap, and Venice, which also sometimes gets dissed.
Transportation In Italy
Rental car: Europcar for 4 days for $278 — covered by the Chase Sapphire Reserve annual travel credit
Editors Note: Chase Sapphire Reserve gives cardholders $300 of these credits each cardholder year. They are even applied automatically!
The following were all covered by the Bank of America Premium Rewards card:
High-speed rail tickets:

Rome-Naples, Naples-Florence, Florence-Venice — $345

Ferry

Salerno-Amalfi — $28 each way

Local rail, vaparetto, etc –
Entry and tours:

Borghese Gallery English tour — $71
Night bike tour — $220
Vatican Express tour — $237
Colosseum – – English tour with Belvedere and underground – $90
Uffizi  — $18 (daughter was free)
Academia — $32 (daughter was free)
Venice express tour — $183

Parking near O'Hare — $196
Taxi to Venice Airport — $47
Gas — $85
Total Cost For The Trip
All in all, it was a great adventure at a fraction of the cost.
$16,795
Total out of pocket $1,496
While planning your first international award redemption can definitely be intimidating, the best way to learn is to jump in there and do it, especially with all the great guidance available in 10xTravel (and in the Insiders Facebook Group).  Sure, there are things I could have done better (and will next time!) but in the end, only two things would have made this a better trip for me: more time to spend in beautiful Italy, and my son.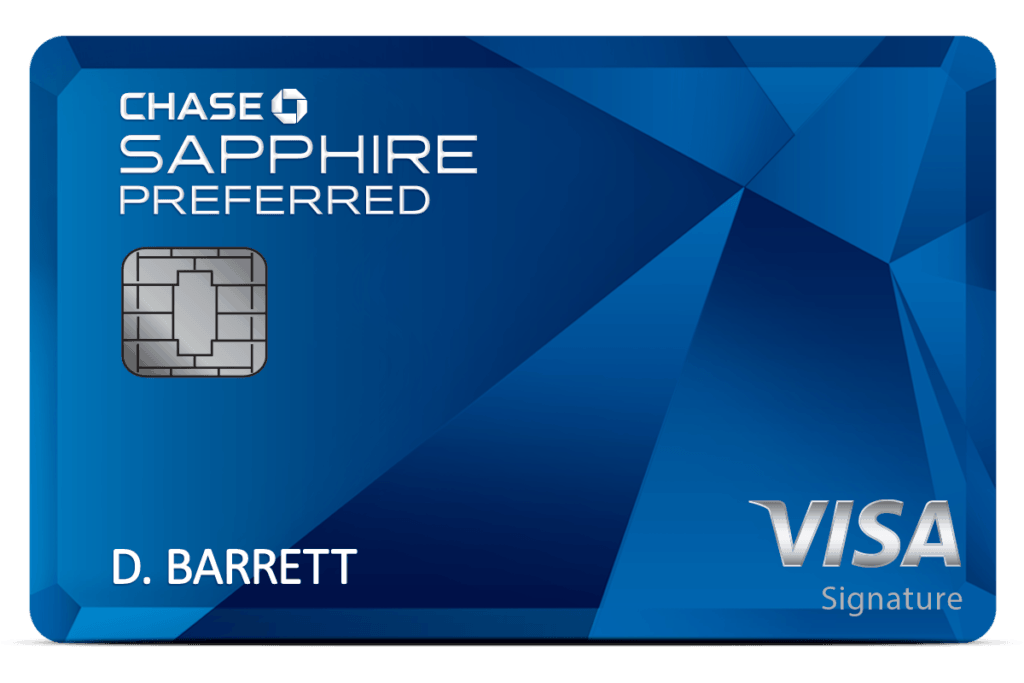 Chase Sapphire Preferred
50,000 Chase Ultimate Rewards Points after you spend $4,000 spend in 3 months
Learn more
---
Editor's Note: Opinions expressed here are author's alone, not those of any bank, credit card issuer, hotel, airline, or other entity. This content has not been reviewed, approved or otherwise endorsed by any of the entities included within the post.