Note: Some of the offers mentioned below may have changed or are no longer be available. You can view current offers here.
If you earn 100,000 Southwest Rapid Rewards points, you can book some awesome travel for you and your family or friends. With the ability to transfer Chase Ultimate Rewards points to Southwest or earn Rapid Rewards points directly with a co-branded credit card, it's easy to earn the points for just about any trip.
With destinations across the U.S. (including Hawaii), Mexico, the Caribbean, and Central America, it's no wonder Southwest is a go-to for those looking for weekend getaways or even a week on a beach.
Throw in the Southwest Companion Pass and it only gets better from there.
Let's take a look at how some members of the 10xTravel team would use 100,000 Southwest points.

I've spent some time looking at Southwest route map and decided that I'd use 100,000 Southwest points for a couple of beach trips. Beach vacations are my favorite vacations. If I am not exploring new countries and want to just kick back and relax, you'll find me somewhere warm by the ocean.
Jamaica is one of my favorite places in the world. Golden sand, azure Caribbean sea and warm people, what's not to like?! I had some fun playing with Southwest's Low Fare Calendar and saw some flights for as low as 10,000 Rapid Rewards points one-way.

The more realistic redemptions for our schedules were 15,000-20,000 points one-way.
I've never been to Puerto Rico and it's definitely high on my list of places to see. I'd love to go there during winter, of course, to escape the cold and dreary weather in the Midwest. Cash prices could be really high, so I'd use my Southwest points to get there.
---

Southwest Rapid Rewards is a program that's a little bit harder to extract maximum value out of since it's a revenue-based program. That means the cash fare directly correlates to the number of points a flight will cost. So, to get maximum value out of these points often translates into finding low cash fares in order to stretch your points further.
But by also having the Southwest Companion Pass, this essentially cuts the pricing in half on the award tickets since you're able to get a buy-one-get-one-free ticket.
Armed and ready with 100,000 Rapid Rewards Points and bonus – a Companion Pass for the next 2 years – I'm primarily looking to utilize these points for domestic travel, with the occasional hop down to the Caribbean. Meeting friends in Chicago, Dallas or Denver for a long weekend? Check – these are a great use of Rapid Rewards points. Last year, I even used some Rapid Rewards points and our Companion Pass to get to Las Vegas for the 10xTravel Meetup!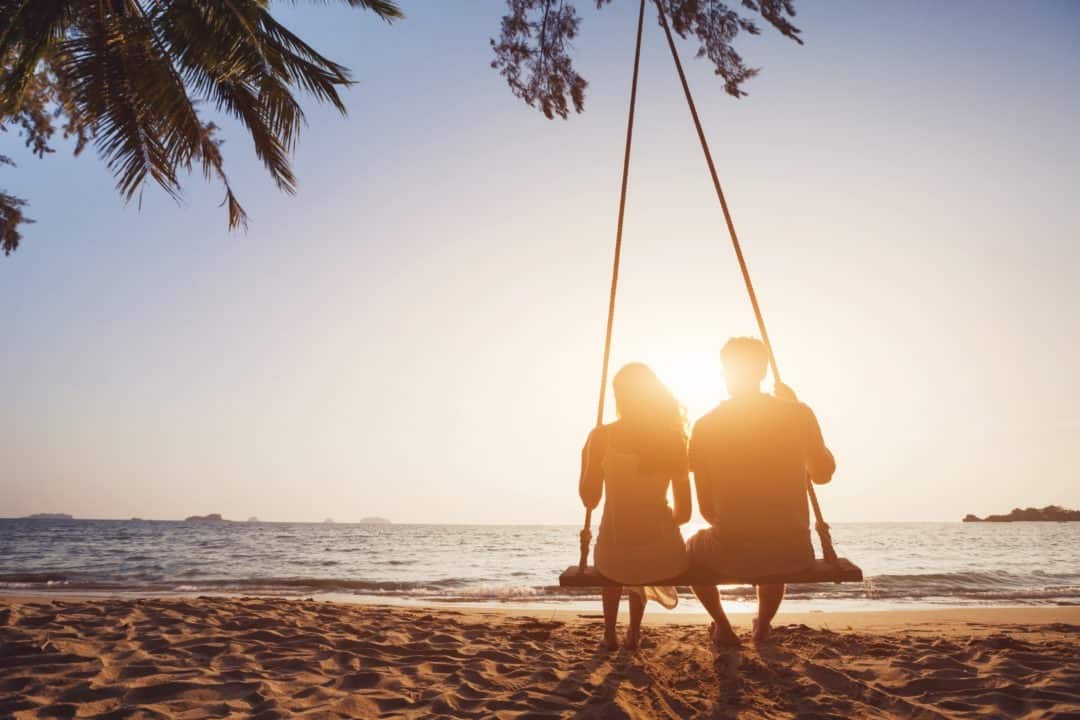 So my primary use of these Rapid Rewards points wouldn't necessarily be a particular redemption in mind. Instead, I'd likely allocate them to use for spontaneity – maybe a friend asks what we're doing next weekend, or I find a great deal on a hotel in a destination I've been looking at that Southwest also happens to serve. This happens to me more often than not, and thankfully I can use our Rapid Rewards to make a last minute trip happen.
I'm also looking to utilize Rapid Rewards points where I can to help with my other bigger travel plans by using Southwest for positioning flights. If I've got a trans-Atlantic flight to Europe from Atlanta, New York or Washington, DC, Southwest can be a good option to help me get there, often for a very reasonable amount of points.
And bonus, once I have some of these flights booked, I'm going to continually check them for any price adjustments. If the tickets go down in price, I'm eligible for a refund of the difference in fare in points by cancelling and rebooking my ticket at the new rate. So thanks to Southwest's generous cancellation policy, I'm able to stretch my points even further should prices go down – they regularly do and I've saved thousands of Rapid Rewards points over the years by just randomly checking in on prices of already booked trips.
---

Two words: Las Vegas.
Back when I lived in Washington, D.C., I used to use Southwest points frequently to visit family in Chicago. My parents live much closer to Midway, a Southwest hub, and there are multiple DCA-MDW options per day. Now that I'm based in Portland, though, there's just one nonstop PDX-MDW flight per day on Southwest, and the timing rarely works with my schedule.
I also may have been tempted in the past to use 100,000 Southwest Rapid Rewards points to go to Hawaii, but now that I'm in Portland, I would much rather fly nonstop on Alaska Airlines than drag a long journey out further with an unnecessary connection on Southwest.
But I do generally find myself in Las Vegas multiple times per year, be it for concerts, sporting events, or meeting up with family, and plane tickets there always wind up costing more than I think they should given how many carriers fly the route. On my last couple trips, I've paid cash for one leg and used points for the other, usually spending between 10,000 and 13,000 points each time. Based on those totals, 100,000 would get me around 8 one-way legs or four-ish round trips between Vegas and Portland. Not bad!
---

This is a great topic, considering this is my first time ever earning the Southwest Companion Pass. I've got about 100,000 points in my Southwest account right now, so this has definitely been on my mind.
Miryea and I put together a list of places we want to visit to take advantage of the Companion Pass. Rather than share my entire list, I'll limit it to one option. If I had to use 100,000 Southwest Rapid Rewards Points to go anywhere, I'd pick Mexico.
Southwest flies to a lot of great spots in Mexico, and I'm really planning to take advantage of the direct flights from my hometown of Houston. I'll share a few that really stick out to me.
For starters, and I think this one is fair to share first since it's the trip I already have planned to Cozumel. I'm a huge beach bum, and love to dive, and Cozumel is really a diving mecca. Beyond just the awesome beaches, Cozumel is really known for its drift diving. Drift diving is where you let the current carry you along under water. While it can be stressful if you're not used to it, I really love drift diving. You can just sit there, not have to put in any work, and see some great reef and marine life.
Beyond Cozumel, I really want to go back to Cabo. I would do it a bit off the beaten path (quite literally). Instead of going to Cabo itself, I'd actually go to Cabo Pulmo. Cabo Pulmo is a marine sanctuary, and you'll struggle to find anywhere like it in the world. It is a calm, peaceful beach town buried in a national park. This laid back town is a hidden gem in the diving world and is home to one of the healthiest reefs in the world.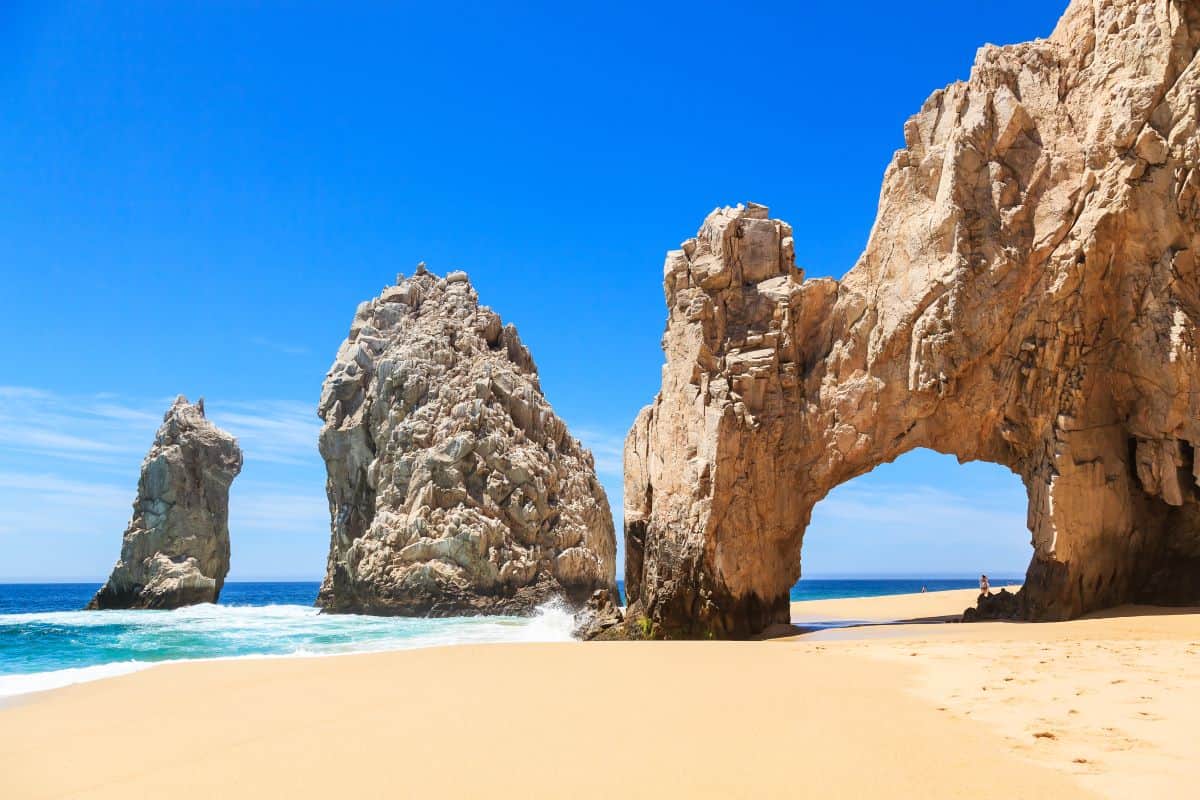 Finally, I'd use the Southwest points to fly to Puerto Vallarta and hop on over to Guadalajara. Guadalajara has some amazing cathedrals, and looks to me to be a wonderful place to visit that isn't a beach town. From Guadalajara, you can take a day trip to Jalisco and enjoy the birthplace of tequila. Although I'm not the biggest tequila fan, I can't resist a trip to see how some of the world's best spirits are made.
There's a lot to explore both on land and underwater in Mexico. I can't think of a better place to visit with 100,000 Southwest points.
---

Unfortunately, I'm one of those people who doesn't fly Southwest Airlines often and wouldn't extract the most value of the Companion Pass. Let me explain.
I live in Salt Lake City, and Southwest doesn't have a huge presence here. I fly the carrier occasionally on short hops to Las Vegas or to Los Angeles when I find a cheap flight, but that's about it. Still, in many cases, Delta Air Lines offers comparable prices, even less expensive in many cases, and I'd rather fly Delta because then I have access to Sky Clubs with my Platinum Card from American Express in conjunction with a Delta-issued ticket.
Additionally, Southwest doesn't exactly cover my preferred routes. For someone who likes to travel internationally, U.S. destinations aren't a priority. I know that Southwest services some international destinations, such as Mexico and countries in the Caribbean, but those usually require an overnight connection. Because Southwest's routing rules don't allow for layovers longer than four hours, booking these itineraries would require two separate tickets and increase the cost dramatically.
If I happen to fly domestically, I prefer flying Delta nonstop to having multiple layovers on any given Southwest itinerary. Not to mention, Southwest's boarding procedures are abysmal.
For these reasons, it would likely take a long time to redeem 100,000 Rapid Rewards points. If I had that many, I would look into destinations in Mexico, like Cabo San Lucas, or possibly Hawaii during an airfare sale when award redemptions are low.
Another option would be to use these points for positioning flights. I book many overseas deals out of Los Angeles. Because I don't live there, I often have to book a separate ticket to LAX on the same day or the day before to be able to start my international journey, which costs extra. To lower the overall cost of airfare, I'd opt in to redeem Rapid Rewards points for these connecting flights.
Final Thoughts on Using 100,000 Southwest Points
Whether you need a positioning flight to help set up a trip across the Atlantic or Pacific or you have the Southwest Companion Pass and are booking a getaway for two, 100,000 Rapid Rewards points can book you some serious travel. With points so easy to earn, you'll be on your way in no time.
Let us know how you'd use 100,000 Southwest points in the comments!
---
10xTravel is part of an affiliate sales network and receives compensation for sending traffic to partner sites, such as CreditCards.com. This compensation may impact how and where links appear on this site. This site does not include all financial companies or all available financial offers.
Editors Note: Opinions expressed here are author's alone, not those of any bank, credit card issuer, hotel, airline, or other entity. This content has not been reviewed, approved or otherwise endorsed by any of the entities included within the post.