Note: Some of the offers mentioned below may have changed or are no longer be available. You can view current offers here.
When we first launched our "team articles" to help you get to know the 10xTravel writers, we loved the idea of giving you a quick snapshot of each person's thoughts and experiences. We've touched on a lot of topics from the best and worst flight experiences to where we'd never visit again to our thoughts on improving points and miles.
However, I had no idea how excited they'd be to share their favorite meals. Seriously, after reading each of these amazing stories below, you might think we're about to become a food blog. Don't worry, we're still here to help you travel better!  
Don't blame me if you read this and feel hungry.
With that, let's dig into it.
Food is one of the major deciding factors for me when I am picking my next destination. I am also somewhat frugal, and I don't like to spend a ton of money on food.
So, on our trip to Lake Como a few years ago, my husband and I stumbled on an absolutely charming local restaurant in the town of Como in northern Italy. Some cities and towns in Europe are absolutely dead in August because that's when the locals go on vacation. Milan and the town of Como were two such places. Lots of businesses are shuttered, the streets are empty and the restaurants that are open are half empty.
So how did I find this charming restaurant? I used TheFork app. It allows you to book a table and receive a significant discount on food. You can see the restaurant's menu and rating before you make a reservation. The discount varies, and usually it's between 20% to 50% off the total check.
So one evening I opened TheFork and somehow found this highly rated restaurant that offered a 50% discount! Unfortunately, I don't remember the restaurant's name or its street location. I didn't expect to go back to northern Italy, or to write about that trip, so I didn't save this information.
Now let's talk about the meal. When we got there at 7 p.m., the restaurant had just opened. It was in this charming old building with an exposed brick interior and looked very Italian. The menu was quite refined, not pizza and pasta, but very interesting northern Italian dishes. This is where, for the first time in my life, I tried Vitello Tonnato, or veal in tuna sauce. I don't think I understood exactly what I was ordering, because it doesn't sound very appetizing, does it?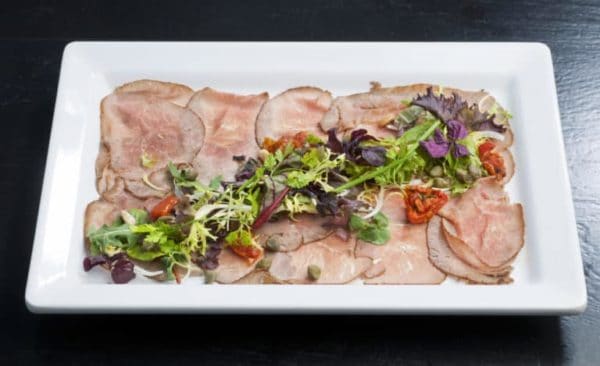 However, chilled, tender, thinly sliced veal in a tangy and creamy (but there's no cream!) sauce was dreamy. I've never had this before and I've never seen this dish outside of northern Italy. I had some kind of shrimp for my second course which was also excellent.
What makes this meal extra special? The amazing food and the beautiful ambiance, of course. But also, almost for the entire meal, my husband and I were the only two customers! It felt like we had a beautiful candlelight private dinner. I talked to the owner because I had to find out why there were no other customers and he said because it was August. The locals are on vacation out of town and the tourists don't usually stay overnight in the town of Como.
When we were finishing up, a small party of locals came in. I am glad the restaurant had more business that night, because they deserved it!
Sometimes the best meals aren't about the quality of the food and my meal of a lifetime fits squarely in that category. The meal was overpriced, the eating conditions were miserable, and I could not tell you anything flavor wise about what we ate. But it's still possibly my favorite meal, ever.
One July morning, my friends and I woke up in a relatives' house in Taiwan early in the morning. We caught a ride to Taiwan Taoyuan International Airport and hopped on a flight to Tokyo Narita International Airport. There, without the aid of smartphones (this was 2010 before international data had become cheap and readily accessible), we navigated our way from the airport to the craziness that is Shinjuku and onto a bus bound for Kawaguchiko, a picturesque Japanese town situated on Lake Kawaguchiko.
When we arrived, we went to drop off our bags at our hotel. But by the time we arrived, it was well past sunset and once again without the aid of smartphones we struggled. This time, we didn't find the hotel. No matter, we rented some lockers in the bus station and stored our bags.
At 10:30 p.m., after yet another bus ride, we steeled ourselves for the real journey at hand: our goal to summit Mount Fuji by sunrise. It was a long, tough journey, filled with lots of breaks, wooziness from the lack of oxygen, cold shivers from the rain, and a lot of sleepy leaning on rocks. And while we didn't make it to the summit by sunrise, we did witness one of the most spectacular sunrises any of us had ever seen.
An hour after the sun had risen my travel companions, my wife and another friend, had reached the summit. And we were famished. But we also were cheap, so we all banded together to split a $30 bowl of ramen. At that moment, after having been awake for over 24 hours, having climbed over 1,400 meters, and all in all being completely exhausted – that $30 ramen was the best thing I had ever eaten.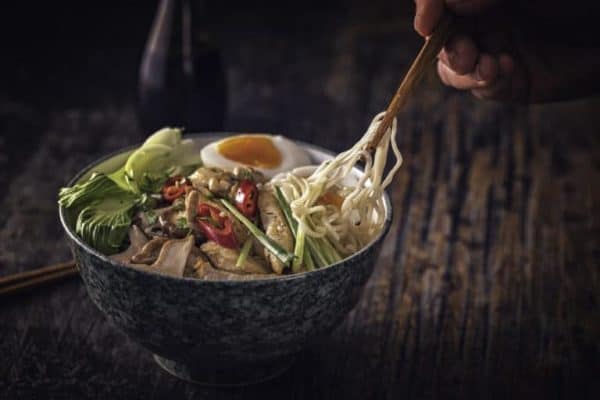 And while I've had fancier meals, better tasting meals, and more significant meals – a $30 bowl of ramen shared amongst friends at the top of Mount Fuji remains my meal of a lifetime. I may never have a better bowl of ramen, ever.
As I go through all of my memories of my favorite meals, a few local gems stand out as do handful of meals while traveling.
I've been lucky enough to have sampled all of the top rated restaurants in Cincinnati where I live and can definitely say we have a few steakhouses that are amazing. I've also had some incredibly fresh food that went from living, to on my plate, in a matter of minutes in Spain and tried some rolled ice cream and other delicious street food that I can barely start to describe in Vietnam.
Back here in the US, I've had great memories made around food during internships I had in college. In particular in Hawaii and New York, I had opportunities to discover some local favorites. It's really difficult to pick just one meal but when I think of it as the meal of a lifetime, I always come back to one of my first dinners in Hawaii.
To set the stage, I kind of lucked into this internship where I would get to spend most of my winter months in Hawaii and although the position was unpaid, my boss had 14 acres and a few cottages on his property and provided the interns with housing. I stepped off the plane January 2nd and couldn't wait to spend the rest of my winter in the tropical beauty.
Now I don't think it was that first night and I'm not sure if it was the second night either but one of those first nights in Hawaii my boss mentioned getting a fish to grill up for dinner. I'm not exactly sure what I expected but I know I wasn't expecting what was to come.
We ended up driving up to the closest little market which also doubled as the closest gas station and bought an entire Ahi. I never guessed you could buy an entire fish in a gas station nor could  I have imagined it would be fresh on a bed of ice. It was probably 4 feet long and they bagged up the entire fish, shoveled in some ice, and we were headed back to my boss's property.
My boss laid out a couple of giant sheets of aluminum foil and got to work preparing the fish. I remember butter and onions (or maybe shallots) being added but not many ingredients and its head and tail stayed on. Soon the prepared fish was wrapped fully in foil and we ventured out to a fire pit where we had a small fire going.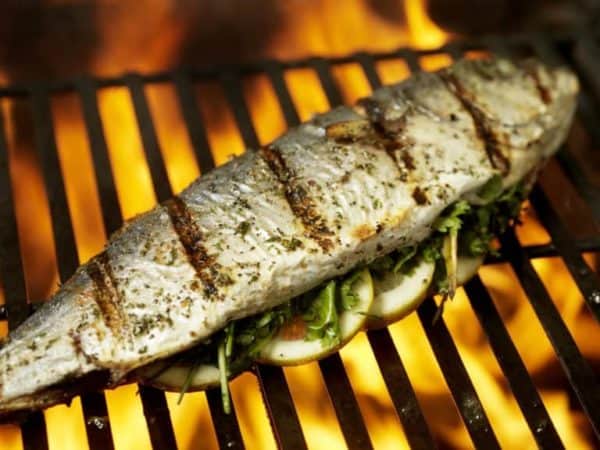 He cooked the fish on a small grate that almost seemed too small and soon enough the meal was ready. I remember the fish being one of the best I've ever eaten even to this day and remember the setting seemed perfect. The entire process seemed so quintessentially Hawaiian and made for a great experience.
It was during this internship that I started to realize how enriching travel can be and started to become the person that I am today. This meal was a great kick off to my time in Hawaii and will be a meal I won't soon forget.
One of the most memorable meals I had was in Osaka, Japan, during a trip with my mom in April. It was our final night in the country, and we were both eager to try something new. We had already eaten takoyaki (deep fried octopus dumplings) from a street vendor, tasted okonomiyaki (grilled pancakes) in Nara and, of course, had been devouring the likes of nigiri (raw fish over pressed rice), yakitori (skewered chicken) and ramen (noodle soup) for almost two weeks.
It had to be something different. Something interesting. Something unique. Vegetarians in the house, look away!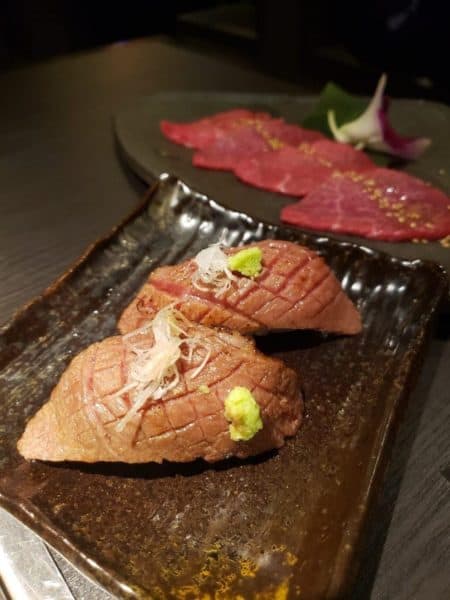 We left our hotel in search of Matsusaka beef, one of the three famous Wagyu beefs types (the other two are Omi and Kobe). To be considered authentic Matsusaka beef, a virgin female cow must be matured to 3 years old and come from the Matsusaka region of Japan. It goes without saying that meeting such high standards comes with a higher-than-usual price tag.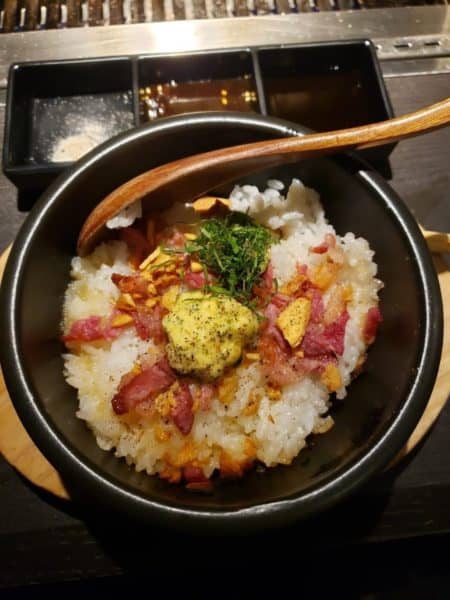 My mom and I went to one of the well-reviewed Matsusakaguy Yakiniki branches in Osaka, sat at a cute booth and ordered a Special Course for two. The set menu included assorted appetizers, Matsusaka marbled beef sushi, Matsusaka short rib, four different parts of Matsusaka beef, garlic fried rice and dessert.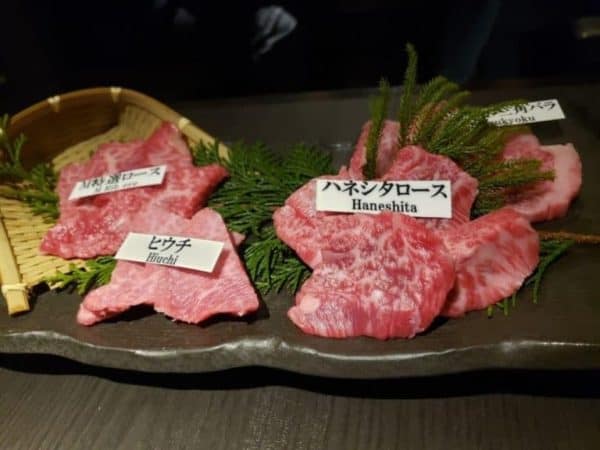 The meat came out raw and was meant to be cooked at the table. Of course, we had not a clue how to prepare it the right way, so we had to ask a waiter for a bit of help. Once cooked, Matsusaka beef with its high fat-to-meat ratio simply melted in my mouth! And the service was also on par. The whole experience was definitely unique—exactly how we were looking to finish our trip. And honestly, our final bill, albeit on the high side, was worth every penny.
If you'd like to taste some top-grade beef in Japan, don't hesitate visiting one of the restaurants under the Matsusakaguy Yakiniki name.
When it comes to travel, where to eat is just as equally important as where to stay, and what airline to fly. Picky, I know! But seriously, my wife, Miryea, and I are huge foodies who have been able to eat at some of the best restaurants in the world. We keep a running tab our top 5 meals, and a common theme we've noticed is that it isn't always about the best food.
What makes a meal so special is the ambiance surrounding the food. The atmosphere is what separates the great food from the pinnacle dining experience.
I struggled a lot with deciding what to write about as the meal of a lifetime. While my initial reaction was to write about Blue Duck Tavern in Washington D.C., which has frequently topped my list, I found it not having quite that special feeling that I get when reminiscing on other great meals. Sorry Miryea, considering it was your birthday meal after all!
I'm torn between two options, and although Álbora in Madrid is another great choice, I have to give it to Indigo in my hometown of Houston.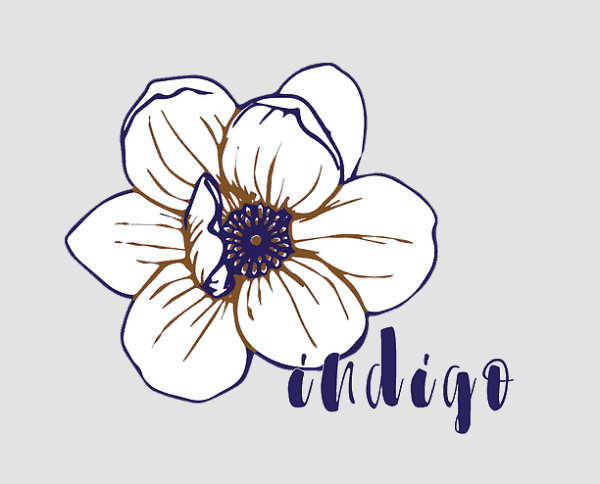 I know, I know. You're thinking I'm biased. But there's a lot that makes Indigo so special as a restaurant. Before I rave about it, there's plenty of accolades to support Indigo as a great place. It was recently listed in Time Magazine's World's Greatest Places, 100 Destinations to Experience Right Now.
Founder and Executive Chef Jonny Rhodes has the tenure to back it up. With his  resume boasting restaurants such as Gramercy Tavern, The Inn at Dos Risas, and Oxheart (another Houston great), the young Rhodes has the experience to support his skills.
And boy does he shine.
The reason I decided to choose Indigo as my meal of a lifetime is because it's unlike any other experience you'll get at any other restaurant.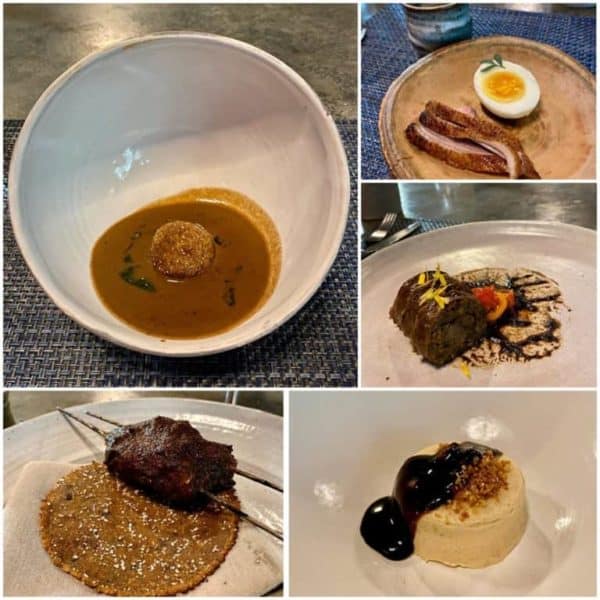 For starters, the food is divine. Let's get it straight, chef Rhodes knows how to cook. His pedigree speaks for itself. There are two aspects to the meal that solidify it in dining mecca and set this experience apart.
The first aspect is the freshness. During your meal you'll notice sous chefs coming in and out from the garden with fresh herbs and ingredients that will be used in your meal. What isn't fresh is often preserved. In fact, some ingredients have been sitting for over a year waiting to make it onto the menu.
The second aspect, and arguably even more important than the high quality of ingredients that you'll savor, is the chef's motivation and his story behind the restaurant. This drives the food that you're tasting, and is evident from the moment you arrive.
If you aren't aware before showing up, you will quickly understand the statement that Chef Rhodes is making with Indigo. It all begins with the name – Indigo was one of the most profitable crops of the African slave trade.
The location is far from what you would expect. While most restaurants of this caliber are going to be in the trendy areas of town, Indigo is located in the Northside neighborhood of Houston attached to a convenience store. On one side, you can buy sodas and chips, and on the other you can find elevated dining.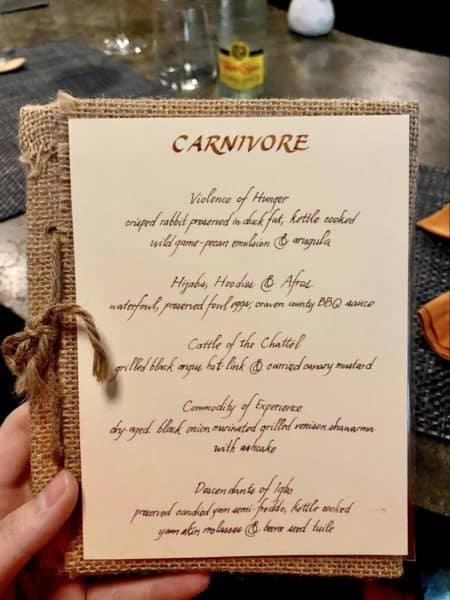 Northside is a minority-majority area of Houston that serves as a food desert for its residents, and is the childhood home of Chef Rhodes. What comes from a food desert is resourcefulness. For example, foods that you traditionally won't see served at a high-end restaurant such as turkey necks, or collard greens are on the menu. The point he's trying to make is that soul food doesn't have to be boring food – it too can stand up with the ranks of high class cuisine that you may find in Paris, New York, or Venice.
You'll find uniquely named dishes that guide the narrative of the meal: Violence of Hunger, Commodity of Experience, and Descendants of Igbo line the menu. Rather than finishing with a fresh espresso, the meal is concluded with an optional glass of okra seed coffee. I tried convincing Chef Rhodes to sell me a bag, but he slyfully smiled knowing that it would bring me back.
Did I mention that Chef Rhodes himself is present at every seating to welcome guests and guide them through their meals, taking the time to meet and talk with each and every one of his diners? Good luck finding that level of service anywhere else! He enthusiastically engages in conversation about the food, its history, and what it means to his guests. He genuinely cares to share his story, and it comes across in every aspect of the plates you're served.
If you are ever passing through Houston, or even coming to visit (go 'stros!), be sure to get your reservation made. I recommend 2-3 months in advance, as only 26 people will be lucky enough to dine here each night. It is well worth the planning, and well worth the cost. Sometimes, I hate that it is in my hometown, because now I just can't wait to go back!
Final Thoughts
It's amazing how much the atmosphere of a meal shapes the experience. Just being in a new country could be enough to make a meal special but just sharing a simple home-cooked meal could also be the most memorable meal of your life.
The people, the place, the food… they all matter. Hopefully, you have and will continue to have some amazing meals across the globe with friends, family, and perhaps even a few strangers.
Tell us about your favorite meal in the comments!
New to the world of points and miles? The Chase Sapphire Preferred is the best card to start with. With a bonus of 60,000 points after $4,000 spend in the first 3 months and 2x points on dining and travel, this card truly cannot be beat! 
Learn more
---
10xTravel is part of an affiliate sales network and receives compensation for sending traffic to partner sites, such as CreditCards.com. This compensation may impact how and where links appear on this site. This site does not include all financial companies or all available financial offers.
Editors Note: Opinions expressed here are author's alone, not those of any bank, credit card issuer, hotel, airline, or other entity. This content has not been reviewed, approved or otherwise endorsed by any of the entities included within the post.