Note: Some of the offers mentioned below may have changed or are no longer be available. You can view current offers here.
Similar to when we ran our series on what each 10xTravel member would do with the welcome bonus from a new credit card, we thought it would be fun to help you get to know the team a bit better. With that in mind, 10xTravel team members agreed to share their dream destinations to give you a glimpse of their dreams.
We hope you'll enjoy getting a little personal with us. Perhaps you'll be inspired to explore a new destination or maybe it'll just motivate you to figure out your dream destination and make the trip happen! Whatever the case, we hope you enjoy getting to know us a bit better.
Once you've had a look at what the 10xTravel team hopes to do. Join us in the 10xTravel Insiders Facebook group and share your dream destination with us!
Spencer Howard
When you think of gambling, I'm sure you think about the annual 10xTravel Vegas meetup. It's only natural. When you think of luxury, I'm sure many of you think of The Maldives thanks to 10xTravel contributor Travis Cormier's absolute obsession. However, surprising as it may be, neither Las Vegas nor the Maldives is my dream destination.
No, my dream destination is Monaco.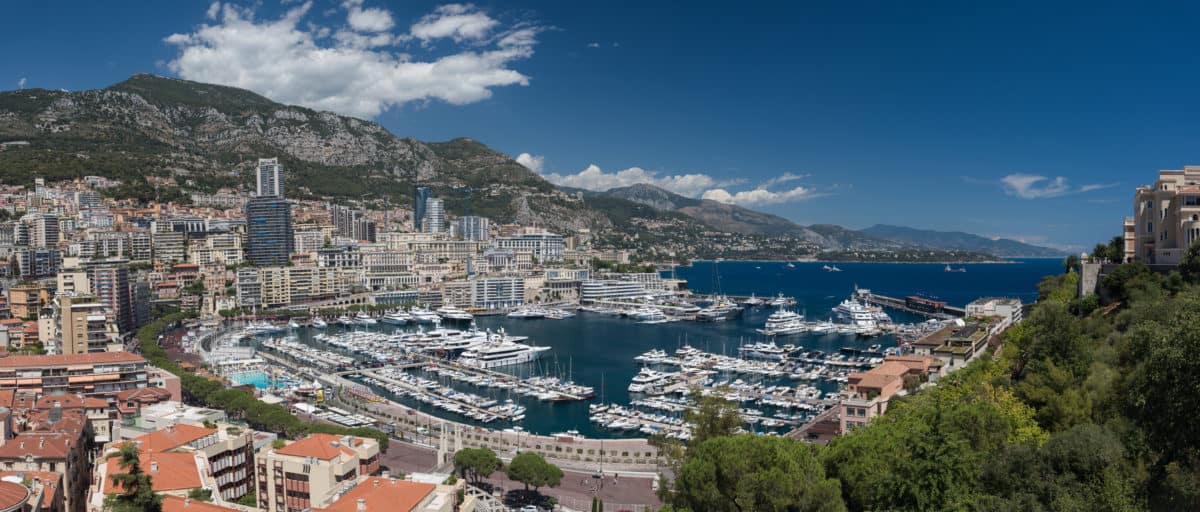 It might be the second smallest country in the world but it has several casinos and is known as a popular hangout for the uber wealthy and the famous. Oddly enough, my interest in Monaco has to do with neither gambling or celebrity spotting. Instead, I want to visit for the Monaco Grand Prix.
While Formula 1 has a massive fan base across the globe, it's not nearly as popular as NASCAR in the states. Nonetheless, I have been watching it since I was about 6 years old and fell in love with the sport. Often referred to as the pinnacle of motorsport, these cars are the peak of technology and it's no surprise with competitors including Ferrari, Mercedes and even Red Bull has a team.
For me, the dream holiday is a long weekend in Monaco for all of the F1 festivities complete with plenty of champagne and relaxing on a yacht. That reminds me, I need to make friends with someone who owns a yacht in Monaco. If you know anyone, you have my email. Hit me up.
John Tunningley
My dream destination is one that I'm sure at least a few people haven't even heard of; the one place I'm dying to go is Vanuatu. This south pacific island nation made up of many islands is similar to dream destinations like Bora Bora, Fiji, and the Maldives; however, Vanuatu is a little more off the beaten path and a little less well known.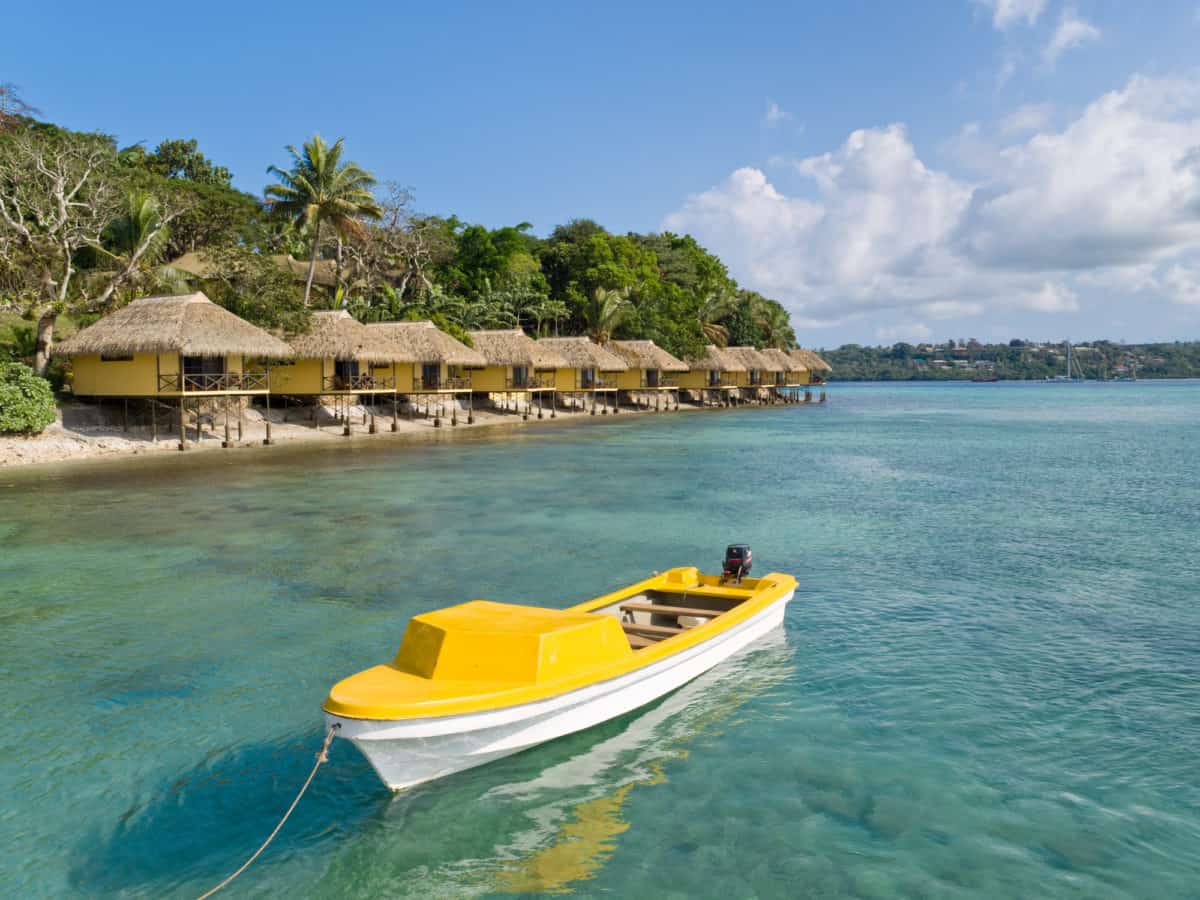 Vanuatu first came on my radar years ago when I lived in Hawaii and was dreaming of traveling the world to kiteboard. In one of the local surf shops, I picked up and read a kiteboarding magazine that had gorgeous pictures of professionals doing crazy tricks over bright blue clear waters and was hooked.
Ever since I've wanted to visit Vanuatu and every time I see a cheap flight or great points redemption to Australia the temptation to book simply to get to Vanuatu is very compelling.
Which brings up the other reason Vanuatu is a dream destination for me. This small island nation is difficult to get to. With flights arriving from Australia and other island chains that are typically their own destination like Fiji, Guadalcanal, and Papua New Guinea, it seems like this dream destination will stay a dream for the foreseeable future. Even their largest airport services 6 airlines and only one of those airlines is part of an airline alliance (Fiji Airways, a Oneworld Connect partner).
For me the lure of a remote hidden gem with pristine beaches will always be a draw. Some random little places off the beaten path have been some of my favorite travel destinations, so until I get a chance to go, Vanuatu will definitely have a spot on my bucket list.
Bryce Conway
I have had one particular destination in mind as my "dream destination" for years now, and I am thrilled to be going there this fall!
That destination is South Africa.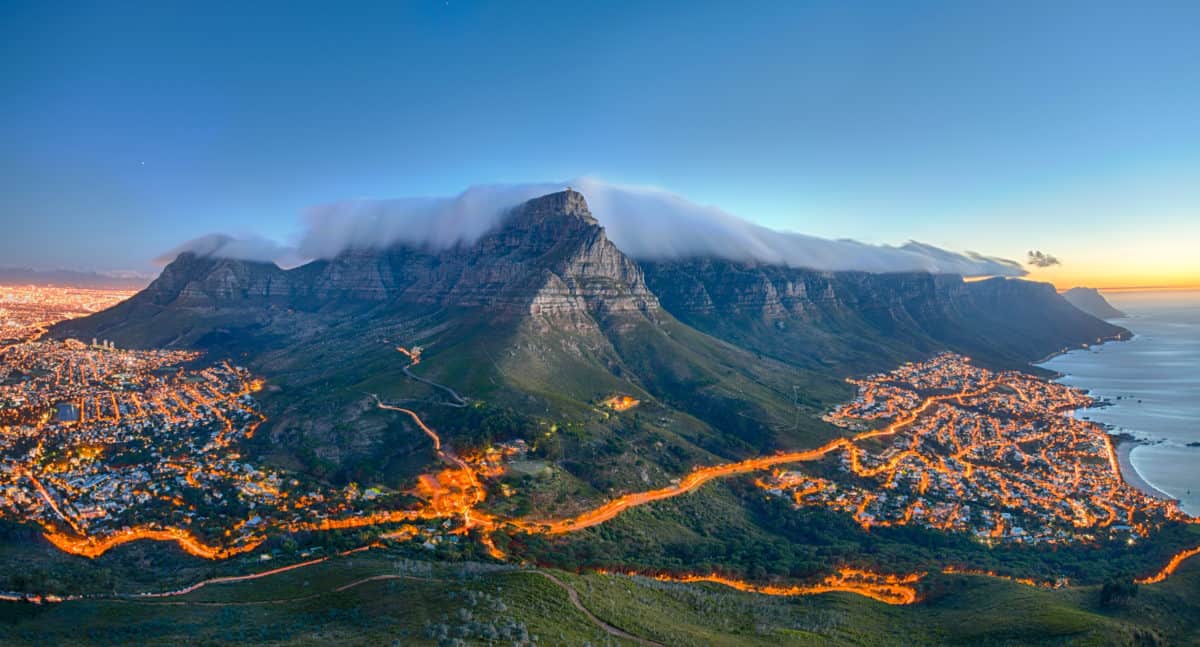 South Africa just seems to check all of the boxes that one looks at when deciding where to travel. It has a rich history, a fantastic food scene, great weather, beautiful topography,  tons of activities, a reasonable cost of living, is very foreigner-friendly , and has things to offer that you really can't find anywhere else.
Oh, and most importantly, I was able to score Qatar Q Suites flights for my wife and I to fly there in style for just 75,000 American Airlines miles and ~$80 in taxes per person. That was just the icing on the cake.
We will be spending about two weeks in South Africa in total, with our time being split between Cape Town and time on safari near the Botswana border.
We will have a chance to dive with great white sharks (in a cage, of course), observe lions from our "glamping" style safari lodge, kayak next to one of the largest penguin colonies on earth, and eat at the world famous Test Kitchen in Cape Town.
What other destination on earth can offer so much in one place?
Anna Zaks
I must admit, this is a brand new dream destination for me. I didn't even know I wanted to explore this country until a couple of weeks ago when I had a chance to visit its capital city Istanbul. I immediately fell in love with the city and its people, and my love of Turkish food was elevated to the next level.
Istanbul is a magnificent city with so much history. It has it all – Roman ruins, Byzanteen churches,and  majestic mosques. You can't help but fall in love. And where else can you go from Europe to Asia and back to Europe in one day?
After my short visit, I started to research the country in earnest. There are beautiful beaches along the Black Sea, Aegean Sea and the Mideterrenian. Cappadocia is a magical place where you can stay in a cave hotel and take a balloon ride. Pamukkale has fairy tale turquoise pools that sparkle on 17 natural travertine stone terraces; it feels like you are in the Disney movie Frozen.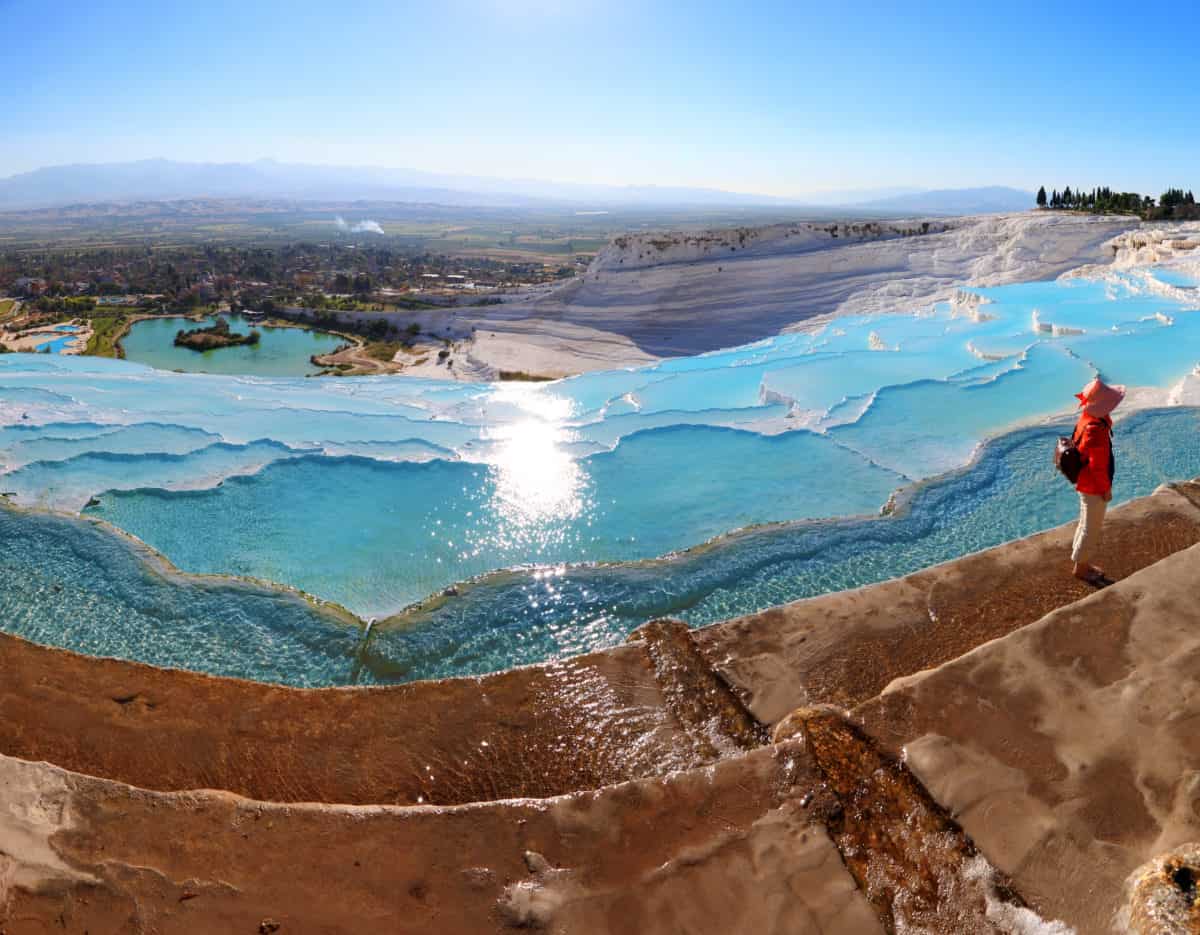 In addition to many natural wonders, the whole country is a treasure trove of historic sites and ancient art. And let's not forget food. In the two days that I spent in Istanbul, I've tried many different kinds of kebabs, Turkish delight and the most amazing baklava. If you think you know what Turkish sweets taste like, you are in for a big surprise!
Turkey is very easy to reach from the U.S. and you can combine a visit to Turkey with a visit to Israel or Europe, both are just a short flight away. Also, when you go, you'd be amazed at the Turkish hospitality which extends to Turkish Airlines, Turkey's flagship carrier. I've just flown three times with Turkish and it's my new favorite airline.
Now I need to plan a trip to Turkey ASAP and figure out the best ways to get there on points and miles. Stay tuned!
Anya Kartashova
Call me basic, but Bora Bora has been on my bucket list for a long time. In fact, I put it on the table when choosing our honeymoon destinations last year. Unfortunately, my fair-skinned half-Irish adventurous husband shut me down so quickly, I couldn't even get one of the Boras out of my mouth, let alone two of them! The reasons? Too much sun with not enough activities to do.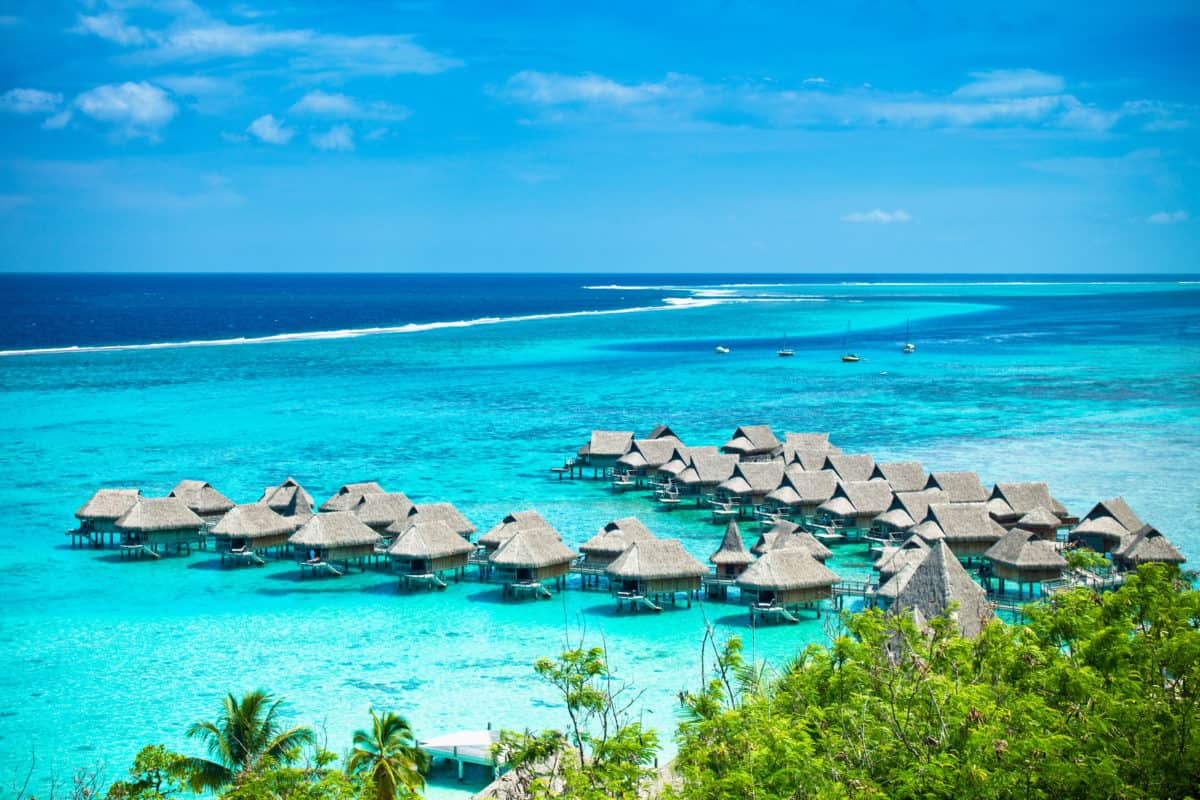 We wound up in the Galápagos Islands instead, which were incredible, by the way, but the perfect image of an overwater bungalow by a turquoise ocean stuck with me. The more posts about visiting this dream island I see in the 10xTravel Facebook group, the greener with envy I get.
Just kidding! I love seeing other people's travels, especially when they visit places on my super-long list. Still, I want make Bora Bora happen for me one day, too. Perhaps, putting it in writing will send positive vibes into the universe to help me take a vacation there in the future.
To spice up the someday-down-the-road trip even more, I've decided that Bora Bora would go well with Easter Island. If you think about it, it's not that much of a detour! Ain't no rest for the wicked, right? Finding award space can be difficult, though, especially at hotels. I simply haven't accrued enough points to make this trip a reality.
Joe Cheung
My wife and I recently had a wonderful 10 year anniversary trip to Japan, but while we enjoyed Japan Airlines first class, there was one luxury experience we missed out on that we're dying to experience. Japan has a few luxury trains that wind their way through the Japanese countryside. They're expensive, not really bookable with traditional miles and points, and totally on our to do list!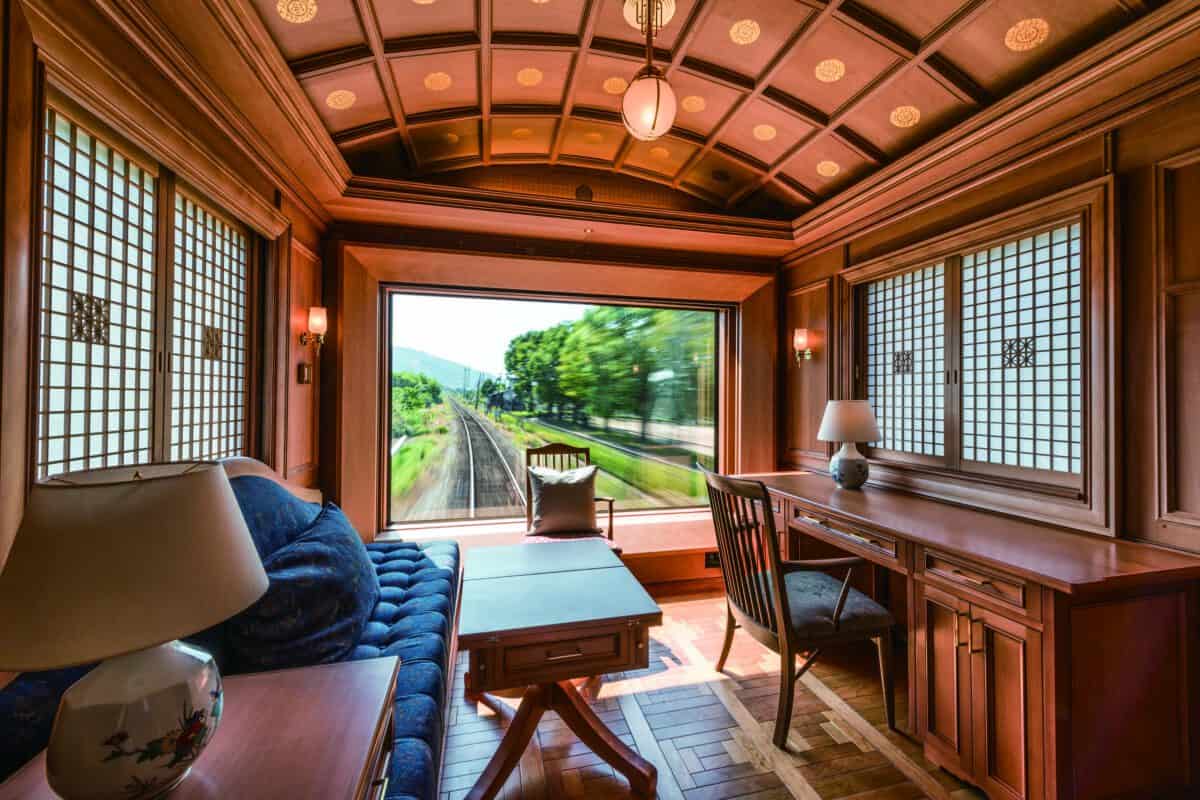 The first luxury train we heard of was the "Seven Stars in Kyushu". The train works its way through the island of Kyushu, allowing you to take in the scenery while enjoying some seriously posh accommodations. There are 12 regular suites and two deluxe suites on the train and all of the suites look beautiful. There is a fancy dining car where you will take your meals and a lounge car to relax in as well. To me, it feels like a throwback to when travel on trains was the biggest game in town, and I love the idea. (More importantly, my wife really loves the idea.)
Seven Stars is so popular there is an application and wait list process, so if you're interested in the idea be sure to get your application in early. The same holds true of another luxury train in Japan, the Royal Express. These tickets are tough to get, but we really hope to ride these rails in Japan sometime. Maybe for our 20th!
Travis Cormier
My favorite vacations often include a beach. I love to dive, so somewhere that I can be in the water all day and finish with the gentle ocean breeze are going to be a requirement. I've been able to experience some great diving destinations such as the Maldives and Cabo Pulmo. However, if there is one spot I'm really itching to dive, it is Palawan, Philippines.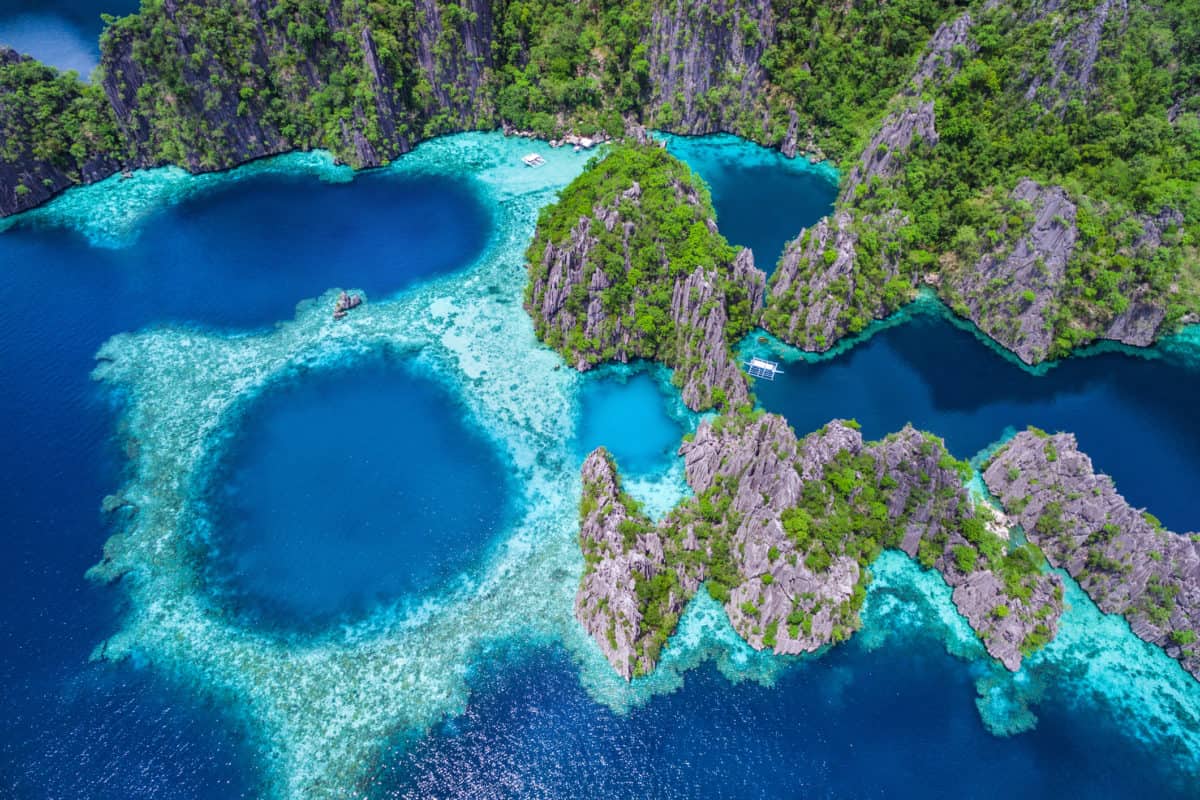 As I have progressed in diving, I've found myself attracted to wreck diving. There's some great places to dive wrecks, but many require deep dives or more technical diving experience that I simply don't yet have.
During WWII, a fleet of Japanese supply ships were hiding in the islands around Coron Bay. A US bomber fleet found them and sunk numerous gunboats and supply ships.  For a diver like myself looking to learn more about wreck diving, Palawan is hard to beat.
Thankfully, I may get a chance soon. I'm headed to Asia for a few weeks next year. I'm flying into Tokyo, and Palawan is definitely on the short list for one of the places to visit. I'm definitely looking to do some diving, so I may finally get to go to my dream destination.
Matt Brown
In the spirit of not copying other people's dream destinations and writing about it twice (*cough* Bryce Conway *cough* South Africa *cough cough*), I'll choose another dream destination that's high on my list of dream destinations, and should be yours as well if you're a true avgeek – the Micronesian Islands by way of United's "Island Hopper" service.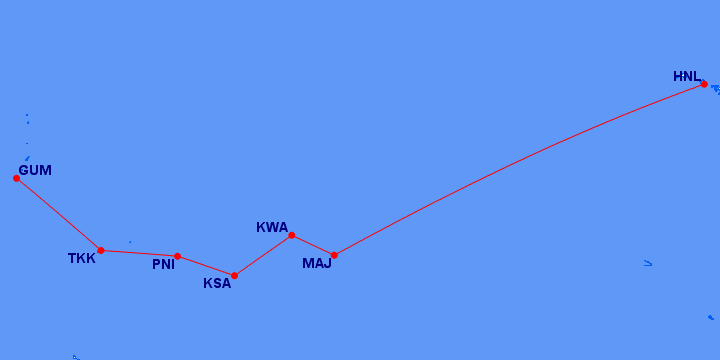 Departing from Honolulu (HNL), and flying to Majuro (MAJ) to Kwajalein (KWA) to Kosrae (KSA) to Pohnpei (PNI) to Chuuk (TKK) to Guam (GUM), United flies this route three times per week, and it's an essential lifeline to each one of these islands as it delivers food, supplies and mail.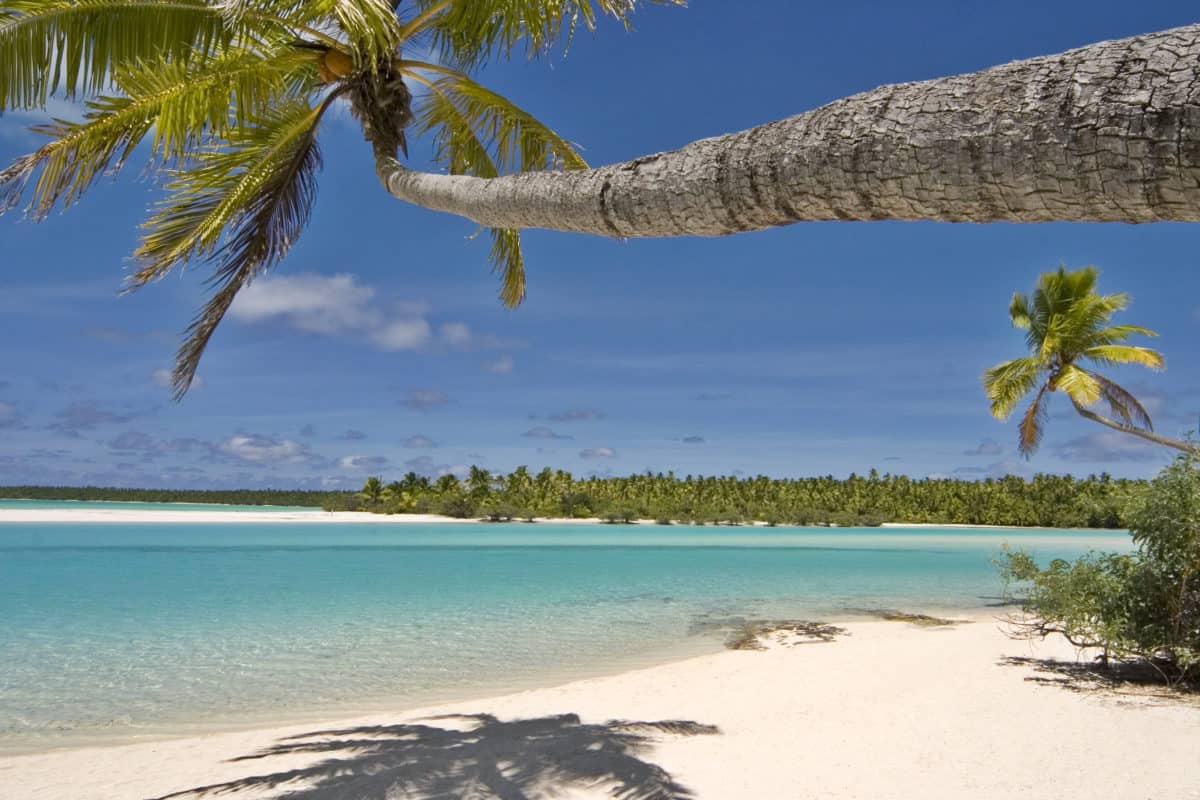 There are so many fascinating aspects of this part of the world to me, and to top it off, this abnormal flying route just amazes me, some of which include:
If you were to complete the route start to finish non-stop, it's scheduled for approximately 17 hours from when you start in HNL and deplane in GUM, covering a total flying distance of 4,365 miles.
All ground stops are 1 hour or less, but you can get out at each stop, get a passport stamp, and "explore" basically the airport area at each one except for Kwajalein (KWA) since it's an active military base. From the pictures I've seen, some of the airports are just small atolls that are seemingly barely above sea level, while some of the other islands are more mountainous and severe, requiring a more technical approach.
There is a second set of pilots and a mechanic on board every flight, complete with spare parts to fix most minor maintenance issues to arise. Given just how poor some of the infrastructure is on some of these islands, I can't imagine the complications if a more serious mechanical issue arose, but being the mechanic on this rotation has to be a pretty cool assignment!
What makes this route even more fascinating to me is that you can take advantage of United's Excursionist Perk as well as an open-jaw as a part of a greater round-trip award flight.
Translation: you can schedule stops on some of the islands as long as you want in order to explore some of these remote islands, without having to pay extra miles for an additional flight. And all of this can be done for just 35,000 United MileagePlus miles in Economy for the one-way Island Hopper flight.
Further, if you get really creative with maximizing stopovers and open-jaws, you could piece together quite an impressive itinerary with some potentially lengthy stays. But that's another time and another place.
The Micronesian Islands that United's Island Hopper services certainly are a part of the world that few of us may ever find ourselves in – which is why this route is so interesting to me. It's importance in WWII makes for some cool diving and snorkeling adventures among downed fighter planes and shipwrecks. I'd love to include this as a part of a longer trip itinerary, something like a trip to Hawaii, and then utilizing this as a super fun way to slowly make my way to continue on to Australia, or Japan, or other parts of Asia.
Caroline Lupini
I am the last person to add my dream destination to this article and that's because I'm about to leave on a trip that will take me there!
Since I started traveling more frequently, Bolivia's salt flats have been on the top of my list. I'm about to head to the airport, but I'm not going to make it to Bolivia for about six weeks.
I like to fly weird routes, so my first plan is to take Air France's Caribbean Island Hopper flight from Miami, FL (MIA) to Cayenne, French Guiana (CAY). The flight stops for around an hour in each of Port-au-Prince (PAP), Pointe-a-Pitre (PTP), and Fort-de-France Bay (FDF). An hour isn't enough time to see any of these places, but it is enough time to grab some food and a stretch! I've previously taken United's Pacific Island Hopper flight from Honolulu (HNL) to Guam (GUM) and the views were out of this world!
After I arrive in French Guiana, I'll be traveling overland through Suriname to Guyana over the next 10 days and then heading up to Trinidad and Tobago and then Curacao for about two weeks in order to get a cheaper flight to Cusco, Peru. Since I'm not really on a time frame, it made more sense for me to visit three additional islands for the same prices vs flying directly to Peru or Bolivia from Georgetown, Guyana.
After I make it to Peru, I'll be on an eight-day trek to Machu Picchu and then I'll make my way over to Bolivia! I actually don't have an exact plan for how or when I'm going to see the Salt Flats, but it's definitely going to happen and it will probably be around the middle or end of August! This has been a top trip for a long time so I'm really looking forward to it.
Final Thoughts
One of the best parts about using points and miles to travel is that you can quickly take travel dreams and turn them into reality. Sure, your dream destination might require you to use some cash to get there or stay there, but I'd be willing to bet that points can drastically reduce that cost. In the end, it really comes down to finding a time to visit that works for you. Now, if you'll excuse me, I have to figure out a trip to Monaco.
New to the world of points and miles? The Chase Sapphire Preferred is the best card to start with. With a bonus of 80,000 points after $4,000 spend in the first 3 months and 2x points on dining and travel, this card truly cannot be beat! 
Learn more
---
10xTravel is part of an affiliate sales network and receives compensation for sending traffic to partner sites, such as CreditCards.com. This compensation may impact how and where links appear on this site. This site does not include all financial companies or all available financial offers.
Editors Note: Opinions expressed here are author's alone, not those of any bank, credit card issuer, hotel, airline, or other entity. This content has not been reviewed, approved or otherwise endorsed by any of the entities included within the post.