I recently had the opportunity to try out business class on American Airlines on a Boeing 787 from Seoul (ICN) to Dallas (DFW).
Booking
I originally booked this flight in economy class for just a hair over $400 for the one-way flight from Seoul to Flint, Michigan via Dallas and Chicago. This review not discuss the domestic American Airlines flights.
I used my Citi Prestige Card to book my ticket and earned about 1,200 Citi ThankYou Points and ensure I had trip delay insurance as well as some other travel protections.
Since the flight from Seoul to Dallas is a pretty long one, I didn't want to fly economy if there was a way around it. However, based on my needs as a digital nomad who spends much of the year traveling, the price was too good to use miles for business class.
Instead, I banked on being able to use an American Airlines Systemwide Upgrade (SWU). Four SWUs are giving to American Airlines AAdvantage who reach top-tier Executive Platinum status.
Pro-tip: Executive Platinum status with American Airlines requires 100,000 Elite Qualifying Miles plus $12,000 in Elite Qualifying Dollars. If work isn't paying for your travel, it is very rarely worth spending your own money to earn elite status with an airline.
When you use a SWU, upgrade space must be available. Unfortunately, it wasn't when I booked my flight so I put myself on the waitlist for an upgrade. About two weeks before my flight my upgrade request cleared, so I knew well in advance that I wasn't going to be flying in economy.
American Airlines Business Class Seat and Cabin
I've flown American Airlines business class before, but never on their 787. The 787 is one of my favorite planes due to the dimming windows, lower cabin pressure, and higher humidity that makes flying just a bit more comfortable—of course, business class helps too.
The business class cabin features a 1-2-1 layout. This is a great configuration for solo travelers because no matter where you sit you don't have to worry about climbing over other travelers if you need to get up.
On this flight, I chose a window seat on the right-hand side of the plane for maximum privacy! Better yet, American Airlines features fully flat seats on their 787 so you can get comfortable when you're ready to take a nap.
I found the space of each business class seat to be very comfortable while sitting up, but a little narrow in the leg area when fully flat. Keep in mind that I am a side sleeper and tend to ball up a little bit, and there just wasn't quite enough room to sleep comfortably that way. If you're a back, stomach or slightly less balled up side sleeper, you'll probably be totally comfortable.
I'm also only about 5'7", so I can't comment on whether or not someone with significantly more height would find the seats to be a little too short while in their fully flat position.
The storage space for each seat is really well designed. There's a large storage compartment on one side of the seat that is plenty big enough for a book, phone, Kindle and associated chargers. This is also where the power outlet was located which was pretty convenient.
The other armrest featured a smaller storage compartment that was big enough to store the case for the Bose headphones provided by American Airlines for the flight. I have my own headphones, so I didn't try out the ones that were provided.
There's a super convenient reading light for when the windows on the flight have been dimmed for sleeping time but you're just not quite ready to sleep yet. A comforter that was provided which I found to be very comfortable, if not a little bit too warm.
Inflight Meals and Drinks
Overall, the food on the flight was solid, but far from the best I've ever had on a plane.
Just like on any American Airlines flight, we started off with warm nuts and a beverage of our choice.
The first course consisted of tomatoes and mozzarella plus a salad with dill yogurt dressing. Decent food options, but nothing to write home about.
I remember the last time I flew American Airlines business class, sea bass was the fish that was served for dinner and it was AMAZING, so I was a little disappointed to see only a boring whitefish on the menu.
I actually didn't get the sea bass last time, instead going for a filet because it was my first time flying international business class and I didn't know better yet, but I was traveling with a friend who shared a bite of his sea bass with me.
Instead, (again) I went for the steak with potatoes, broccoli and a mushroom sauce. Steak never really seems to turn out that well on a plane, but I'm a medium rare type of girl so it's probably just that plane steaks tend to be closer to well done that causes my main beef with plane beef (pun intended).
All in all, I'd give the steak a solid B-. Definitely edible, but maybe I should have gone for the fish—maybe I'll finally learn my lesson… but probably not).
Desert was a choice between an ice cream sundae and a cheese plate. When I can, I always try to get both, but in this case I first had to choose my preference (ice cream) and then wait to see if there were any left over cheese plates (there weren't).
Breakfast was served about two hours before landing in Dallas which was a little sooner than I was expecting because we had a crazy tail wind and landed an hour early! Being in business class for this flight, I would have been happy for the extra hour to sleep.
I chose the sausage and omelette breakfast. Anything with an omelette usually isn't my first choice, but this was actually pretty good. I especially liked the flavor of the sausage patty.
Bottom Line
American Airlines surely doesn't have the most amazing business class in the sky, but they make a good effort. With fully flat seats on their Boeing 787, you'll be pretty comfortable whether you're traveling as a couple or on your own. The food isn't anything to write home about, overall, but is definitely worth eating (just maybe go for the fish instead of the steak!).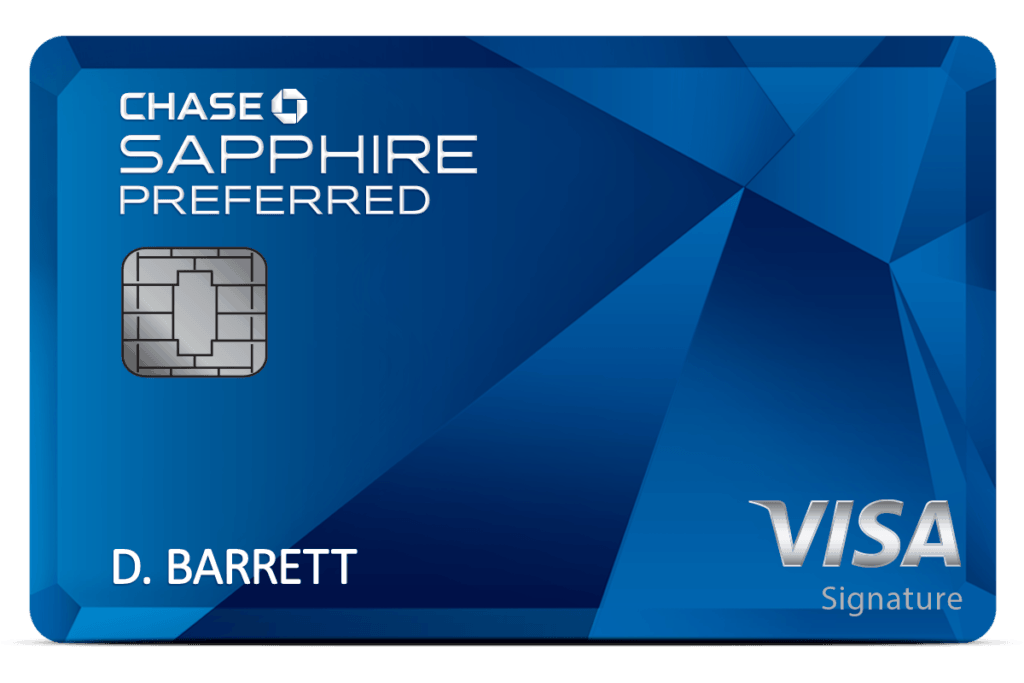 Chase Sapphire Preferred
50,000 Chase Ultimate Rewards Points after you spend $4,000 spend in 3 months
Learn more
---
Editor's Note: Opinions expressed here are author's alone, not those of any bank, credit card issuer, hotel, airline, or other entity. This content has not been reviewed, approved or otherwise endorsed by any of the entities included within the post.