In This Article
Loading table of contents …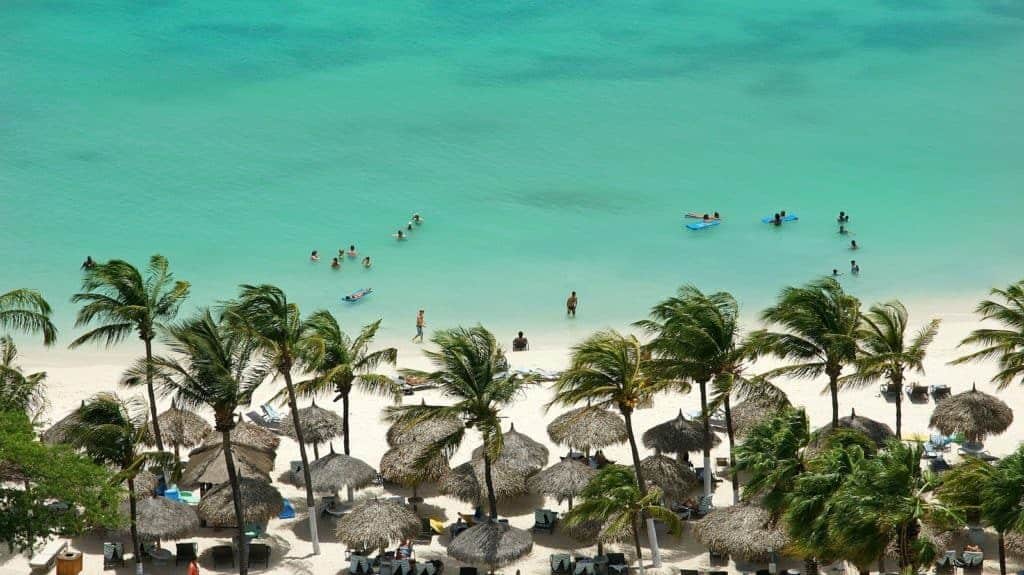 Note: Some of the offers mentioned below may have changed or are no longer be available. You can view current offers here.
Many of you have already earned the Southwest Companion Pass for 2018 (and possibly 2019 as well). Unfortunately, it will be harder to earn in the future since Chase restricted the bonus on personal cards to one every 24 months. If you have the Companion Pass, now is the time to get the most value possible out of it.
With that in mind, I wanted to share with you some of the awesome destinations you can get to using the Companion Pass.
Aruba
Aruba is one of my favorite Caribbean destinations. The resort area runs up and down the west coast of this small island nation and the water is extremely calm. I recommend Aruba to all of my friends with small children, because the calm ocean helps make it a great family-friendly destination.
If you're an adventurous traveler, Aruba also has plenty of adventure for you too. When I visited last year I rented a motorcycle and road along the desert sands of the west coast, and explored the caverns and natural pools (not for the faint of heart to get there!) in Aruba's Arikok National Park.
Use Your Companion Pass to Explore the Caves of Aruba's National Park
Southwest flies nonstop to Aruba from 3 U.S. cities:
Baltimore/Washington (BWI)
Ft. Lauderdale (FLL)
Houston Hobby (HOU)
From HOU and BWI , typical rates are around 26,000 Rapid Rewards points and $75 in taxes and fees per person. The best deal I've found is from FLL, where prices are as low as 14,500 Rapid Rewards points and $75 in taxes and fees. With the Companion Pass, that means you and your companion can take fly to Aruba for only 14,500 points and $150 in taxes and fees!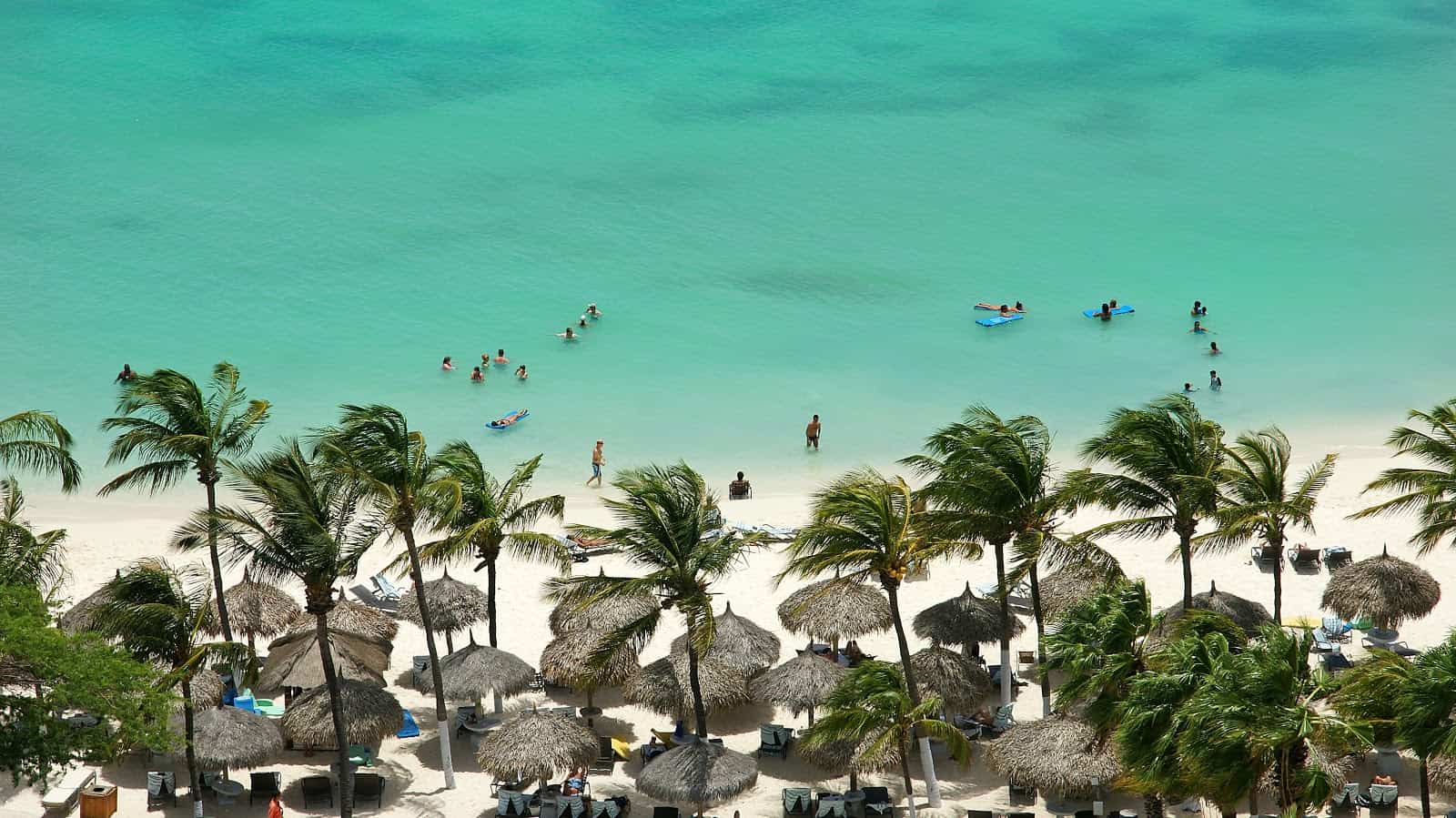 The Calm Waters of Aruba are Great for Families
I know not everyone lives in these three cities – and they're pretty popular Southwest hubs – so let's explore some connecting options.
If you're trying to fly from Denver, you will pay a little bit more in Rapid Rewards points, but with the Companion Pass you're still getting an amazing deal. You can travel round-trip for as low as 40,000 Rapid Rewards points and $75 in taxes and fees. Although it seems like a lot initially, breaking it down you quickly realize that is only 20,000 Rapid Rewards and $75 per person to get to one of the farthest and hardest to reach Caribbean vacation spots.
Grand Cayman Island
The number of activities that are packed into the Grand Cayman Islands is truly unbelievable. You can snorkel with one of the biggest fevers of stingrays at stingray city, enjoy the traditional architecture of George Town or see the rare blue iguanas at Queen Elizabeth II Botanic Park.
Enjoy the Crystal Clear Waters of the Caymans!
Getting to Grand Cayman is easy, with Southwest offering direct flights from 2 cities:
Ft. Lauderdale (FLL)
Houston Hobby (HOU)
Right now, flights can be booked for as low as 23,000 Rapid Rewards points and $90 in taxes and fees from HOU.
The Grand Cayman Island makes my list not only because it is an amazing place to visit, but because it is a tremendous value for your companion pass when you fly out of Ft. Lauderdale.
That's because you can fly round-trip from Ft. Lauderdale for as low as 5,460 Rapid Rewards and $90 in taxes and fees per person! No, this isn't in the off-season, this is the price you can get travelling in July of this year!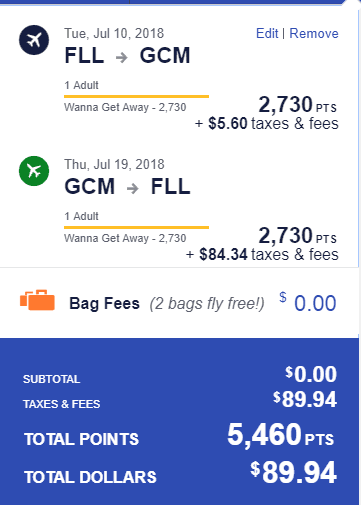 With the Companion Pass, you would be only need 5,460 Rapid Rewards points and $180 for a vacation for two That's a phenomenal deal for anyone looking for a caribbean adventure.
The low direct price also means that flights connecting through Ft. Lauderdale absorb that discount. If your origin is Chicago, you can secure a great getaway to the Caymans with your companion for approximately $400 round trip, or 20,000 Rapid Rewards points plus taxes and fees.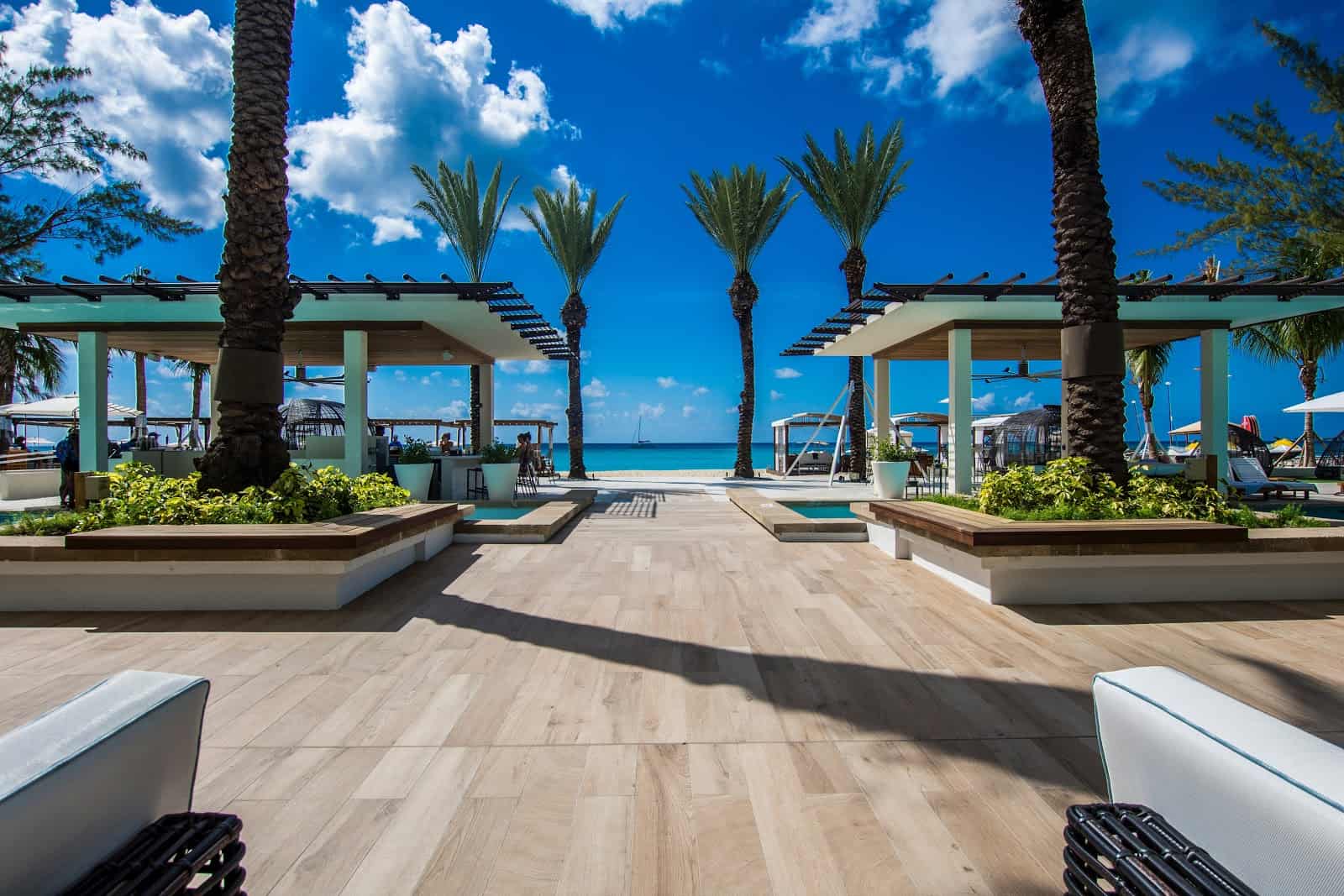 Use Starpoints to stay at the Westin Seven Mile Beach
No, this isn't for winter months only either. This is the price I found in July through September when other airlines cost over $500 per person! This is a truly great value getaway for any Chicago readers we have.
Costa Rica
Costa Rica has been a popular travel destination for a few years now, and for good reason. With reasonable pricing, great food and all the adventures you can imagine. Costa Rica really does have it all.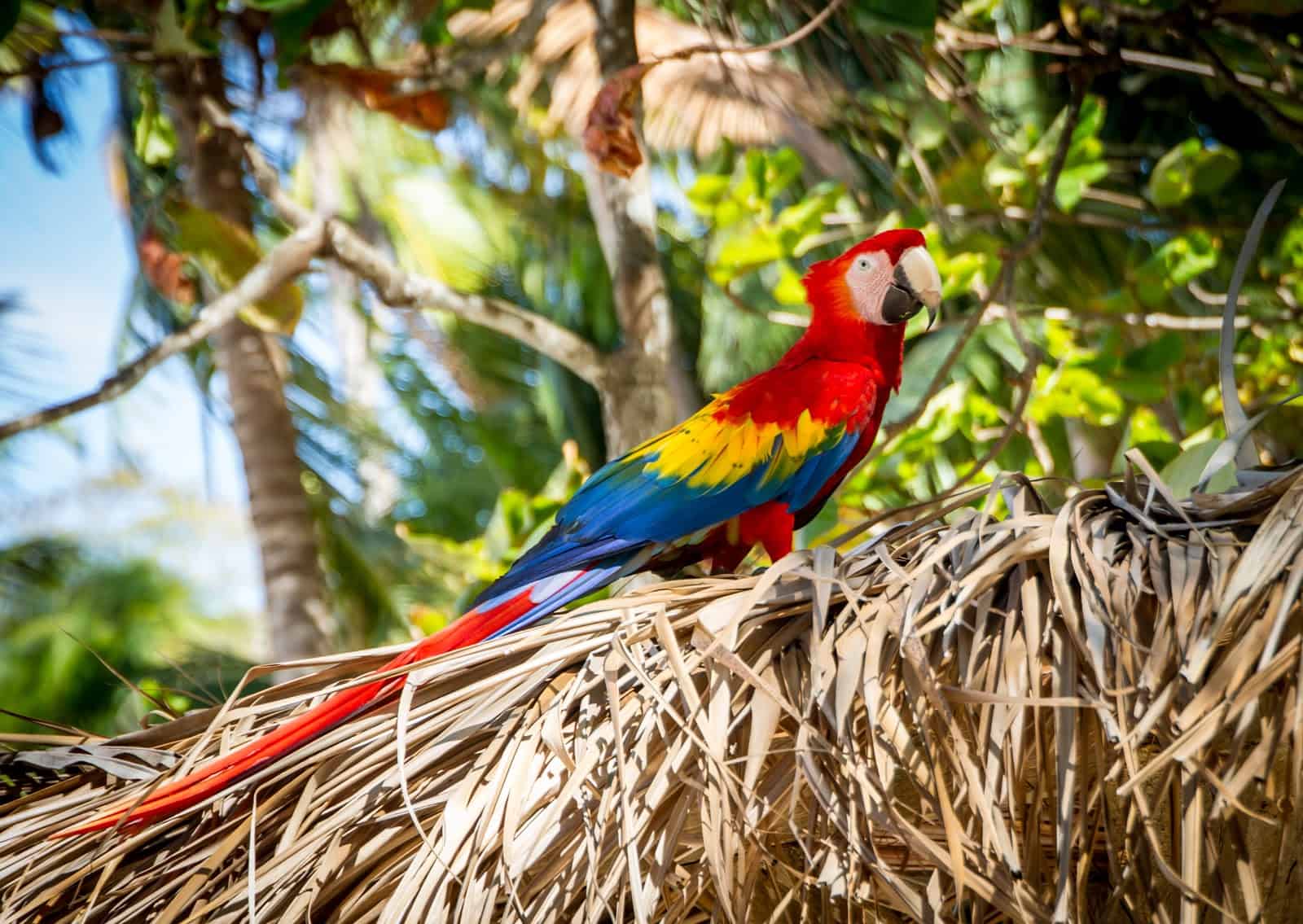 Wildlife Lovers will Love Costa Rica
It's also one of the easiest destinations for Americans using the Companion Pass because Southwest flies to two airports – San Jose and Liberia. This greatly increases your options for finding a good flight deal.
Southwest operates two non-stop flights between the U.S. and Liberia (LIR):
Baltimore/Washington (BWI)
Houston Hobby (HOU)
From HOU, non-stop flights will cost as little as 19,000 Rapid Rewards and about $80 in taxes and fees. Flights from BWI cost about the same, pricing out at 20,000 Rapid Rewards and $80 in taxes and fees.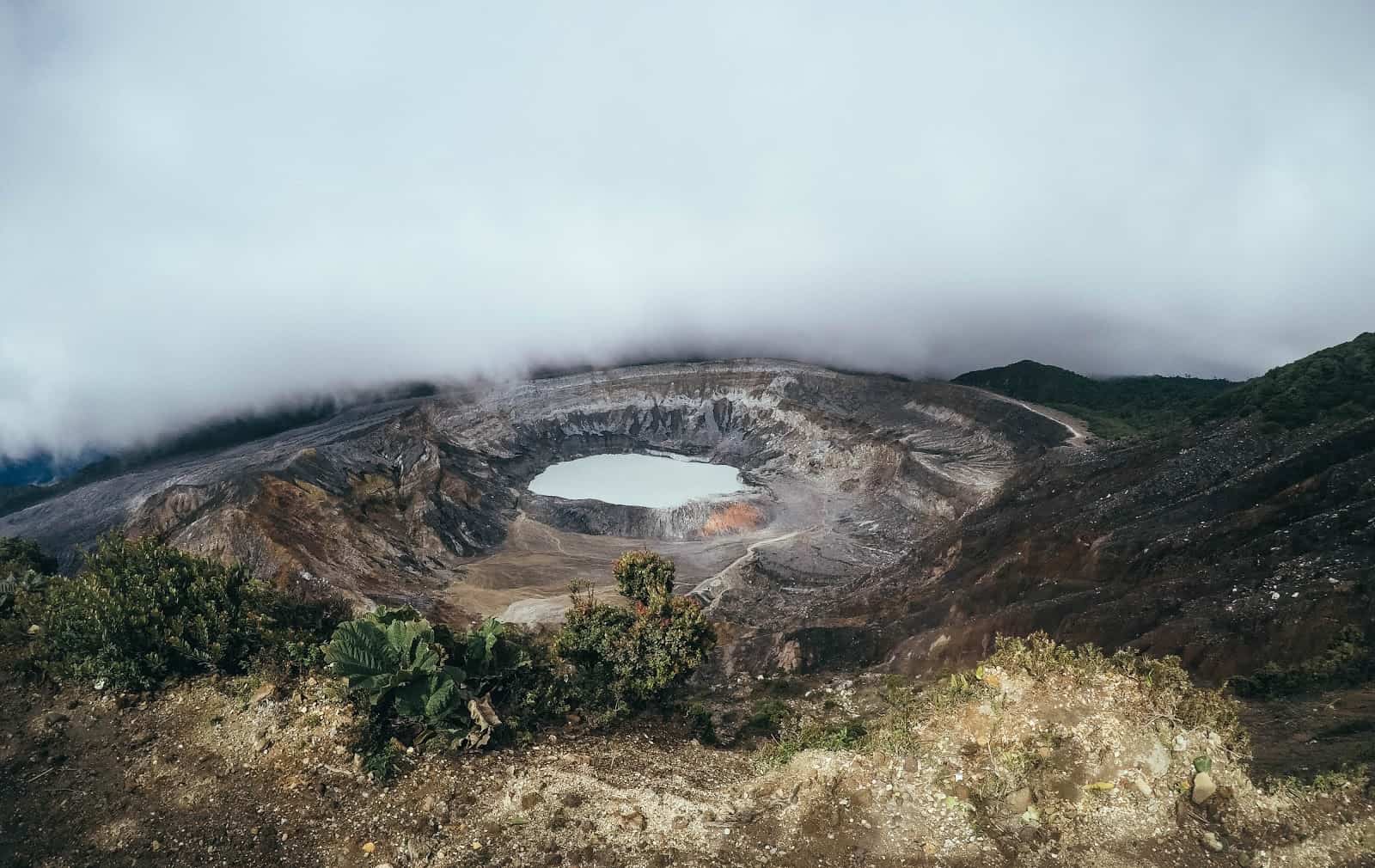 Volcanoes, Hiking, Birds, and Beaches – Costa Rica has it all
Flights to LIR are seasonal though, and that tends to cause the price to be a little higher. If you travel to San Jose (SJO) you can often save a few thousand Rapid Rewards. Flights to SJO originate from 3 US.. cities:
Baltimore/Washington (BWI)
Ft. Lauderdale (FLL)
Houston Hobby (HOU)
From BWI, you can fly for as little as 17,000 Rapid Rewards points and $80 in taxes and fees. HOU is a little pricier at 19,000 Rapid Rewards points and $80 in taxes and fees. If you haven't figured it out yet, FLL is again the cheapest option. You can fly from FLL to SJO for as little as 12,000 Rapid Rewards and $80 in taxes and fees.
Traveling from the west coast to Central America doesn't have to be expensive. You and your companion can travel from Oakland to San Jose, Costa Rica for only 26,000 Rapid Rewards. Flights from Oakland connect through Houston, making it a premium of only 7,000 Rapid Rewards points per person. Two people round-trip to Costa Rica for 26,000 points is a great way to spend a weekend.
Numerous Domestic Getaways
While Southwest's International destinations are limited to the Caribbean, Mexico and Central America, it may seem that having the Companion Pass favors flyers at hubs that service these destinations.
However, Southwest currently flies to 40 states. While, domestic getaways don't always generate the same excitement as international ones, there is no reason they shouldn't!
With the Companion Pass, you can travel to many domestic hotspots like Denver, Seattle, Washington, D.C. and Austin.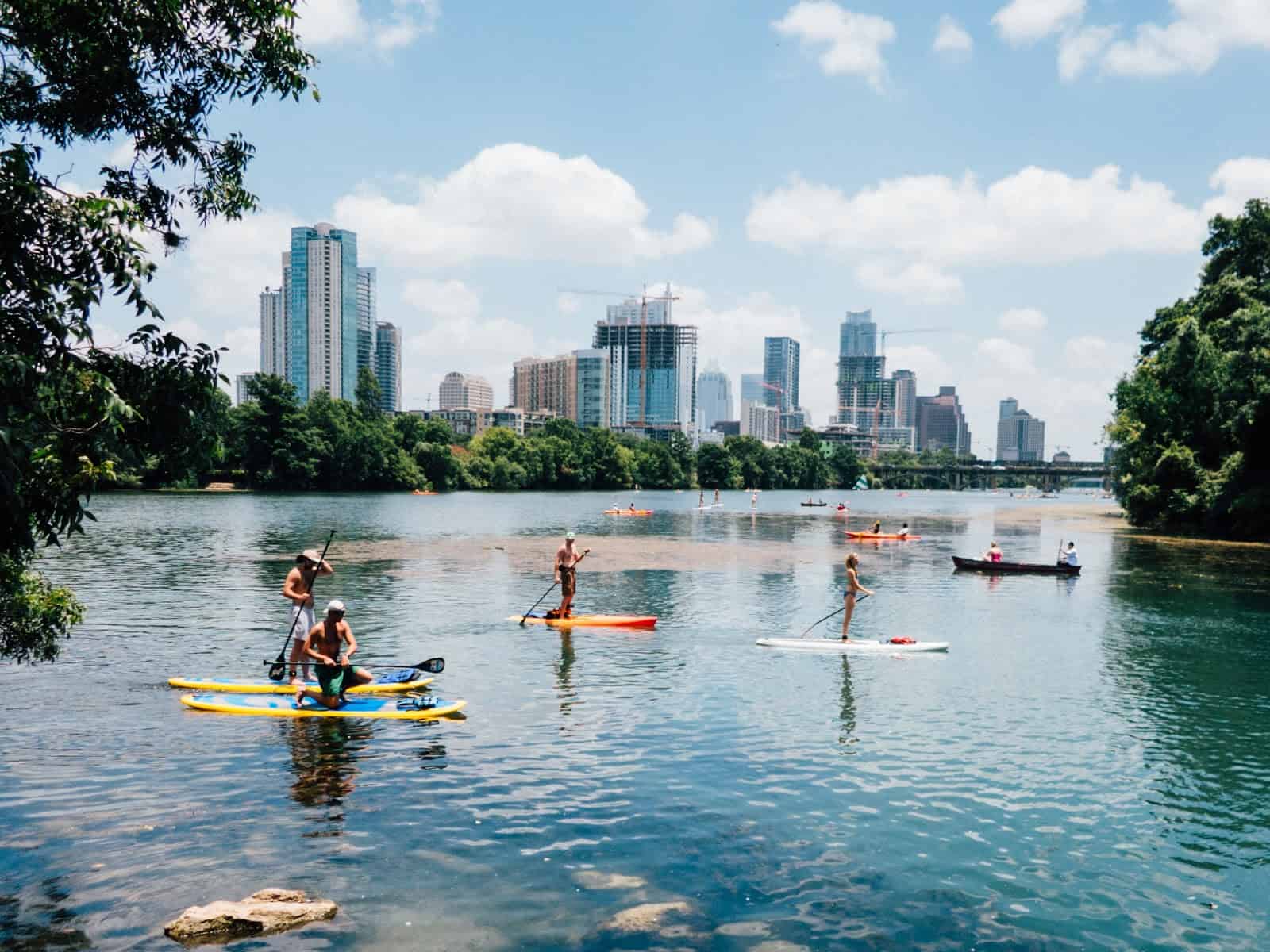 Austin is one of my Favorite Cities in my Home State!
But you shouldn't stop there, you should be taking advantage of the amazing value of the Companion Pass to explore. Perhaps, a few quick weekend getaway to cities such as Boise, Tucson or Portland (Maine and Oregon) for just a few thousand Rapid Rewards points (plus $12) are just what you and your companion need.
For me, this is one of the best values of all. The chance to explore the U.S. and visit places I otherwise wouldn't. I've used Southwest to fly to Arizona to stay at the Miraval and to Atlanta so I could take a road trip through the Carolinas and the Great Smoky Mountains. I even flew Southwest to elope at the Taco Bell in Las Vegas (no joke!).
Fly Southwest Domestically for Romantic Taco Bell Elopements!
Although we stress points, paying cash for domestic getaways is a great option! Remember: the Companion Pass works for tickets purchased with cash as well. Southwest frequently has some phenomenal sales on domestic flights. While they may not travel to the most desirable destination, it can be a great way to explore the US on a huge discount!
Speaking of domestic getaways…
Hawaii (Coming Soon)!
In case you haven't heard the news yet, Southwest announced late last year that they will begin flying to Hawaii in 2018 pending government approval.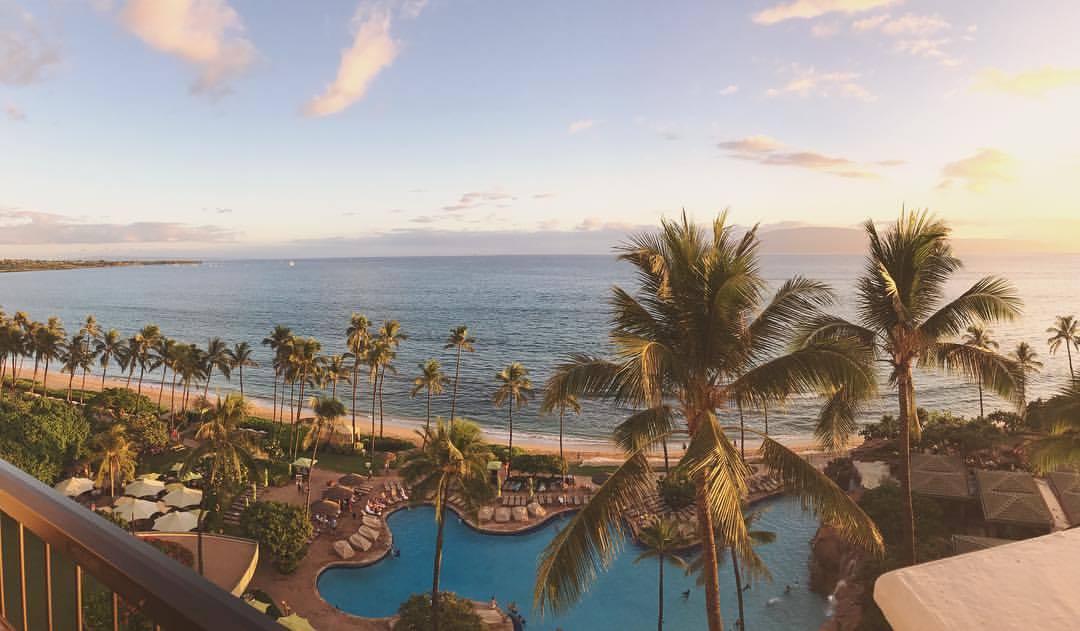 We had a Phenomenal Stay (and View) at the Hyatt Regency Maui!
Although there isn't a date announced yet, we are expecting routes to Hawaii to open late 2018 or early 2019. There's no telling how many points it will cost, but it will certainly be one of, if not the best value uses of the Companion Pass.
If your Companion Pass expires at the end of 2018, I wouldn't count on Hawaii being available. Southwest's current schedule is through November 3rd, and there are still no Hawaii flights on the schedule. But if you have the Companion Pass through 2019, I would expect to be able to use it for Hawaii.
Final Thoughts:
The Southwest Companion Pass is easily one of the best values in travel. Whether you are using points or cash, it can help you (and your companion) visit amazing places such as  Aruba, Costa Rica and any number of domestic destinations.
Travel in Style,
Travis
New to the world of points and miles? The Chase Sapphire Preferred is the best card to start with. With a bonus of 60,000 points after $4,000 spend in the first 3 months and 2x points on dining and travel, this card truly cannot be beat!
Learn More
Editors Note: Opinions expressed here are author's alone, not those of any bank, credit card issuer, hotel, airline, or other entity. This content has not been reviewed, approved or otherwise endorsed by any of the entities included within the post.