In This Article
Loading table of contents …
So, we'll make things simple: the best day to book a flight is when the price is right! But how can you know whether or not the price is "right," and what does that even mean? Read on for some tips to help you book the best fare possible for your next trip.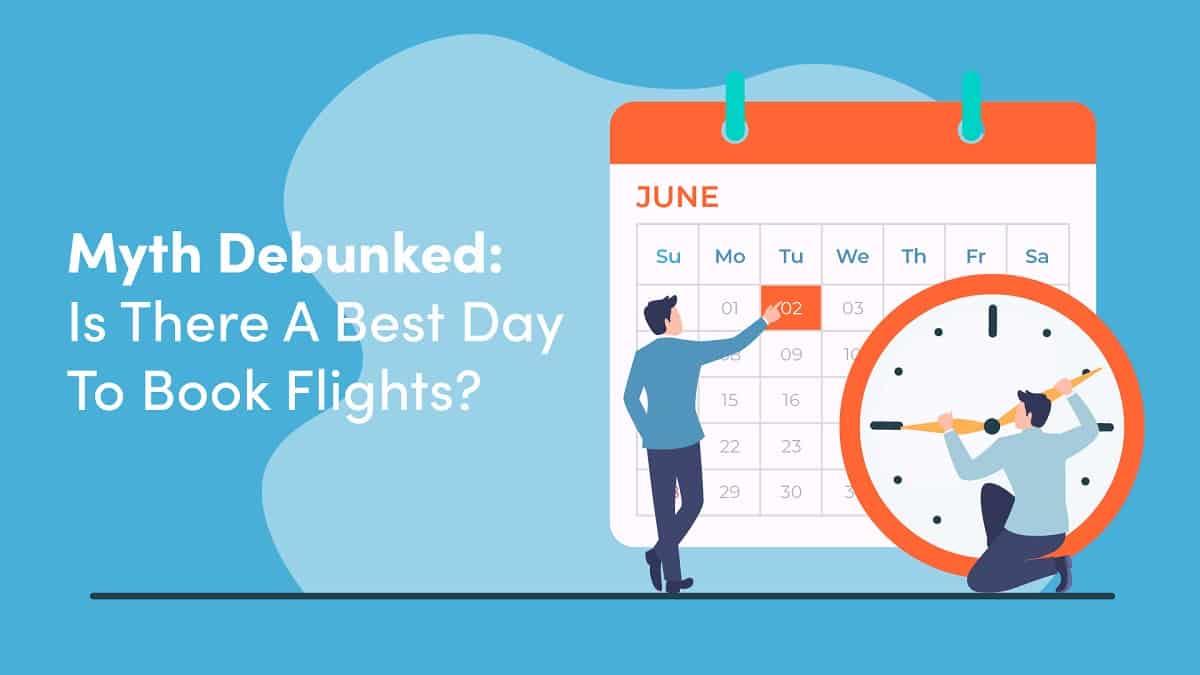 Note: Some of the offers mentioned below may have changed or are no longer be available. The content on this page is accurate as of the posting date; however, some of our partner offers may have expired. You can view current offers here.
Forget everything you thought you knew about booking flights because we're about to bust some myths. If you've been toiling over whether to book your flight on a Tuesday evening or a month and a half in advance, this is the article for you.
While there are several ideas out there regarding when to book your flight for the best price, a few of them are just flat-out nonsense. Adding a pandemic to the mix makes things even more complicated because of consolidated routes, increases in travel restrictions, and the race to make up for revenue loss.
So, we'll make things simple: the best day to book a flight is when the price is right! But how can you know whether or not the price is "right," and what does that even mean? Read on for some tips to help you book the best fare possible for your next trip.
Outlining the Popular Myth That There Is a Best Day to Book Flights
As we mentioned before, there are a few rumors out there that claim to be the gold standard for booking flights, but do they hold up? Some of the most popular rumors include booking on a Tuesday night, never booking on a Friday night, and booking exactly 47 days in advance. While somebody somewhere may have some weak data to back these claims, you should know that there isn't enough data to support any of them.
If you think about it, there is really no incentive for airlines to market flights differently on a Tuesday or Friday compared to any other day, especially without taking into account larger temporal trends. Following that logic, the "47 days in advance" rumor makes a bit more sense but it still won't work every single time. If the goal is to sell seats on a flight and the flight is less than 2 months away, it's possible that airlines will want to reduce prices for a while before raising them again to exploit last-minute travelers. However, this will still depend on the market demand for the flight and whether or not the airline thinks it can sell at the desired price point.
Bottom line: these rumors are too weak to rely on. Let's talk a bit more about the mechanisms behind pricing models and how to understand them better before booking your next flight.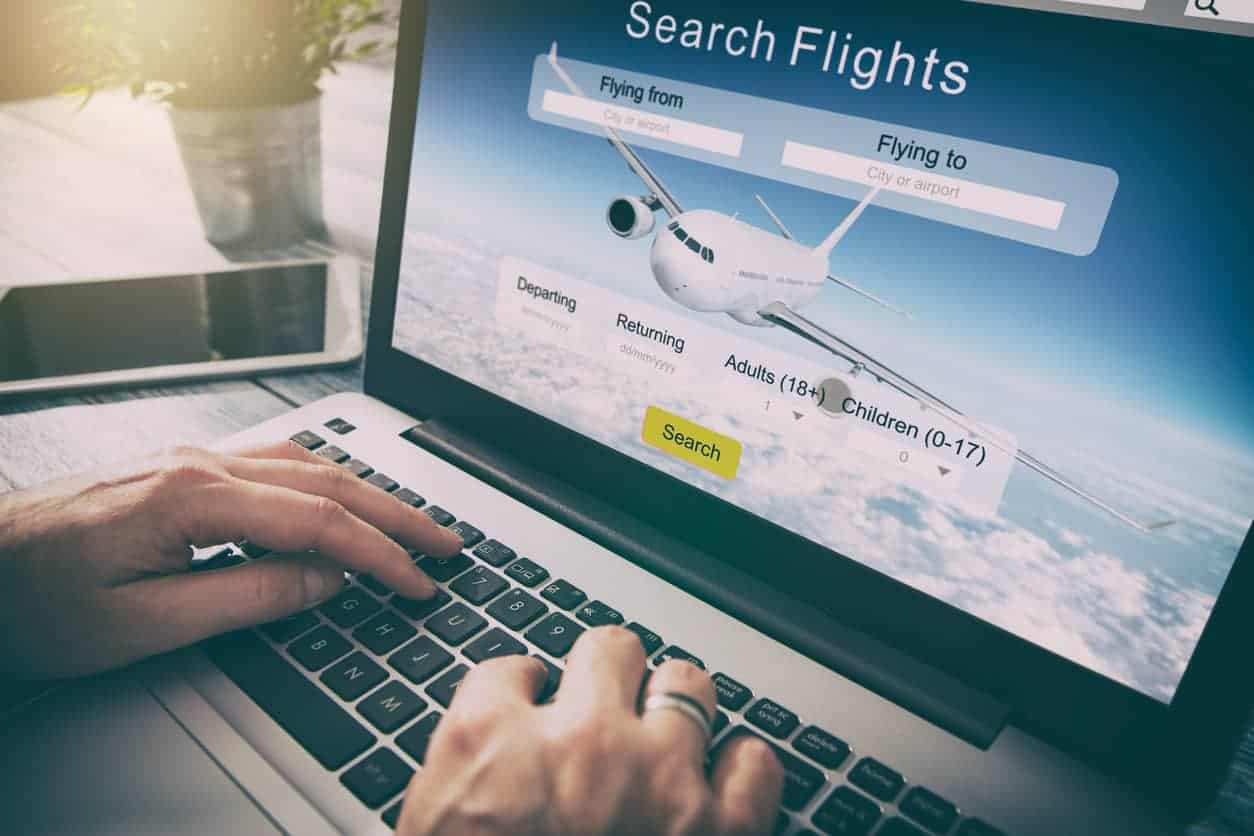 There Is No Best Day To Book Flights
The first thing we should clear up is that it does matter when you book your flight because fares are never static. However, there is not one given formula for determining when those fares dip and when they go up. That being said, there is no true best day to book flights. The best day to book a flight is that sweet spot between supply and demand, which unfortunately varies for every single route.
Generally, airlines begin pricing seats with different fare classes for the same ticket. If an economy ticket is available in Economy Basic, Economy Main, and Economy Plus, that economy ticket technically has three different prices attached. If Economy Basic sells out first, then you'll see that economy tickets seem to rise in price when in reality, the lowest economy fare code has simply sold out.
For example, let's look at a flight from Detroit (DTW) to London (LHR). There are five (!!) fare codes for this ticket, and the first three are technically economy tickets. If you search for this flight via a third-party search engine and notice that tickets are available from $898, but then the next day that price "jumps" to $1,048, that likely means that the last Economy Basic ticket has been sold. It doesn't mean that you could've snagged an Economy Main or Economy Plus ticket for $898; it just means that the lower fare class is sold out. This is important to understand because there is a difference between fare codes and fares that are truly changing.

Tricks That Just Don't Work
Okay, so there isn't one best time to book a flight. Are there other ways to get a better deal? Of course! Here are a few that do not belong to that list.
Clearing Cookies or Browsing Incognito
Contrary to popular belief, the algorithms that govern dynamic pricing models are not concerned with your obsessive tracking of certain flights. This isn't to say that data mining algorithms aren't interested in your search habits, but you are not getting an especially high price just for showing special interest in a certain flight. If airlines penalized potential customers for their high interest, those customers could easily find a cheaper booking through a third-party agent. That is contrary to what airlines want, so there is no risk in tracking flights directly through the airline.
Buying Individual Tickets vs. Group Tickets
In most cases, there is no benefit to buying individual or group tickets. There is no volume discount, nor is there a benefit to buying individual tickets for groups traveling together. If there does appear to be a difference, it's likely because you're getting tickets in different fare buckets so the individual prices would be different as well.
Tricks That Do Work
Now that we know what doesn't work, let's take a look at a few things that do work.
Change your Booking Country
Again, this one isn't a guarantee but I've noticed that changing your booking country to the home country of the airline can sometimes get you a slightly better deal on airfare. There are a few cases where customers are incentivized for booking locally, so it's worth a shot. If your booking currency changes when your booking country changes, make sure you're not losing out on bad currency conversions or fees on foreign currency charges.
Start from a Hub
If you live near a hub airport, chances are high that you'll be able to find better prices than smaller regional airports. This is because hub airports host multiple airlines and routes, driving up competition and encouraging fare wars between airlines. Also, the demand for flights out of hub airports is high enough for you to have plenty of reasonably-priced options.
If you don't live near a hub airport, it might be worth investing in a separate positioning flight to get you to the hub airport instead of booking your ticket straight from your regional airport. In that case, it's often cheaper to separate your positioning flight and main flight rather than booking the whole trip on one itinerary.
Depart on a Weekday, Return on a Weekday
While there is no ideal day to book a flight, there could be an ideal day to fly. This is a simple function of supply and demand; due to typical working days, demand for weekend travel is often a lot higher. This incentivizes airlines to raise weekend prices because they know those tickets are an easy sell no matter what.
In particular, departing on a day other than Friday or Saturday and returning on a day other than Sunday could get you a much better fare. This is also often the case if you travel during a major holiday. If the majority of folks prefer to be at home celebrating, you could take advantage of a discounted fare on holiday travel.
Hidden City Travel
This is a lesser-known and lesser-performed trick, but you could try a hidden city itinerary. This is a trick where your desired destination is actually your layover city, but it's cheaper to book a ticket to a different destination rather than that city alone. A company called Skiplagged famously helps travelers find cheaper tickets by finding the cheapest routes that include their desired destination as a layover. That way, the passenger can simply skip the rest of the flight. However, there are some major risks involved in this and several things to think about.
Do not check any luggage! Any checked luggage will go directly to your final destination and likely won't be accessible during your layover.
Do not book a round trip! If you are not on your final flight, the airline will cancel the rest of your ticket.
Do not attempt to earn miles on these flights! Attaching your frequent flier number helps the airline identify and flag you as a potential scammer, and it's possible that airlines can pursue legal action if they detect this pattern in your flying behavior.
Using a hidden city itinerary is not illegal, but airlines really hate it. If you decide to hop off at your layover city, just make sure you have all of your luggage with you and you have enough flexibility should you be rebooked due to weather or technical issues, etc.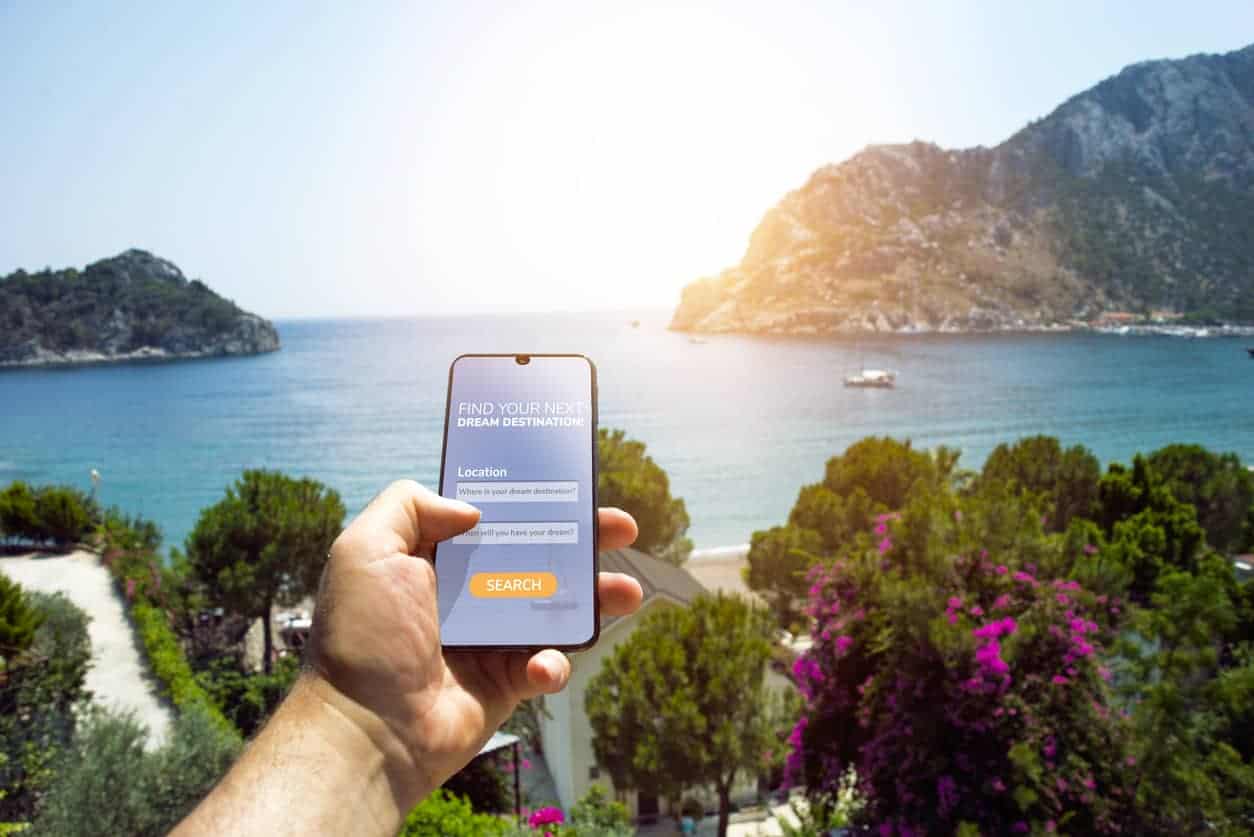 Understanding Airline Flight Schedules Helps You Start Looking Early
Usually, airlines release their travel schedules a little less than a year in advance; typically 11 months or 330 days. If you are planning a big trip and know about it well in advance, you can start your search for a good deal around that time.
Instead of checking flights every single day (which will not jeopardize your chances of finding a good deal), we recommend using Google Flights to track your desired itinerary. If there is one thing that Google has plenty of access to, it's data. You'll find all of the charts and tables you want, and even better, Google will send you an alert if the price dips below what is typical. That way, you'll be able to take advantage of any favorable pricing trends and have access to better fares without doing a ton of legwork.
There Is The Worst Time To Book Flights
While the best time to book flights is when the fare is right, the worst time to book flights is when the fare is wrong. Even though the time to book the best fare is pretty dynamic, the time to book the worst fare is, luckily, less so.
Typically, airlines raise prices 2-4 weeks prior to departure. As we touched on before, this is to exploit last-minute travelers who don't have time to be picky about the pricing. Last-minute travel is also typical amongst business travelers who are traveling on a set schedule and will pay a bit more to make sure they can remain on that schedule.
If you have the ability to be a bit more flexible and don't need to book last-minute, then don't wait until that's your only option! Be sure to book at least a month before you plan to travel so that you don't get slammed with a last-minute fare boost.
Stop Worrying About The Cost and Use Points and Miles to Save
What if you didn't have to pay for your flight at all? By using points and miles that you've saved up from other purchases, you won't have to!
Redeeming your stash of points and miles is a great way to reduce the cost of the flight, and your points and miles do not necessarily have to be in the airline currency. Airlines typically have transfer partners and accept points and miles conversions from partner hotels and airlines, so check and see if your points or miles qualify for a direct transfer.
Additionally, generic credit card points from Chase or American Express are great currencies because you can redeem them through the Chase Ultimate Rewards or Amex Travel portals. Booking through these portals is a great way to offset your cash cost if you find a good deal on your trip.
Final Thoughts
Even though there is no one best day to book your flight, there are a few different things to keep in mind if you want to book a great deal. If you are trying to save big on your next trip, your best bet is to be flexible on dates and departure airports. Don't shy away from redeeming your points and miles to save cash, and use Google Flights to track your desired itinerary so that you can book when the price is right!
New to the world of points and miles? The Chase Sapphire Preferred® Card is the best card to start with.

With a bonus of 80,000 points after $4,000 spend in the first 3 months, 5x points on travel booked through the Chase Travel Portal and 3x points on restaurants, streaming services, and online groceries (excluding Target, Walmart, and wholesale clubs), this card truly cannot be beat for getting started!
Learn More
Editors Note: Opinions expressed here are author's alone, not those of any bank, credit card issuer, hotel, airline, or other entity. This content has not been reviewed, approved or otherwise endorsed by any of the entities included within the post.