Note: Some of the offers mentioned below may have changed or are no longer be available. You can view current offers here.
If you're headed to Brazil but you've already been to Rio de Janeiro or the Amazon, I've got a few interesting alternatives for you to explore. I recently went back to Brazil and decided to check out the easternmost coastal areas for some sun and scuba diving, so if that sounds like fun to you, check out my itinerary for the Brazilian horn and how I booked it for only $588 and 8,000 miles.
Amazing, right?
How I Booked My Trip to the Brazilian Horn
This trip was planned because of a great fare that popped up at an opportune time. One of my friends and I had dates set aside for a trip without a specific destination in mind, so when a $340 round-trip flight from Miami to Recife popped up, we didn't take long to book. Once we had that locked in, I booked a flight from Denver to Miami that cost $123.
Theoretically, I also needed a flight back to Denver, but I actually needed to go to Texas for work and would have needed to book a flight for that anyway, so I don't count that as part of the cost of this trip.
Finally, once we had the flight booked to get to Miami, we set our eyes on snagging a flight to Fernando de Noronha. Unfortunately, these flights can be quite expensive, but it's possible to use United miles to fly its partner Azul.
For the flight from Recife to Fernando de Noronha, I purchased a ticket with GOL for $119 and decided to fly back to the mainland via Natal so we could visit another city. This flight cost quite a bit more, so I elected to redeem 8,000 United miles and pay $6.10 in taxes.
My Visit to Recife (Days 1-2)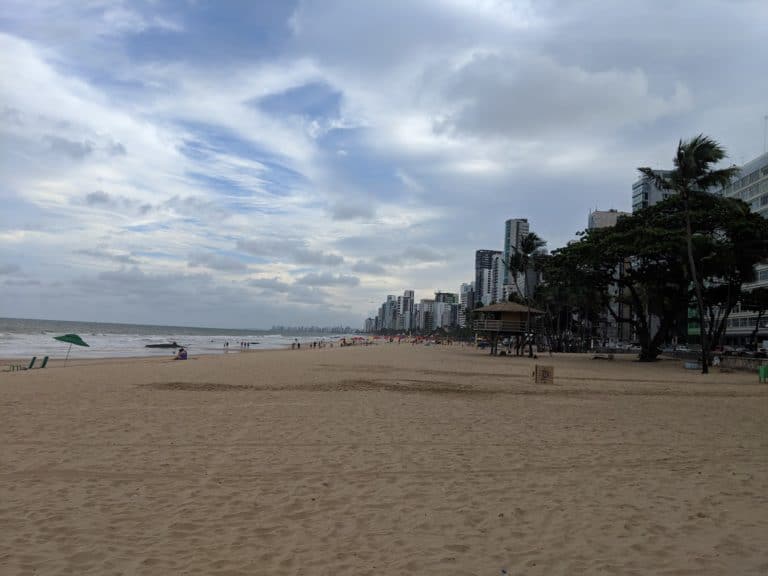 When I flew into Recife, I was more than ready for a beach day. Recife has vast expanses of sandy beaches, but probably the best-known one is Boa Viagem beach. This beach is located in a nice part of town, but it's waters are known for being shark-infested so I spent more time in the sand than in the water. I like to check out art and culture wherever I am, so I also made sure to visit the Francisco Brennand Sculpture Park while I was there (and actually met the sculptor himself!).
Scuba Diving in Fernando de Noronha (Days 3-5)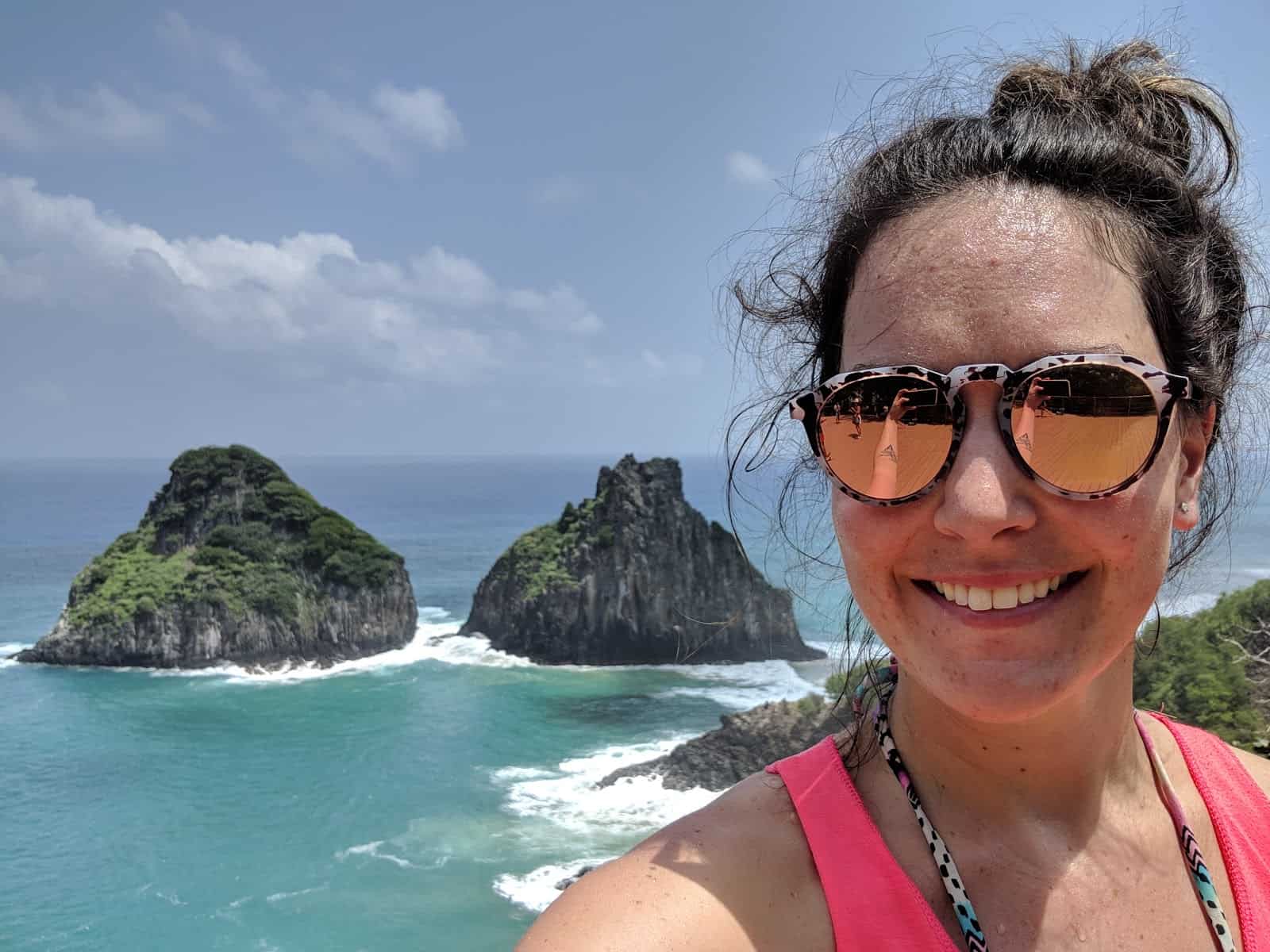 My main reason for visiting this side of Brazil was because it's a mecca for scuba diving, one of my favorite activities. Ilha Fernando de Noronha is an idyllic island way out in the middle of the Atlantic Ocean, and with so much untouched water around, it was exactly where I wanted to be.
The water near the island is some of the clearest in the world, and we swam through enormous schools of fish and incredible rock tunnels. We even met some stingrays, playful sea turtles, and octopi! I'd definitely go back to dive these waters again.
A Quick Stop In Natal (Day 6)
I came back to the mainland and chose to visit the town of Natal, the northeastern tip of Brazil. The southern metropolis of Natal is bordered by a huge park called Parque das Dunas, which is a forested sand dune area that is ideal for a sunrise hike.
I'm not a huge fan of getting up early, though, so I enjoyed the dunes and beaches during the day and evening. If you're up for an adventurous dune buggy ride, head to Genipabu. The views of the shoreline and the lagoon are gorgeous there!
Back to Recife (Day 7-8)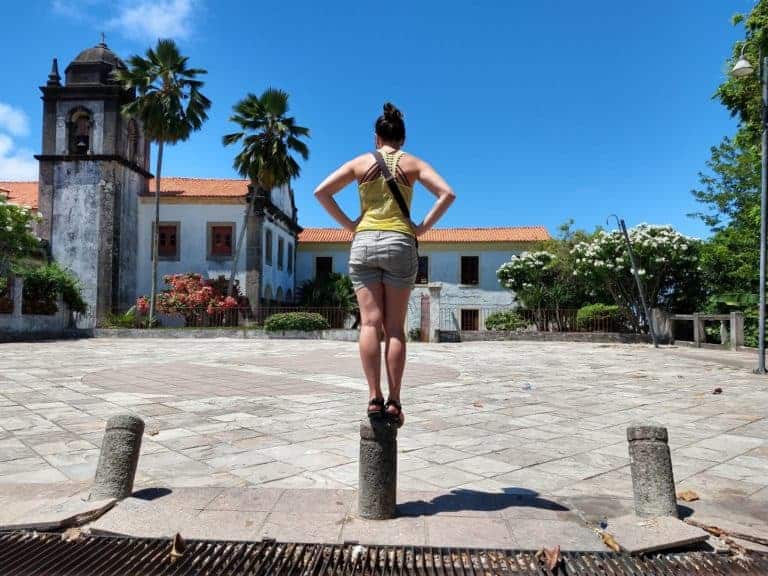 At the beginning of my road trip back to Recife, I stopped at Ponta Negra beach just south of Natal before hopping on the 101 and heading south. There are several different things you could do on the way, but I recommend taking the 101 rather than the coastal roads and hop off when there's something you'd like to see.
There are lots of beaches along the coast on the way, as well as the town of João Pessoa, where I stopped for the night. Alternatively, you could fast-track back to Recife and hit up some things you missed during the first round.
How to Book a Similar Trip for Yourself
If you want to book a similar trip with miles and points, you have a few options. No US airlines fly to Recife or Natal, but you can use miles from several airline programs to fly to both cities with Brazilian partner airlines.
Book Azul Airlines with United MileagePlus
The simplest way to book this itinerary is using United miles to fly on Azul Airlines. Azul flies to Recife from Orlando and Fort Lauderdale, or you can fly United or another partner to Brazil and then connect to an Azul flight.
Flights between the US and Brazil cost 30,000 miles each way in economy and 60,000 miles each way in business class; intra-Brazil flights under 800 miles (like to Fernando de Noronha) cost just 8,000 miles each way in economy.
If you book a round trip or open-jaw ticket, you can use the United Excursionist Perk to get one of the Fernando de Noronha flights for free, so you'd be looking at a total cost of 68,000 miles for economy or 128,000 miles if you book business class for the international flights.
Book LATAM with Delta SkyMiles or Alaska Mileage Plan
If you'd rather use Delta or Alaska miles, LATAM also has a lot of options. They have a direct flight to Recife from Miami, or you can connect via São Paulo or Brasilia. If you book with Alaska miles, you'll pay 25,000-30,000 miles each way in economy or 45,000 miles each way in business class. And remember that when you use Alaska miles, you can add a free stopover in either or both directions.
Delta doesn't publish pricing for award tickets; when we searched, their prices were significantly more expensive than other airlines, with economy flights costing 56,000 miles one way or 96,000 miles round trip, and business class prices well into six figures. Their partnership with LATAM only started on April 1, though, so watch out for award sales or pricing adjustments in the future.
LATAM doesn't fly to Fernando de Noronha, so you'd need to book that flight separately with cash or miles from another airline.
Book GOL with Air France-KLM Flying Blue or Air Canada Aeroplan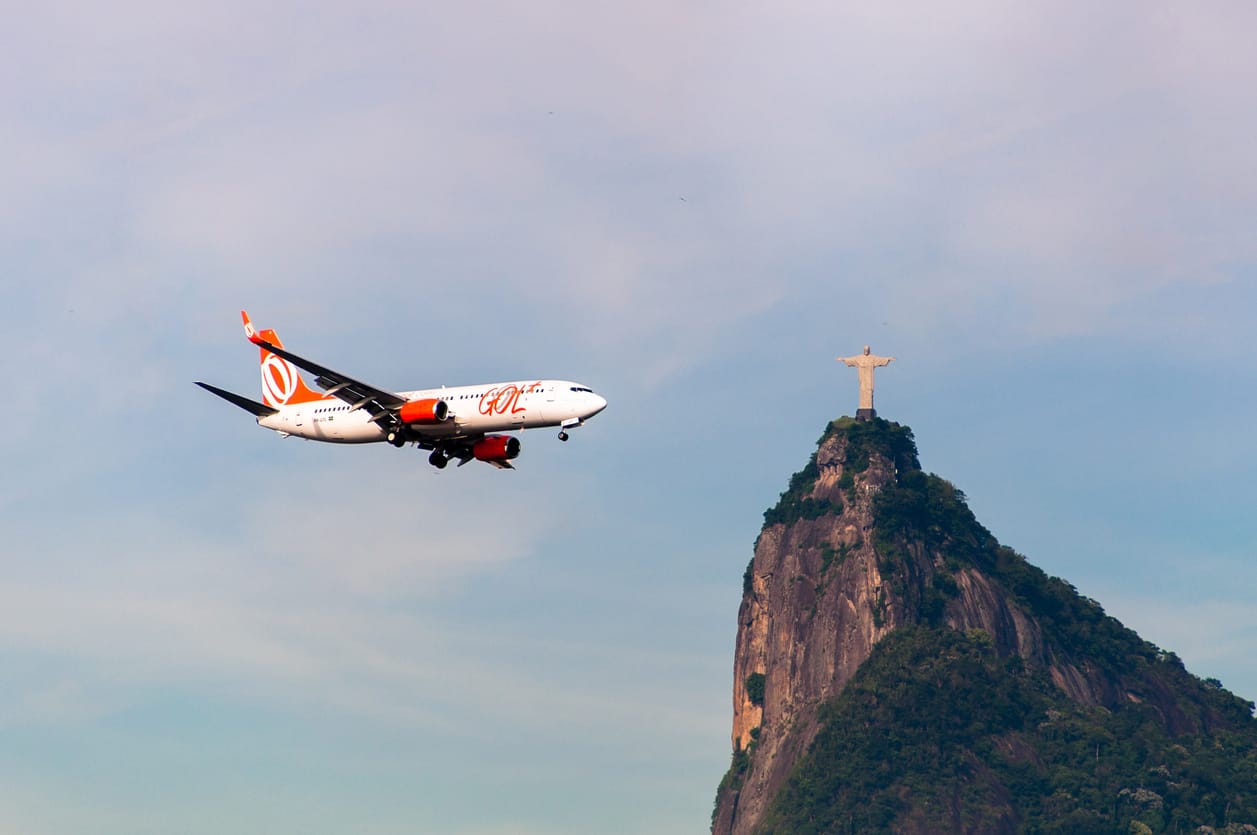 GOL Airlines also flies to both Recife and Natal. While it doesn't currently have any US-based partners, they do partner with several international popular mileage programs including Air France-KLM Flying Blue and Air Canada Aeroplan. They are also likely to partner with American Airlines in the future.
Using Flying Blue miles you'd pay about 29,000 miles each way in economy, or 72,000 miles each way in business class. You can combine GOL flights with connections on Delta if needed. Unfortunately, while GOL flies from Recife to Fernando de Noronha, it doesn't seem like you can book that flight with Flying Blue miles.
With Air Canada Aeroplan, you can expect to pay 30,000 miles each way in economy or 55,000 miles each way in business class. Intra-Brazil flights cost 15,000 miles each way.
Bottom Line
I absolutely loved visiting this part of Brazil. It was significantly less touristy than Rio and Fernando de Noronha, and, more specifically, it offered some of the most beautiful beaches I have ever seen and the clearest water for scuba diving. I would not hesitate to go back if another great airfare presents itself. I hope you can get there someday too!
---
10xTravel is part of an affiliate sales network and receives compensation for sending traffic to partner sites, such as CreditCards.com. This compensation may impact how and where links appear on this site. This site does not include all financial companies or all available financial offers.
Editors Note: Opinions expressed here are author's alone, not those of any bank, credit card issuer, hotel, airline, or other entity. This content has not been reviewed, approved or otherwise endorsed by any of the entities included within the post.