We all love earning points and miles, but if you don't know what to do with them, there isn't much point in getting them! Since the Chase Sapphire Preferred Card is one of the most popular choices for folks just starting their points journey, we wanted to share how 10xTravel team members would utilize the sign-up bonus.
Previously, we've talked about how to use the 60,000-points sign-up bonus but with the newly launched bonus of 80,000 Chase Ultimate Rewards points, we wanted to show you some fun ways to use this massive chunk of points.
Before we get to that, let's review the sign-up bonus and some of the benefits of the Chase Sapphire Preferred:
Sign-up bonus: 80,000 Ultimate Rewards points if you spend $4,000 within 3 months
2X points per dollar on travel and dining purchases
1X point per dollar on all other purchases
Annual fee: $95
Now, let's get into some fun ways to use 80,000 Ultimate Rewards points!
80,000 Chase Ultimate Rewards Points after you spend $4,000 spend in 3 months
Learn more
Matt Brown

With a fresh 80,000 Ultimate Rewards points at the ready, I know exactly where I would use them – the same place I was planning on using roughly 80,000 Ultimate Rewards points for a stay during an upcoming trip to Africa that unfortunately had to be rescheduled due to COVID-19.
The Heritage Le Telfair Golf & Wellness Resort first caught my eye as I was planning our trip. It's a recent addition to the World of Hyatt portfolio as it's a Small Luxury Hotels of the World member, which were recently introduced to World of Hyatt in late 2019.
This spectacular hotel is located in a 19th-century colonial mansion on the southern coast of the island of Mauritius, on an absolutely stunning stretch of white sand beach with clear blue water.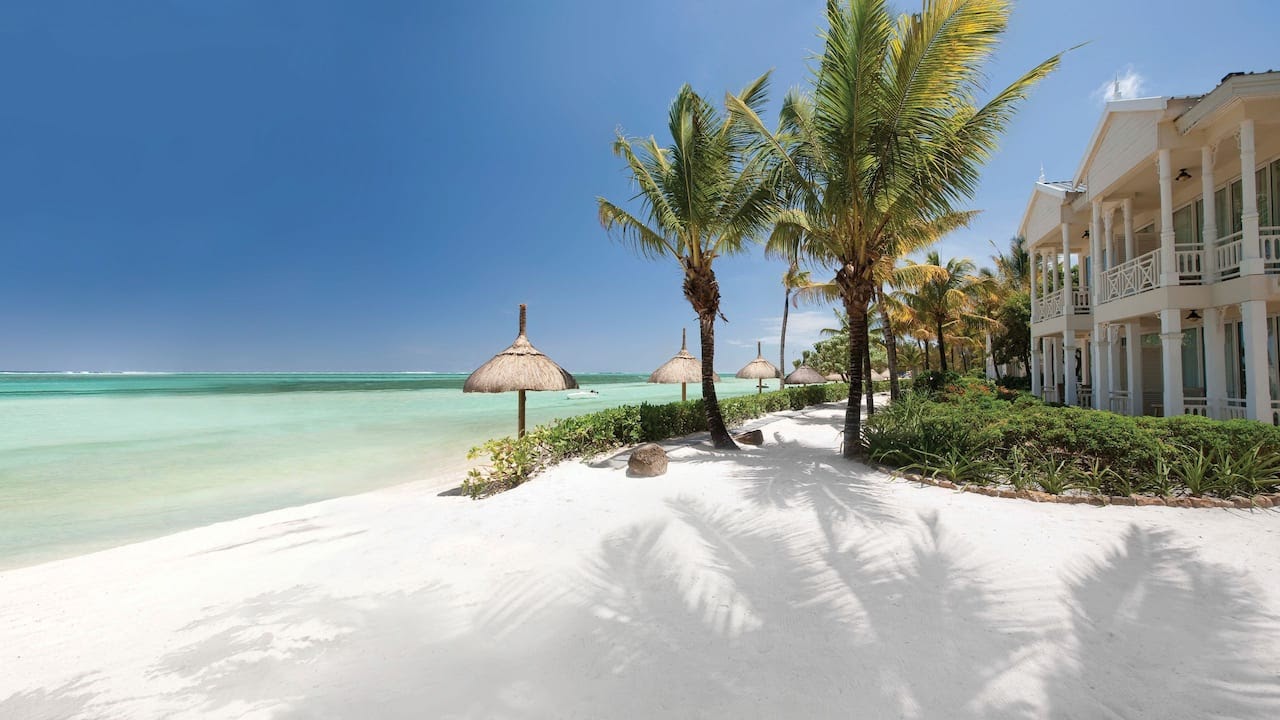 It's a Category 6 hotel, which means award nights cost 25,000 World of Hyatt Points here. This means that the sign-up bonus from the Sapphire Preferred would cover a three-night stay with a few points left over.
But given the economic impact of COVID-19, cash rates are much lower than usual for this property on potential future travel dates that I searched, which means I'm looking to stretch my points further and actually book this property through the Chase Travel Portal.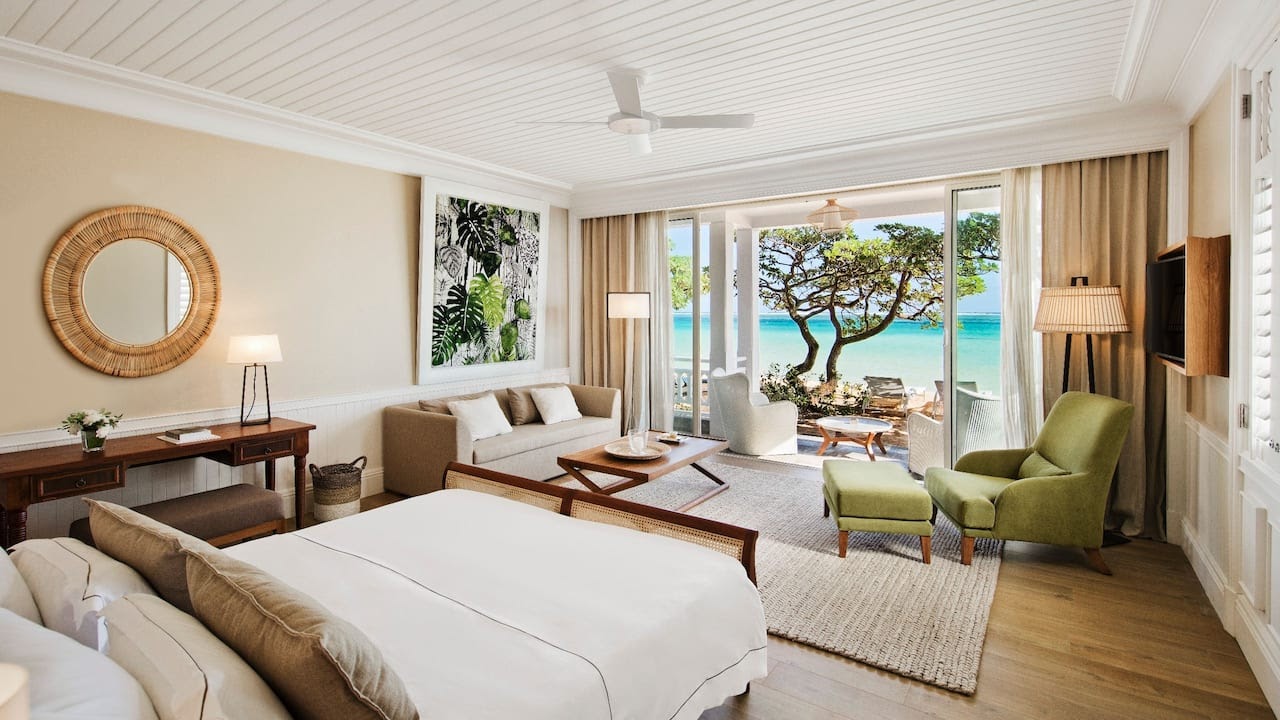 With cash rates running roughly $200 per night + taxes and fees, each night at the Heritage Le Telfair will run about 18,500 points when booking via the Chase Travel Portal with the Sapphire Preferred at 1.25 cents per point. If you were able to book with the Sapphire Reserve, this would drop to just over 15,000 points per night.
In a lot of cases, you can stretch your points further by utilizing transfer partners to book travel. But we always recommend checking both cash rates and transfer partners every time you travel in case you catch a good cash fare like I did at the Heritage Le Telfair.
With up to a 10,000 Ultimate Rewards points per night savings by booking via the Chase Travel Portal instead of transferring my Ultimate Rewards points to Hyatt, I can stay potentially up to five nights with the points earned from the Sapphire Preferred sign-up bonus vs. three nights if I had transferred them to Hyatt.
Even more-so in 2020, nothing sounds better to me than two more days of drinking pina coladas on a pristine beach for the same price just by being strategic with how I booked my trip.
---
Anya Kartashova

Last year, I flew to Peru using 40,000 United MileagePlus miles. I booked a round-trip itinerary that included my two flights there and back plus an Excursionist Perk—a free segment within Peru for no extra miles.
If I had 80,000 Ultimate Rewards points to spare, I think I'd like to return to South America. Because I'd already visited Colombia, Ecuador and Peru in the past, I want to expand my horizons and see a different country in the Northern South America region.
That leaves me with Guyana and Suriname. And because I want to visit as many countries as possible, it makes sense to combine the two bordering nations in one trip.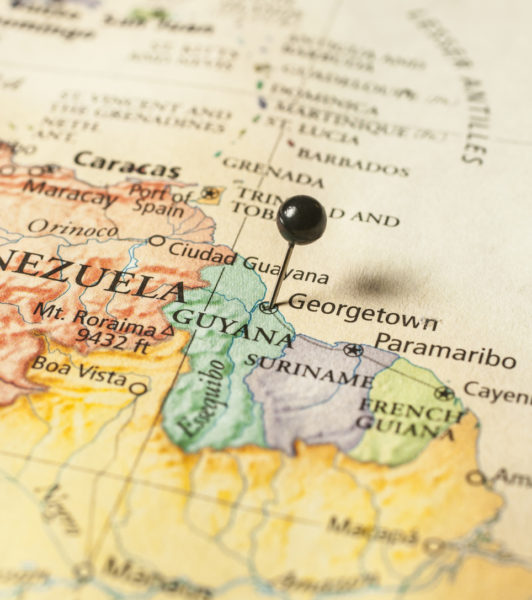 One-way flights to Paramaribo, Suriname, on Star Alliance partners United and Copa Airlines go for 22,000 miles via the MileagePlus program. The same rate goes for Georgetown, Guyana.

So, if I earned the remaining points needed by spending on the card and transferred 88,000 Ultimate Rewards points to United MileagePlus, I could book two open-jaw tickets to Suriname and back from Guyana or vice versa, depending on availability. Why two tickets? Because I'd like to go with someone else, be it my husband or a friend, and share the experience.
Copa doesn't seem to fly between Paramaribo and Georgetown, so the Excursionist Perk wouldn't apply here. A land crossing might be more fitting on this particular trip anyway.
---
Anna Zaks

Reading how Matt is going to spend his 80,000 Ultimate Rewards gave me an idea which was something I haven't considered before. I've never been to Africa, and since coming across a couple of articles about the Great Wildebeest Migration in the Serengeti in Tanzania and the Masai Mara in Kenya, I've decided those are some things I definitely need to see.
Safaris aren't easy to execute on points. But since I am a big fan of using Ultimate Rewards through the Chase travel portal at 1.5 cents per point rate (thanks to my Chase Sapphire Reserve), I found a few safari camp options that I can book with points.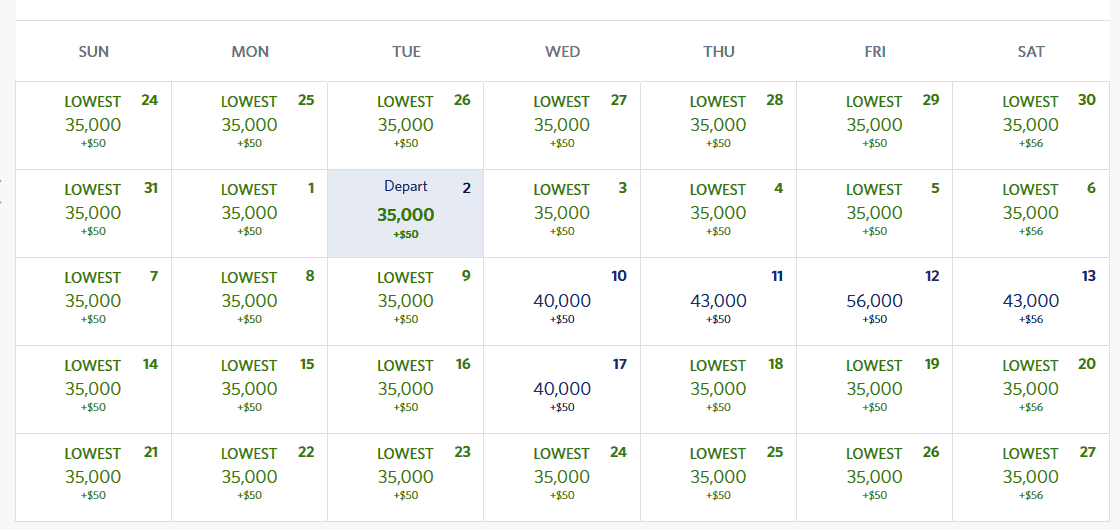 How many points do I need to stay at a safari camp? Well that will depend on the cash price. But having 80,000 points in my arsenal gives me a good degree of flexibility. At any rate, I should have enough points for 3 nights, a perfect amount of time to spend watching the great migration.
Grumeti Migration Camp has close to 100 great reviews on TripAdvisor, so I don't think I can go wrong there. Sure, I can transfer Ultimate Rewards points to one of the airline partners and book a business class ticket and get more than 1.5c/point value, but I already have a good stash of airline miles, so I don't ever hesitate to use the points through the portal.
I am a big fan of figuring out how to use my points to fulfil my travel goals, and not the other way around. Africa is a totally uncharted territory for me, and safari trips could get quite pricey – so having the points to offset some of the travel costs is a win-win proposition.
---
Carly Helfand

Beautiful hotels are near the top of the list of things I love, so with 80,000 Chase points, I'd immediately consider a transfer to World of Hyatt. While I'm a hardcore Hilton enthusiast and have also been loyal to Marriott over the last several years, I've more recently started getting into Hyatt as well because of the ability to transfer points from Chase.
Looking at my vacation wish list, there are a lot of hotels from Andaz, one of the luxury Hyatt brands. I stayed at the Andaz Amsterdam last year and would love to return, and I also got a glimpse of the gorgeous Andaz Maui last year while staying at the nearby Waldorf Astoria Grand Wailea.
But particularly during the pandemic, one hotel has risen to the top of my list, and that's Ventana Big Sur. Because of its privacy (it offers secluded rooms with private balconies, as well as glamping options) and its proximity to nature (it's located on 160 acres of Redwoods along the Pacific coast), it's been popping up all over the internet on lists of "best hotels for social distancing" and the like.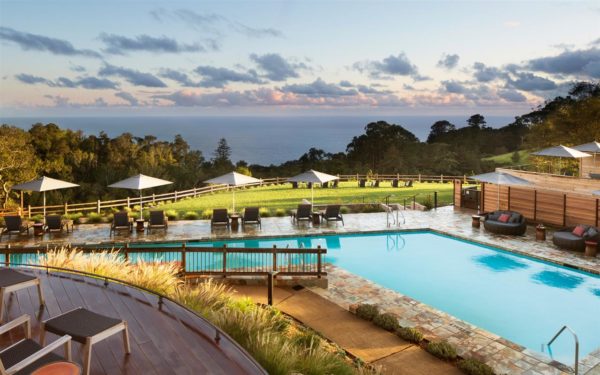 I'm not personally doing leisure travel at the moment, and I don't intend to anytime soon. But when the time comes, this hotel is one of the first stops I want to make.
Luckily, Ventana is part of Alila Hotels and Resorts, which came under the World of Hyatt umbrella last year. 30,000 points will get you a night at the resort—which regularly goes for more than $1,000 per night. And did I mention the resort is all-inclusive, meaning your food will be free, too?
In order to net the points from the Chase Sapphire Preferred sign-up bonus, I'd need to spend $4,000—so at the very least, when the bonus arrived, I'd have 84,000 points to my name. I'd wait and save up just 6,000 more points until I had 90,000, and cash them in for the perfect long weekend at Ventana.
---
Travis Cormier

While there's a lot of great ways to use Chase Ultimate Rewards, 9 times out of 10 I end up using them for hotels. Whether it is through the Chase travel portal, or transfering to Hyatt, I often use them as my primary hotel points.
Although Hyatt doesn't have any "5th night free" that you'll see with Marriott or Hilton, its relatively low points requirements often make this a moot point anyway. Plus, when I'm travelling for only 3 or 4 nights, I'm not stressing about trying to squeeze in a fifth night just so I can take full advantage of the award program.
But the real question is, what hotel would I use as my focus for 80,000 Chase Ultimate Rewards?
While most of the time I'm going to be a beach bum, there are a few places that I've been wanting to travel to for a while now. Near the top of my list is Mendoza Argentina. Mendoza really piqued my interest when my wife was a finalist for a job there. While we didn't quite squeeze it out, our research made us realize how wonderful of a place Mendoza would be.
Mendoza is nestled right in the heart of Argentina's wine country. When in wine country, you'll need somewhere to stay. When I'm in one of the best wine regions of the world, I definitely want to stay in one of the nicest hotels to bring a few bottles back to at the end of the day.
Enter the Park Hyatt Mendoza.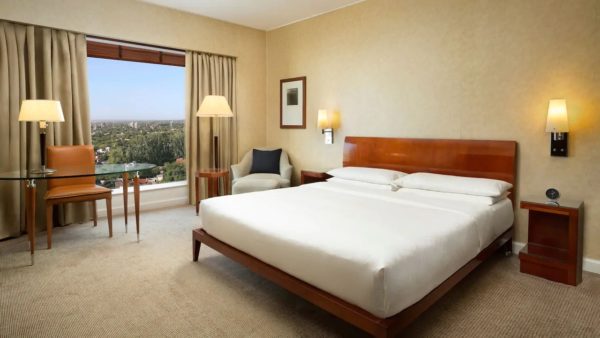 Hyatt's Park Hyatt line is their cream of the crop luxury hotel selections. When staying in a Park Hyatt hotel, you know you're staying in one of the best of the best.
While you may expect a luxury hotel such as the Park Hyatt Mendoza to cost 25,000 points per night or more, you may be surprised to find the Park Hyatt Mendoza only costs 12,000 points per night. As a category 3 Hyatt hotel, it is one of the lowest-priced Park Hyatt hotels in the world. With 80,000 points I know I'd get to visit all the wineries I want to across the thousands of acres of vineyards in the Mendoza valley because I could stay for almost an entire week.
A week in a luxury hotel, in the heart of Argentina wine country? Sign me up!
Final Thoughts on the Chase Sapphire Preferred Bonus
Whether you're looking for a luxury Hyatt stay, a safari in Kenya or even a fancy getaway right here in the U.S., 80,000 Ultimate Rewards points can go a long way toward getting you there. Even with the fun options we discussed above, there are still countless other ways to use Ultimate Rewards points for some amazing travel.
Now, you just have to decide what trip you've been wanting to take and see how Ultimate Rewards points can help you make it happen!
New to the world of points and miles? The Chase Sapphire Preferred is the best card to start with. With a bonus of 80,000 points after $4,000 spend in the first 3 months and 2x points on dining and travel, this card truly cannot be beat! 
Learn more
---
10xTravel is part of an affiliate sales network and receives compensation for sending traffic to partner sites, such as CreditCards.com. This compensation may impact how and where links appear on this site. This site does not include all financial companies or all available financial offers.
Editors Note: Opinions expressed here are author's alone, not those of any bank, credit card issuer, hotel, airline, or other entity. This content has not been reviewed, approved or otherwise endorsed by any of the entities included within the post.