In This Article
Loading table of contents …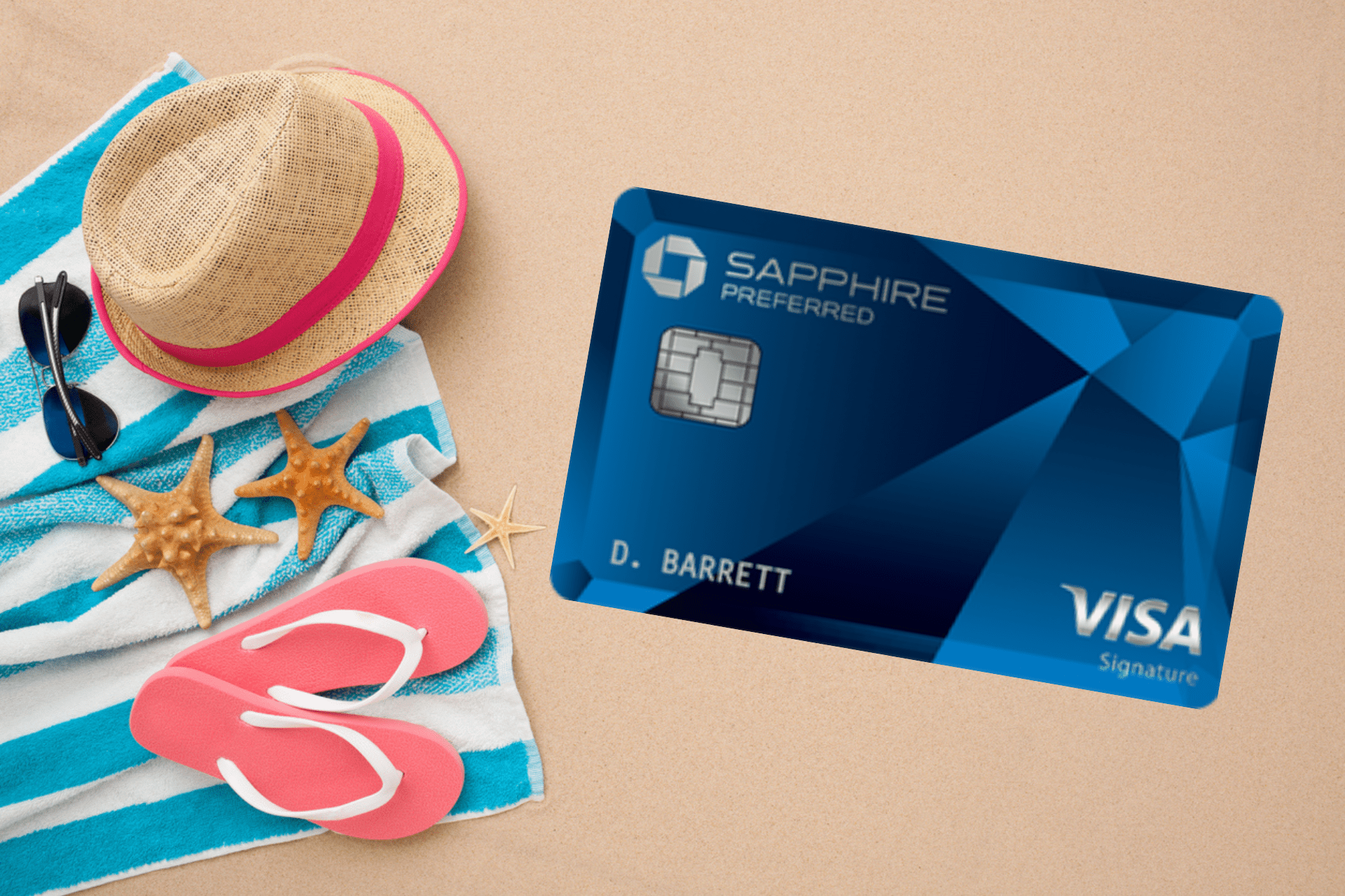 Note: Some of the offers mentioned below may have changed or are no longer be available. The content on this page is accurate as of the posting date; however, some of our partner offers may have expired. You can view current offers here.
Those interested in getting a new credit card with even a small inclination to travel should look no further than the Chase Sapphire Preferred Card. The card has got it all: a generous welcome offer, popular bonus spending categories and rental car coverage to put one's mind at ease.
Among the card's many benefits, perhaps, the best feature is the versatility of the Ultimate Rewards points you'll earn. Points earned with the Chase Sapphire Preferred Card are flexible bank points and aren't tied to a specific airline or hotel program.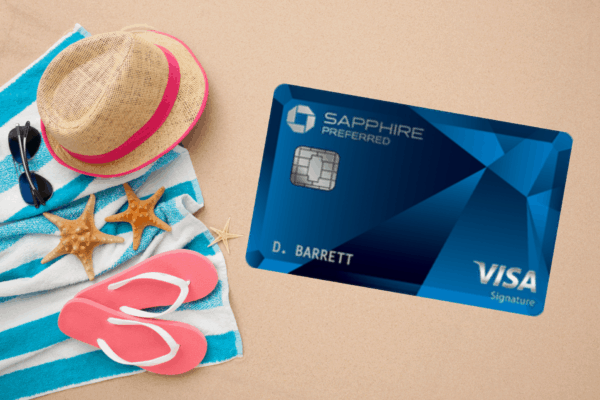 You decide how to use them, and there are plenty of options. This means that getting more than 1 cent per point in value is easier than you think.
| | |
| --- | --- |
| Pros | Cons |
| Generous welcome bonus | $95 annual fee charged on the first statement |
| Compelling travel protection benefits | High APR |
| No foreign transaction fees | |
Welcome Bonus
As a new Chase Sapphire Preferred cardholder, you'll receive 60,000 Ultimate Rewards points after spending $4,000 on the card in the first three months. When redeemed through the Chase Ultimate Rewards Travel Portal, the bonus is worth $750.
How to Earn Chase Ultimate Rewards Points
2X Ultimate Rewards points per dollar spent on travel and dining
1X Ultimate Rewards point per dollar spent in all other categories
5X Ultimate Rewards points per dollar spent on Lyft rides (through March 31, 2022)
The Chase Sapphire Preferred credit card is first and foremost a travel rewards card, and travel and dining are arguably the two most popular spending categories for globetrotters. It's easy to double up your points every time you buy a plane ticket, book a hotel or eat dinner at a restaurant.
The bonus categories are comprehensive, to say the least. When it comes to travel, every dollar you spend on airline tickets, checked bags, hotel rooms, Airbnb bookings, car rentals, cruises, ride-hailing services, such as Uber and Lyft, public transit fares and tolls earn two times the points. As long as the merchant is coded as travel, you'll receive your bonus.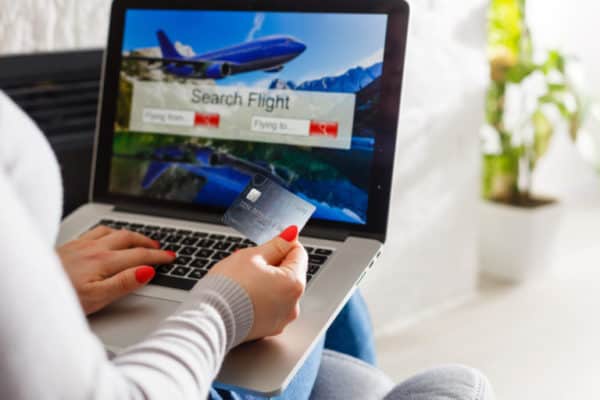 The same bonus applies to dining purchases. You don't have to splurge on steaks and wine to qualify for bonus points. Fine dining, fast food chains, food trucks, coffee shops, pizza parlors and even bars will earn you double points if the establishment is coded as dining on your card statement.
How Much Are Chase Ultimate Rewards Points Worth?
Points earned with the Chase Sapphire Preferred are called Ultimate Rewards and are tied to Chase bank. How much your points are worth depends on how you redeem them.
Ultimate Rewards points redeemed as cash back are worth 1 cent apiece. You can apply these points to pay off your credit card statement at any time. For example, a 60,000-point bonus is worth $600 in this case. This is generally a bad idea because the value is much lower than what you would get by using your points for travel.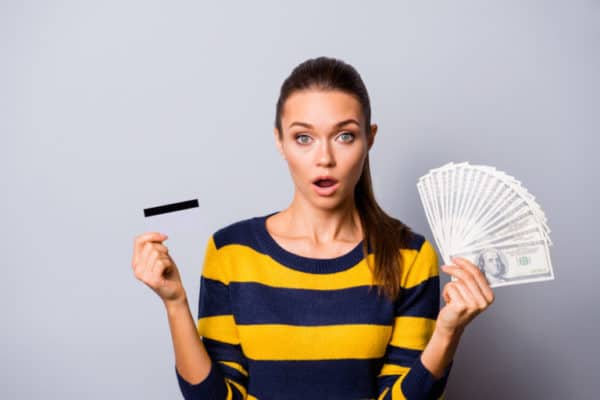 Points redeemed through the Chase Ultimate Rewards Travel Portal are worth 1.25 cents each, which increases the value of your welcome bonus to $750. The travel portal is essentially an online travel agency (operated by Expedia), and any flight, hotel, car rental, cruise, and activity found in the portal can be booked using points.
Guide to Using Chase Ultimate Rewards Travel Portal
Another way, and often one of the best ways, to redeem Ultimate Rewards points is by transferring them to one of Chase's airline or hotel partners.
Aer Lingus AerClub
Air France/KLM Flying Blue
British Airways Executive Club
Emirates Skywards
Iberia Plus
IHG Rewards Club
JetBlue TrueBlue
Marriott Bonvoy
Singapore Airlines KrisFlyer
Southwest Airlines Rapid Rewards
United Airlines MileagePlus
Virgin Atlantic Flying Club
World of Hyatt
All point transfer rates are 1:1 and can be completed in increments of 1,000 points. The beauty of this redemption method is that you can increase your point valuations dramatically by transferring Ultimate Rewards points to an airline partner and booking a business class seat.
The same idea applies to booking an expensive hotel room during holidays or events by moving points to a hotel partner. Often, Hyatt is the best choice of the hotel partners.
When to Use the Portal and When to Transfer
Depending on your travel goals, you might not want to transfer points to a travel partner and book a trip via the Chase Travel Portal instead.
Transferring points to airline and hotel partners is generally best when:
You prefer flying in business class.
Award redemption rates are lower than usual (i.e, Delta Flash Deals).
Cash prices for flights or hotel rooms are steep.
Booking through the Chase Travel Portal is generally best when:
You don't mind flying in coach.
Airline is running a sale, and cash prices are lower.
There's no award availability.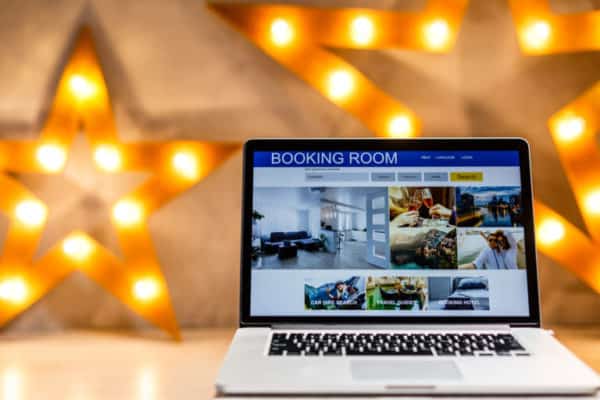 However, the only way to know for sure is to search both options and compare the prices.
How Chase Ultimate Rewards Points Stack Up
Portal Redemptions
When it comes to portal redemptions, Chase Ultimate Rewards make a convincing case for themselves, especially when compared with portal point values of American Express Membership Rewards, Capital One Miles and Citi ThankYou Points.
Chase Ultimate Rewards points earned with the Chase Sapphire Preferred card are worth 1.25 cents when redeemed via the travel portal for anything, be it a flight, a hotel room or a cruise. Those with the Chase Sapphire Reserve card can redeem Ultimate Rewards at a rate of 1.5 cents each. Points earned with cash back cards, such as the Chase Freedom and the Chase Freedom Unlimited, are worth 1 cent through the portal.
In comparison, Membership Rewards points earned with American Express cards are worth 0.7 cent to 1 cent, depending on whether you book a hotel room, a flight or a car rental. There's one exception, and that's for holders of two Amex business cards: the Business Gold Card and the Business Platinum Card.
Cardholders receive a rebate of 25% points to 35% points when they're redeemed toward an economy flight on a preselected airline or a business-class flight on any airline. In this case, Membership Rewards points are worth as much as 1.33 cents for Business Gold Card members and as much as 1.54 cents for Business Platinum Card members. The caveat is you do have to have a business to hold one of these cards.
Small Business Credit Cards: Do You Need A Business to Get One?
Citi ThankYou Points have different redemption rates as well. ThankYou Points earned with the Citi Prestige card are worth 1 cent when redeemed through the portal. Points earned with the Citi Premier card are worth 1.25 cents when redeemed toward airfare and 1 cent when redeemed for any other travel component.
It's worth noting that the 1.25 cent per point redemption rate available to Citi Premier holders is going away on Aug. 23 for new cardmembers and on April 10, 2021, for existing cardmembers. The new redemption rate for all travel purchases will be 1 cent.
Capital One Miles are worth 1 cent each when you use Purchase Eraser for any travel purchase.
With a flat redemption rate of 1.25 cents per point, Ultimate Rewards earned with the Chase Sapphire Preferred card offer a rather competitive rate for consumer cards.
Transfer Partners
Additionally, Chase partners with some of the most valuable airline and hotel programs on the market right now. Chase, and only Chase, has United MileagePlus, which is a useful program for those booking Star Alliance flights—the largest airline alliance in the world.
Another useful partner of Chase is the World of Hyatt, which is arguably the most valuable hotel program. Its points are worth more than those of competing programs, such as Marriott Bonvoy and IHG Rewards Club—both partners of Chase as well.
The downside of the Ultimate Rewards transfer program is that the list with just 13 partners on it is rather short. However, quality always beats quantity, and I definitely see quality when I look at the list of Chase's transfer partners.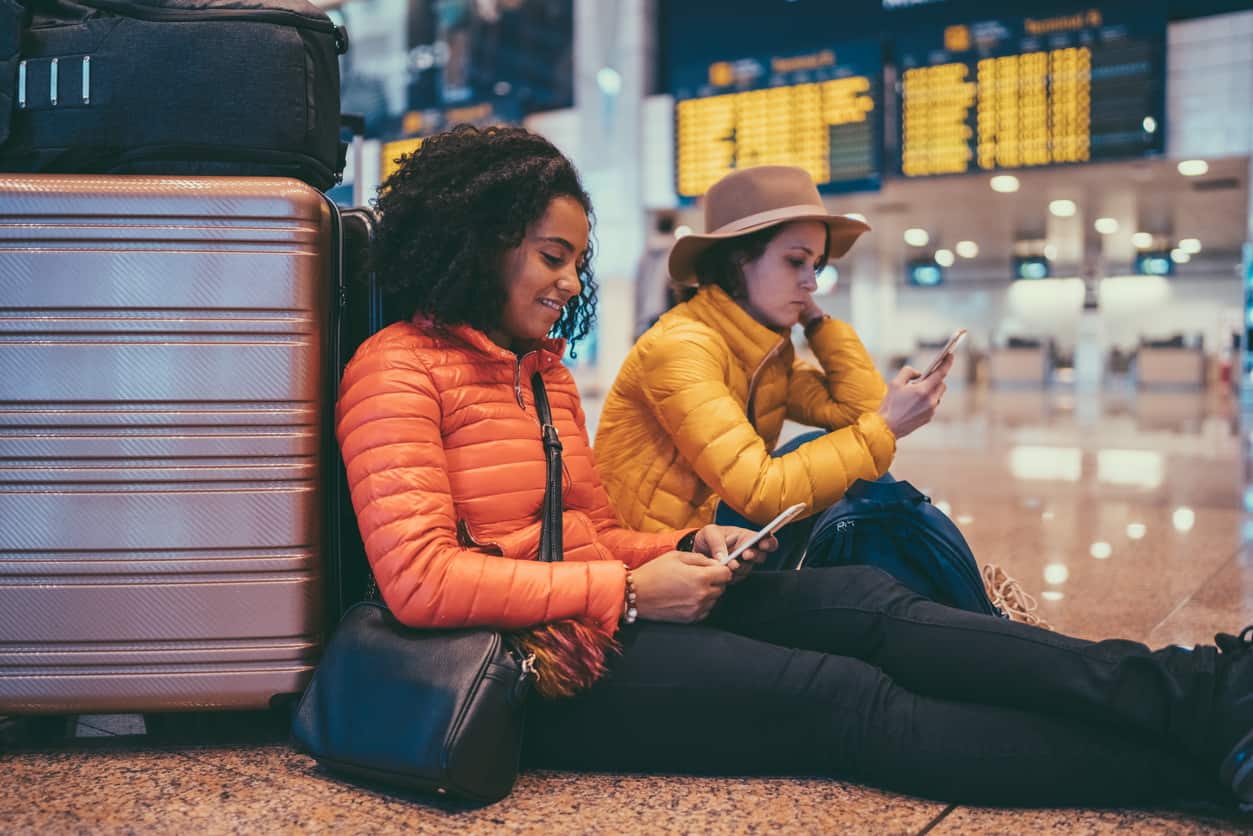 Travel Protection
Another benefit of holding the Chase Sapphire Preferred card is having a peace of mind when booking travel with the credit card.
Auto Rental Collision Damage Waiver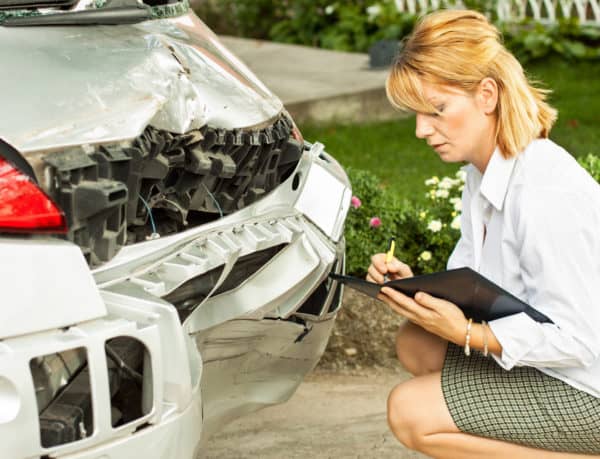 The card offers primary auto rental collision damage waiver protection. If the car is damaged or stolen during your trip, Chase will cover the cost as long as you decline the rental car company's collision insurance. This benefit saves you money when you decline coverage, which can add a significant sum to the rental cost.
The Chase Sapphire Preferred cardmembers are also eligible for a number of other travel protections as you pay for the trip with either the card or points.
Trip Cancelation or Interruption Insurance
If an illness or severe weather forces you to cancel a trip, you're covered for up to $10,000 per person ($20,000 per trip) for prepaid nonrefundable expenses.
Baggage Delay Insurance
If your luggage is delayed by six hours or more, you're eligible for reimbursement for essentials, such as clothes or toiletries, for up to $100 per day for five days.
Lost Luggage Reimbursement
If your baggage is damaged or lost in transit, you qualify for up to $3,000 in reimbursements per eligible passenger.
Trip Delay Reimbursement
If your flight is delayed by at least 12 hours or overnight, you qualify for lodging and dining reimbursement of $500 per covered passenger.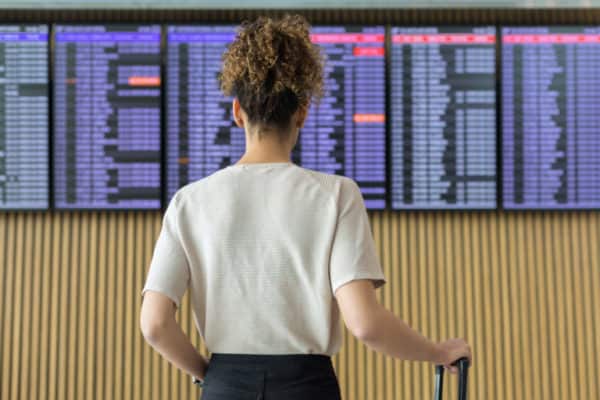 Emergency Assistance Services
Should you have any emergencies abroad, Chase team can help you find medical and legal services while you're on the road.
DoorDash DashPass Membership
As of recently, the Chase Sapphire Preferred card offers a food delivery perk to DoorDash customers. As long as you activate the benefit by Dec. 31, 2021, you'll receive complimentary DashPass membership for one year.
Typically, the membership costs $9.99 per month and offers free unlimited deliveries on orders of at least $12. With DashPass, delivery fees are waived, and your membership is free when you link the credit card to the app.
Cards to Pair With the Sapphire Preferred
The Chase Sapphire Preferred Card is a great stand-alone card for any self-proclaimed adventurer's wallet, but it really shines in combination with other Chase-issued credit cards, such as the Chase Freedom and/or the Chase Freedom Unlimited cards.
With the Chase Freedom card, you can earn 5% cash back per dollar spent in rotating quarterly categories (on the first $1,500 spent per quarter). The Chase Freedom Unlimited will add another 1.5% back per dollar spent on all other purchases.
Both card's rewards can be turned into Ultimate Rewards points in combination with the Chase Sapphire Preferred card. Simply transfer one card's rewards to the Sapphire card and feel free to redeem them how you see fit.
To maximize your earnings, use the Freedom card on purchases in the quarterly bonus categories, the Sapphire Preferred card on travel and dining, and the Freedom Unlimited on everything else. This way, you'll never earn fewer than 1.5 Ultimate Rewards points on every purchase you make with your Chase cards.
Access to the Chase Shopping Portal
Another easy way to earn even more Ultimate Rewards points is by making online purchases via Shop through Chase, which is Chase's shopping portal.
In your Ultimate Rewards account, click on a shopping bag saying "Earn Bonus Points" before you make a purchase online with your favorite merchant. Not all stores you can think of partner with Chase, but you'll find about 400 of them on the list.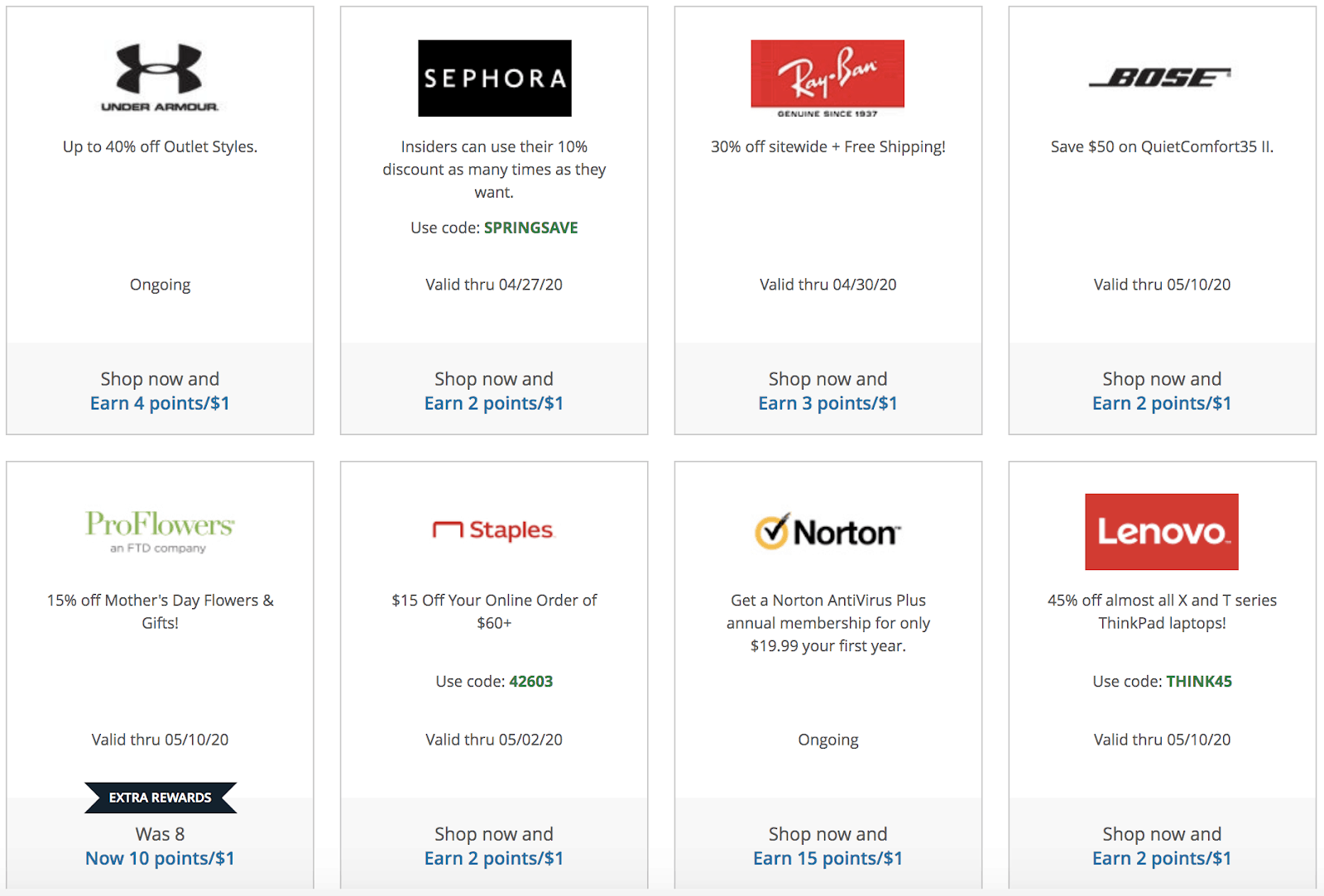 Each store offers bonus points per dollar spent simply for shopping through Chase. I don't know why anyone wouldn't use this feature to earn additional rewards, unless they hate free flights. Just click through to the store via the portal's link and wait for the bonus points to post.
It's important to remember that the idea here isn't to shop for the sake of shopping. The idea is to earn bonus points on purchases you were planning on making regardless of earning rewards.
Chase Refer a Friend
Once your friends and family start seeing your photos from trips you took with rewards, they'll want to do the same. A fun way to offset the card's annual membership fee is by spreading the love and referring your loved ones to the Chase Sapphire Preferred credit card.
Each approval through your personal link will net you 15,000 bonus points, which are yours to use however you choose. You can earn up to 75,000 Ultimate Rewards points annually by referring your friends to the card, which more than makes up for paying the fee every year.
How Does the Chase Sapphire Preferred Compare to the Chase Sapphire Reserve?
Once you get infected with a travel bug, it's no longer possible to shake it off and pretend you've never had the sweet taste of adventure. In this case, you might be ready to graduate to the Chase Sapphire Reserve.
The Chase Sapphire Preferred's sister card, Chase Sapphire Reserve, is a rewards card for serious sightseers. The card comes with an array of perks ranging from increased bonus earnings on travel and dining to lounge access and premium travel protections.
| | |
| --- | --- |
| Chase Sapphire Preferred | Chase Sapphire Reserve |
| Welcome bonus: 60,000 Ultimate Rewards points | Welcome bonus: 50,000 Ultimate Rewards points |
| 2X per dollar spent on travel and dining | 3X per dollar spent on travel and dining |
| Points are worth 1.25 cents in the travel portal | Points are worth 1.5 cents in the travel portal |
| Trip delay insurance kicks in after 12 hours | Trip delay insurance kicks in after six hours |
| Auto rental collision damage waiver | Auto rental collision damage waiver |
| Free DoorDash DashPass membership for one year | Free DoorDash DashPass membership for as long as you hold the card |
| Annual fee: $95 | Annual fee: $550 |
| | $300 travel credit |
| | Priority Pass Select membership |
| | TSA Precheck/Global Entry enrollment fee reimbursement |
It's not possible to hold both credit cards at once, and you can receive a sign-up bonus on one of the two cards once per 48 months, so choose wisely. For a novice in the points and miles world, the Chase Sapphire Preferred might be a friendlier option with its higher welcome bonus and its lower annual fee.
If you're ready for a premium travel experience, albeit at a premium price, you might want to think about product-changing your existing Sapphire Preferred card to the Sapphire Reserve after one year.
Is the Sapphire Preferred Worth the $95 Annual Fee?
The Chase Sapphire Preferred is a great card for a casual traveler who can earn enough points for a flight or two per year by making everyday purchases on the card. The annual fee isn't waived for the first year, but at $95 it's manageable once you take into account the sign-up bonus value and all the ongoing benefits.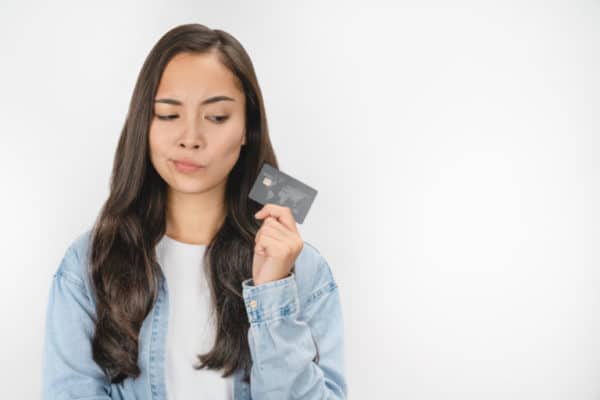 The card is also a good choice for those who don't buy separate travel insurance for their trips. Qualifying for travel protection is as easy as paying for the trip with the Sapphire Preferred credit card. You never think you need this extra insurance, but the option to claim baggage delay insurance or trip delay insurance when things go wrong is worth $95 per year.
As mentioned above, one of the best perks of holding the card is the ability to redeem points however you want. You're not locked into one airline or hotel program, and you have the option to transfer your points to one of the partners or redeem points through the travel portal for maximum value.
With its high APR, the Chase Sapphire Preferred isn't a card for those who keep a revolving balance on the card. Unless you pay off the balance in full, the rewards you earn won't be enough to offset the interest rates.
Final Thoughts
Come for the welcome bonus and stay for the perks. No matter how you slice it, the Chase Sapphire Preferred credit card is one of the best, if not the best, rewards cards for a newcomer to the hobby.
It helps to have some credit history on file before you can qualify for this card, so if you're just building credit, this isn't your best option.
However, once you qualify for an account, you're in for a treat. Flexible rewards and competitive redemption rates are why this card is a fan favorite on the credit-card rewards arena. Travel benefits are why it packs a punch and knocks other mid-range cards out of the boxing ring.
New to the world of points and miles? The Chase Sapphire Preferred is the best card to start with. With a bonus of 80,000 points after $4,000 spend in the first 3 months and 2x points on dining and travel, this card truly cannot be beat!
Learn More
Editors Note: Opinions expressed here are author's alone, not those of any bank, credit card issuer, hotel, airline, or other entity. This content has not been reviewed, approved or otherwise endorsed by any of the entities included within the post.