In This Article
Loading table of contents …
Chase is now offering a bonus of 100,000 Chase Ultimate Rewards points when you open a new Chase Sapphire Preferred Card and spend $4,000 on purchases in the first three months.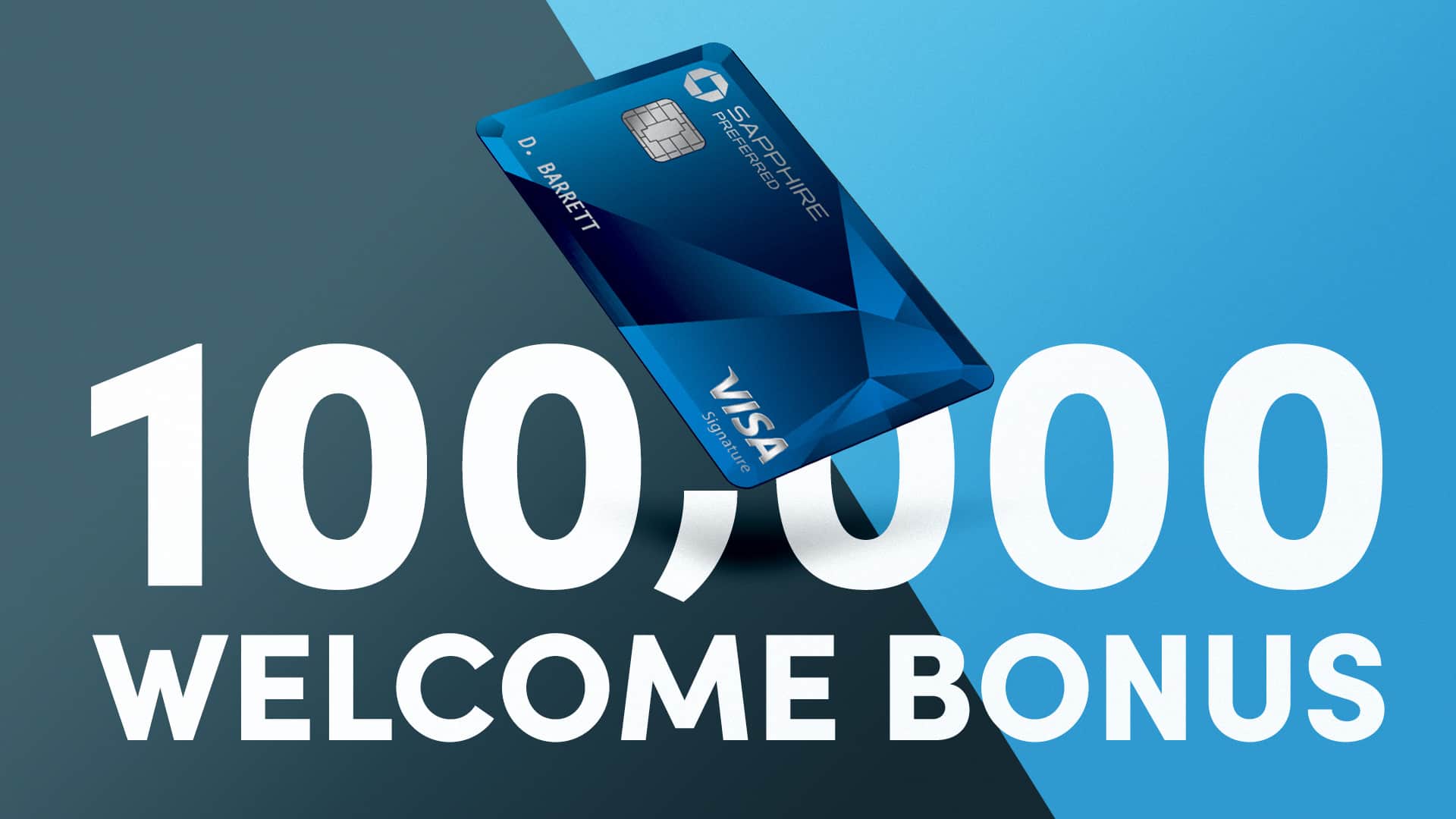 We were really excited when Chase announced that the Chase Sapphire Preferred Card's bonus was being elevated to 80,000 Ultimate Rewards points. We hoped many of you jumped on it, a lot of the 10xTravel staff did as well.
You may have heard some people say that this offer was ending earlier in May, but, as we told the members of the 10xTravel Insider's Facebook Group, those were unfounded rumors.
Unfortunately, the offer has finally ended. And, even more unfortunately for many of us, the offer just got better.
Chase is now offering a bonus of 100,000 Chase Ultimate Rewards points when you open a new Chase Sapphire Preferred Card and spend $4,000 on purchases in the first three months.
Chase is now offering a bonus of 100,000 Chase Ultimate Rewards points when you open a new Chase Sapphire Preferred Card and spend $4,000 on purchases in the first three months.
This is an incredible opportunity. Although there are other Chase cards offering 100,000 Chase Ultimate Rewards points as a bonus, those are typically business cards with a higher minimum spend requirement.
Given points on the Chase Sapphire Preferred are worth 1.25 cents each when redeemed for travel in the Chase travel portal, that makes this bonus worth, at a minimum, $1,250 in travel.
If you're under 5/24, don't pass up this chance. We haven't seen a 100,000 point bonus on any of the Chase Sapphire cards since the launch of the Chase Sapphire Reserve in 2016.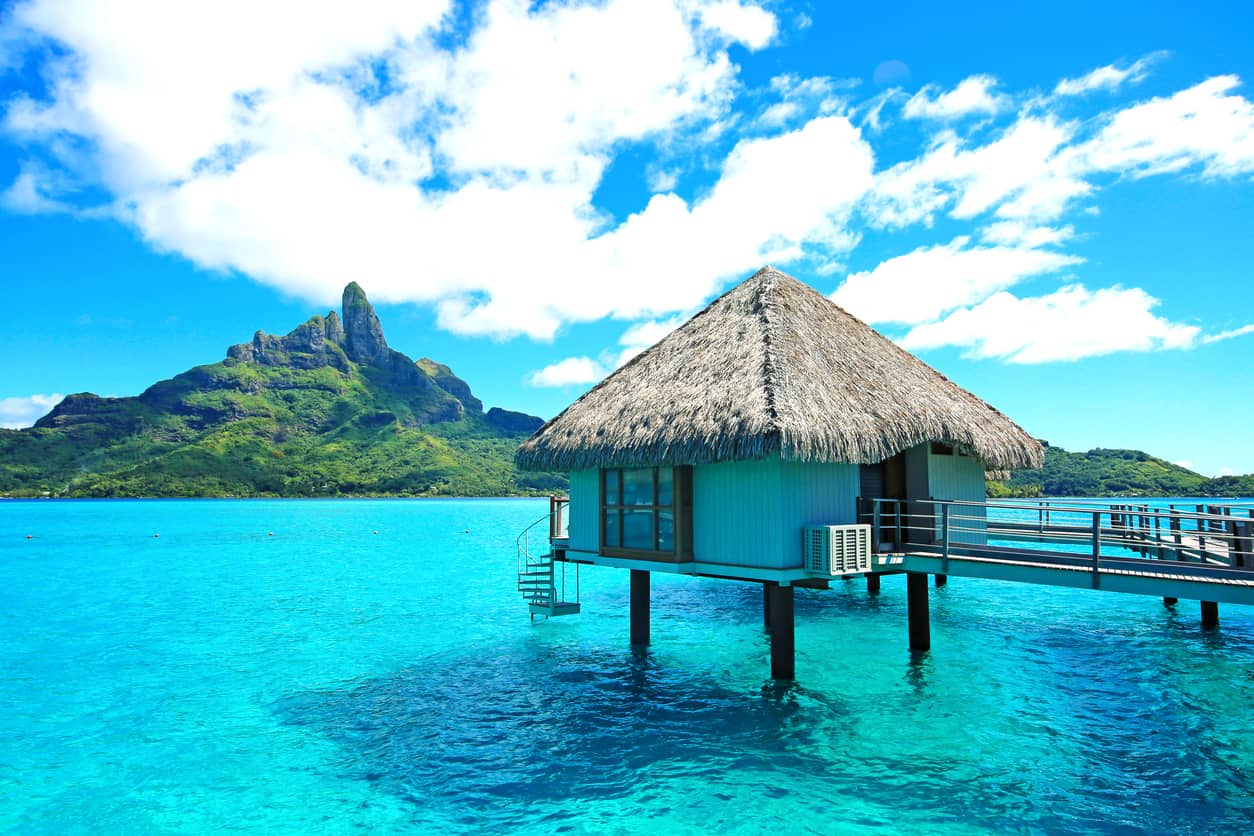 FAQs
Ug!  I'm so mad, I JUST got the Sapphire Preferred
We get it!  It sucks.  You can always reach out to Chase via secure messenger and ask if they will honor the new sign up bonus.  We haven't seen a lot of success as of late, but it never hurts to ask.  Luckily there are other great opportunities to earn URs, consider applying for the Ink Cash, Ink Unlimited or Ink Preferred.
I want to refer my friend, but my referral link is only for 80K
Referral links often don't match the publicly available offers.  If referring your friend isn't time sensitive, consider waiting a few weeks.  The referral may update, if not consider sending your friend our link.
I got the Chase Sapphire Reserve in January 2019, can I get the Sapphire Preferred as well?
Unfortunately not.  Chase has a 48 months between Sapphire Bonuses rule.  You will not be eligible for a new Sapphire product until February 2023 at the earliest.
I'm an authorized user on my partner's CSP, does that mean I can't get my own?
This is a common misunderstanding, but being an AU on a card does not make you ineligible to apply for the same card outright and receive the sign up bonus.
I've had my CSP for more than 4 years?  Can I cancel it and apply again?
As long as it has been 48 months past when you last received the sign up bonus on any Sapphire product, you are a candidate to get the Sapphire Preferred again.  Rather than canceling the Sapphire, we recommend downgrading it to a Freedom product — the Chase Freedom (no longer publicly available, but available via product change), the Chase Freedom Unlimited or the Chase Freedom Flex.  All three cards earn URs and are valuable cards to boost your UR earnings when you're not working on a new sign up bonuses.
But I already have Freedom cards, why would I want more?
You can have all three Freedom cards and you can even have multiples of the same card.  The Freedom and Freedom Flex are great cards to have more than one of because you can hit the quarterly bonus spend (5X Ultimate Rewards per dollar on up to $1,500 spend in select rotating categories each quarter) multiple times.  Mo Freedoms, Mo Points!
Can I combine Ultimate Rewards amongst different cards?  How about my partner's?
Ultimate Rewards can be combined across any UR earning cards — all Sapphires, Freedoms and Inks earn URs — in the same household.  Here's how to combine Chase Ultimate Rewards points
Isn't Chase Sapphire Reserve the better card?  It earns 3X Ultimate Rewards per dollar instead of 2X on travel and dining?
The Sapphire Reserve is a great card, but the 100,000 point sign up bonus for the CSP is a lot more valuable than the additional point you'll earn on the Sapphire Reserve, at least for the first year.
We recommend applying for the Chase Sapphire Preferred and after the second annual fee hits, upgrading to the CSR for the better long term earn and benefits.
I'm not sure the CSP is right for me.  Wouldn't an airline or hotel card be better?
Ultimate Rewards, the flexible points currency earned on the CSP, is one of the most versatile points currencies out there.  You can use URs to book almost any major carrier via Chase Travel OR transfer to partner programs.  Even if your preferred domestic carrier isn't a Chase transfer partner you may be able to transfer to another loyalty program to book flights on your preferred carrier.
Does the CSP have trip insurance?
Yes the CSP has trip insurance and some primary rental coverage as well. It has a lot of great travel benefits.
I AM SO EXCITED!!  WHAT SHOULD I BOOK?
There are so many wonderful options!  For inspiration, check out how the 10xTravel team would use 100,000 Chase Ultimate Rewards
Also click on the #fridaybrag hashtag and follow along with current and old posts to learn from other members in the 10xTravel Insiders Facebook Group.
New to the world of points and miles? The Chase Sapphire Preferred is the best card to start with. With a bonus of 80,000 points after $4,000 spend in the first 3 months and 2x points on dining and travel, this card truly cannot be beat!
Learn More
Editors Note: Opinions expressed here are author's alone, not those of any bank, credit card issuer, hotel, airline, or other entity. This content has not been reviewed, approved or otherwise endorsed by any of the entities included within the post.