In This Article
Loading table of contents …
Going to Denver every year for 10 years without paying a single ticket to do a Colorado ski trip for a family was amazing. Read on to know how this family of five was able to travel to four more different countries in two years while saving thousands of dollars.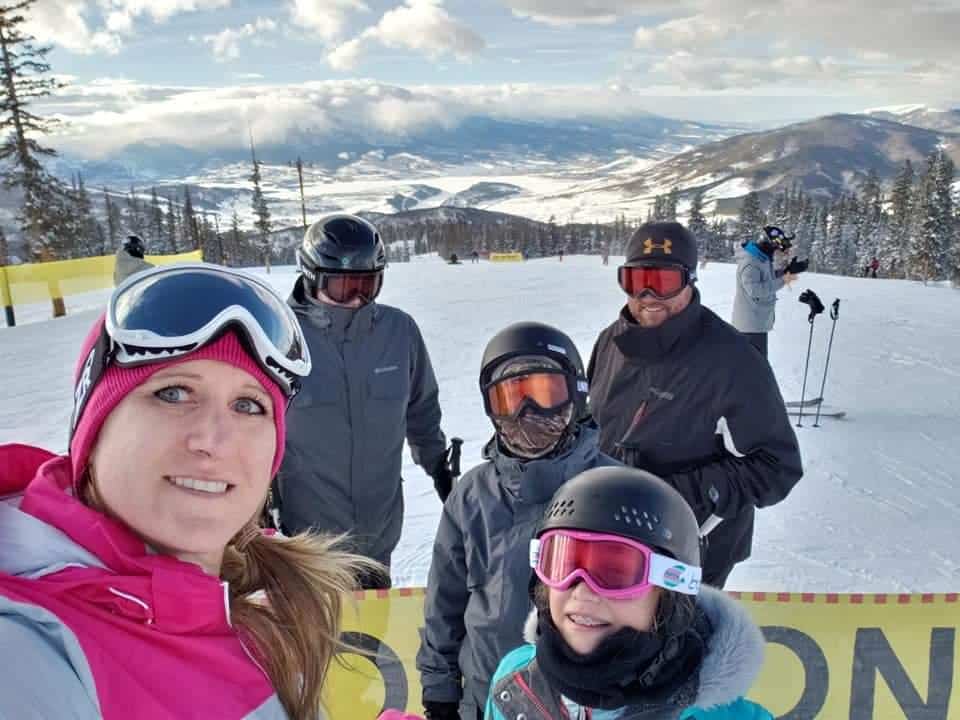 Note: Some of the offers mentioned below may have changed or are no longer be available. The content on this page is accurate as of the posting date; however, some of our partner offers may have expired. You can view current offers here.
By 10xT Reader Carrie K
I'll start by saying that I've "dabbled" in points for quite some time (mainly Southwest), but it wasn't until I found the 10xTravel group that I truly understood what could be done and what I was missing out on! Yeah, sure…almost 10 years of free flights to Denver (ski trips) for my family of 3 and then up to 5 is nothing to look down on, but what I've been able to do since has been nothing short of amazing!
I started following 10xTravel in October(ish) of 2017. My husband and I are now in 2-player mode and own our own small business, which provides us with a great deal of organic spending opportunities!
We do a Colorado Ski Trip every year. As mentioned above, I've not paid for a single ticket to Denver in almost 10 years! The Companion Pass knowledge I gained from the group added not only points but points savings in 2018 as well.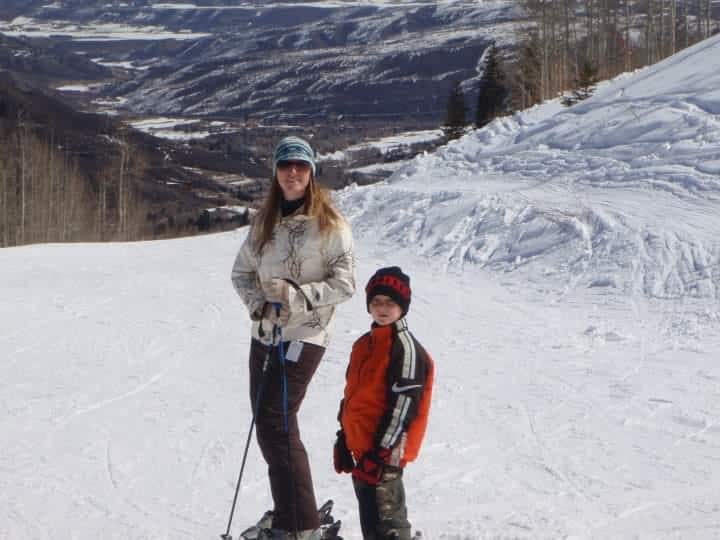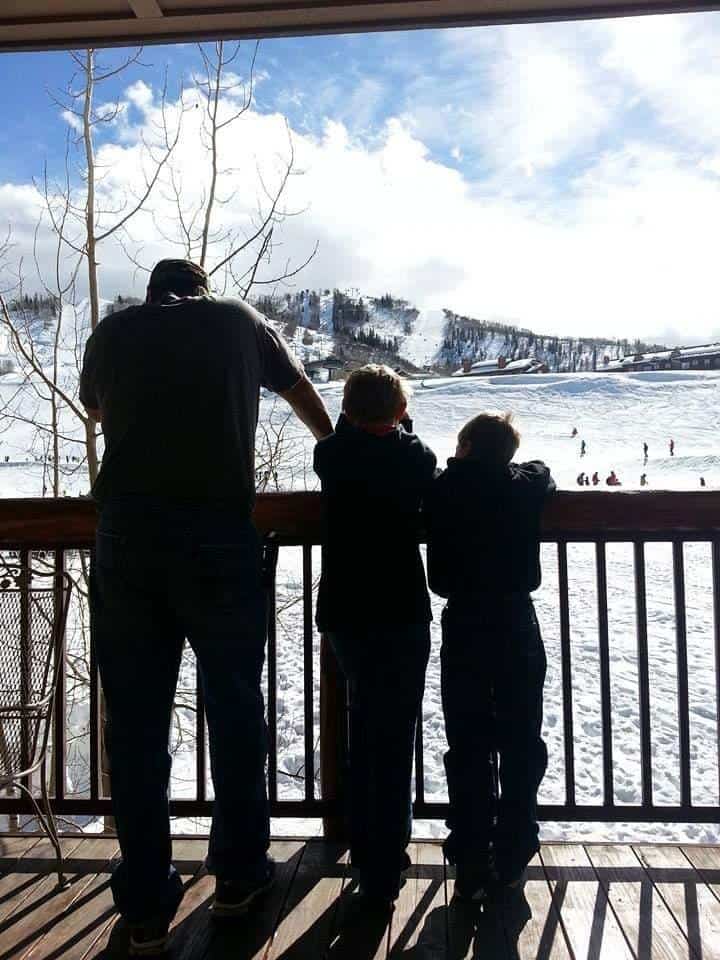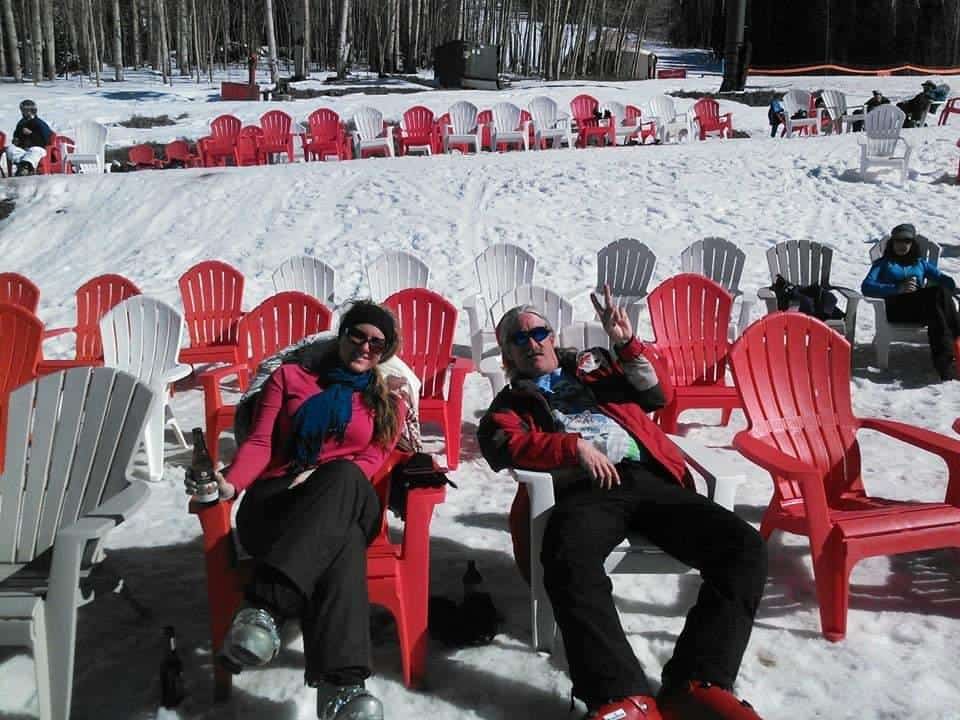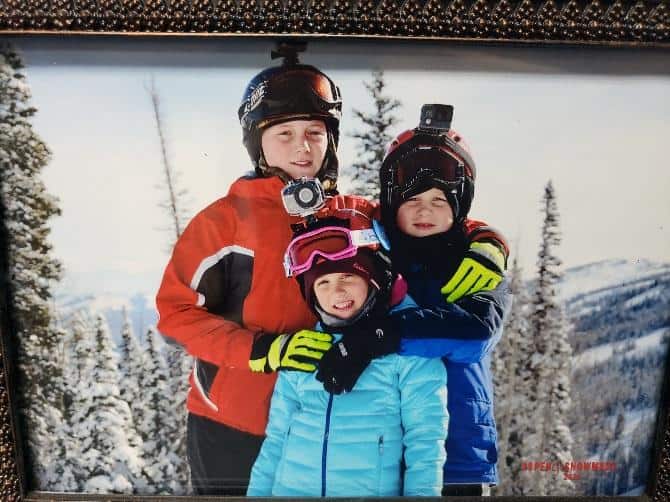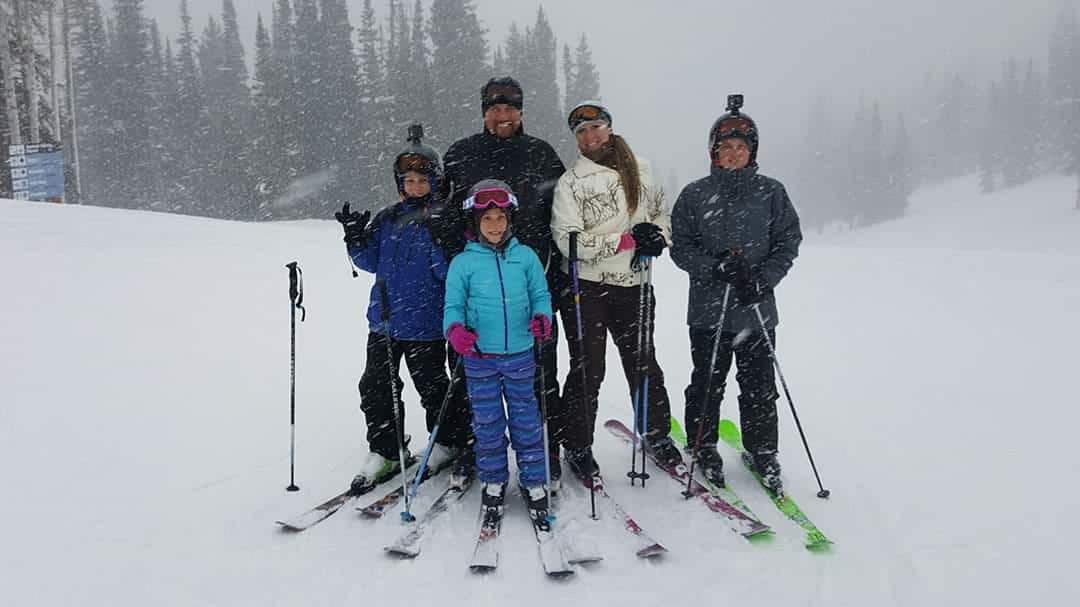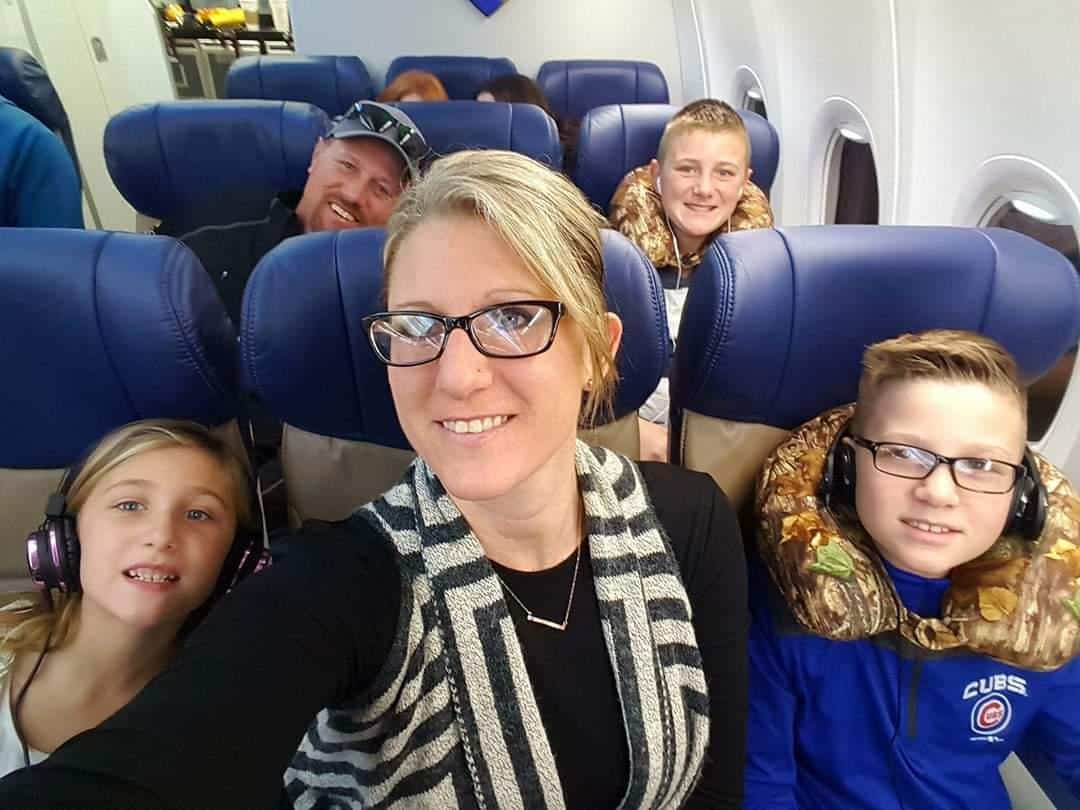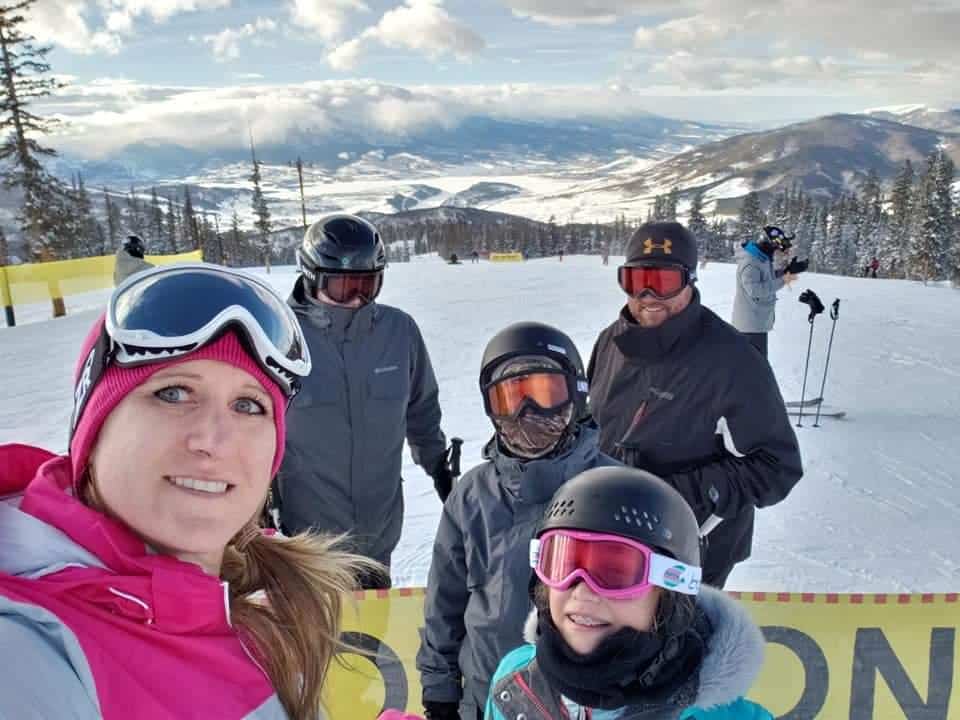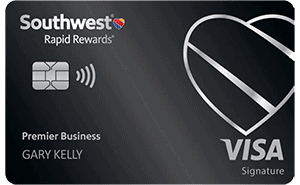 Puerto Rico
In April of 2018, my husband and I went to Puerto Rico for a long anniversary weekend. Total cost to us…$22.40 + $75 "Resort Fee". I don't recall the exact number of Southwest points I used for my ticket, but my husband flew for fees only on a CP Ticket. We stayed at the San Juan Water & Beach Club…all paid for with Ultimate Rewards. This trip should have cost me just short of $1,700! Instead, I paid $97.40, for a savings of about $1,600!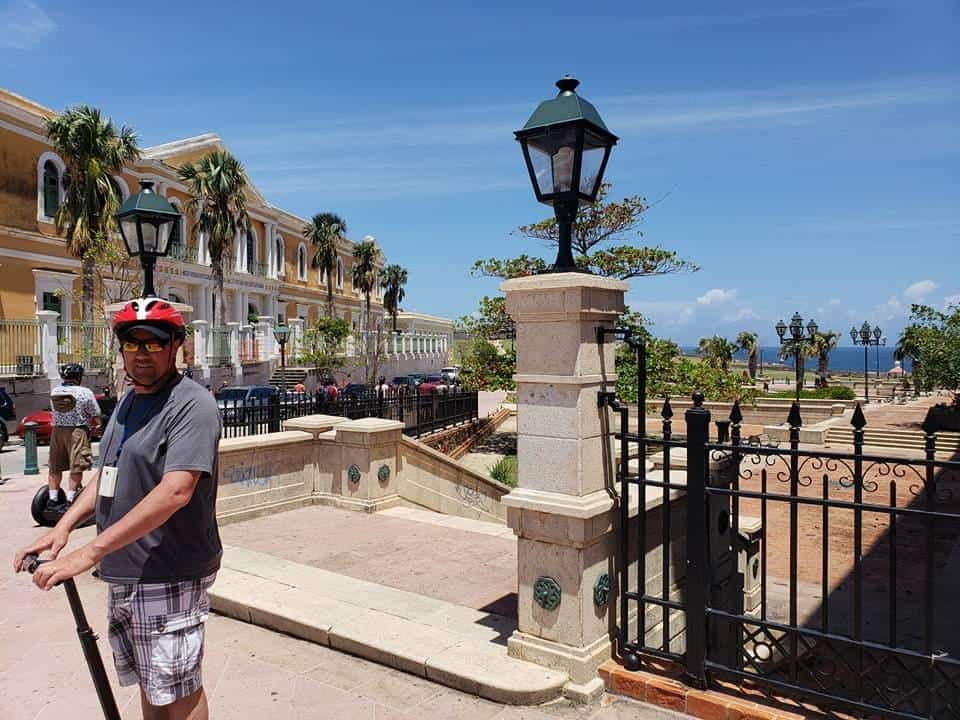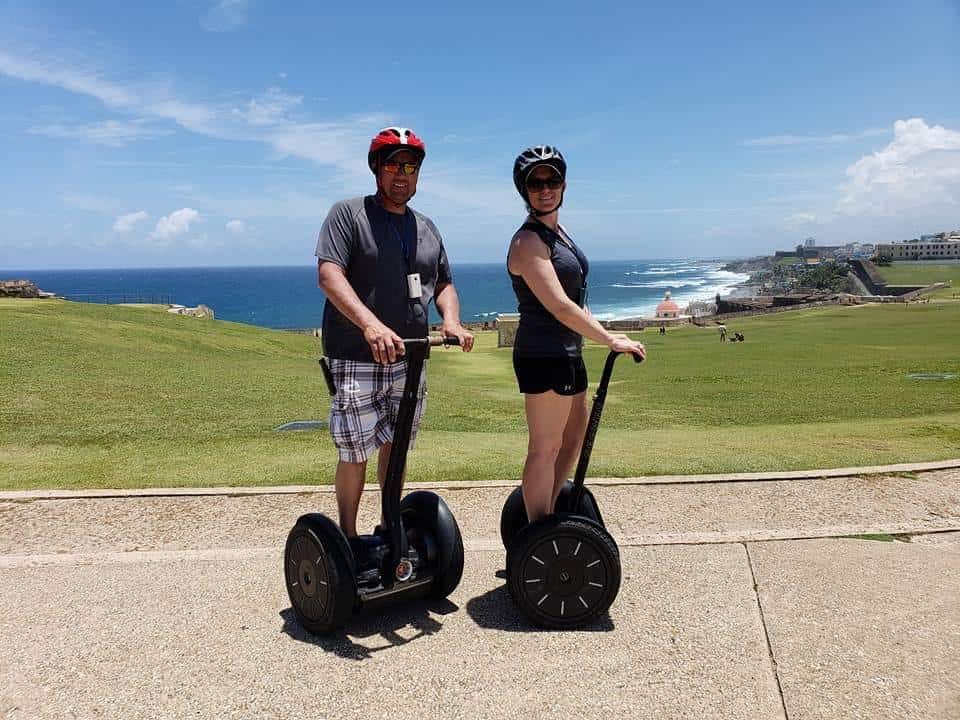 17 years ago that day, we said "I Do!" That day in San Juan, he tried to tell me "I Don't", as in "I don't want to do the Segway Tour…" Well Kev, cheers to many more years of "I Don'ts", which we all know really means "I Do!" and/or "Whatever makes you happy!" 😉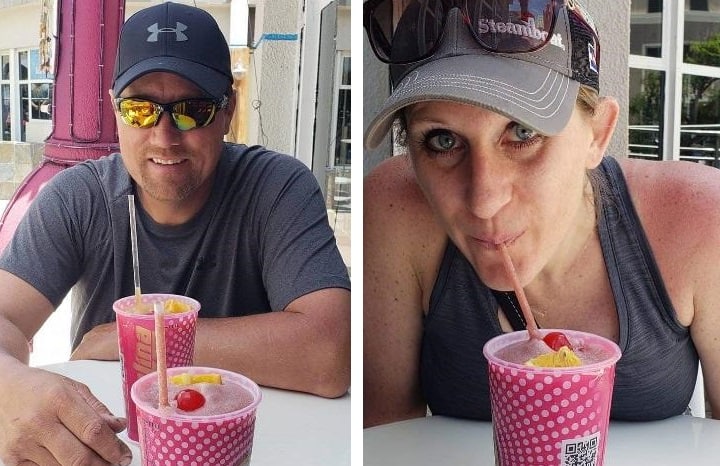 Segway Tour through Old San Juan. (Side Note…He LOVED it, and even considered buying a Segway of his own! LOL)
Costa Rica
The next trip, in July/August 2018…Costa Rica! This was the first all points family trip (meaning all 5 of us) I booked. I've posted the details of this trip on a thread before, but it's worth rehashing! 10 nights/11 day trip to Costa Rica for a family of 5 cost me a mere $404.90. (NOT a typo!) This entire trip should have cost me $5,357.43…I SAVED $4,952.53!
The details of this adventure are below:
Airfare…All Southwest as I booked 5 RT tickets from St Louis (STL) to Liberia, Costa Rica (LIR). Two tickets were companion fares, the other 3 were booked using 113,088 Rapid Rewards + $404.90 in fees.
Airfare cash rates were $3,235.40.
Lodging…All UR Points as I booked 6 nights at the Sunrise Condominiums in Tamarindo – 91,853 Ultimate Rewards Points, and four nights Hotel Los Lagos Spa & Resort near La Fortuna – 77,908 Ultimate Rewards Points.
Neither had resort fees and both were AMAZING!
Lodging cash rates were $2,122.03…. and I paid nothing!
Having saved almost $5,000 on travel and accommodations, we were able to book excursions, surf lessons, tours, etc. without worrying about the cost…we could simply enjoy everything Costa Rica had to offer! And let me tell ya…did we ever! So.Much.Fun!
Unfortunately, my husband was involved in a construction accident 4 weeks before we left, resulting in a 4-night hospital stay, several broken ribs, a punctured lung, a broken collar bone, and internal bruising. I fully expected to take the kids on this trip by myself, but…he was having none of that. He wasn't missing out on this trip with the kids…he wanted to go! He was released to fly 2 days before we left, and he took the trip like a trooper. He missed out on the surfing and whitewater rafting but participated in all other activities! #dadoftheyear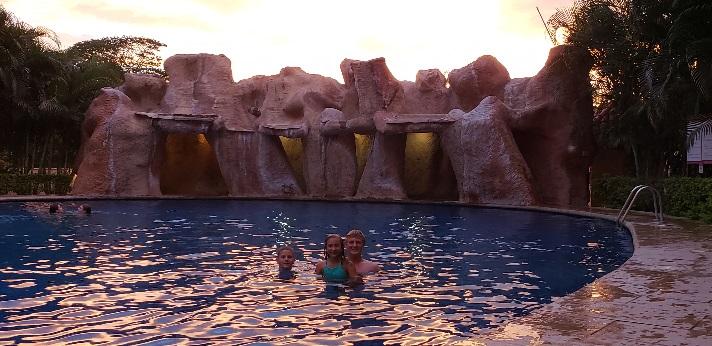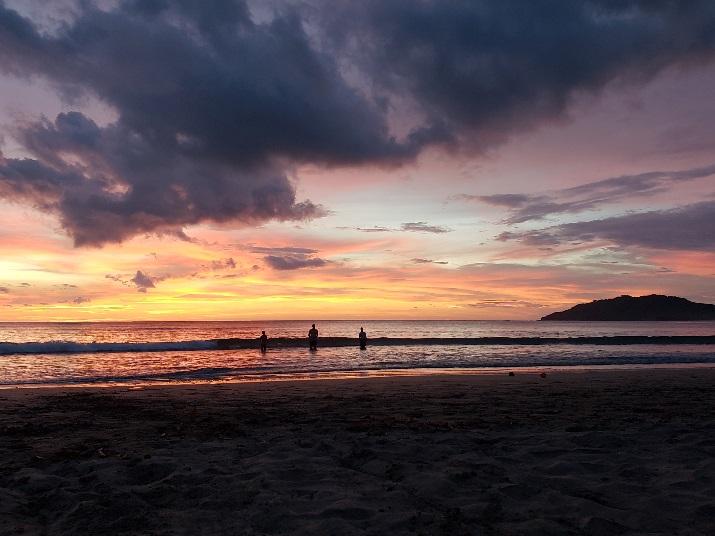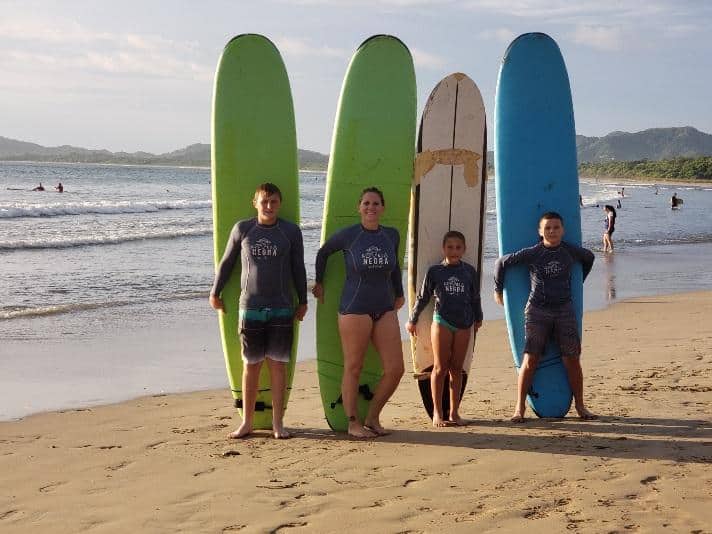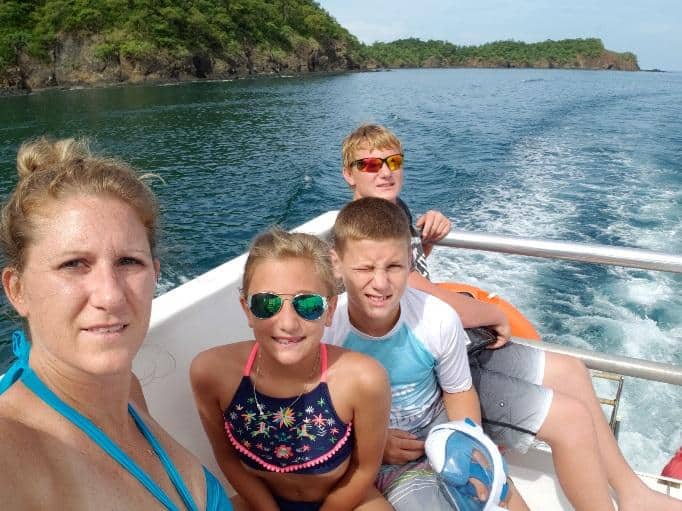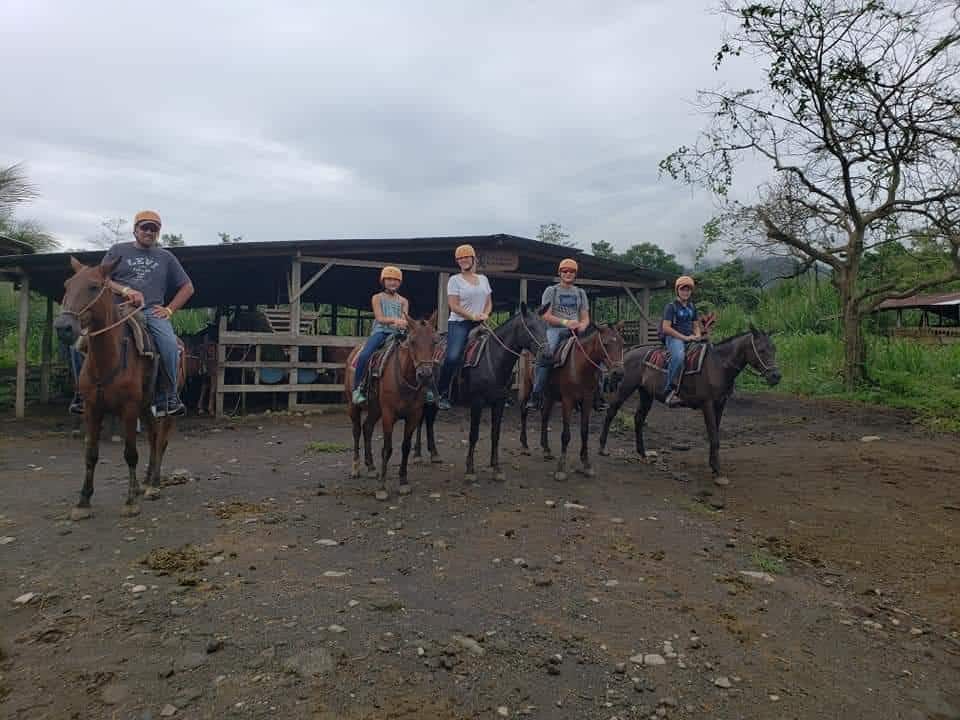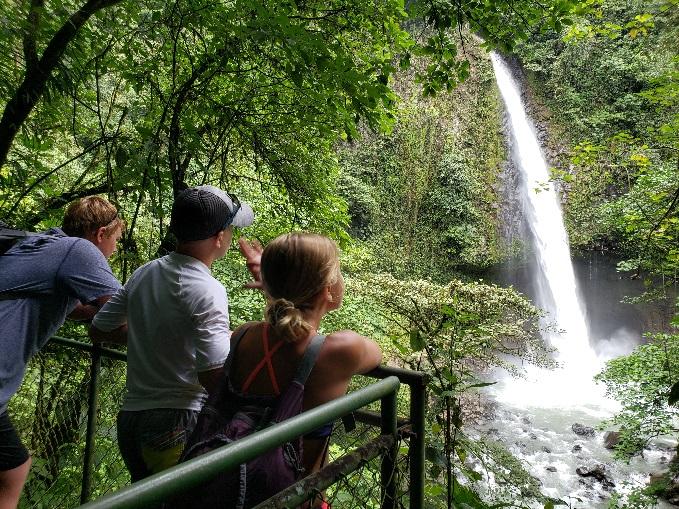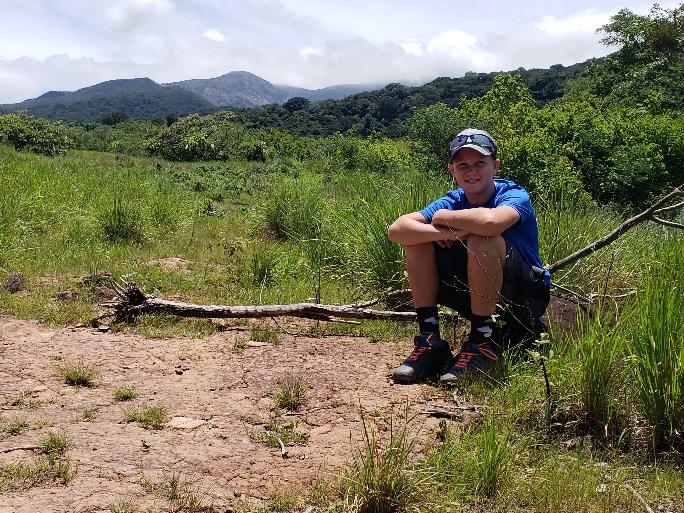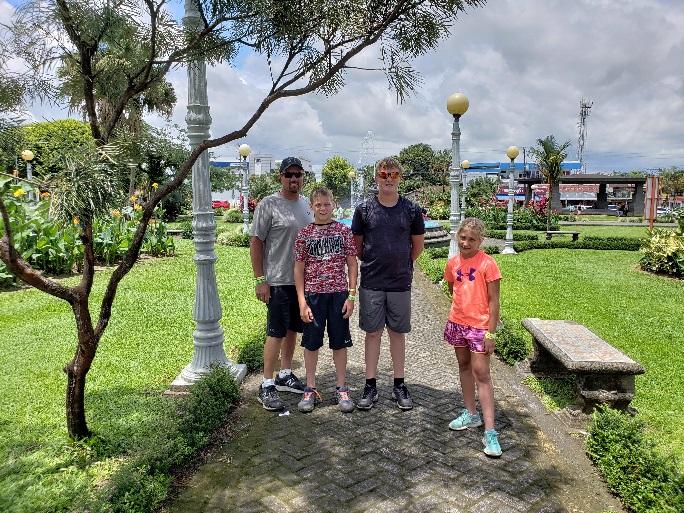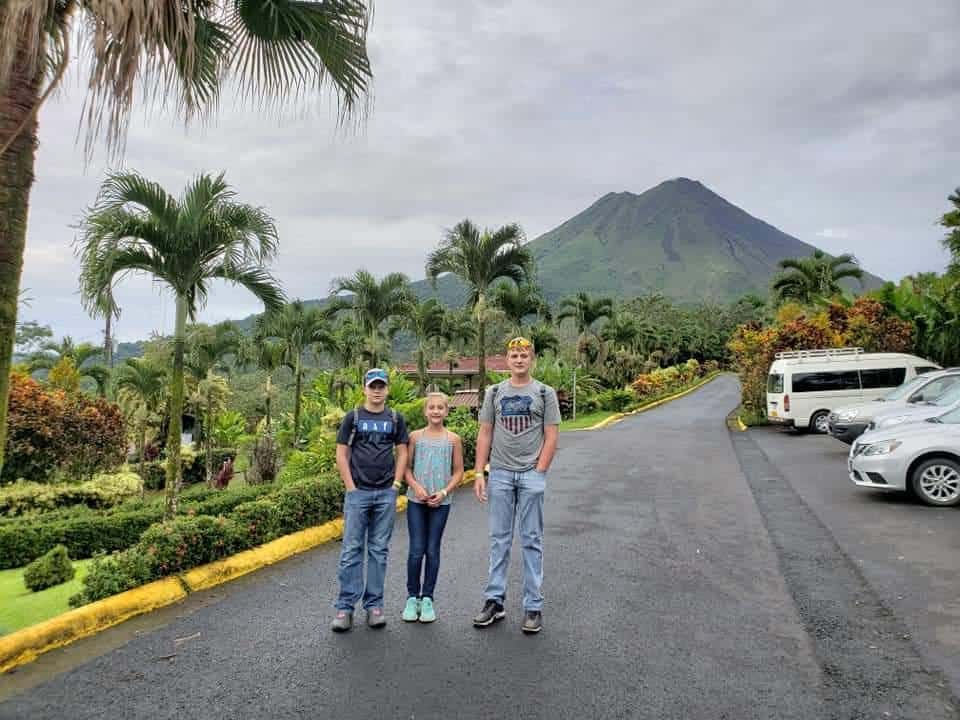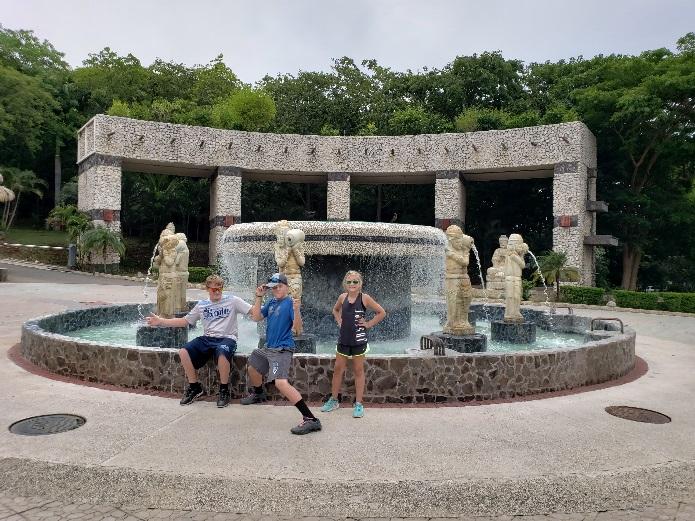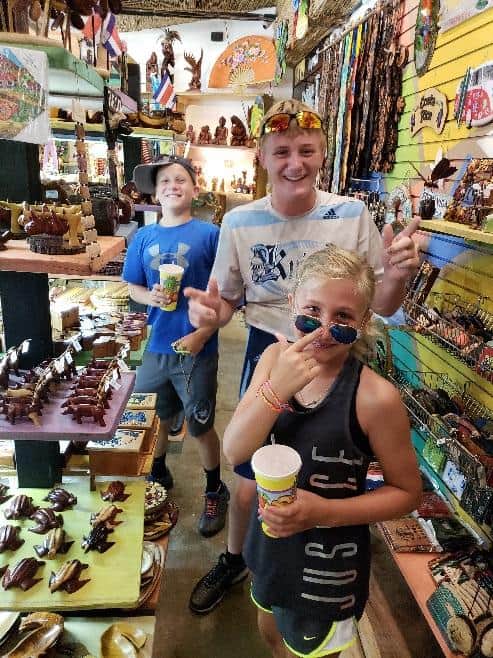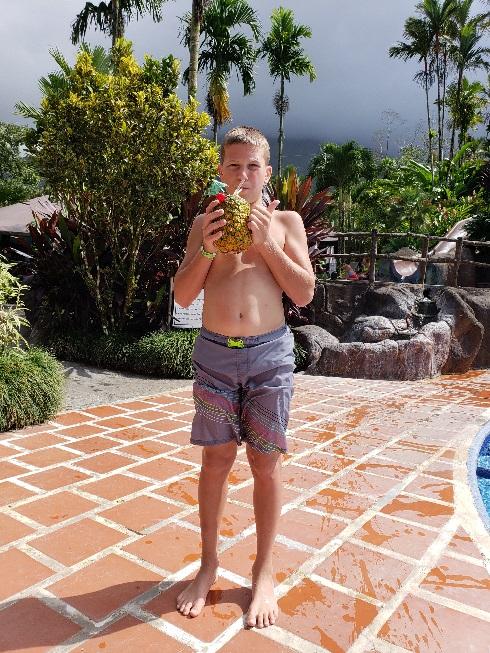 They are SOOO much like their dad…OK, it's me!? LOL
He tried EVERY drink with "Pineapple" in the name until he found the one in a Pineapple "Cup"… His bar bill was more than mine.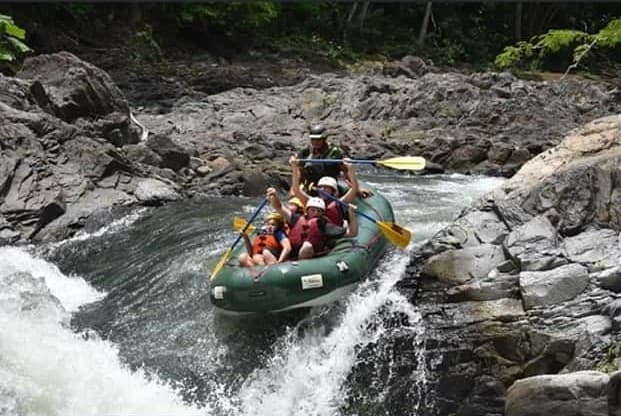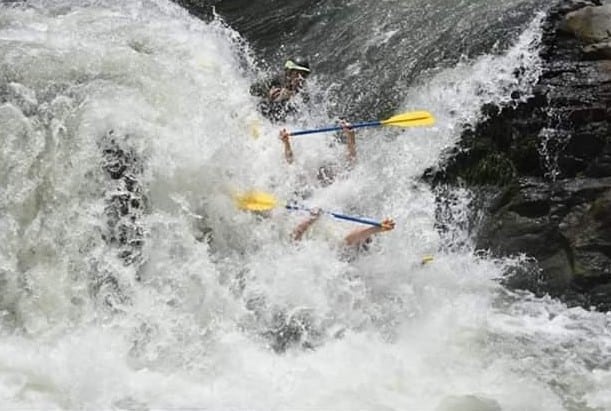 Adventure Connection from Tamarindo to La Fortuna with a White Water Rafting Stop midway…SO MUCH FUN
Denver & Washington
In 2019, I booked 10 RT tickets to Denver.
Five of us to Denver using 39,680 pts (again with the $69 one-way fare!) for a savings $746.
Five of us to Spokane, WA using 98,680 pts. for a savings of $1590. I did have to transfer about 14,000 UR to SW to cover the final portion. Spokane was the starting point for a 12 night/13 day Road Trip up into Banff and Jasper national park in Canada and back down into Glacier and Yellowstone National Parks in the US. We traveled with another family, so we split the cash price of the VRBO rentals evenly with them. The amount of money saved by "eating in" and packing picnic lunches for our daily excursions, was worth paying cash price for the rentals!
This trip was packed full of scenic driving (The Icefields Parkway between Banff and Jasper is a MUST see!), amazing hiking adventures, glacier exploring (we did the half-day Athabasca Glacier hike…hard, but worth it!), wildlife viewing (from a safe distance of course), and absolute beauty! Words could never do it justice, so I've included a few of my favorite photos from the trip instead.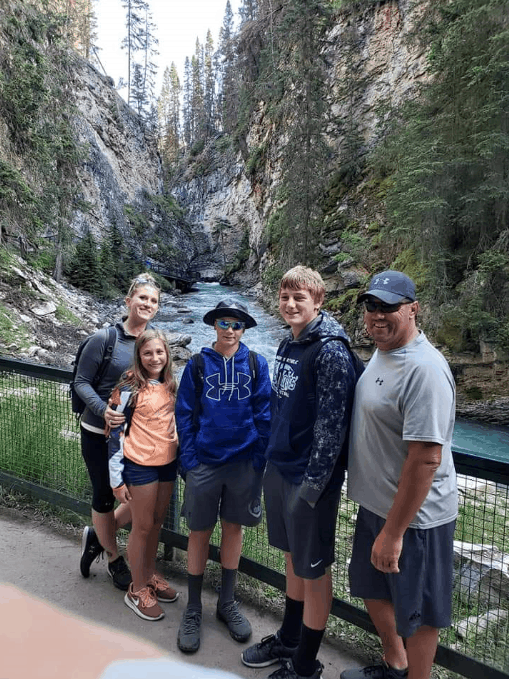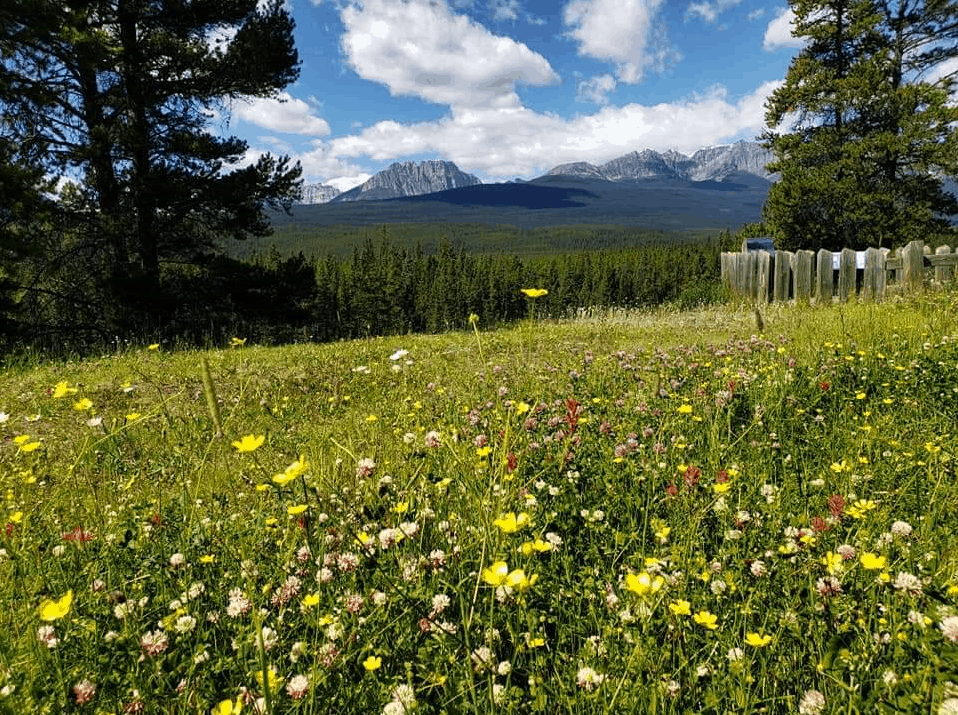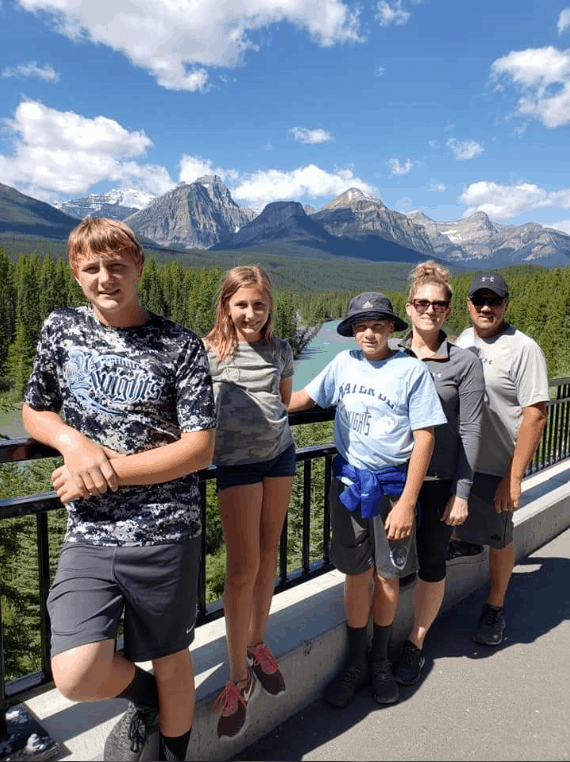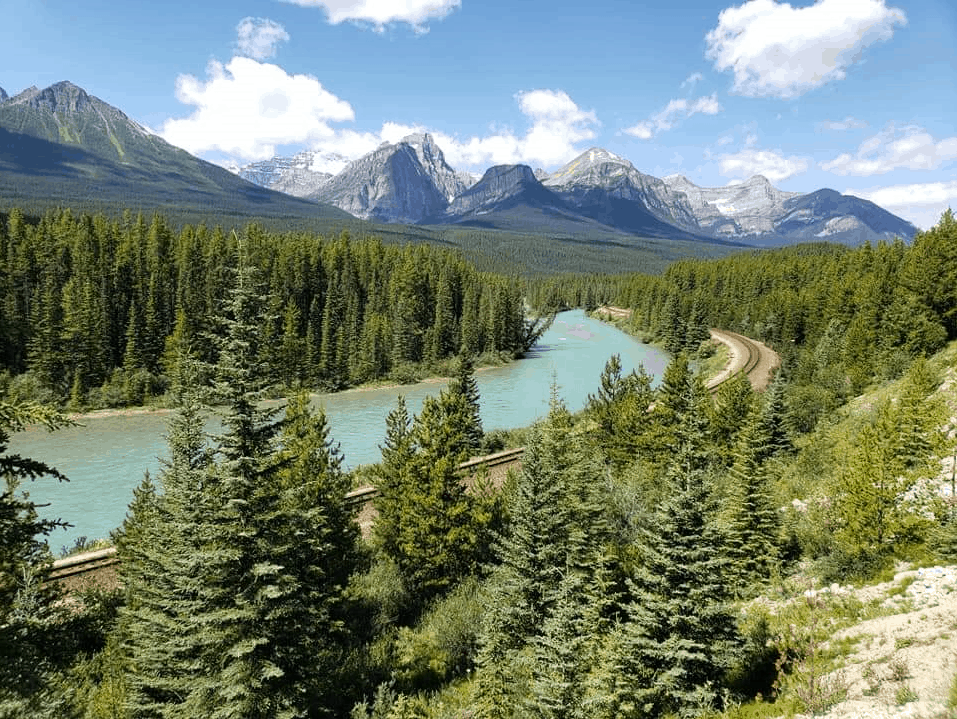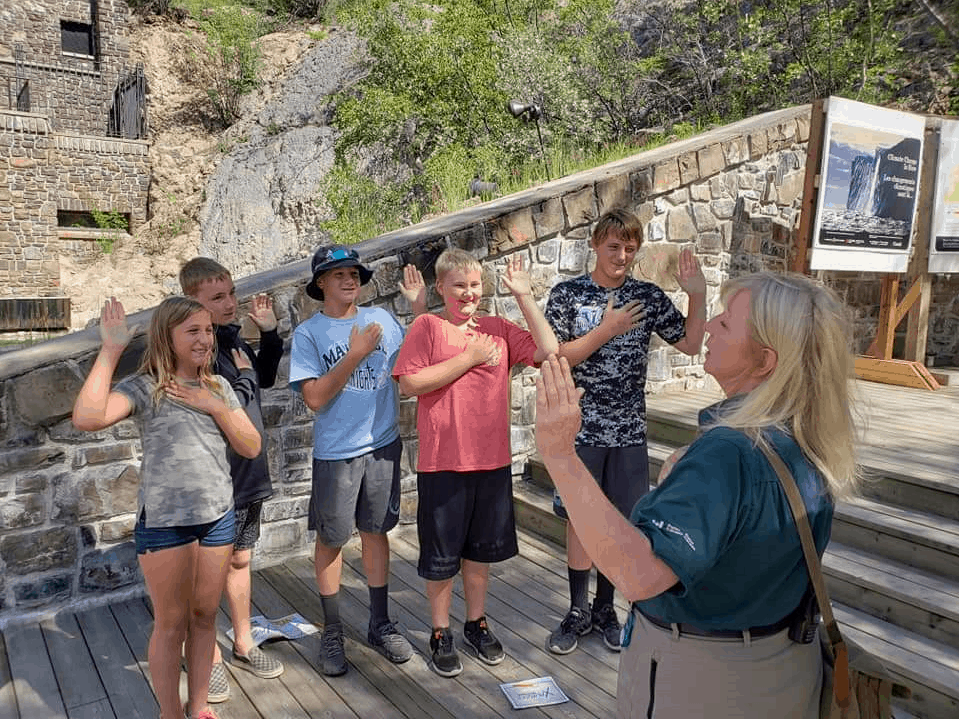 Taking the Parks Canada Oath…They are officially Canadian Jr. Rangers! We have the kids complete the Junior Ranger programs at each of the National Parks we visit (I think they're up to 10). It's a great way to keep them interested, and despite their initial grumbles, they secretly enjoy it! My hope, in 30 years when they're reminiscing about childhood trips, the conversation includes…"Do you remember when mom used to make us do those Jr. Ranger things on EVERY National Parks trip we'd go on!?" with a laugh and smile!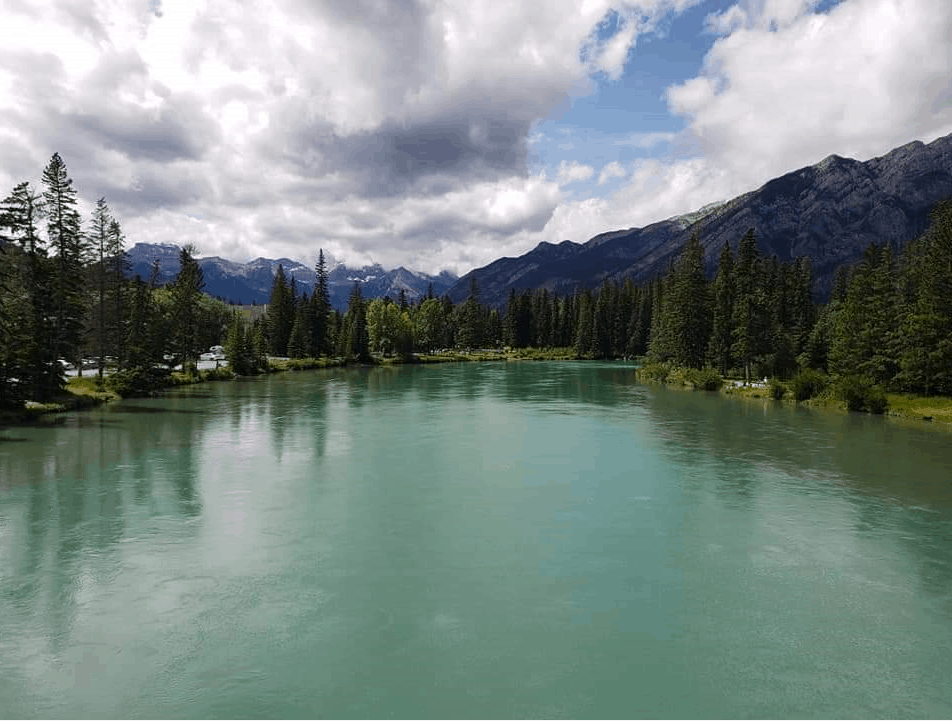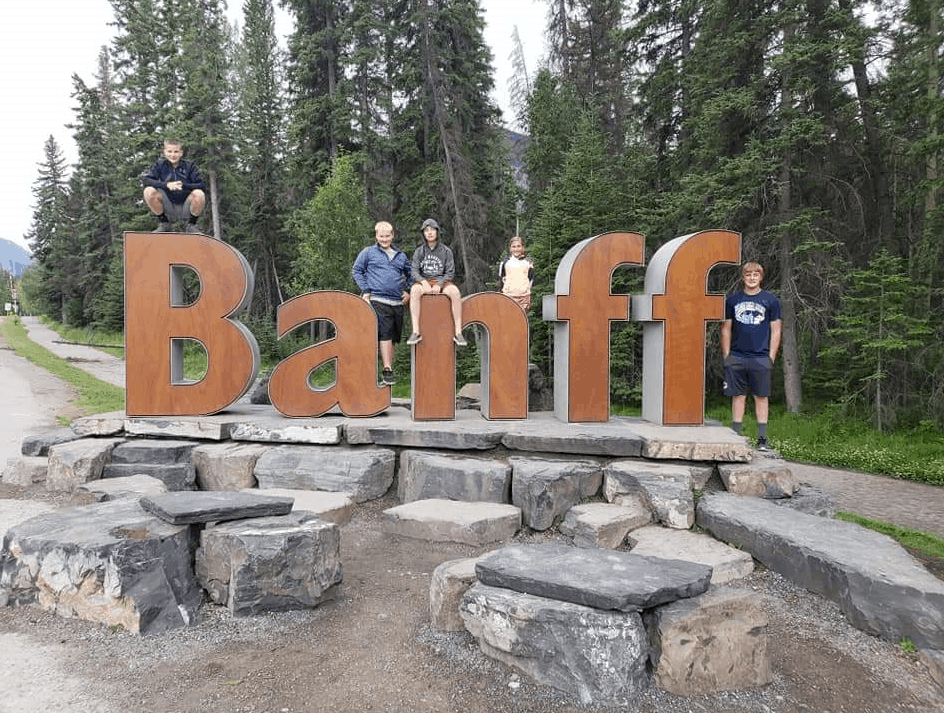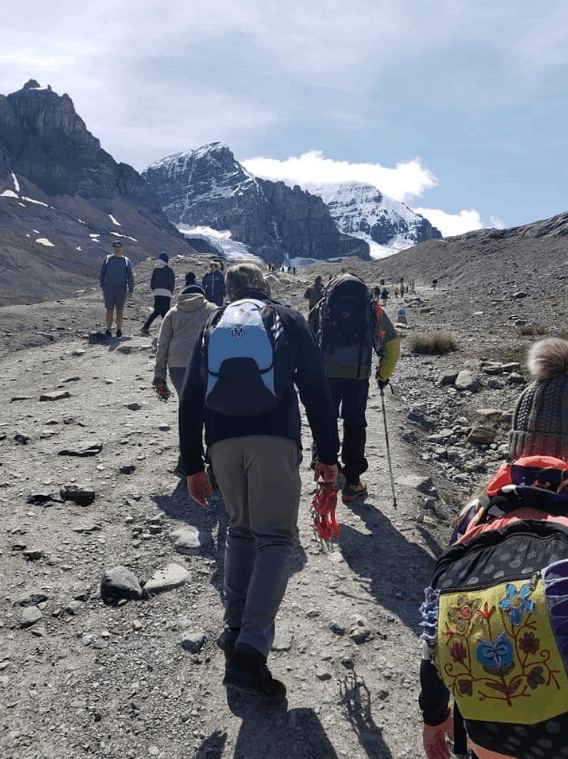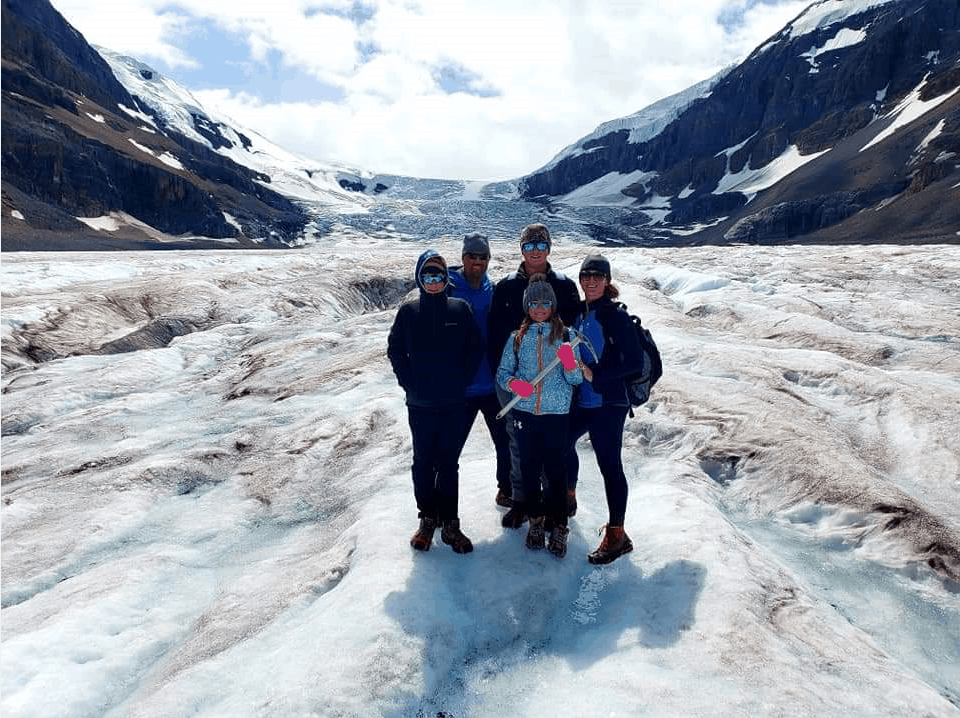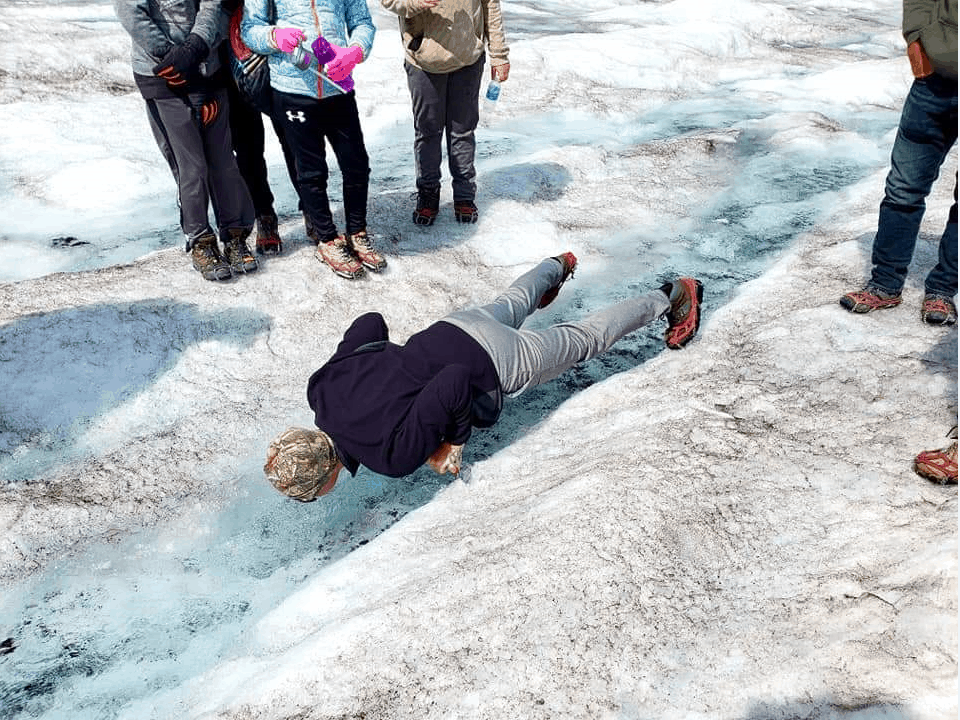 We hiked a total of 4 miles on the Glacier. The kids learned so much from our guide, and the highlight for them…they each got to drink from a Glacial Stream.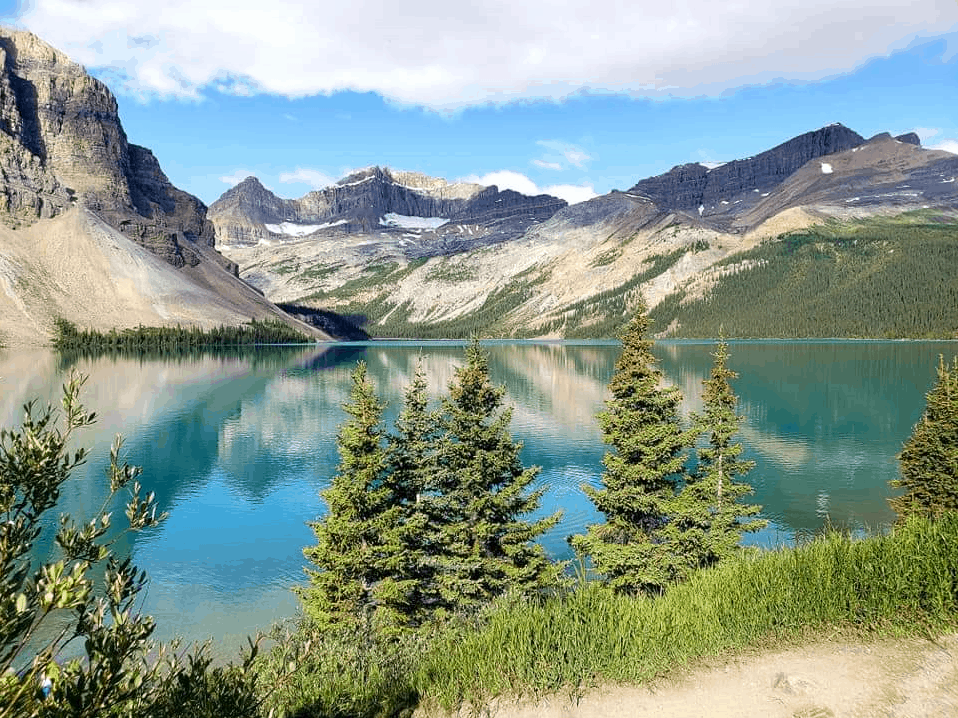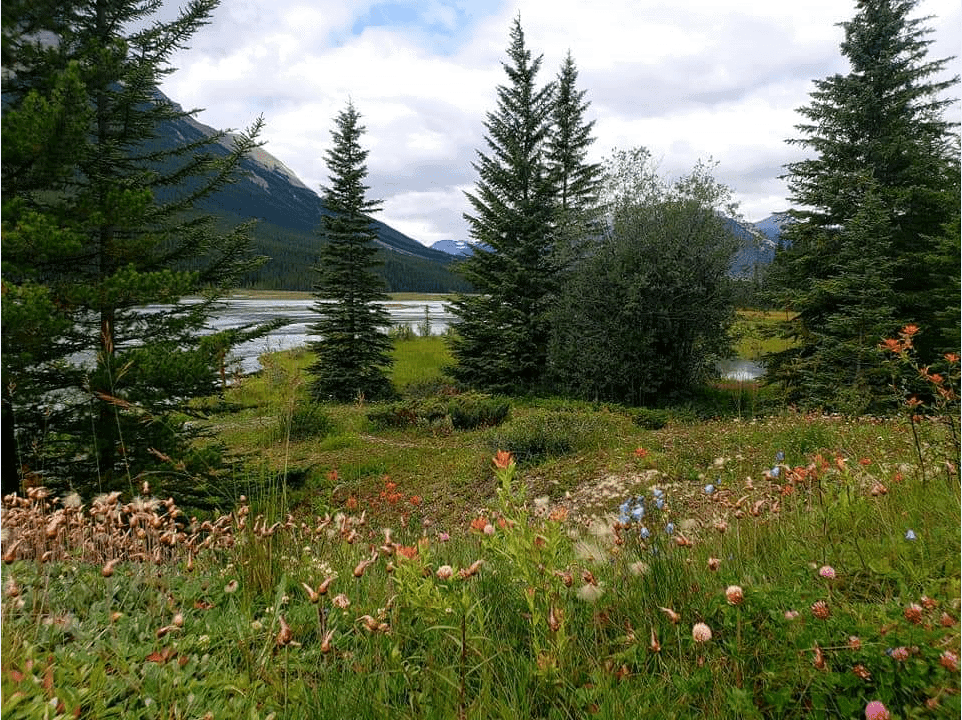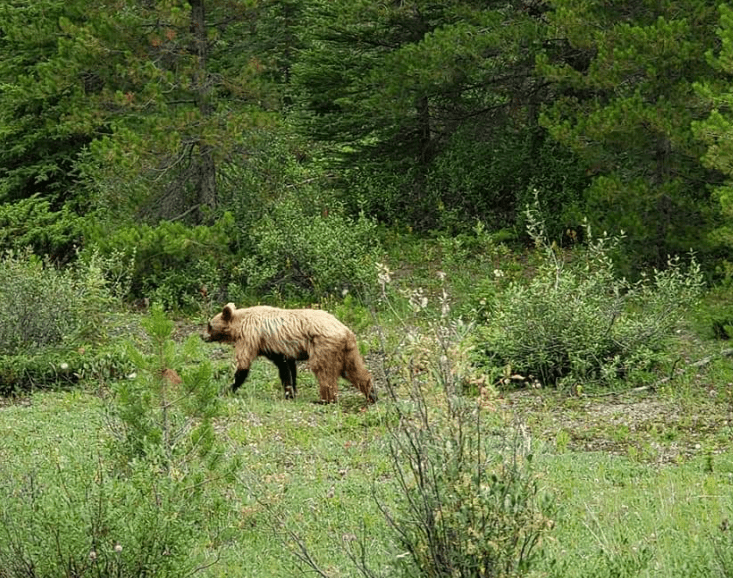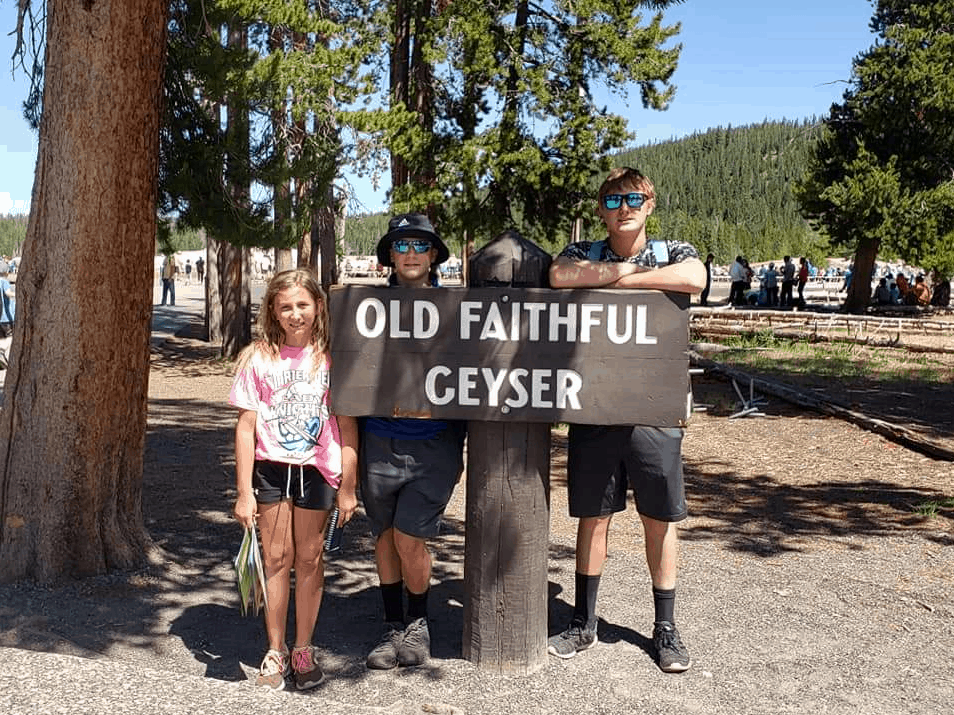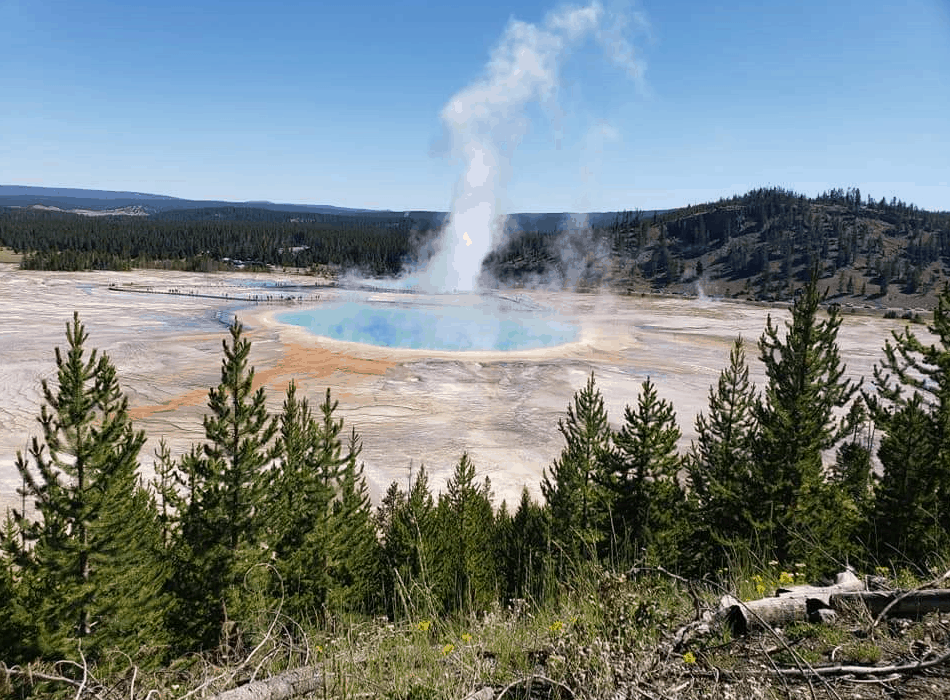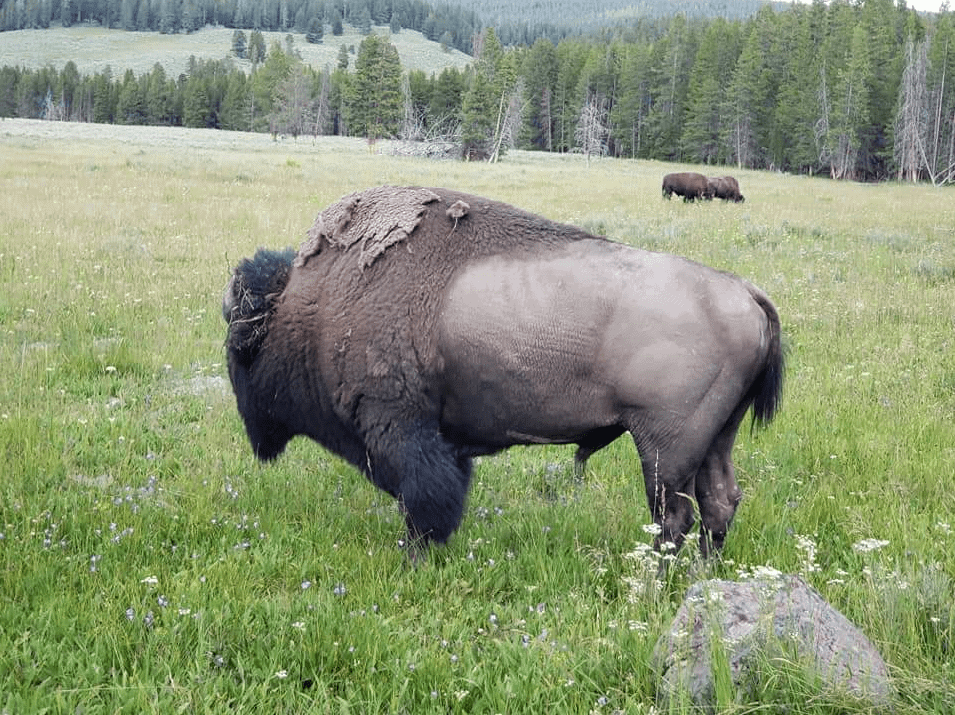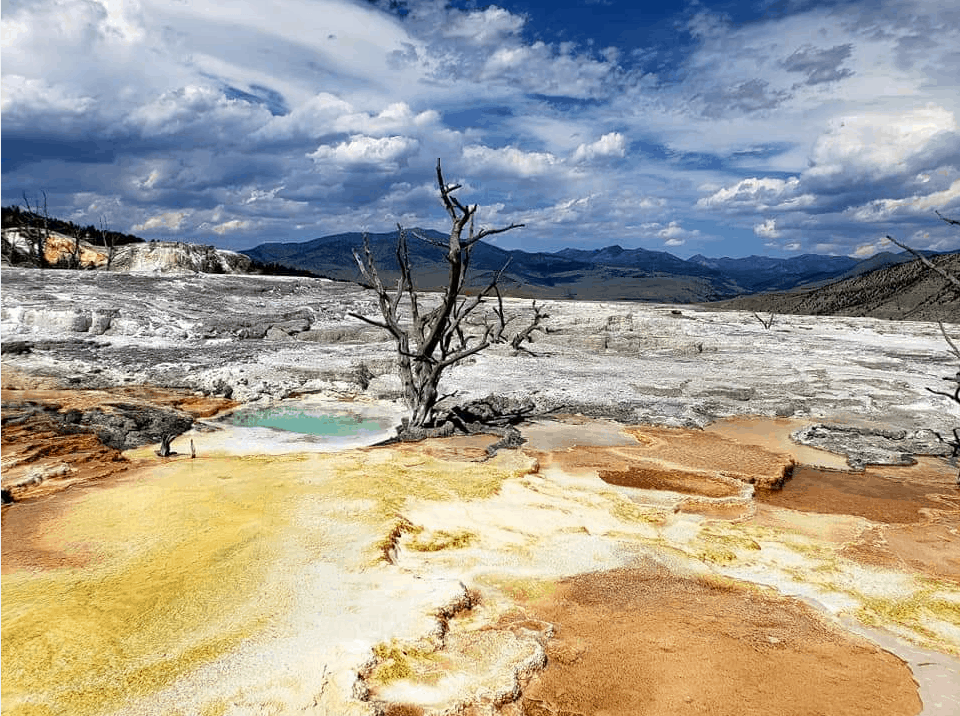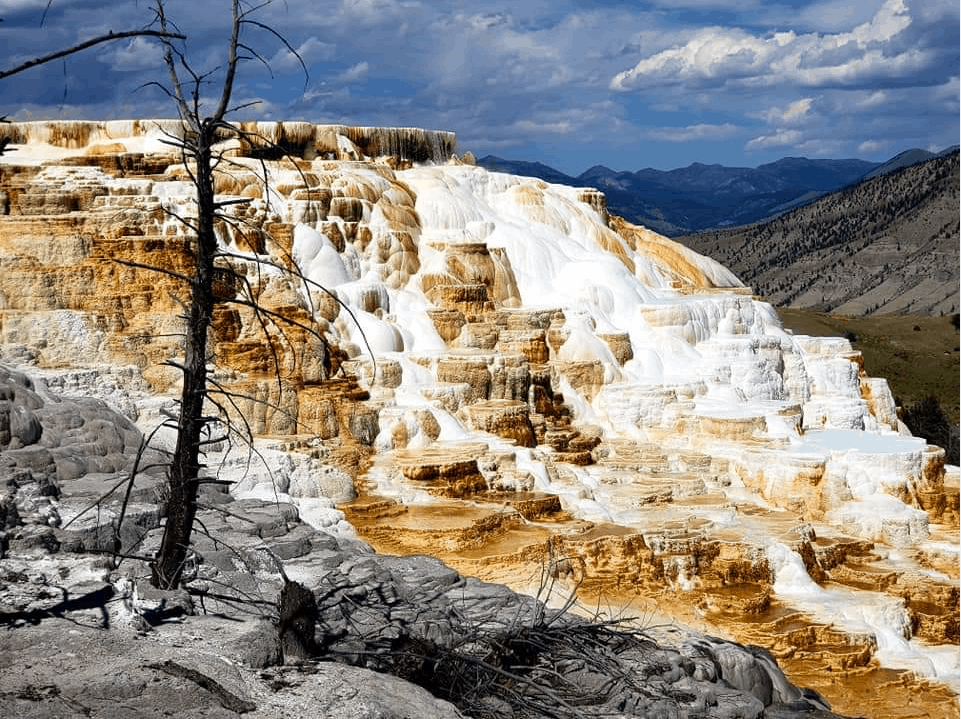 Europe!
The most recent trip, late September into October, was my husband's first European adventure! Thankfully, he loved it as much as I do! The two of us spent 11 nights/12 days exploring Southern Germany and Austria (with a last minute day trip to Strasbourg, France). Talk about an amazing trip! From seeing the amazing sights and taking in all of the historical facts about the areas we visited, to great beer and food, we packed as much as we could into this almost 2 week trip.
Dachau, Munich, Berchtesgaden, Salzberg, Innsbruck, Fussen, Dinkelsbuhl, Rothenburg ob der Tauber, Stuttgart, and countless little towns in between while driving. We loved every second! Total cost to me for travel and accommodations should have been $5,017.40, but I paid only $656.61 for savings of $4,360.79!
Details
Airfare… all United points, traveling on both United and Lufthansa, booked directly through United.
St. Louis to Munich/Stuttgart to St. Louis for 2 in Economy Plus – 120,000 UA Miles + $249.86 in fees (The fees were a bit higher than other flight options, but I wanted to leave at a specific time). Cash cost to me would have been $2,841.12.
Rental Car… 12 days for a basic rental $392.88 (Paid Cash)
Lodging… all UR points via Chase Travel Portal
2 nights Ibis Muenchin City – Munich – 47,435pts – cash rate, $592.94
2 nights Hotel Grunburger – Berchtesgaden – 30,524pts + $11.63 city fee – cash rate, $393.19
1 night Hotel Maximillian Stadthaus Penz – Innsbruck – 10,033pts + $2.24 city fee – cash rate, $127.66
1 night Hotel Romerstadt – Augsburg – 7,834pts – cash rate, $97.93
Yikes…We could have done without staying in this one…ugh! I consider myself to be a fairly "low maintenance" traveler, basing my accommodation selection on:
Location
Price
Traveler Reviews
I normally choose a mid to lower-priced option in the perfect location based on customer reviews, as I prefer quantity of travel over luxury. I'm not sure if I skipped the "review" stage of my selection of this one or what…but we made the best of it. The "don't drink the water" warning as we checked in was definitely a precursor to what was to come!
Overall score… "D"…Dated, Dark, Dingy, Dank! (No bed bugs…believe me, I CHECKED!)
3 nights Hotel Goldener Hirsch – Rothenburg ob der Tauber – 45,734pts – s/b $571.68
2 nights stayed with a friend in Stuttgart – priceless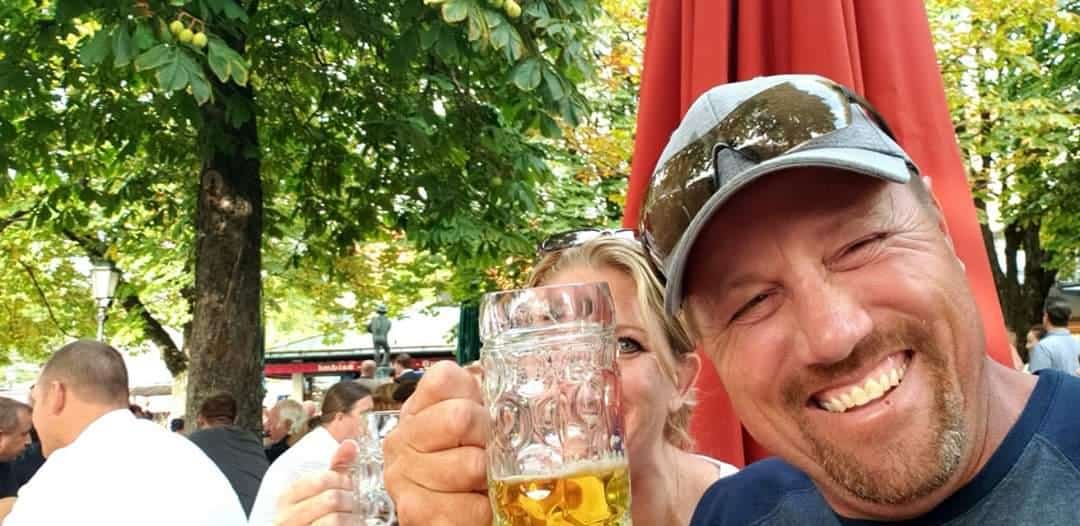 Munich – Virktualienmarkt Biergarten
After a full day of exploring Munich, we circled back to the Virkualienmarkt Biergarten. This is what happens when you give your husband a few beers and "photo duty"! Haha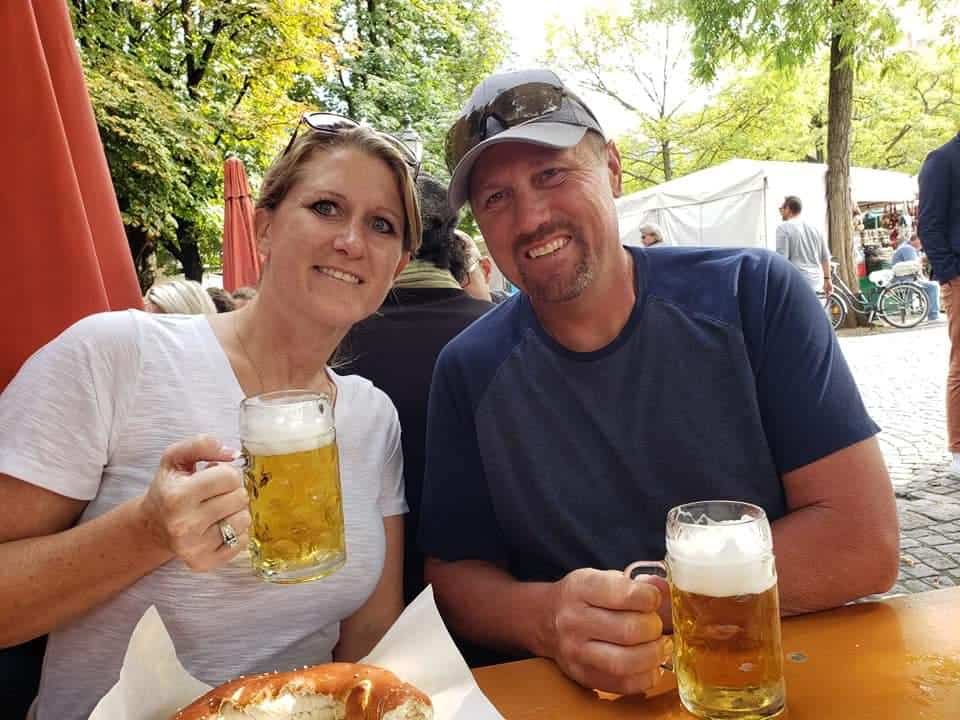 Sat and spoke to a lovely couple from Munich over beers and the largest pretzel I've ever seen! Great finish to a beautiful day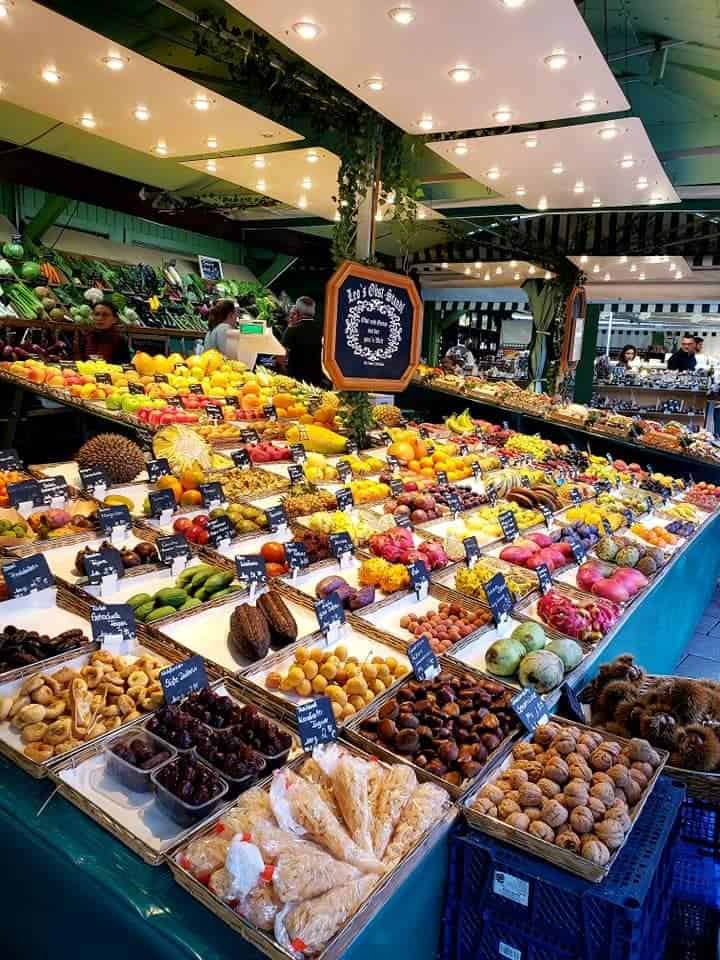 I could have spent the entire day wandering around this area! I jokingly (kind of) told my husband that I would move to Munich for the Virkualienmarkt alone! Haha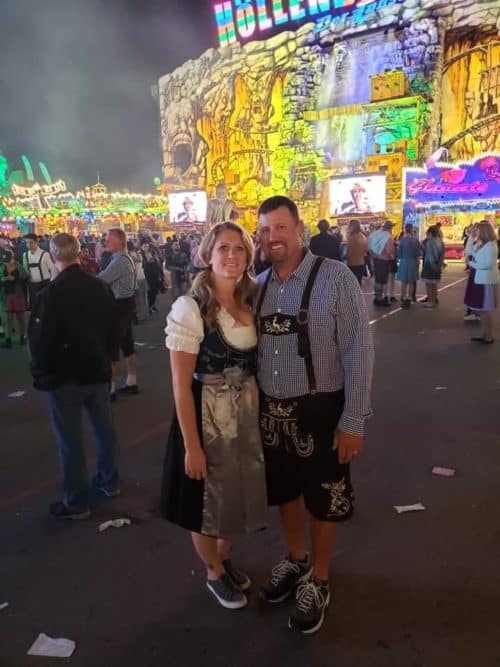 Oktoberfest! What a great experience!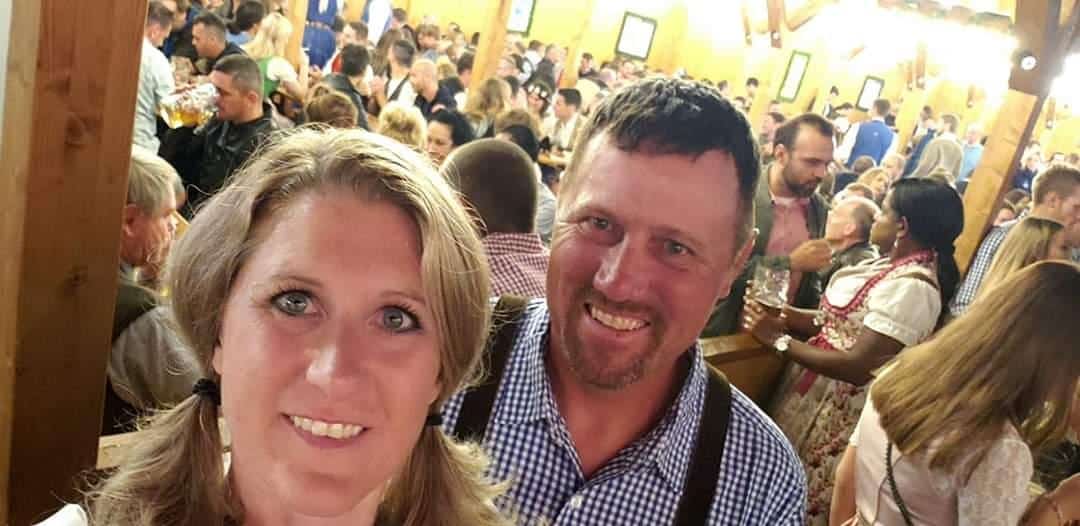 The Tents were so crowded, with crazy long lines to get in…The Biergarten area of one of the tents was the closest we got!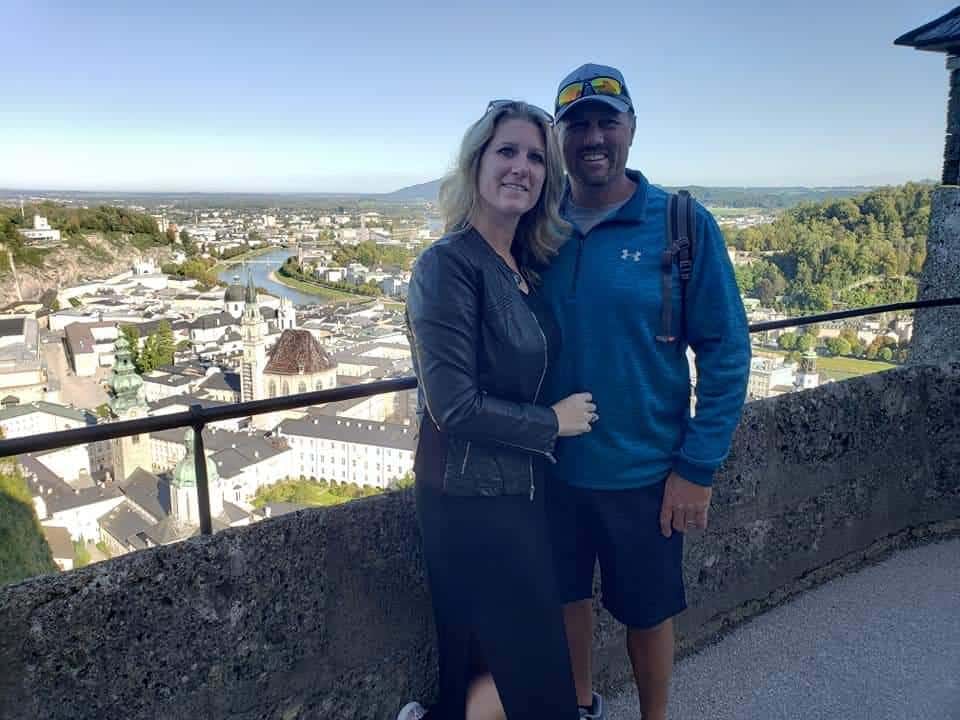 Salzburg, Austria
We visited the Mirabell Palace, the Salzburg Residence, and Fortress Hohensalzburg (photo taken from atop the Fortress). We spent ALL day wandering around the city.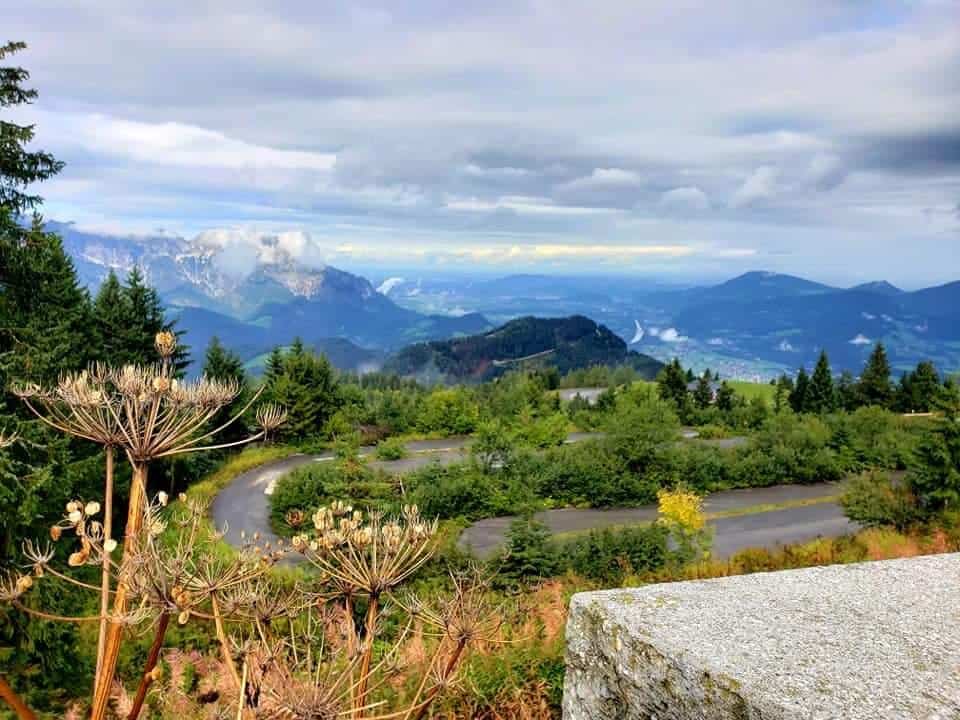 Hotel Zum Turken, Berchtesgaden
Visiting the Obersalzberg area, the Documentation Center, and the system of tunnels beneath this hotel to the Berghof was truly eye opening. Visiting Dachau earlier in the trip was absolutely heartbreaking.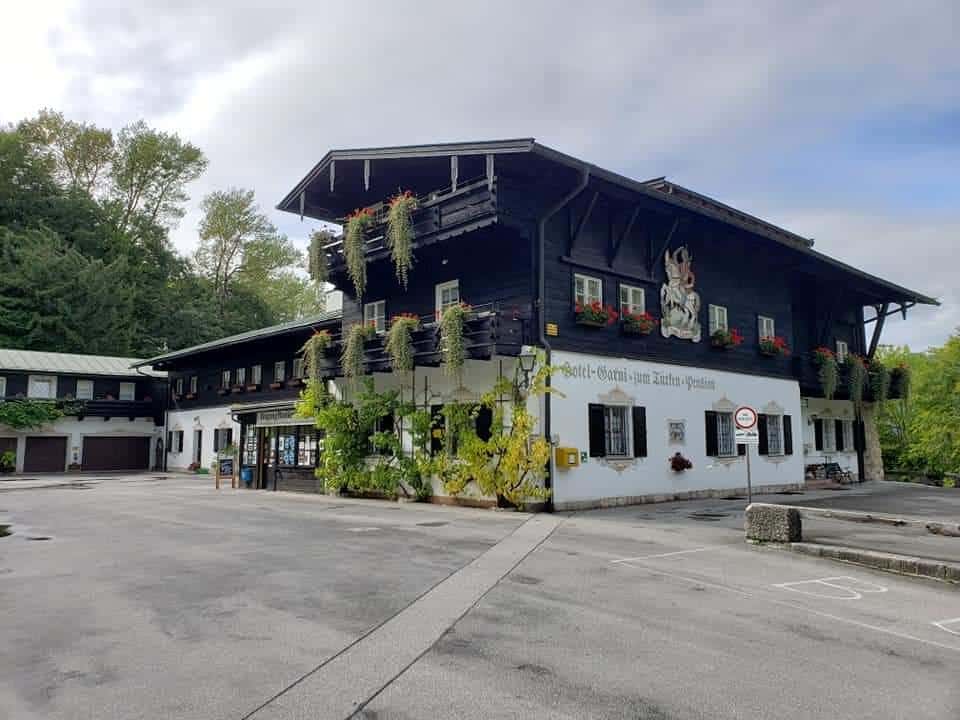 We took the water taxi to St. Bartholomew's Church. By far one of the most beautiful Alpine Lakes!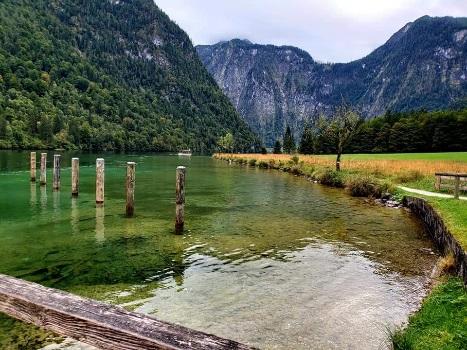 We spent an entire day exploring the city and high above (took the Hafelekar cable car to the top of the Nordkette Mountains). The highlight…the gelato! Not really, but dang was it good!
Neuschwanstien Castle from St. Mary's Bridge with 500 of my now "close" friends pushing to get the same iconic photo! 😉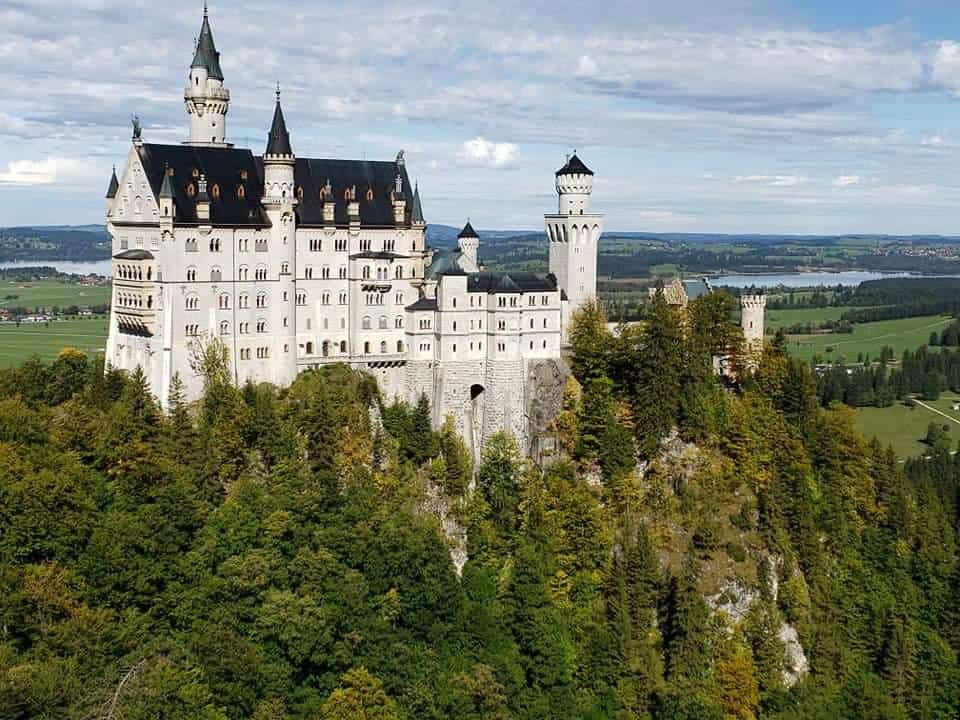 Rothenburg ob der Tauber
What an absolutely AMAZING little city! We thoroughly enjoyed wandering around in and out of the little shops, cafés, and museums/churches! If you find yourself in this quaint little city, definitely take the Night Watchman Tour! You will not be disappointed!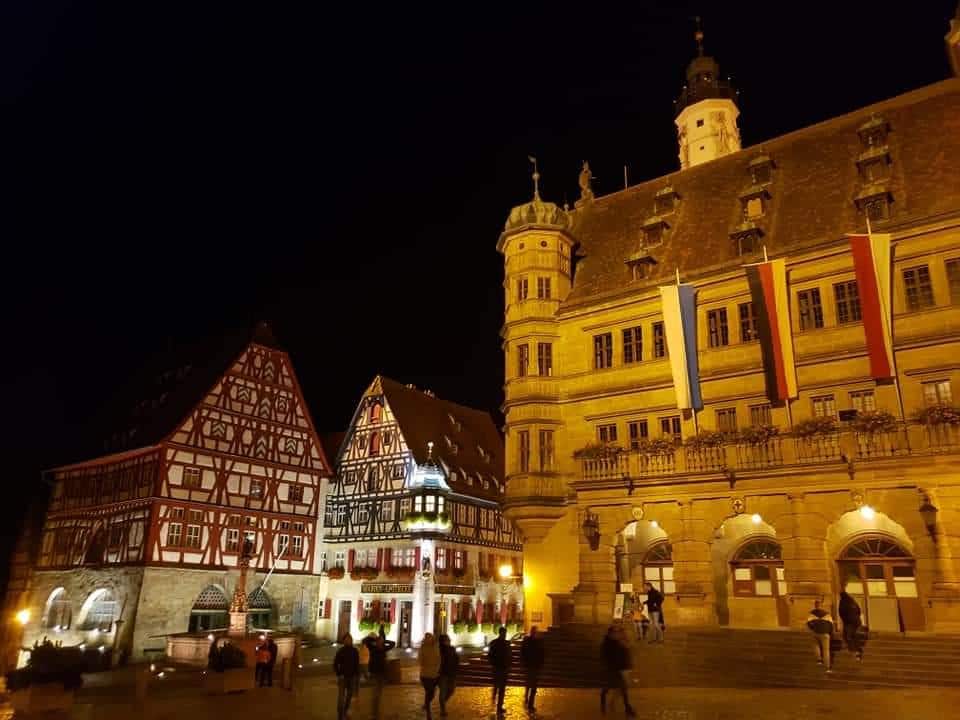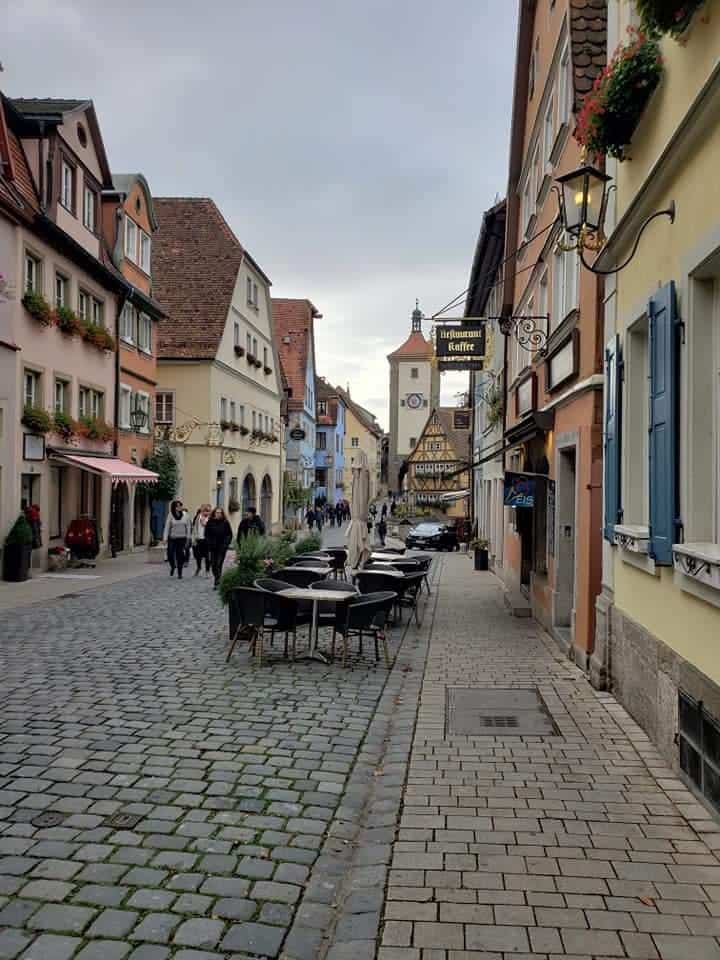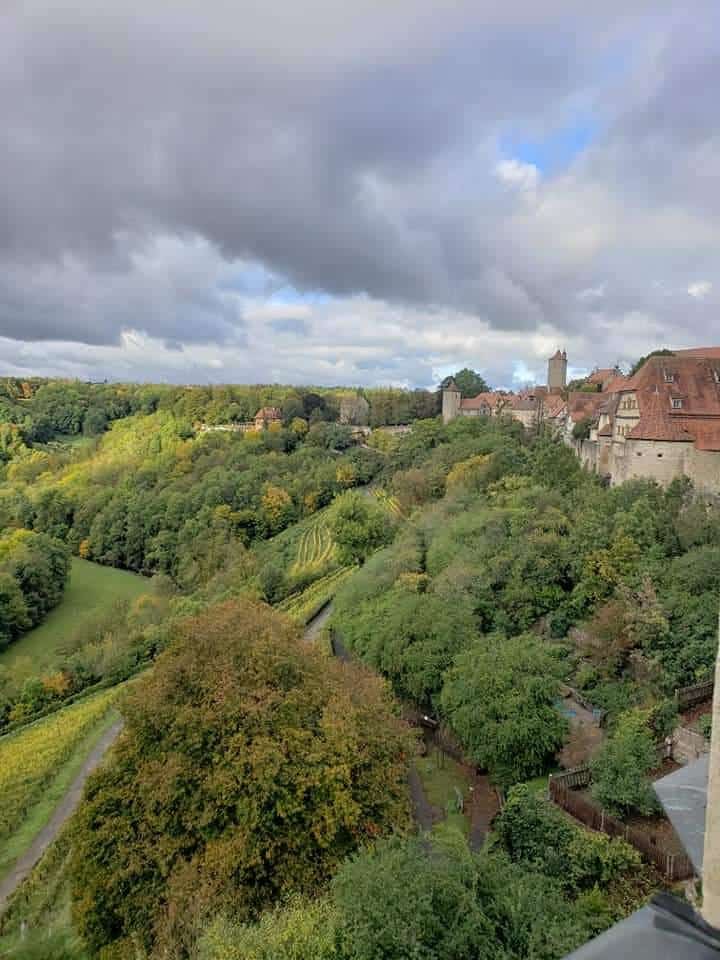 Our last day in Rothenburg was forecast to be cold and rainy all day. Rather than wander around in the rain, we decided to take a "Road Trip" to Strasbourg, France for the day. We spent most of the day just wandering around the city. Our favorite…Cathedrale Notre Dame de Strasbourg. We will be going back to this amazing city when we can spend more time there!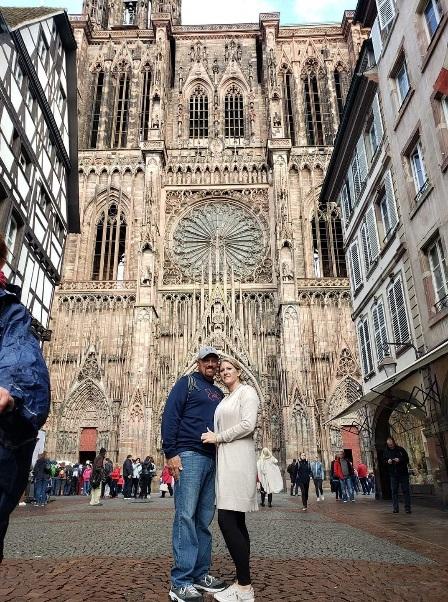 Stuttgart "Oktoberfest"
Not that Oktoberfest in Munich wasn't fun, but Fest in Stuttgart was a blast! We met up with our friend Jochen. He has VIP access to one of the tents. We got to watch/experience the craziness of Fest, from a private section of the tent with our own servers, bathrooms, and "personal space" (aka room to breathe/move/etc.)!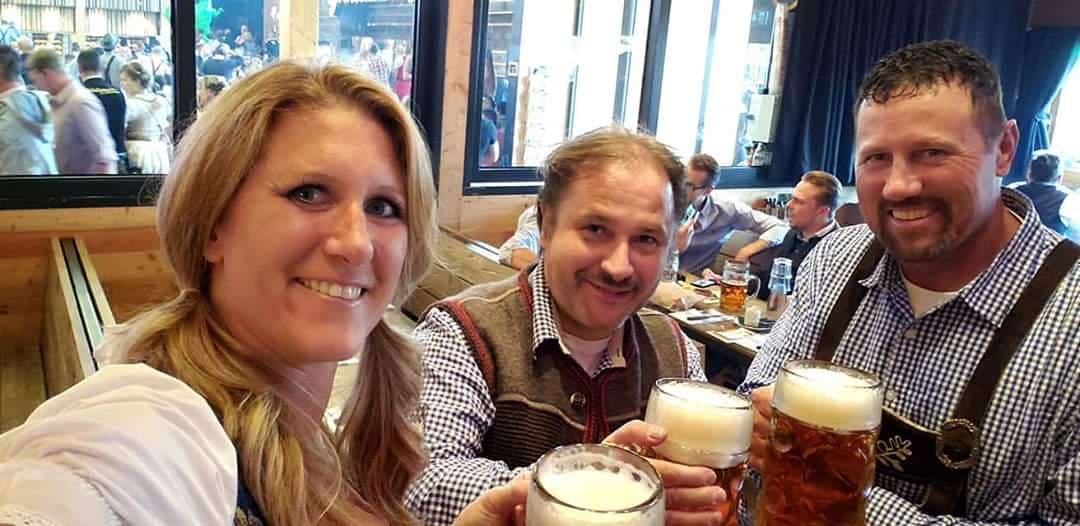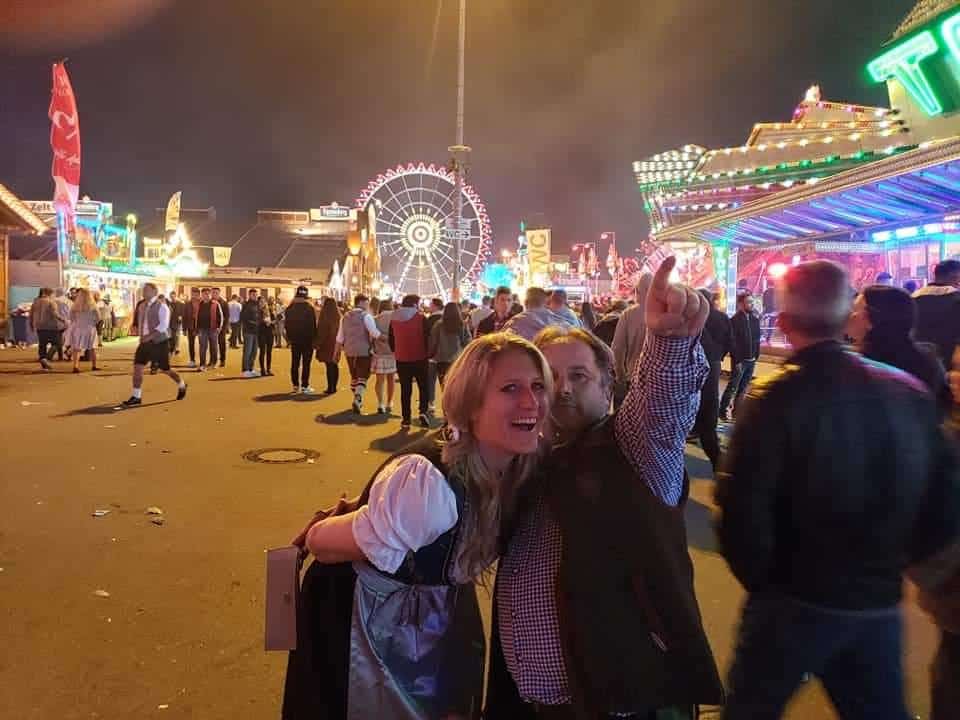 Other Details
Lodging and rental car paid cash. Flew a family of 5 to Denver for $56.00 and 35,757 SW Pts., saving us about $939.00. Thanks to the Companion Pass (times 2) and super cheap RT Fares!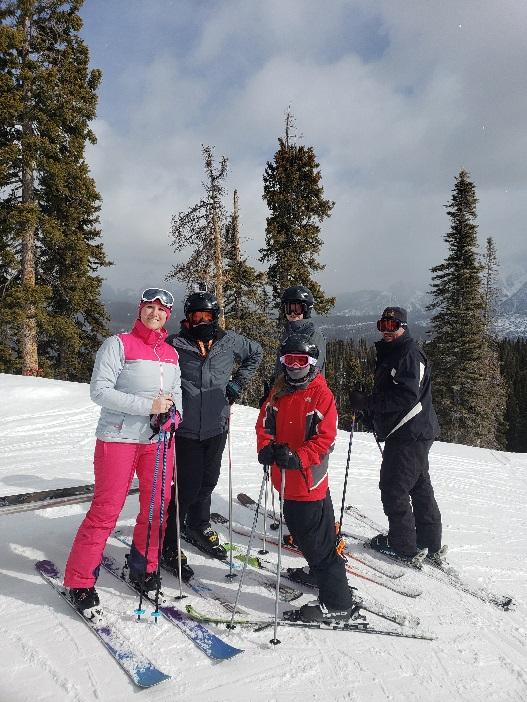 We like to fly to Denver, then drive to our final Colorado destination – No matter how far. We love to explore and find new routes to take, cities to explore, and random activities to either watch or partake along the way back. This year's random find… Skijoring in Silverton! Here we are patiently waiting for the events to start!
After the drive, we like to stay our final night at the Westin – Denver international. We used my Marriott Free Night certificate for this room, saving us an additional $319!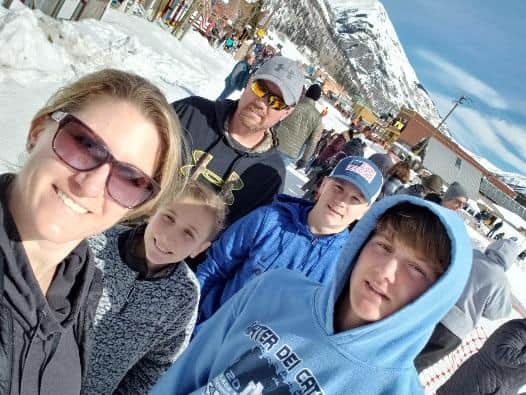 Trips in the Making
2021 – Family Ski Trip – TBD – Companion Pass/Points Flights (not yet booked)
2021 – Family NYC/DC – Companion Pass/Points Flights (not yet booked– no points strategy yet)
2021 – Couples Budapest, Vienna, Prague (not yet booked– no point strategy yet)
So, to recap just a bit, I saved about $14,000 in travel in 2018 and 2019 alone and have many more "Cheap/Free" trips to plan in 2021…which will no doubt save me thousands more!
All credit goes to Bryce, the 10xTravel team, and the members of 10xTravel.
Thank you for the priceless memories you made possible through this hobby!
New to the world of points and miles? The Chase Sapphire Preferred is the best card to start with.

With a bonus of 60,000 points after $4,000 spend in the first 3 months, 5x points on travel booked through the Chase Travel Portal and 3x points on restaurants, streaming services, and online groceries (excluding Target, Walmart, and wholesale clubs), this card truly cannot be beat for getting started!
Learn More
Editors Note: Opinions expressed here are author's alone, not those of any bank, credit card issuer, hotel, airline, or other entity. This content has not been reviewed, approved or otherwise endorsed by any of the entities included within the post.