In This Article
Loading table of contents …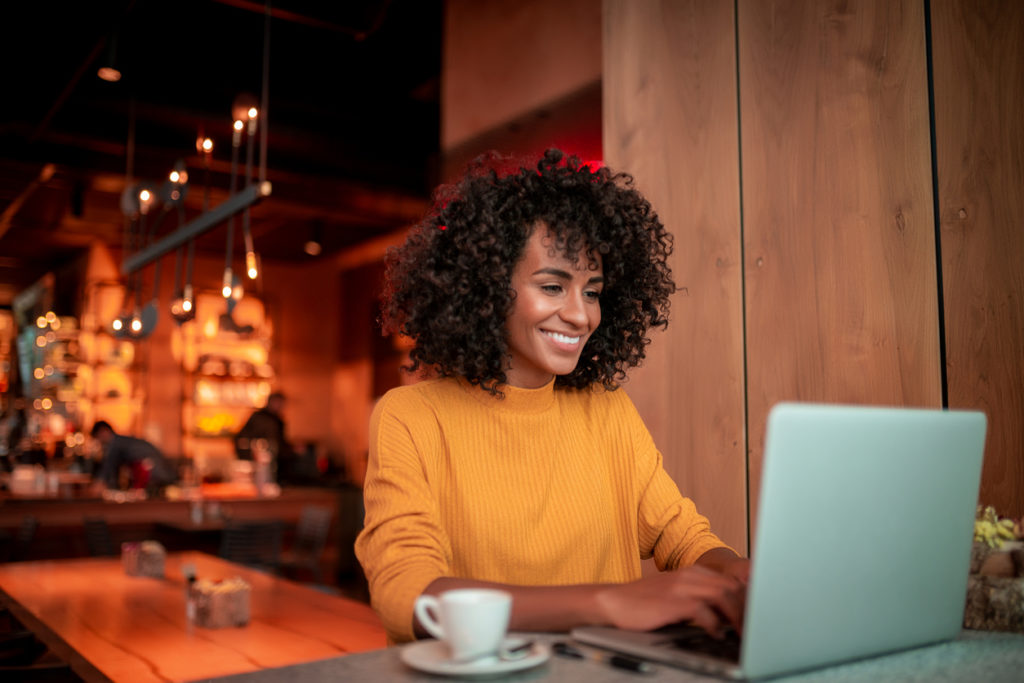 Note: Some of the offers mentioned below may have changed or are no longer be available. You can view current offers here.
For many Americans, the beginning of a normal workday used to start with a freshly brewed cup of joe. Whether we whipped it up ourselves or depended on our favorite local coffee chain for takeout, coffee has been one of our favorite ways to kick off our days. Or it could be better with coffee subscription box programs.
Currently, though, the world is experiencing an unprecedented wave of stillness, distance, and working from home due to the COVID-19 pandemic. For some, working from home is business as usual; but for others, we might be missing those morning coffee runs and afternoon coffee breaks with our colleagues in the office.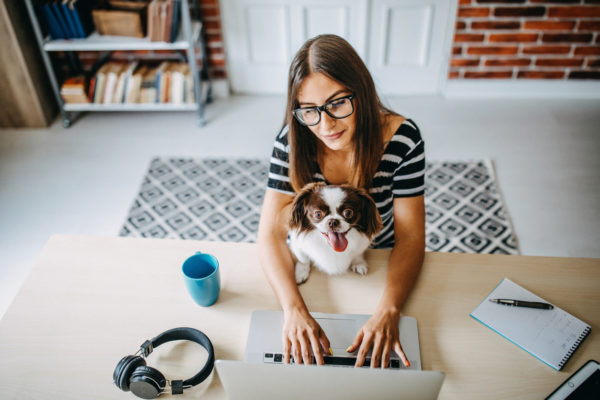 On top of our disrupted working routines on a corporate and collaborative scale, we're facing collective anxiety surrounding our ability to find supplies and keep our homes well stocked while simultaneously keeping each other (and ourselves) safe.
In short, our new world certainly is wild.
In This Article
So, nobody could rightfully blame you for wishing after some semblance of normalcy, or even just some inkling of sanity in the midst of all this. While we're tasked with surviving and maintaining, it's often the small things that can help us feel grounded during times of tremendous uncertainty. While the pun was unintended, it's an apt segue into the point of this article: if you'd feel a lot more grounded given the opportunity to find accessible coffee grounds (and beans) then it might be time to consider signing up for a coffee subscription box.
Not only do coffee subscription boxes give you the opportunity to try different coffee beans, but you'll be knocking one more thing off of your grocery list while simultaneously supporting (often small) businesses during this difficult time. Here are a few of our favorite coffee subscription box programs that we think you should check out.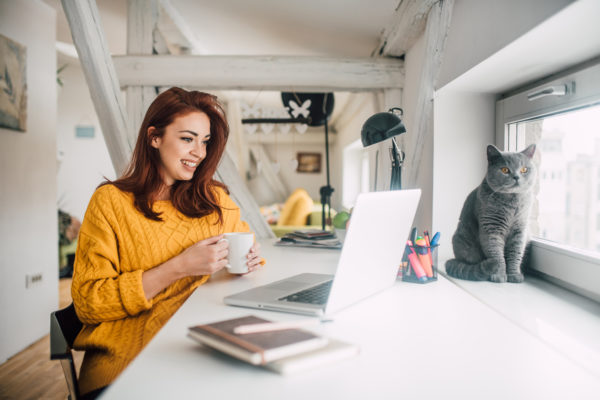 MistoBox
Featuring 550+ coffees by 50+ roasters, MistoBox is a coffee subscription service that curates a coffee profile based on your preferences, works directly with the roasters to source the coffee, and ships it to your door. MistoBox highlights coffees with origins all over the globe, but I especially like that they feature roasters from all over the US.
When you sign up for a MistoBox subscription, you'll enter some of your personal coffee preferences. Do you take your coffee black, with cream, with sugar, or multiple ways? Would you prefer whole beans or grounds? Which roast level do you like best? Are you a fan of single-origin beans, blends, or espresso roasts? Don't worry if you drink decaf; MistoBox can accommodate that as well.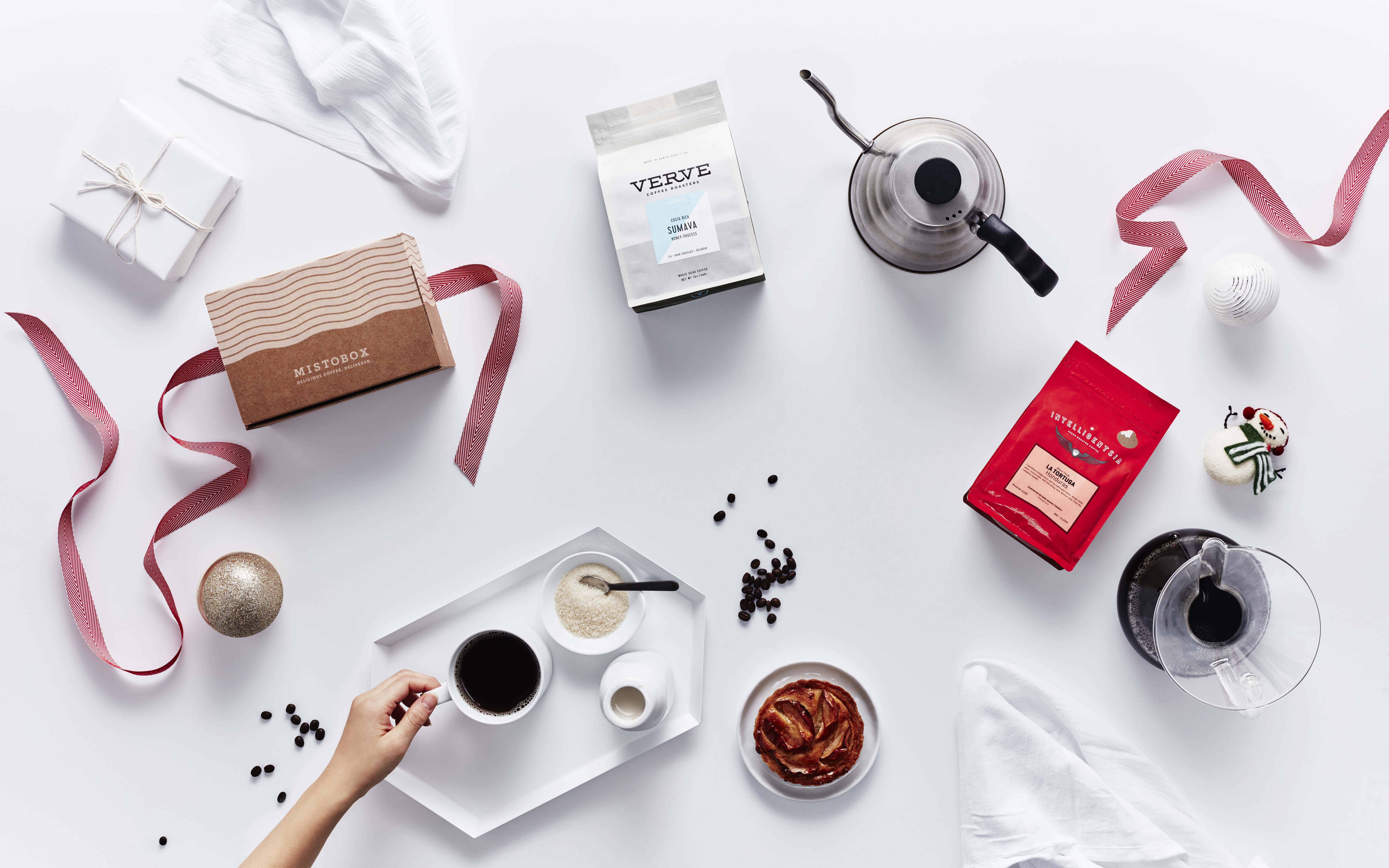 Then, you'll decide how often you would like a coffee delivery (ranging from every 1 to 4 weeks) as well as the quality of coffee you prefer. With MistoBox, you're offered a volume discount for subscribing to multiple-box plans. For example, 12-oz bags of coffee cost $14.95 per Deluxe bag of coffee if you only plan on ordering one box, but that falls to $12.71 per bag if you sign up for a 12 box plan.
Based on your preferences, a coffee curator will select coffees to place in your Brew Queue. You'll have full control over your Brew Queue before the bags go out, and you can even connect your MistoBox subscription to your Alexa and track the status of your orders. MistoBox is straightforward, user friendly, and perfect for coffee lovers looking to try a new coffee routine.
Atlas Coffee Club
Where MistoBox focuses on bean variety and specificity, Atlas Coffee Club is geared towards folks who want to collect and try single-origin beans from all over the world. Even though Atlas Coffee Club also offers curated coffee boxes based on user preferences, they focus on single-origin coffee rather than blends or espresso roasts.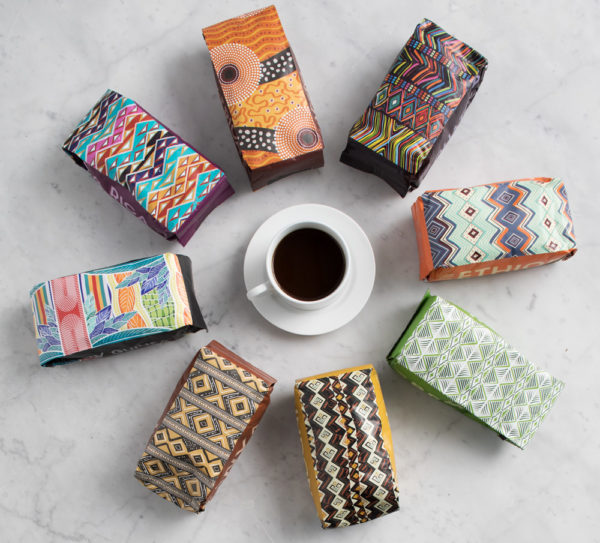 Atlas Coffee Club is extra charming these days because it gives us one small and simple way to "travel" the world without being able to leave our homes. Packed inside each coffee box is a bag of specially roasted single-origin coffee, a postcard from the country of origin, and tasting notes as well as brewing tips for the best possible coffee-making experience. They're also currently offering a 50% discount on your first bag of coffee when you subscribe, which is a great way to get going!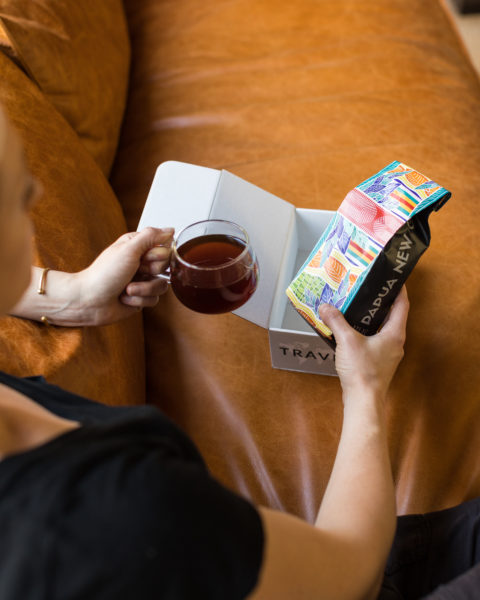 With Atlas Coffee Club, you can choose the number of bags per shipment based on your needs. Sign up for a half (6 oz) bag for $9, whole (12 oz) bag for $14, or double (two 12 oz) bags for $28 to be delivered either every 2 weeks or every 4 weeks. Decide whether you'd prefer a Light-to-Medium or Medium-to-Dark roast (or either way) and whether you'd like whole beans or grounds.
Note that the coffee rotates each month even if you have a 2-week subscription, so in that case, you'll receive the same coffee twice. Additionally, you may also purchase gift subscription boxes that are available for 3-month, 6-month, and 12-month periods.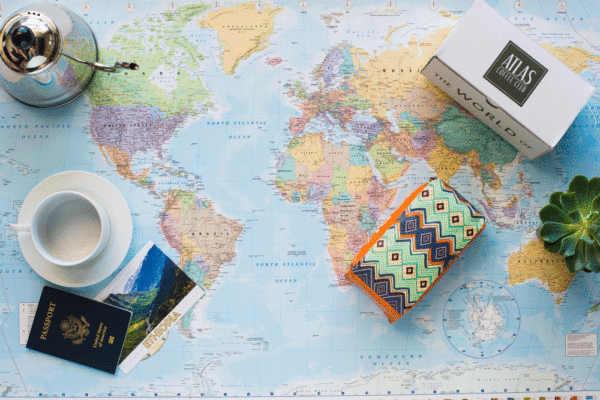 If you're a coffee lover who is missing your jet setting lifestyle, joining Atlas Coffee Club is a fun and affordable travel substitute until we're able to hop on planes again.
Driftaway Coffee
If you're looking for a coffee subscription company that also functions as the roasters themselves, Driftaway Coffee is a fantastic option. Driftaway Coffee was founded and created by Suyog and Anu, two entrepreneurs with a passion for freshly roasted, delicious, sustainable coffees. Suyog and Anu are not only passionate about coffee but the planet and people that grow and sustain it. From Driftaway Coffee, customers can expect compostable packaging, the opportunity to communicate directly with bean farmers, and a company-wide commitment to helping farmers adapt to the changing climate and growing conditions.
The Driftaway Coffee subscription program works a little bit differently; while new customers will be able to select the same preferences as with other coffee subscriptions mentioned above, your Driftaway Coffee subscription starts with a tasting kit that allows you to directly find out what kinds of coffee you would like to order moving forward. Rate the coffees in your account, and you'll receive a new coffee that caters to your tastes every month whether you have a 2-week or a monthly subscription. The testing kit round costs $16, then after that, 11-oz bags cost $17 and 16-oz bags cost $22 per shipment.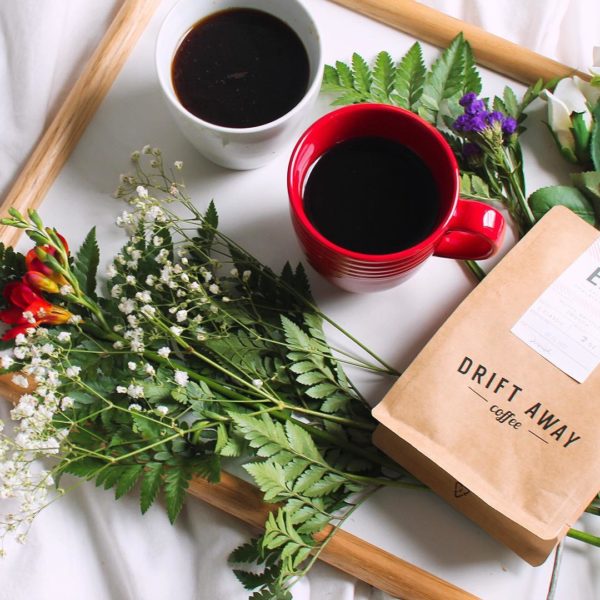 I especially like this small company for several reasons: they are the roasters, they interface directly with farmers, they have committed to sustainability goals, and they're doing their best to manage a safe working environment during the COVID-19 pandemic. All orders are currently contributing to the Restaurant Workers' Community Foundation COVID-19 Fund, so this is an ideal way to support essential enterprises during this time.
Even though going out for coffee dates now seems like a thing of the distant past, it is a luxury to which we will hopefully return to soon. In the meantime, check out one of these great coffee subscription boxes and enjoy learning more about our favorite roasted beans.
Puppy Paws Coffee & Company
If you've decided to treat yourself to a coffee subscription box, why not treat your furry friend as well? You've probably heard of BarkBox, a monthly subscription box featuring toys and treats for your pup, but what about a subscription box that comes with treats for you both? Puppy Paws Coffee & Company is a monthly subscription box that includes one 12-oz blend of curated, canine-themed coffee for you, and a special toy and a tasty snack for your best friend.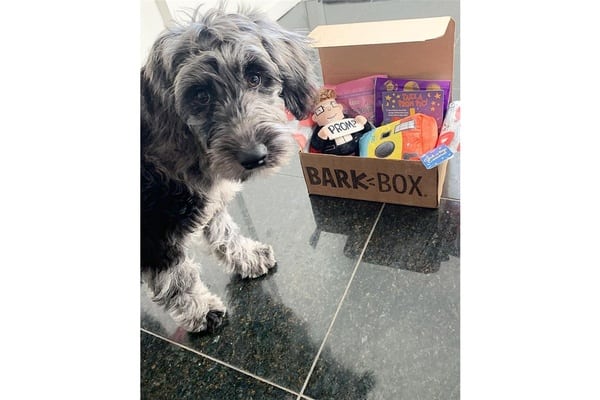 Upon subscribing, you'll choose between a monthly plan for $22.99 per month, a quarterly plan for $21.99 per month, a semi-annual plan for $20.99 per month, or an annual plan for $19.99 per month. The coffee is globally sourced from regions like Central America and East Africa, but the beans are roasted and blended just before shipments go out. You'll be able to select whether you'd like whole beans or coffee grounds, what level of roast you prefer, and whether or not you enjoy flavored coffee. Plus, you'll have the opportunity to share a bit about your pet so that Puppy Paws Coffee & Company can select specific surprises for them. Note that they cater to all sorts of pets — don't hesitate to subscribe if you have a pet who isn't a dog!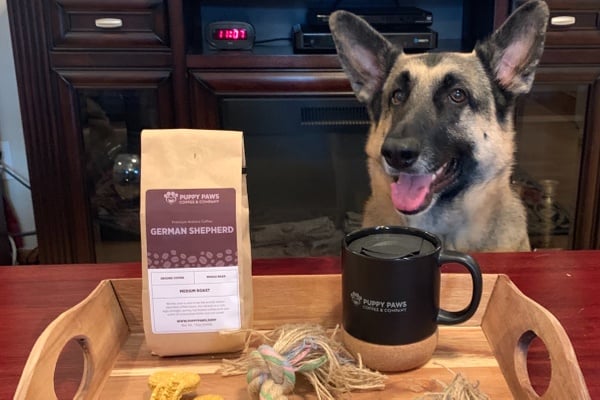 On par with the brand, Puppy Paws Coffee & Company donates 50% of their profits to animal rescue organizations whose mission it is to help homeless animals in need. By subscribing to this box, you'll be helping pups who need a little extra care, plus treating yourself to coffee dates with your best pal.
Coffee-Esperanto Coffee Subscription
As we mentioned before, exploring different types of single-origin coffee from around the world is more or less as close as we'll get to traveling for a little while. Like Atlas Coffee Club, Coffee-Esperanto highlights single-origin beans from across the globe; but what really sets them apart is their commitment to supporting small-scale farms. Founded by Luis P. Lopez and Alberto Giron, Esperanto follows each harvest and aims to select the best beans for the season, then ships them straight to your door.
Inside each box, you'll find two 8-oz bags of single-origin coffee, a roast profile description as well as brewing recommendations, a postcard directly from the farm where your beans were grown, and a certificate of Direct Trade. Their subscription structure is simple; choose between a monthly plan for $30 per month or a 3-month plan for $28.33 per month. You'll receive a new box each month.
While consumption is easy, ethical consumption is arguably getting quite difficult when it isn't always clear where our products originate. With Coffee-Esperanto, there are no doubts at all; their commitment to small-batch farms is important for sustaining local economies worldwide, and subscribing to their single-origin coffee boxes is a simple way for you to get involved too.
Final Thoughts
While we might not feel like getting up bright and early during our time in quarantine, a delicious, fresh brew each morning is sure to help lift our spirits a bit each day! During this time of uncertainty and disappointment over cancelled plans, it's great to have something to look forward to each day. These three coffee subscription services give you the ability to support local businesses while improving your quarantine situation.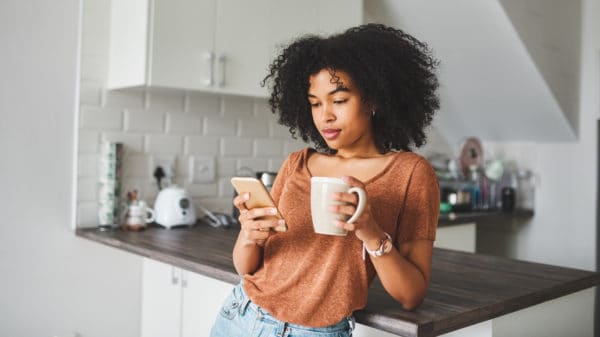 New to the world of points and miles? The Chase Sapphire Preferred is the best card to start with. With a bonus of 60,000 points after $4,000 spend in the first 3 months and 2x points on dining and travel, this card truly cannot be beat!
Learn More