Note: Some of the offers mentioned below may have changed or are no longer be available. You can view current offers here.
Flying Blue is the loyalty program of Air France-KLM, their subsidiaries, and a few other partners including Kenya Airways, Tarom, and Aircalin. It's one of Europe's major frequent flyer programs, along with the British Airways Executive Club and Miles & More (Lufthansa group).
This year marks a major change in the Flying Blue program, which will become fully revenue-based as of April 1, 2018 for earning purposes. To make matters worse, the award chart will disappear on June 1, 2018, with a pricing based on the origin, the destination and the date, in a similar way to what Delta has done with Skymiles.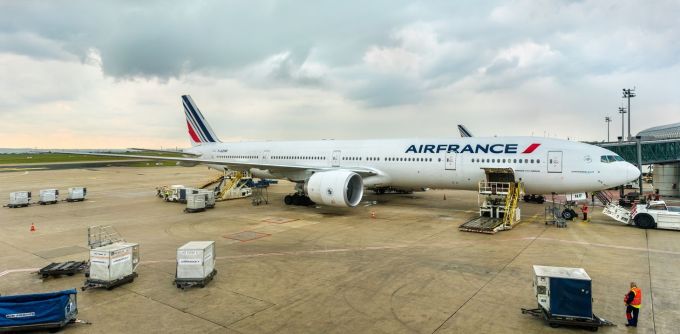 Considering these changes, there's truly a lot we don't know. What we do know, however, is that some awards are definitely going to cost more miles while some are staying the same or even going down. Due to this, there are some awards that you should book before June 1, 2018 to get the best deal and some others that you might be better off booking after the change.
Air France-KLM Flying Blue Awards To Book Before June 1
1. Longer Flights Within the Continental US
Domestic redemptions are changing and, while not all of the city pairs are loaded into the system, it appears that short-haul redemptions are going down slightly—Boston (BOS) to New York (JFK) decreases from 12,500 to 11,500 Flying Blue miles in economy class and from 31,250 to 28,000 miles in first class).
Transcontinental flights will go up with JFK to Los Angeles (LAX) increasing from 31,250 to 34,000 miles in first class and economy class increasing from 12,500 to 14,000 miles. Awards to Canada, Mexico and the Caribbean will be priced similarly.
2. Flights to Hawaii
Award flights to Hawaii are getting hit with a sharp devaluation. LAX or Atlanta (ATL) to Honolulu (HNL) will start at 43,000 miles for first class, up from 30,000 miles. The mileage cost from the cities on the east coast are not yet available.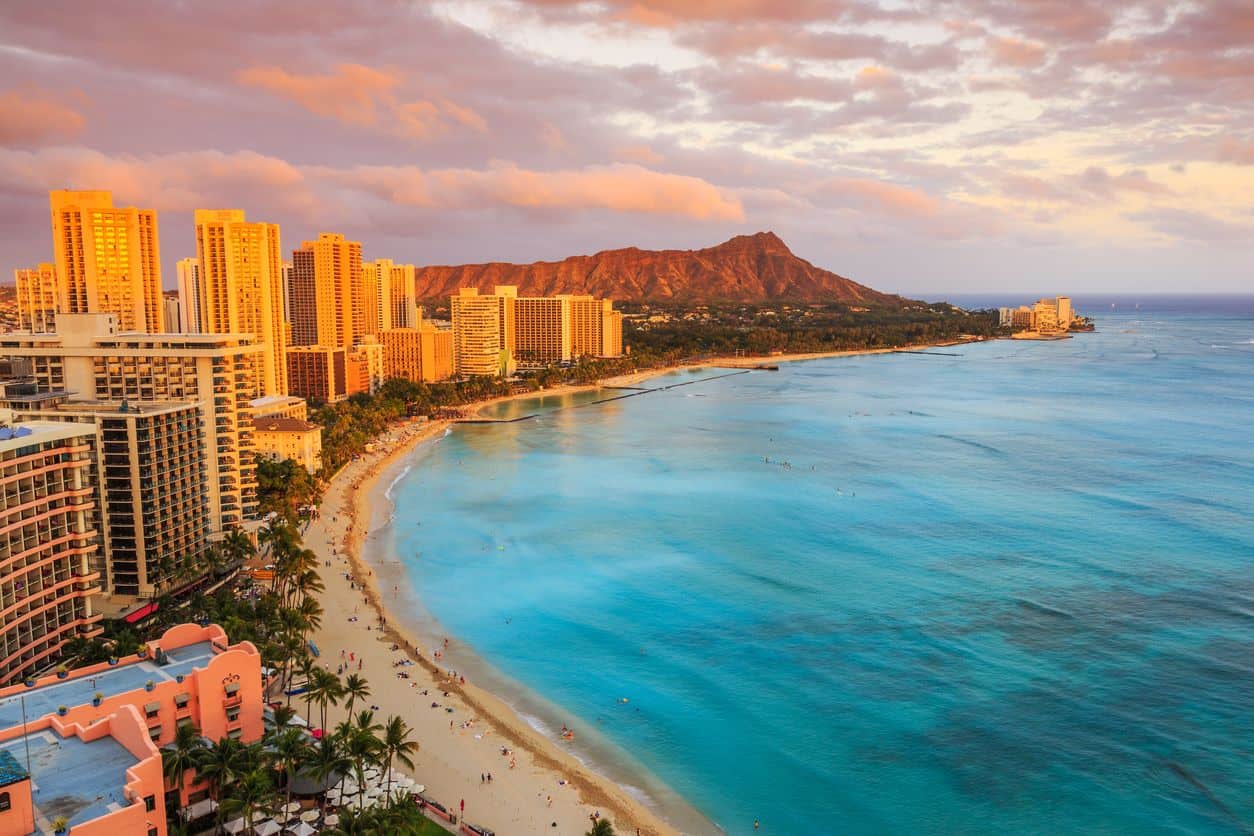 3. Flights Within Asia
Intra-Asia redemptions also take a hit. While they were a sweet spot at 10,000 miles one-way in economy class and 25,000 in business class as long as you stayed in the same region, those awards will now require 20,000 miles—a 100% increase—and 45,000 miles, respectively.
4. West Coast USA to Europe
Most destinations from the west coast to Paris (CDG) or Amsterdam (AMS) will also see a substantial increase of 8,500 to 9,500 miles for business class awards which means awards that were previously 62,500 miles will be 71,000 or 72,000 miles. With business class awards from LAX, San Francisco (SFO), Seattle (SEA) and Salt Lake City (SLC) surpassing 70,000 miles one-way with the change, you'll definitely want to book those now.
Note that Vancouver (YVR) will be much more reasonable after the change with a saver level award rate of 59,500 miles one-way with the launch of the new award chart.
Since Flying Blue charges only 45 euros to change or cancel an award, it might be worth securing one of these awards at the current price, even if your plans aren't set in stone, as you could potentially save thousands of miles.
Air France-KLM Flying Blue Awards To Book After June 1
One word of caution before we look at redemptions that could become a better deal under the new program. The new award calculator clearly states that the mileage required is the minimum number of miles required between two airports. This means that not all flights available for redemption will be available at this saver level. If this seems familiar, you can look at how Delta prices awards.
It does't even guarantee that low-level awards (those that are available to other SkyTeam partners as well) will always be priced at that level, since the mileage cost of a ticket might also vary depending on the season. The new Flying Blue website states (bolding mine):
We'll calculate the number of Miles needed to book your ticket based on the origin, destination and date of your flight.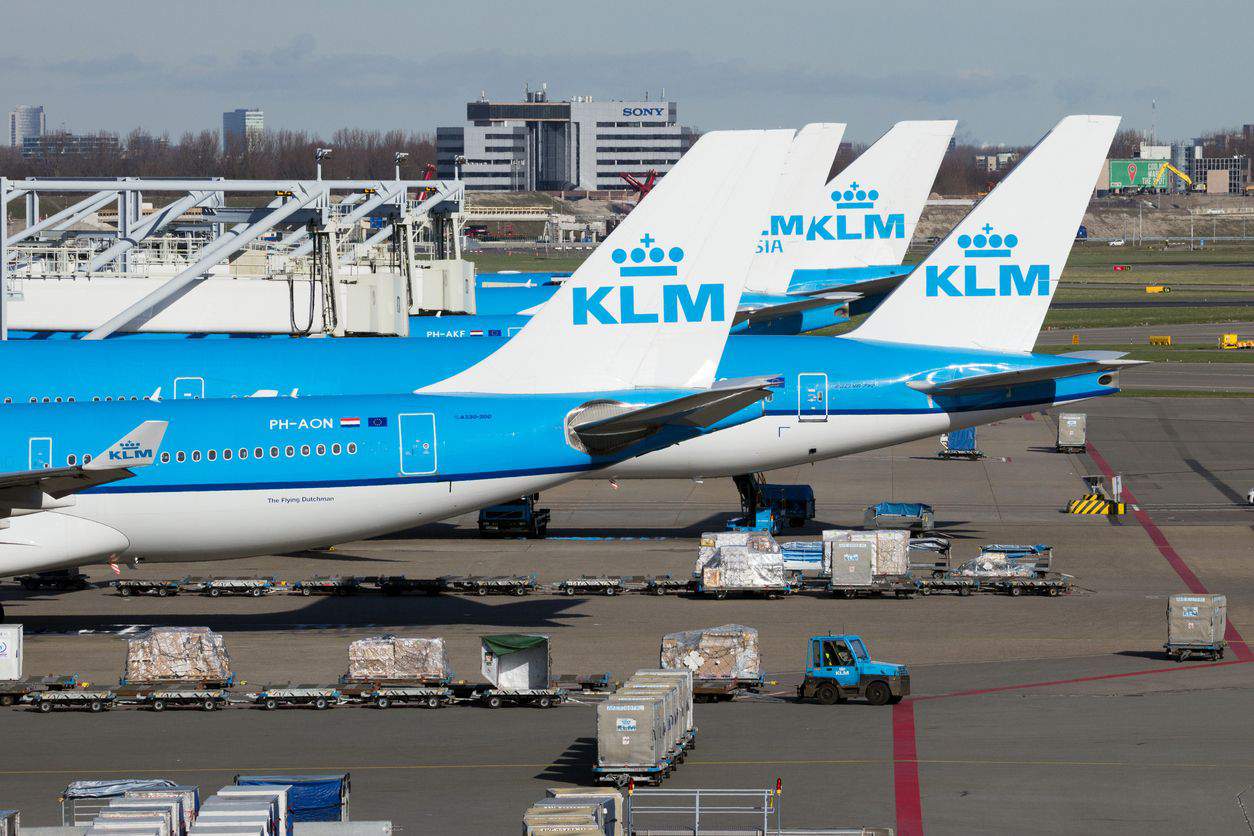 As a comparison, British Airways and Iberia awards vary between peak and off-peak days, but a calendar of peak dates is published way ahead of time. At this points, Air France-KLM Flying Blue haven't indicated that they will do so.
On the more positive side, if you need to get on a particular flight, it will now always be possible (but we don't know at what cost). From June 2018, they will offer a new Miles & Cash option. Instead of using just Miles, you can pay for up to 25% of your ticket with cash. This way, you won't have to wait to book your favorite seat, even if you are a few miles short.
With these changes in mind, here are some award tickets you might want to book after June 1. Keep in mind that just because the saver-level award rate will be reduced, there is no guarantee that awards will be available at that rate.
1. Flights From Some East Coast Cities to Europe
Some direct flights from the East Coast will require fewer miles such as JFK or Miami (MIA) to CDG will decrease from 25,000 to 22,000 one-way in economy class and from 62,500 to 57,500 in business class.
Unfortunately, BOS to CDG goes up from 62,500 to 63,500 in business class. It gets better when Paris or Amsterdam aren't your final destination, though. For example, Boston to Brussels (BRU) drops from 62,500 to 53,000 miles one-way in business class.
2. East Coast To India
If you want from JFK to Delhi (DEL), the mileage cost drops significantly from an overpriced 100,000 miles to 85,000 miles one-way in business class. This brings it more in line with the competition—United MileagePlus requires 75,000 miles on its own flights and 85,000 miles for partner flights.
3. West Coast US to French Polynesia
Finally, LAX to Tahiti (PPT) on Air France's fifth-freedom route could become an interesting redemption as it drops from 75,000 to 64,000 miles in business class and from 30,000 miles to 25,500 in economy class.
4. Business Class flights to North Africa and Israel
Air France-KLM Flying Blue continues to consider North Africa and Israel as part of the European region and that's good news for us. Business class awards from the US are actually getting even better. For example, JFK to Tel Aviv (TLV) will be 53,000 miles one-way in business class which is down from 62,500 miles one-way.
Air France-KLM Flying Blue Redemptions That Remain The Same
While we're seeing some positive and some negative changes to the Flying Blue award chart, there are some awards that will remain the same.
1. First Class Awards
To be honest, this is unlikely to affect the vast majority of travelers in the states. First class awards on Air France can only be booked by those who have earned elite status in the Flying Blue program.
If you happen to have to elite status with Flying Blue, the new mileage rates aren't going to help you book first class awards on Air France. First class awards between JFK and CDG will continue to be a staggering 200,000 miles. That's just for a one-way ticket!
2. Economy Class Flights to North Africa and Israel
Economy class flights from the U.S. to North Africa and Israel remain untouched and we consider that a good thing. You can continue to book these award flights for 25,000 miles one-way after the changes are made on June 1.
Promo Awards Become Promo Reward Tickets
At this time, it does not appear that the mileage cost to fly partner airlines will be different—unlike the Delta SkyMiles and United MileagePlus programs. Of course, not all redemption prices seem to be set, so we shouldn't feel entirely safe from a bad surprise.
The monthly Flying Blue Promo Awards, one of the major sweet spots of the Flying Blue program, seem to be unaffected at this point with only their name changing to Promo Reward. These discounted awards can reduce the mileage requirement by either 25% or 50%. The discounted award rates are only eligible for flights operated by Air France or KLM. If you find a Promo Reward ticket from the U.S., expect a 25% discount.
So, even though you might want to book some awards before June, always watch out for these promotions as it can be worth paying the 45 euro change fee to get up to 50% of your miles back if your destination goes on sale.
Bottom Line
It's almost never a good thing when an airline makes changes to their award program. While we know about some of the changes coming to Flying Blue, we don't have all the details yet. We might learn more Before June 1st, but we may have to wait until then to see exactly how things will play out.
If you have Flying Blue miles and are thinking about booking an award, make sure you look up the post-June 1 award rate with their mileage calculator and compare it to the current award rate.
We'll keep an eye out for more important changes to the Air France-KLM Flying Blue program.
---
10xTravel is part of an affiliate sales network and receives compensation for sending traffic to partner sites, such as CreditCards.com. This compensation may impact how and where links appear on this site. This site does not include all financial companies or all available financial offers.
Editors Note: Opinions expressed here are author's alone, not those of any bank, credit card issuer, hotel, airline, or other entity. This content has not been reviewed, approved or otherwise endorsed by any of the entities included within the post.