Note: Some of the offers mentioned below may have changed or are no longer be available. You can view current offers here.
If you've played the points and miles game for longer than a couple of years, you might remember United Airlines MileagePlus program's generous stopover and open-jaw rules. I don't mean to sound like my grandmother but, back in the day, we had it good.
Long gone are the loose stopover definitions and the opportunities to circle the globe on the same award. The stopover rules have changed, and we now have what United dubbed the Excursionist Perk, which still provides some fun opportunities.
What Is the United Excursionist Perk?
The Excursionist Perk is a free one-way segment you can add to select award bookings. It can be used on a multi-city itinerary of at least three one-way awards within a single reservation.
As with all award bookings, the Excursionist Perk comes with rules and limitations. As per the United website, the following must be true.
Travel must end in the same MileagePlus defined region where travel originates.
The origin and destination of the Excursionist Perk are within a single MileagePlus defined region.
The cabin of service and award type of the free one-way award is the same or lower than the one-way award preceding it.
If two or more one-way awards qualify for this benefit, only the first occurrence will be free.
Make sure you check out our two-part series on the Excursionist Perk to learn all the ins and outs of maximizing your United award bookings.
How much you'll save with your free intra-region one-way will depend on your route, of course. However, when flying to the Galápagos Islands, it can provide big savings!
How We Chose A Belated Honeymoon Destination
I recently got married, and my husband and I had a somewhat…ahem…unusual honeymoon. We got married in Spain and then spent a couple of nights in Andorra, a small country tucked in the Pyrenees mountains between Spain and France.
Sounds romantic, doesn't it?
However, I broke my wrist in two places at our own wedding reception, and instead of taking champagne and room service, I was taking lots of meds and naps.
After returning to the U.S., we decided to have a do-over honeymoon and chose the Galápagos Islands, Ecuador, as our destination. The idea of seeing lots of wildlife in its natural habitat and doing something adventurous after a rather sedentary mini-moon sounded great to both of us!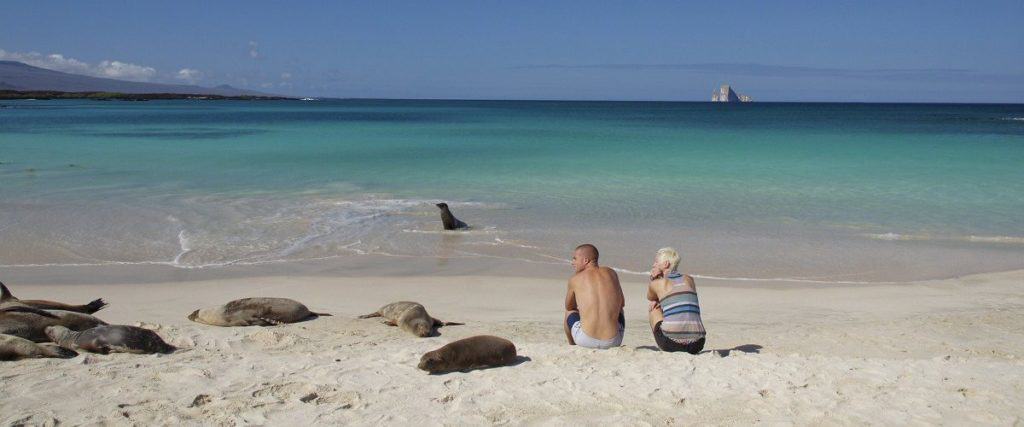 As you probably guessed, flights to the Galápagos Islands are not cheap. Forget getting to mainland Ecuador. The short-haul flights between either Quito, Ecuador's capital, or Guayaquil, the country's largest city, to the islands hover in the $400 range for nonresidents in economy class.
Luckily, a few airlines operate flights between the islands and mainland Ecuador: TAME, LATAM and Avianca, a Star Alliance member. Score!
How I Booked a Trip to the Galápagos Islands Using the United Excursionist Perk
Because Avianca is a Star Alliance member, I knew I had a good shot at building a multi-city itinerary that would include time on the islands and on the mainland for the same number of miles as a trip to Quito and back.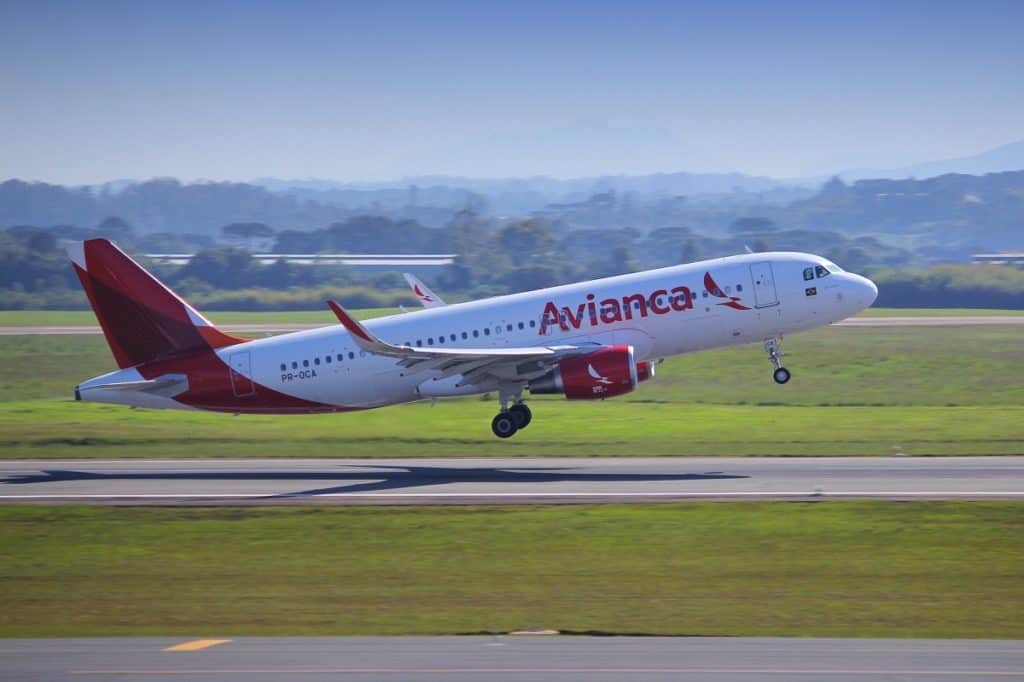 I like to maximize the value of my miles as much as I can, so here we go.
Ecuador is in the Northern South America award travel region as defined by United and requires 40,000 MileagePlus miles for a round-trip in economy class. Since flight time isn't long, we chose to stick with an economy class redemption.
The best way to build a multi-city itinerary is by searching for one-way awards first. That way it's easy to keep track of dates with available space and not get confused when—not if, when—you hit a roadblock. I also recommend writing everything down to help you remember flight times and dates.
The Galápagos Islands have two airports: Seymour Airport (GPS) and San Cristóbal Airport (SCY). In the interest of keeping things simple, we chose to fly in and out of Seymour Airport, which is located on the island of Baltra. However, if you plan on doing lots of island hopping, you have an option of including an open-jaw in your multi-city itinerary and fly to one island and leave from the other.
Our particular itinerary via Houston and Quito looks like this:
Salt Lake City (SLC) to Houston (IAH) to Quito (UIO) to GPS for 20,000 United miles
GPS-UIO for 0 United miles (Excursionist Perk)
UIO-IAH-SLC for 20,000 United miles
We will have an overnight stop in Quito on the way to the islands and we have allowed for enough time to explore both the islands and the mainland on the same award.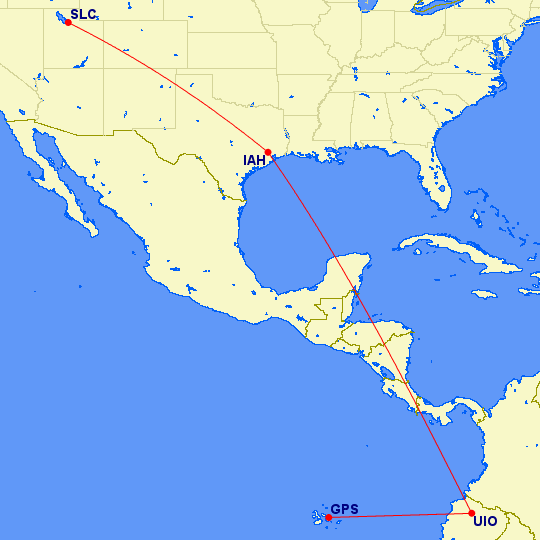 So, let's go over the rules of the Excursionist Perk again.
We're traveling from one region (Mainland U.S.) to another (Northern South America). Our free segment is wholly in a single region (Northern South America), and our trip begins and ends in the same award region (Mainland U.S.).
Had we spent cash on flights to the Galápagos, each economy-class ticket would have cost about $1,500. Instead, we redeemed 40,000 United miles + $155 per person. I tend not to get caught up in cent-per-point valuations, but this is a great example of a high-value redemption.
How to Earn United Miles
Whether you're looking for a big welcome bonus from a new card or useful bonus categories to earn United miles, you'll be hard-pressed to find a better option than Chase Ultimate Rewards cards. Since Chase points transfer to United almost instantly at a 1:1 ratio, they're a great way to get your hands on enough United miles for a trip to the Galápagos Islands.
Additionally, you can use Chase's co-branded United cards to earn United miles directly. The welcome bonuses on these cards fluctuate so make sure you get a good offer.
If you're in a pinch, you can transfer Marriott points to United at a ratio of 3:1.1. Why the decimal? Because transferring points to United earns a special bonus of 10% extra miles. Also, transferring 60,000 Marriott points at a time will result in another 5,000 miles in your account.
Finally, don't forget United's MileagePlus Shopping portal and MileagePlus Dining program. By going through the MileagePlus Shopping link to your favorite stores, you can earn bonus United miles on many online purchases — you might be surprised how many bonus miles you can earn!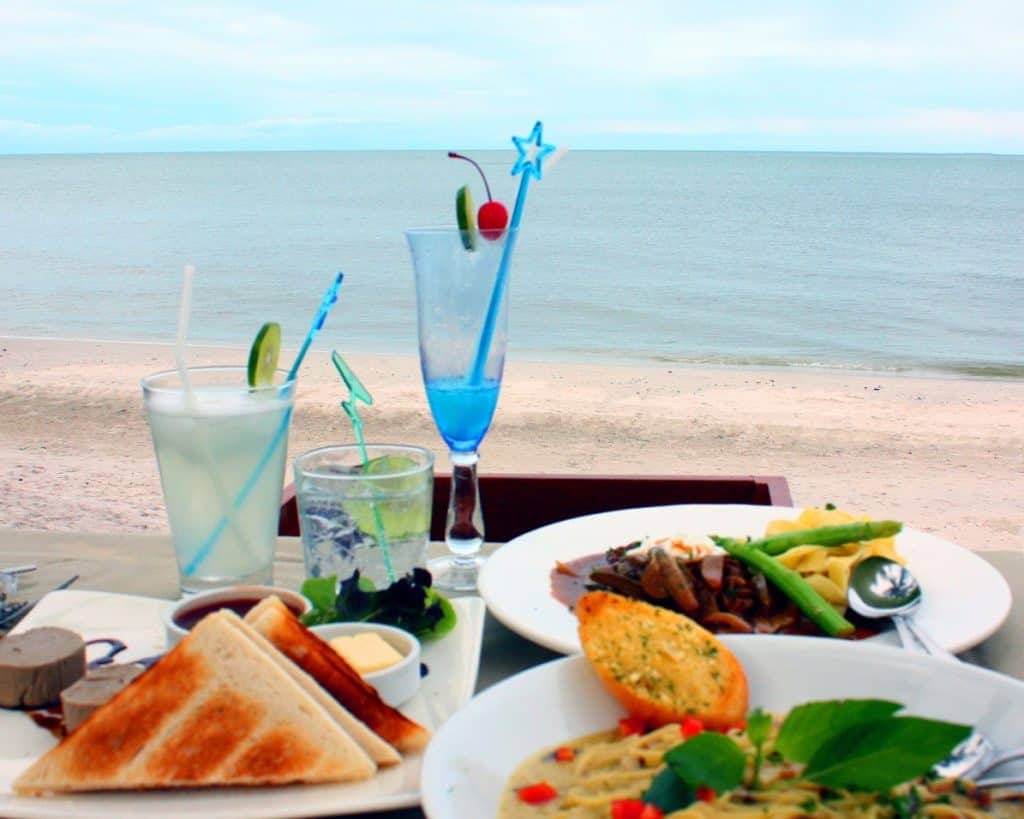 MileagePlus Dining works a little different in that you need to link a credit card to your account. Fortunately, it's a set it and forget it kind of thing. Once you link your preferred card for dining purchases, you don't have to do anything special to earn bonus miles. If you dine at a participating restaurant, you'll automatically earn bonus miles.
If you link a Chase Sapphire Preferred Card or Chase Sapphire Reserve, you'll earn 2X or 3X Ultimate Rewards points, respectively, plus you can earn up to 5X United miles through the dining program. Most people will earn 3X United miles, but I don't know many who will be upset earning 5X or 6X on dining purchases!
Final Thoughts
Seriously, guys, collecting points and miles is one of the best decisions I've ever made. The hobby has allowed me and my loved ones to explore hard-to-reach and hard-to-pay-for places without spending a lot. Saving that $1,500 per person on airfare will make room in our now-joint budget to book a cruise while we're on the islands and experience them the right way. The goal is to enjoy ourselves and break no bones this time.
---
10xTravel is part of an affiliate sales network and receives compensation for sending traffic to partner sites, such as CreditCards.com. This compensation may impact how and where links appear on this site. This site does not include all financial companies or all available financial offers.
Editors Note: Opinions expressed here are author's alone, not those of any bank, credit card issuer, hotel, airline, or other entity. This content has not been reviewed, approved or otherwise endorsed by any of the entities included within the post.