In This Article
Loading table of contents …
Here's how each member of the 10xT Team would use the bonus from the Chase Sapphire Reserve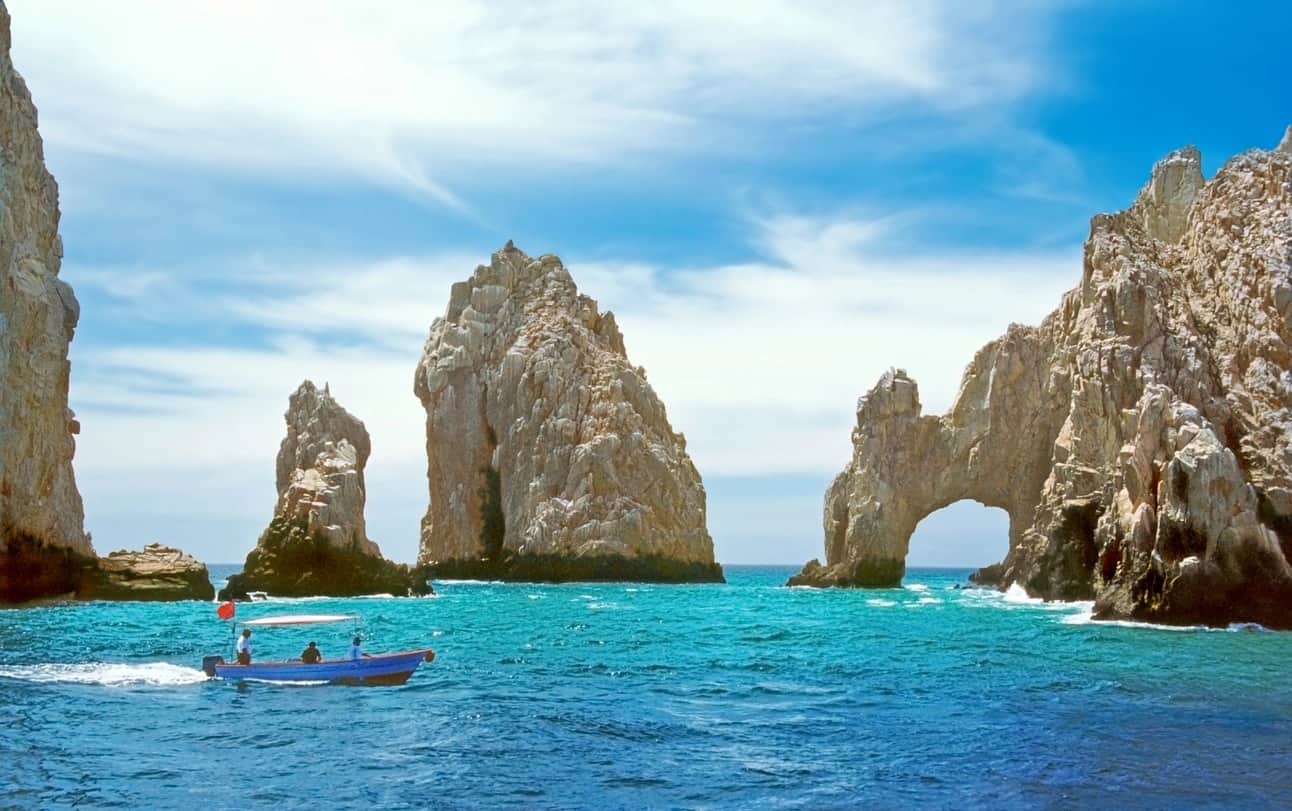 Note: Some of the offers mentioned below may have changed or are no longer be available. The content on this page is accurate as of the posting date; however, some of our partner offers may have expired. You can view current offers here.
Since the Chase Sapphire Reserve was launched in August 2016, it has become a favorite of miles and points enthusiasts. With a Priority Pass Select membership for airport lounge access, a $300 travel credit, and the ability to earn 3x on all travel and dining purchases, this shouldn't come as a surprise. For those who love Ultimate Rewards points (who doesn't?), it's offered a great way to earn a bunch of points.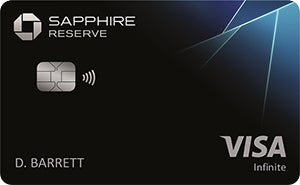 Chase Ultimate Rewards Points
after you spend $4,000 in 3 months
Annual Fee: $550 | Terms Apply.
Currently, the Sapphire Reserve comes with a 50,000-point sign-up bonus after spending $4,000 in your first 3 months with the card. To help give you some ideas, the 10xTravel team has put together some fun ways you could use this bonus to travel!
For this little exercise, we'll assume that you spent $2,000 on dining and travel and the remaining $2,000 on non-bonus categories. That leaves you with 58,000 Ultimate Rewards points to use on something fun.
Carly Helfand

I normally like to fly economy class, even on international trips, to conserve points and miles—but when the business class price isn't much more than what you'd pay for economy, booking in the front of the plane is a no-brainer.
That's the case for flights booked using Iberia Avios, a Chase Ultimate Rewards transfer partner, from Chicago, New York and Boston to Madrid. On off-peak dates, you'll pay just 34,000 Avios one-way for Iberia business class, which is just a handful of Ultimate Rewards points more than the 30,000 miles I'm used to spending to get to Europe on United in economy. (And now that United has moved to a dynamic pricing system, it might even be less!)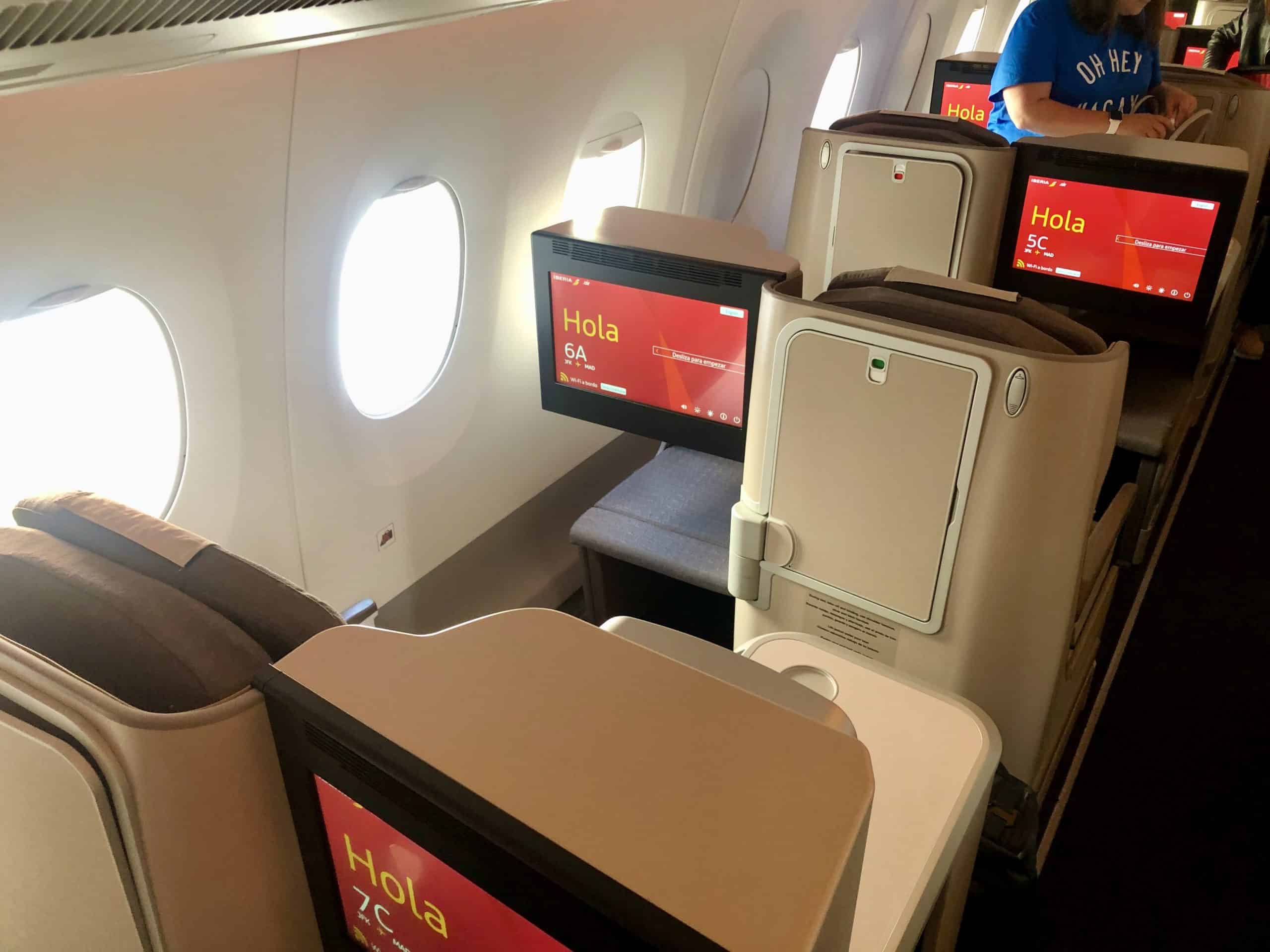 With the 50,000 Chase Sapphire Reserve welcome offer, you'll have at least 54,000 points after spending the $4,000 needed to unlock the bonus. That means you can lock down one transatlantic leg in business class and have enough points remaining to book the other leg in economy, where tickets start at 17,000 Avios off-peak.
I personally like to sit up front when returning to the U.S. so that I have more awake time to enjoy the enhanced service and food options, and I don't mind sleeping on my tray table on the outbound in economy. But I recognize that I may be in the minority here!
Of course, you can also keep saving up to 68,000 Ultimate Rewards points if you want to do the whole itinerary in business class.
If you're coming from cities including Miami, Los Angeles and San Francisco, the flights to Madrid will cost more in Avios. Since I have to take a positioning flight anyway from my home in Portland, Oregon, I'd probably look to just find a cheap roundtrip fare to Chicago, New York or Boston and then visit friends and family before starting and after ending my itinerary on Iberia.
Anna Zaks

Because of their versatility, Ultimate Rewards points are my favorite transferable currency. I try to always have a good stash of Ultimate Rewards points at the ready and I never hesitate to use them through the Chase travel portal.
My husband and I like to visit smaller cities and towns in Europe, and most of these don't have American chain hotels, so I've used Ultimate Rewards to book local hotels and boutique properties all over the world.
If you have Chase Sapphire Reserve, you can redeem points at 1.5 cents per point through the portal. You might get a better value by transferring points to one of the airline partners and booking a business class flight, but don't let anyone tell you that redeeming Ultimate Rewards points through the portal is a poor value. The value of points is very subjective and if you want to spend them on a lovely hotel, then go ahead and use the portal!
Because Italy is always on my mind, I'd plan a trip to Italy as soon as we can travel and go to Tuscany and stay at one of the converted castles! Castello di Spaltenna in a beautiful region of Chianti caught my eye. Situated on one of the Tuscan hills, this five-star luxury retreat will cost you between 16,000 and 24,000 points per night, depending on the cash price.
Here's a pro tip: hotel prices fluctuate, so check the portal often and if the price went down, you can cancel and rebook at a lower rate.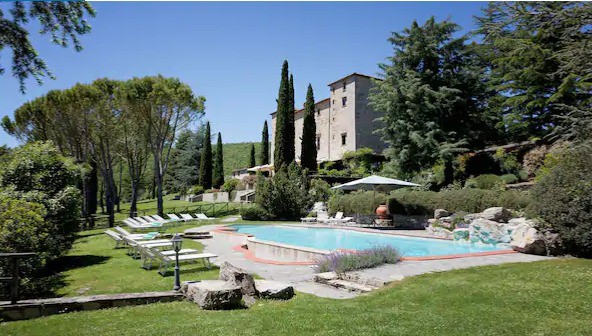 A few nights at an Italian castle entirely on points with breakfast included? Sign me up! And you can even cover the taxes with points, so the entire stay would be free.
Another advantage of the portal is the ability to book any type of room your heart desires. So if you are traveling with a family and need a bigger room (Europeans are VERY strict about occupancy limits), just book a suite for your entire family, no elite status required.
I hope this gives you an idea of what's possible when you have Ultimate Rewards points. When planning your hotel stays, especially abroad, don't just look at the chain hotels and their reward programs, because there's so much more to discover!
Anya Kartashova

Don't get me wrong. It's been fun to fantasize about various vacations and how we'd redeem our points in this series of articles. However, the cabin fever is getting real, and the wanderlust isn't subsiding at all. So, for this installment, I'm going to talk about a real way of using my Ultimate Rewards for a real trip.
At the time of writing, Mexico allows U.S. citizens to enter the country by air. Luckily, I can fly nonstop to a handful of destinations in Mexico on Delta Air Lines—the fewer airports I visit, the better.
The reason I'd rather fly Delta is the airline's current policy of blocking of middle seats and strict mask requirements. It's hard to say if these measures actually help reduce the spread of the coronavirus, but knowing that the airline is taking these safety precautions makes me feel better about air travel.
My top two destination choices are Cabo San Lucas and Puerta Vallarta. I'm leaning toward Cabo because I'd like to snorkel with whale sharks in La Paz, and there's a high chance of seeing them between the months of October and March. However, I would be happy with Puerta Vallarta, too. (If you've been to both, please comment below which destination you prefer and why.)
I have four Marriott free night certificates I haven't used because of the pandemic. Two of them are new, and the other two got extended, and I'd like to combine them for a stay at either the Sheraton Grand Los Cabos Hacienda del Mar or at the Marriott Puerto Vallarta Resort & Spa.
To make this trip happen, I would transfer 58,000 Ultimate Rewards points to Air France-KLM Flying Blue, which is a SkyTeam partner, and book two round-trip flights from Salt Lake City to Mexico. Each one-way flight costs 14,500 Flying Blue miles, which means I need 29,000 miles per person for each round-trip flight.
It's a small price to pay for a safe getaway in these tough times.

Joe Cheung

One of my favorite uses of Chase Ultimate Rewards points involves my favorite hotel chain, Hyatt. You can transfer Chase Ultimate Rewards points to World of Hyatt points at a 1:1 ratio which can help you save a lot of money on hotel stays. Here are three trips I'd consider using the 54,000 Chase Ultimate Rewards points earned from the Chase Sapphire Reserve on.
First, you could transfer 48,000 Chase Ultimate Rewards points to World of Hyatt to help save some money on a trip to Orlando and Disney World. There are multiple Hyatt properties in the Orlando area. Three of my favorites are Category 3 properties that cost 12,000 World of Hyatt points per night.
The Hyatt Regency Orlando International Airport is perfect for airplane lovers with views of the airport. The Hyatt Place Lake Buena Vista is close to the parks and very close to the Disney Springs shopping district. Finally, the Hyatt Regency Grand Cypress is a great hotel to relax at after a long day in the theme parks, featuring a great pool and lazy river.
As a bonus, you won't have to pay resort fees at any of these properties when booking with points.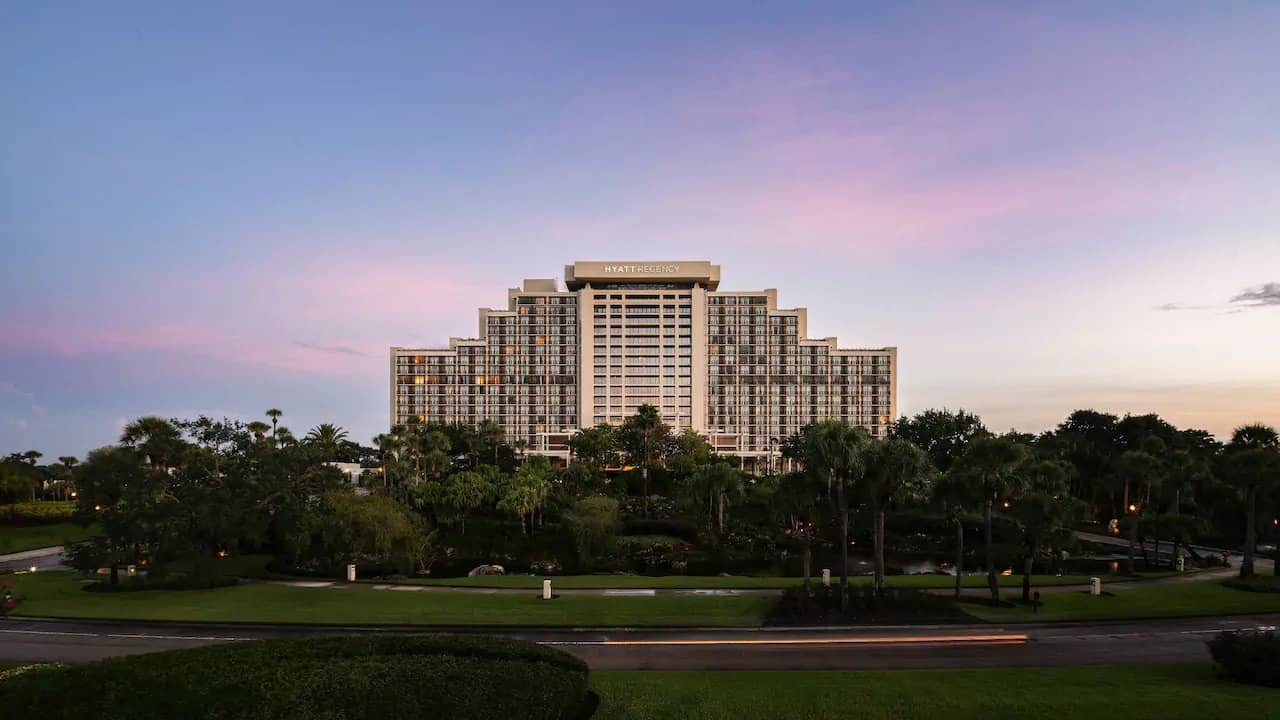 A second trip to consider is the Hyatt Place Portland Old Port in Portland, Maine. The hotel is a Category 4 hotel because it's conveniently located in the center of Portland, which is a great New England town. You could transfer 45,000 Chase Ultimate Rewards points to stay in Portland for three nights at a rate of 15,000 World of Hyatt points per night. In the summer rates can get as high as $350 per night, so 15,000 World of Hyatt points transferred from your Chase Sapphire Reserve are a great value.
Finally, your Chase Sapphire Reserve points can be transferred to World of Hyatt for a trip to Seattle, one of my favorite U.S. destinations. The Hyatt Regency Seattle and Motif Seattle (a boutique hotel) both cost 15,000 points per night, so you can get a nice three night stay in Seattle.
You'll find there is plenty to do between Pike Place Fish Market, the Space Needle, museums and more. If you have a few more Chase Ultimate Rewards points to transfer, you could stay at the well liked Hyatt at Olive 8 for 20,000 points per night.
No matter where you decide to go, you can get a lot of value by transferring your Chase Ultimate Rewards points to World of Hyatt. Although I made three suggestions that I personally love, there are plenty of other places you can use World of Hyatt points at great value. All of these would be a great use of the Chase Sapphire Reserve bonus.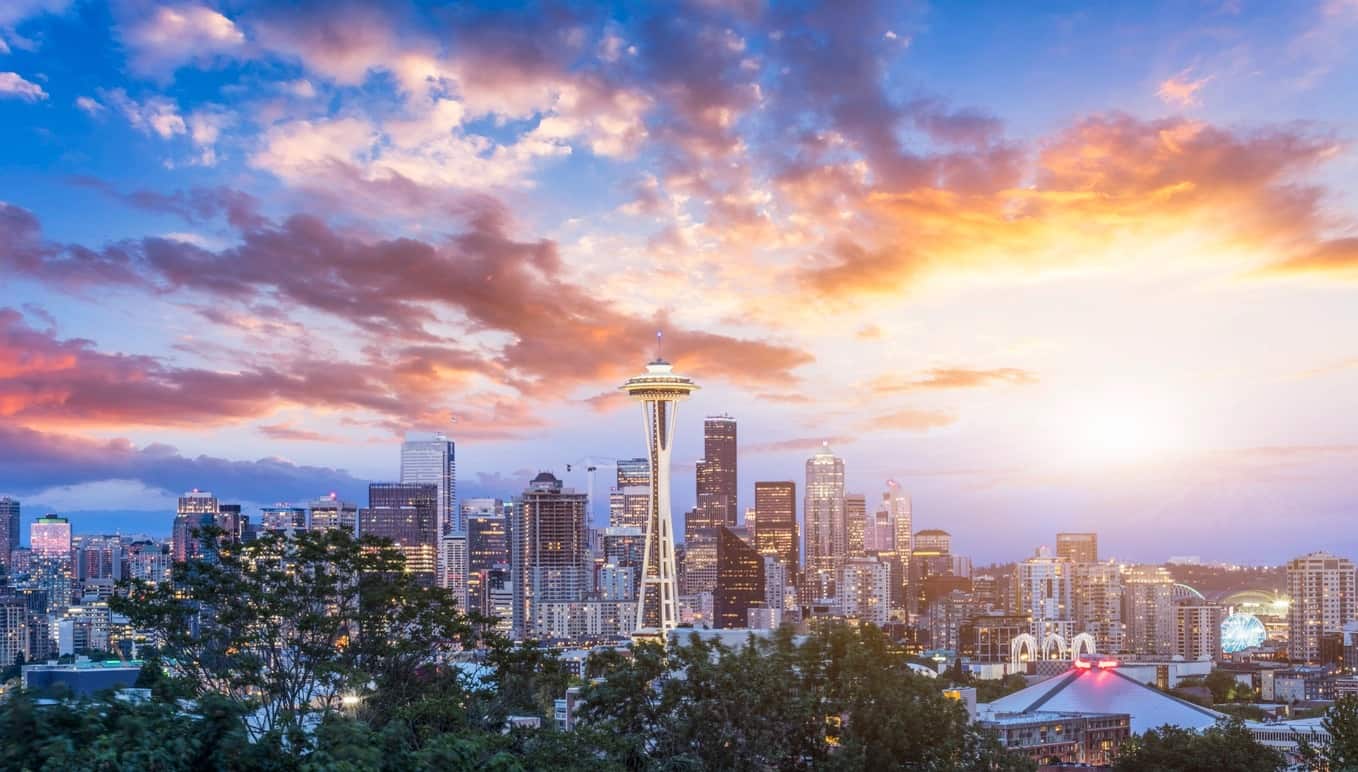 Travis Cormier

Let's face it, we call could use a break right now. While it is hard to think about travel, having a healthy points balance and a solid plan will make it easier to start booking once you feel it is safe to travel.
Once you do feel safe, you may have limited options. That's why if I was looking to use the Chase Sapphire Reserve bonus, I'd be looking at some domestic hotel options. Particularly, I'd be looking for somewhere to just relax and get away from it all. I'm not really feeling an adventurous vacation right now. What I need after the craziness of 2020 is somewhere to sit back and relax.
To get that, I'd likely be looking to transfer my points to Hyatt. The World of Hyatt program has some awesome value, with hotels starting at 5,000 points per night you can really stretch your bonus far.
One thing to be sure of, I'd check hotel prices before transferring. Since you can book through the travel portal for 1.5 cents per point, booking in the Chase travel portal may cost less than transferring to Hyatt. For my choices here, I'll just be looking at how many World of Hyatt points it will cost since I'd never pay more in the portal.
Since I live in Texas, I'd probably start looking nearby. There are two great resort destinations from Hyatt here in Texas. Out in Bastrop, about 45 minutes east of Austin, is the Hyatt Regency Lost Pines Resort and Spa. I've heard nothing but good things, and would love to check out the resort for a nice relaxing stay.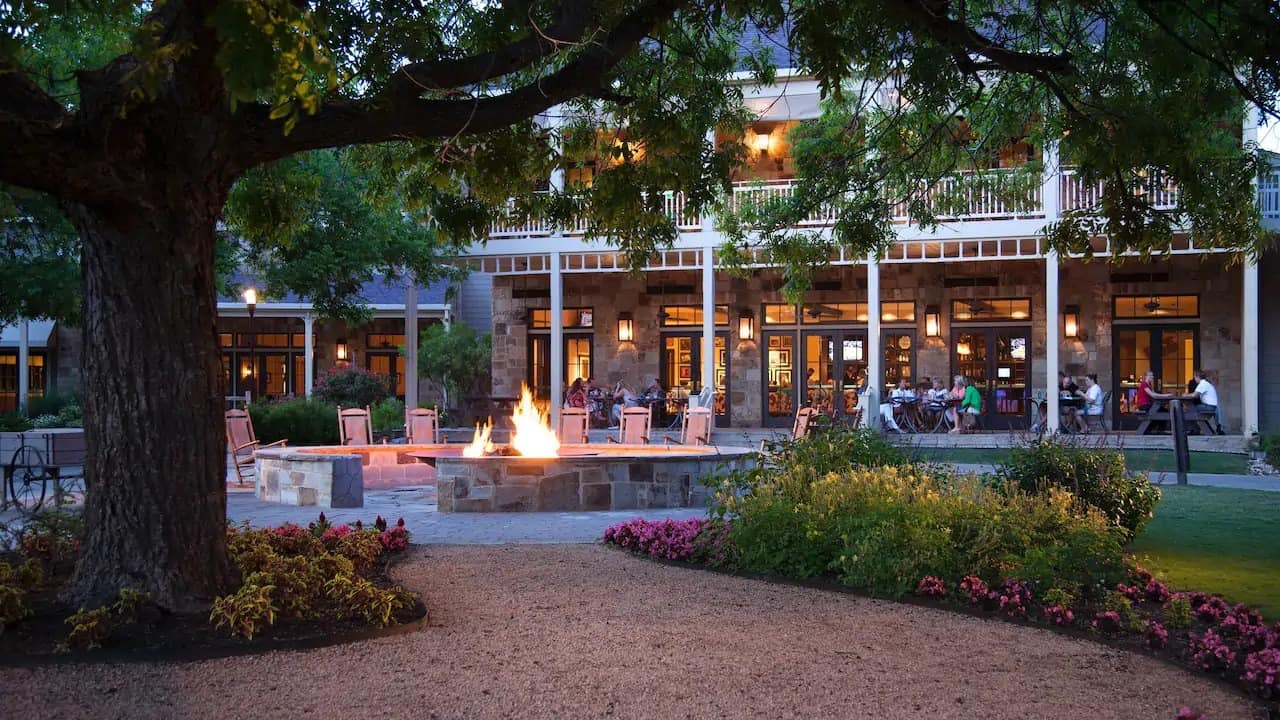 The Hyatt Lost Pines costs 20,000 points per night, which would be great for a long weekend getaway. I'd use 40,000 points and have about 15,000 left over. If you're traveling from out of state, you could look to transfer those 15,000 to a program like British Airways or United to fly to Austin as well.
Another option a bit farther down the road is the Hyatt Regency Hill Country Resort in Spa in San Antonio. The Texas Hill Country is often overlooked, but is one of my favorite places to visit. It would be hard to find anywhere more relaxing. At only 15,000 points per night, I could stay for three nights with the Sapphire Reserve bonus and still have some points left over.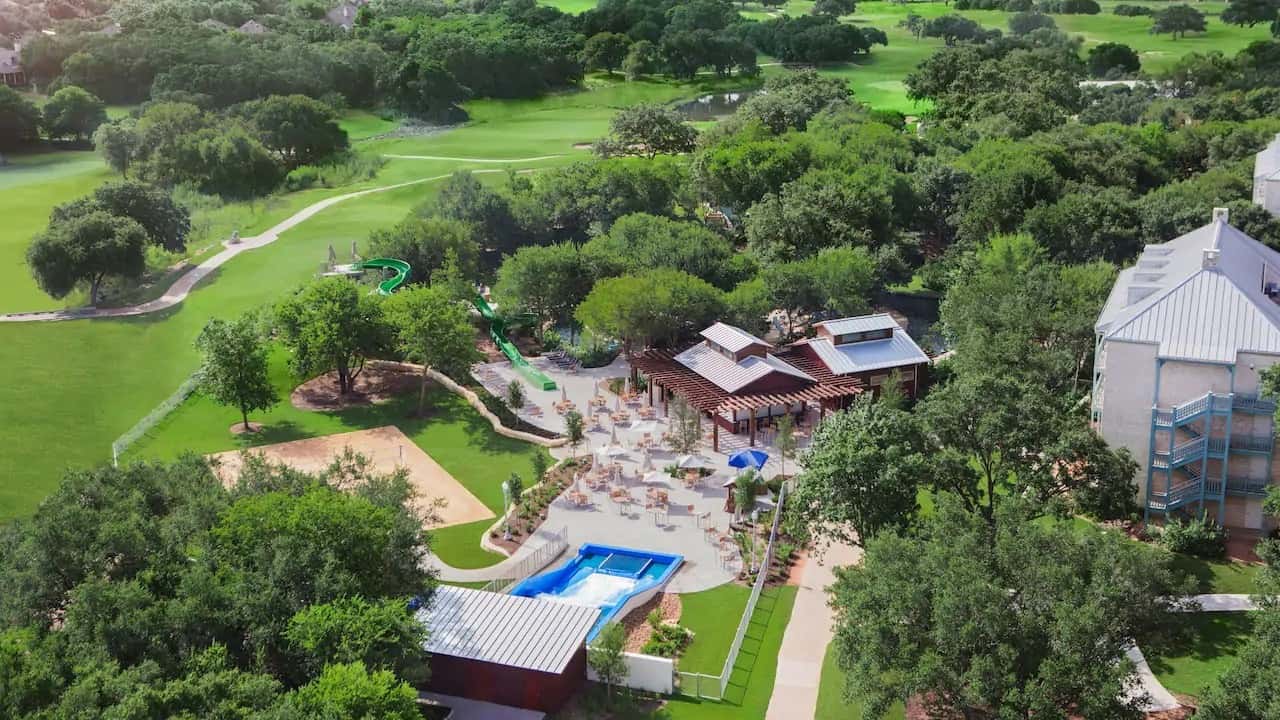 Both choices are some great domestic getaways that you can stay for an entire long weekend with the Chase Sapphire Reserve bonus. Given my need for a relaxing getaway, I can't think of a better way to use the bonus.
Final Thoughts On The Sapphire Reserve Bonus
We've only just scratched the surface of the options the Chase Sapphire Reserve offers but I think it's pretty clear how much value the card brings. From valuable transfer partners such as Hyatt, Flying Blue and Iberia to 1.5 cents per point in the Chase travel portal, it's so easy to get massive value with this card.
New to the world of points and miles? The Chase Sapphire Preferred is the best card to start with. With a bonus of 100,000 points after $4,000 spend in the first 3 months and 2x points on dining and travel, this card truly cannot be beat!
Learn More
Editors Note: Opinions expressed here are author's alone, not those of any bank, credit card issuer, hotel, airline, or other entity. This content has not been reviewed, approved or otherwise endorsed by any of the entities included within the post.