We've written before about credit cards that offer Trip Delay Protection, which can reimburse you for expenses in case you experience a long delay while traveling. Today, we're going to do a deep dive on what this protection looks like for Chase credit cards. Here's how to know if you have this coverage, and what you need to do to use it.
What is Trip Delay Protection?
As with all credit card benefits, the best place to start is the credit card's "Guide to Benefits". Chase calls their coverage "Trip Delay Reimbursement", and here's what you'll find if you look that up in the Chase Sapphire Preferred benefits guide (underlining added):
Trip Delay Reimbursement covers up to a maximum of five hundred ($500.00) dollars for each purchased ticket for reasonable expenses, on a one-time-basis, incurred if your Covered Trip is delayed by a Covered Hazard for more than twelve (12) hours or requires an overnight stay. To be eligible for this coverage, you need to purchase either a portion or the entire cost of your Common Carrier fare using your Account. Coverage is in excess of any expenses paid by any other party, including applicable insurance.
A Covered Trip is a period of travel that doesn't exceed three hundred and sixty-five (365) days away from your residence to a destination other than your city of residence. A Covered Hazard includes equipment failure, inclement weather, labor strikes, and hijacking or skyjacking. A Common Carrier is any land, water, or air conveyance that operates under a valid license to transport passengers for hire and requires purchasing a ticket before travel begins. It does not include taxis, limousine services, commuter rail or bus lines, or rental vehicles.
Pro tip: Those with the Chase Sapphire Reserve and The Ritz-Carlton (no longer available for application) are eligible for reimbursement after a 6-hour delay instead of 12 hours.
Which Chase Cards Offer Trip Delay Protection?
Chase Sapphire
The Ritz-Carlton Card
United MileagePlus Club
United MileagePlus Explorer (personal and business)
United MileagePlus Presidential Plus
Who is covered?
You (the cardholder), your spouse, and any dependent children under age 22.
What expenses does it reimburse?
Chase is pretty vague on this: they say you can be reimbursed for "reasonable additional expenses, including but not limited to meals, lodging, toiletries, medication and other personal use items that you encounter due to a Covered Hazard delay." Keep in mind they're the ones who decide what's reasonable, so don't go too overboard!
An important note: this protection does not cover prepaid expenses – for example, if you paid in advance for a hotel room and you aren't able to use it because you arrived at your destination a day late, you can't get reimbursed for the unused hotel night.
How do I request reimbursement?
Claims management for Chase card benefits is managed by a third-party company called Card Benefit Services. Start a claim by going to their website.
Click on the 'New Claim' button, then enter your name and credit card number. They'll use this to identify which card you have and show you the different types of claims you can file.
This is the list that appears for Chase Sapphire Reserve cardholders – if you have a different credit card, you'll see different options. Select "Trip Delay," then click Next.
Enter your name and contact information, then click Continue.
Next, you'll need to enter your flight details and explain the reason for the delay.
Once you've provided this information, you'll be taken to a screen full of upload buttons to provide documentation.
It may seem overwhelming, but keep in mind that not everything listed will apply to every claim. (On the other hand, you might also be asked for additional documents not listed on this screen.)
You'll definitely need to provide the following:
A copy of your itinerary, from the airline or travel agency you booked through.
A statement from the airline (or other common carrier) about why your flight was delayed or canceled. If you can, ask for this at the gate – often this is referred to as a "Military Excuse." If you aren't able to get this on the day of travel, reach out to your airline's customer service department through their website or social media and ask for a statement.
A charge receipt showing that at least part of the trip was charged to your eligible Chase credit card. (It's probably worth submitting both your airline receipt and your credit card statement showing the charge, just to be safe).
Receipts for your expenses. Everything you want to get reimbursed for will require a receipt. Try to get itemized receipts whenever possible rather than just credit card charge slips (though they will accept charge slips for meals, as long as it's under $50 per person.)
It's okay if you don't have all those documents ready when opening your claim – you can return to the website anytime to upload more documents. You can also send documents via email to eclaimsline@eclaimsline.com – just make sure to include your claim number.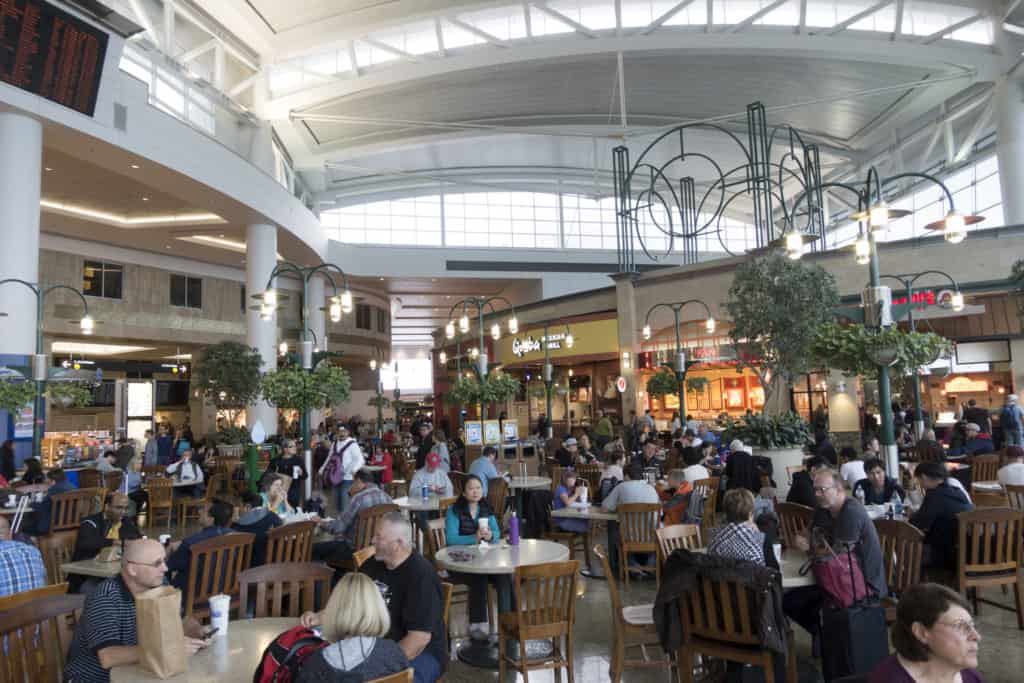 What happens next?
After you submit your claim, a claims examiner will review the documents you've submitted (theoretically within 5 business days, but expect to wait a couple of weeks). You'll then receive a letter (typically via both email and US mail) explaining what additional information they need, if any.
Once they've received everything to their satisfaction, you'll get a message saying your claim has been approved and directing you to a website to select whether you want to receive your reimbursement via paper check or direct deposit. After you've made that selection, it should only take a few days to receive your reimbursement.
My Experiences
I travel quite a bit, and I always make sure to book my flights with a card that offers trip delay coverage — usually my Chase Sapphire Reserve. In the past year, between myself and my parents, I've submitted four trip delay claims. Here's a little detail on how they all worked out.
Missed connection causing overnight in Philadelphia (PHL) — My mom's flight from Madrid to Philadelphia was delayed, so she missed her connection back to Detroit (DTW) and had to spend the night in Philly. The only charge was the night at the hotel. This claim was easily approved.

Diverted flight to Indianapolis (IND) — My parents were flying back from New Orleans (MSY) to Grand Rapids (GRR) via Chicago Midway (MDW) on Southwest. Their flight diverted to Indianapolis. It's not that far of a drive from Indianapolis to Michigan, so they decided to rent a car and drive home instead of fly to Chicago, spend the night there, and then fly to Grand Rapids the following day. This claim was easily approved.

Canceled flight due to Boeing737 MAX groundings — My dad was due to and from Colorado to visit me right around the time all B737 MAXs were grounded, and his return flight was canceled. He was rebooked onto a later flight the same day but was delayed by over six hours. We had additional meal expenses, but not much else. This claim is still pending with Chase because they are having trouble verifying that his flight was actually canceled, so I need to request another letter from Southwest.

Missed connection causing a double overnight in two different locations — This is by far the most complicated trip delay claim I've ever submitted. I was on a delayed flight that caused me to miss my first connection. The flight from my second connection only operates twice per week, so by missing my first flight, there was no way to actually make it to my destination for 3 days via air. Instead, I was flown into the nearest airport, about 6 hours by train from my destination. I had to spend one night in London and one night in Algiers. I also had meal expenses, needed to get a new shirt since my clothes were checked, and pay for some transportation. Overall, the total spent was a little over $500, but Chase did reimburse up to $500 as stated in their terms. I had to call them in order to explain in detail why I was asking for reimbursement for two hotel nights.
Bottom Line
Just for my family, booking our travel on the Chase Sapphire Reserve card has saved us around $1,400 in delayed travel expenses over the past year. Even if you're not on board with paying a high annual fee like the Sapphire Reserve has, it makes sense to get a card that offers trip delay coverage if you travel. Having a card cover these expenses takes the sting out of a travel day not going as planned.
---
Disclosure: 10xTravel has partnered with CardRatings for our coverage of credit card products. 10xTravel and CardRatings may receive a commission from card issuers.
Opinions, reviews, analyses & recommendations are the author's alone, and have not been reviewed, endorsed or approved by any of these entities. You can read our advertiser disclosure here.