In This Article
Loading table of contents …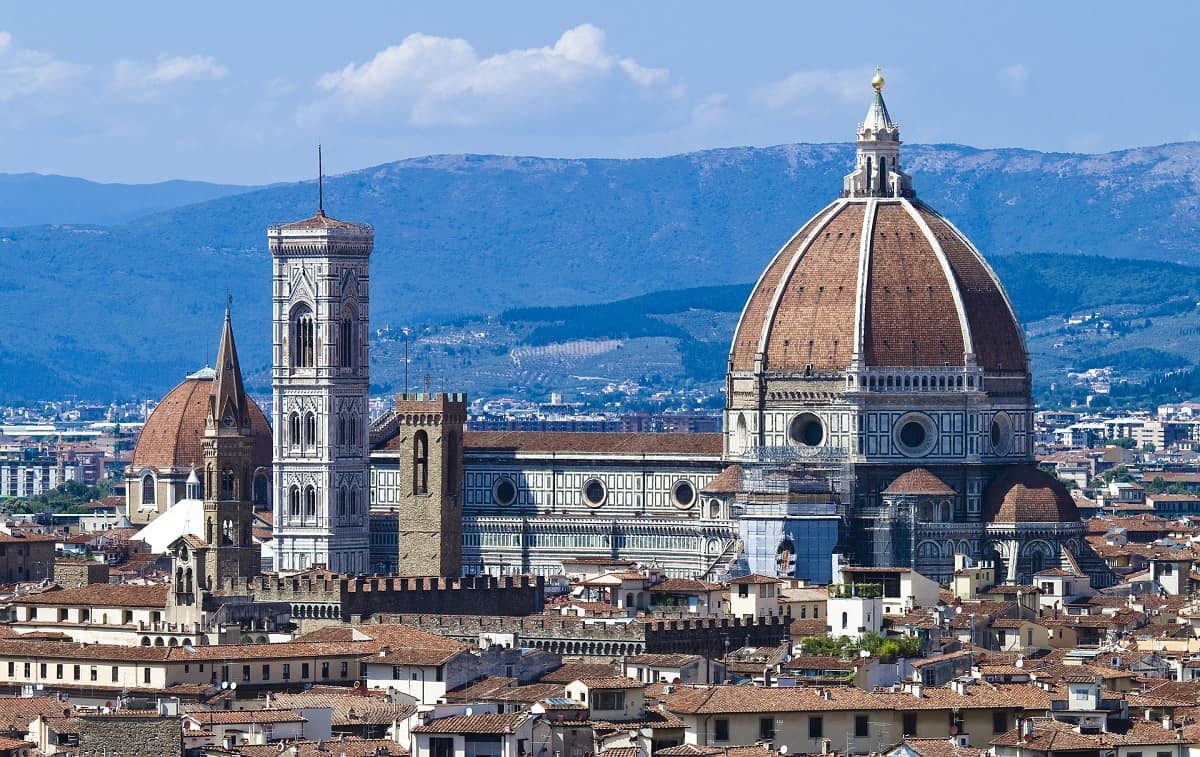 Note: Some of the offers mentioned below may have changed or are no longer be available. The content on this page is accurate as of the posting date; however, some of our partner offers may have expired. You can view current offers here.
Known as "Cradle of the Renaissance" and home of one of the most famous art galleries in the world, Florence has splendid architecture, countless art treasures, incredible views and great shopping. 10.7 million tourists visited Florence in 2017, making it one of Italy's most popular tourist destinations, but it's definitely not a cheap place to visit.
My husband and I just got back from a week-long trip to Florence and I wanted to share with you a few money saving tips so you can make your trip a little more affordable.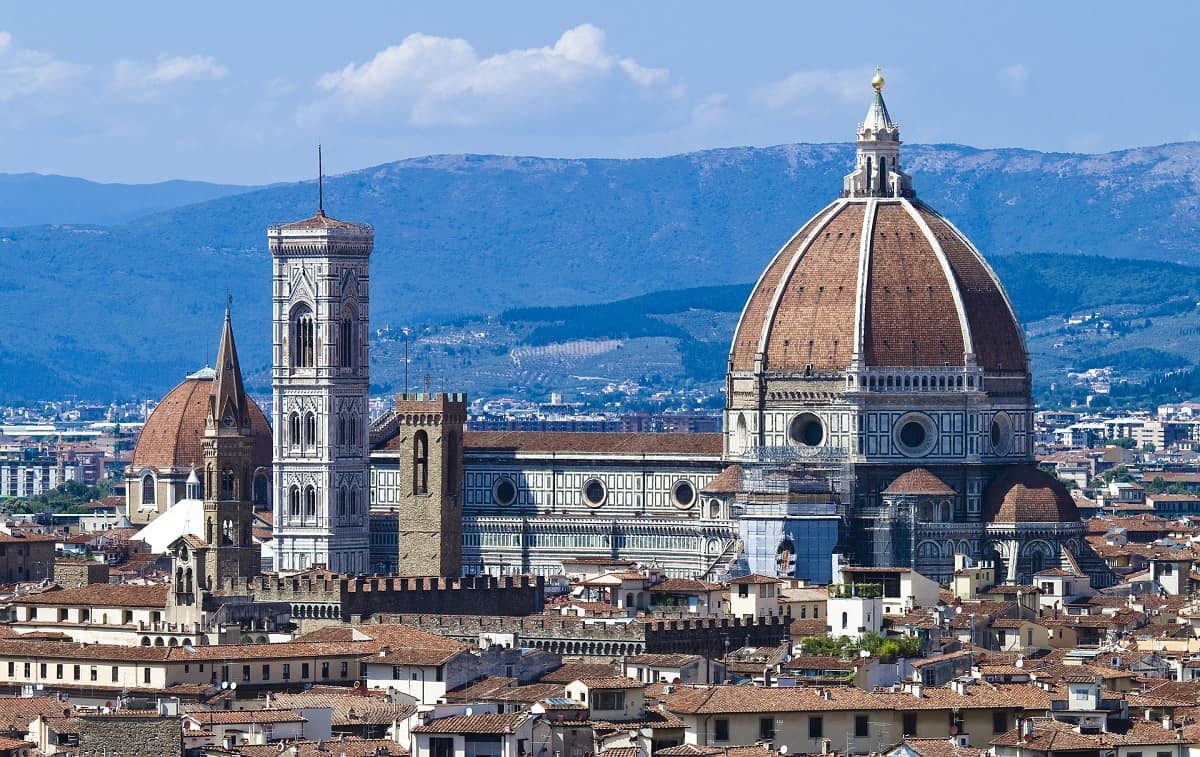 How to Save Money on Flights
Florence has a small airport, so it's possible to fly directly to Florence with a connection at one of Europe's major international airports. For most people, however, it would make more sense to fly to Rome or Milan and take a train to Florence.
Italy has a great rail network because its trains run on time and are very clean. What's even better is their high-speed trains that run between bigger cities make getting around the country a breeze. On this trip, we flew into Milan's Malpensa Airport (MXP), caught a train to Milan's central train station and from there caught a connection to Florence.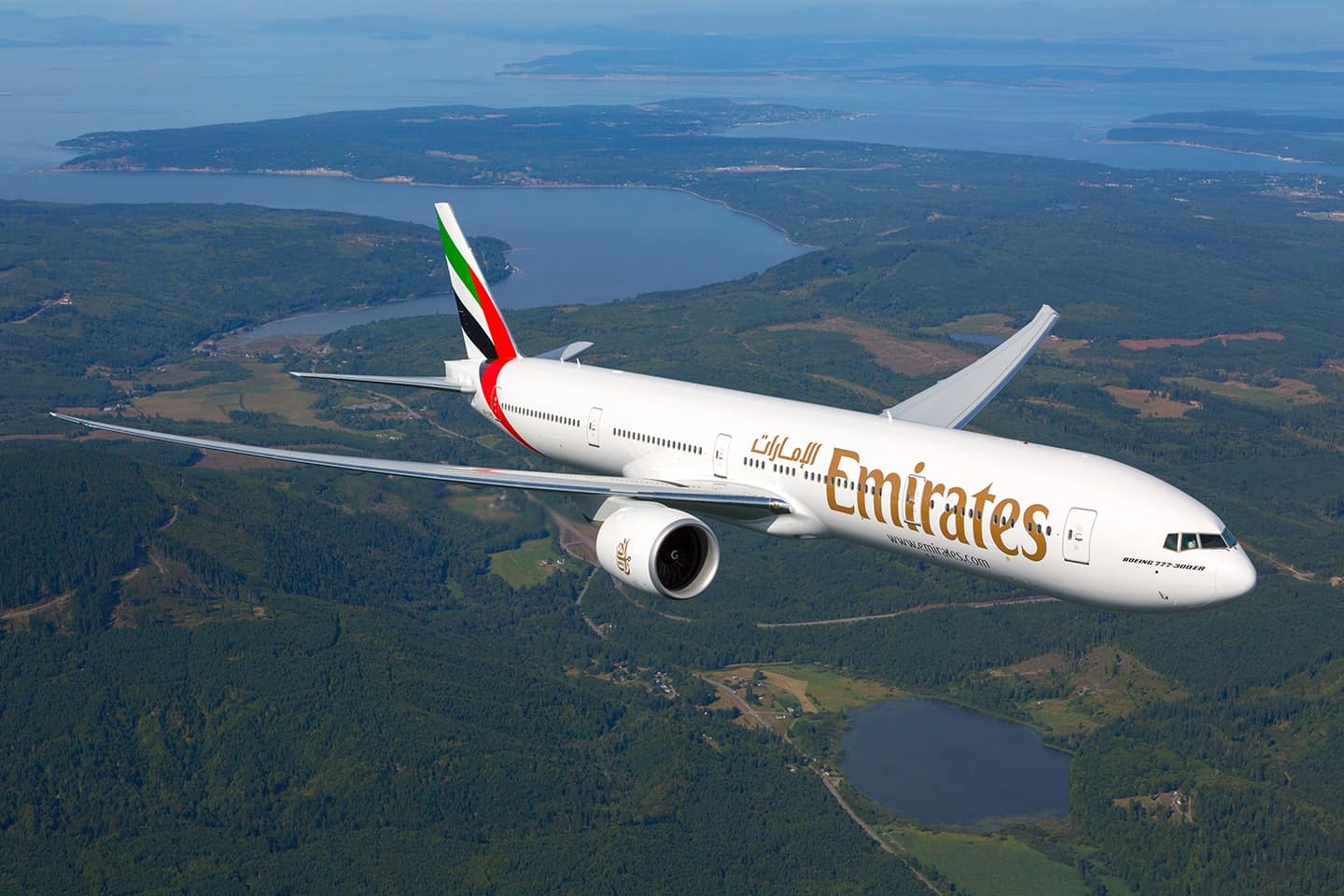 There are a few great ways to get to Italy with points and miles with a number of airline programs. However, sometimes you can find cash fare sales that make flying to Europe really affordable with cash or points. For example, Emirates occasionally runs sales for non-stop flights from New York (JFK) to Milan. I've seen this sale come around about twice a year when it's possible to snag the tickets for less than $500 round-trip per person.
I came across this sale in August 2018 and we decided to take advantage of this sale and visit Italy in March of 2019. This is where having a good stash of flexible currency, such as Chase Ultimate Rewards points, comes in handy.
Because we have the Chase Sapphire Reserve card, I was able to redeem Ultimate Rewards points at 1.5 cents per point for a total of 58,574 points for two people. That's less than 30,000 Ultimate Rewards points per person for a round-trip ticket! This was a much better deal than transferring to one of the airline partners.
Chase Ultimate Rewards points are fairly easy to earn thanks to a multitude of Ultimate Rewards earning cards, such as the Chase Sapphire Preferred and Chase Ink Business Preferred.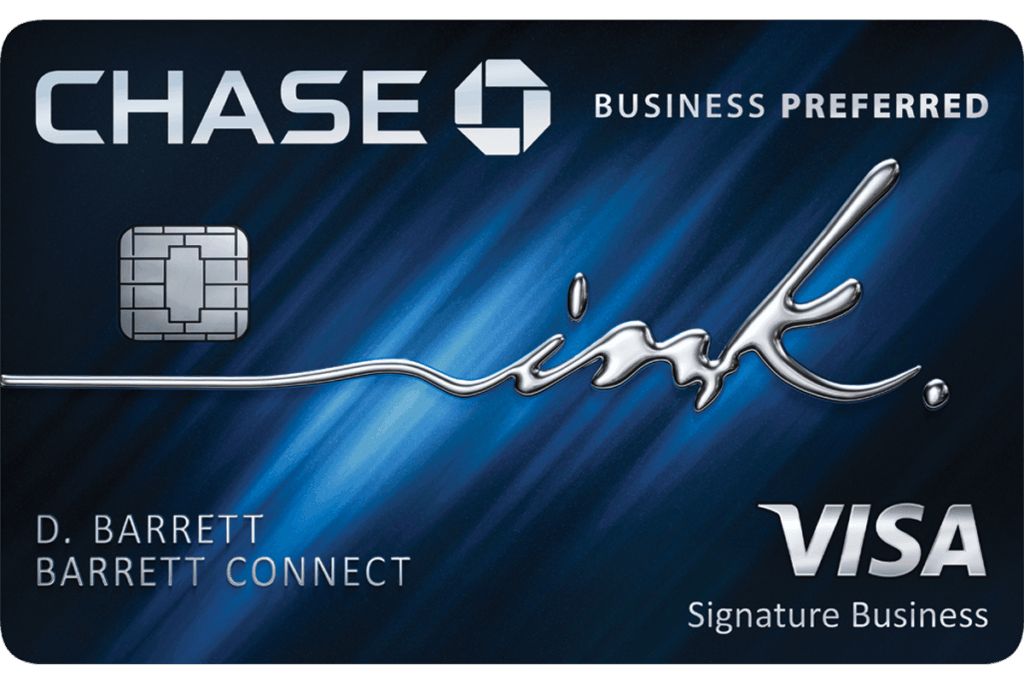 How to Save Money on Accommodations
There aren't a lot of chain hotels in Florence bookable with hotel points. I also looked at hotels that I can book through Chase travel portal, but I couldn't find anything I liked for a reasonable amount of points.
On the other hand, Airbnb has hundreds of listings of beautiful apartments right in the city center. Most, of course, are in very old buildings, but they have been renovated top to bottom and offer all the modern comforts.
There are a few ways to save on Airbnb. For this trip, I purchased discounted gift cards when they were on sale on eBay – that's like getting a 10% discount off the entire booking. We also booked the apartment through the Delta Airbnb portal to earn a few Delta miles. We stayed right in the city center in a beautifully renovated apartment.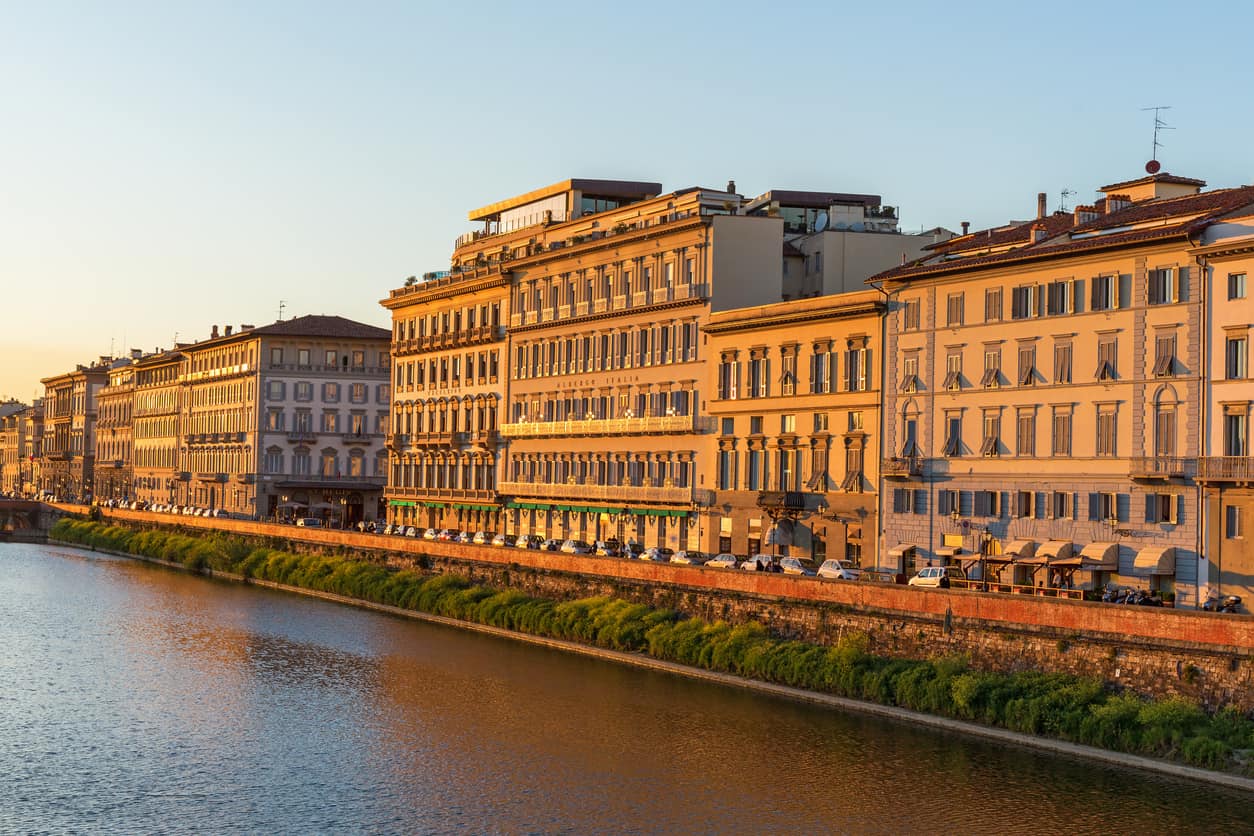 How to Save Money on Train Tickets
Italy has two primary train operators, Italo and Trenitalia. Italo mainly operates trains between major cities and Trenitalia has high-speed intercity trains and regular regional trains. There's no need to purchase tickets in advance for regional trains, such as from Florence to Pisa or from Lucca to Pisa. However, the prices for high-speed intercity trains are significantly lower when purchased in advance.
For this trip, we needed train tickets from Milan to Florence and from Florence to Milan. The further ahead you book the fast train tickets, the better. I've found a "sweet spot" about 45 days from the date of travel.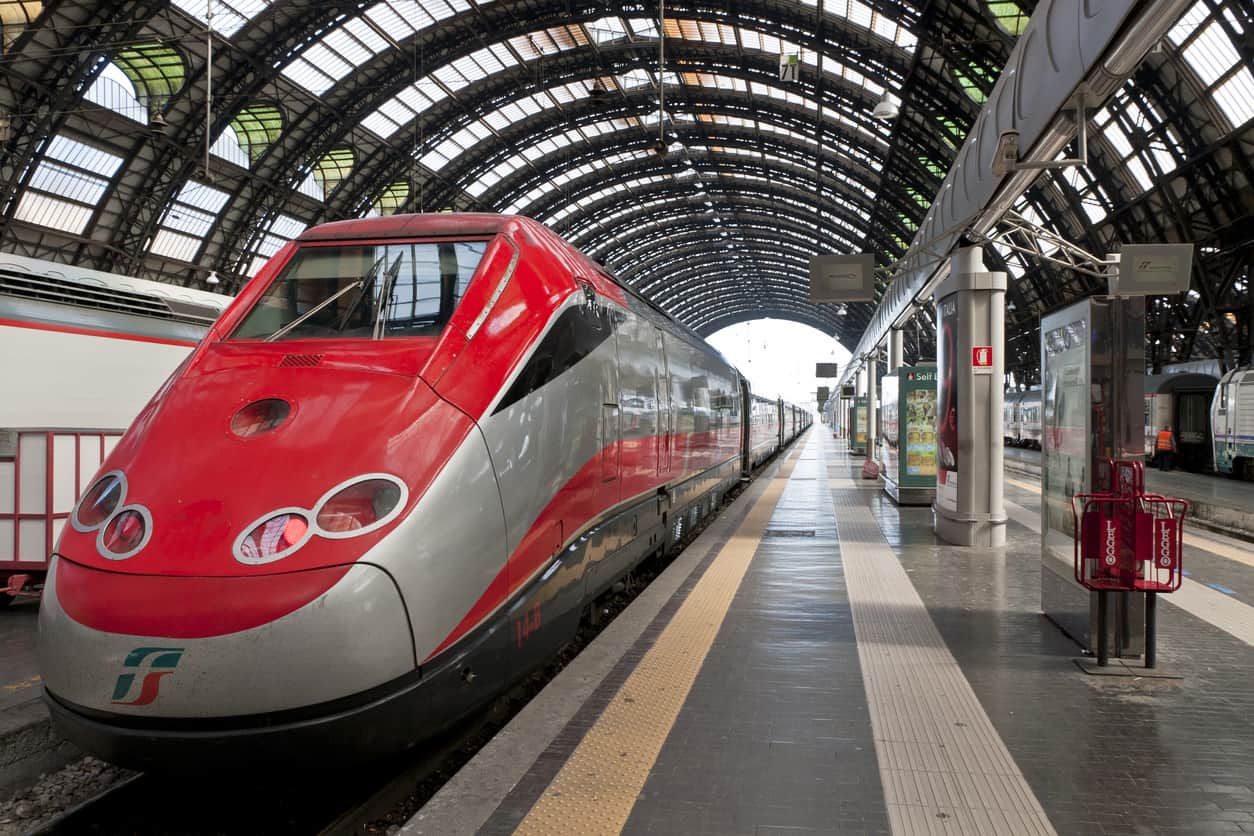 We were hesitant to book a train from Milan to Florence on the day of arrival, in case our flight was delayed and decided to purchase tickets after we landed in Milan. The price of a one-way ticket bought a few minutes before departure was about $75 per person. The tickets for the return trip that I bought 45 days earlier were only about $31 per person.
If you want to get an idea of how much your train ticket is going to cost, you can go to Trenitalia's site and play with the dates. Train ticket prices don't fluctuate as much as airline tickets, so if you look up trains for tomorrow and trains for 45 days from now, you'll have an idea on how much you can save by purchasing in advance. Watch out for different sales too, as they are advertised right on Trenitalia's site.
I want to sneak in one un-frugal tip here. There are different classes of service on Italian trains. Specifically, there's an equivalent of "economy plus" on Italian trains. The main difference is in how crowded and chaotic your ride is going to be. If you book your ticket well in advance, you'll see that the price difference is small, so I would highly recommend splurging a little.
Here's an example of what to expect. I went to Trenitalia's site and plugged in the dates. First, price out tickets for 45 days out and search for two people, as Trenitalia often has reduced price offers for two passengers.

Here's what you can expect to find for two people: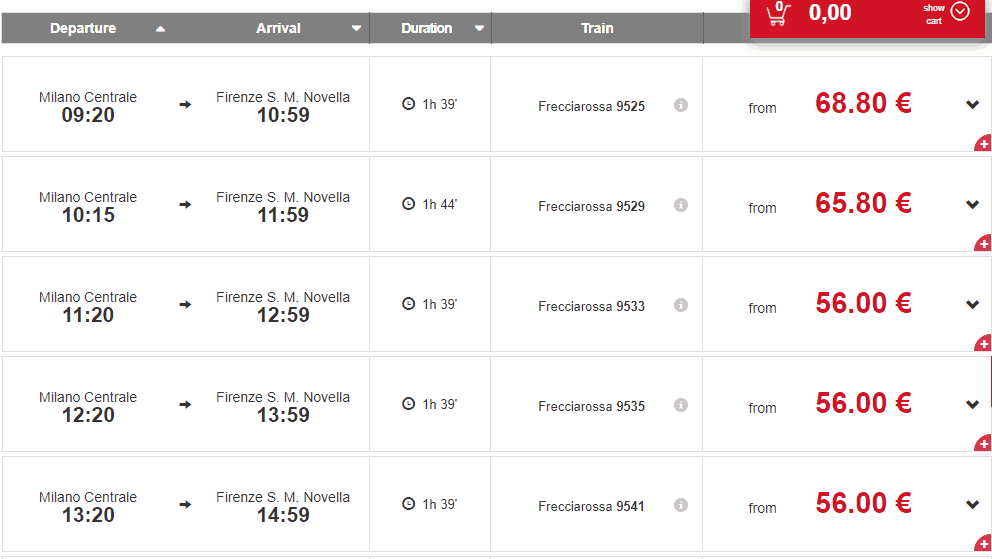 Click on the little arrow sign to see the details and here's what you can expect to pay for Premium (kind of like economy plus on an airplane). The difference between Standard and Premium is just 11 euros for two people! It's going to be great to be in the far less crowded car on this very popular route!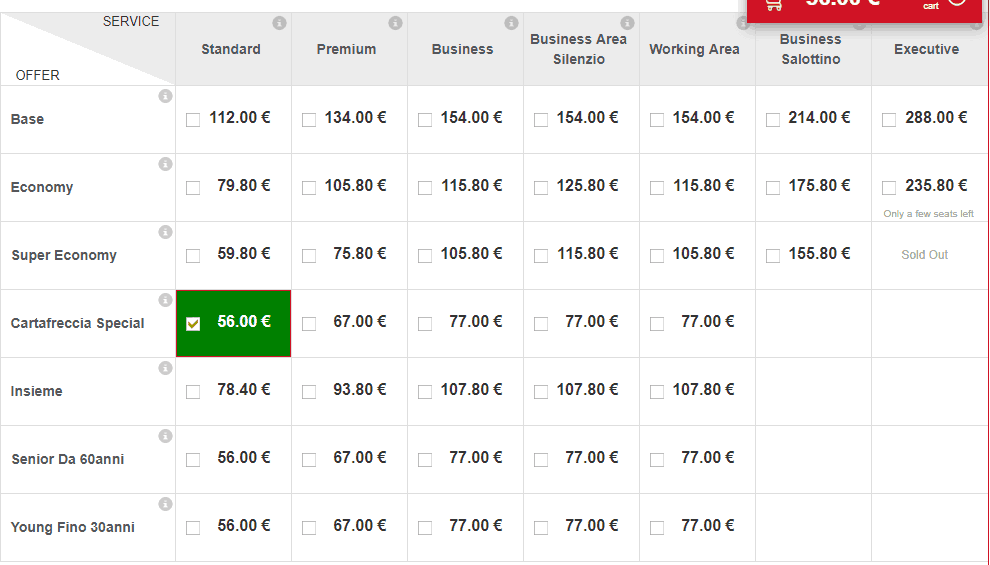 Now, here are the prices for two people for trains departing the next day. What a difference! So, if you have firm plans, go ahead and book in advance, you'll save a lot of money!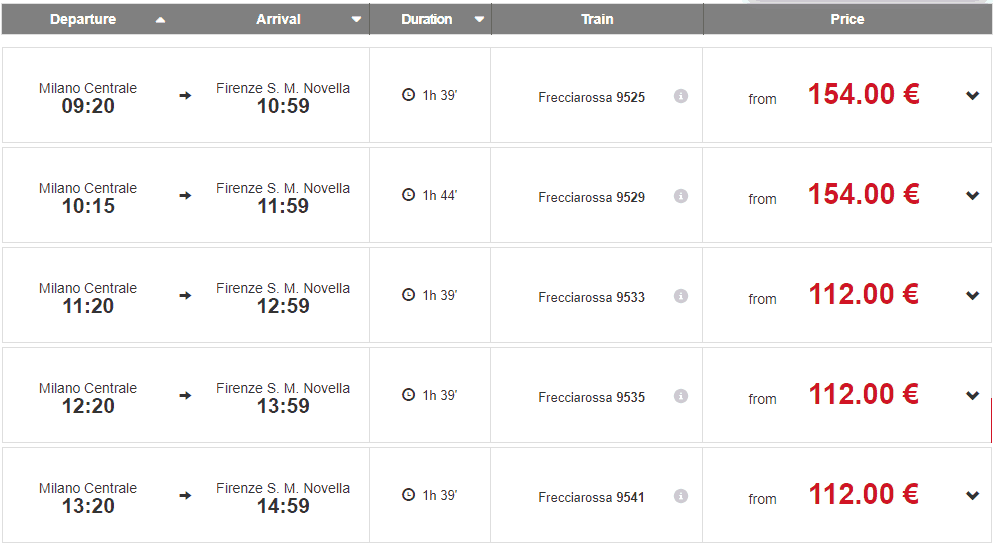 The $300 Chase Sapphire Reserve travel credit can even be used to "erase" the cost of trains. Other purchase eraser cards such as Barclaycard Arrival Plus and Capital One® Venture® Rewards Credit Card can also be used to help offset train costs.
How to Save Money on Attractions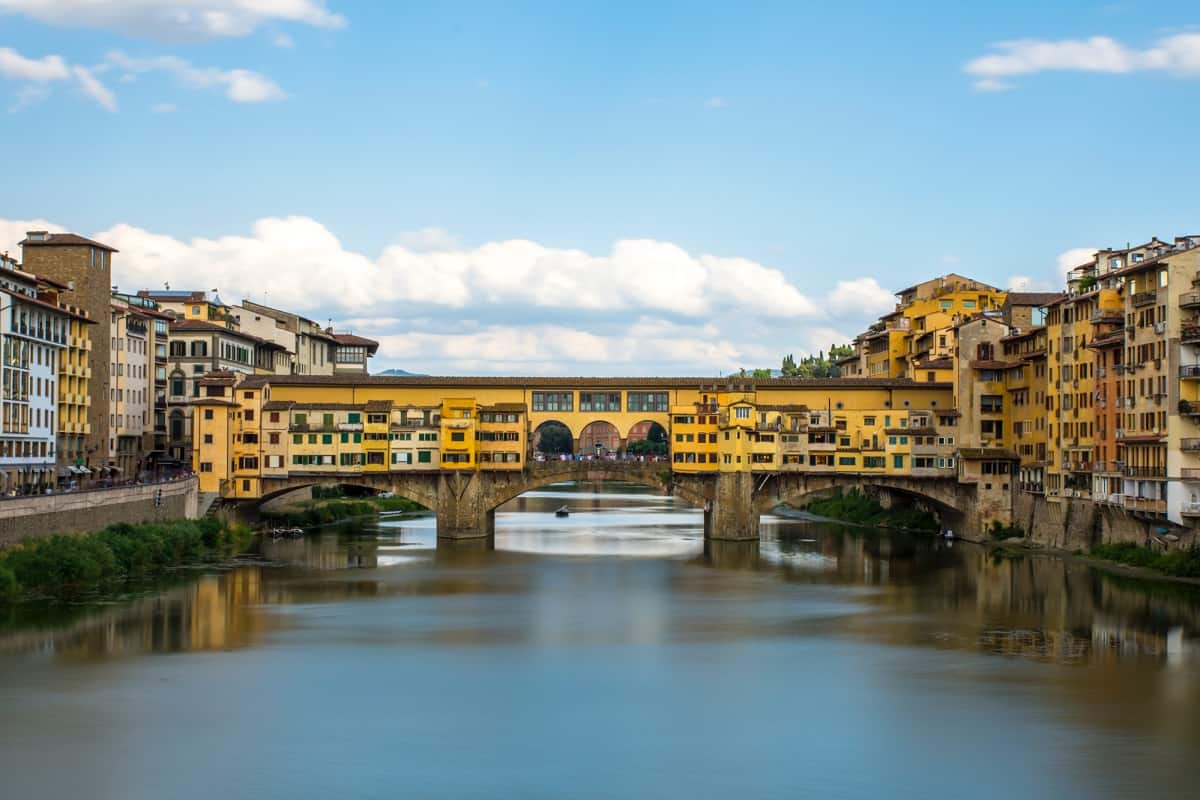 There's no shortage of things to do in Florence. From visiting the world famous museums to walking the historic Ponte Vecchio, you will be very busy. Most attractions require tickets, and they aren't cheap. If you want to visit churches, climb the Duomo or visit the Uffizi gallery, prepare to pay.
The best way to save money on visiting Florence's major museums is to buy a FirenzeCard. It's a museum pass that allows you to enter major museums and many historic churches for one flat price. The card is valid for 72 hours after activation and covers 76 attractions. Moreover, if you have a FirenzeCard, you don't need to stand in long lines to get individual tickets.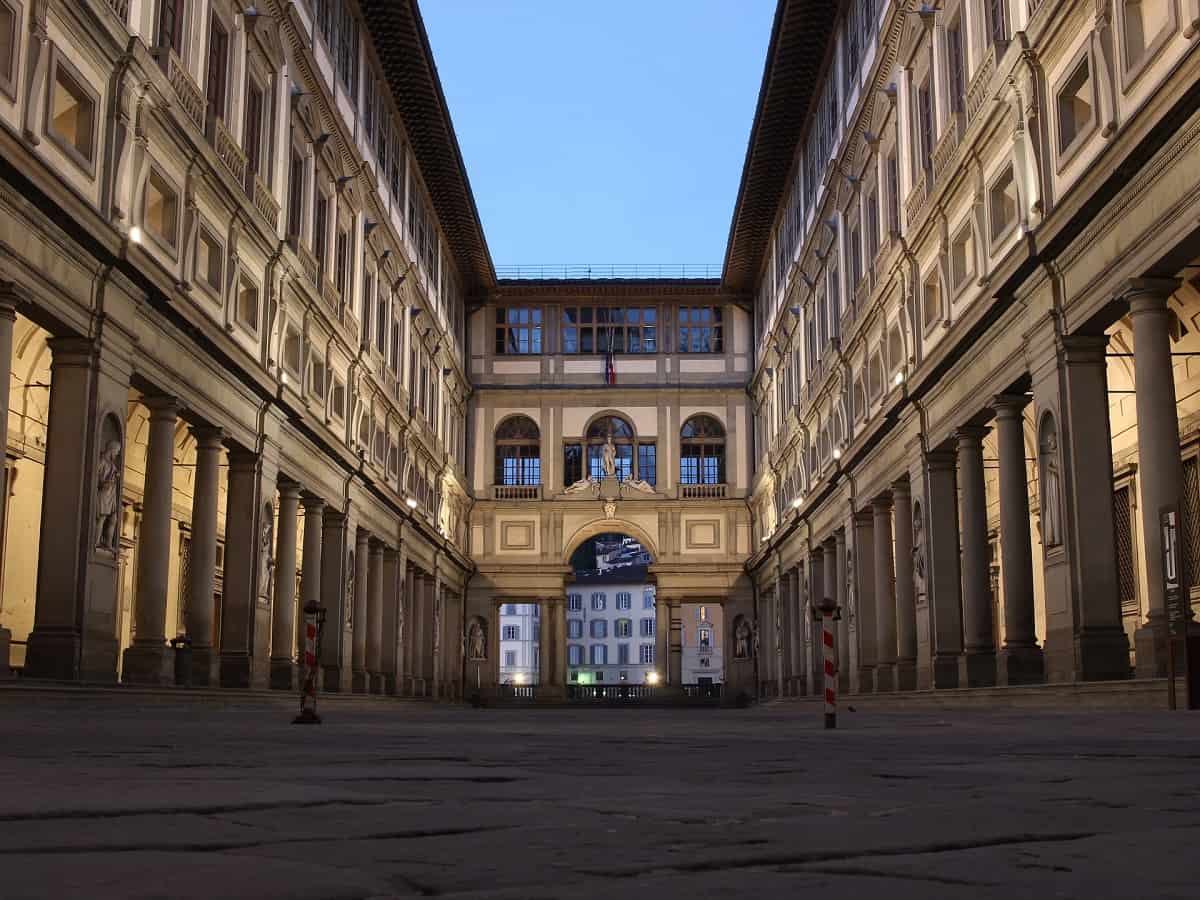 If you prefer a more relaxed approach but still want to visit a few museums, make online reservations ahead of time. There's a 4 Euro reservation fee, but the time saved is well worth it.
Pitti Palace, Medichi's house with majestic gardens, has "early bird" tickets. There's a 50% discount if you buy the ticket before 9 a.m. and enter the museum before 9:30 a.m. You can also purchase a combined ticket for Pitti Palace, the attached Boboli Gardens and Uffizi gallery with a discount.
My favorite trick to save money when traveling to a new city is to take the free walking tours. I like to do this as soon as I arrive to get oriented at a new place and to get money-saving tips from the guide. Just make sure to tip the guide at the end of the tour.
In Florence, we used La Bussola Tours and they were fantastic. They offer two different tours, one in the morning and one in the afternoon. I highly recommend both, just not on the same day.
How to Save Money on Food
Because Florence is such a popular tourist destination, the restaurants there aren't cheap. In spite of that, there are a few ways to save money on food.
One of the greatest tips I've ever received from a tour guide leading a free walking tour is to go to Florence's equivalent of happy hour — also known as aperitivo. It actually takes place during dinner time, usually starting at 7:30, and for a flat price (between 7 to 10 Euro) you can enjoy a drink and a light dinner. You can order any drink you want and enjoy the light buffet at the bar. It's perfectly fine to go to the buffet more than once, and you can spend as much, or as little, time at the bar as you want.
Street food is another great way to eat on the cheap. It's not going to be super cheap (this is Florence after all) but for 5-8 Euro, you can get a hearty and filling panini sandwich. There is, of course, pizza sold by the slice, but this is meat-loving Tuscany, where pork is king, so I saw more panini places than pizzerias selling pizza by the slice.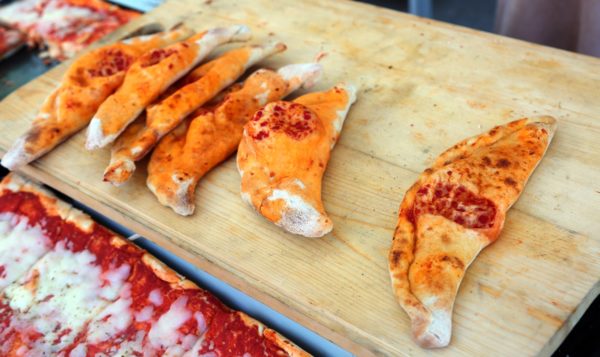 Because we stayed at an Airbnb, we tried to eat out only once a day, either for lunch or dinner. There are a couple of supermarkets right in the city center, and the groceries in Italy are really inexpensive. Plus, going to the grocery store in a foreign country is fun. I love to wander the aisles, see what people are buying and try new things.
We've also used an app called TheFork to make restaurant reservations. The app has restaurant ratings and reviews and lots of restaurants offer discounts for bookings made through the app. The offers range from 20% to 50% off your bill. When you arrive, just mention that your reservation was made through TheFork, and the discount will be automatically applied to your bill.
If you are stopping for a quick coffee or want to get a gelato, don't sit down. The prices will double or triple for table service. At any bar, ask for un cafe, and you'll get a beautiful Italian espresso for about one euro. You and your companions can also use the bar's restrooms. A huge plus in a city with no free public restrooms.
Final Thoughts
Florence is one of the most beautiful places I've ever visited. If you go, take a day trip to Lucca and Pisa, and another day trip to Siena. The art, the architecture, the scenery and the people in Italy all make for an unforgettable trip.
There are lots of ways to save money, even in more expensive cities like Florence. You'd be glad you've saved money on trains and accommodations because you'll be spending it on the most delicious gelato and espresso you've ever had!
Ciao,
Anna
New to the world of points and miles? The Chase Sapphire Preferred is the best card to start with. With a bonus of 80,000 points after $4,000 spend in the first 3 months and 2x points on dining and travel, this card truly cannot be beat!
Learn More
Editors Note: Opinions expressed here are author's alone, not those of any bank, credit card issuer, hotel, airline, or other entity. This content has not been reviewed, approved or otherwise endorsed by any of the entities included within the post.