Note: Some of the offers mentioned below may have changed or are no longer be available. You can view current offers here.
It's no secret that we here at 10xTravel are big fans of earning points and miles through the responsible use of credit cards. These rewards are essentially "free money" that is given to you just for using a particular credit card, and stewarding it well.
In our little 10xTravel fantasy world, everyone uses rewards credit cards responsibly, pays their bills in full each month, and never pays a dime of interest to credit card companies. That way, we can take advantage of the pros of using credit cards without any of the drawbacks.
Unfortunately, the reality of financial wellness across the US is far more bleak. According to Nerd Wallet, roughly half of US households in 2018 had some credit card debt. Among those that held credit card debt, the average revolving credit card balance was $6,849 which was the driving force behind the $1,141 in average annual interest charges alone. Ouch!
Fortunately, it doesn't have to be this way. In fact, the issue can be solved with a somewhat counterintuitive solution: more credit cards. Specifically, the particular card that can get your head above water again is called a balance transfer card. Let's talk about how they work.
In This Article
How Do Balance Transfer Cards Work?
Balance transfer cards do exactly what their name implies: they allow you to transfer balances from other credit cards to your new balance transfer card with low or zero introductory interest. The introductory interest is the important factor here; there is no point in transferring balances between cards otherwise.
Once transferred, you will typically be given about 12-18 months of low or no interest on your new balance. This, in theory, allows you to pay off your debt faster and with less money lost to interest expense.
So, what's the catch?
The catch is that the low or 0% interest rate only applies for a short time. On top of that, the introductory interest is typically followed by an interest rate that is a bit higher than most other cards in the industry.
In some cases, you might even be subject to deferred interest on the total amount transferred.
This makes balance transfer cards a powerful short-term tool to wipe out debt when used responsibly, but a dangerous strategy when used to prolong your debt problem.
How Will This Affect Your Credit?
So, how will a balance transfer card affect your credit? The answer may surprise you.
In many cases, a balance transfer card might actually improve your credit score. This is mainly due to a reduction in your credit utilization rate, which is the second biggest factor in determining your credit score.
Put simply, your credit utilization rate measures the percentage of your total credit lines that you are using. To calculate this, divide your credit balances by your credit limits. High utilization can negatively impact your credit score, even if you are paying your bills on time every month.
By opening a balance transfer credit card you are increasing your available credit, which lowers your utilization percentage and therefore will likely improve your credit score. The positive effect of this change will almost always outweigh the small negative effect of a hard inquiry on your credit report, as credit inquiries do not affect your credit score as much as utilization does.
The key to all of this, of course, is that you keep your old credit card open after transferring the balance. Closing it will remove the available credit from your credit report and cause your utilization to rise. In fact, this is a good rule of thumb in general because length of credit history also has an impact on your credit score. The longer your credit history, generally the better.
What to Look for in a Balance Transfer Card:
There are three main things to look for when considering a balance transfer card.
1) How much is the transfer fee?
While there are some exceptions, almost every balance transfer card charges a balance transfer fee. This fee is generally between 1-5% and is usually tacked on to your new balance (i.e. assuming a 3% fee, a $10,000 balance transfer would become $10,300).
Nobody likes paying fees, but the 3% is almost certainly going to be cheaper than a few more months of paying interest on your credit card balance.
2) What is the promotional interest rate?
The longer the promotional interest rate period, the better. A longer period gives you more time to pay off the balance without being charged interest.
Make sure to also read the fine print on what happens when the promotional rate expires. Ideally, it won't matter as you should plan to pay the balance off completely before this happens, but it's better to know than not.
3) Which bank issues the balance transfer card?
Most balance transfer cards will not accept balances from their own bank so you will want to double-check that the card is provided by a different financial institution.
I see this mistake frequently with co-brand cards such as the United MileagePlus Explorer (issued by Chase) and the American Airlines AAdvantage Cards (Issued by Citi).
60,000 bonus miles after $3,000 spend in 3 months
Learn more
What Balance Transfer Cards Are Best?
Let's look at our top 3 balance transfer card options:
1)  Chase Slate
Offer Details:
$0 Introductory balance transfer fee for transfers made during the first 60 days of account opening
0% Introductory APR for 15 months on purchases and balance transfers
Monthly FICO Score and Credit Dashboard for free
No Penalty APR – Paying late won't raise your interest rate (APR). All other account pricing and terms apply
$0 Annual Fee
Chase Slate is one of the best balance transfer cards on the market because it does not charge balance transfer fees on balances transferred in the first 60 days. The interest-free period is 15 months. Chase Slate also does not charge an annual fee, meaning that if you pay your balance off within 15 months, you will pay exactly $0 in interest and fees.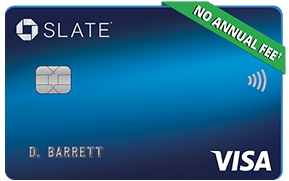 I highly recommend starting with Chase Slate unless you need to transfer a balance that is currently on a Chase card. It might be worth it to mention an alternative card from American Express: the Amex EveryDay card. This card is nearly identical to Chase Slate apart from the fact that it is also a rewards card. If you'd like to use the card to earn some quick rewards during the introductory APR period, go with Amex. If you want to pay your debt and be done with it, opt for Chase.
2)  Citi Simplicity 
Offer Details:
0% Intro APR on Balance Transfers for 21 months and Purchases for 12 months.
5% fee on all balance transfers (or $5, whichever is greater)
The same great rate for all balances, after the introductory period.
Fast, personal help 24 hours a day.
Set up your own bill payment schedule on any available due date throughout the month.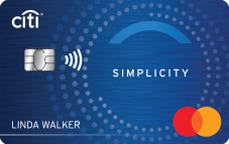 Citi Simplicity is an excellent choice because it offers one of the longest 0% periods on the market. Just be aware of the 5% balance transfer fee, which is higher than most other offers.
The Citi Simplicity also provides you with a free FICO credit score, which is great for those who are using balance transfer cards to repair their credit.
3)  Discover It
Offer Details:
Get a dollar-for-dollar match of all the cash back you've earned at the end of your first year, automatically.
Earn 5% cash back in rotating categories each quarter like gas stations, Amazon.com, restaurants and more, up to the quarterly maximum each time you activate.
Plus, unlimited 1% cash back on all other purchases.
Redeem your cash back for any amount, any time. Cash rewards never expire.
100% U.S. based customer service.
Get your FICO Credit Score for free on monthly statements and online.
No annual fee.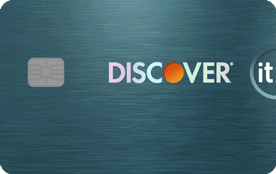 Like the Simplicity, Discover It also offers a free FICO credit score every month. As detailed above, you'll also earn 5% cash back on rotating categories each quarter and 1% on all other purchases, making it one of the better cashback cards on the market.
With that, the Discover It is one of the only balance transfer credit cards that may be worth keeping long-term. Discover It offers 0% interest for 14 months on balance transfers and purchases and charges a balance transfer fee of 3% until February 10, 2020.
Bottom Line
Balance transfer credit cards can save you quite a bit of money on interest while you wipe out your credit card debt. Just be sure to use them responsibly and read the fine print.
Happy Travels,
Bryce
---
10xTravel is part of an affiliate sales network and receives compensation for sending traffic to partner sites, such as CreditCards.com. This compensation may impact how and where links appear on this site. This site does not include all financial companies or all available financial offers.
Editors Note: Opinions expressed here are author's alone, not those of any bank, credit card issuer, hotel, airline, or other entity. This content has not been reviewed, approved or otherwise endorsed by any of the entities included within the post.