In This Article
Loading table of contents …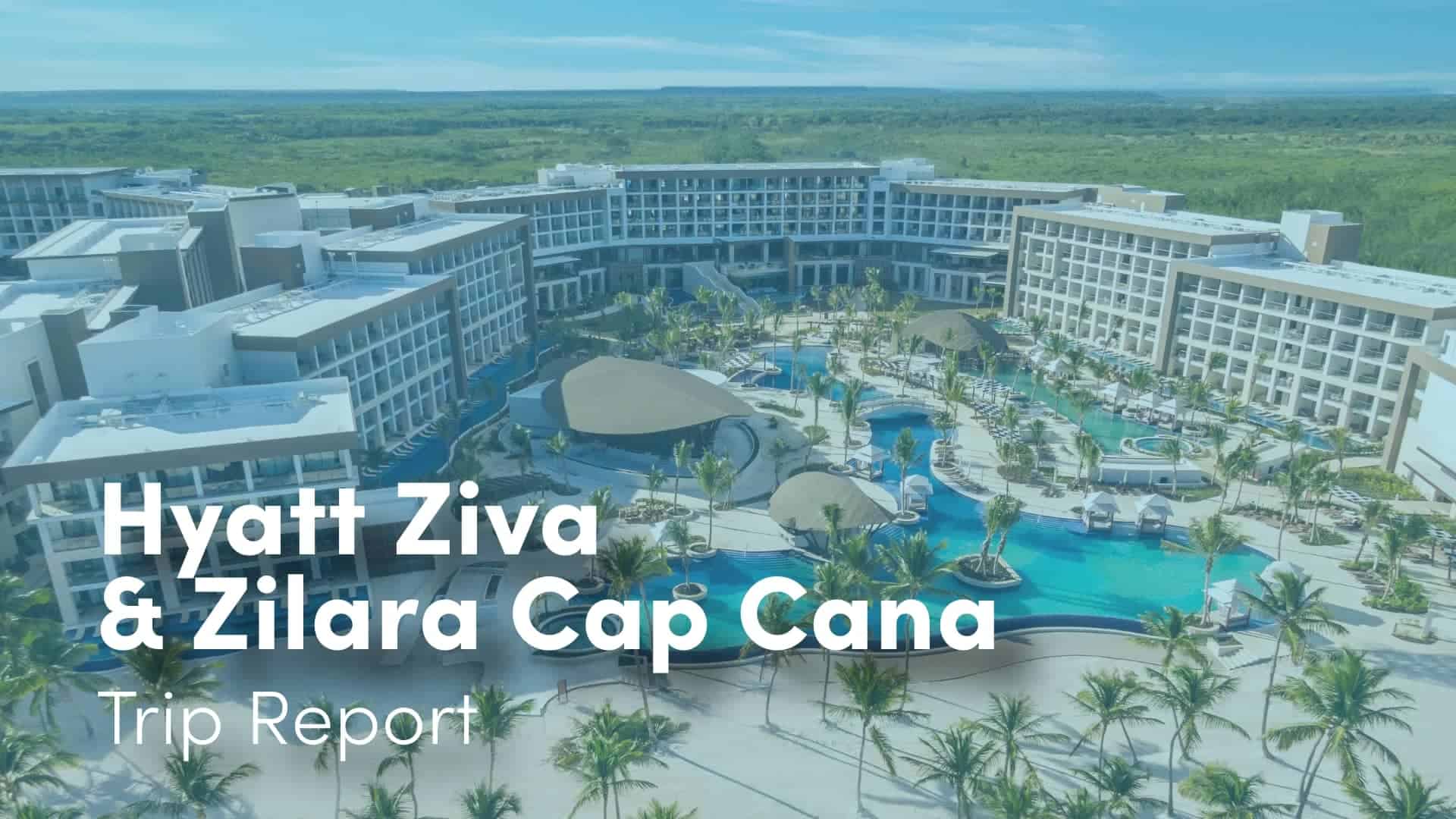 Note: Some of the offers mentioned below may have changed or may no longer be available. The content on this page is accurate as of the posting date; however, some of our partner offers may have expired. You can view current offers here.
My husband and I stayed at the Hyatt Zilara Cap Cana in January, and I wanted to share my review and explain how you can book this resort with points. This was our second time staying at the Hyatt Zilara Cap Cana, and I've already booked another stay for January 2023. The fact that I want to return for the third time should be a clue to how I feel about this place.
We loved the beach, the pools, the food and the service. The service was uniformly polite, friendly and not overly formal. The staff members make you feel incredibly welcome and go out of their way to help you.
I realized that the amazing service we received from practically everyone on staff we interacted with is mostly due to great training, but there's a sincerity and genuine friendliness that's hard to attribute just to formal training.
As a World of Hyatt Globalist, I was thanked multiple times a day for my loyalty. A small gesture, but it certainly made me feel good. It's little gestures like this that added to the overall sense of happiness I feel when I am staying at Zilara Cap Cana. The amazing staff, the stunning natural surroundings and the beauty of the resort itself make this place special indeed.
The first time we stayed at Zilara Cap Cana, I only had the low-tier Discoverist status that comes with The Word of Hyatt Credit Card. It's definitely not necessary to be a Globalist, or to buy up to a Club Level room to have a great time, but the extra perks that come with status were definitely nice.
How I Booked a Stay at Hyatt Zilara Cap Cana
I booked this stay for 25,000 World of Hyatt points before Hyatt went to peak, off-peak and standard pricing. With the recent changes, you can book Ziva or Zilara Cap Cana for 21,000 to 29,000 points, depending on the season.
If you're flexible, you can check the points calendar that displays when the off-peak dates are to see if you can save a few thousand points by changing your dates. Please note that the points calendar doesn't show availability, so you'll have to check it separately. This property is becoming more and more popular, so if you are considering booking a stay there, book early and just be mindful of the cancellation policies.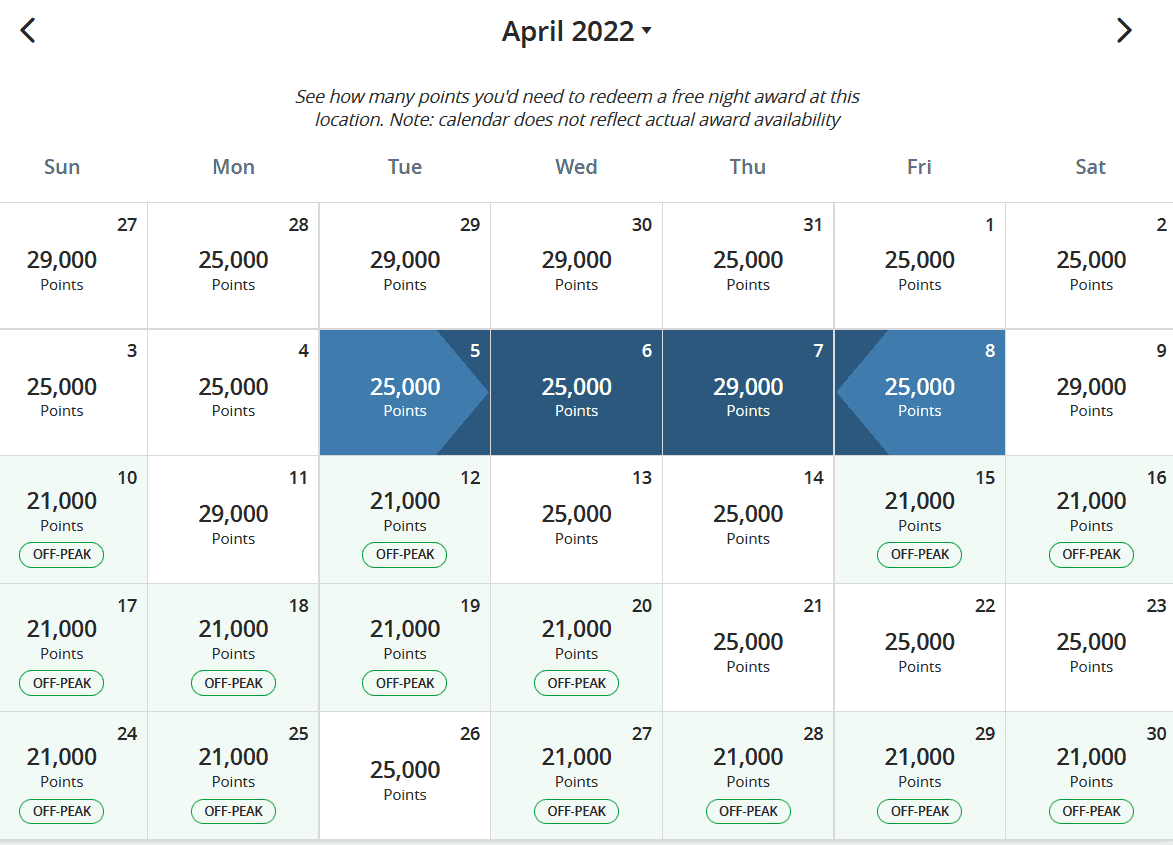 How I Got There
We used American Airlines AAdvantage miles to get from our home airport of Cleveland, Ohio (CLE), to Punta Cana, Dominican Republic (PUJ). The AAdvantage program uses dynamic pricing, and it's possible to book a one-way economy award ticket from the U.S. to the Caribbean for as few as 10,000 AA miles, depending on your departure airport.
However, I've never seen awards as low as that. The lowest rates I've ever seen on AA were 15,000 miles one-way in economy and 25,000 one-way in business class. Both of these were Web Specials, which means no changes allowed, and you can only cancel and rebook something else. Thankfully, AA has eliminated award redeposit fees so keep watching the award space. If the redemption rate drops, just cancel and rebook at a lower rate.
Between the two of us, we have a good stash of AAdvantage miles, so I decided to splurge on a business-class ticket, which I booked with 25,000 miles per person one way with a layover in Miami (MIA). Surprisingly, American flights from Miami to Punta Cana have international business-class configuration. We flew the first segment from Cleveland to Miami in domestic first class, and on the second segment we were able to enjoy lie-flat seats.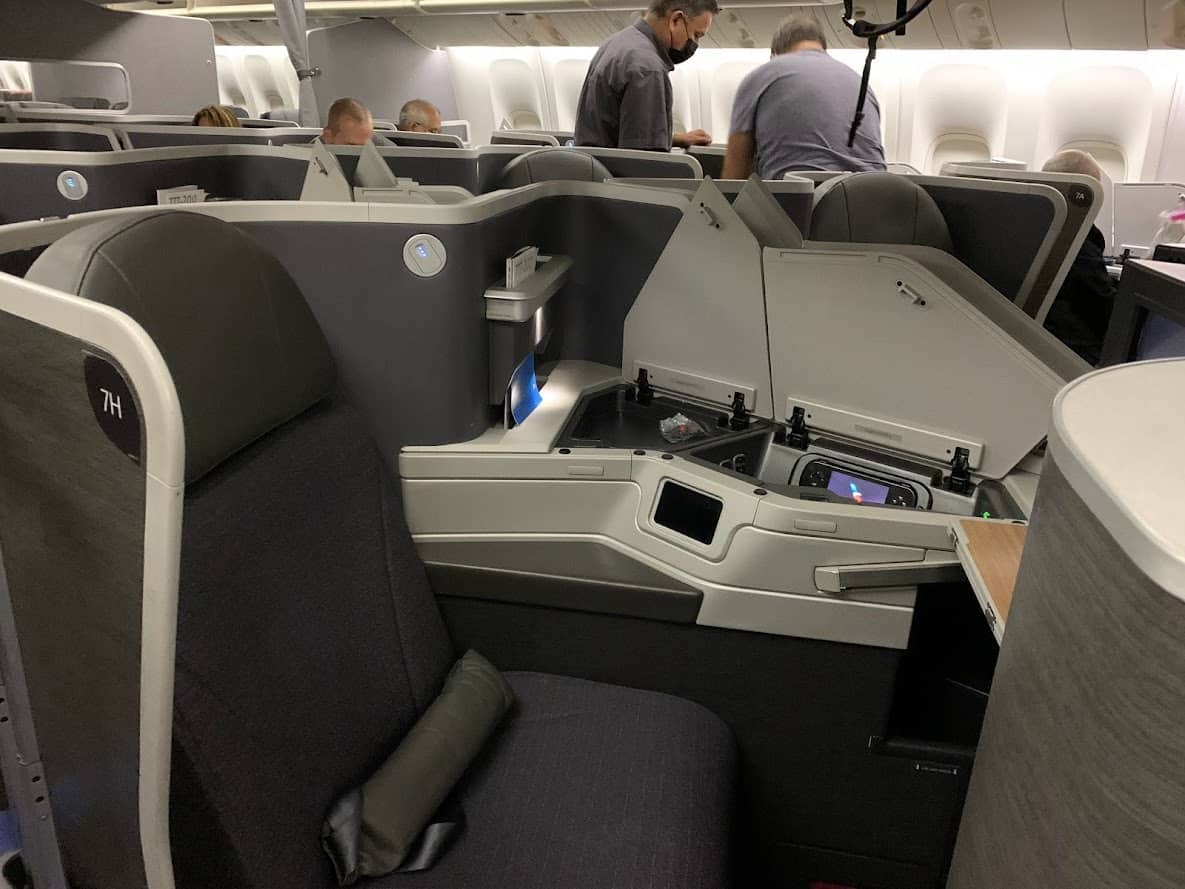 There were no blankets or pillows, and the food on both flights was subpar. At least we are back to real glassware and silverware, so no more plastic in business class.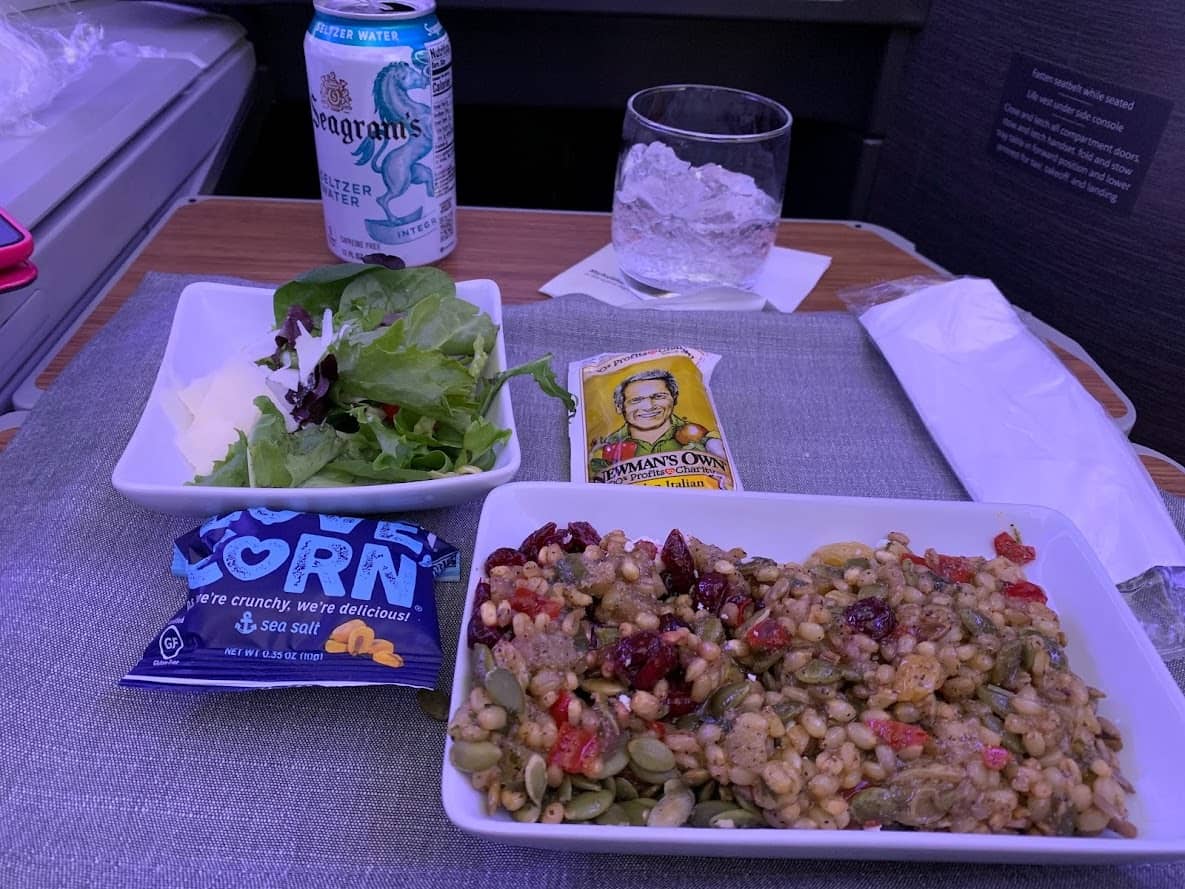 We visited The Centurion Lounge in Miami, and it was extremely crowded. There were lines everywhere: to get in, to the buffet, to the bathroom and even for the elevator to leave the lounge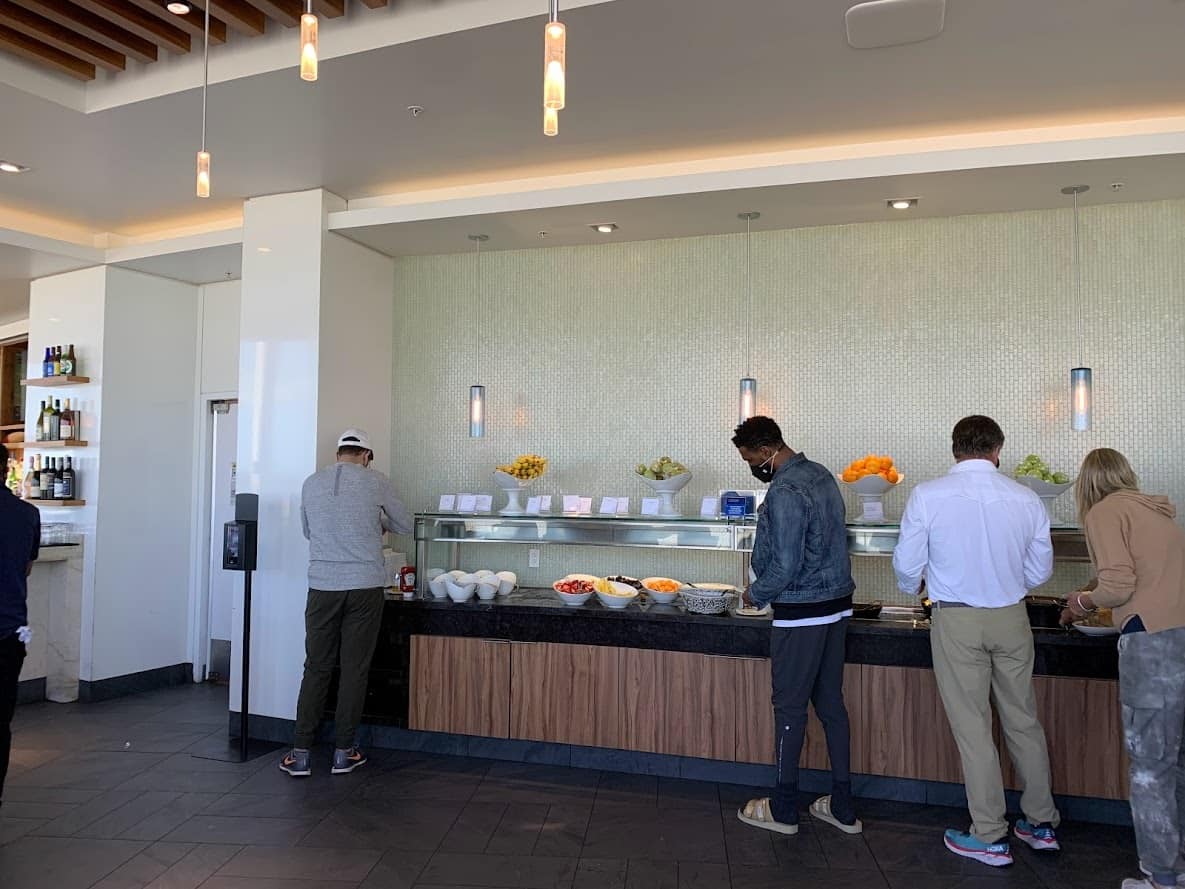 Originally, I booked our return flight in economy with a tight connection for 19,500 miles. Because of American's generous cancellation policy, I kept watching for something better to open up. Luckily, just a few days before departure, I found business-class seats for 25,000 miles each with a much better connection.
The Centurion Lounge we attempted to visit on the way back at Charlotte Douglas International Airport had reduced opening hours and closed at 4 p.m., a couple of hours before we got there. The Admirals Club in Charlotte was even more crowded than the Centurion in Miami, so we went to the Minute Suites, which are part of the Priority Pass lounge network. Luckily, one "suite" (which is just a tiny room with a couch and a desk) was available, and we spent the remaining 45 minutes in relative peace and quiet.
Dominican Republic moved away from paper immigration and customs forms. You'll have to fill out an electronic form, confusingly called an eTicket, both before arrival and departure. It takes just a couple of minutes to fill it out, so do this before you head to the airport.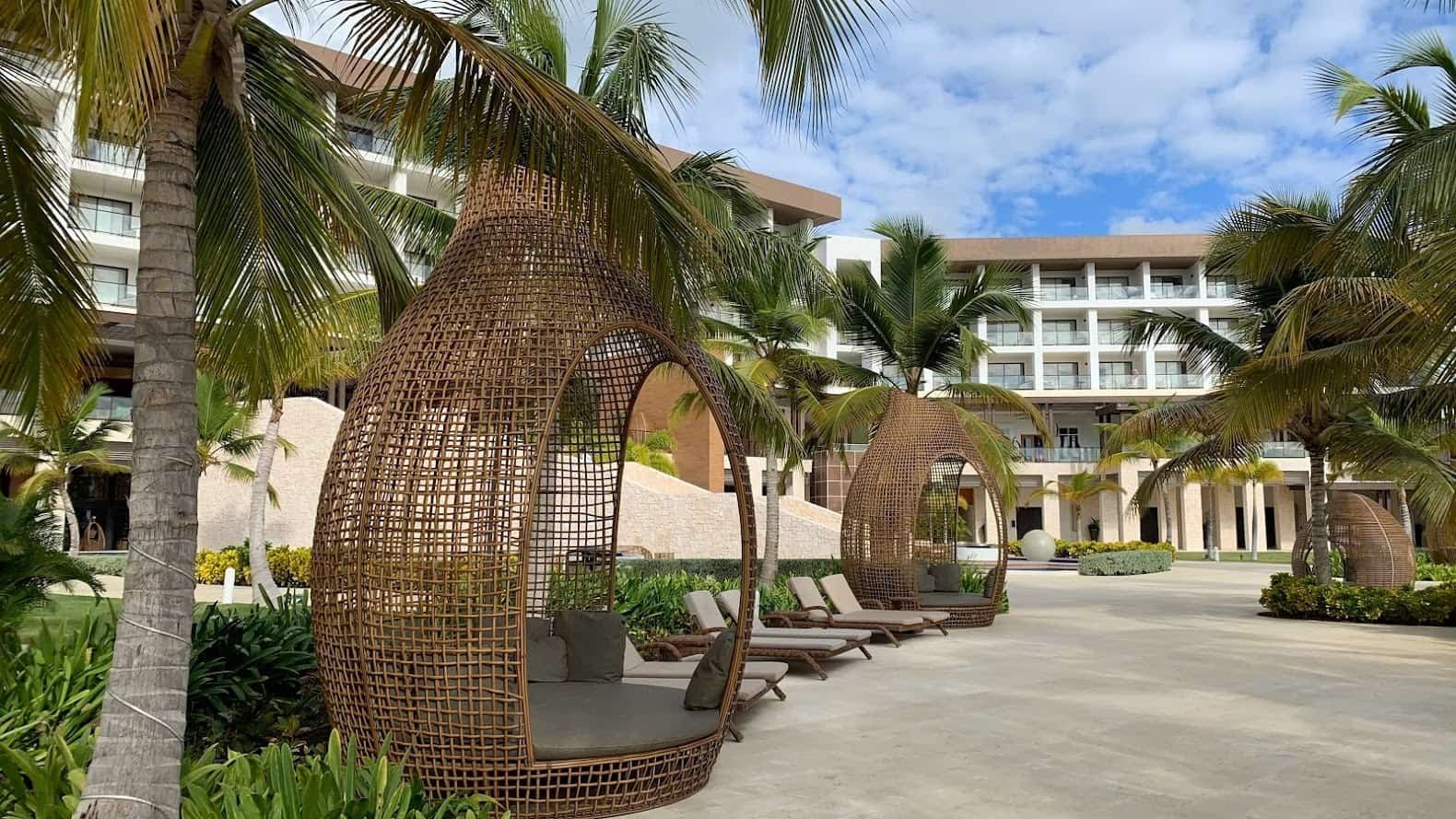 This resort is an all-inclusive property, meaning all your food, drinks and some of the on-site activities are included. There are no resort fees whether you are booking with cash or points. Things like the spa, excursions and tips are extra. You can also purchase some premium wines and champagne, but that's not necessary as plenty of alcohol options, such as cocktails, beer and wine, are included.
Ziva is a family-friendly property, and Zilara is adults-only. Ziva and Zilara are situated side by side, and it takes no time at all to walk between the two. If you are staying on the Zilara side, you can use all the facilities, bars and restaurants on the Ziva side. Nobody under 18 is allowed on the Zilara side, so if you are traveling with kids and can send them to the kids club, you can enjoy the pools and restaurants on the Zilara side.
We've been to smaller resorts and to a couple of mega resorts, and we think that this property is the Goldilocks of all-inclusive resorts. It's not so huge that you have to walk for 20 minutes to get from the beach to your room (or wait for a golf cart to take you around), but there are also enough things to do and enough food options to easily keep you busy for a week.
There are three buildings on the Ziva side and three on the Zilara side. Building 5 (Zilara) and Building 3 (Ziva) are adjacent to the open-air theater where the resort runs daily shows. It gets quite noisy from about 8:30 p.m. to 10:30 p.m. We were assigned a room in Building 5 when we visited last year, and there was just too much noise so we asked to move to a different building.
Building 4 on the Zilara side and Building 2 on the Ziva side directly face the ocean, so you'll get the best views. However, there really is no bad view from anywhere since all the buildings are oriented toward the ocean. Even if you don't get a direct ocean view, you'll still be able to see the beach and the beautiful resort grounds.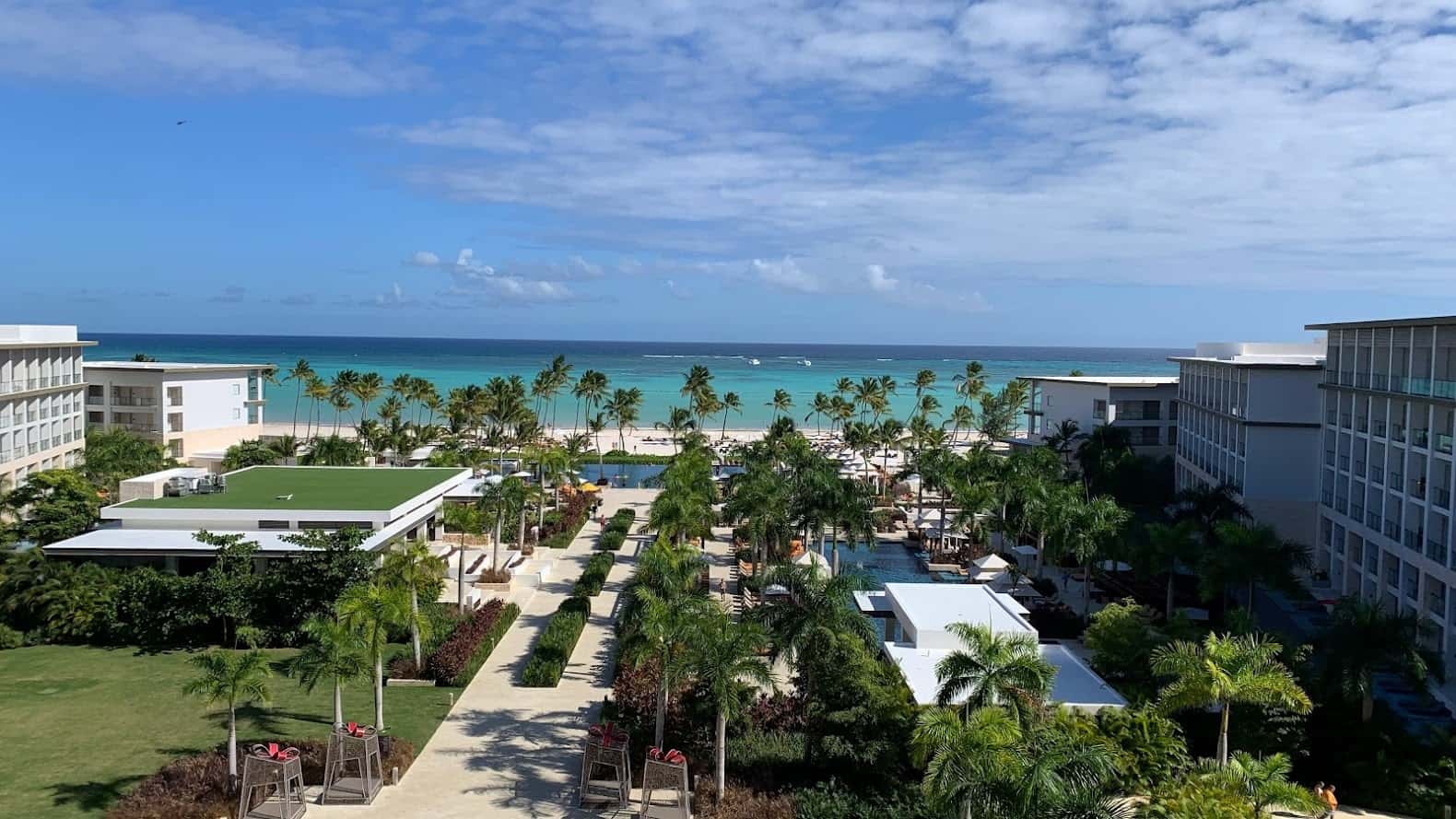 The resort is incredibly beautiful and modern. The Ziva side has a more lush tropical feel, and the Zilara has a more striking modern design. Both lobbies, all the restaurants, including the buffet restaurants, and bars all have a theme, but none feel forced or overly decorated.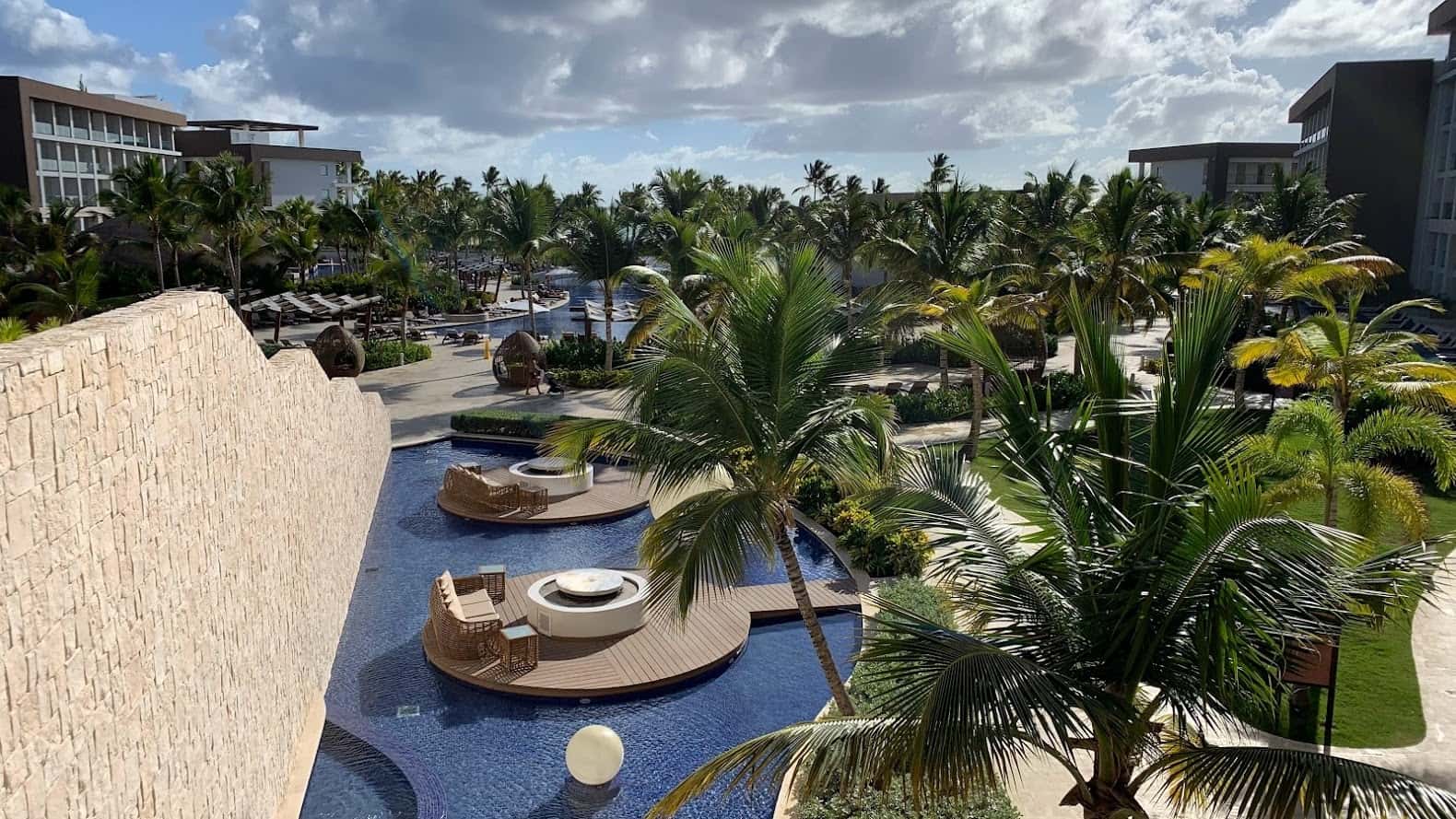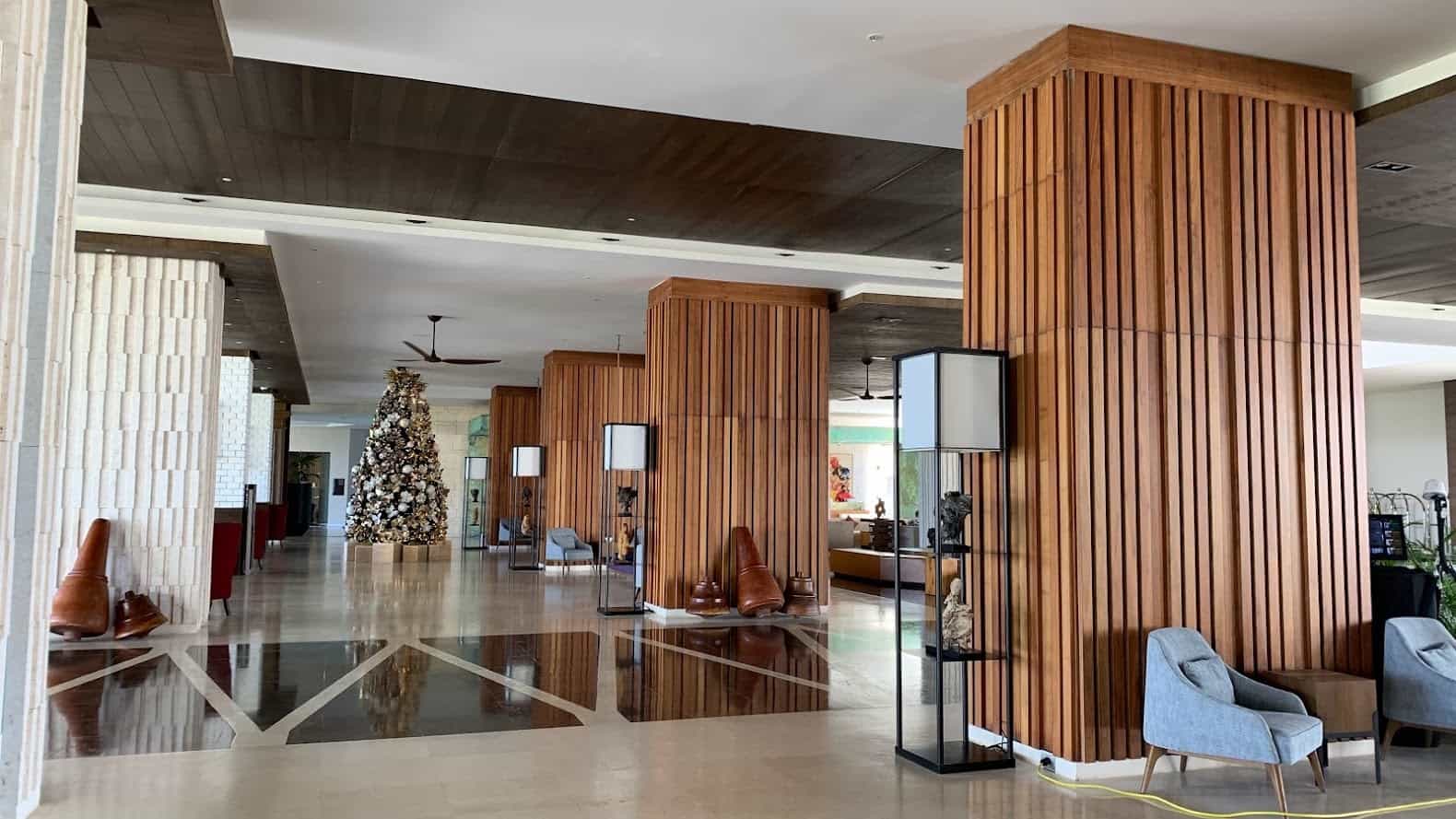 At check-in, we purchased the resort's COVID-19 Extended Stay Protection for $35 per person. If one or both of us tested positive before our flight home, we could stay at the resort for free for up to 10 nights.
If you are staying at least three nights, the COVID tests required for the return to the U.S. are free of charge. The results of our rapid tests were available in two hours.
Globalist Benefits
A couple of weeks before my stay, I emailed the hotel to ask them about the Globalist benefits, and they promptly replied with a benefits list:
Private check-in and checkout in our Club Level Lounge
Complimentary domestic and international calls
Exclusive access to Shutters and The Chinola restaurants for Club guests only
30% discount on spa
30% discount on wines and spirits
20% discount at the Sirena Gift Shop
10 items included in our laundry service
Butler service
30% discount on romantic dinners
Late check-out until 2 p.m.
We were traveling with just carry-on bags, so the laundry service definitely came in handy during our stay. I also visited a spa, and the hefty Globalist discount was much appreciated.
The Club Level Lounge has top shelf alcohol, and the club attendant can help you with any questions.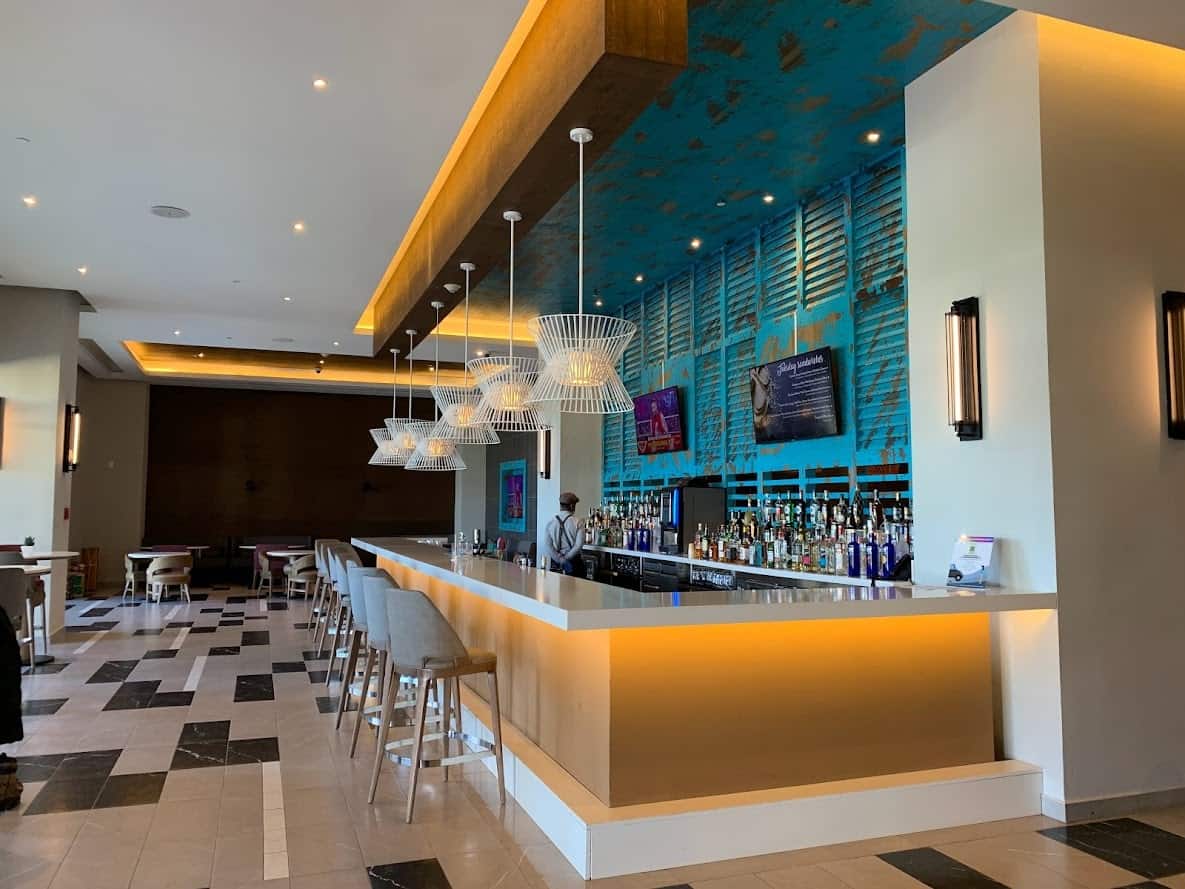 Our butler helped us with restaurant reservations at a couple of the most popular restaurants. Only butlers can make reservations, and restaurants are on a first-come, first-served basis for other guests.
Shutters and The Chinola are open to Club Level guests for breakfast and lunch only and to all guests for dinner.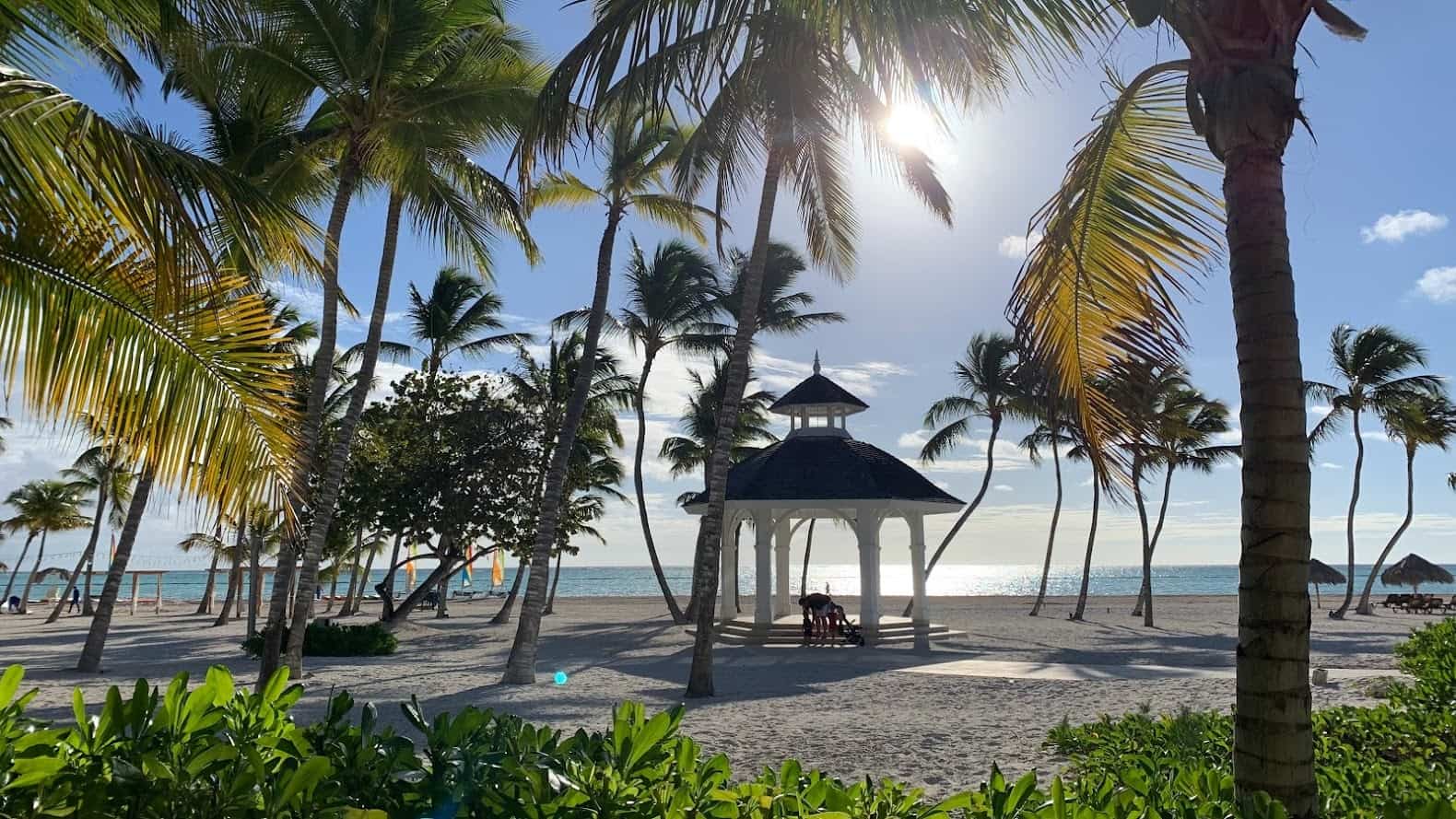 We don't drink alcohol, so our butler sent us a cute little charcuterie board. But if you imbibe, expect to be spoiled with sparkling wine or other premium alcohol.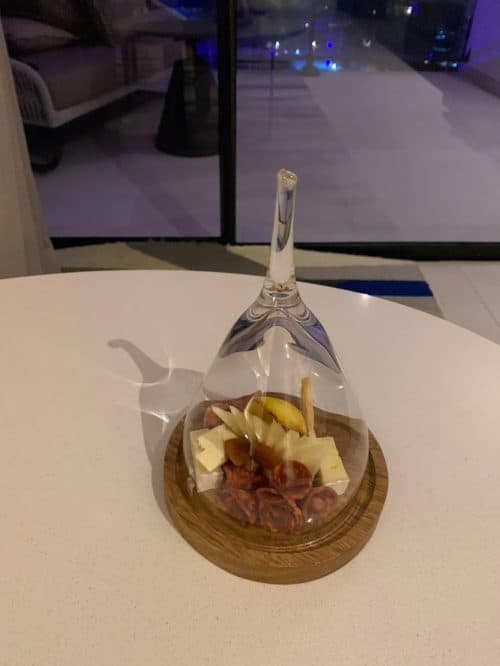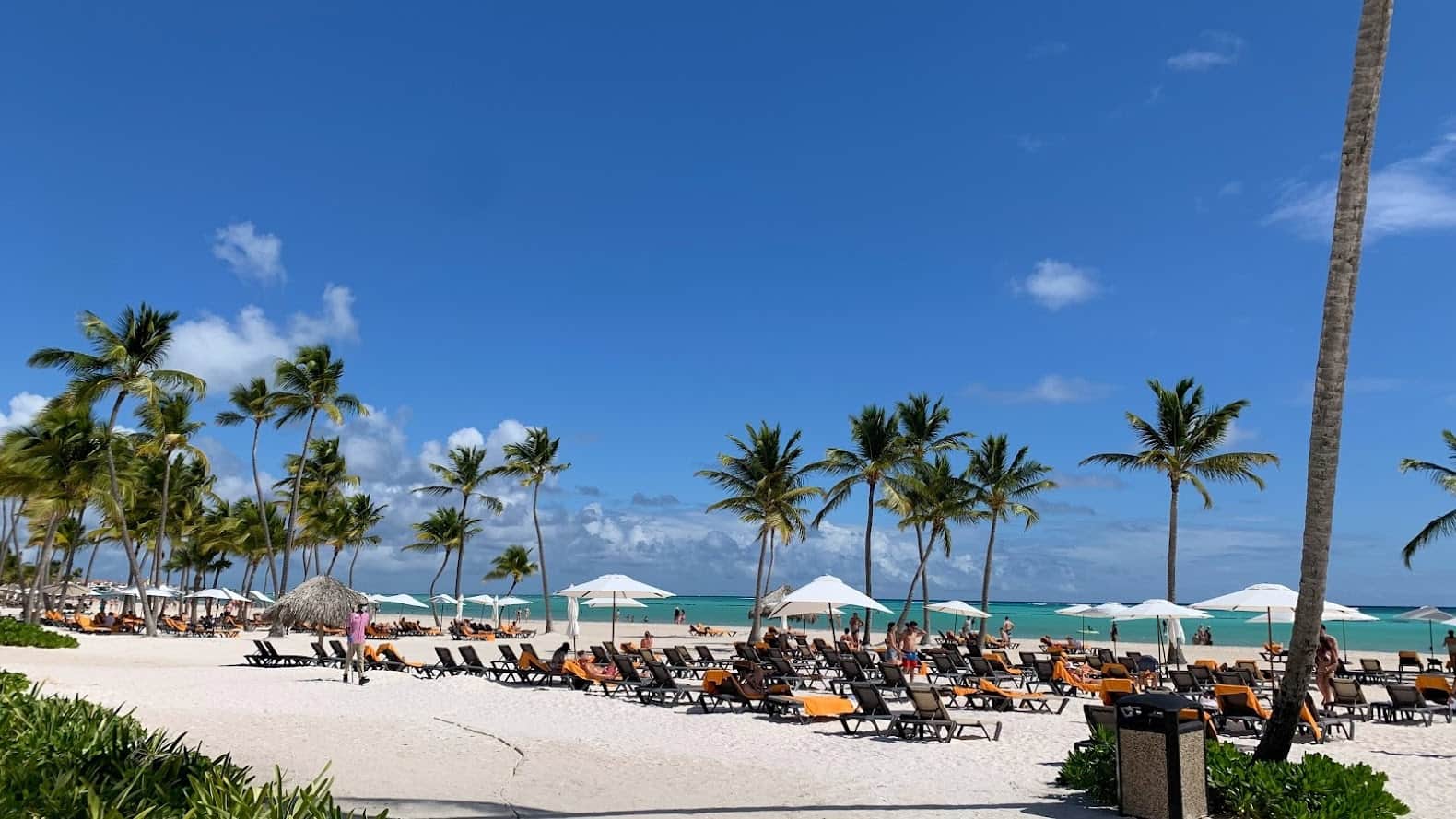 The most important consideration for me when choosing a beach getaway is, well, the beach. Let's address the elephant in the room first and talk about seaweed, which has become a scourge of many places in the Caribbean over the last couple of years.
Seaweed comes and goes often with the seasons,the winds and the storms. I went to the Dominican Republic in May a few years ago and stayed in Punta Cana, another popular resort area. There was so much sargassum that I couldn't even go in the water.
Both of my trips to Zilara Cap Cana were in the month of January, and seaweed wasn't a problem either time. There is a small amount of seaweed in the water, and some washes up on the beach, but it's more like blades of grass, which didn't prevent me from enjoying the beautiful, warm, emerald-green water.
The staff does a great job keeping the beach clean. The seaweed issue is highly seasonal, so if that's important to you, do some research before booking a trip to the Dominican Republic.
The beach is beautiful, and the white sand against the beautiful Caribbean water makes for stunning pictures and will definitely make your friends back home jealous, especially during the cold, dark winters. It's also wide and never felt crowded.
The hard-working beach attendants help you move the sun loungers and umbrellas anywhere you want. The waiters roam the beach all the time, so you never have to wait long for a drink to come to you. If you'd rather get the drinks yourself, the pool bars are located close to the beach.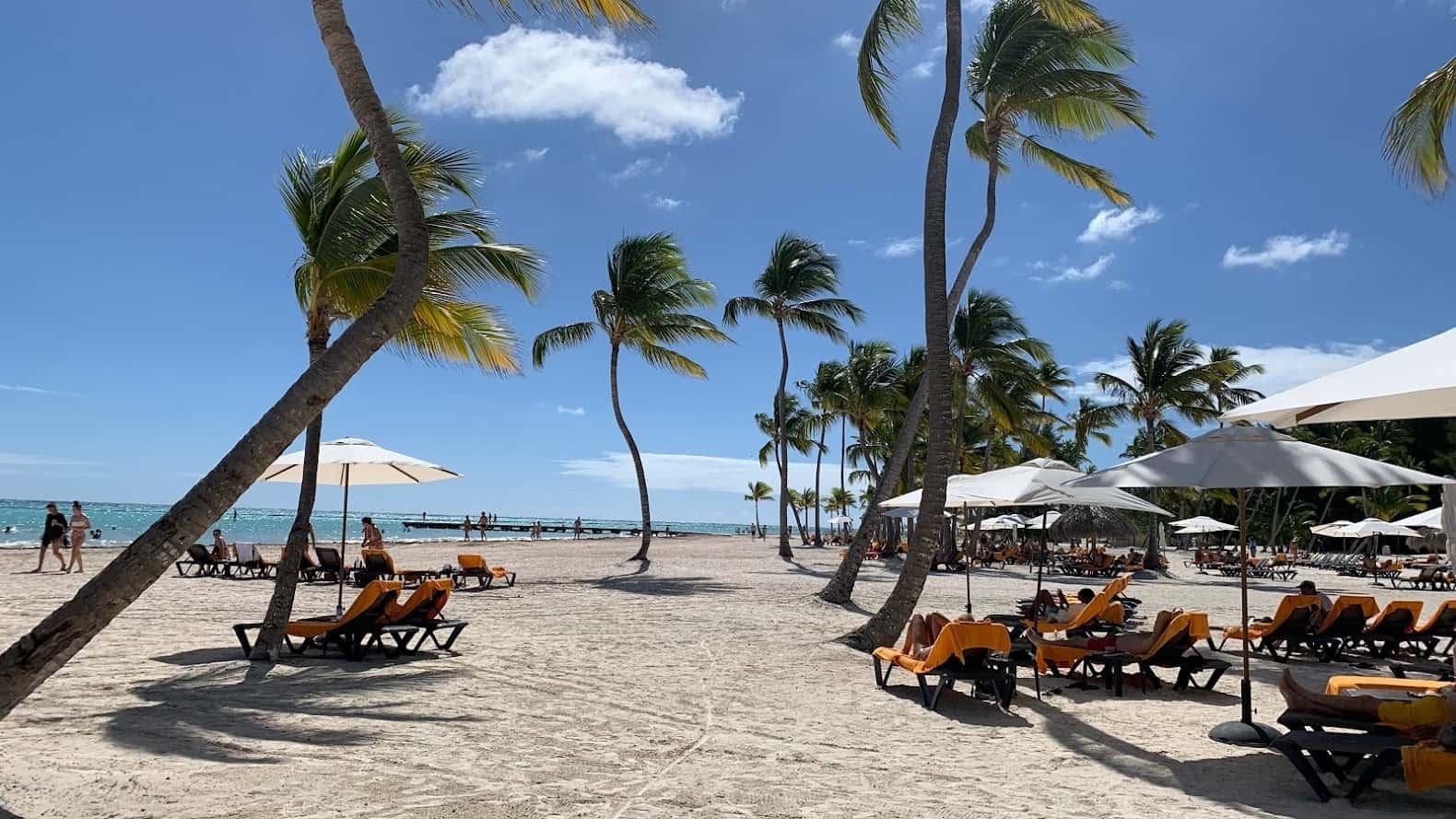 The sea is perfect for little kids as it's warm, shallow and without waves, even on windy days. I spent a lot of time on the beach, swimming or just reading my book and enjoying the stunning views.
There are so many beach chairs, and the beach is so vast, there's no need to go early in the morning to claim your seat so you'll always find a chair with an amazing view.
There is no snorkeling right off the resort, so if that's something you want to do on your trip, you'll have to book a separate excursion. Hobie Cats, stand-up paddle boards and kayaks are included in your stay.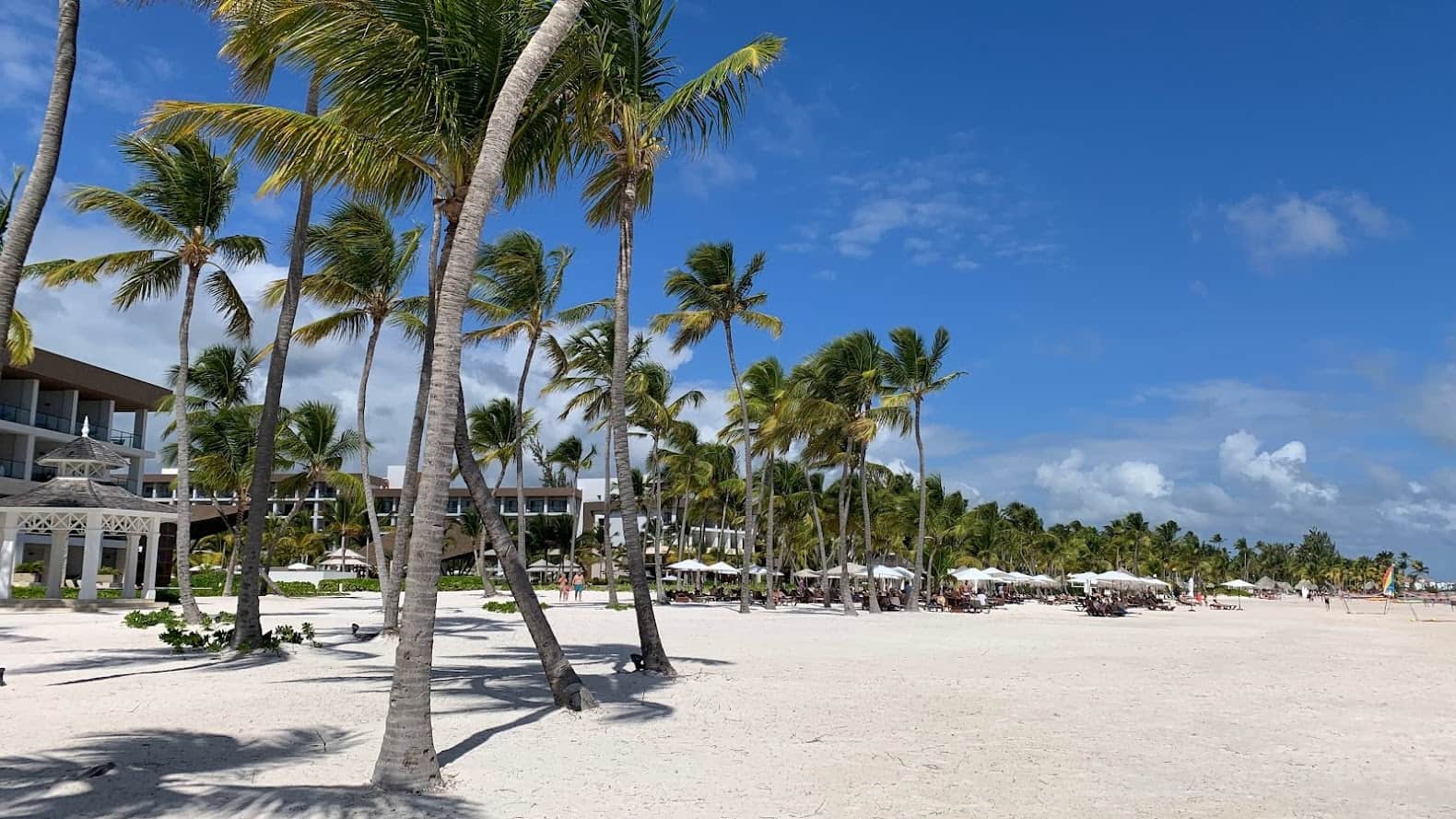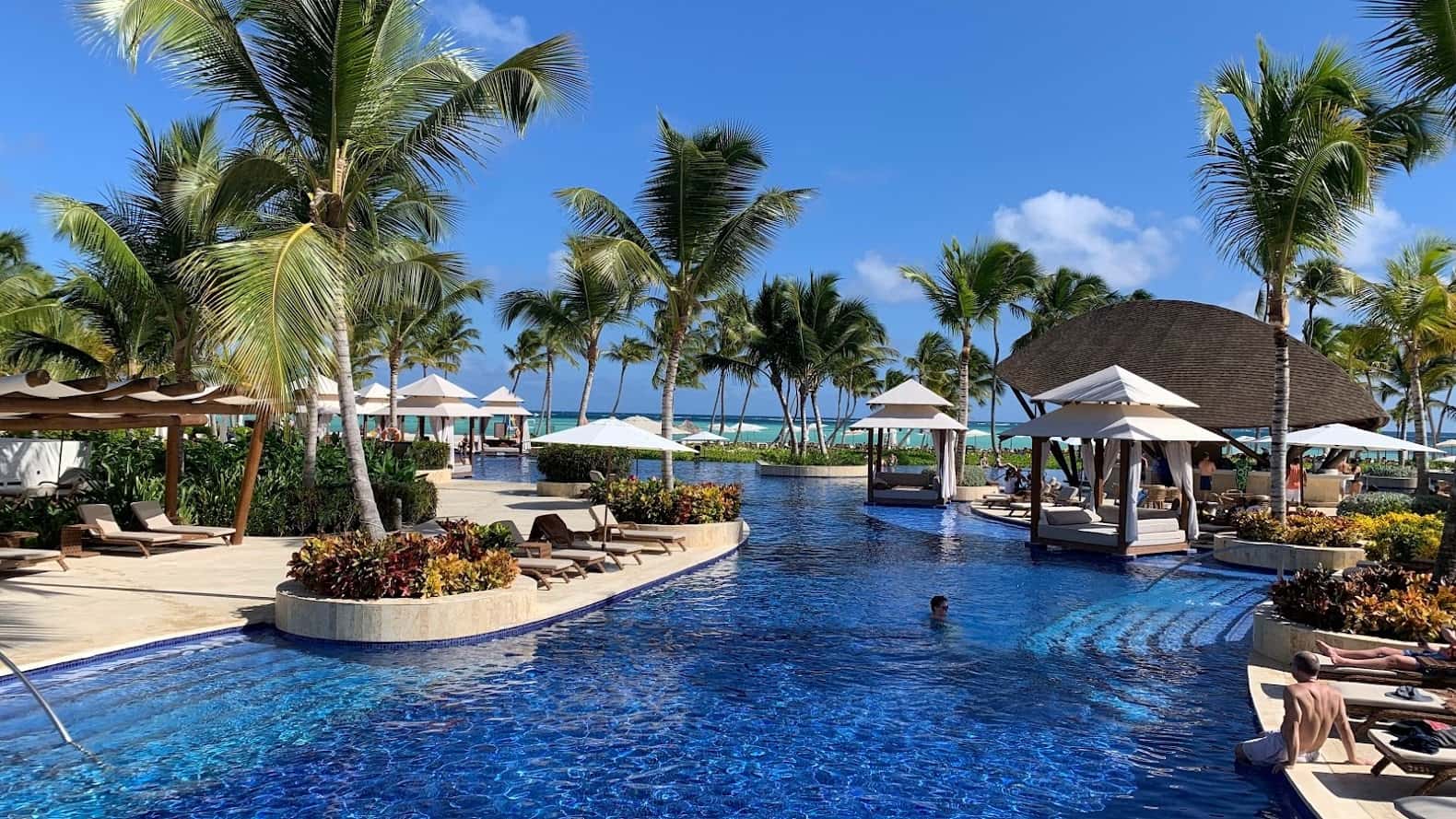 On the Ziva side, there's a small club pool and a huge, winding-river-type main pool where the activities, such as aqua fitness classes and games, take place. You'll also find two pools on the Zilara side. The main pool is located right along the beach and has amazing views. This is where the aqua fitness classes take place. The pools are so big that even with the resort being at full, or almost full occupancy, they were never crowded.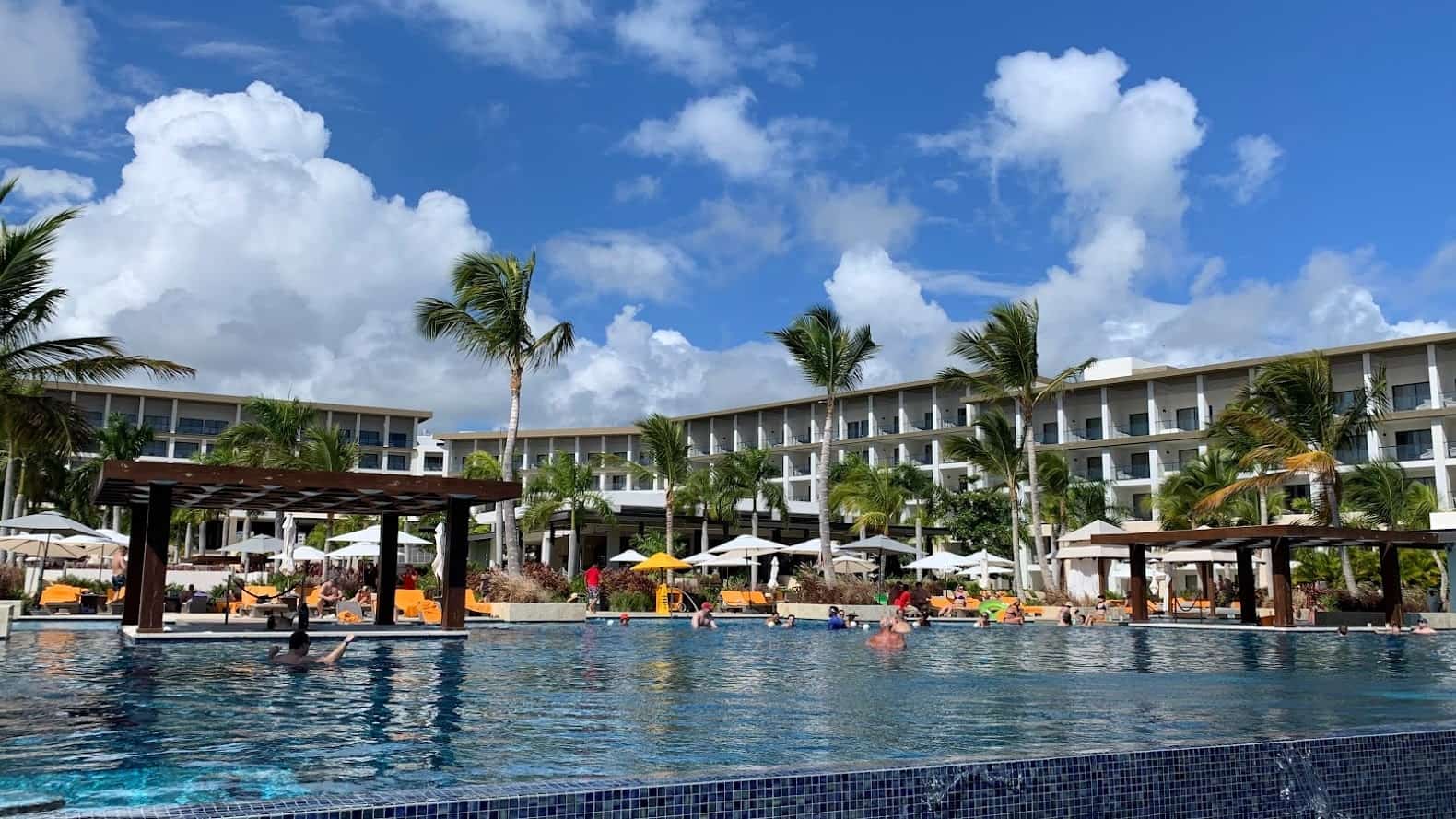 We spent our pool time at the club pool. Unfortunately it doesn't have beach views, but it's much bigger than it looks from the outside. If you want to get some swimming done, that's the place. I've never seen more than a couple of people actually swimming since most guests just hung out on the amazingly comfortable lounge chairs around the pool.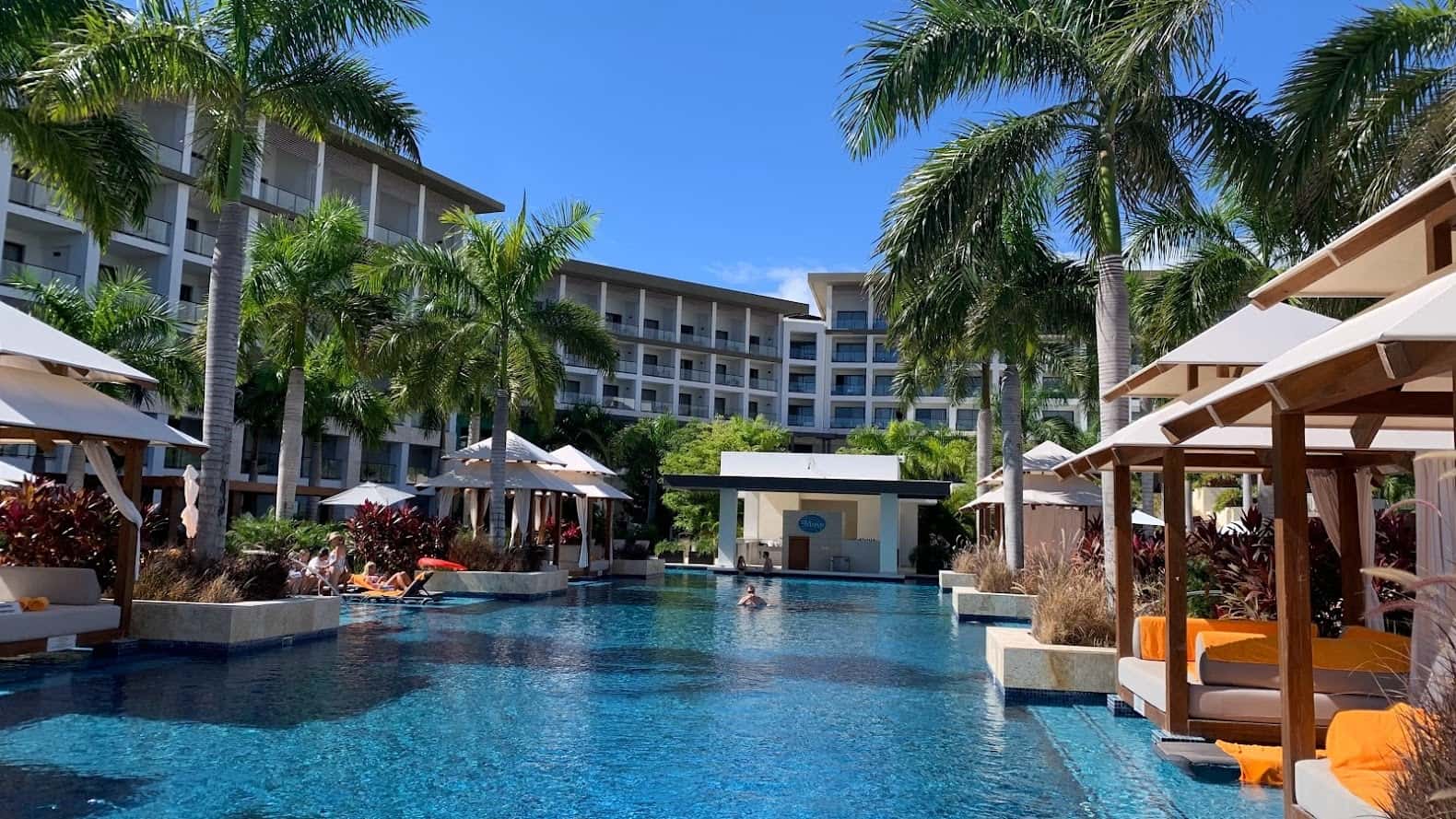 There's a dedicated club pool attendant whose goal is to make sure you are comfortable and have everything you need. The club pool bar, like the club lounge, also serves top-shelf alcohol.
There was always something going at the club pool. Every day at 11 a.m. there's an arts and craft activity, such as hat or bracelet making, and four times per week, between 4 p.m. and 5:30 p.m. there was some kind of music, a guitarist or a singer as well as delicious snacks (fruit and ice cream, chicken wings or nachos). As much as I dislike the loud pool music you always hear in so many places, I really enjoyed these live performances!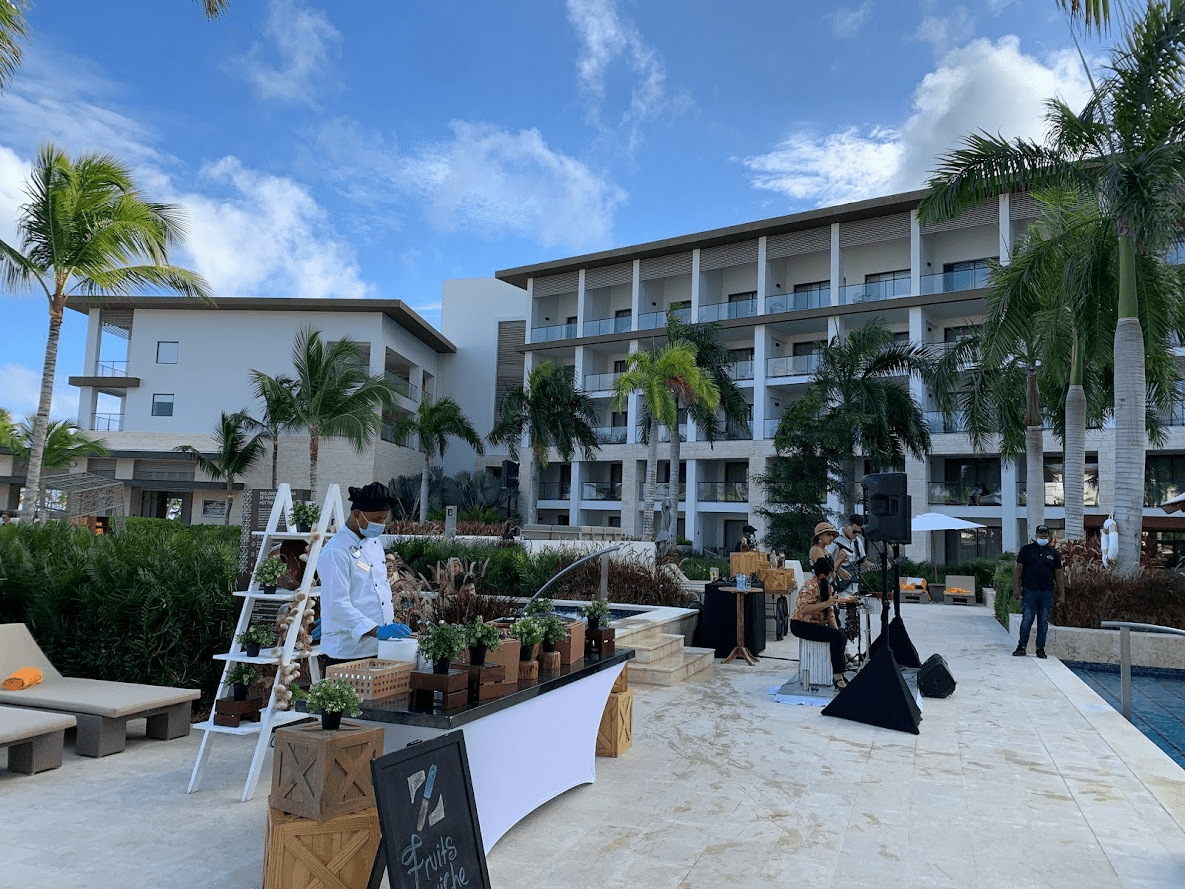 The swim-up bars at all the pools are closed, but there's a pool bar at each of the pools where you can walk up and order a drink. Also, waiters constantly walk around taking and delivering drink orders.
I saw people stake the pool chairs early in the morning, but there's no need to do so. There's plenty of room for everyone, and while you might not get the chair closest to the pool, you'll definitely find a nice one.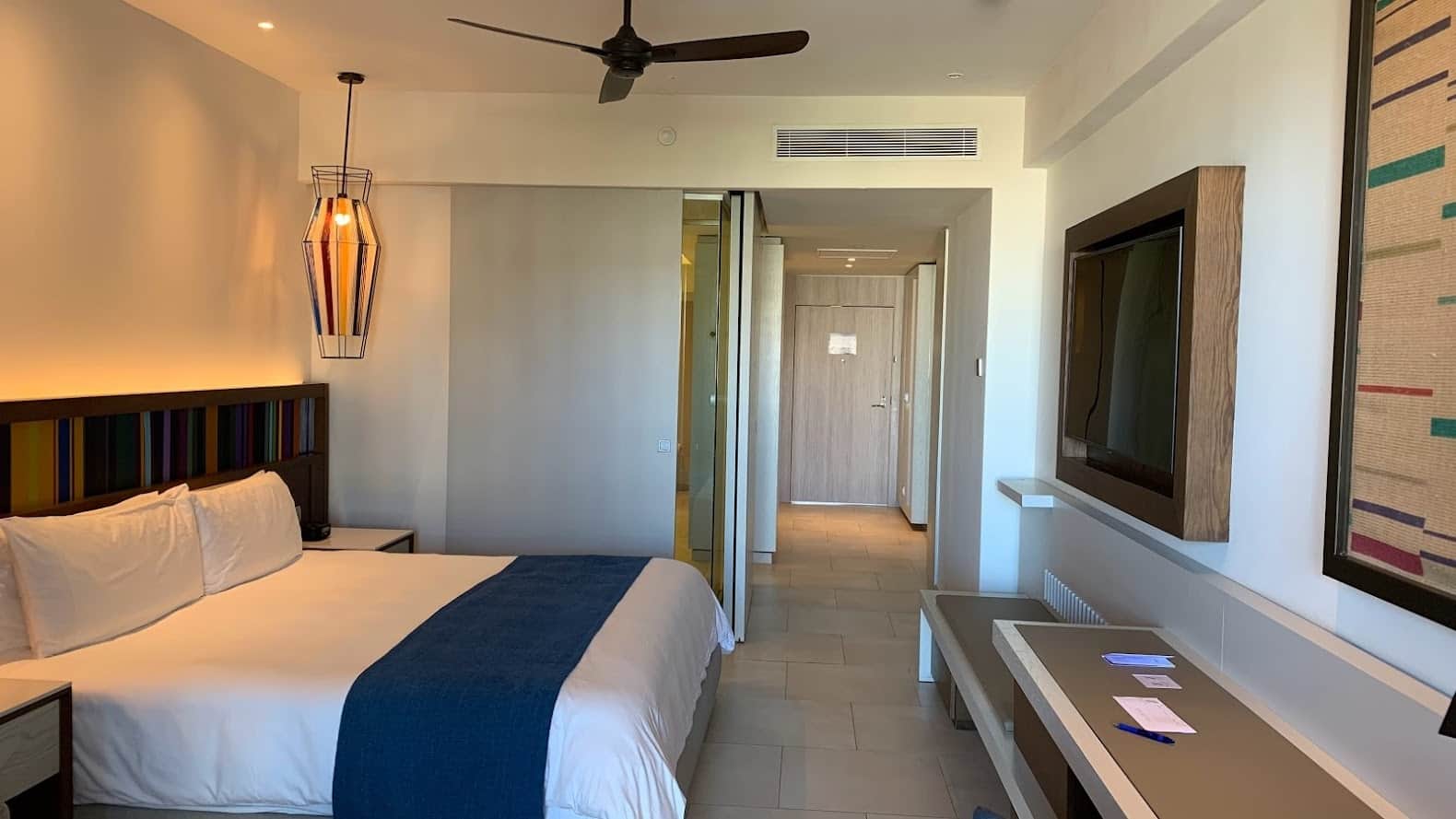 All the suites, with the exception of the premium suites and the swim-up rooms, are pretty much the same. The main difference is the view, but as already mentioned, there are no bad views at the resort. Our room on the sixth floor of Building 4 had a stunning ocean view. All suites come with balconies.
The bed was comfortable, the bathroom huge, and everything worked as it should. My only small complaint is about the blackout curtains that don't actually do a great job of blocking out the morning sun.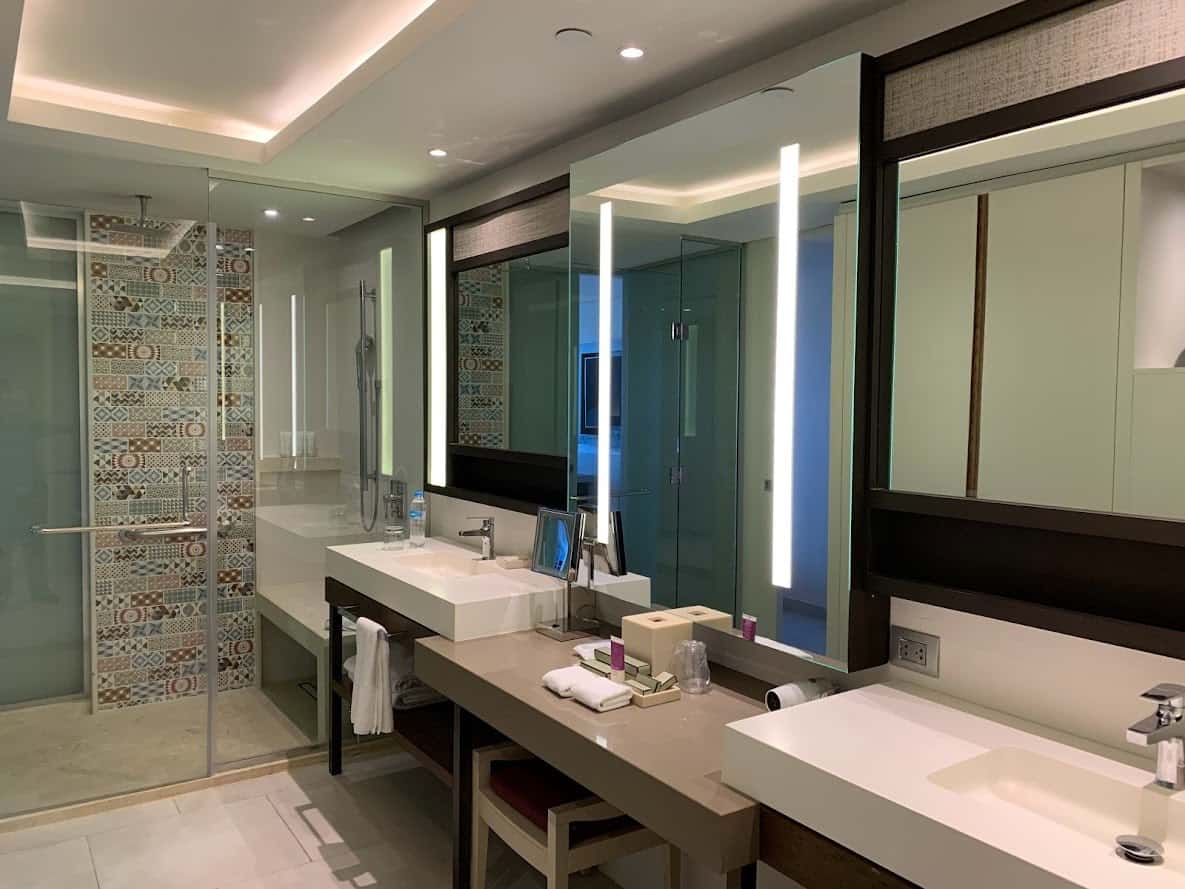 The housekeeping did an amazing job keeping our room clean. They came in and did a thorough cleaning with fresh linens and towels, a bathroom refresh and a floor wash every day.
The included minibar is restocked daily with water, beer and soft drinks. The snacks (granola bars, Pringles and peanut M&M'S) were also replenished daily. The ocean-view suites come with a Nespresso coffee maker, and the others come with a regular coffee maker.
An efficient and quiet AC unit kept our room cool, sometimes too cool for my taste.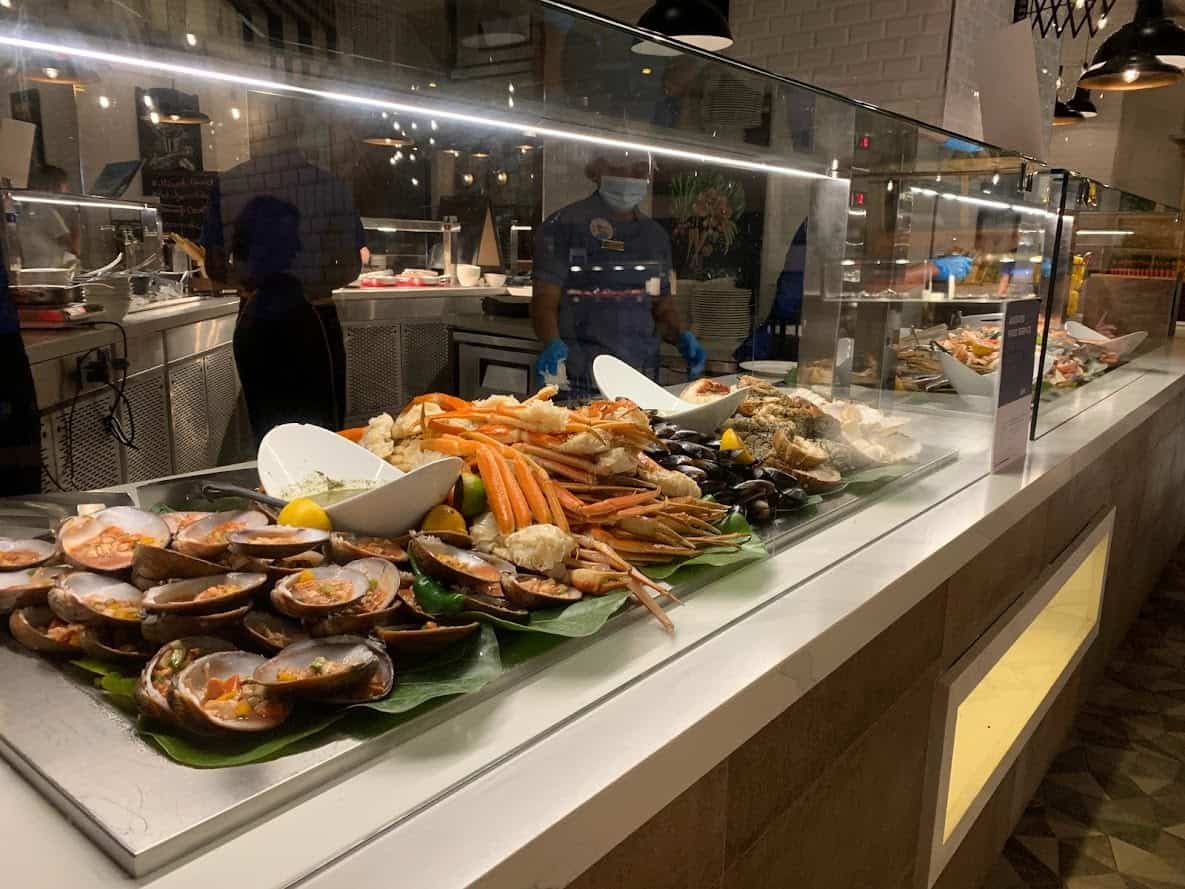 I can write a whole separate post about the food at Hyatt Ziva and Zilara Cap Cana! In short, the food is delicious everywhere. There's tons of variety, and even the most picky eaters will find something they like.
There's one buffet restaurant on each side. Both buffet restaurants had a huge selection of dishes, including a couple of vegan dishes. We mostly ate breakfast and lunch at the Zilara side, but the Zilara buffet was closed in the evening. Both buffets have indoors and outside seating.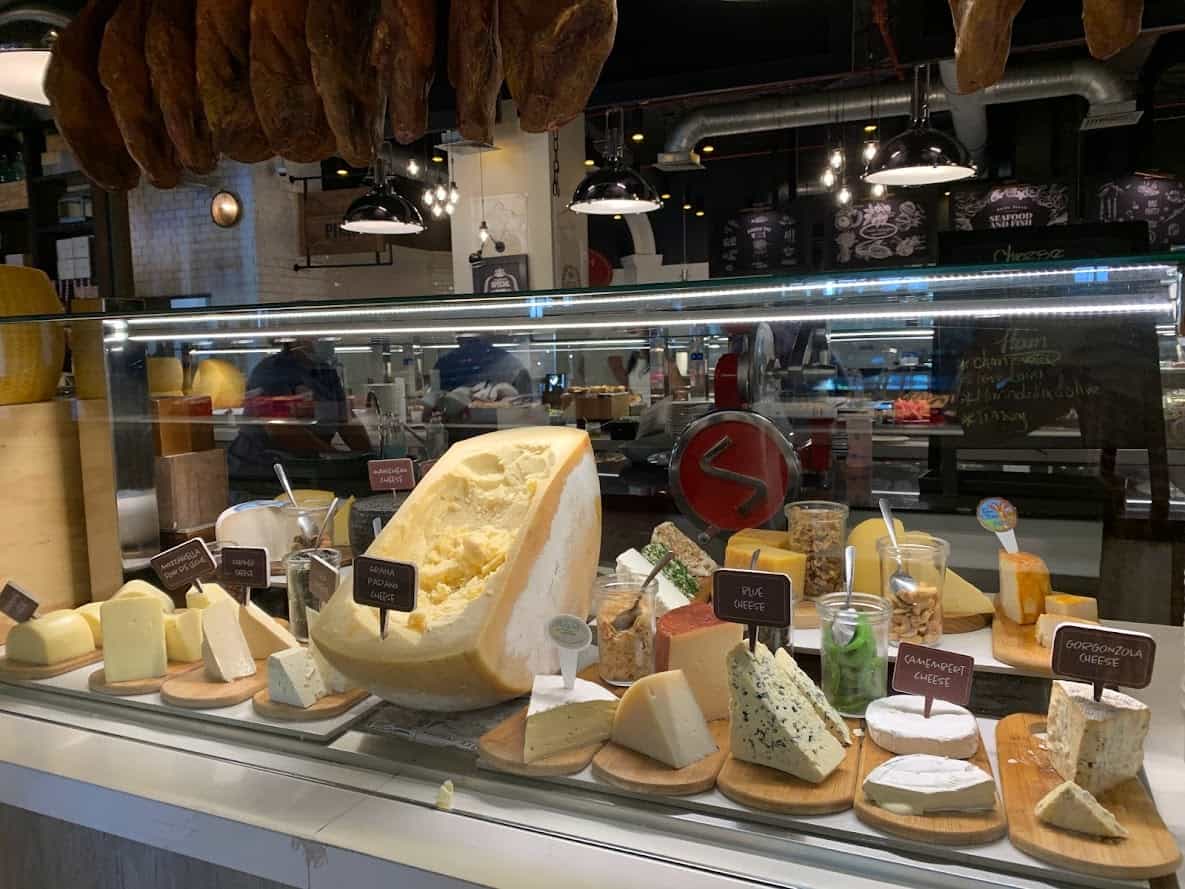 Guests staying in a Club Level room, which you get automatically as a Globalist, or by upgrading at check-in, get access to two a la carte restaurants, The Chinola and Shutters, for breakfast and lunch. The breakfast menu is the same at both places, and we did enjoy a couple of breakfasts at each with a stunning view of the beach.
We ate lunch mostly at the buffet. There really is so much variety, it's impossible to get bored. Don't miss the Dominican specialties served at the buffet and the amazing rotisserie chicken. Yes, the humble chicken is so delicious, and I remembered it from last year and couldn't wait to try again! The theme nights at the buffet are also fun. If you love seafood, don't miss the seafood night on Wednesdays. I had more seafood, including oysters and lobster, than I've had in the last three years! Carnivores will enjoy a meat night.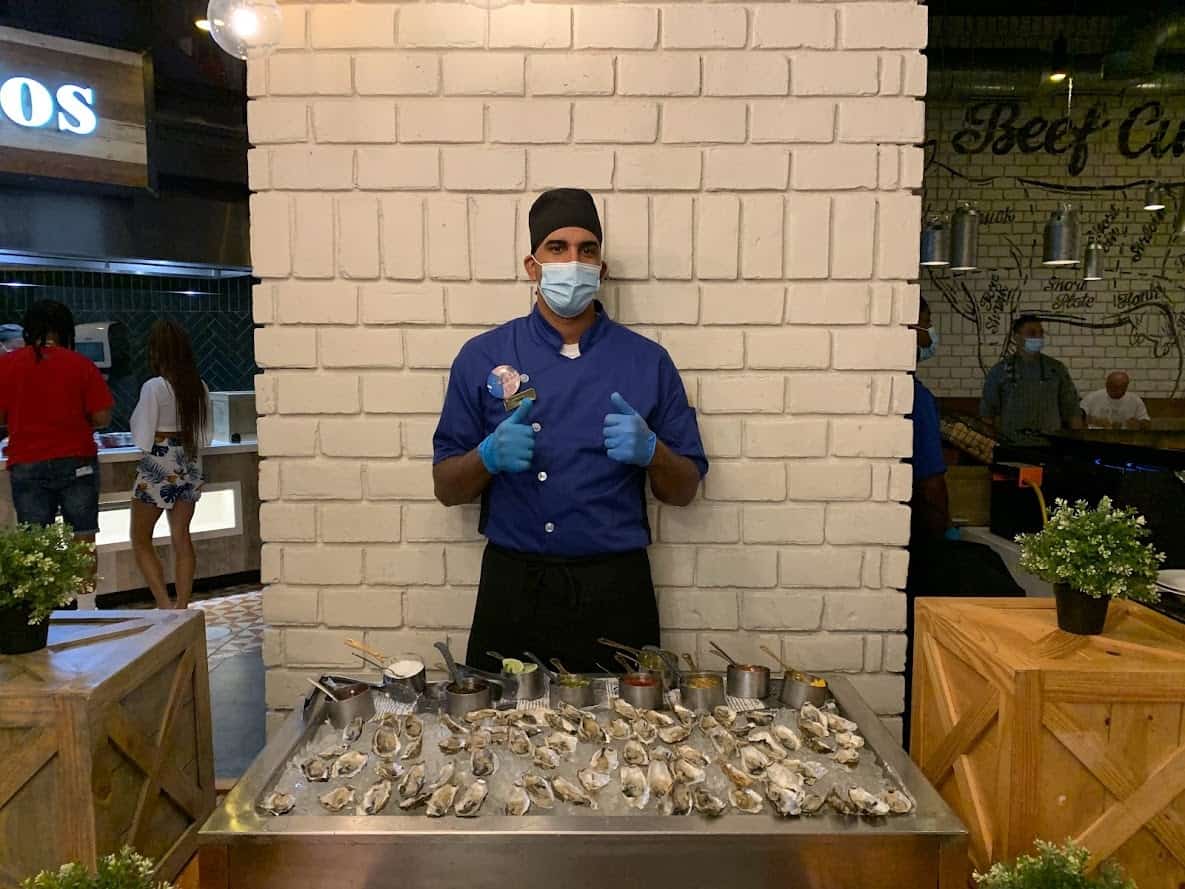 In addition to the buffet, there are seven a la carte restaurants: four on the Zilara side and three on the Ziva side. Waves on the Zilara side and Navigator Grill on the Ziva side have outside seating.
As mentioned earlier, our butler made reservations for us at the two most popular restaurants: Tempest Table and Noodle and Thread. Both of these are on the Ziva side and seem to be popular with families. If you don't get a butler, I recommend going there as soon as they open or after 8 p.m. to avoid a long wait. The rest of the restaurants did not have a wait.
Our favorite restaurants were the Italian eatery Noodle and Thread, the Indian place Journeys and the Waves steakhouse.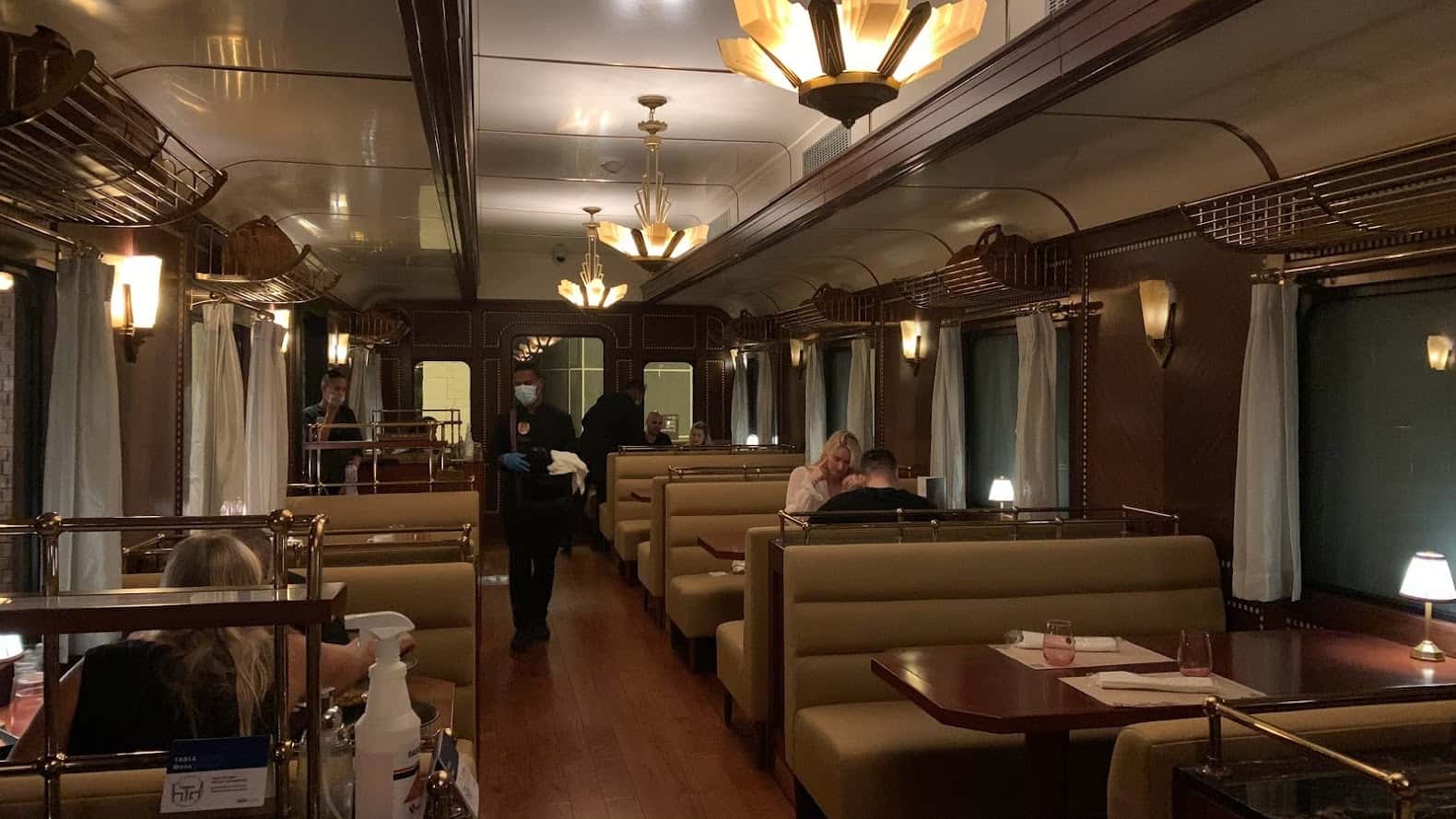 The 24-hour room service had a good selection of dishes, especially for breakfast. All room service orders come packaged in disposable containers, similar to what you'd get from a food delivery service.
There are also snack bars and coffee shops in each of the lobbies. In addition to making delicious caffeinated drinks, each serves ice cream, pastries and snacks all day. It really is impossible to go hungry at Cap Cana!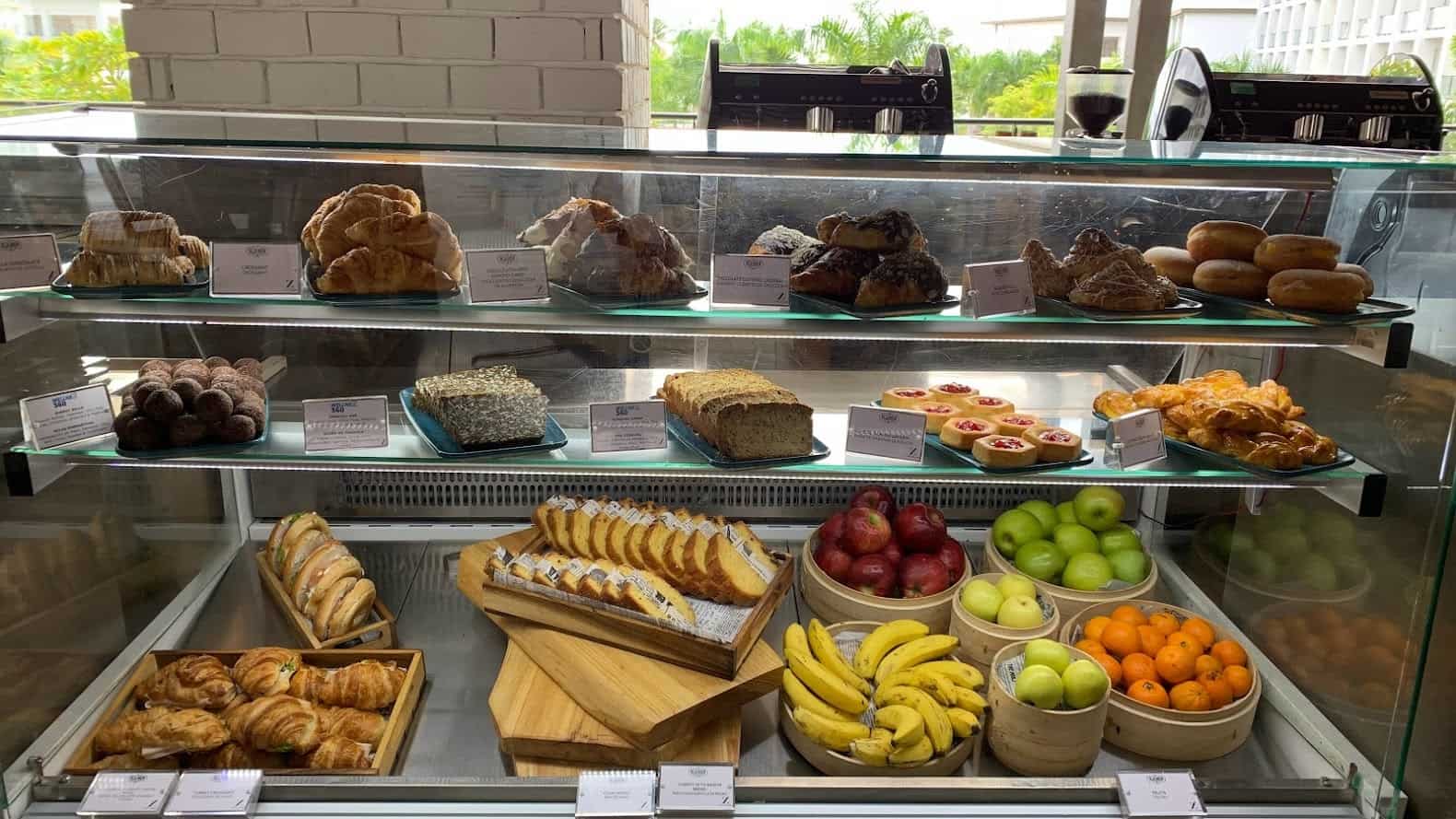 The desserts warrant a special mention because every single one we tried was delectable. You must leave some room for desserts at every meal!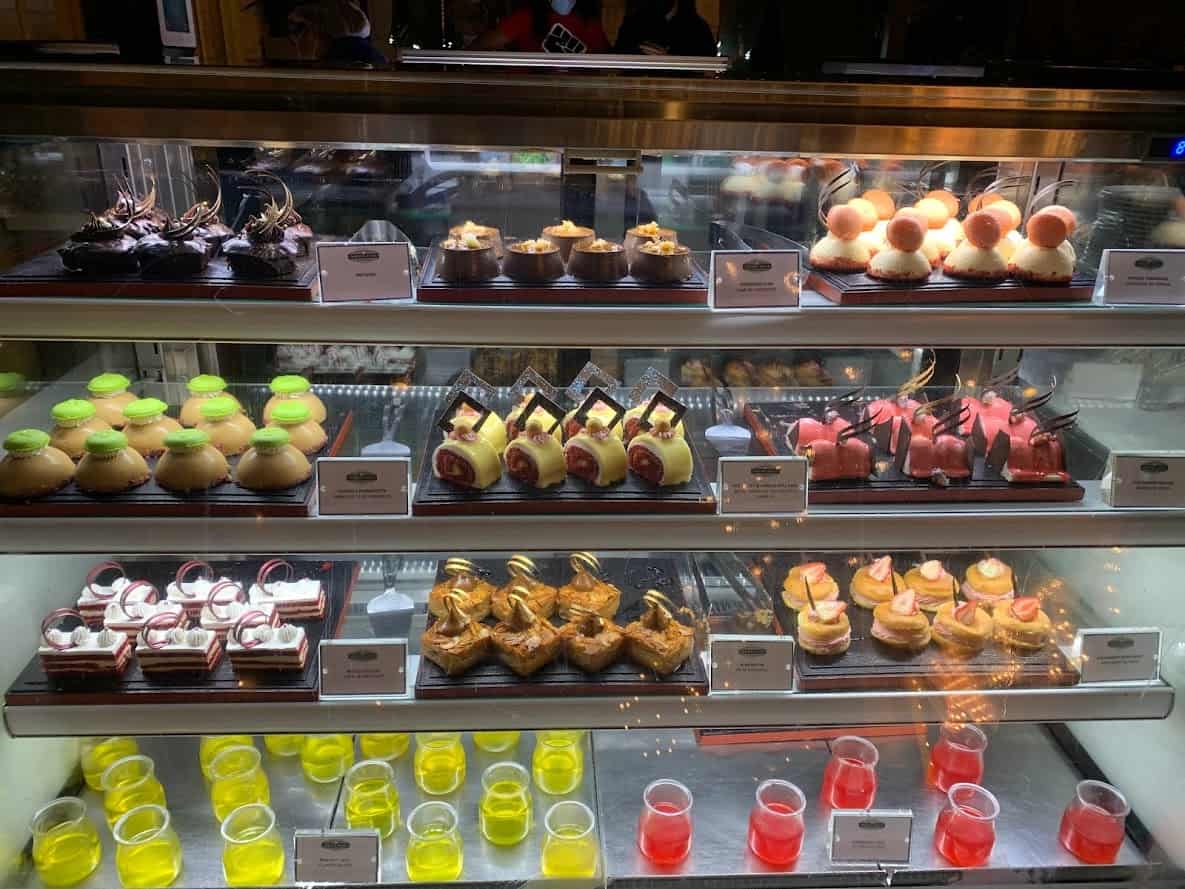 If you enjoy frozen drinks, bring reusable straws with you as there are no straws anywhere on the resort. The One Eyed Cat martini bar makes fun drinks, and the beverages at the Grog Grotto rum bar all come with an impressive presentation.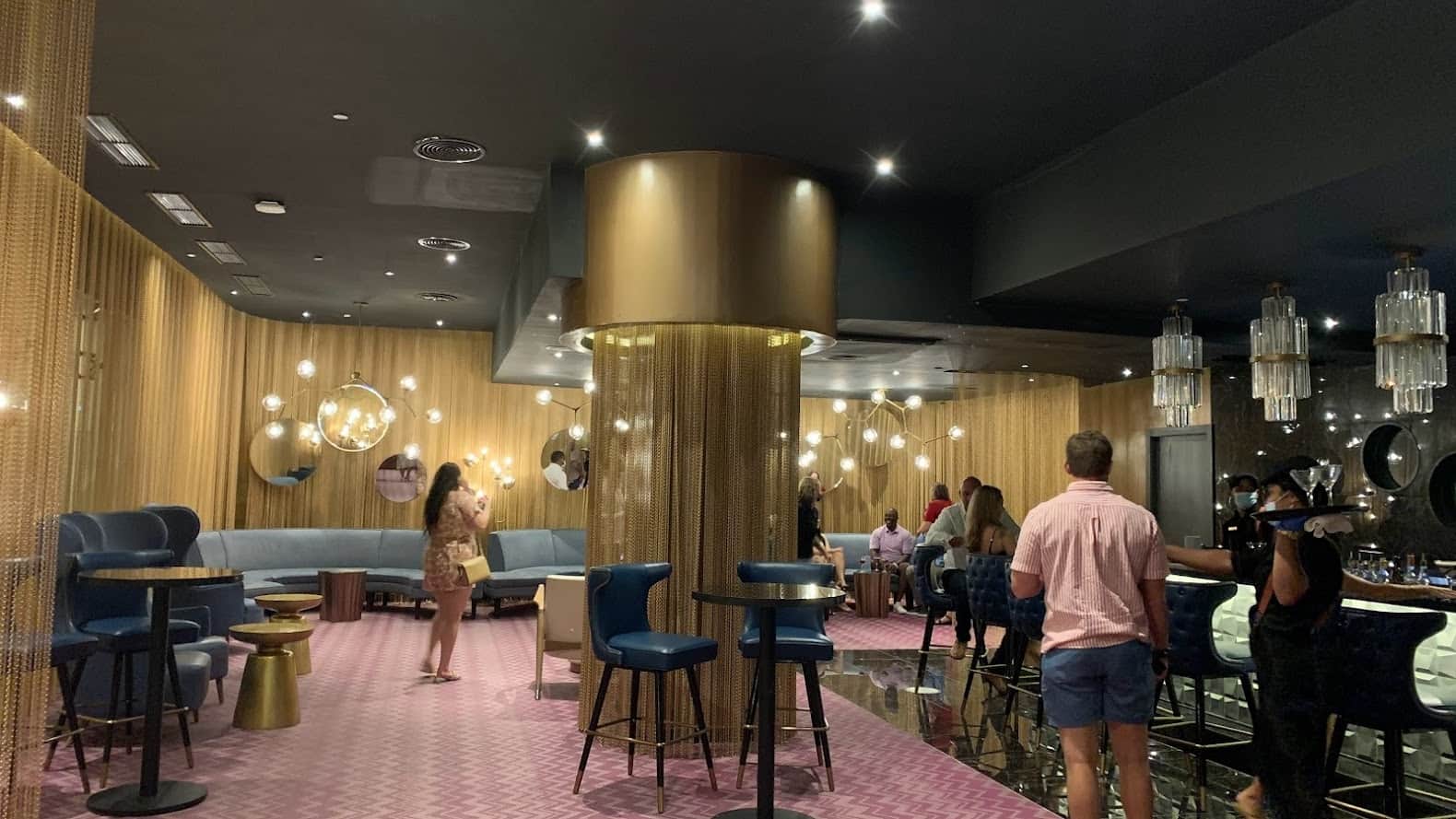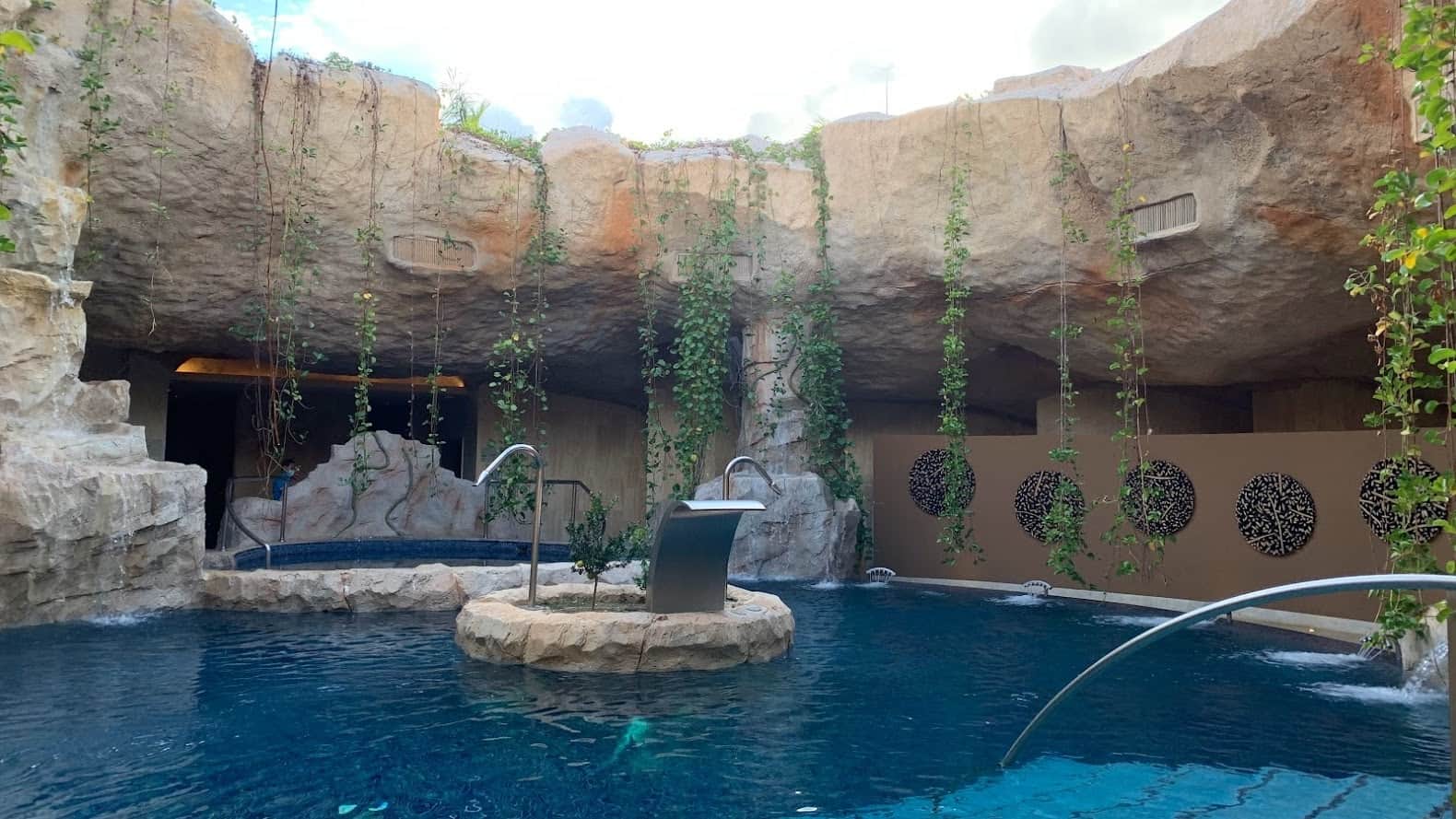 The beautiful spa has a good variety of treatment options as well as a stunning hydrotherapy pool. When I made my appointment for a facial, I asked if the hydrotherapy was included. I was told no, but they offered to include a complimentary 30-minute hydrotherapy session with my facial anyway. Whatever treatment you get at the spa, you'll feel pampered. The service, like everywhere else on the resort, was exemplary.
The gym (and to call this massive complex a hotel gym is a huge understatement) is located between the Ziva and the Zilara. This is a health and fitness club that has multiple rooms, top-of-the-line equipment and group classes, perfect for burning off some of those amazing desserts!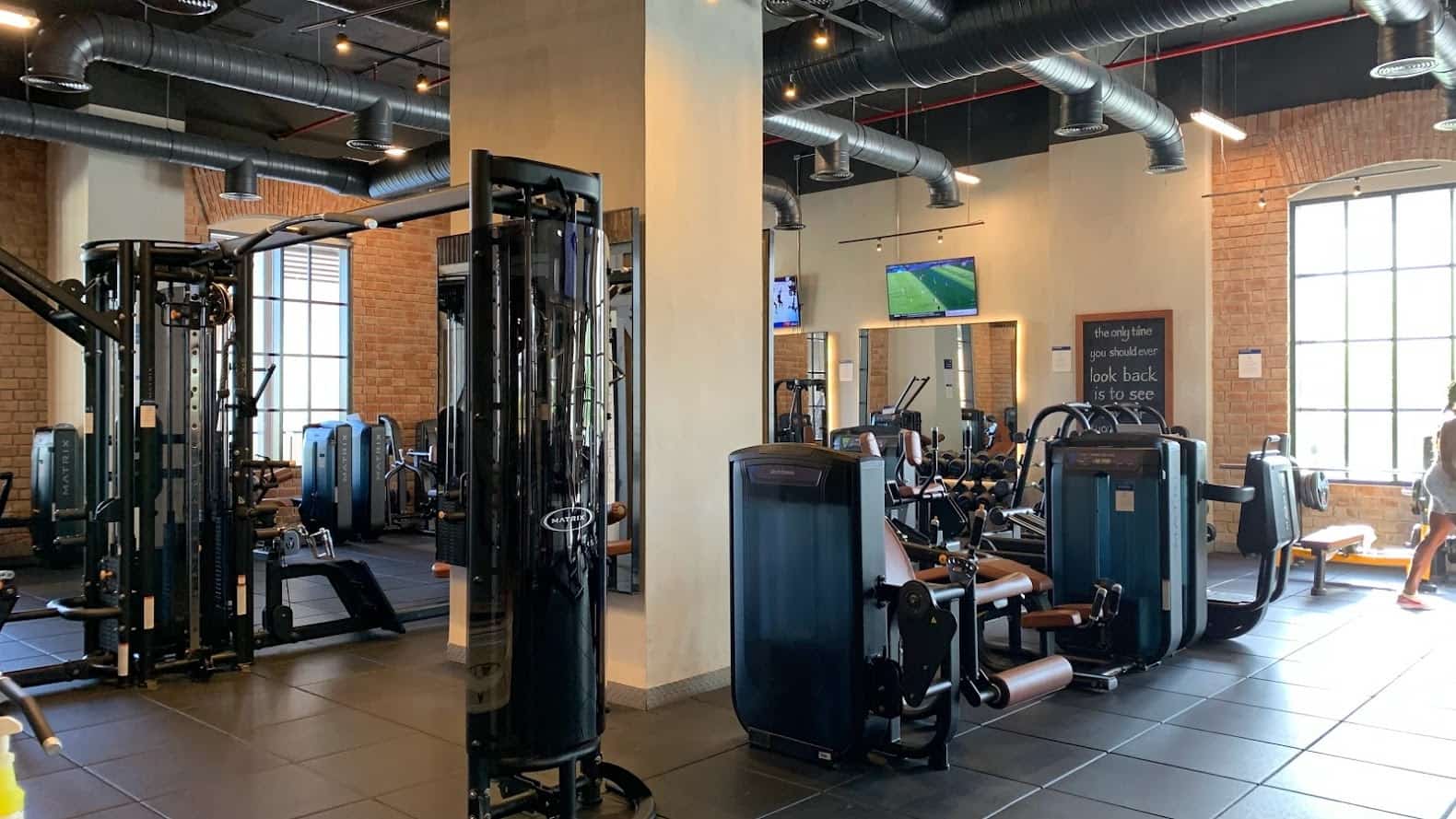 Activities and Entertainment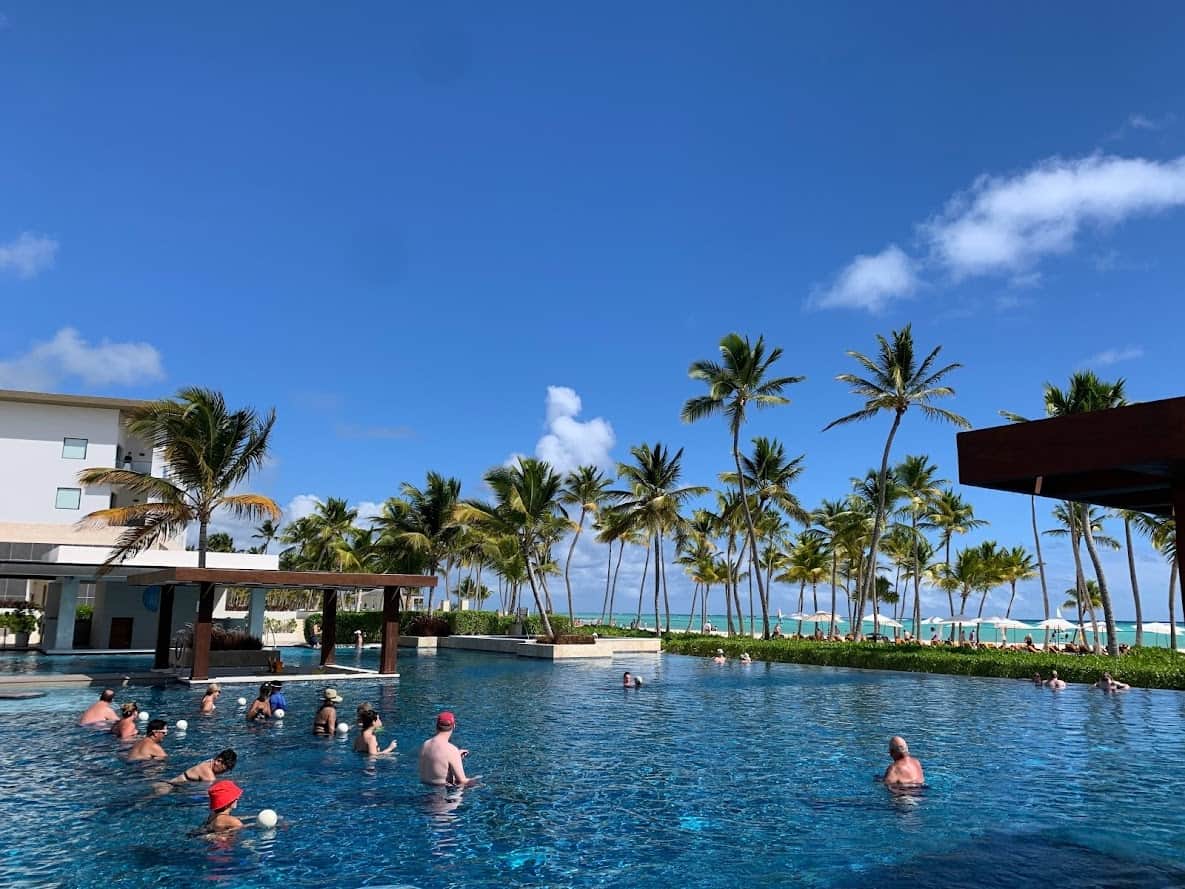 You can be as active as you want, participate in all the great activities throughout the day or just relax. You can find the daily schedule of activities on your TV or check out a limited number of flyers at the coffee shop and the front desk.
Here are a few examples of what you can partake in during the day: archery competitions, stretching and yoga on the beach, games at the Ziva pool, exercise classes in the main pools, beach soccer on the Ziva beach, the "Olympic Games" and evening karaoke. There was music and snacks almost every day at the main pool.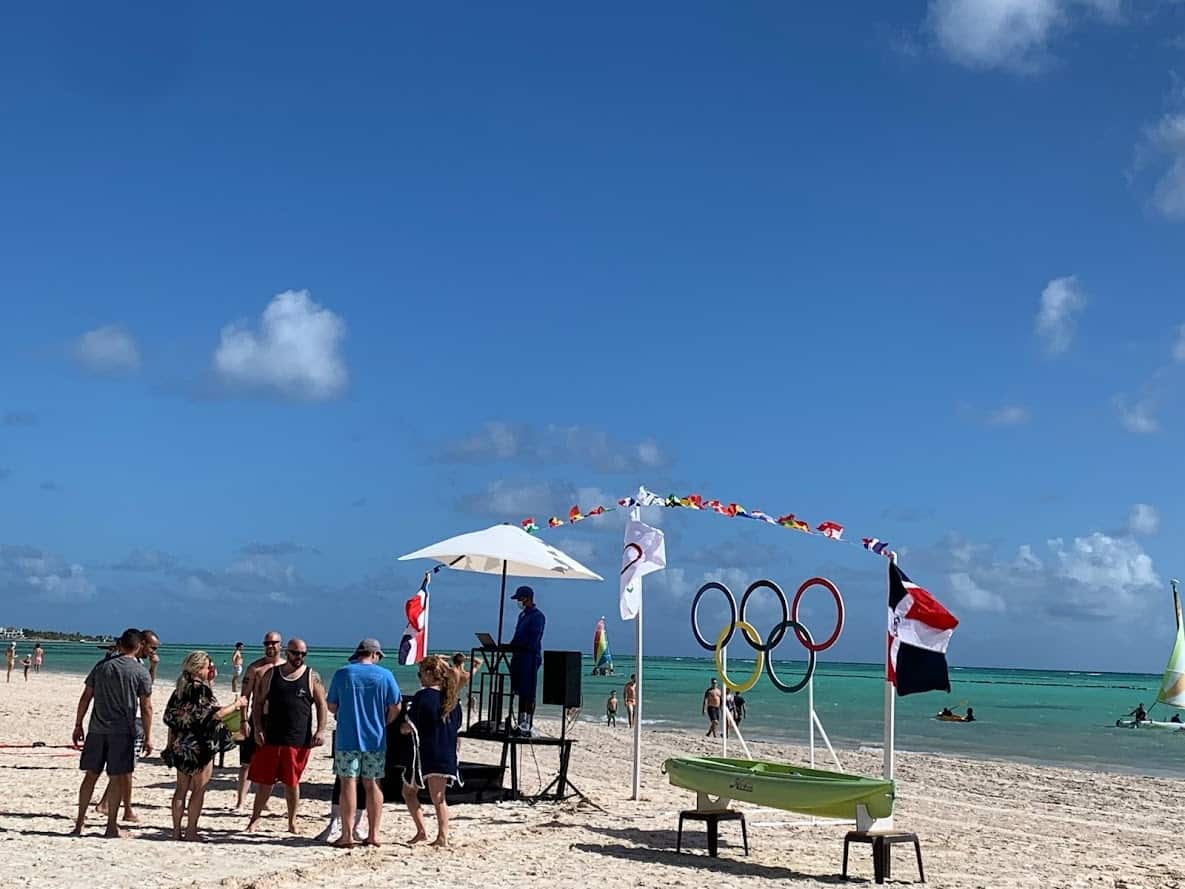 The sports bar has a few pool tables and lots of giant screen TVs playing every sport you can think of.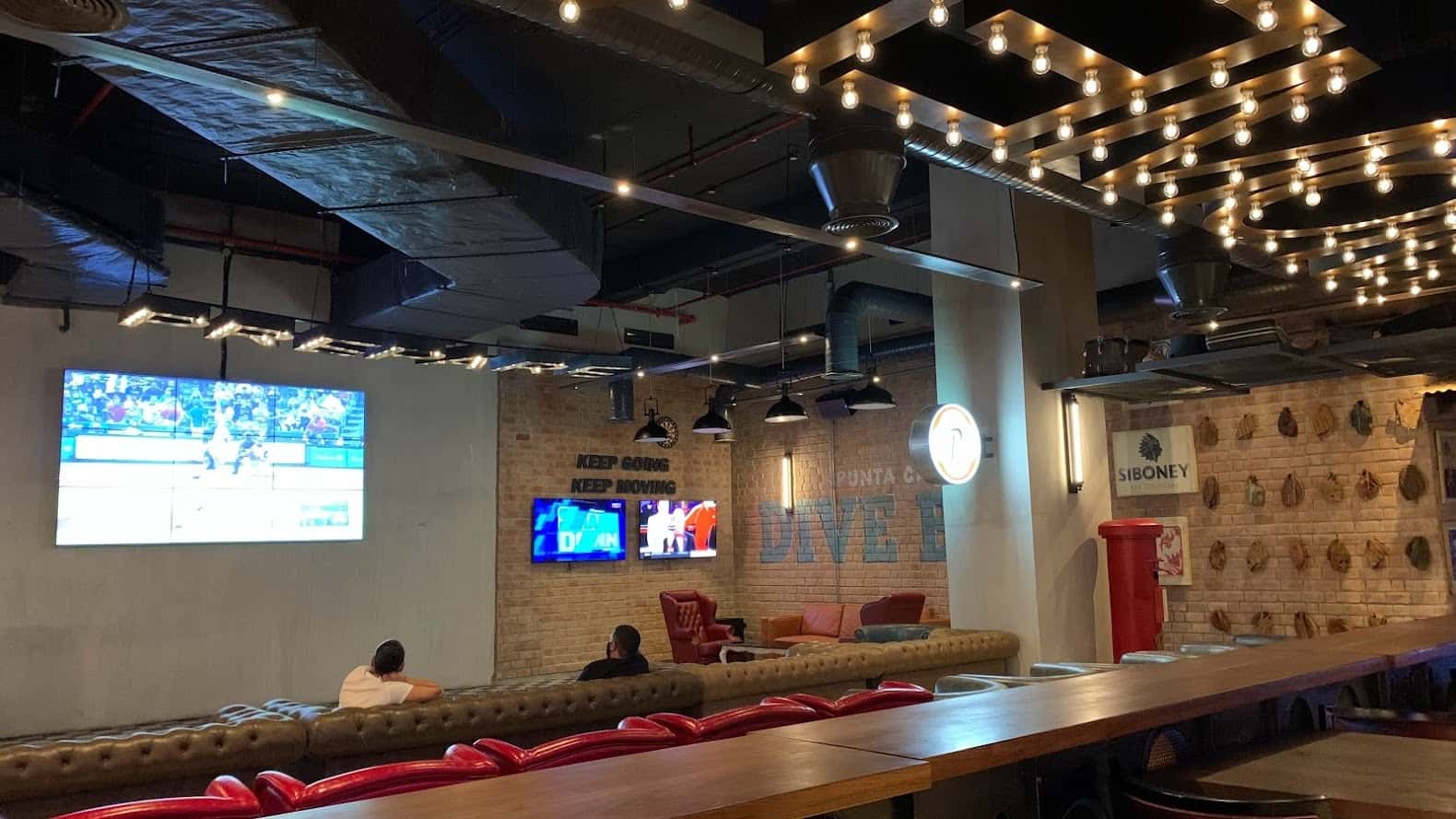 One of the main attractions is the waterpark. Whether you are traveling with kids or you are a kid at heart, the slides and the lazy river are so much fun.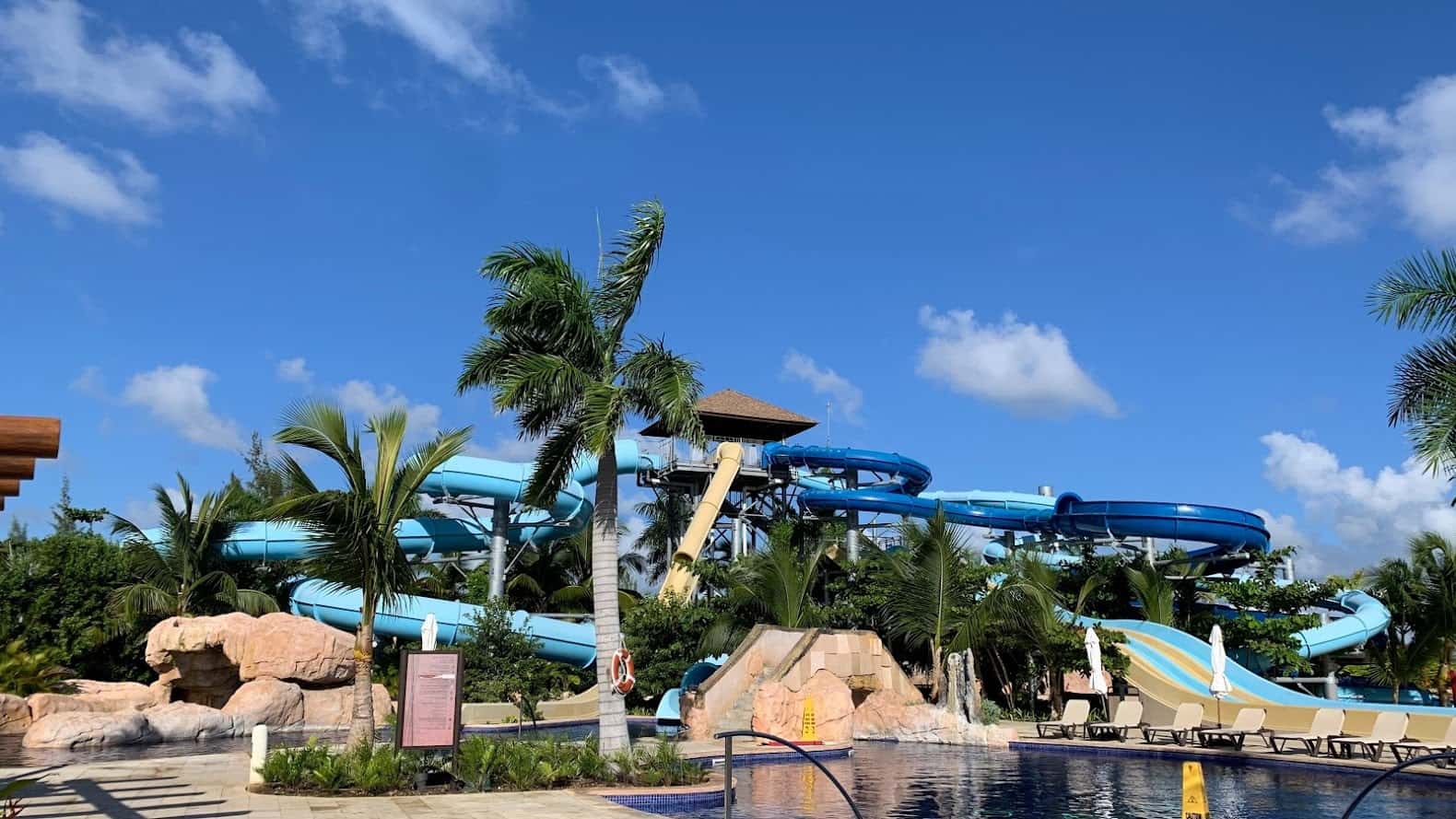 There's even a separate area with a small water slide for the youngest guests.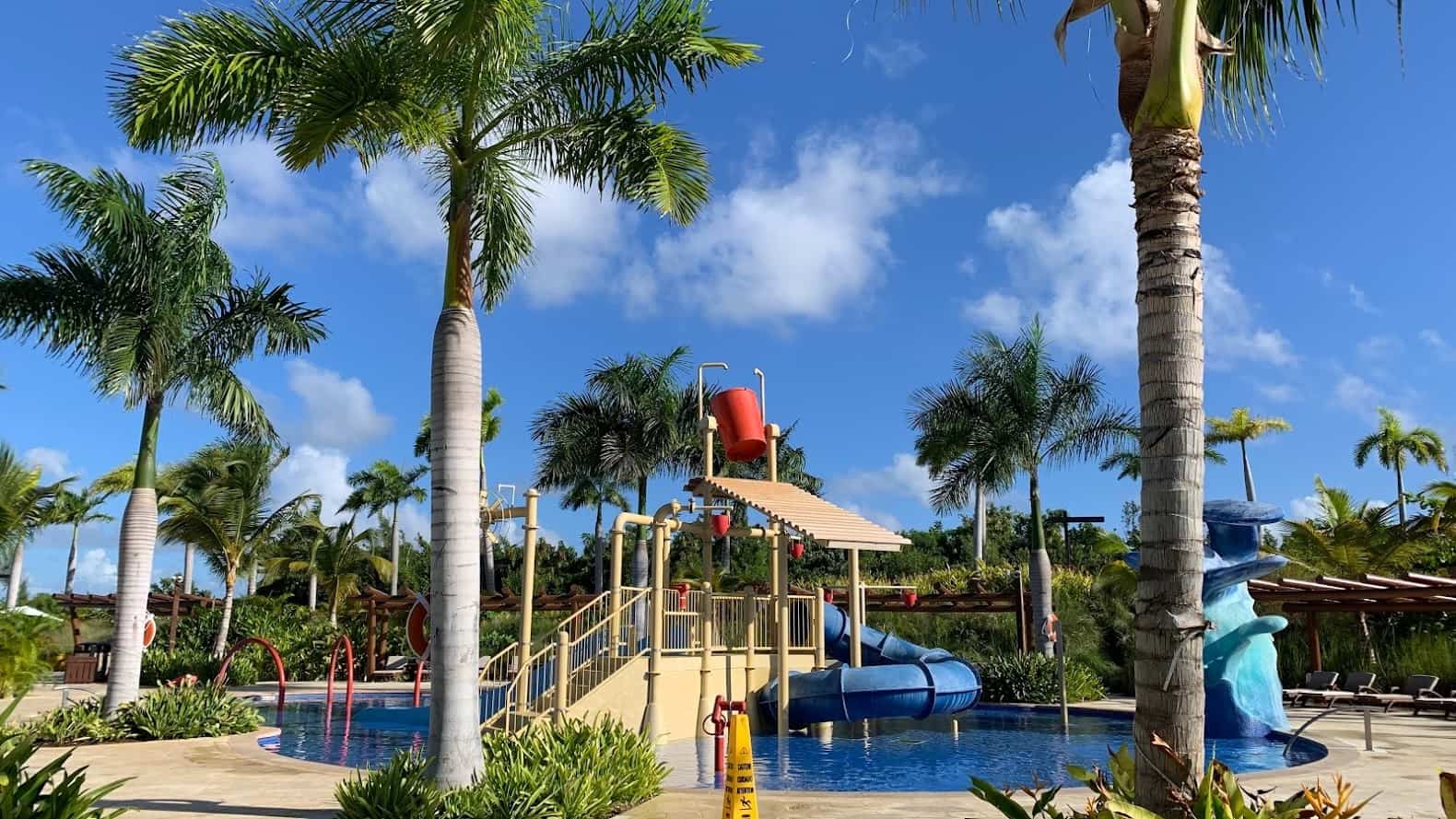 There's also a kids club and a teen club so your little ones definitely won't get bored.
A nightly show starts at 9:30 p.m. I remember a couple of shows from last year, but most of them were new. The shows were entertaining enough, if a bit generic, and I wished they'd bring in more Dominican or Caribbean entertainment.
This is definitely not a party resort since it went quiet after the show was over. The bars, including the sports bar, are open late so you can make your own party.
CitiBusiness® / AAdvantage® Platinum Select® World Elite Mastercard®
bonus miles
after $6,000 in purchases within the first 6 months of account opening.
Annual Fee: $0 for your first year, then $99.

Final Thoughts
If you've made it this far, you probably have a pretty good idea about how I feel about Hyatt Ziva and Zilara. I'd call myself picky, or as my friend would say, discerning, and after my second visit, I am ready to go back again and again. The stunning location, the beautiful natural surroundings, the delicious food and the great service really set this property apart from other all-inclusive resorts I've visited.
Dominican Republic is so easy to get to from most U.S. airports, and a little respite from the cold and gray Midwest winter is always a good idea. I am so glad that Hyatt is expanding its all-inclusive portfolio. This is my husband's and my favorite way to enjoy a beach getaway.
Chase Sapphire Preferred® Card
New to the world of points and miles? The Chase Sapphire Preferred® Card is the best card to start with.
With a bonus of 60,000 Chase Ultimate Rewards® Points after you spend $4,000 on purchases in the first 3 months of account opening. , 5x points on travel booked through the Chase Travel Portal and 3x points on restaurants, streaming services, and online groceries (excluding Target, Walmart, and wholesale clubs), this card truly cannot be beat for getting started!
Learn How to Apply
Editors Note: Opinions expressed here are author's alone, not those of any bank, credit card issuer, hotel, airline, or other entity. This content has not been reviewed, approved or otherwise endorsed by any of the entities included within the post.