In This Article
Loading table of contents …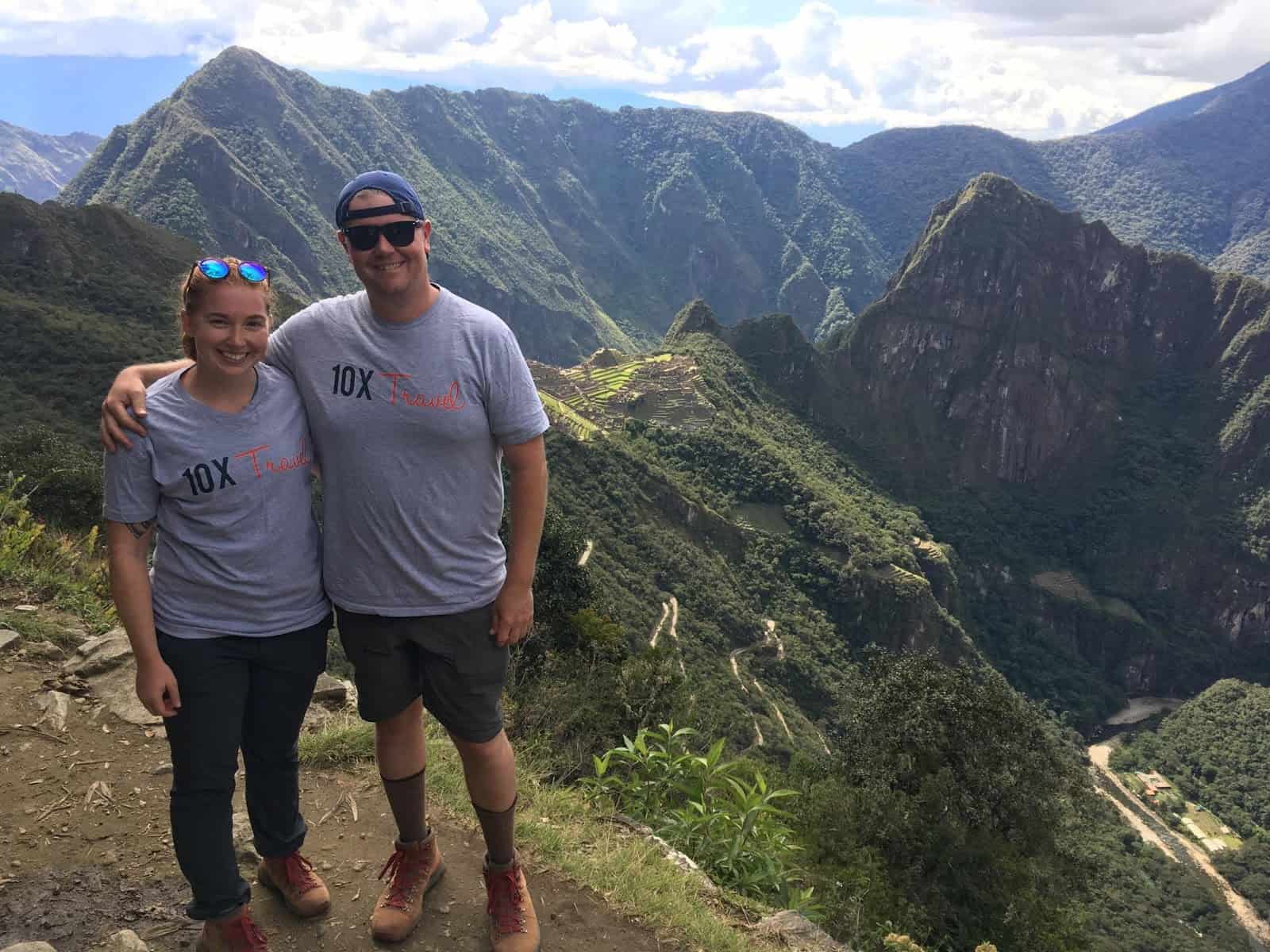 Note: Some of the offers mentioned below may have changed or are no longer be available. The content on this page is accurate as of the posting date; however, some of our partner offers may have expired. You can view current offers here.
By 10xTravel Reader: Theresa M
I first stumbled across 10xTravel almost four years ago. I knew that traveling as much as I wanted to was not going to be possible with the career I had chosen (regular government work doesn't pay as much as people think). So, I started researching travel credit card rewards options, came upon 10xTravel, and never looked back.
My work relocated my husband, dog and I to Los Angeles in 2016 for about two years. We had never lived on the West Coast before so we knew that we needed to take advantage of this location (and easy access to LAX) for a big international trip. After some back and forth about where to go and for how long, we settled on a 3-week trip to Machu Picchu, the Amazon and the Galapagos Islands. We knew we'd have to maximize our points and miles to afford this trip.
This is how we did it.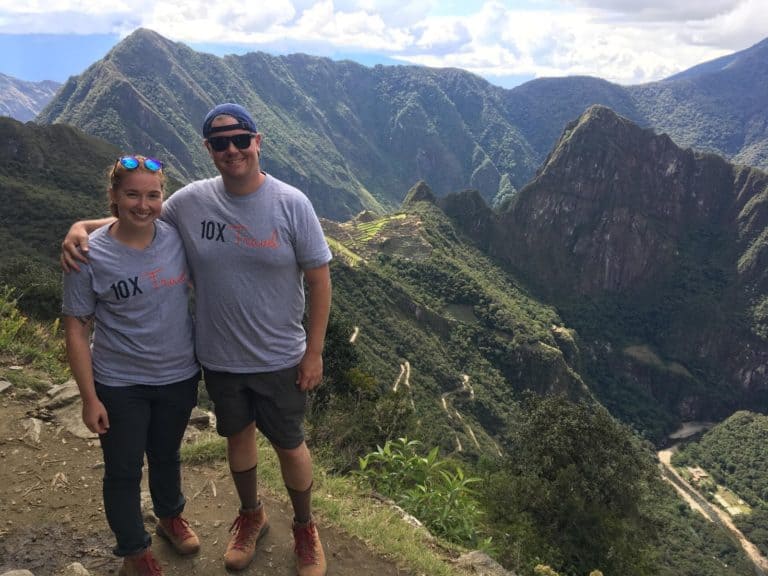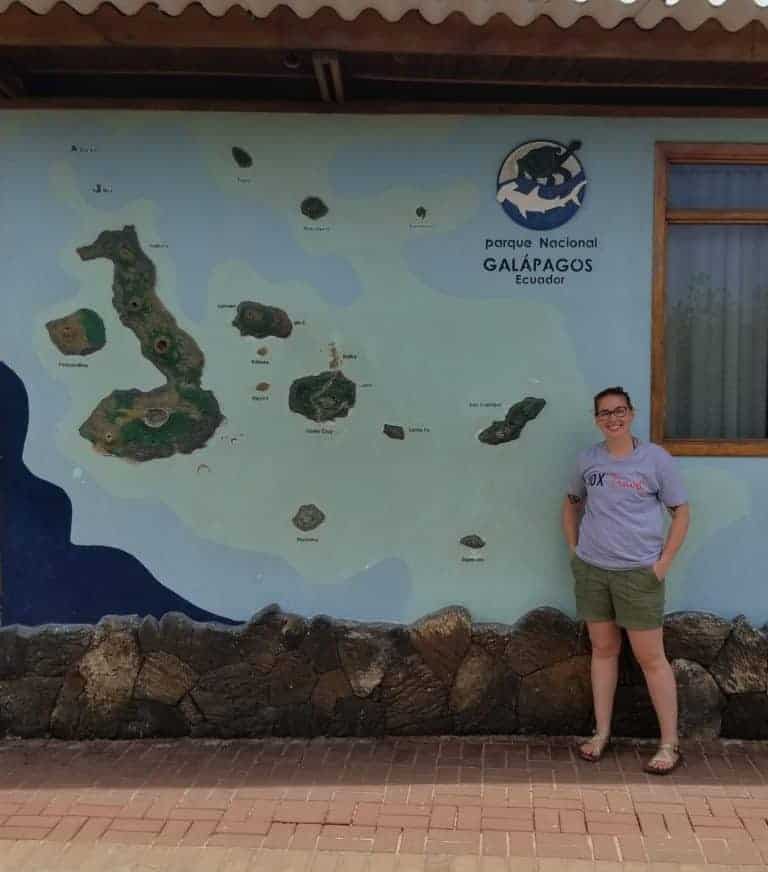 I knew we would want to travel during the "shoulder season" (the month or two between the good weather high tourist season and the poor weather low tourist season) for both Peru and Ecuador to both save some money and encounter fewer crowds. However, due to geography and weather the shoulder season of Peru and Ecuador did not line up perfectly.
We ended up choosing October 2018 as our travel month as it was the closest to the shoulder season we could get for both Peru and Ecuador, and it allowed us to take advantage of a federal holiday we both had.
Once we decided this about two years ago, I got to work on planning our trip.
Our trip in summary
Los Angeles (LAX) to Lima, Peru (LIM) – overnight flight
Lima, Peru for 2 days
LIM to Cusco, Peru (CUS)
Cusco, Peru for 5 days – including a 2-day hike to Machu Picchu
CUS to LIM
Lima, Peru for an overnight
LIM to Quito, Ecuador (UIO)
Quito, Ecuador for 7 days – including a 3 day trip to the Amazon
UIO to Galapagos Islands (GPS)
Galapagos Islands for 8 days
GPS to UIO
Quito, Ecuador for an overnight
UIO to LAX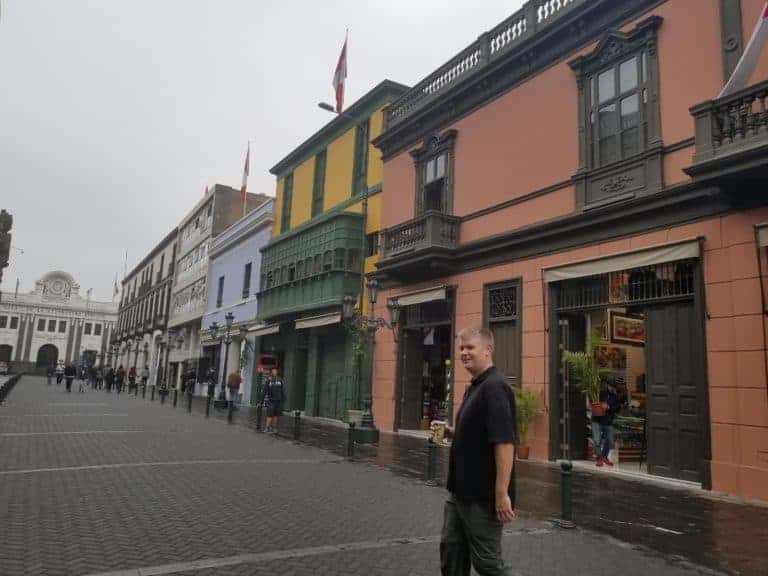 Earning points
When we decided upon this exact trip, I had already opened the Chase Sapphire Preferred card with the 50,000 (now 60,000) Ultimate Rewards points sign-up bonus. So, we went to work acquiring more cards over the course of a year to save up points for this trip.
Credit card bonuses used for this trip:
Editors Note: some of these offers have since changed. You can find an updated list of card offers by visiting our credit cards page.
Chase Sapphire Preferred – 50,000 points bonus (both of us) = 100,000 points
Chase Sapphire Reserve® – 50,000 points bonus me (me) = 50,000 points
United MileagePlus Explorer – 70,000 miles bonus (both of us) = 140,000 miles
Editor's note: You can no longer get both the Sapphire Preferred and Sapphire Reserve. The United MileagePlus Explorer Card is also offering a different bonus.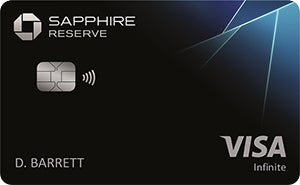 Chase Ultimate Rewards® Points
after you spend $4,000 in 3 months
I knew some of our activities such as our hike to Machu Picchu, our Amazon trip, and our tours around the Galapagos Islands, would require cash.
Side note: I know that some excursions can be booked via Ultimate Rewards points on Chase's portal; however I wanted to thoroughly vet the organizations that were going to get my money to ensure they were locally owned and operated in an environmentally and socially sustainable way. So I chose not to use Ultimate Rewards points to book any excursions for this trip — even though I had enough points and it would have saved some money.
So, I thought I could get a travel purchase eraser card like the Capital One® Venture® Rewards Credit Card (I was just beyond 5/24 at this point) but I got denied for applying for too many cards in the last 24 months. I had a mild panic attack due to this unanticipated denial as I tried to figure out what to do next, so I researched other travel purchase eraser cards and found the Bank of America Premium Rewards Card. I applied for that one a few weeks after my Capital One denial and unfortunately, I was denied again! So now what?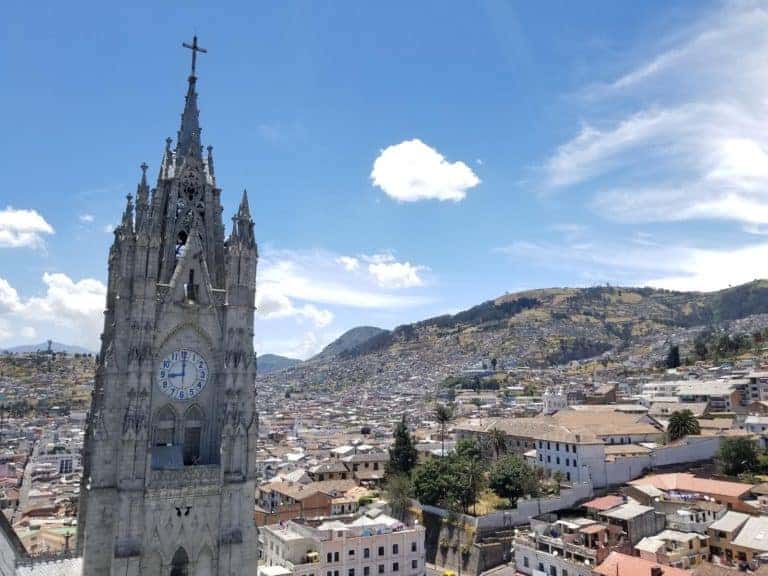 These denials put a serious kink in my well-thought out plan and meant we were going to have to pay for more in cash for this trip than I had originally anticipated. I knew I still needed to book our Machu Picchu hike, and while we were doing the 2-day hike instead of the very popular and always sold out traditional 4-day Inca Trail hike, we still needed to book this hike far enough in advance to get our preferred dates.
I figured if I had to spend around $1,000 for this hike, I needed to find a new card to put it on to meet a minimum spend. So I tried my luck with Card Match for the Amex Personal Platinum for 100,000 Membership Rewards points and was lucky enough to have the offer. I was approved instantly. I used this card, via PayPal, for most of the booked-in-advance expenses that we couldn't pay for with points.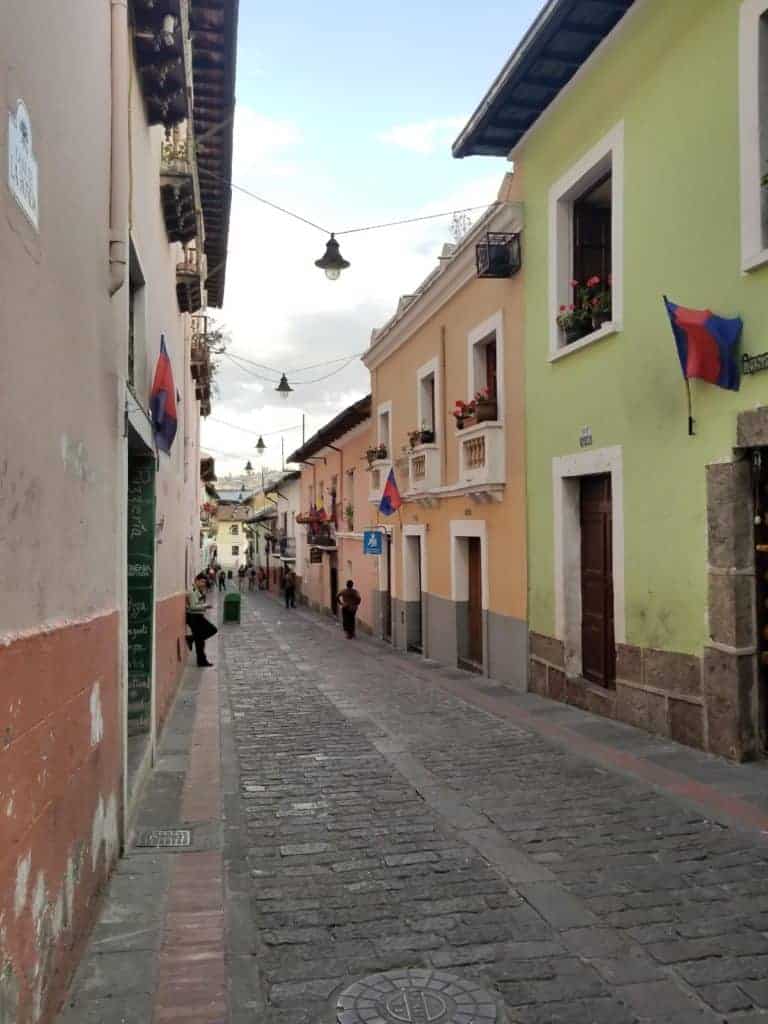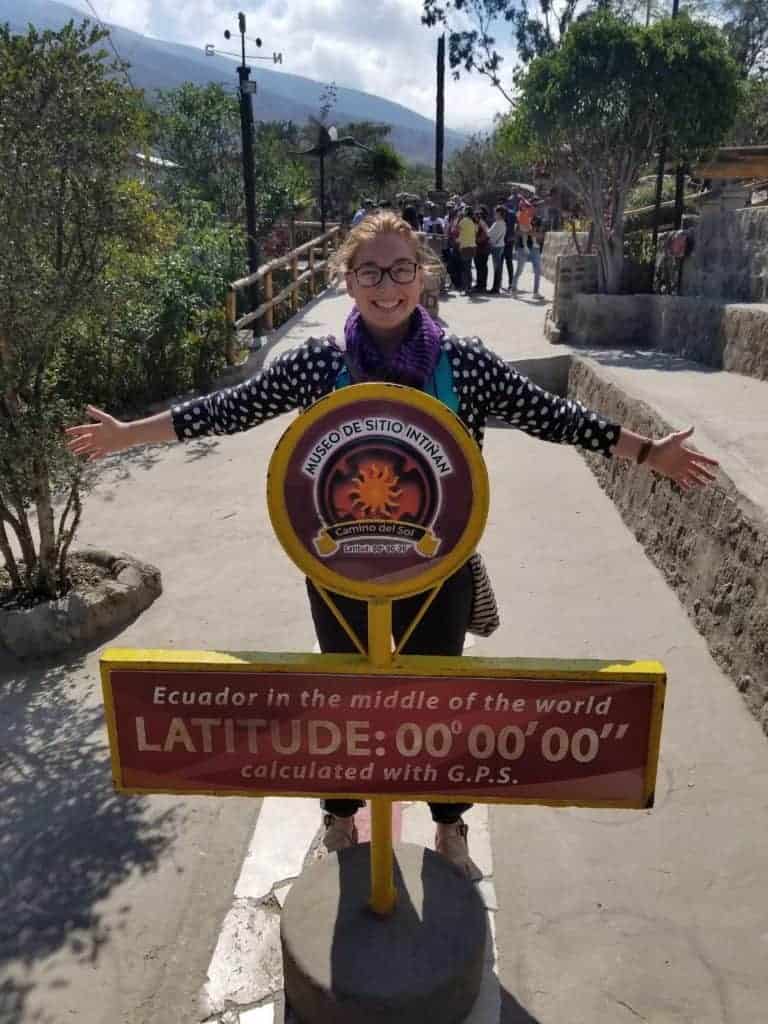 Booking flights
I did an extensive amount of research on the United Excursionist Perk as I knew this trip would qualify for the perk. With the United Excursionist Perk, you basically get a free one-way flight on a multi-city itinerary between different geographical regions. I won't go into major details on this as there are other 10X posts about this topic.
Our routing to maximize the United Excursionist Perk was:
LAX to Lima, Peru
Lima to Quito, Ecuador
Quito to LAX
I knew I had to find Business Saver award space to spend as few points as possible. Because of this and the need for our vacation to be during October 2018, I had to plan our entire trip out as far as possible. These "bookend" flights were the first ones I booked as I knew the rest of our trip could be moved around to fit the details of these flights.
I started looking for these flights as soon as the schedule was open for our dates, which was about November/December 2017. I quickly jumped on the best itinerary I could find with this routing. I booked mine and my husband's tickets almost simultaneously using our respective 70,000 United miles in each of our MileagePlus frequent flier accounts. For 70,000 miles plus about $150 in fees we saved over $4,500 each.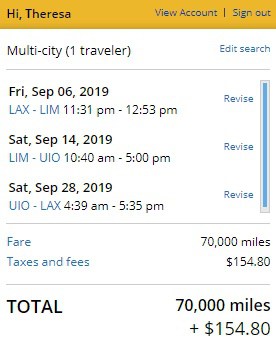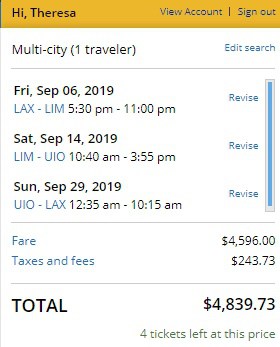 These United flights got us to Lima, but not to Cusco, which is where we needed to be for our hike to Machu Picchu. Once I had booked our Excursionist Perk flights, I looked up round-trip flight options for Lima to Cusco. It turns out many airlines fly that route multiple times a day so I figured I would just wait and worry about booking that flight with points later. As you can guess, that didn't work out so well for me.
I waited only a few months, until early 2018, before trying to book these flights and I couldn't find award space for our dates on any of the airlines.
Note to self: don't think that just because lots of flights go between two cities that award space will be plentiful.
So, now what?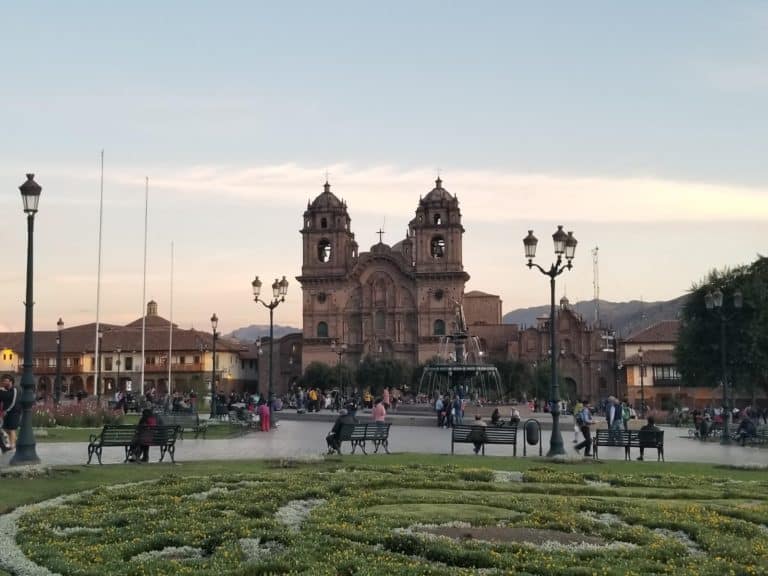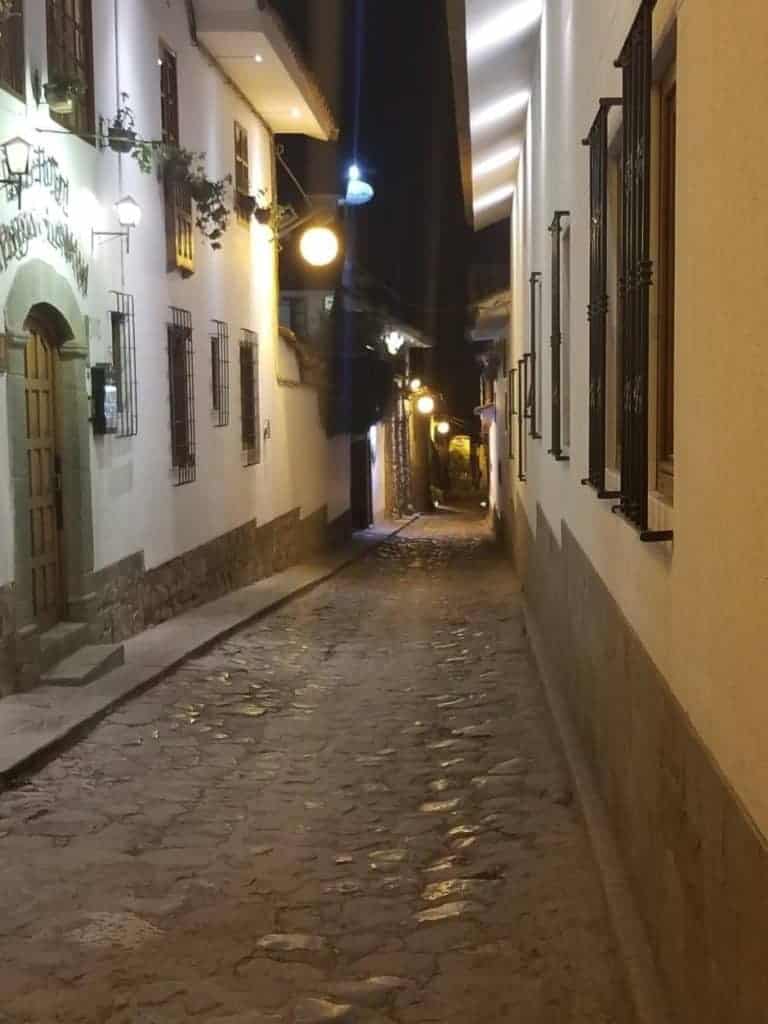 Well, I checked out the price of the economy flights on the Amex travel portal (remember I needed to meet minimum spend on my Amex card) and the flights were slightly cheaper than the airlines website, so I bought the tickets on the Amex travel portal with my Amex Personal Platinum card to help meet minimum spend and to get 5X Membership Rewards points.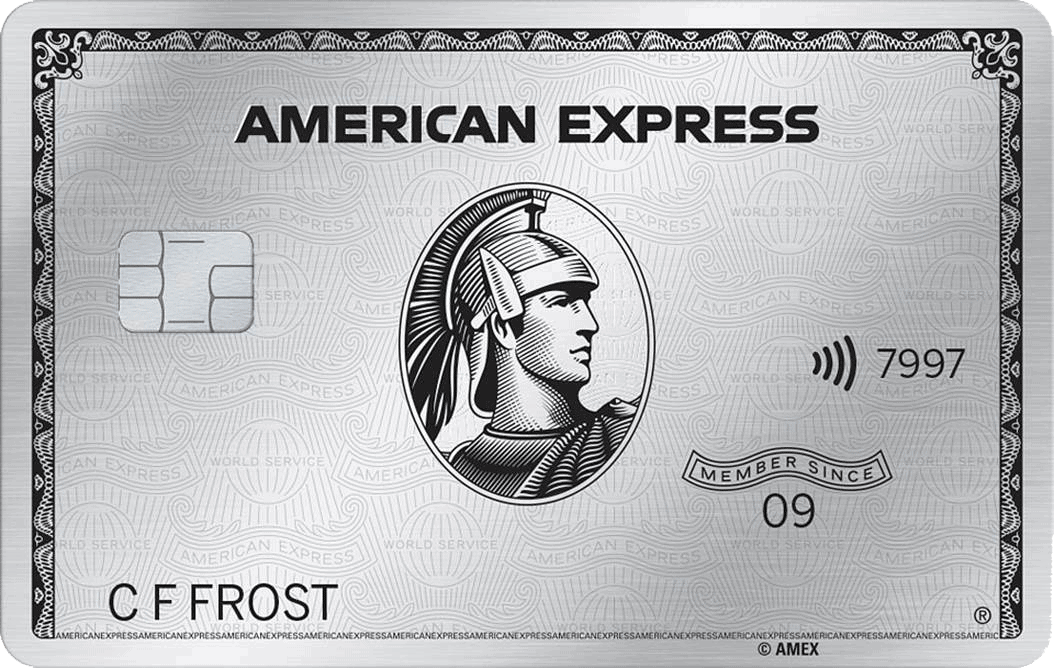 With this flight booked, we just had one more to book, our round-trip flight from Quito to the Galapagos Islands. Avianca flies this route and as you may remember, Avianca is a Star Alliance member as is United. So, I went to the United website to see if I could find Avianca flights between Quito and the Galapagos Islands (specifically GPS/ Baltra) that had economy reward availability for our dates.
As luck would have it, I found economy award space for 25,000 miles + $105 in taxes and fees roundtrip and was able to book both of our tickets from my MileagePlus account, using my leftover United miles from my United MPX app usage and transferring some leftover Ultimate Rewards points to my United account.
This was another pretty short flight so I opted for economy to reduce the number of Ultimate Rewards points we needed to transfer over to cover the cost of the reward flight. These flights would have cost around $500 per person.
In total, for all flights for both of us, we used 120,000 United miles and paid about $1200 cash. Without the use of points all of these flights would have cost us over $10,000.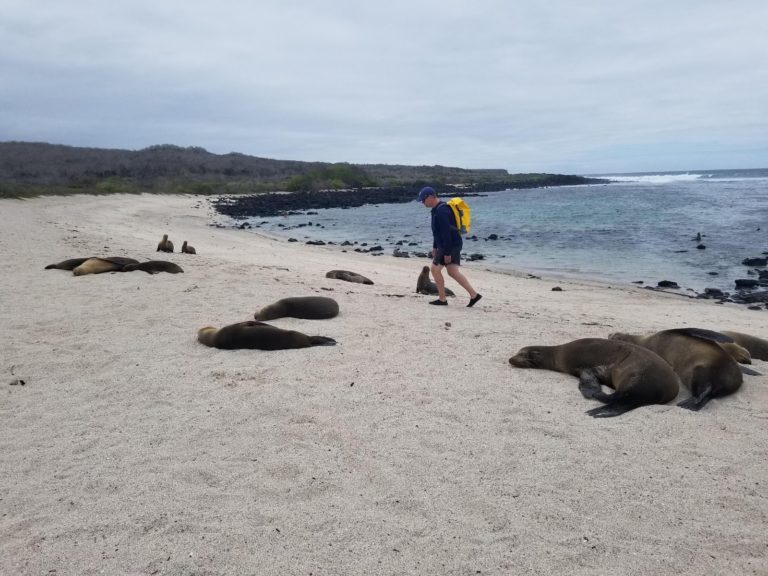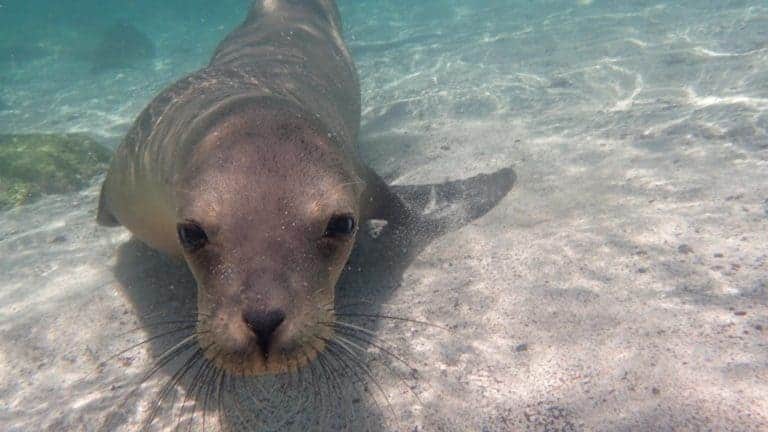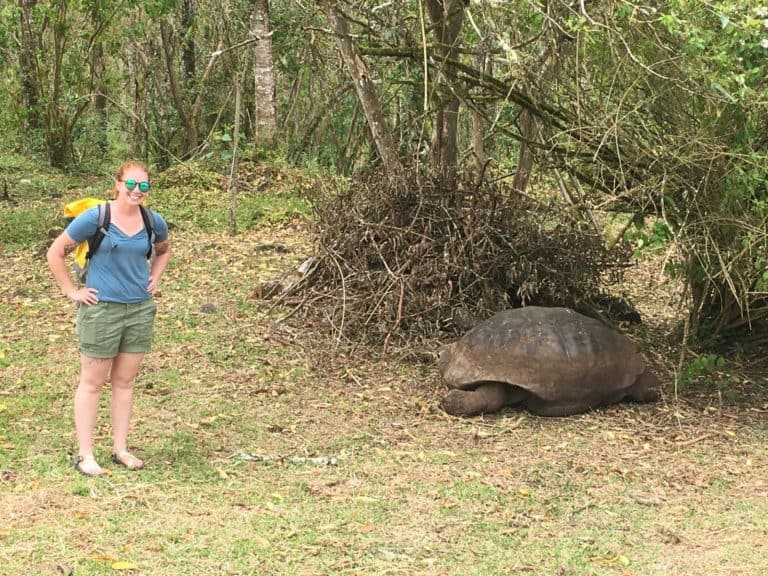 Booking Hotels
When travelling in the US, I usually transfer points to hotel partners and book via the hotel partners as I can get a better value with my points, and I assumed the same thing would happen on this trip. However, when I started looking at the various Hyatt, Marriott and SPG (pre-merger) properties in each of the cities we'd be in, the only ones I found in the locations we wanted to stay at were the very high-end (re. tons of points) properties.
I'm not the "spend 50,000 points per night for a bed" kind of traveler. I'm more of a "centrally located and without bed bugs for a bed" kind of traveler. This led me to using the Chase travel portal for booking all of our hotels (except one). I used my Sapphire Reserve account to do the booking to get the most value out of my points — 1.5 cents per point.
In total, we spent about 108,000 Ultimate Rewards points for 16 nights in hotels. In cash, this equals about $1,600.
You may remember that our trip was scheduled to be 3 weeks, and 16 nights does not add up to 3 weeks. I used part of my Chase Sapphire Reserve® travel credit for one night at an airport adjacent hotel in Lima due to our need for easy airport access. Also, we were hiking Machu Picchu over 2 days so one night was spent camping near the town at the bottom of the mountain.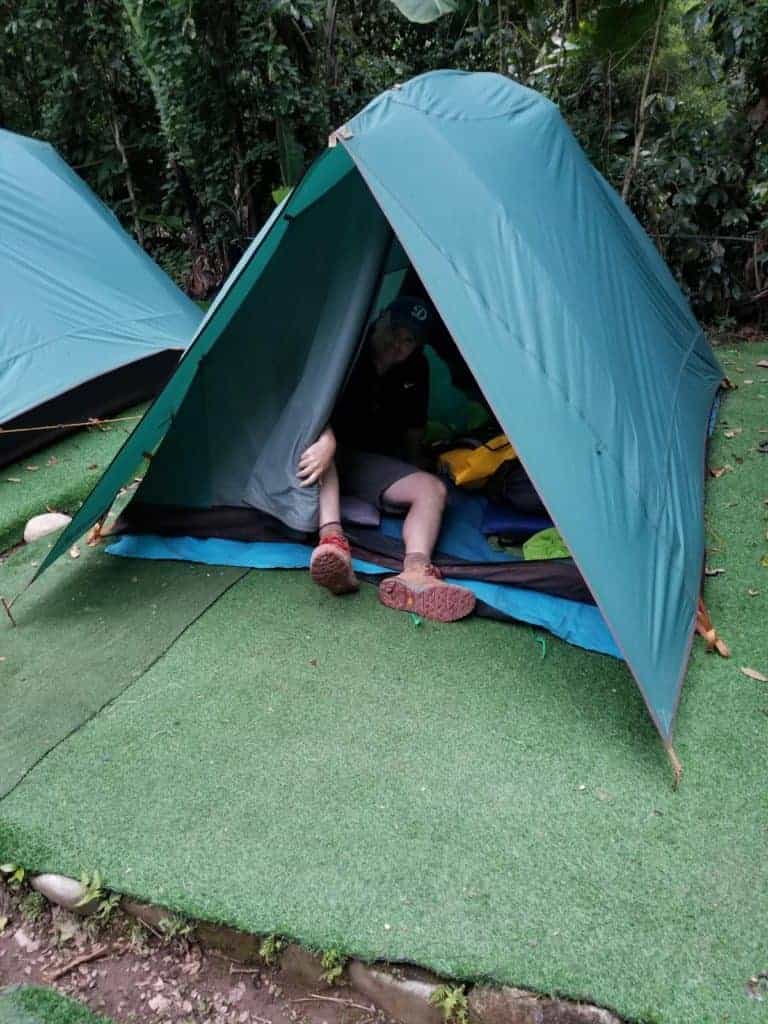 Finally, we spent 3 nights total travelling to and staying in the Amazon. It turns out eco-lodges a 2 hour boat ride down a river into the heart of the Amazon rainforest don't participate in the hotel points system. Who would have thought?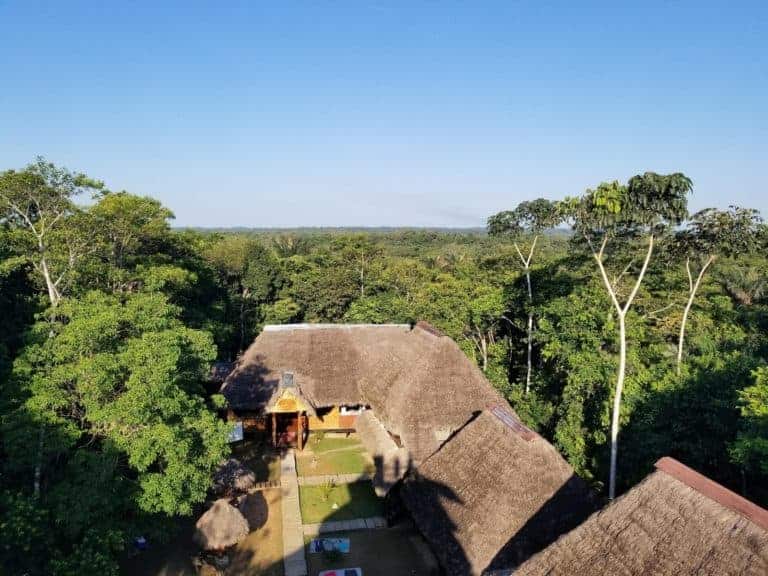 Non-points spending
In an effort to be up-front with those who may want to book a similar trip, I wanted to touch on the few big things we paid for in cash. As a reminder, I paid for most of these items in advance with my Amex Platinum to help meet minimum spend, because if I'm going to pay for travel, I better be getting something out of it!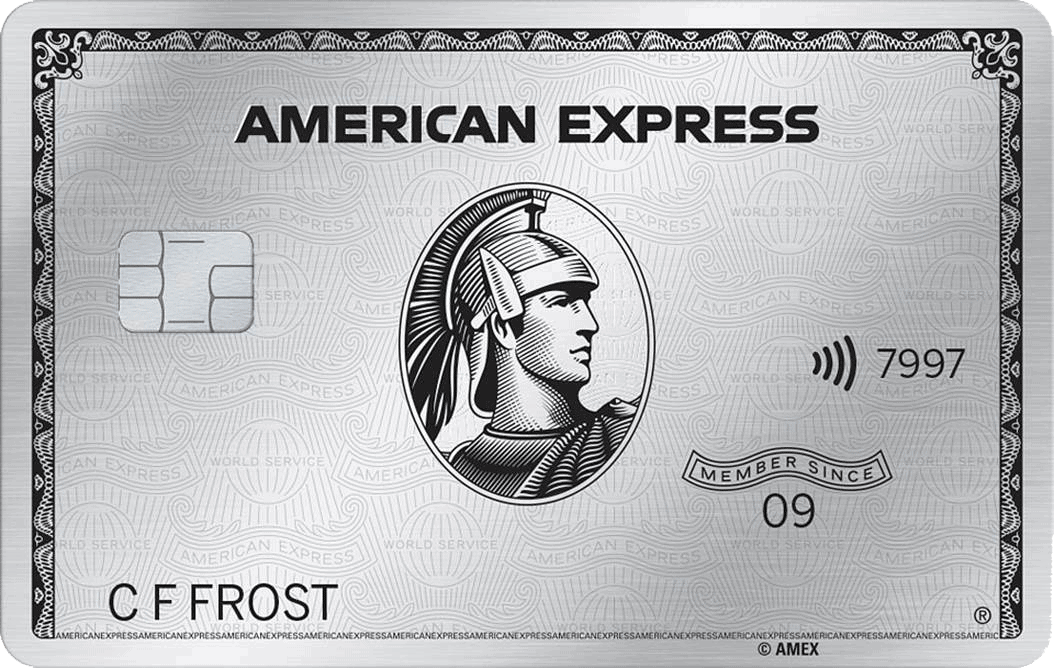 The first big expense was our hike to Machu Picchu. As mentioned, it was very important for me to choose the specific trekking company we went with to ensure my monetary support of Peru's tourism was as ethical as possible.
For our 2-day Inca Trail hike with camping with Alpaca Expeditions, we paid $550 per person. We also went through Alpaca Expeditions to add on a half-day trip to Moray, Maras, Salineras (salt mines) and Chinchero, which was $180.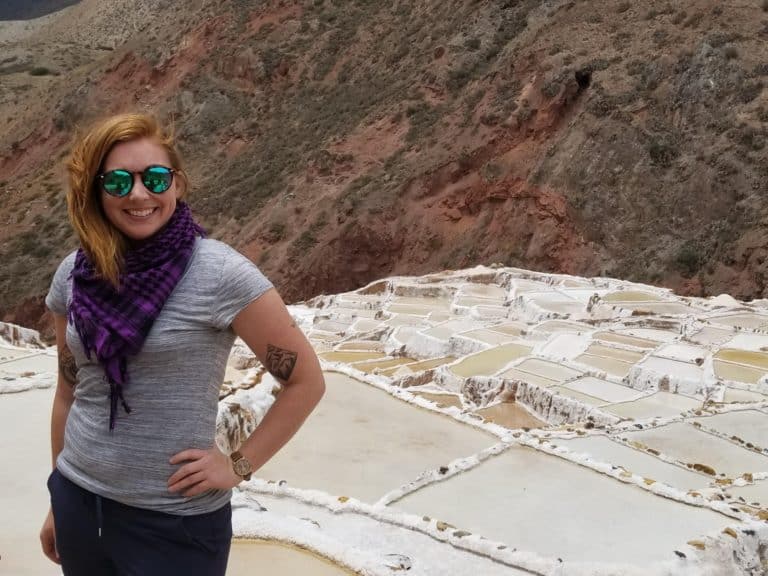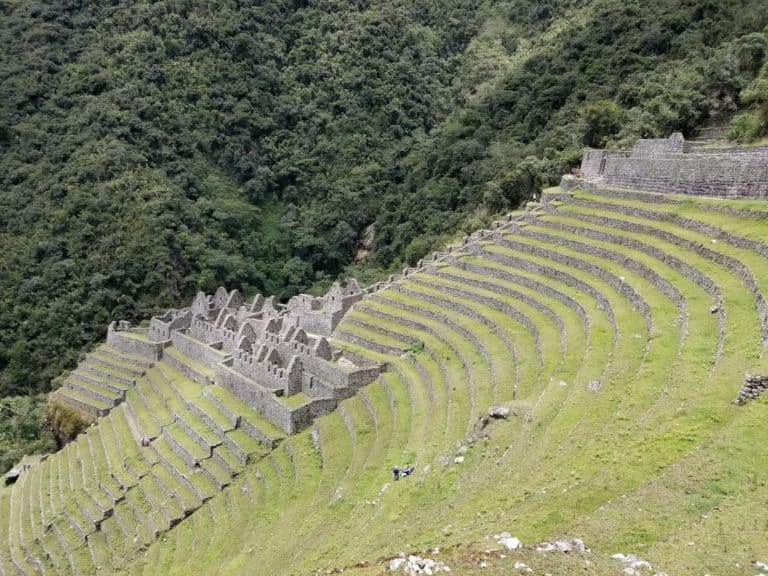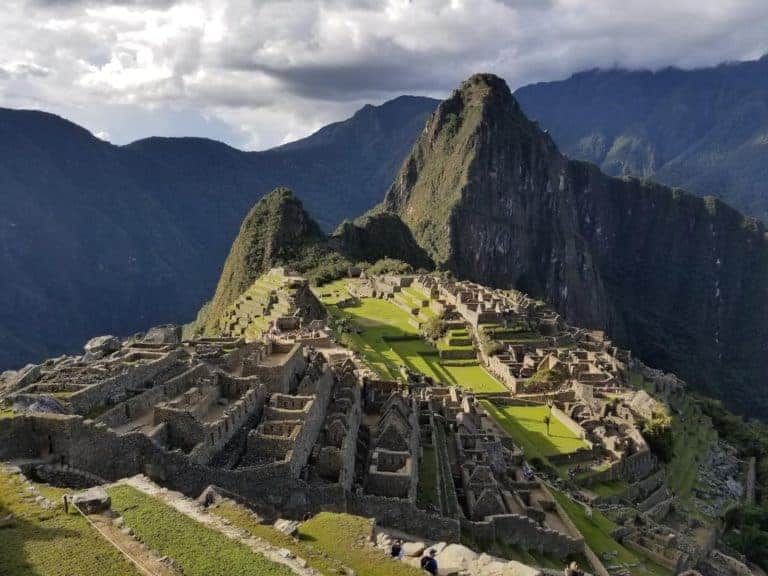 The next big cash outlay was our side-trip from Quito to the Amazon which we also paid for in cash. We stayed at Caiman Lodge and paid $250 per person for the 3 days 2 nights we were there.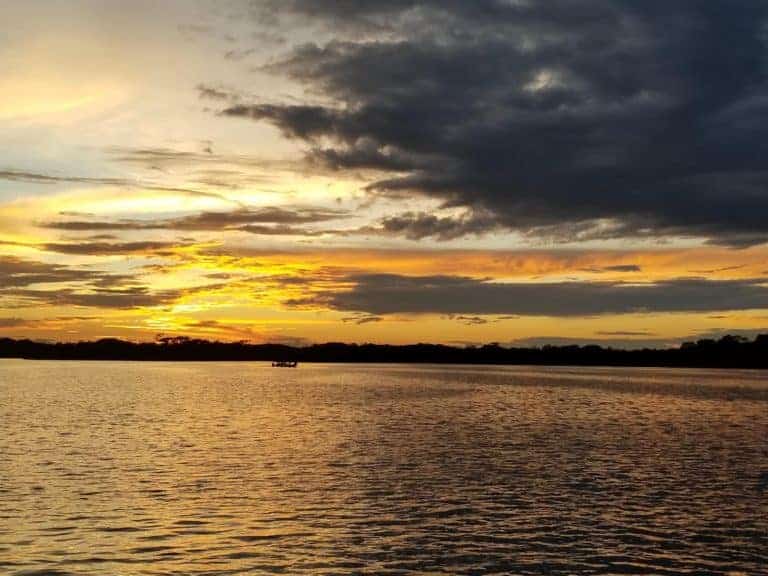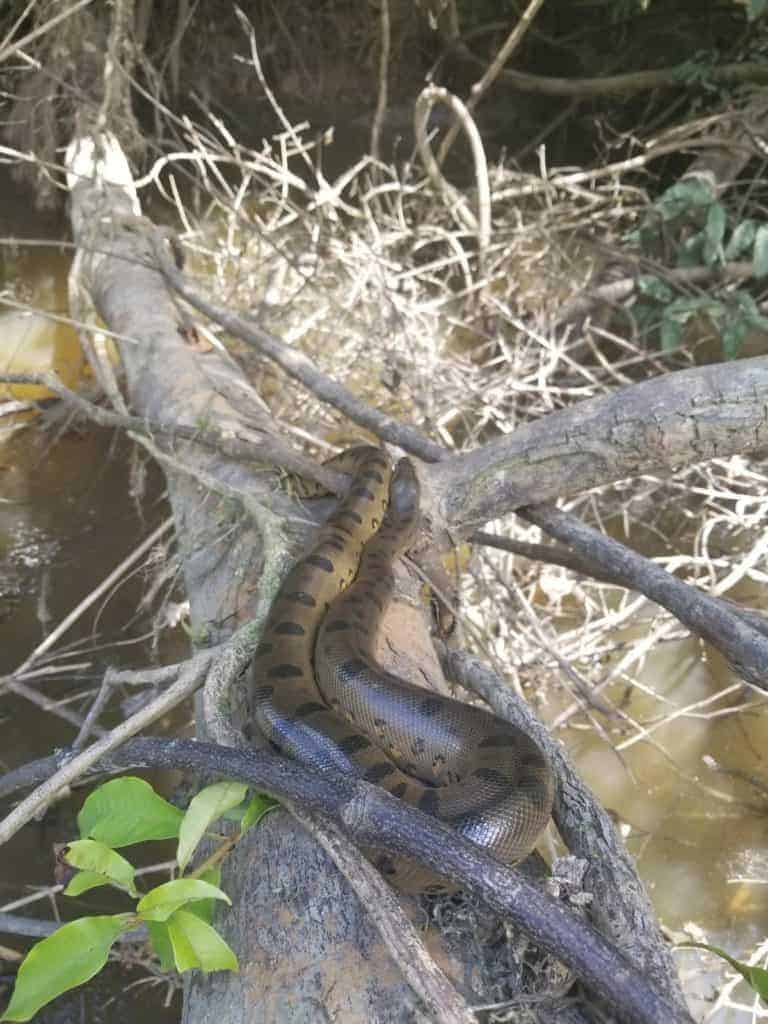 Finally, our last big cash expense was our visit to the Galapagos Islands. You may be familiar with the standard Galapagos Islands visit that includes living aboard a boat for a week or so traveling around to the various islands. That type of trip costs thousands of dollars per person, which, sadly, was not in our budget.
On top of that, I get incredibly sea-sick, so spending seven days throwing up over the side of a boat did not sound like the fabulous end to our dream vacation that I had imagined. So instead, we did a land-based trip, which meant we needed to book additional trips to get to some islands other than the one we were based on to see a wider variety of animals.
We decided to do a full-day trip to North Seymour and Mosquera Islands to see frigate birds and blue-footed boobies and to go snorkeling. We paid $160 per person for this day trip, which included meals, transportation, guide, etc.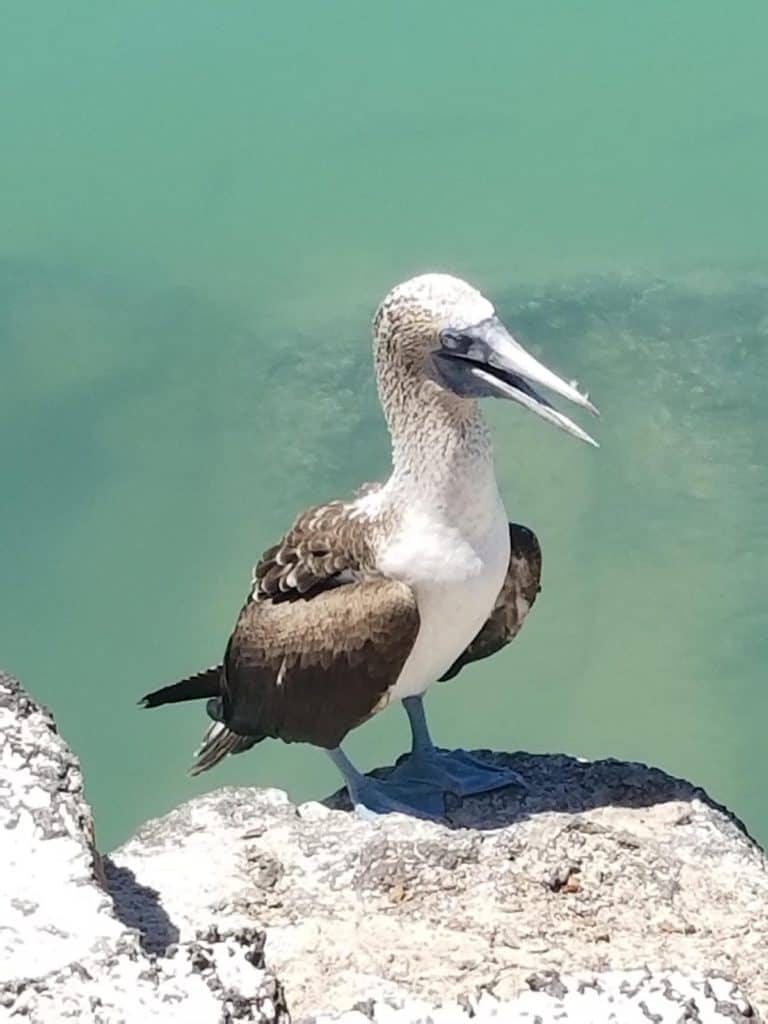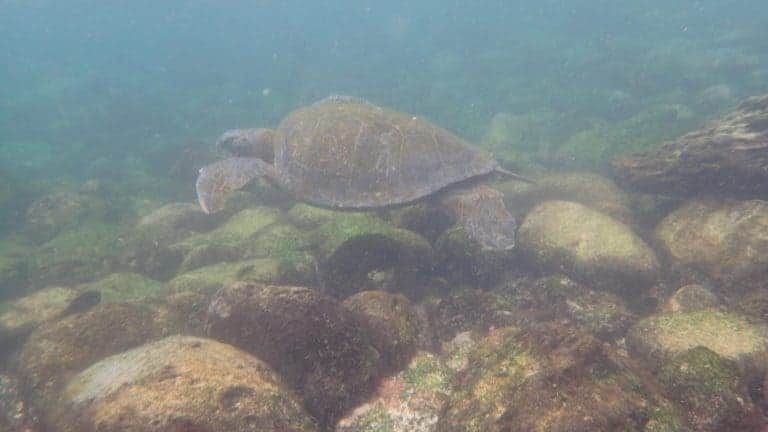 This trip really was a trip of a lifetime and one that I will remember forever. We absolutely could not have afforded this trip without using miles and points for the majority of the expenses. I will be forever grateful that I somehow stumbled across 10xTravel four years ago because our lives have been enriched with free travel and have absolutely changed for the better!
New to the world of points and miles? The Chase Sapphire Preferred® Card is the best card to start with.

With a bonus of 60,000 points after $4,000 spend in the first 3 months, 5x points on travel booked through the Chase Travel Portal and 3x points on restaurants, streaming services, and online groceries (excluding Target, Walmart, and wholesale clubs), this card truly cannot be beat for getting started!
Learn More
Editors Note: Opinions expressed here are author's alone, not those of any bank, credit card issuer, hotel, airline, or other entity. This content has not been reviewed, approved or otherwise endorsed by any of the entities included within the post.