In This Article
Loading table of contents …
The new Bilt Rewards and Bilt Credit Card program will help you get more from paying your rent.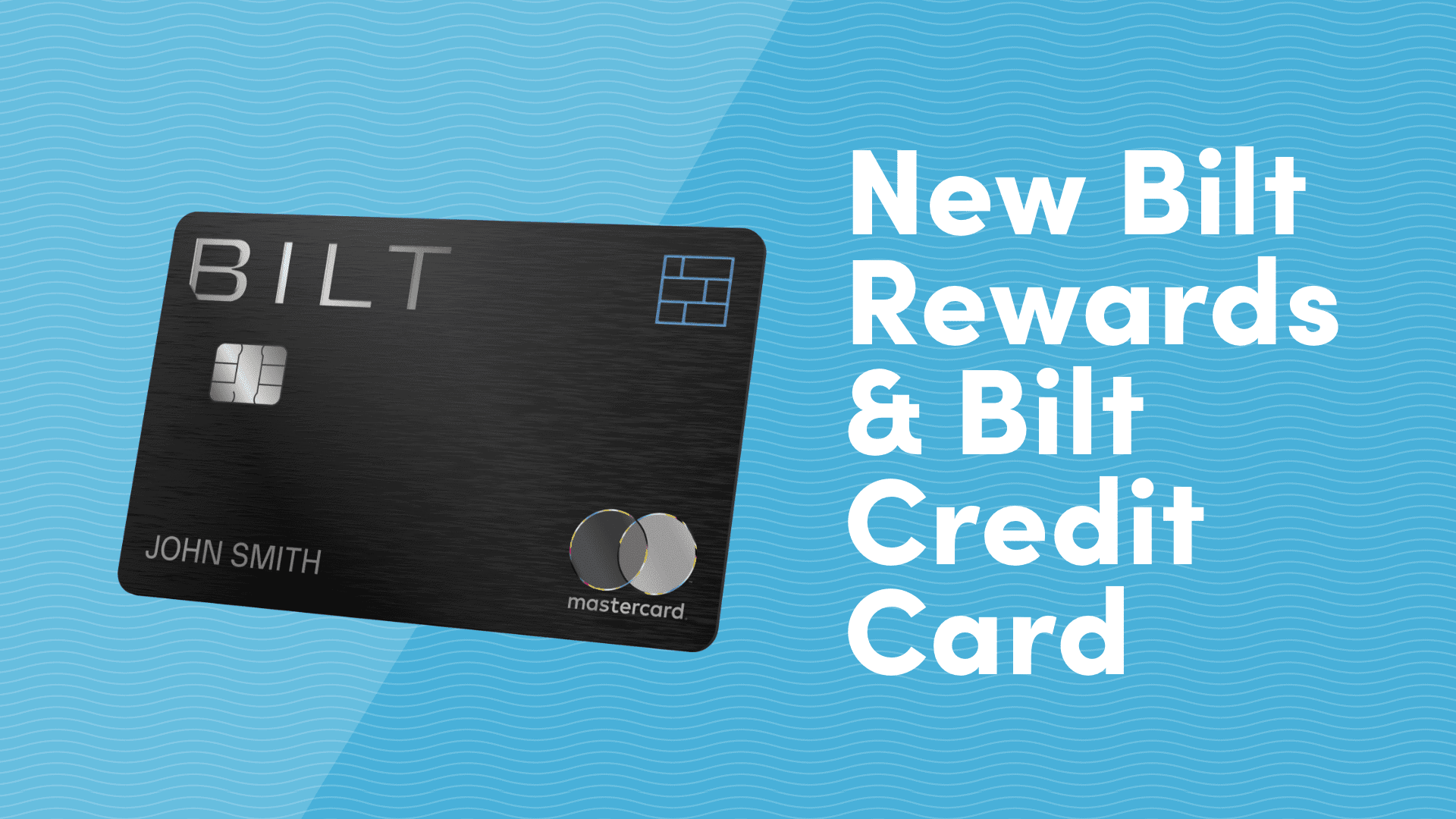 Note: Some of the offers mentioned below may have changed or are no longer be available. The content on this page is accurate as of the posting date; however, some of our partner offers may have expired. You can view current offers here.
When it comes to earning points and miles, there's one category of spend that can really help boost your points balance: your home. Many people strive to pay their rent with a credit card, but are often discouraged due to high fees. It isn't worth it to pay a 3% fee if you're only getting 1.5% back in rewards. Bilt set out to change this, and is announcing the launch of Bilt Rewards and the Bilt Credit Card.
Bilt is launched with your future in mind. They understand that maybe you don't want to rent forever, and the rewards program is set up to help make your transition from renter to homeowner even more valuable.
Let's take a look at how Bilt Rewards can play an integral role in building towards your future, and all the benefits that come with the new Bilt Rewards program and Bilt credit card.
March 16th, 2022 Update: Bilt added two new transfer partners, United MileagePlus and Asia Miles to the Bilt Rewards network, updates to the earning structure.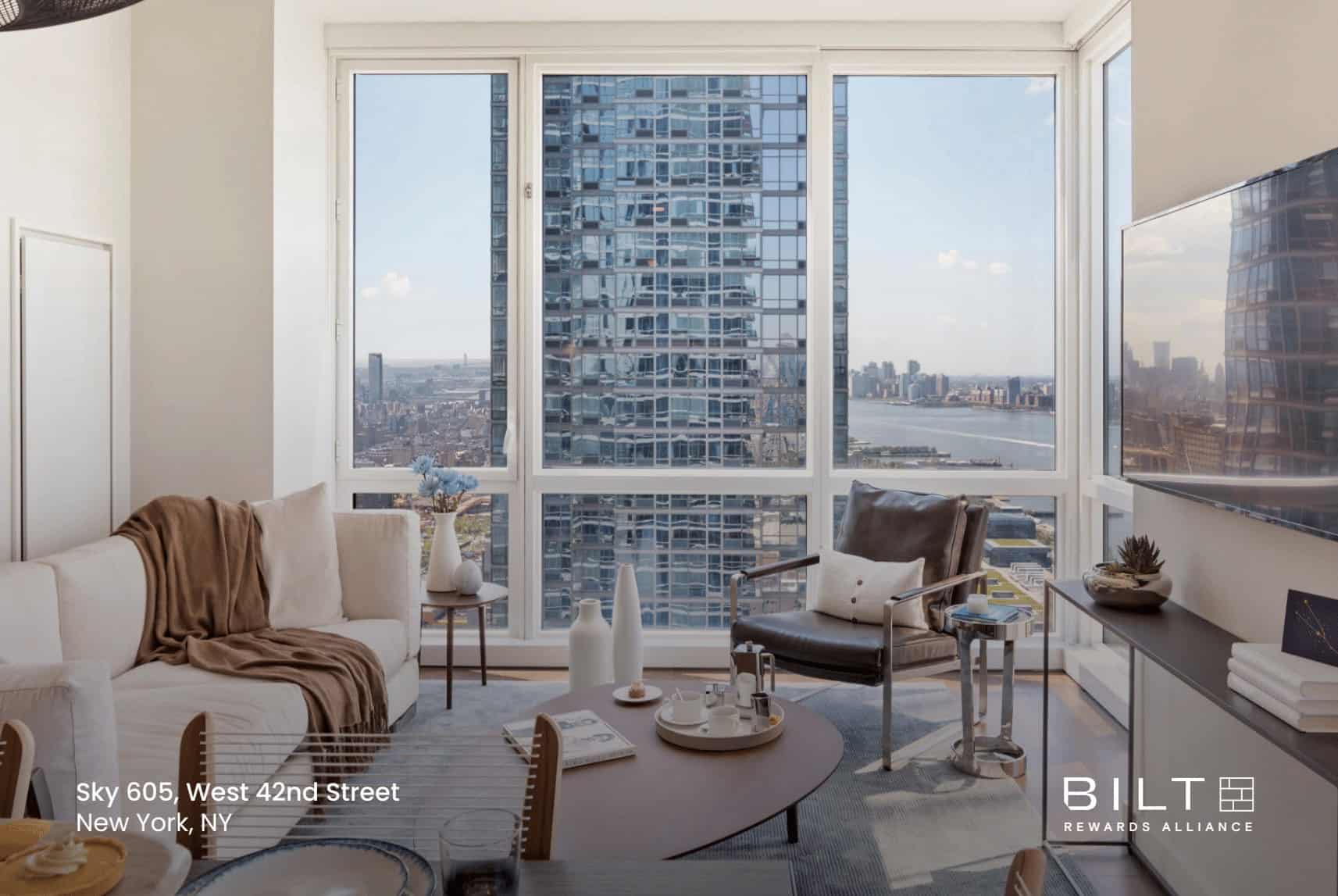 What Is the New Bilt Rewards Program?
Bilt Rewards is a new awards program that allows renters to start earning points on your largest monthly expense. Why shouldn't you get rewarded for paying rent on time?
When you rent from a Bilt Rewards property, you can earn points simply by paying your rent. The property can also offer incentives in the form of rewards points for things like tenant referrals or lease renewals.
The Bilt Rewards Credit Card
The centerpiece of the new Bilt Rewards program is the Bilt Rewards Credit Card. There are quite a few features of this card that make it uniquely beneficial to renters.
For starters, if you live at a Bilt participating property you won't pay any fees on rent payments. At the same time, you'll be earning rewards.
The Bilt Rewards Credit Card is issued as a World Elite Mastercard, so you'll get all the same perks that come with other World Elite cards.
You'll earn 1 point per dollar on rent payments, up to $50,000 per year. Card holders will also earn 2 points on travel when booked directly with an airline, hotel, car rental or cruise company, but rideshares are excluded. Finally, you'll earn 3 points per dollar on dining, including restaurant delivery services. All other purchases will earn 1 point per dollar.
In order to earn points, you must meet a minimum of 5 card transactions per statement period. New cardholders earn 2X points on all non-rent purchases (excluding dining) for the first 30 days.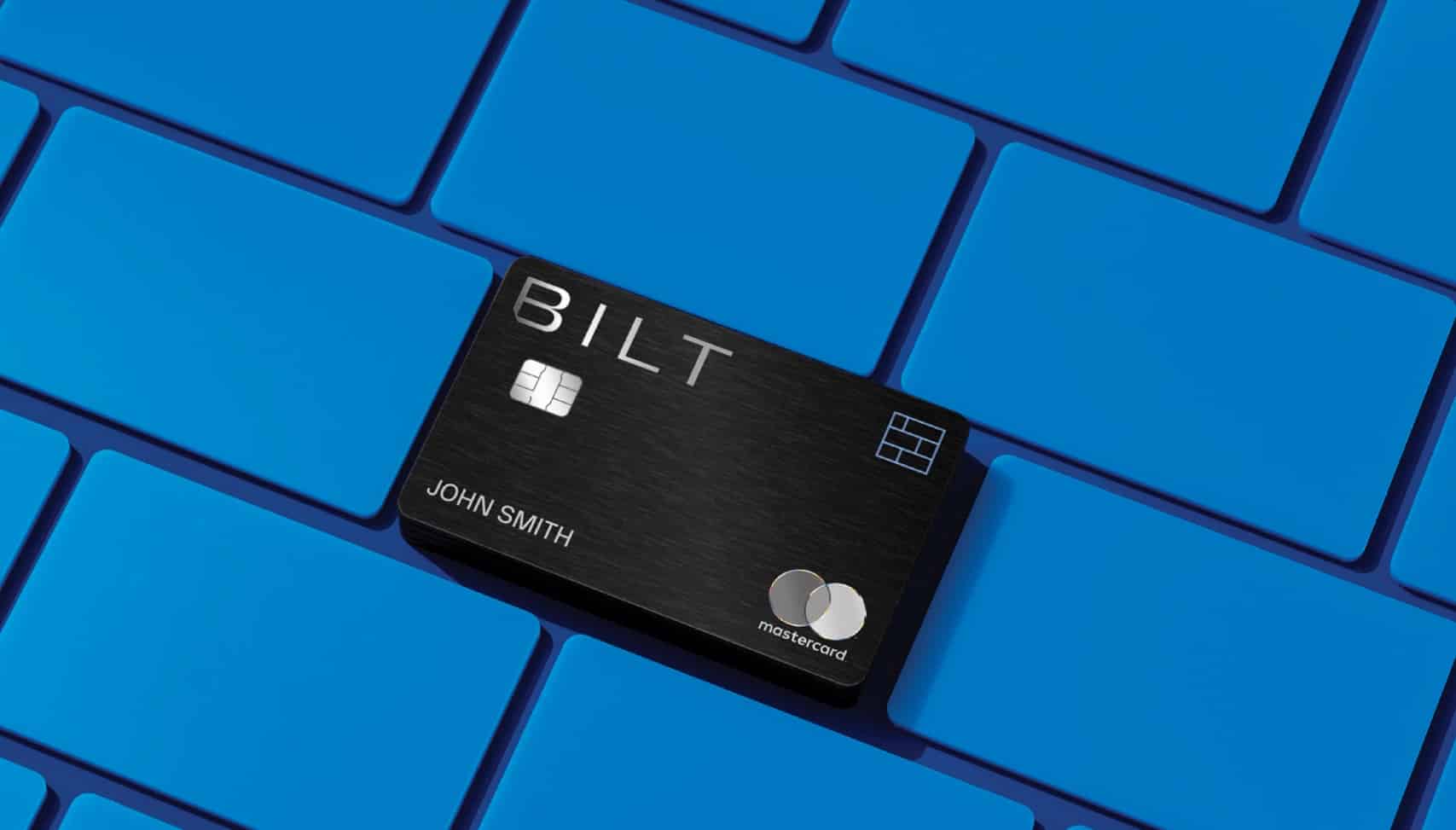 How Bilt Helps Your Credit
When you use your new Bilt Rewards Credit Card for rent payments, you can utilize the BiltProtect feature to avoid using your credit line. When turned on, BiltProtect makes your card function like a debit card for rent payments. It pulls the funds from your bank account when you make the payment on your card. This helps you keep your credit utilization down while earning points on your rent payment.
Additionally, the Bilt Rewards credit card helps you boost your credit score. Traditionally, rent payments don't get reported to credit bureaus. This is pretty unfair, since you're making the payment on time every month. Bilt sought out to fix this. When you pay your rent on-time with your Bilt card, Bilt will report this to the credit bureaus. This can really help boost your credit score and can come in handy if you're looking to buy a home in the future.
How to Earn Bilt Rewards Points
For starters, you'll earn Bilt Rewards Points when you pay your rent on-time every month with your Bilt Rewards card. You'll earn 250 base points per month for rent payments at in-network properties made with a linked checking account. Currently, Bilt's partner network includes 2 million rental units across the U.S. Apartment properties including Camden, Veritas, Blackstone and others are all part of the Bilt partner program. You'll earn 1 point per dollar for all rent payments made to in-network properties with the Bilt Mastercard, capped at 50,000 points per year.
We've talked a lot about rent, but the Bilt card also affords you the opportunity to earn rewards points on other purchases as well. For all non-rent purchases you'll earn one point per dollar. There's no cap to the number of points you can earn on non-rent purchases with your Bilt Rewards credit card.
Even if your property is out of network, you can pay rent through Bilt. With the Bilt Rent Account feature, you can pay your landlord and Bilt will send them a check or ACH payments.
Additionally, you'll earn bonus points by linking your loyalty accounts. For every hotel or airline account linked, you'll earn 100 bonus points.
Bilt Rent Day Rewards
Bilt has introduced a new way to earn Bilt Rewards points with Bilt Rent Day rewards. On the first of every month, you'll earn double points on all non-rent transactions that day. Dining purchases will earn you 6X points per dollar, travel will earn you 4X points per dollar, and all other spend will earn 2X points per dollar. You can earn up to 10,000 points per month, after reaching the cap you'll earn points at the standard rate.
In addition to higher earning rates, Bilt has a few other benefits for its members on Rent Day:
Soulcycle x Bilt Ride Together Class – on the first of every month, soul cycle riders can book a ride and get a free bike for their friends. Riders will also receive complimentary Bilt swag. Reserve through Soulcycle or on the Bilt app.
Virgin Voyages 2-for-1 fares – from September 26th through October 31st, 2022, Virgin Voyages will apply a 50% discount to the originally advertised fare for cruises completed by December 31st, 2022.
Rent and Bilt Point Giveaways – Bilt is partnering with content creators to giveaway free rent and free Bilt points. Solve Bilt's Rent Day Challenge on October 1 at BiltRewards.com/RentDay, follow Bilt Rewards on Instagram and you will be entered to win. Starting October 1st, you can access Bilt's Point Quest virtual trivia game on the app to instantly earn 350 Bilt Rewards points and be entered for the chance to win additional prizes.
One thing to keep in mind with the Rent Day rewards is that not all payment processors post on the day a transaction is made, which may limit your ability to earn points. Be sure to familiarize yourself with businesses you frequent if you want to take advantage of these benefits on Rent Day.
Understanding the Bilt Rewards Tier Program
We mentioned that you'll earn 250 points per month on rent payments, but how can you earn more? You're eligible to receive more points based on your status within the Bilt program. There are four levels of status after you've opened your card:
Bilt Blue
Bilt Silver
Bilt Gold
Bilt Platinum
Your status is based on the number of Bilt points you've earned over a calendar year. Points can be earned from any source, such as rent, non-rent transactions, and more. You need the following number of points to earn each level of status:
Blue – anyone who has earned below 25,000 points
Silver – 25,000-49,999 points
Gold – 50,000-99,999 points
Platinum – 100,000+ points
There's a few perks to the different levels. Blue level gives you access to transfer points to airline partners and have reports to your credit bureau for rent payments.
Silver gets the same benefits as blue, plus a 10% bonus on points earned from a new lease or a renewal. You'll also begin earning interest on your points.
Bilt Gold members receive all the perks of silver, but the bonus bumps up to 25%. Plus you'll get access to Bilt's homeownership concierge.
Finally, Platinum members get a 50% bonus on leases and renewals, all the benefits of gold, plus a gift from the Bilt collection.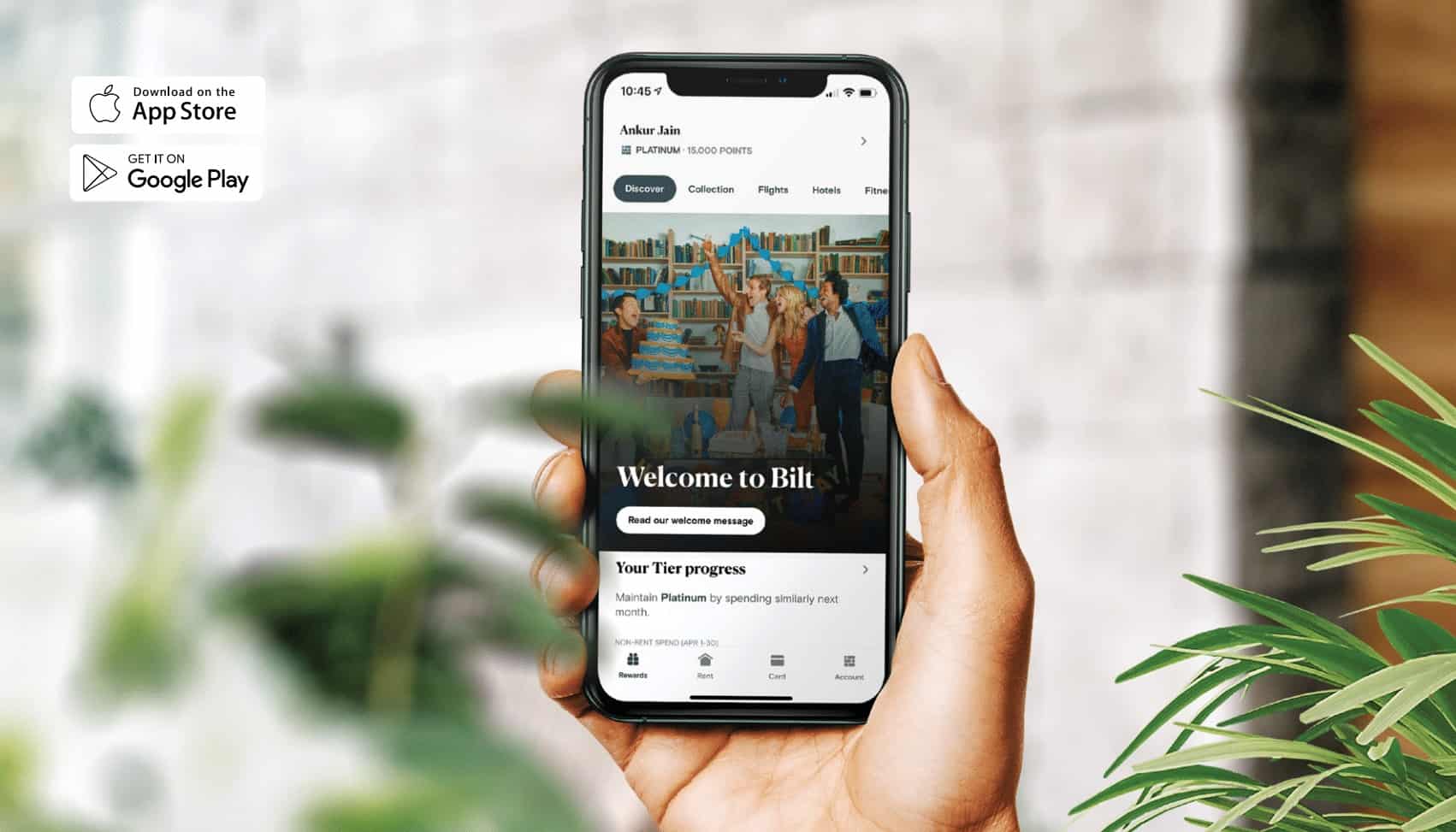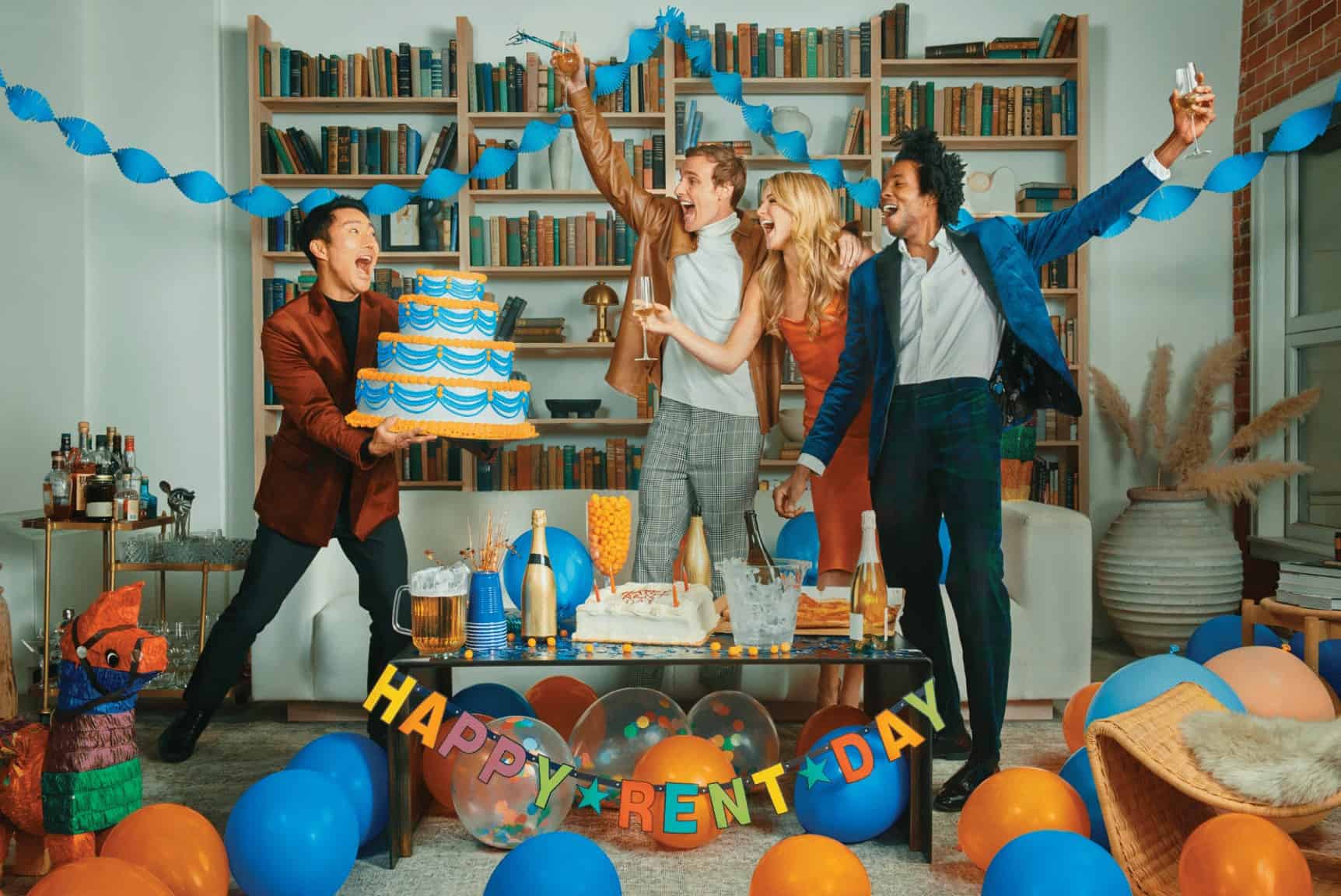 Redeem Bilt Rewards Points
In a vacuum, the amount of points you earn means nothing. What matters is how you can redeem them. Bilt Rewards has a number of different ways that you can redeem your points.
Travel
For most people reading this, you'll likely want to redeem your points for travel. Bilt has partnered up with seven airline partners and one hotel partner. Your points transfer 1:1 to all transfer partners. Let me tell you, Bilt has a few partners that you'll definitely be interested in.
Bilt's airline partners include:
American Airlines AAdvantage
Aer Lingus
Aeroplan
British Airways
Emirates Skywards
Iberia
Air France/KLM Flying Blue
Turkish Miles & Smiles
Virgin Atlantic Flying Club
Hawaiian Airlines HawaiianMiles
Bilt has added two new partners to the Bilt Rewards program:
United MileagePlus
Asia Miles
The big benefit of these new partners is that they're tied to the Bilt Rewards network, not the card. You can transfer points you earn from paying rent through the Bilt app, even if you don't have the Bilt credit card.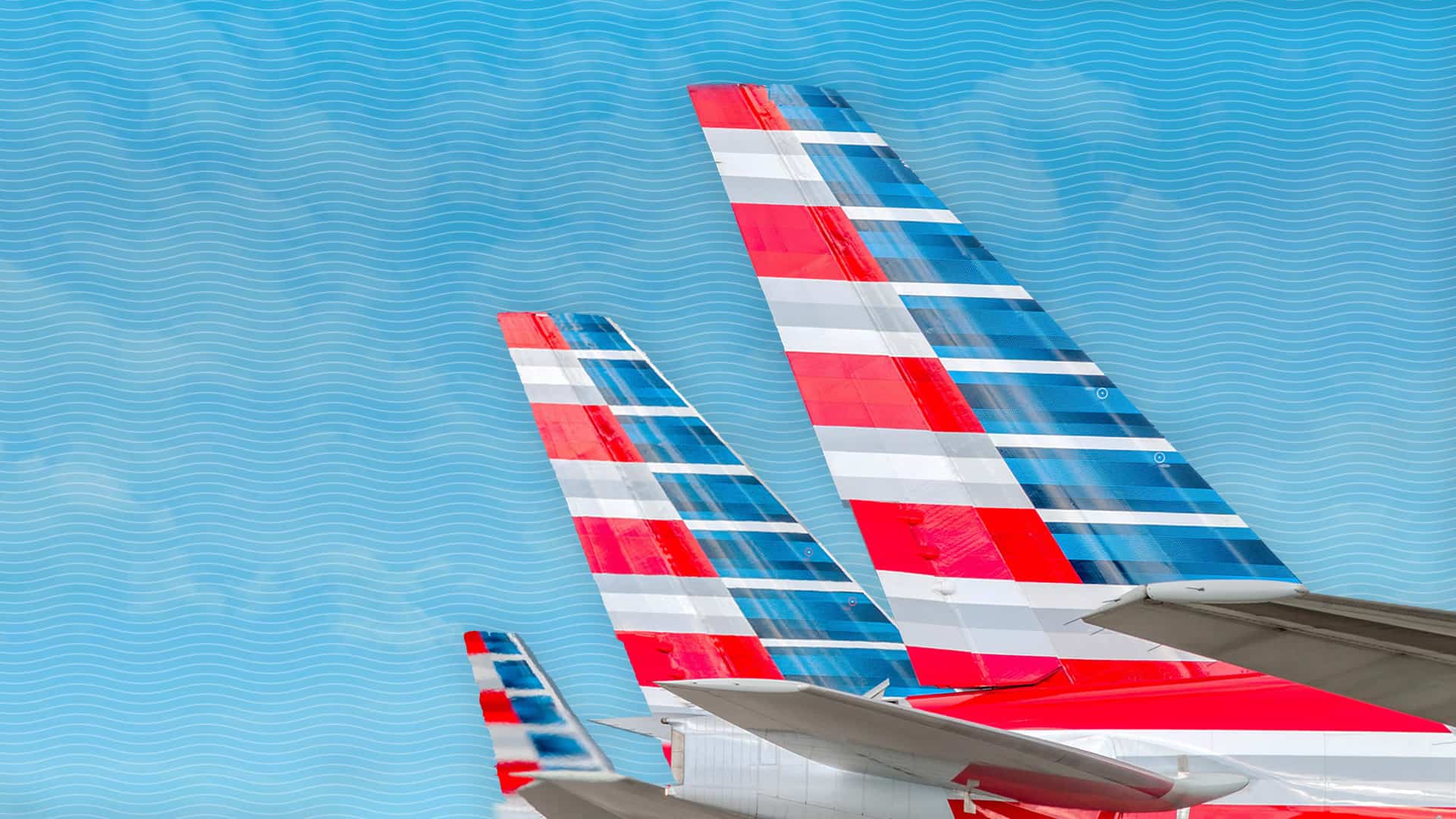 Bilt's hotel partner includes:
Bilt has really built a great network of travel partners. Of significance are American Airlines and World of Hyatt. Up until the launch of the Bilt Rewards program, there has not been a transfer partner of American Airlines AAdvantage program. Plus, there's other great value to be found in Aeroplan, Turkish and Virgin Atlantic.
The ability to transfer points to World of Hyatt is another great addition for a hotel partner. The ability to transfer to some high value programs is another benefit of Bilt.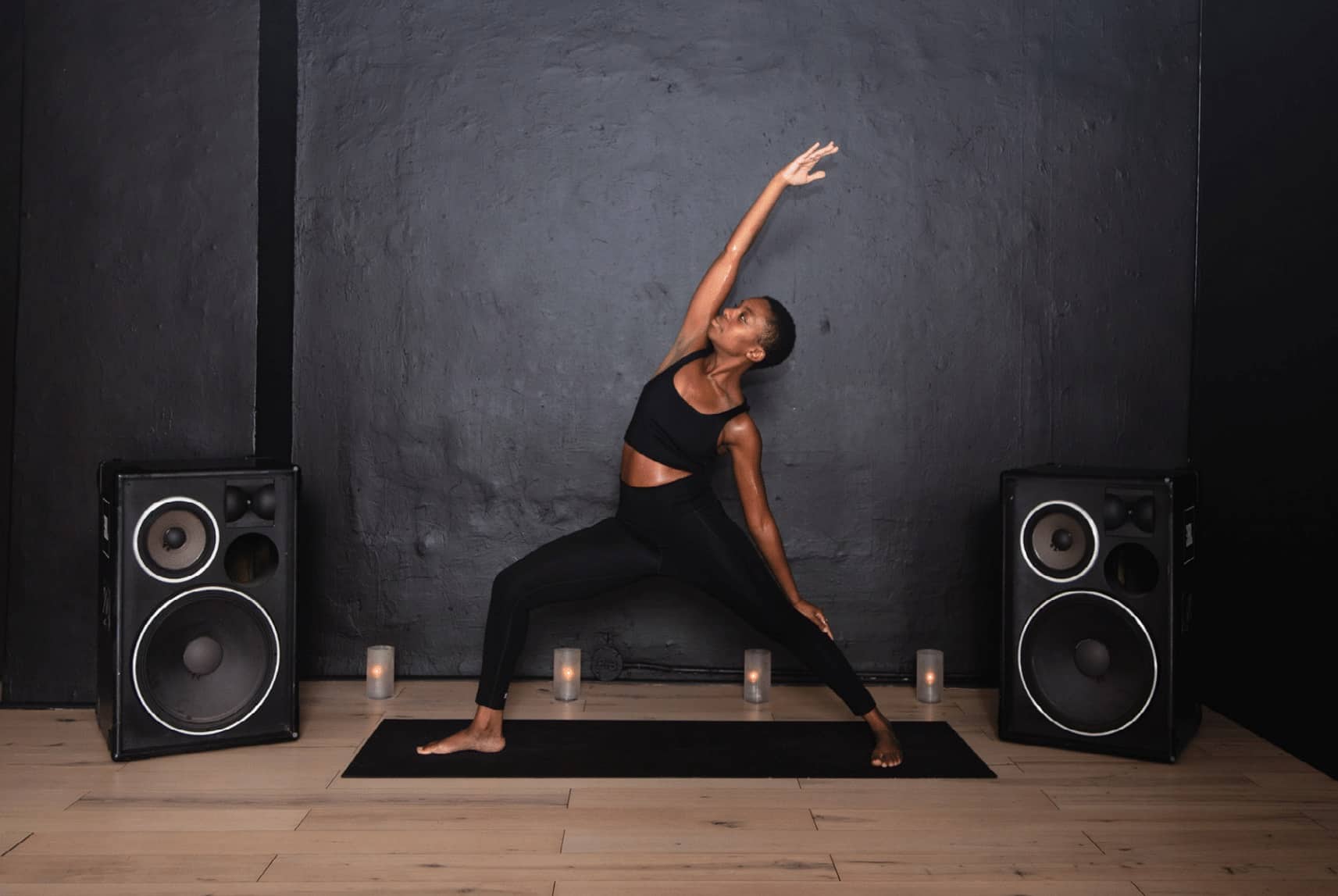 Fitness
If you'd rather redeem your rewards for lifestyle, then you can use your Bilt Rewards Points for fitness classes. You can book a class with the following fitness partners:
Classes start at 3,500 Bilt points.
The Bilt Collection
Bilt has put together the Bilt Collection of home decor, art & novelty items. If you'd prefer to redeem your points for tangible items, you can redeem them in the Bilt App. Items in the Bilt Collection start at just 5,000 points.
Rent Credit
Although we don't have the full details, you can use your Bilt points towards your next rent payment. This is a great way to pay yourself back for paying your rent on time.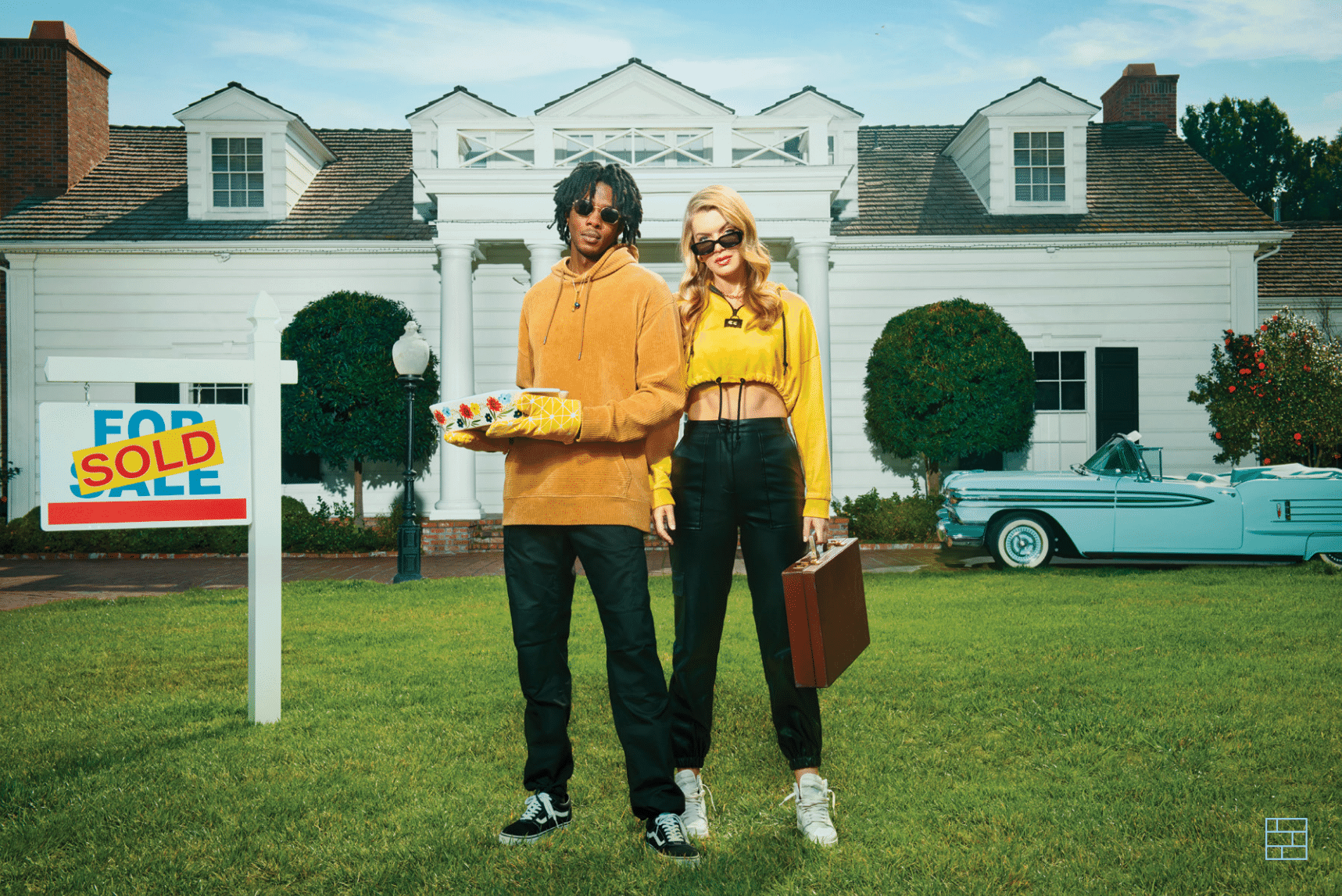 Bilt Rewards Helps Renters Prepare for Homeownership
One of the most interesting aspects of Bilt is how they help renters transition into homeowners. This unique feature really helps Bilt stand out, adding more value than just the points you receive.
For starters, Bilt helps you build your credit by reporting on-time rent payments to credit bureaus. When it comes time to apply for a mortgage, better credit means lower rates. Lower rates means lower payments, making the threshold to home ownership easier.
Additionally, first time home buyers are often shocked by the fees associated with buying a home. Between your down payment and closing costs, it adds up. Rather than redeem your Bilt Rewards points for travel or rent credits, you can save up. When you go to buy a house, get your financing through Bilt and you can redeem your points towards offsetting your closing costs.
Final Thoughts
Bilt rewards and the Bilt Credit Card offer a unique value proposition to renters. The ability to help build your credit and be rewarded for making on-time rent payments helps prepare renters for the future of homeownership. Plus, there are no additional fees for paying your rent through Bilt, unlike with other cards.
Whether you redeem your Bilt Rewards points for travel with their valuable transfer partners, or save them to apply towards a future mortgage, the flexibility is invaluable. Bilt Rewards is a game changer for renters, and should be on your list of cards to check out to help prepare you for the future.
New to the world of points and miles? The Chase Sapphire Preferred® Card is the best card to start with.

With a bonus of 60,000 points after $4,000 spend in the first 3 months, 5x points on travel booked through the Chase Travel Portal and 3x points on restaurants, streaming services, and online groceries (excluding Target, Walmart, and wholesale clubs), this card truly cannot be beat for getting started!
Learn More
Editors Note: Opinions expressed here are author's alone, not those of any bank, credit card issuer, hotel, airline, or other entity. This content has not been reviewed, approved or otherwise endorsed by any of the entities included within the post.