In This Article
Loading table of contents …
Streamline your business expenses with Melio. Pay bills using your credit card, save time, and earn rewards.
Using your card for daily purchases is essential for maximizing your credit card points. However, for many business owners, some of their largest expenses can't be paid by credit card.
Enter Melio.
Melio is a payment provider that allows you to pay for expenses like rent, inventory or contract work with a credit card even if your vendor won't accept credit card payments. Using Melio can be an excellent way to meet a welcome bonus spending requirement, earn more reward points from your daily spending or simplify your business' cash flow.
Never heard of Melio? Let's dive into the details and get you introduced!
What Is Melio?
Melio acts as a single dashboard for all your business' invoice payments. Simply snap a picture or scan your invoice, and Melio will identify the vendor. It's also possible to add vendors manually.
Once the invoice is loaded, you can pay using a bank transfer for free or use your credit card (with a 2.9% fee). Your vendor will receive an ACH deposit or a paper check in the mail.
You can use Melio to pay on the go. Simply by adding your invoice to the Melio app, you can pay bills with a click and still capture the necessary information for your business' bookkeeping. Melio syncs with Quickbooks and Xero, so even on the move you won't miss an important entry.
Of course, if you want to pay your vendor via ACH, you'll need their routing and account numbers. Unlike other payment platforms, the vendor doesn't need to sign up or do anything to receive payments. Melio will simply send a deposit if you have your vendor's account information or a check if you don't and they aren't a member of Melio. Melio will then draft your checking account or charge your credit card as you specify.
Melio is intended for business use so you won't be able to make person-to-person transfers with it. You'll only be able to pay vendors with legitimate business operations. If paying an independent contractor or freelancer who operates under their name, make sure to get an invoice. Melio will likely require it before approving your payment.
Earning Credit Card Points and Miles Using Melio for Business Expenses
For business owners who want to pay for as many purchases as possible on their credit card, Melio can be a great tool.
While increasing your expenses by 2.9% isn't normally a great business decision, Melio can help level out your cash flow. Making purchases on a credit card gives you an extra 45 days between when you make a purchase and when the credit card invoice is due and you must separate from your cash.
Most importantly, Melio can help you meet welcome bonuses on business cards with high spending requirements.
Many business owners' largest expenses can't be paid by credit cards. Landlords, inventory suppliers and contractors often want cash payment before services are rendered or product is delivered. Using Melio increases your available spend for earning credit card rewards. This might put previously out-of-reach welcome bonuses within your grasp.
When Not to Use Melio for Credit Card Payments
Melio markets itself as a one-stop accounts payable platform. While it does sync with several common accounting programs, you won't want to use your credit card for all payments.
Perform some calculations. Paying a 2.9% fee to earn 2X points just doesn't make sense. The math still doesn't work if you can earn the same value of points as you spend on the transaction. For instance, earning 3X points on a card while paying a 2.9% fee is basically a wash.
Remember that points don't have the same value as cash. Paying 2.9% to earn 3X points doesn't make sense when you're trading cold hard cash for points that could be devalued next week.
If you're skilled in redeeming points and can earn a hefty spread between the fee and the points earned, an arbitrage opportunity may present itself. In general, unless you're working on a minimum spending requirement, it's best to pay using a checking account, in which case, Melio doesn't charge a fee.
Additionally, some common business expenses aren't eligible to be paid on Melio with a credit card. Most notably you can't make loan payments on Melio with a credit card. This includes mortgages, car loans and other credit cards.
You also can't make entity-to-entity transfers or owner draws with Melio. For instance, you can't pay yourself out of your corporation or send money to another business entity you own.
You also can't make payroll transactions, personal payments or purchase pharmaceuticals, explosives or flammables through Melio. So if you're a fireworks engineer with a lot of prescriptions, Melio probably isn't the platform for you.
10xTravel Offer: Earn $50 When You Spend $200 on Melio
As a 10xTravel reader, you're eligible for an exclusive opportunity to earn $50 simply by signing up for Melio using our affiliate link. Once you've sent $200 worth of payments through Melio, you'll earn $50.
This special offer presents a win-win situation. Not only can you speed up the rate at which you earn credit card points, but you also have the opportunity to earn some extra money along the way.
Melio is a great platform to keep handy for when you find yourself in a minimum-spend pinch. There are no sign-up or maintenance fees. Earning $50 to try it out is just the icing on the cake.
Step-by-Step Guide: How to Use Melio to Pay Business Expenses and Earn Rewards
Signing up for Melio using the 10xTravel affiliate link is simple. Let's get you started with a step-by-step guide:
1. Click on the affiliate link to access the Melio sign-up page.
2. Once on the sign-up page, Click "Start Now."

3. After entering your email and creating a password, click on the "Sign Up" button to proceed.
4. Melio will walk you through adding your first vendor. You can follow the steps or go to the homepage and select the plus sign to add a new payment.

5. Search for your vendor or add a new one by typing the vendor name.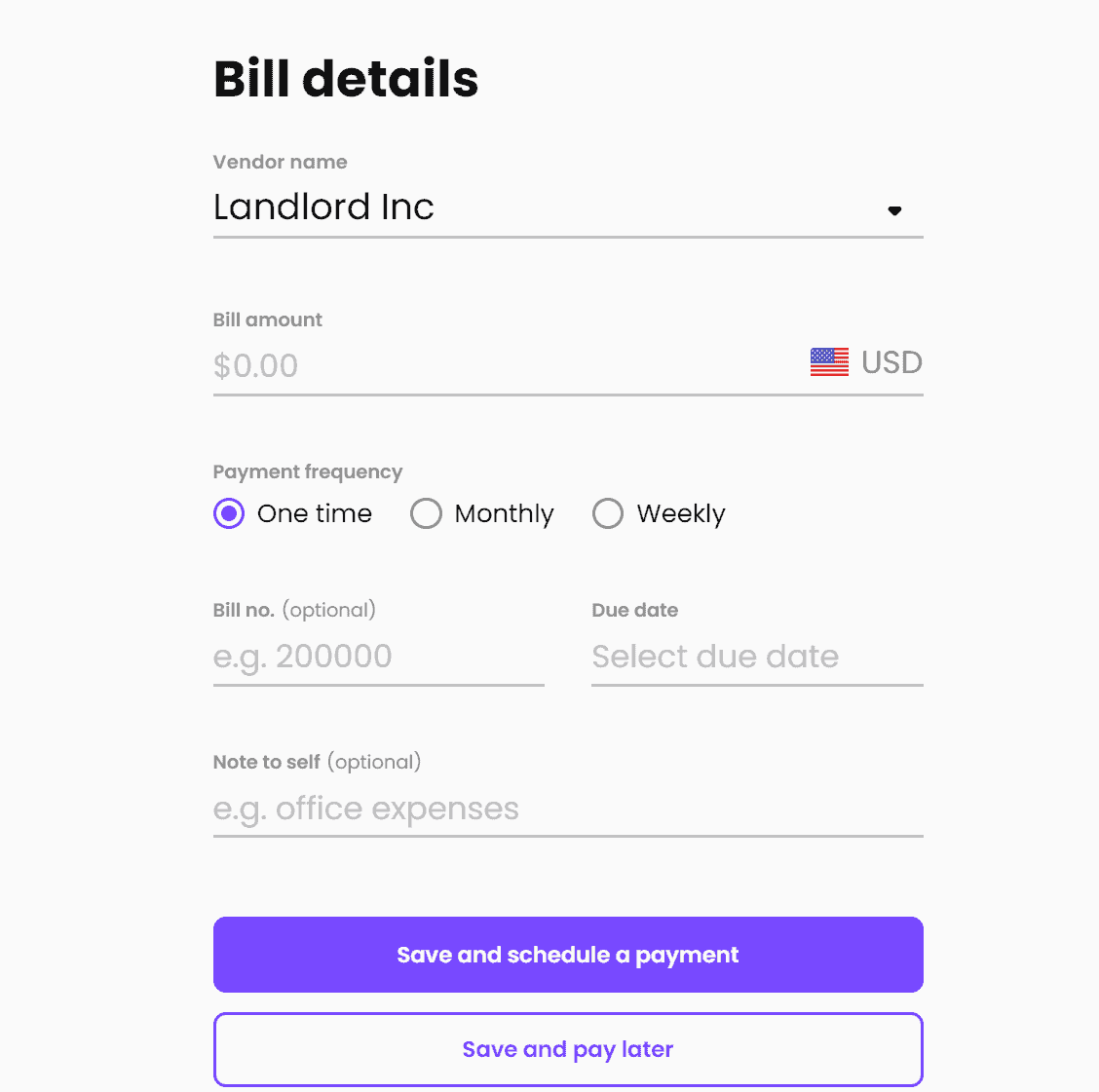 6. Tell Melio how you want to pay the vendor. You can use a checking account or credit card.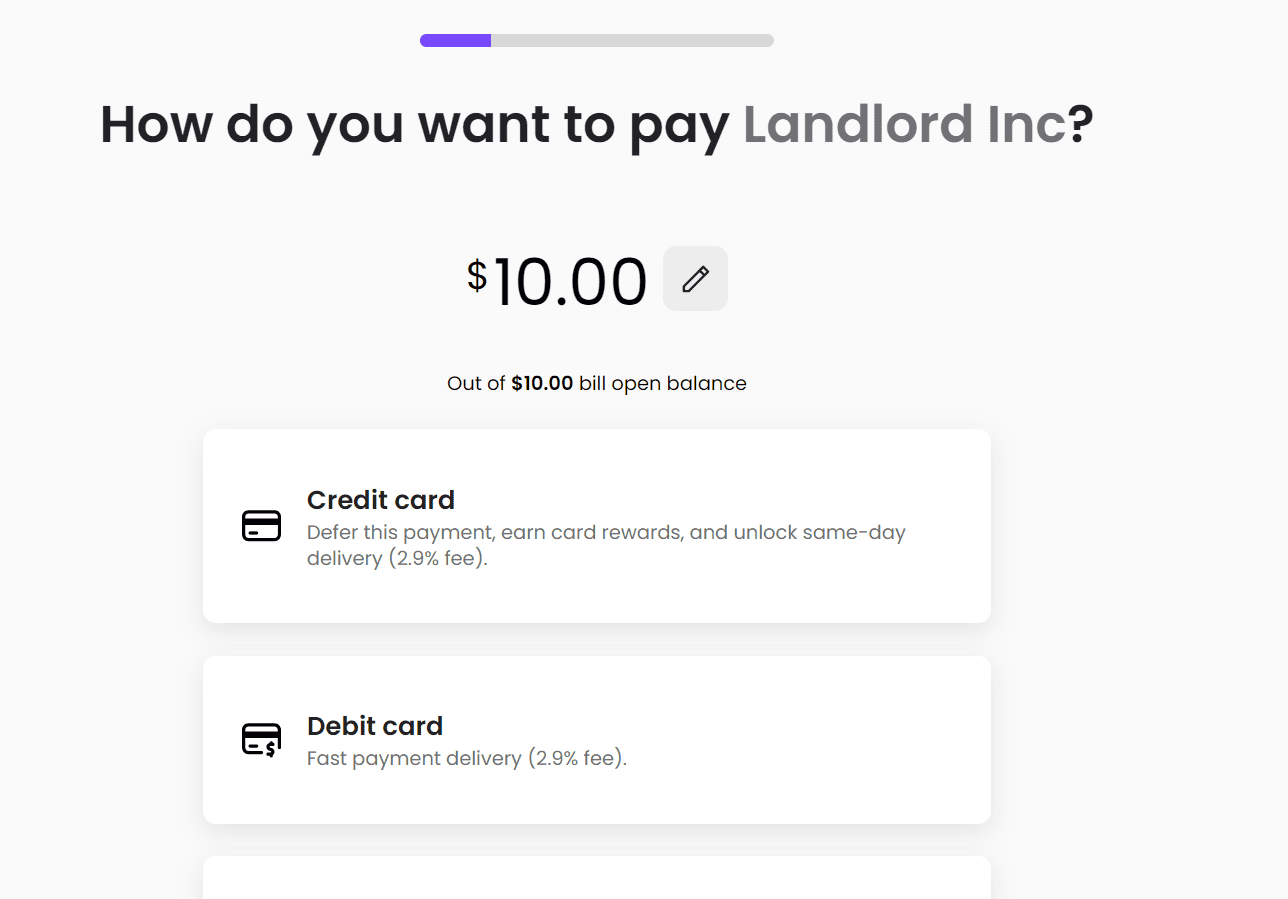 7. Add your card or bank account details.
8. Now your invoice is entered. All you have to do is schedule a payment.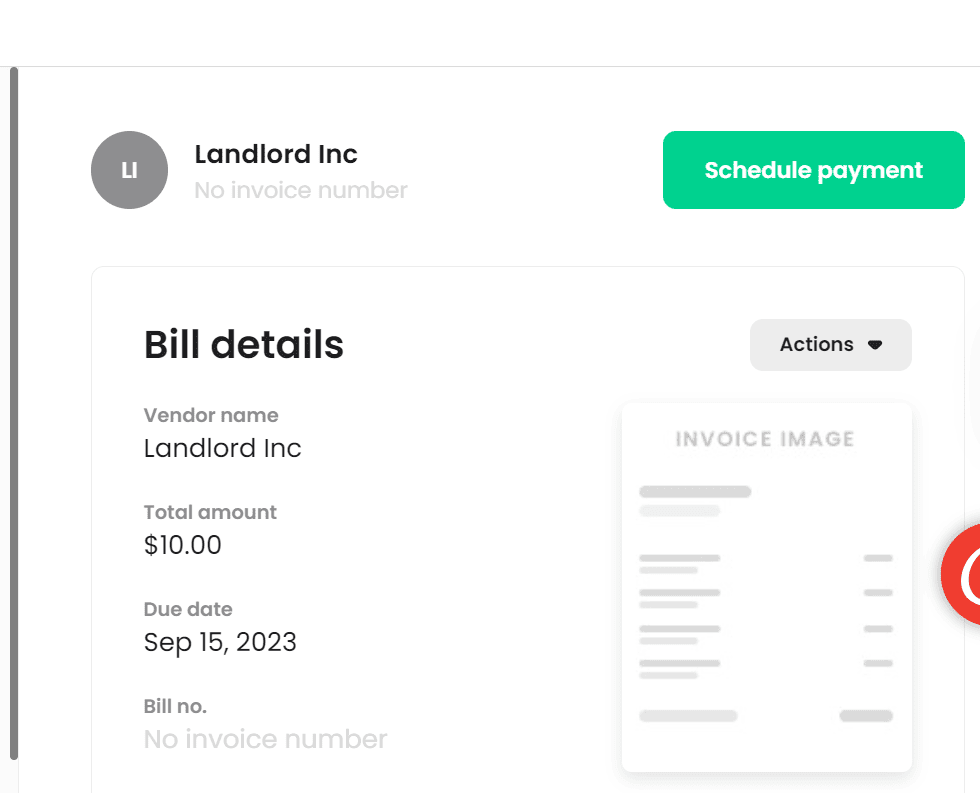 9. Click on "Schedule Payment" and tell Melio when you want the payment sent.
10. You're done! After you send $200 of payments, you'll earn $50.
Final Thoughts
Melio is a helpful tool for leveling out business cash flows or maximizing credit card rewards. By using Melio, your business can cover expenses that typically can't be paid with credit cards. Whether you need to make large rent, supplier or contractor payments, consider Melio the next time you have a minimum spend to meet.
Remember to use the 10xTravel referral link to earn $50 after spending your first $200 paid through Melio.
Chase Sapphire Preferred® Card
New to the world of points and miles? The Chase Sapphire Preferred® Card is the best card to start with.
With a bonus of 60,000 Chase Ultimate Rewards® Points after you spend $4,000 on purchases in the first 3 months of account opening. , 5x points on travel booked through the Chase Travel Portal and 3x points on restaurants, streaming services, and online groceries (excluding Target, Walmart, and wholesale clubs), this card truly cannot be beat for getting started!
Learn How to Apply
Editors Note: Opinions expressed here are author's alone, not those of any bank, credit card issuer, hotel, airline, or other entity. This content has not been reviewed, approved or otherwise endorsed by any of the entities included within the post.