Note: Some of the offers mentioned below may have changed or are no longer be available. You can view current offers here.
By Joe Cheung and Olivia Carter-Pokras
One of the most amazing things about what we do is we get to travel around the world and save money doing it, getting the chance to see, experience, and connect in ways that just weren't possible decades ago. Even if you don't use miles and points, the other side of the world is now literally one flight away. But the interconnectedness of the global community also means we all share the negatives along with the positives just as frequently and quickly.
One of the negatives is, of course, is COVID-19, a disease caused by the novel coronavirus SARS-CoV-2. As the coronavirus continues to spread throughout the world, the reality is that travel has and will be affected. So we wanted to make sure you're informed and have the information needed to make the best decisions possible.
The reality is, my family and I have an upcoming cruise scheduled in April so these thoughts are on my mind as well. This isn't just my family of five, but my parents (in their sixties) and my sister's family of four are coming as well. So, I thought it might be useful to share the basic facts and information I've uncovered while working towards a decision for my upcoming travel.
Before I get started, I should share my general attitude toward COVID-19 and potential disease outbreaks in general. Personally, I feel it's important to find balance between staying informed, preparing yourself, and not giving in to mass hysteria. It's a tough balance to strike and I'd be lying if I said I have it down pat. But I'm doing my best, and hopefully the following information will help you to do the same.
What Are The Novel Coronavirus And COVID-19?
I always find it useful to have a brief primer on the disease in question. COVID-19 is a disease that causes flu-like symptoms that first came into the public consciousness because of an outbreak in the Wuhan province of China this winter. COVID-19 is the disease, it is caused by the virus once known as the novel coronavirus (as in new coronavirus) and now officially named SARS-CoV-2.
To make an analogy, HIV is the virus that causes the disease AIDS, just like the novel coronavirus is the virus that causes the disease COVID-19. For more details on the naming of the virus and disease refer to this World Health Organization page. (Nomenclature sticklers will note that the WHO is also referring to it as the COVID-19 virus for simplicity sake though I just prefer to call it the coronavirus.)
Coronaviruses are a designation of virus type that is characterized by spread from animals to humans (and subsequently to further humans). The world has dealt with other coronaviruses in the past (like the original SARS and MERS), the reason the novel coronavirus causing COVID-19 is cause for concern is because it is new.
The other cause for concern is the current fatality rate for COVID-19. As of time of writing there have been over 90,000 documented cases and 3,000 deaths. The WHO recently determined COVID-19 has a fatality rate of about 3.4%, higher than originally thought. The common flu, while responsible for many more deaths this year (at least 18,000 in the US alone according to the CDC), is not as concerning both because we have a better understanding of the flu and because the fatality rate is much lower.
The upper estimate of flu fatality rate would be about 1%. While COVID-19's 3% fatality rate may come down due to people who have the coronavirus but aren't sick but it's doubtful it gets down to the level of the flu. Like the flu, the majority of COVID-19 deaths have been older people or people with pre-existing medical conditions. Strangely, there seems to be a lower incidence rate of COVID-19 in children.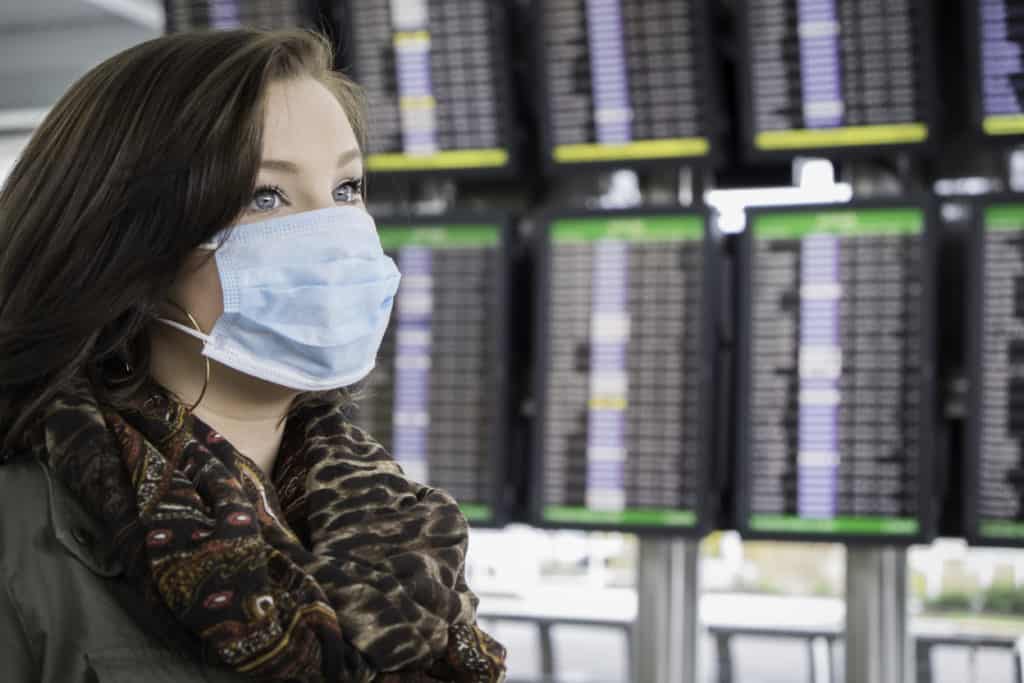 How Has COVID-19 Affected Travel?
As COVID-19 has continued to spread throughout the world, airlines have been canceling flights and reducing frequencies contributing to an overall slowdown of travel globally. There was the famous quarantine of the Diamond Princess in Japan and the majority of international travel to China and Hong Kong has stopped.
Cathay Pacific just today announced they were slashing 75% of their flights in March and parking half their fleet. Korea, the location of the second highest number of COVID-19 cases, has seen a huge decrease in visitors. Iran and Italy, the two other large epicenters, have seen the same.
The travel industry has seen its biggest drop since post 9/11. United reported that it's seen an almost complete drop of travel to China and a nearly 75% drop to other Asian countries. Now that Italy and Iran are affected, expect travel to decrease to Europe and the Middle East as well. Large gatherings and conferences like the Geneva Motor Show and the Game Developers Conference have been canceled, leading to more travel cancellations as people cancel their plans to visit those respective conferences.
With flights changes and cancellations, we thought it was important for travelers to know their options. Is it possible to postpone or cancel flights because of the coronavirus? What options do travelers have if affected? How can you best prevent getting sick when traveling?
How To Handle Your Current Travel Plans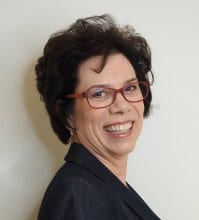 A big thanks to Dr. Olivia Carter-Pokras, Professor, Epidemiology and Biostatistics at the University of Maryland School of Public Health for sharing the following information.
For those with reservations for international travel or contemplating making international travel plans (e.g., spring break, summer vacation), you may be wondering about how the expanding coronavirus will affect your travel plans. For those who work in the travel industry, you may be monitoring what is happening with the "outbreak" for your clients.
Deciding whether to continue with your travel plans is a personal decision based upon available information, your health status and that of your loved ones, what your employer says, and the level of risk you are willing to tolerate.
Travel Insurance Tips
For those who already have travel insurance, read your policies carefully, and check the website of your travel insurance company for updates regarding the coronavirus. Even if you did not get "cancel for any reason insurance" earlier, you may still have some coverage.
For instance, Travel Insurance International says that you may have coverage under travel delay (e.g., flight delays), missed connection (but not due to lengthy screening for coronavirus at the airport–they say you need to get there early) and/or trip cancellation and interruption (e.g., quarantine).
If you have to cancel for any reason, you need to cancel within the specified period (e.g., at least 48 hours in advance). If you haven't yet made travel plans, consider getting "cancel for any reason insurance" immediately after making the first payment (or award reservation).
Please read the policy carefully first to make sure that it covers cancellations or changes due to the coronavirus.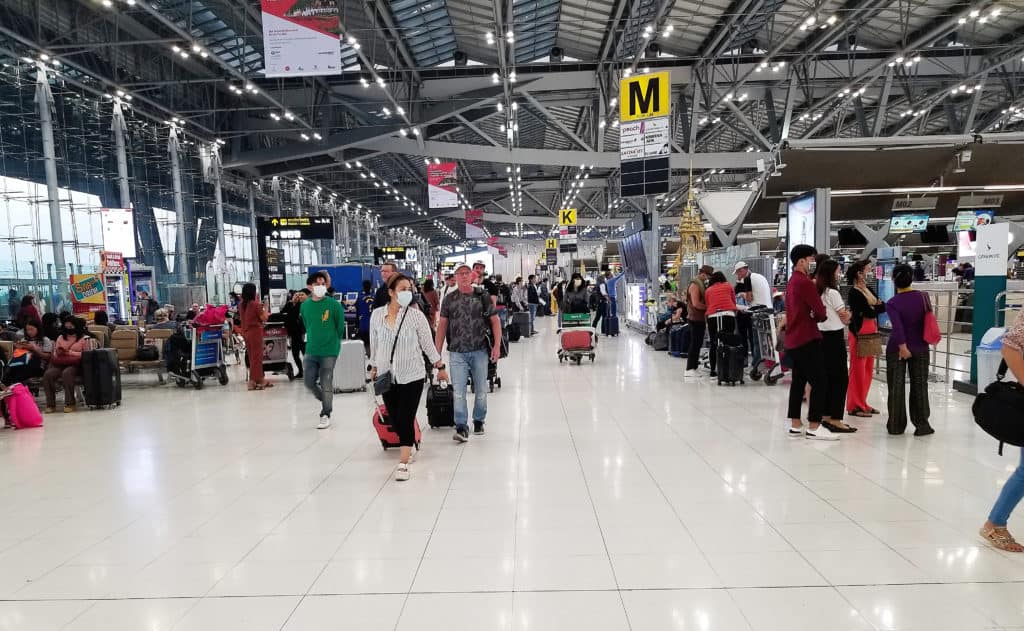 Things To Consider If You Have Travel Plans
If you are transiting through another country, have a multi-country itinerary or have back to back trips planned, check out travel restrictions compiled by the International Air Transport Association (IATA).
Here are questions for you to consider, as well as resources:
Does CDC have a travel (health) advisory for the countries you are planning to visit (or transit through)?
Have other travel advisories been issued for the countries you plan to visit (or transit through)?
 Have coronavirus cases been reported in the country you are planning to visit (or transit through)?
Is the country you are considering traveling to (or transiting through) showing "sustained community transmission (CDC Risk Assessment Level 1-3)?
Do you need to transit through another country to get there? Will you be allowed to enter your transit or final destination country? Or, return home?
How is your health and that of your traveling companions? Does anyone have an underlying health condition that can put them at an increased risk of severe complications from the coronavirus (e.g., cardiovascular disease, diabetes)?
How prepared is the country you are planning to visit to handle epidemics and pandemics (global health security index)?
What does your employer say about international travel? Several employers are now placing restrictions on travel.

The University of Maryland School of Medicine now requires that all faculty, staff and students self-quarantine for 14 days after returning from travel to or through countries with sustained community transmission of COVID-19 (CDC Risk Assessment Level 1-3).

What does your local college and University say about traveling there? On March 2, the Centers for Disease Control and Prevention asked colleges and Universities to reconsider their study abroad programs.
Are you prepared for the possibility of being placed in quarantine for 2+ weeks? Can you telework? Do you have urgent plans upon return that you don't want to miss (e.g., sister's wedding)?
Additional resources:
Current COVID-19 Travel Exception Policies – Domestic Airlines (Updated 3/2/2020)
Now, back to Joe who will share some info on how U.S. airlines are handling things.
Currently, due to a presidential proclamation, foreign travelers may not enter the United States if they have transited through China (excluding Macau and Hong Kong) or Iran within the past 14 days. US citizens will need to enter through approved airports if they fall into that category. Most airlines are re-routing passengers who fall into that category.
In addition, some airlines have started offering travel exceptions or change fee waivers related to COVID-19. We've outlined US based airline policies below.
Alaska Airlines
Alaska Airlines currently offers a "book with confidence" waiver. For tickets purchased between February 27th and March 12th Alaska will allow you to make a one time change or cancellation (which deposits the funds into your Alaska wallet). This will be fee free but fare differences will apply. This is available even if you booked through a 3rd party, though you will need to contact the 3rd party not Alaska in that instance.
Allegiant Air
No current travel exception policy in place.
American Airlines
American Airlines is now waiving change fees for ALL passengers scheduled to travel from March 1nd – April 30th, 2020. Travel must begin by December 31st, 2020. This is valid for original flight dates anytime between now and January 1st, 2021, but travel must be completed within one year of the original booking date.
Flight service to Milan has been suspended completely and other international routes to affected areas have been reduced.
Delta
Delta has suspended its service to Beijing and Shanghai until April 30th, 2020. Service has been reduced to Seoul, Korea, and the JFK-Milan flight is suspended until May 1st, 2020.
All international flights booked on or before March 1st, 2020 are eligible for changes or cancellations with no change fee. Fare differences will apply to changes and cancellations will result in credit towards a future flight. Future flights must be taken by February 28th, 2021.
Delta is now waiving change fees for ALL passengers scheduled to travel from March 1st – April 30th, 2020. Travel must begin by December 31st, 2020.
Frontier Airlines
No current travel exception policy in place.
Hawaiian Airlines
Hawaiian Airlines temporarily suspended its flights to Seoul Incheon until April 30th, 2020. Any previously booked flights between February 24th and May 1st can be canceled without penalty. They can also be rebooked, if the rebooked travel takes place before October 31st, 2020 there will be no change fee or fare difference, travel rebooked to take place after October 31st, 2020 will also require no change fee but will be subject to a fare difference. Contact Hawaiian for flights booked directly and your travel agent if booked through a travel agent.
JetBlue Airways
JetBlue was the first airline to offer free changes and cancellations for new bookings in response to COVID-19. Change and cancellation fees are suspended for new bookings made between February 27th and March 11th, 2020 for travel through June 1st, 2020. There are currently not travel restrictions for JetBlue destinations.
Southwest Airlines
Southwest always has free changes and cancellations (though the latter goes to a travel bank for future Southwest travel). They do not currently serve any severely affected areas and thus have not reduced service.
Spirit Airlines
No current travel exception policy in place.
Sun Country Airlines
No current travel exception policy in place.
United Airlines
United is now waiving change fees for ALL passengers scheduled to travel from March 2nd – April 30th, 2020. Travel must begin by December 31st, 2020.
United has suspended flights to China, including Hong Kong, until April 30th, 2020. They have also reduced service to Tokyo, Osaka, Singapore, and Seoul. They are now offering change and cancellation fee waivers for many affected cities.
For flights to or from Wuhan (WUH), refunds are allowed for all unflown flights including non-refundable tickets, provided the original ticket was purchased by January 21st, 2020. For tickets purchased before February 12th, 2020 to Beijing (PEK), Chengdu (CTU), Shanghai (PVG), or Hong Kong (HKG), tickets can be cancelled or changed for free. Tickets to Italy can be cancelled or changed for free if they were bought before February 27, 2020.
United's change and cancellation fee waivers are rapidly evolving and the fine print differs by destination. Double check the particulars for your itinerary on United's website.
How To Prevent Illness While Traveling
I think it's worth a short discussion about how to prevent illness while traveling. You've hopefully heard this many times by now but it bears repeating: wash your hands frequently and try not to touch your face. You should be washing your hands for about twenty seconds and not touching your face is self explanatory (though very difficult!).
My wife has already got us into the habit of wiping down seats on planes before we sit down, but that's something you can consider as well. Definitely wash your hands before you eat and again try not to touch your face. It's easiest for pathogens to enter your system through your face where there are so many exposed surfaces and openings.
But remember, the above are best practices even if COVID-19 wasn't an issue. You really should be washing your hands, coughing into your sleeve, and trying not to touch your face all the time. Also note that most health organizations and the surgeon general only recommend masks for sick people to prevent spreading infection. For various reasons, masks worn by healthy individuals often increase the risk of infection.
My Current Thinking About My Upcoming Cruise
I'd like to end this information heavy article with some thoughts about my own upcoming travel. I'll be traveling with my 60+ year old parents, five kids, and three other middle aged adults. We are scheduled for a five night cruise out of Miami.
In terms of my concern, even though my parents are older, they don't have pre-existing conditions so for the entire family I'm not super concerned about either the prospect of getting ill or how bad things would be if we get COVID-19. The odds right now seem to be that we will all be able to make a full recovery or might not even show symptoms at all.
My bigger concern, however, is whether COVID-19 will lead to travel disruptions. One year from now, the coronavirus will be much better understood, the world will have developed at least some level of herd immunity to COVID-19, and I'm guessing travel will be getting back to normal.
One month from now, however, we may be in the same situation we are in right now or even a slightly worse one. A quarantine like what happened to the Diamond Princess in Japan, while unlikely in the United States, would be my worst nightmare. So I'm weighing the low risk of that occurrence with the high impact it would potentially have on my family and me.
We still haven't decided what to do yet, but currently plan to go on the cruise. We will monitor the news and change our course as things evolve and more information becomes available.
The most important thing my family and I have resolved to do is to not be hysterical about COVID-19. Sure, unknown diseases are scary, but panicking helps no one. I did my best to present the facts and evidence most agreed upon currently by the scientific community and I plan to keep myself informed in the same way going forward.
As we wait to better understand the coronavirus and how to minimize its effects, travel becomes a secondary concern, so it's good to see airlines accommodating passengers affected by COVID-19. Time will tell how the coronavirus ultimately affects travel both in 2020 and beyond.
Have you changed, voluntarily or out of necessity, travel plans because of COVID-19? We'd love to hear your experience and how you're thinking. Please respectfully share your thoughts and ideas in the comments!
---
10xTravel is part of an affiliate sales network and receives compensation for sending traffic to partner sites, such as CreditCards.com. This compensation may impact how and where links appear on this site. This site does not include all financial companies or all available financial offers.
Editors Note: Opinions expressed here are author's alone, not those of any bank, credit card issuer, hotel, airline, or other entity. This content has not been reviewed, approved or otherwise endorsed by any of the entities included within the post.