In This Article
Loading table of contents …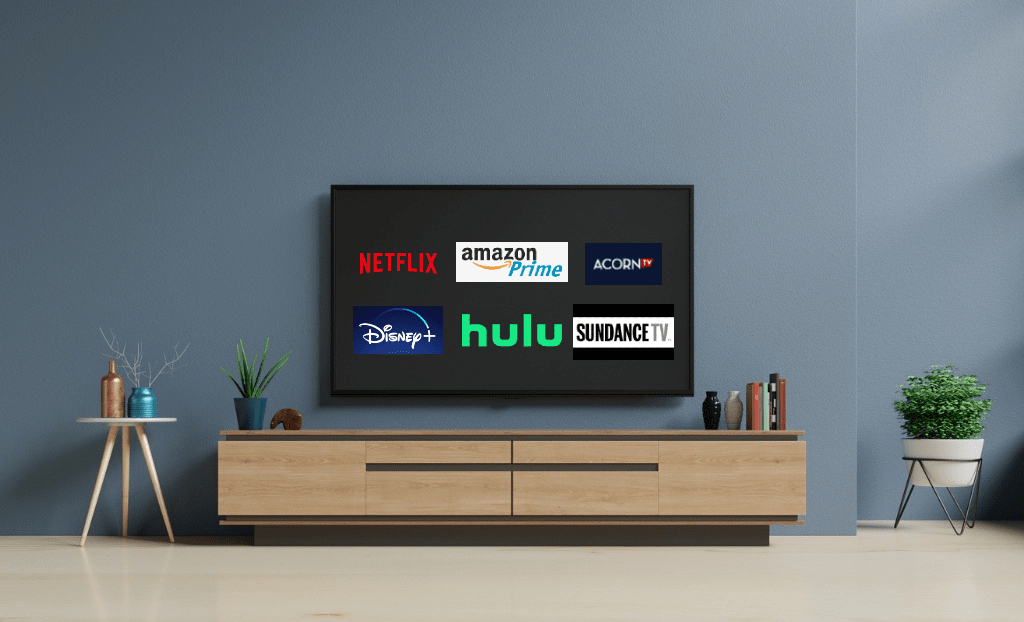 Note: Some of the offers mentioned below may have changed or are no longer be available. The content on this page is accurate as of the posting date; however, some of our partner offers may have expired. You can view current offers here.
Thanks to the proliferation of streaming services, there's no shortage of entertainment to help us pass the time and brighten our days with good quality TV.
We've seen an explosion of global content in the last few years. There's anything and everything, for every taste, from Korean language zombi shows to Swedish family saga full of romance and intrigue.
There are so many binge-worthy shows, but because we are a travel blog, let's focus on shows with an international focus and on shows that inspire us to travel.
Netflix
Fauda (Israel)
This show, set in Israel, doesn't have sweeping shots of historic sites or natural wonders . Rather, it focuses on an elite team of Israeli commandos and their attempts at fighting terroism and preventing terror attacks. The pace is frenetic, the tensions are high, but we also get a glimpse into the private lives into the Israeli and Palestinian societies.
The moral complexity and white-knuckle suspense keep audiences enthralled and clamoring for more. Season 3 starts April 18.
Unorthodox (Germany, USA)
This four part miniseries left me craving for more and hopefully a second season is coming. The show is loosely based on a memoir of a young woman who left her ultra-Orthodox community in Brooklyn.
To put as much distance as she can between herself and her old life, the young heroine moves to Berlin where her mother lives and where she tries to navigate her new, secular life. The acting is superb and the show perfectly conveys the young and fresh energy of Berlin.
The city is a major character in its own right and watching this show made me want to book another trip to Germany's young capital ASAP.
Babylon Berlin (Germany)
A neo-noir show takes place among glamor and vice of the early 1930s Berlin. The show is dark and moody with a big dose of flapper culture and 1930s jazz. And while not exactly historic, it offers a glimpse into European reality between the two world wars.
Street Food (USA)
A fascinating look at the global cultural journey through food. The first season of this mouthwatering show focuses on Asian street food. From Thailand to South Korea to Singapore, the show highlights the chefs and their stories. The show does a deep dive into how influential street food is in shaping each country's culinary history.
The next season with a focus on Latin America is slated for release in late summer of 2020.
Somebody Feed Phil (USA)
The creator of Everybody Loves Raymond is eating his way around the world. This travelogue takes in local cuisine from Lisbon to Bangkok to Buenos Aires. A word of warning – don't watch this show on an empty stomach because the visuals are stunning and the food looks utterly delicious.
If you aren't sure where you'd want to go on your next trip, Somebody Feed Phil offers plenty of inspiration.
Tales by Light (Australia)
The show is about professional photographers and filmmakers traveling the world and capturing the world from new and previously unseen angles. This show is all about telling powerful stories of people inhabiting the remote places they visit, and the stunning scenery makes it extra special.
This is a perfect show for any budding explorer or photography aficionado.
Dark Tourism (New Zealand)
If you are into the macabre and the unusual, you'll love this show. The creator visits nuclear explosion sites, voodoo festivals and haunted forests. This isn't your typical travel show – it takes the audience really off the beaten path and into the parts of the world few dare to visit or even know exist.
Call the Midwife (UK)
A period drama series about nurse midwives working in London's East End neighborhood of Poplar in the 1950s and early 1960s. London is still grappling with post-war distraction and poverty. The show is utterly binge-able, once you start watching, it's hard to stop.
The lives of Poplar residents and the midwives caring for them unfold among the social and political changes during these two turbulent decades. If you ever wondered why and how London's East End changed after the war, watch Call the Midwife. You'll fall in love with the midwives and their patients.
Amazon Prime
Scott & Bailey (UK)
Some of the best British crime shows have strong female protagonists and Scott & Bailey is no exception. Two female detectives of Manchester Metropolitan Police solve murders and deal with personal crises and family life.
There are no high speed car chases or excessive high tech gimmickry – instead there are clever and observant detectives that make the most formidable team and give the job their all. We see the darker, grittier side of Manchester and the show offers a great glimpse into contemporary British life.
Cold Feet: The New Years (UK)
The sequel to the long running British comedy Cold Feet, the show has the same cast of now older and now (hopefully) wiser characters. There's the classic set of issues associated with the middle age: teenage kids, divorces and second marriages.
The show is also set in Manchester, but unlike Scott & Bailey, it shows Manchester's softer, more romantic side. We see tranquil tree-lined streets, beautiful old industrial buildings repurposed as luxury apartments and cool bars. The show is known for its sharp wit and humor.
Rick Steves' Europe (USA)
Most people heard of Rick Steves' excellent travel guides but did you know that there's a television series as well? He's a perfect travel partner, guiding us through European cities and villages. The cinematography is gorgeous, and the series are definitely wanderlust inducing. Be careful, watch at your own risk, you'll want to book your next European vacation before the credits are over.
This gold-standard of travel shows is also available on Hulu.
Acorn TV
A Place to Call Home (Australia)
Imagine Downton Abbey but set in the 1950s and 1960s Australia and you get A Place to Call Home. Beautiful scenery, story line that spans decades, deceit and family conflict and a sweeping love story, this show has it all in spades.
I dare you to watch it and not want to jump on the next fare deal to Down Under.
Doc Martin (UK)
A show that will make you laugh out loud, Doc Martin is set in a fictional seaside village of Portwenn (Port Isaac in Cornwall). After a surly, grouchy and self-centered surgeon develops a fear of blood, he's forced to move to Portwenn and practice as a GP.  Hilarity ensues as Doc Marten encounters the village's quirky inhabitants.
The show does a great job of showcasing Cornwall's majestic landscape and the charming Port Isaac. You are guaranteed to be moved by the beautiful and ragged coast and you'd want to book a ticket to London as soon as you finish watching the series.
Disney+
Lost Cities With Albert Lin (USA)
In this show scientist and explorer Dr. Albert Lin is attempting to find some of the world's most famous lost cities. He travels to the jungles of Columbia, to Israel, to Micronesia and many other fascinating destinations looking for the origins of the legends. He interviews historians, archeologists and other experts to discover lost civilizations.
This is a great show to watch with kids to inspire the love of adventure and travel in the younger audiences. Dr. Lim uses the latest tech such as ground-penetrating radar, LiDar and 3D scanning to revolutionize archeology. So he's like a modern day Indiana Jones with better tech toys!
Gordon Ramsay: Uncharted (USA)
If you like Hell's Kitchen, you'll like this new Gordon Ramsay adventure. The celebrity chef travels around the world to learn new and unusual cooking techniques. In each location, he meets with indigenous people to learn about their food and culture and to sample new dishes.
Part cooking show, part adventure show, it takes us to uncharted territories and places we haven't been before. If you like adventure, this show is sure to inspire you to both cook new, more adventurous things and to get off the beaten path and start connecting with locals on a whole new level.
The Suite Life of Zack & Cody (USA)
Wouldn't it be sweet to live in a hotel and have the whole hotel as your playground? Apparently fans of this show found the idea very appealing, as this goofy show has a lot of devoted fans and has been one of the most popular Disney channel shows.
Membership Rewards® Points
after you spend $4,000 on eligible purchases with your new Card within the first 6 months. Terms apply.
Annual Fee: $250 Terms Apply. | Rates & Fees.
Hulu
Deutschland 83 (Germany)
If you liked The Americans, you'll like Deutschland 83. Set in 1983 East Germany, a 24 year old soldier is sent to the west as an undercover Stasi agent to gather NATO secrets. This is both a coming of age story and a spy story where nothing is what it seems.
This drama series is set in a time period that's just a few years before the fall of Berlin wall. If you can better understand the life that preceded Germany's unification, you'll understand modern Germany so much better. If you are planning to travel to Berlin in the near future, this is a must see.
Basic Versus Baller: Travel at Any Cost (USA)
Two Instagramers set out to explore a city, one on a budget and the other goes all out. An interesting look at the same place from two very different angles. Hopefully, we can gain some useful travel tips from each side of the equation.
Up To Speed (USA)
A new unique historical travel show that showcases lesser-known landmarks and monuments across the U.S. The show is quirky and informational at the same time
Sundance Now
The Restaurant (Sweden)
It's 1945 and WWII had just ended when two strangers, a working class boy and a girl from a rich and influential family, meet during the V-Day celebration. Set in Stockholm, the show has been compared to Downton Abbey. This is a show about love, hate and social change in post war years.
This Sweedish historical drama has a great love story and fierce family rivalry spanning several decades. Stockholm was one of a few European cities untouched by war and the cinematography does great justice to this beautiful city.
Best Credit Cards to Use for Streaming Services
A lot of streaming services offer the first week, or sometimes even the first month, free. After your free trial is over, it's best to use a credit card that earns more than 1X on these services.
If you have Chase Freedom, use it to pay for streaming services during the second quarter of 2020. You will earn 5X Ultimate Rewards points.
If you have Chase Ink Business Cash, you can purchase Netflix or Hulu gift cards at office supply stores and earn 5X Ultimate Rewards points.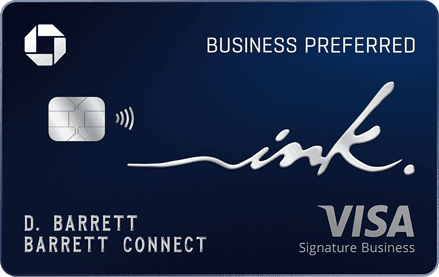 Any card that earns more than 1X on grocery store spend, such as American Express Gold card, can be used to purchase Hulu and Netflix gift cards at the grocery store. These gift cards can then be used to pay for the streaming services.
Membership Rewards® Points
after you spend $4,000 on eligible purchases with your new Card within the first 6 months. Terms apply.
Annual Fee: $250 Terms Apply. | Rates & Fees.
Final Thoughts
As you can see, there's no shortage of great TV to occupy our time. If we can't travel, at least we can be armchair travelers. I am getting so much travel inspiration right now and my list of places to visit grows every day.
So what are you watching these days? Share your favorite shows in the comments and tell us how they inspired your future travel.
New to the world of points and miles? The Chase Sapphire Preferred is the best card to start with.

With a best-ever bonus of 100,000 points after $4,000 spend in the first 3 months, 5x points on travel booked through the Chase Travel Portal and 3x points on restaurants, streaming services, and online groceries (excluding Target, Walmart, and wholesale clubs), this card truly cannot be beat for getting started!
Learn More
Editors Note: Opinions expressed here are author's alone, not those of any bank, credit card issuer, hotel, airline, or other entity. This content has not been reviewed, approved or otherwise endorsed by any of the entities included within the post.