About a year ago my fiancé summoned me to the dreary wedding planning dungeon and placed a task on me so heavy my knees nearly buckled at the weight, "plan our honeymoon."
Okay, maybe that's a bit dramatic, but that's how I remember it. I was 22, so I hadn't traveled much and I certainly had no experience figuring out what were the top priorities to consider for the most important trip of our lives (let's be honest, sex was the only priority I could think of).
Choosing our destination was the first step. So, like with everything I do in life (even choosing the right bug spray) I started with an absurd amount of research.
I spent weeks drowning in "top 10 honeymoon" lists and rather unhelpful advice from family and friends. What I discovered is that there is plenty of information out there about what destinations are most visited for honeymoons and what spots have the most romantic views, but there is little about how to choose the right one for you.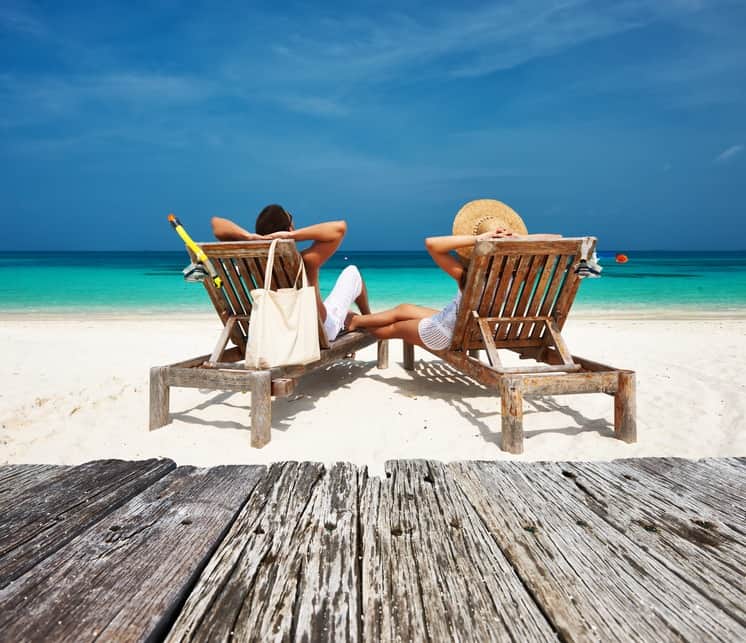 So, I've developed a list of tips to ease your pain. This won't be a step-by-step manual that leads you to the perfect destination. But, in a sea of unhelpful honeymoon information, I hope these tips simply help you narrow it down. (And I'll sprinkle in some points/miles advise as a bonus)
Let's face it, your honeymoon is a big damn deal and those U.S News Travel top 10 lists just aren't cutting it.
1) Don't Procrastinate
I like the thrill of procrastination as much as you do, don't get me wrong, but this is one trip you can't afford to screw up.
Whether you're booking a suite at an all-inclusive in Cancun or lining up several bed and breakfasts across the London countryside, the best options book up early. Not only that, but research suggests that it's best to book your airfare around 54 days before departure, so you're going to want to know where you're headed as soon as possible.
Bonus Tip: If you're planning on using points/miles to book any part of your trip, frequent travelers suggest at least six months out is the best time to find reduced award bookings.
2) Know Your Budget
Before you book that honeymoon suite in the Maldives, you have to sit down with your significant other and decide a solid budget range.
There is no right or wrong amount of money to spend on your honeymoon, but determining your budget will help narrow down what is even possible (although if you follow our points/miles advice, you'd be surprised what's possible). Before you even begin envisioning your dream honeymoon, set aside some time to come up with a budget range that both of you can agree on. My advice, don't skimp on this trip… this is your one and only (hopefully) honeymoon, and I can almost promise you won't regret spending a little more than feels comfortable.
Bonus Tip: Points and miles can take your small budget and blow the doors wide open. Check out some of our amazing reader success stories for examples.
3) Envision Your Honeymoon Together
Once you have a budget in mind, close your eyes and picture exactly what you want to be doing on your honeymoon.
Get together with your bae (as the kids say these days) and have them do the same thing, and talk through what you're thinking. Are you dreaming of cocktails and lounging in a cabana by the ocean or hiking adventurous trails in the Canadian Rockies? Would you rather be learning about history on a gondola ride in Venice or relaxing with a glass of wine while watching the sunset in Napa? Take notes of what your partner is saying and figure out what style of honeymoon will make you both happy.
Bonus Tip: Just because all your married friends went to Cancun on their honeymoon, doesn't mean that's the best option for you. Check out my very own unique honeymoon to the Canadian Rockies and find out how I did it for next to nothing.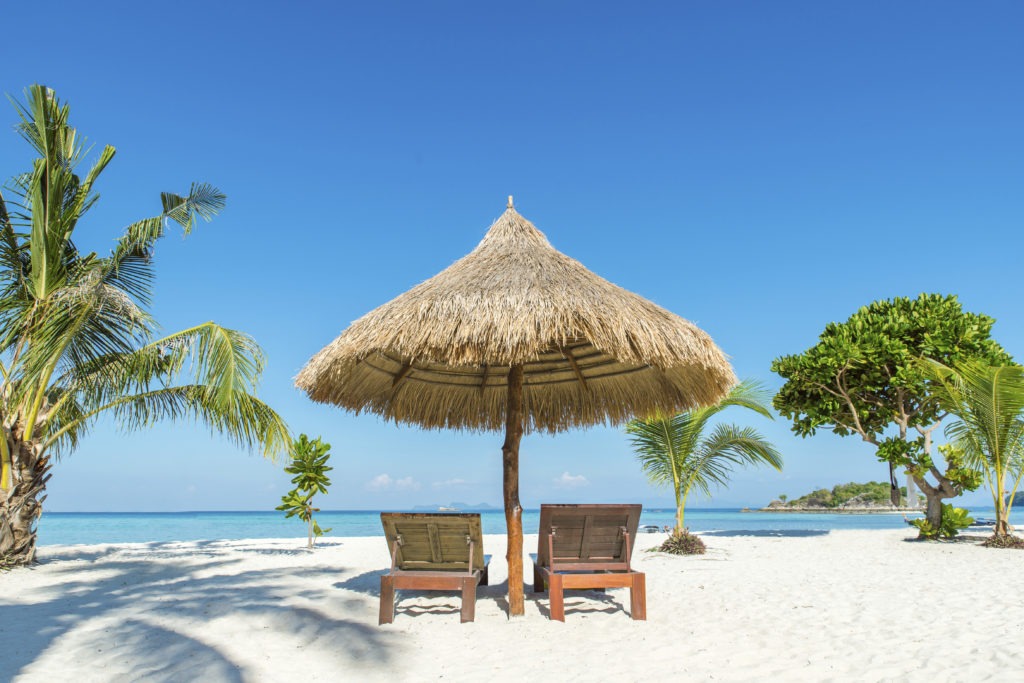 4) Determine Trip Length and Distance
In my opinion, figuring out the length of your trip and how far you want to travel for it are two of the most important factors of a stress-less honeymoon.
First, determine how long you want to be away. The length of an average honeymoon is 8 days, but you may not have the budget for that or maybe you guys are thinking a 6-week Europe tour – that's totally up to you. But, the length you do decide on should really help to narrow your options.
Trust me, the last thing you want is to be stuck on a plane for half of your honeymoon.
Bonus Tip: If you have the time for a Europe trip, Paris is easily one of the most romantic cities on earth. Check out this awesome London and Paris honeymoon using points and miles.
5) Think About Weather
Unless surviving a hurricane is on your bucket list, you should take some time to research what the weather will be like at your destinations of interest.
Even before you do that, you should consider what you want the weather to be like. Are you thinking hot and steamy or cold and quiet? You want to be comfortable the whole time, so figure out what destinations will most likely be in the comfort zone. Just as important, make sure you check out for possible severe weather – this may be a trip you want to error on the side of caution.
Bonus Tip: Heading to a destination this is in off-season can be a great way to find high value at lower costs.
6) Consider Current Events
Similar to weather, you don't want to put yourself in a situation where something bad could happen in the area you are traveling to. Pay attention to things like natural disasters, civil unrest, and financial crisis, some simple research on current events can help you stay away from a potentially disastrous honeymoon.
Bonus Tip: Current events can also provide advantageous opportunities. For example, Brexit has made travel to Britain cheaper – not only flights, but your buying power once you get there.
7) Choose Your Own Adventure
Do your own thing. The best part of your honeymoon will be the adventure you have together (in and out of the sheets), and there is nothing adventurous about going on the exact same honeymoon your brother took six months ago.
Recommendations from your friends and family are good and all, but figuring out your own path, choosing your own activities and finding that unique destination that just feels right… that's what this whole thing is about! My honeymoon was far from perfect, but having our own unique story to remember and share with others is what makes this first adventure together something special.
Absolutely do your own thing, but there is nothing wrong with learning from others (especially when it comes to points and miles). For example, if Hawaii is your dream honeymoon destination, you might as well learn how to have a 5 star honeymoon using points and miles.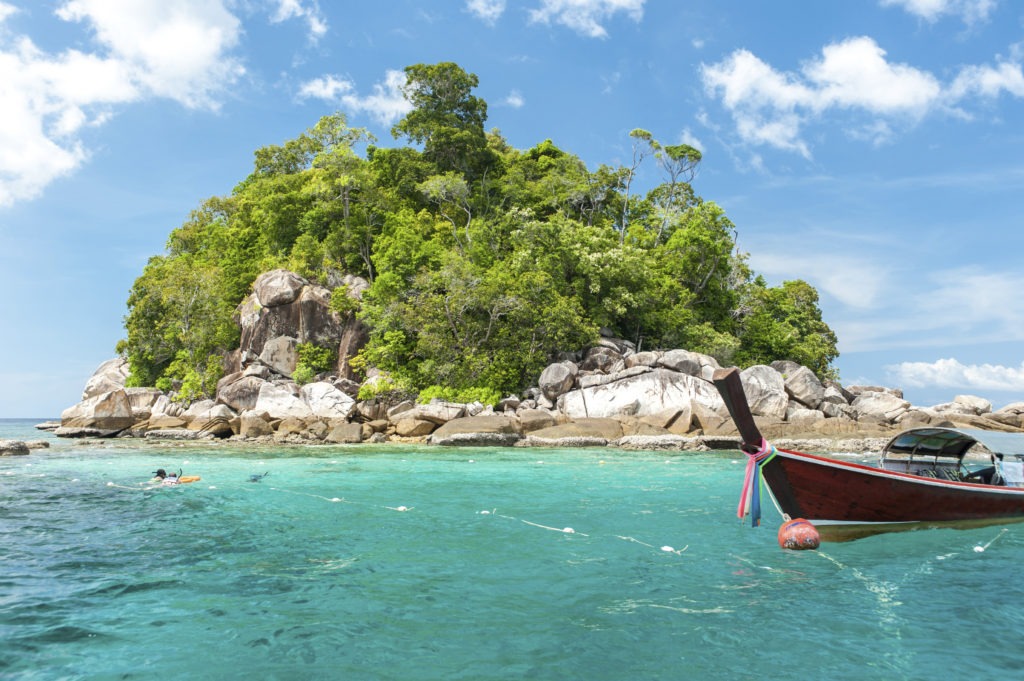 Bottom Line
Finding the right destination for your honeymoon can feel like a daunting task. But, if you follow these tips you will be well on your way to finding a destination that will make your honeymoon a trip you will never forget.
Wheels Up,
Luke
P.S. I'll be sharing some specific honeymoon destination recommendations in a future post.
---
Disclosure: 10xTravel has partnered with CardRatings for our coverage of credit card products. 10xTravel and CardRatings may receive a commission from card issuers.
Opinions, reviews, analyses & recommendations are the author's alone, and have not been reviewed, endorsed or approved by any of these entities. You can read our advertiser disclosure here.