In This Article
Loading table of contents …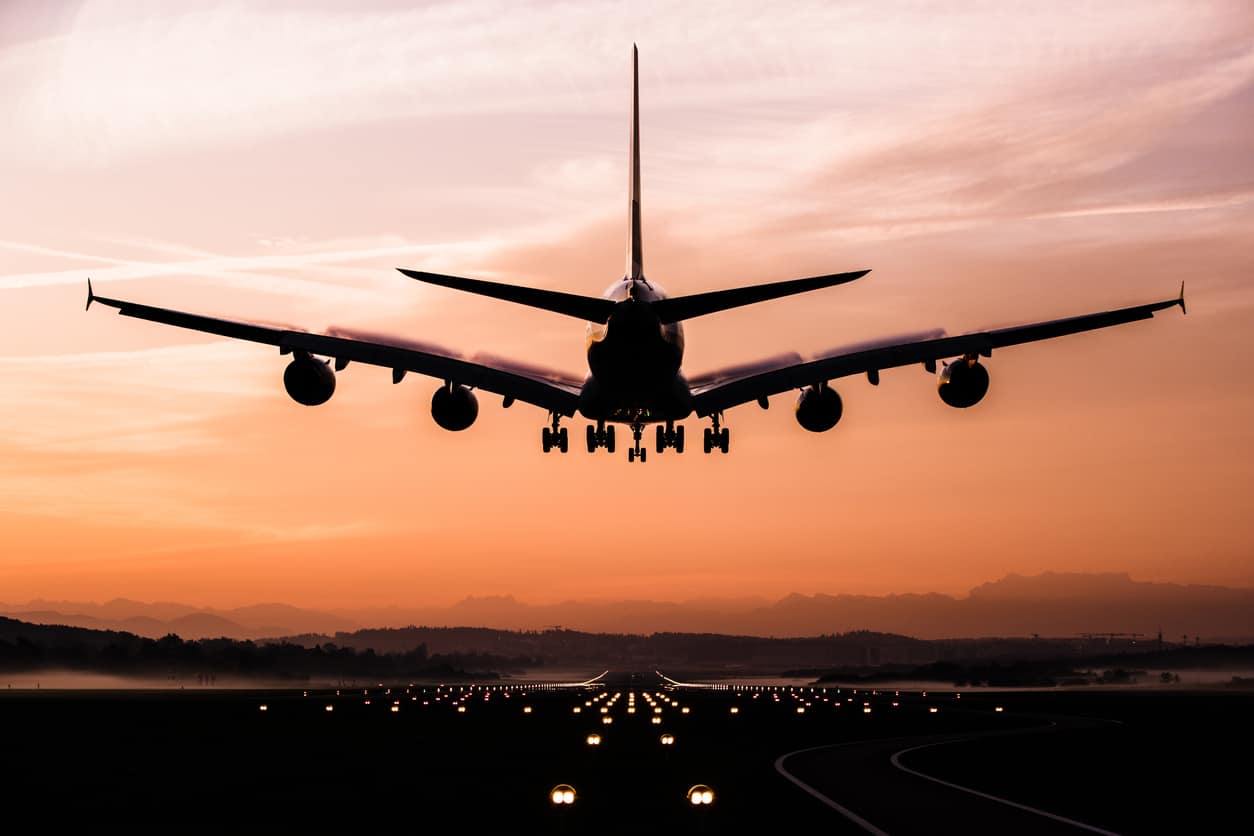 Note: Some of the offers mentioned below may have changed or are no longer be available. The content on this page is accurate as of the posting date; however, some of our partner offers may have expired. You can view current offers here.
So you've opened the right credit cards, earned your miles and points and are now faced with the daunting reality of booking award travel. Your first redemption doesn't have to be complicated, but to get the most out of this hobby, it's important to learn about  partner award bookings.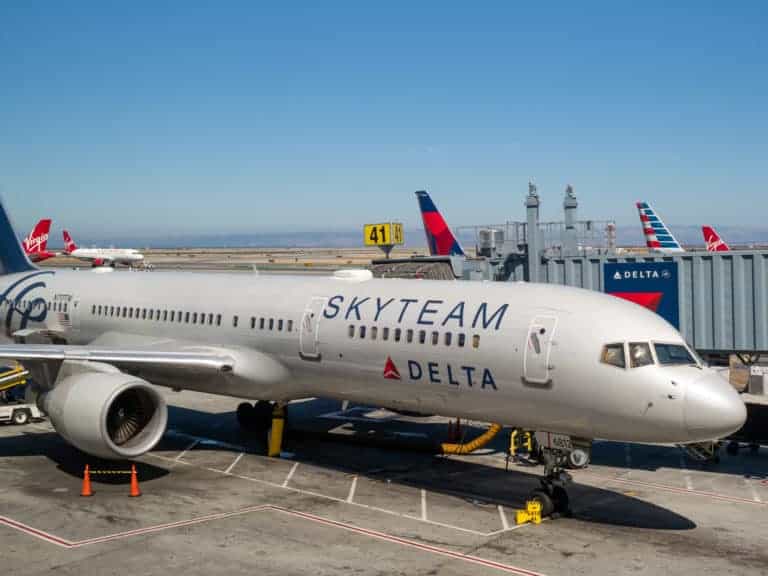 What Are Airline Alliances?
Let's review the main airline alliances and talk about non-alliance partners.
The three major airline alliances are Star Alliance, Oneworld and SkyTeam. Each alliance has multiple international member airlines, or "partners".
The non-alliance airlines, such as Alaska Airlines (for a little longer anyway), Virgin Atlantic or Etihad Airways, still allow you to earn and redeem miles on partner airlines. However, there might be more restrictions on earning or redeeming miles.
Why are these relationships important to us? Well, we can use the miles earned with Airline A and book flights on Airline B. For example, one of the best ways to use Virgin Atlantic miles is to book a first or business class to Japan on Virgin's partner ANA.
This sounds so counterintuitive, right? I am going to use the miles of a U.K.-based airline (Virgin Atlantic) to book a flight on a Japanese airline? This is some kind of witchcraft, you might say!
But bear with me, hopefully by the time you've finished reading this article, things will be less confusing.
How Do Partner Award Bookings Work?
Why would we even bother with partner bookings, because after all, it sounds so complicated? If I want to fly from Chicago to Vienna on Austrian Airlines, why can't I just use Austrian Airlines miles to book my flight? Well, you could probably do that IF you had Austrian frequent flyer miles, which are very hard to earn. And you'd pay very high surcharges on top.
So what can you do instead? You can use United Airlines miles that are much easier to earn with a variety of Chase cards and book the same flight! And you'll only have to pay about $60 in taxes. Magic, right?
Another reason to utilize partner award bookings is to save miles and points by utilizing the "sweet spots".
For example, you can book an American Airlines flight with British Airways Avios. But why would you want to do that instead of booking directly with AA?
Let's say you need to fly to your friend's wedding and the best flights are on American Airlines. AA award might cost 10,000 miles, while BA only wants 7,500 miles.
In more general terms, let's say Airline A and Airline B are partners. You have miles with Airline A, but want to fly on Airline B. You could use your miles with Airline A to book the Airline B ticket. To do this, you would go to Airline A's website or call Airline A and book through Airline A.
In this scenario, it's also important to remember that the rules governing your award booking are determined by Airline A.
Side note: With very few exceptions, you can't transfer miles from one airline to another. This is why it's so important to learn how to utilize partner bookings.
Using partnerships can help you save tons of miles and points when booking award tickets.
The biggest catch here, is to find the lowest level, or saver, awards on Airline A. Only saver level awards will be available to partners and airlines can get quite stingy with releasing any award space to their partners.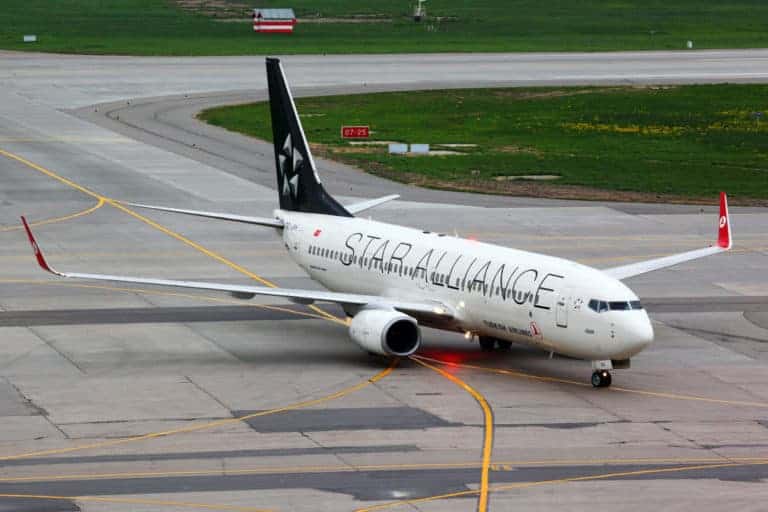 The biggest airline alliance in the world has 26 partner airlines. United Airlines, one of the biggest airlines in the U.S., is a partner of Star Alliance. You can get almost anywhere in the world by flying a combination of Star Alliance partners.
| | | |
| --- | --- | --- |
| Aegean Airlines | Brussels Airlines | Shenzhen Airlines |
| Air Canada | Copa Airlines | Singapore Airlines |
| Air China | Croatia Airlines | South African Airways |
| Air India | EgyptAir | SWISS |
| Air New Zealand | Ethiopian Airlines | TAP Air Portugal |
| All Nippon Airways (ANA) | EVA Air | Thai Airways |
| Asiana Airlines | LOT Polish Airlines | Turkish Airlines |
| Austrian Airlines | Lufthansa | United Airlines |
| Avianca Scandinavian | Airlines (SAS) | |
Most people will be familiar with United Airlines, but don't forget the other partners. For example, you can use Singapore Airlines KrisFlyer or Turkish Airlines Miles&Smiles miles to book flights to Hawaii.
Singapore KrisFlyer is a transfer partner of Chase Ultimate Rewards, American Express Membership Rewards, Citi ThankYou Points, Capital One Miles and Marriott Bonvoy, so they are easy to acquire.
Turkish Airlines Miles&Smiles is a transfer partner of Citi.
And here's another example: if you are using Aeroplan, the loyalty program of Air Canada, you'll need fewer miles for a business class to Europe than booking the same flight with United Miles. You'll need 55,000 Aeroplan miles instead of 60,000 or 70,000 United miles (just be careful with carrier surcharges).
Membership Rewards® Points
after you spend $4,000 on eligible purchases with your new Card within the first 6 months. Terms apply.
Annual Fee: $250 Terms Apply. | Rates & Fees.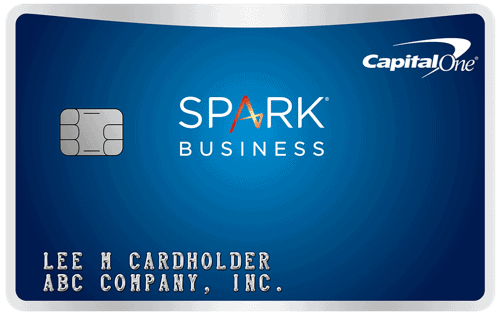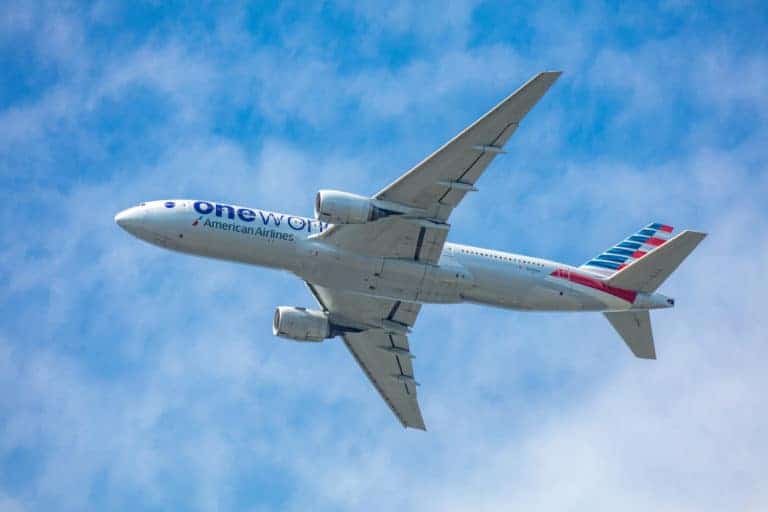 The smallest of the three alliances, Oneworld, has only 13 members, but it includes some of the top airlines such as Qatar Airways and Cathay Pacific. Another partner airline a lot of people will be familiar with is British Airways. American Airlines is also a member of Oneworld.
| | | |
| --- | --- | --- |
| American Airlines | LATAM* | Royal Jordanian |
| British Airways | Japan Airlines | S7 Airlines |
| Cathay Pacific | Malaysia Airlines | SriLankan Airlines |
| Finnair | Qantas | |
| Iberia | Qatar Airways | |
*LATAM will be leaving Oneworld on May 1, 2020
British Airways has a distance-based award chart that could be very useful for short flights within Australia, Asia, and the U.S. Alternatively, you can use British Airways to book AA flights if you don't have any AA miles.
British Airways is a transfer partner of Chase Ultimate Rewards, Amex Membership Rewards and Marriott Bonvoy.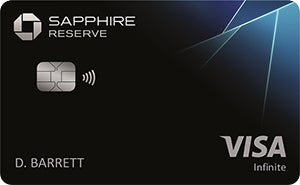 Chase Ultimate Rewards Points
after you spend $4,000 in 3 months
SkyTeam Overview
SkyTeam has 19 member airlines that fly to every corner of the world, from Russia, to Mexico to Indonesia. Delta is the U.S. member of SkyTeam.
| | | |
| --- | --- | --- |
| Aeroflot | China Eastern | Middle East Airlines |
| Aerolineas Argentinas | Czech Airlines | Saudia |
| Aeromexico | Delta | TAROM |
| AirEuropa | Garuda Indonesia | Vietnam Airlines |
| Air France | Kenya Airways | Xiamen Airlines |
| Alitalia | KLM | |
| China Airlines | Korean Air | |
The most useful partners are Delta and Air France-KLM. The last two share the same award program called Flying Blue. Neither Delta SkyMiles nor Flying Blue publishes award charts these days. However, Flying Blue will let you find saver level for KLM and Air France flights with its Miles Price Estimator.
For example, you can book an award flight in business class to Europe flying on Air France or KLM with 75,000 Delta miles. Delta would charge you at least 80,000 miles to fly on a Delta-operated flight on the same route.
Or, if you can find availability, an Air France or KLM flight could be booked with as few as 53,000 Flying Blue miles depending on the destination – just keep an eye on the taxes/fees as the surcharges are a bit high.
Each of these programs has a credit card transfer partner. You can transfer American Express Membership Rewards or Marriott Bonvoy points to Delta. All five major transferable currencies transfer to Air France-KLM Flying Blue.
Another major "sweet spot" of the Flying Blue program is the monthly Promo Awards that you can snag for 25%-50% fewer miles from select airports.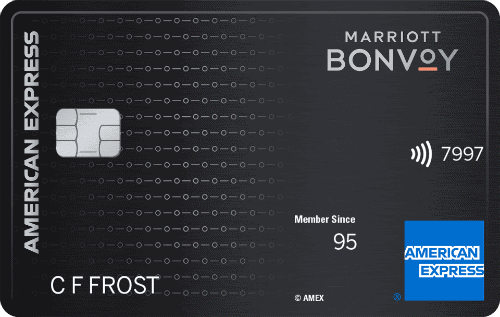 Marriott Bonvoy Brilliant™ American Express® Card
Bonus Marriott Bonvoy Points
after $3,000 in purchases in the first 3 months. Plus earn up to $200 in statement credits on eligible purchases at U.S. Restaurants made on your new card in the first 6 months of card membership.
Annual Fee: $450 Terms Apply. | Rates & Fees.
Virgin Atlantic isn't part of any airline alliance but has partnerships with other airlines.
| | |
| --- | --- |
| Delta | ANA |
| Singapore Airlines | Air China |
| Air New Zealand | Hawaiian |
| Virgin Australia | Air France-KLM* |
| South African Airways | Scandinavian (can only earn miles) |
*Redemptions are expected to be available starting February 13, 2020
One of the best sweet spots is a first-class round trip award to Japan for only 120,000 miles from Eastern and Central U.S. or for 110,000 miles from Western U.S. and Canada. Business class awards are 95,000 and 90,000 miles, respectively.
You can also book award flights on Delta for fewer miles than Delta will require. Just remember that Virgin requires additional miles if you need a connecting flight and will pass on surcharges if you book Delta to/from the U.K.
Virgin also has very low cancellation fees. The fee is only $50 per passenger, far lower than with other programs. And if your taxes and fees were less than $50, then you just lose the taxes and don't have to pay the cancellation fee!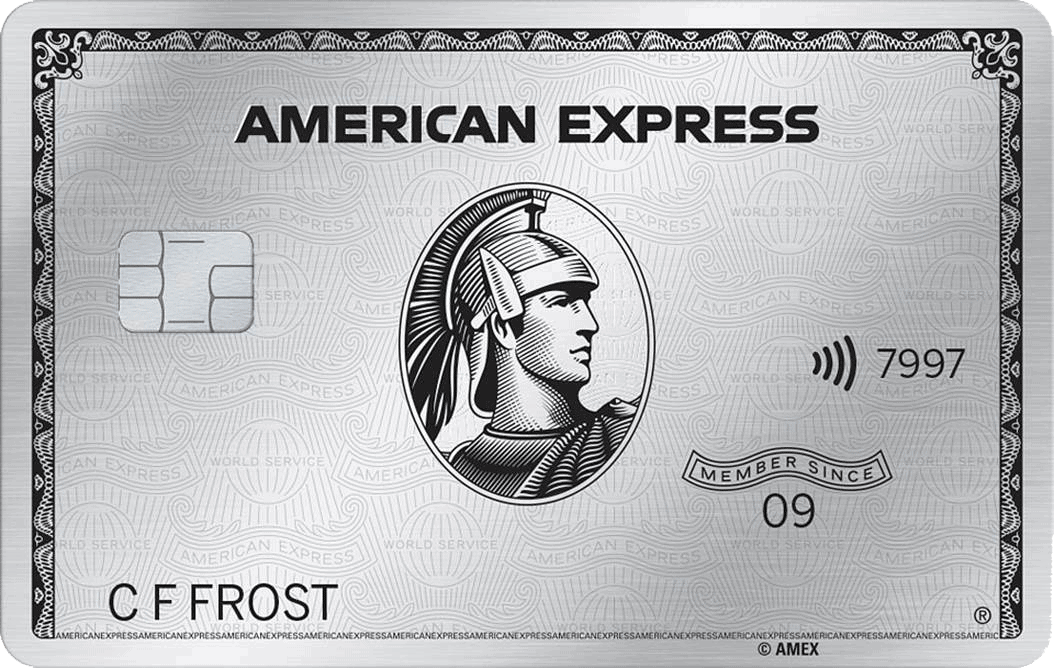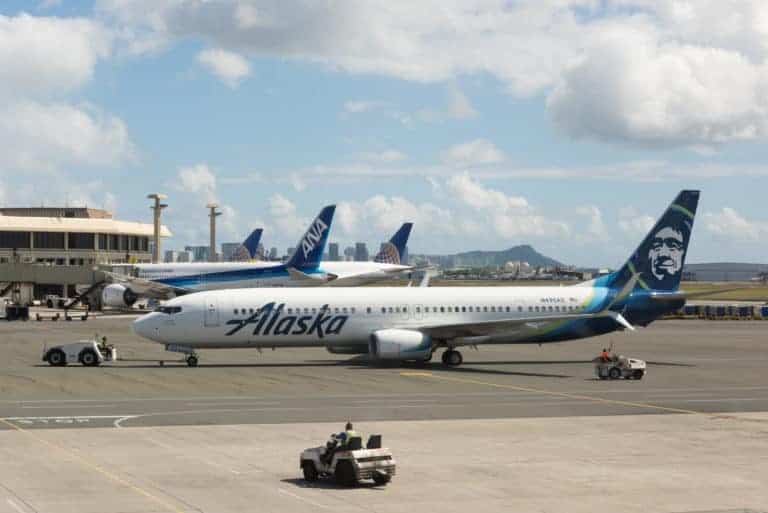 Similar to Virgin Atlantic, Alaska Airlines isn't a part of a large airline alliance but rather has individual partnerships with 18 other airlines.
| | |
| --- | --- |
| Aer Lingus | Hawaiian Airlines |
| American Airlines | Icelandair |
| British Airways | Japan Airlines |
| Cathay Pacific | Korean Air |
| Condor | LATAM |
| EL AL | PenAir |
| Emirates | Qantas |
| Fiji Airways | Ravn |
| Finnair | Singapore Airlines |
You can use Alaska miles to book a flight on one of its partners, or you can use other airlines' miles to book Alaska-operated flights.
One of the more popular redemptions is to use Alaska miles to book awards on Cathay Pacific. Alaska allows stopovers, so you can stop in Hong Kong for a few days, then continue onward to other destinations in Asia or beyond.
Alaska Airlines a transfer partner of Marriott Bonvoy.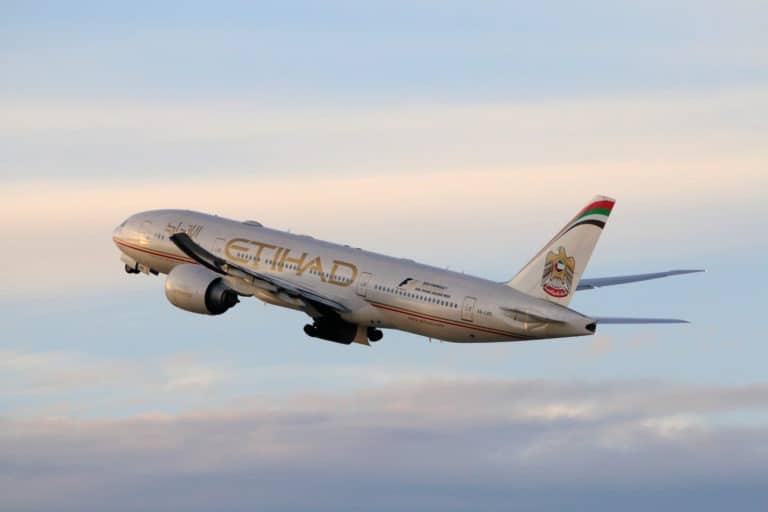 Etihad also isn't a part of any alliance, but it has 23 partner airlines. It's not the easiest program to use because it has an award chart for each partner.
| | | |
| --- | --- | --- |
| Air New Zealand | Bangkok Airways | Malaysia Airlines |
| Air Serbia | Brussels Airlines | Oman Air |
| Air Europa | Czech Airlines | Philippine Airlines |
| Air Seychelles | Garuda Indonesia | Royal Air Maroc |
| Alitalia | GOL | SAS |
| ANA | Gulf Air | Sri Lankan Airlines |
| American | Hainan Airlines | Virgin Australia |
| Asiana | Korean Air | |
Some of the sweet spots include booking American Airlines flights for fewer miles than you'd need if you were booking them with American miles. The challenge is to find award space, but it can be done.
Etihad is a transfer partner of American Express, Citi, Capital One and Marriott.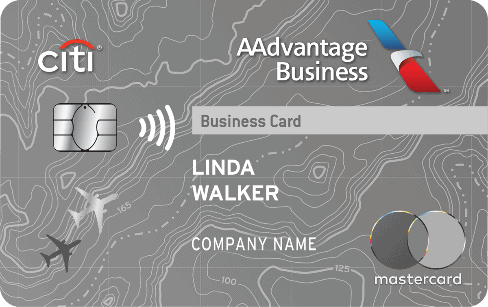 CitiBusiness / AAdvantage Platinum Select World Elite MasterCard
bonus miles
after $4,000 in purchases within the first 3 months of account opening.
Annual Fee: $0 for your first year, then $99.

Examples of Partner Award Bookings
So, if you are still a little confused, I'll show how you can use miles of one airline to book flights on another airline with a couple of personal examples. These are my actual redemptions for award flights I booked with partner airlines.
Booking Royal Jordanian Flights With American Miles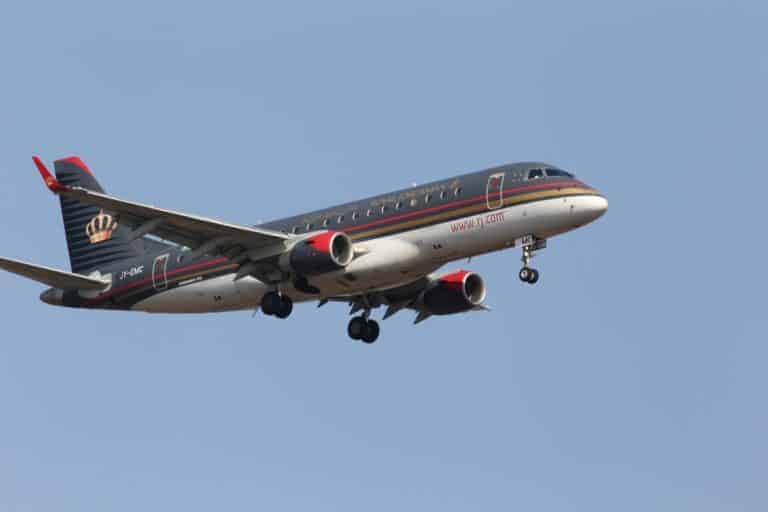 In August of 2019, I had to get from Barcelona to Israel. The expensive one-way nonstop flights on one of Europe's low-cost carriers didn't appeal to me. The departures were all in the middle of the night, and I had no desire to spend five hours in an economy seat with 29" legroom if it wasn't necessary.
Google flights, however, showed me that there was a really good one-stop itinerary on Royal Jordanian with a connection in Amman (AMM). The departure time and the type of aircraft were much better too. I didn't know a lot about Royal Jordanian, so I went to Wikipedia.

A member of the Oneworld alliance, you say? I already knew that American Airlines and British Airways are members of Oneworld, but had I not known that, I would've looked up Oneworld on Wikipedia as well.
So I logged into my British Airways account and found availability for the Royal Jordanian flights I wanted. I then went to American Airlines and found the same itinerary for about 3,000 more miles but with much lower surcharges.
So how did I decide whether I should save miles or cash?
Well, I already had American miles in my account; I've had them for a while without a definite plan on how I am going to use them. I didn't have any British Airways Avios, so I would've had to transfer my Chase Ultimate Rewards points.
I like to save my Ultimate Rewards points for 1.5c redemptions through the portal on non-chain hotels and for transferring them to partner airlines to book business class flights. Of course, this is just a personal preference based on my travel goals.
Plus, I'd rather save a good chunk of cash than 3,000 American miles. After all, miles and points don't pay my mortgage! So, I booked that flight with AA miles and after flying Royal Jordanian last year, I wouldn't hesitate to fly them again.
Booking Star Alliance Airlines With United Miles
Another example of using miles from one program is outlined in great detail in my post about my favorite ways to fly to Israel. I am not going to retell the story here, but I'll just mention that I've used United miles to book flights on Star Alliance partners countless times.
United is actually one of the best and the easiest programs to understand. If you really want to master partner award bookings, I'd recommend you login to your United MileagePlus account and start running sample searches for award flights to Europe, Asia or South America to see which partner flights you can book with United miles.
Now let's go back in time a few years ago when I was a miles and points beginner. My husband and I decided to go to Vietnam and I had to figure out how to get us there. We had AA and United miles in our disposal, as well as some Ultimate Rewards points.
A simple search on Google Flights will tell you that none of the U.S. airlines fly to Vietnam. So if you only have miles in these two programs, does it mean you can't use them to fly to Vietnam? Here's where knowing even a little bit about airline alliances comes in handy.
I didn't know about Cathay Pacific, or that it's a Oneworld partner, but I figured American might have a partner or two that can get me to Vietnam. So I started looking at what I could do with AA by running award searches for our dates. AA's award search engine is very easy to use – just plug in your dates and airports on the home screen and click search.
When I was writing this, I ran a search on AA's site and found a very similar itinerary to the one I flew. Easy, right?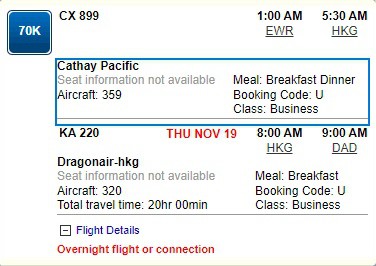 After I booked the outbound flight, I was out of AA miles. So I had to figure out a way to get back home. I still had my stash of United miles, and I started running award searches on United. United is part of Star Alliance, the largest airline alliance in the world, so I figured they'd have something for me on one of the partners. I had no issues finding a really good option on ANA, a Japanese airline, to bring me back to the U.S.
Final Thoughts on Partner Booking Basics
So next time you need to book a flight, make sure to consider all the options before pulling the trigger. AwardHacker is a great starting point because you can see all the booking options.
Award Hacker is a great starting point but it's not perfect. Please confirm how many miles you'll need before transferring points.
Remember, we are using miles of one program to book a flight on another airline. So we have to follow the award chart and the rules of the airline program we are using for booking, NOT the award chart and the rules of the airline we are flying.
With so many options you'll be able to maximize your points and miles and take advantage of the sweet spots. It takes a while to learn about different airline alliances and partnerships. You just have to be patient and start practicing running award searches with different programs.
All our Best Ways to Fly to articles, such as Best Ways to Fly to Brazil With Points have examples of partner award bookings and "sweet spots".
Travel well,
Anna
New to the world of points and miles? The Chase Sapphire Preferred is the best card to start with.

With a best-ever bonus of 100,000 points after $4,000 spend in the first 3 months, 5x points on travel booked through the Chase Travel Portal and 3x points on restaurants, streaming services, and online groceries (excluding Target, Walmart, and wholesale clubs), this card truly cannot be beat for getting started!
Learn More
Editors Note: Opinions expressed here are author's alone, not those of any bank, credit card issuer, hotel, airline, or other entity. This content has not been reviewed, approved or otherwise endorsed by any of the entities included within the post.