In This Article
Loading table of contents …
Here is why having cell phone insurance and protection included as a benefit on your credit card can be so valuable.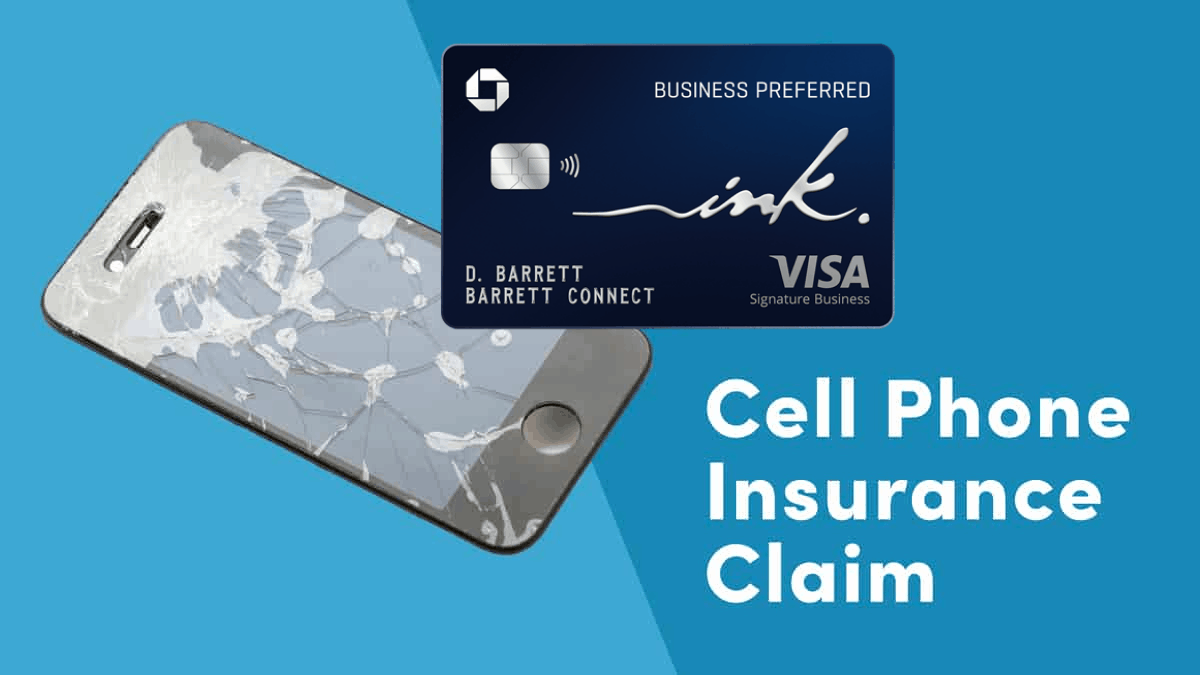 Note: Some of the offers mentioned below may have changed or are no longer be available. The content on this page is accurate as of the posting date; however, some of our partner offers may have expired. You can view current offers here.
I hadn't even finished standing up completely when exiting the car before I thought "oh no!" followed by "splat". I was quickly reminded the painful way that I had placed my iPhone 11 Pro Max in my sweatshirt pocket after hanging up from a call. But it wasn't fully in the pocket, causing my screen to meet its demise on my driveway as it fell out of my pocket as I exited the car.
Now before I proceed any further, yes I know I know this could've likely been prevented with a screen protector with tempered glass, or an Otterbox case, or anything else really. But, call me crazy, but I like to live on the edge I suppose and not utilize a case.
Crazy? Probably.
But I don't worry too much about my living on the edge carrying a naked iPhone thanks to one of the most valuable benefits of my Chase Ink Business Preferred® Credit Card – cell phone protection.
Let's take a look at this valuable benefit that is included with a number of credit cards, and walk you through my experience in filing a claim with my Ink Business Preferred® Credit Card, as well as how much money this benefit saved me during my oops moment.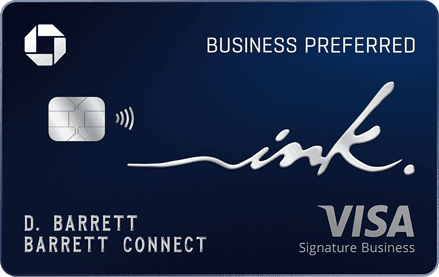 How Does the Coverage Work?
By paying your full wireless bill with your Ink Business Preferred® Credit Card, not only do you earn 3 points per dollar on that transaction, but your phone, as well as any eligible employee phones included on that same bill, are eligible for cell phone protection.
It's important to note that family members' phones are not covered by this protection unless the family member is also an employee of the business. Other than that distinction, there is no limit to how many phones can be covered so long as they appear on the bill paid with the card.
You do not have to have purchased your phone(s) with the Ink Business Preferred, you simply have to pay your entire bill.
Your phone coverage is in effect beginning the day after you pay your first cell phone bill with the Ink Preferred.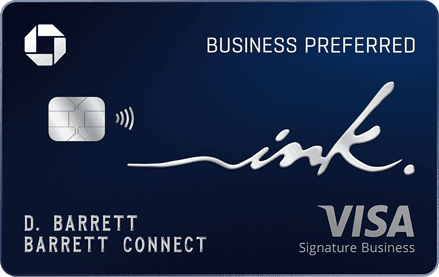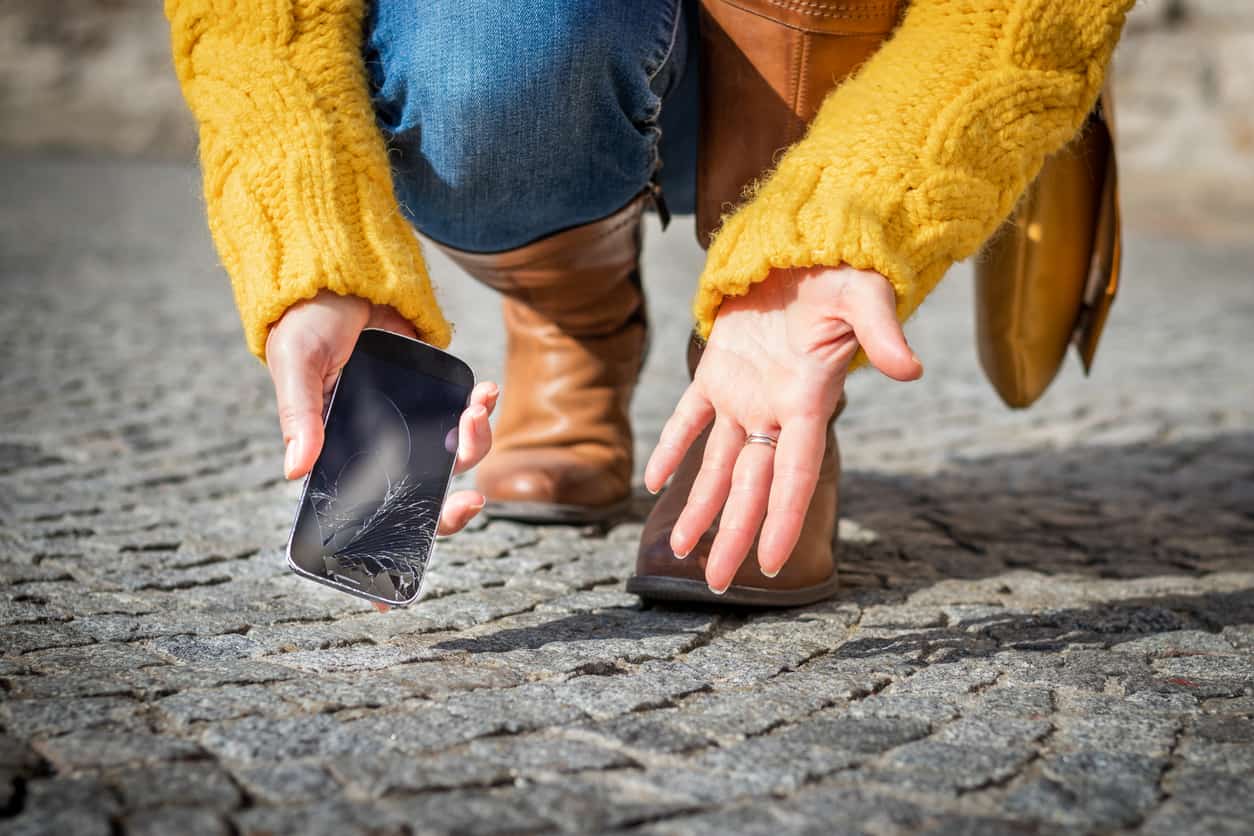 What's Covered?
Included in the cell phone protection offered by the Ink Preferred is up to $600 in cell phone protection, which covers:
Accidental damage to the device (i.e. screen breaks)
"Involuntary and accidental parting" of your cell phone (i.e. an unintended circumstance caused you and your phone to be separated, not just simply losing your phone)
Theft of your cell phone (a police report is required)
You'll want to reference the benefits guide for the Ink Preferred for specifics, but there is a list of exclusions of coverage:
Leased or refurbished phones aren't covered (note: having a phone purchased on an installment plan with a provider isn't considered a leased phone, and would be covered)
Cell phone accessories aren't covered, only the device itself
Simply losing your phone
And more.
After paying a $100 deductible, you're then eligible for up to $600 for your claim. If the actual current retail price of replacing your phone is less than the cost of repair, then you would receive that amount instead, after the $100 deductible.
You're allowed to make up to 3 claims of up to $600 of coverage each during a 12-month period, so if you're prone to damaging your phone regularly, this benefit can prove very valuable for you.
In exchange for usually a nominal annual fee and often packed along with other useful benefits, cell phone insurance and protection can save you hundreds of dollars whenever you need it.
Getting Your Device Repaired
If you have a relatively routine repair to be made, such as a broken screen, it's likely safe for you to go ahead and get that repair made prior to filing your claim with the provider.
If the damage is more extensive, it might be worth reaching out to the claims department prior to getting your repair made to confirm your options. You can't file your claim without also including the cost of the repair, but with extensive damage to the device the repair cost may be more than simply replacing the device. Since the insurance coverage will cover either the repair or a replacement device, whichever is cheaper, you'd do best to confirm your best option prior to paying for it assuming you'll be covered regardless.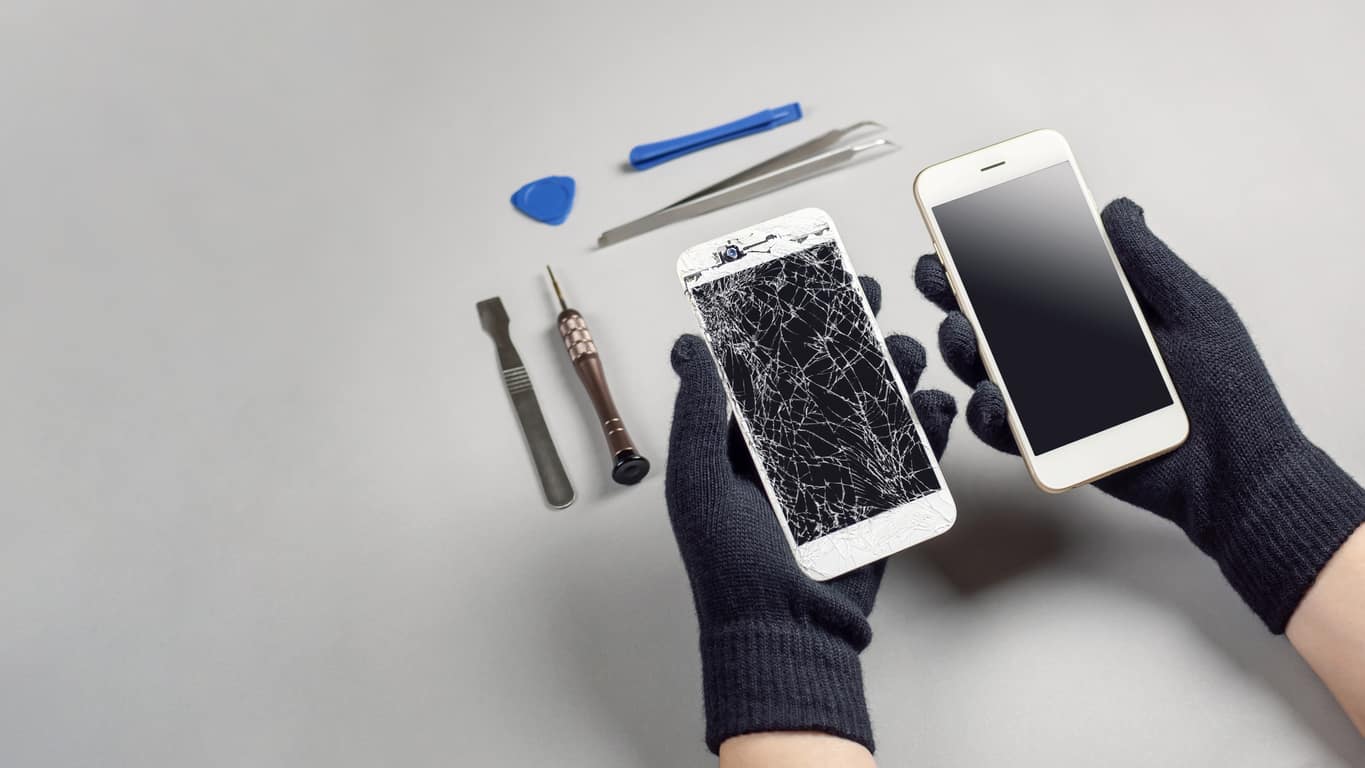 How to File A Claim on Cell Phone Insurance
After getting your device repaired, you should plan to collect some of the following items in preparation for filing your claim:
Chase Ink Business Preferred® Credit Card number
Cell Phone Make
Cell Phone Model #
Cell Phone Serial #
Cell Phone Purchase Date
Your most recent cell phone bill prior to the incident
Your most recent credit card statement reflecting your cell phone bill being charged
Police Report, if applicable
Cell Phone Device Summary report, showing serial number or IMEI number being linked to your respective cell phone account
Receipt showing repair performed and cost
Once you've collected the above information, your first step will be to go to cardbenefitservices.com. If you currently have an account, you'll login. If not, you'll need to create an account prior to filing your claim.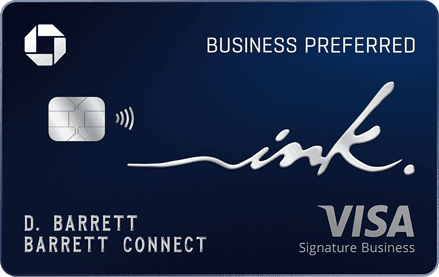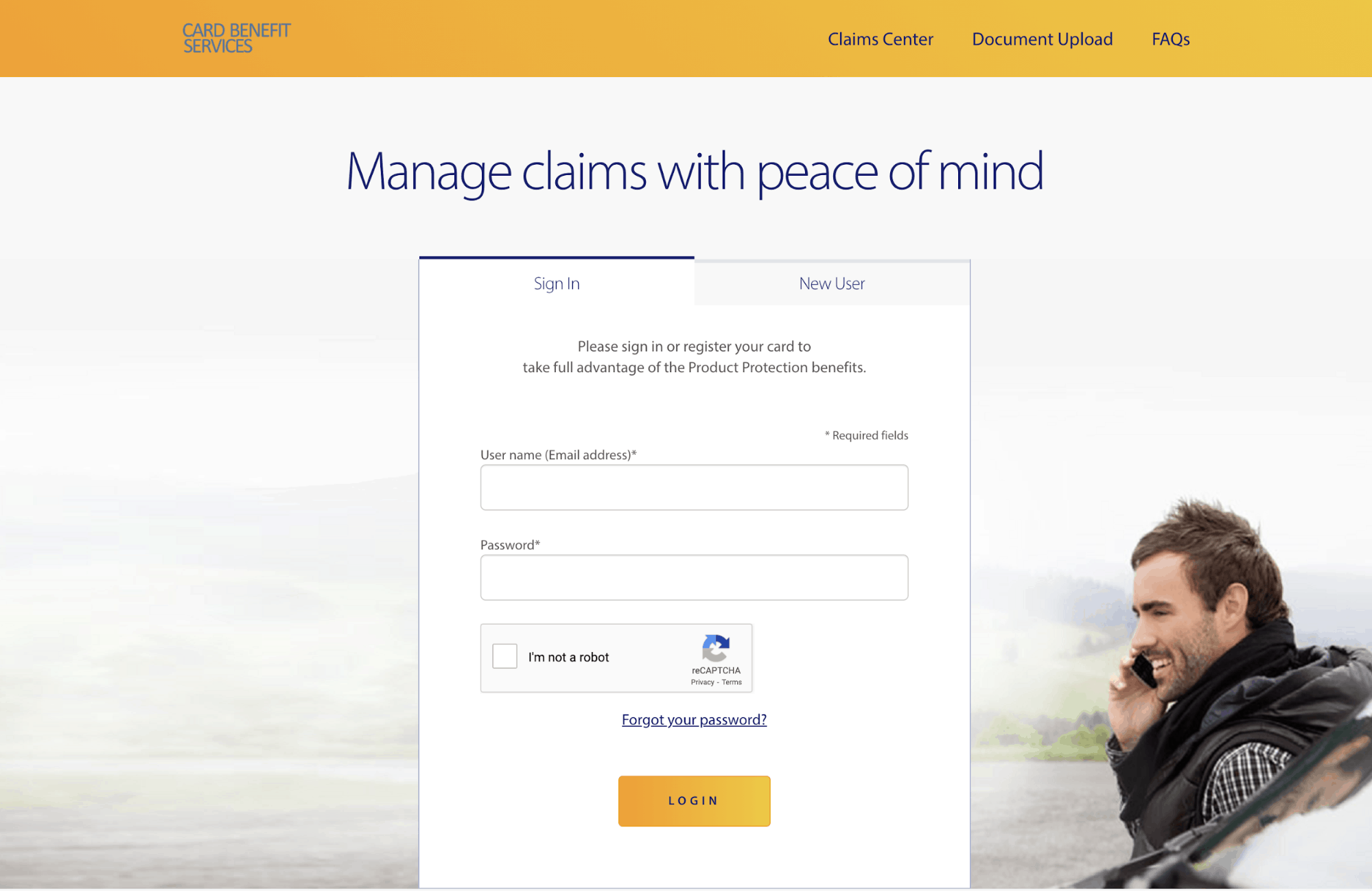 After you've logged into the Claims Center, you'll click "File a claim" to start the claim process.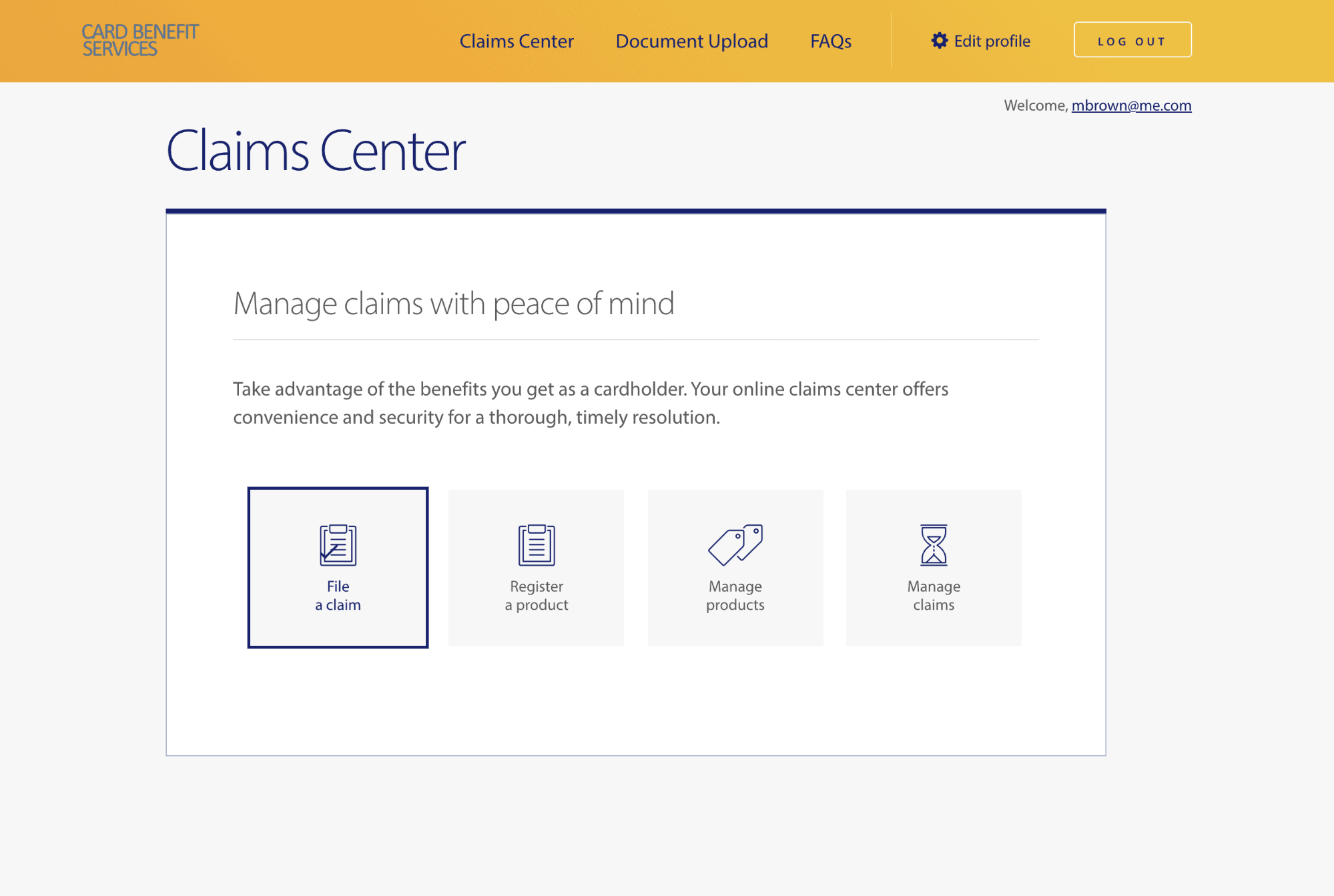 The first step in your claim will be to check the eligibility of your coverage. To do this, you'll enter your full Ink Business Preferred card number.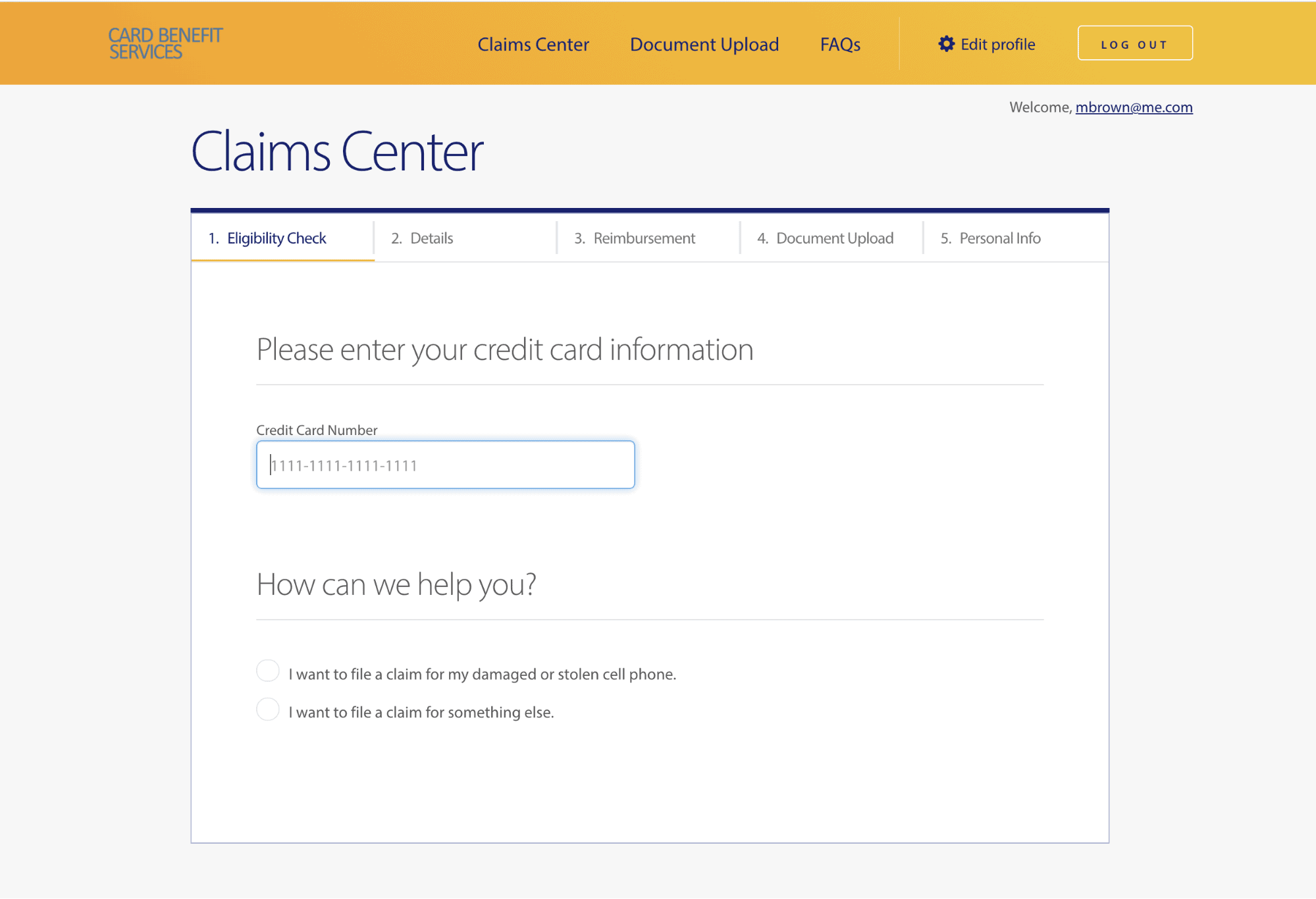 After selecting that you want to file a damaged or stolen cell phone claim, you'll begin to enter some of the information that you collected ahead of time such as your purchase date and last bill pay date prior to the incident.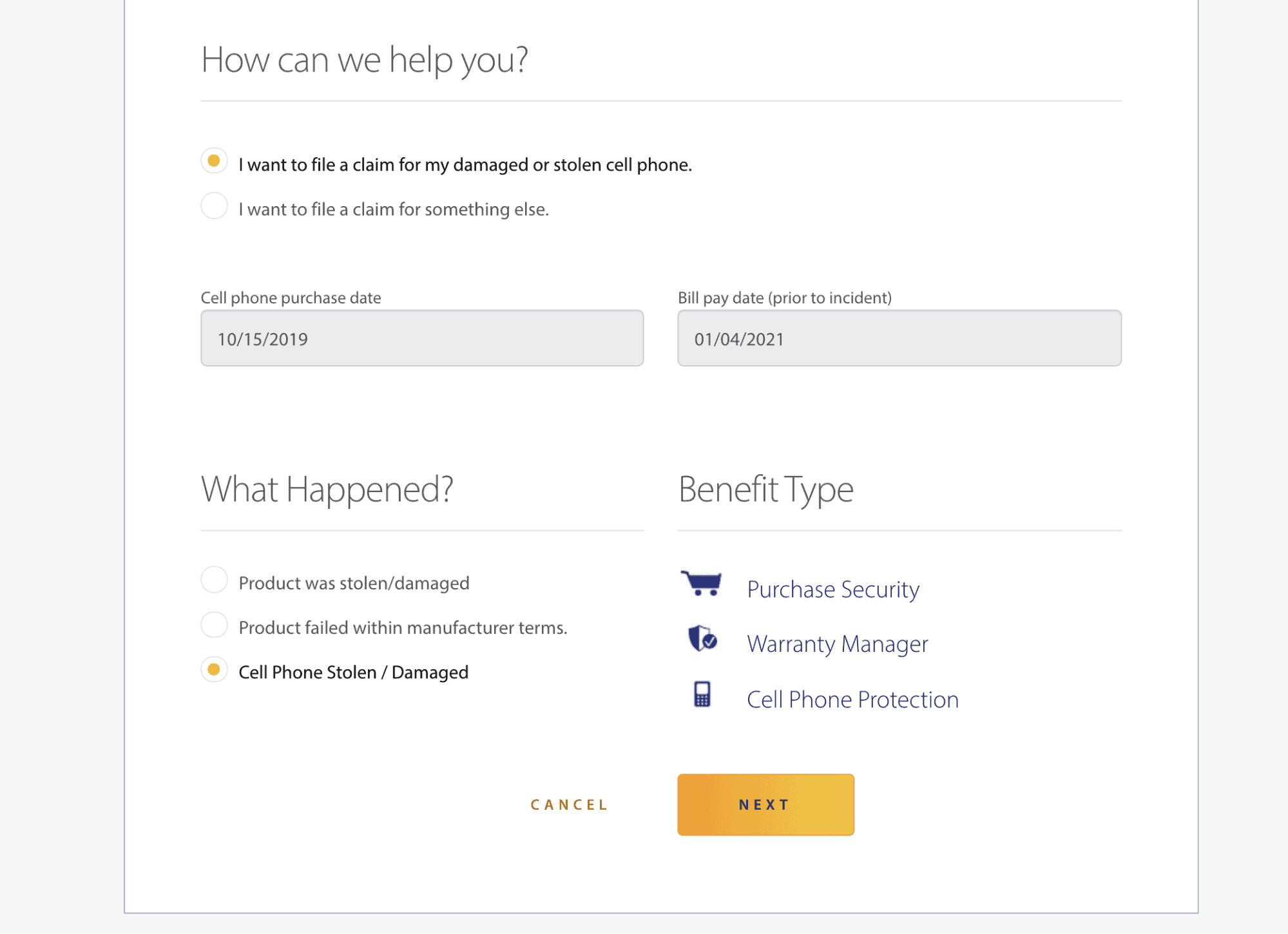 You'll then work your way through another screen again collecting more of the information that you pulled together ahead of time.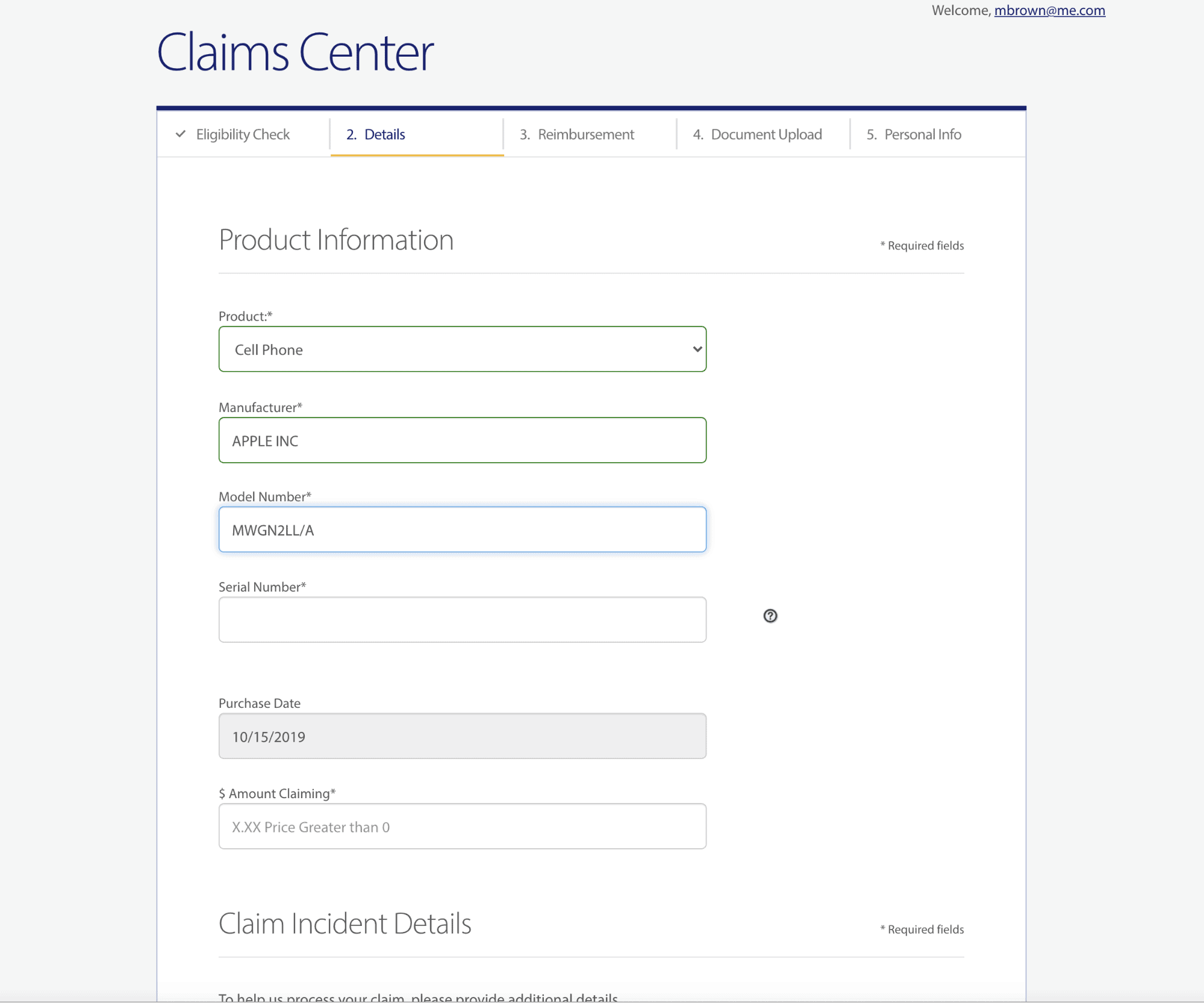 You'll then submit some of the supporting documents that you again pulled together ahead of time. The more of these you can go ahead and submit initially, the faster your claim will process since you won't have to go back and forth with the claims examiner, further delaying your claim approval and payment.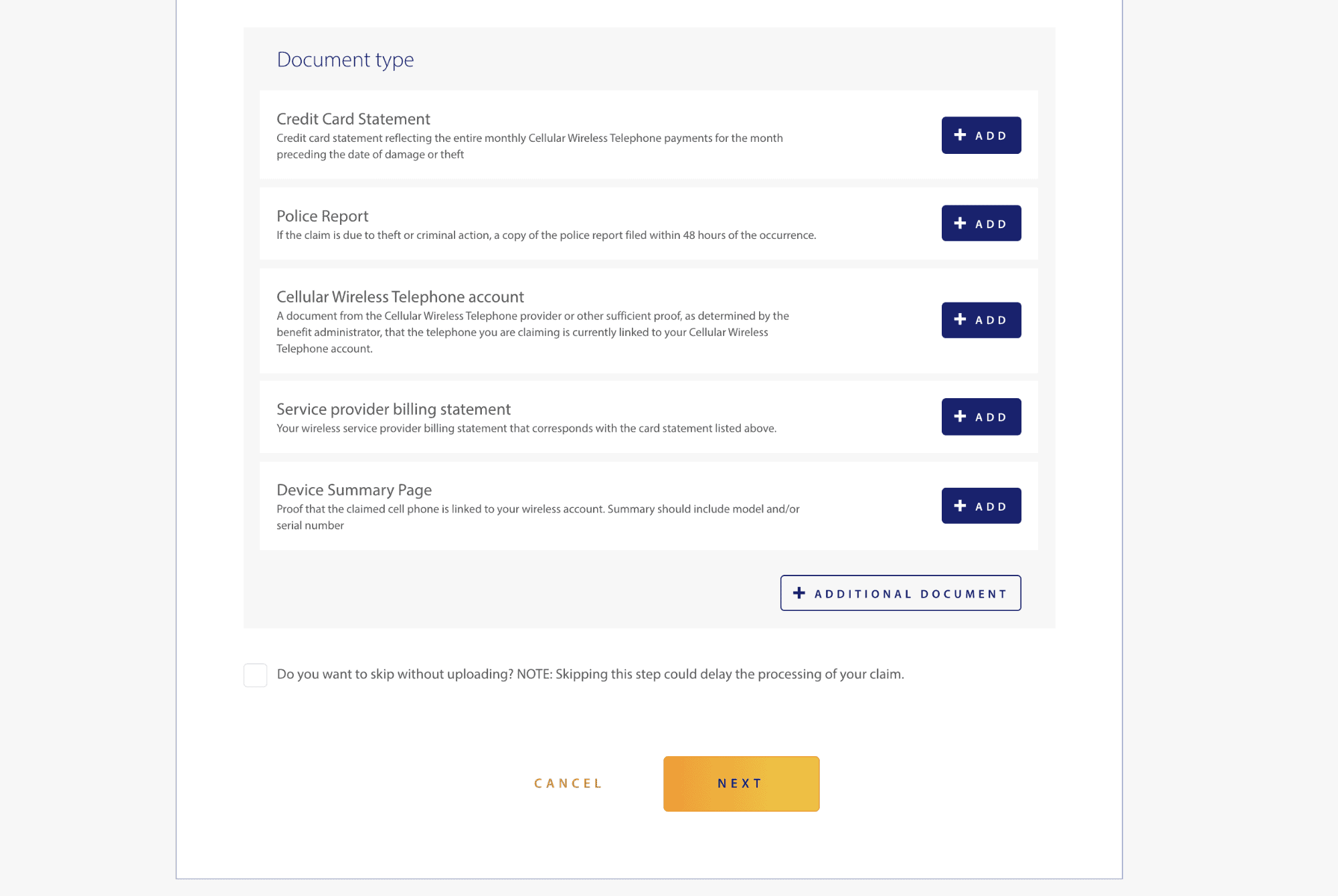 After completing all of the steps, your claim will be considered submitted and will begin review by a claims examiner.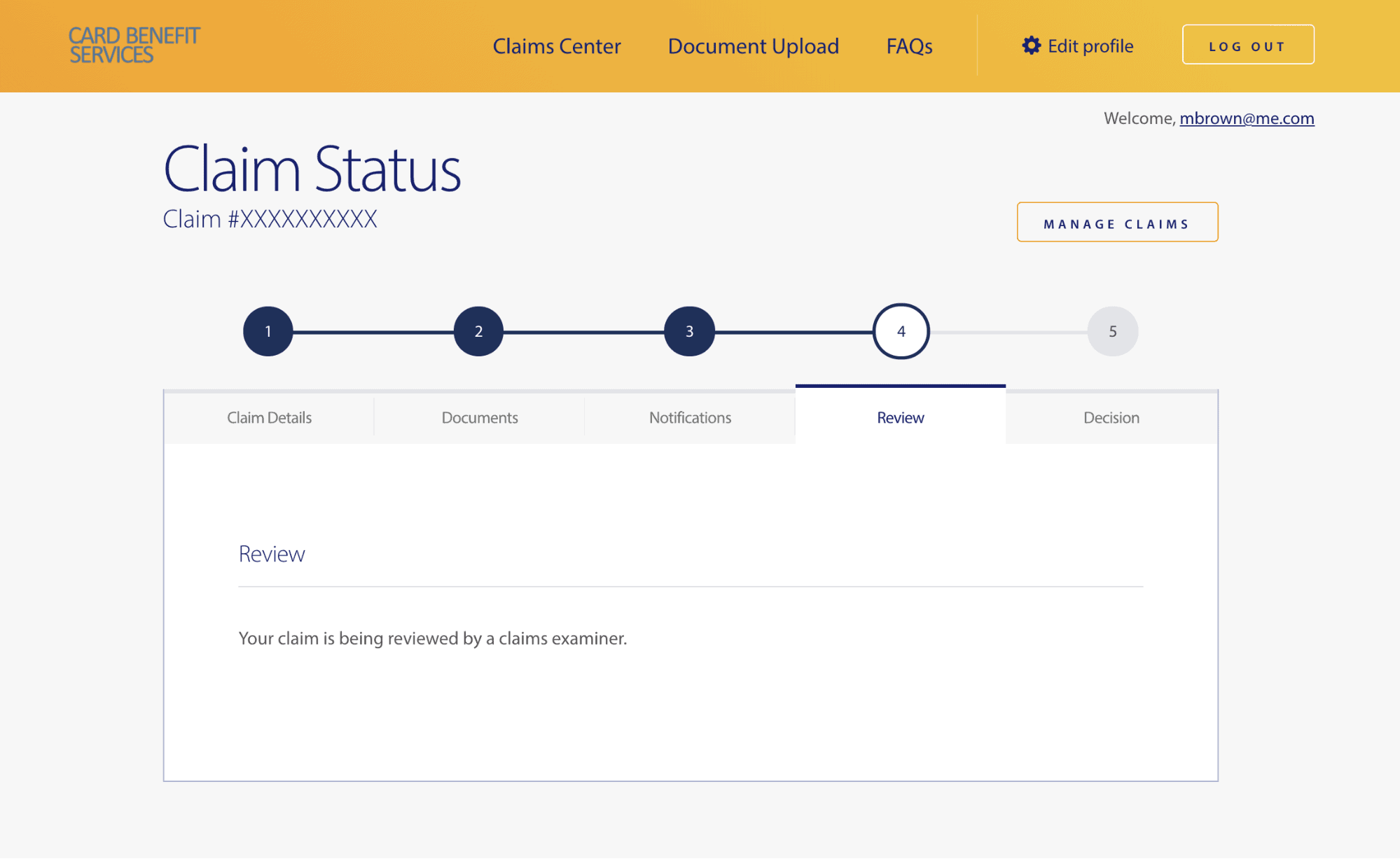 I submitted my claim on 3/1/2021, and on 3/3/2021, approximately 48 hours later, I received an email indicating that my claim was approved.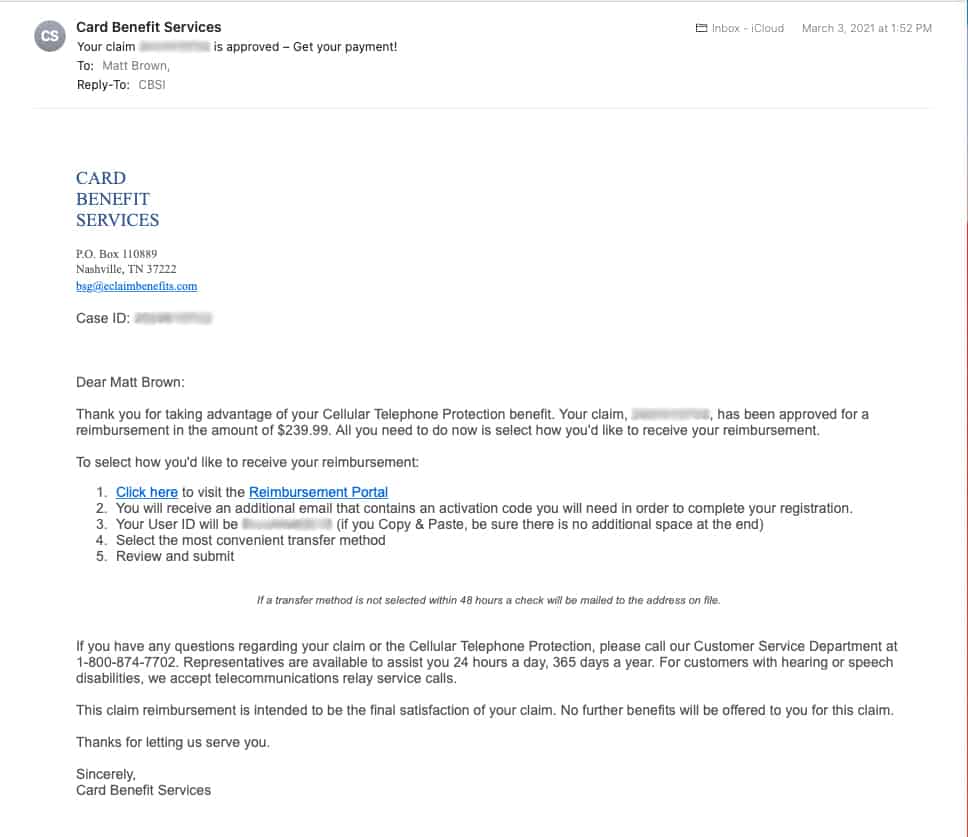 This email indicates how to login to the portal to specify how you'd like to receive payment. Important note: if you don't make your selection within 48 hours, they will automatically just issue a check to you via mail instead of some of the other options like ACH payment.
I went the check route by not making a selection using the steps above and just letting the system "run its' course." Two days later on 3/5/2021, I received an email confirmation confirming that my claim payment had been issued. It then arrived around 10 days later via snail mail.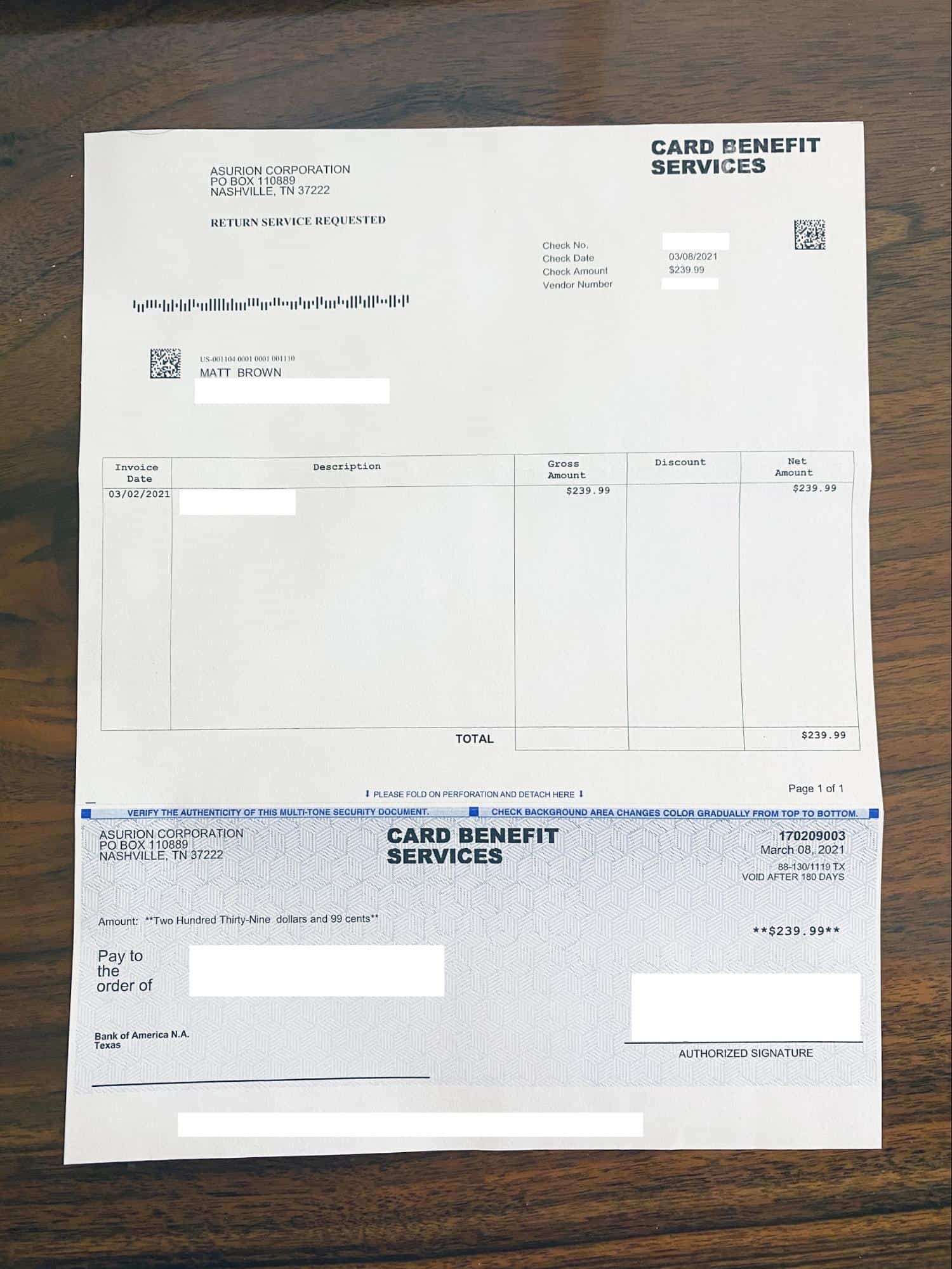 My check was for $239.99, which was equal to the pretax repair cost minus my $100 deductible. In this case, the full cost of repair was $363.79, and I was reimbursed for $239.99 of that. This left my out-of-pocket cost for replacement at $123.80, still not great, but a lot better than $363.79.
Final Thoughts on Submitting a Cell Phone Insurance Claim
With the seamlessly endless escalation in the price of cell phones these days, repairing and replacing these devices will likely continue to climb and climb as well. This is why having cell phone insurance and protection included as a benefit on your credit card can be so valuable.
In exchange for usually a nominal annual fee and often packed along with other useful benefits, cell phone insurance and protection can save you hundreds of dollars whenever you need it.
As you can see, the insurance provided by the Ink Business Preferred® Credit Card proved to be valuable to me. In this case, it saved me about $240. It didn't fully cover the cost of repair, but ended up covering more than half of it. Considering this card only has a $95 annual fee and offers a variety of benefits and perks, I'll continue charging my monthly Verizon bill to it in case I need to use the valuable cell phone protection benefit again in the future.
And you'll all be glad to know that I found a very slim case that is now on my phone. I doubt it will protect from a screen breaking in the future, but you can all rest assured that I'm no longer carrying around a completely naked iPhone.
New to the world of points and miles? The Chase Sapphire Preferred is the best card to start with.

With a bonus of 60,000 points after $4,000 spend in the first 3 months, 5x points on travel booked through the Chase Travel Portal and 3x points on restaurants, streaming services, and online groceries (excluding Target, Walmart, and wholesale clubs), this card truly cannot be beat for getting started!
Learn More
Cards in This Article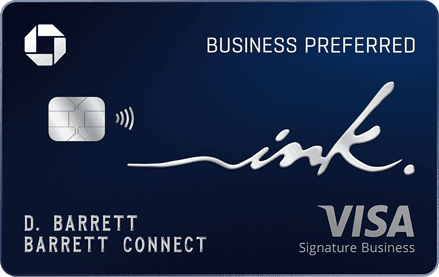 100,000
Chase Ultimate Rewards Points
after you spend $15,000 on purchases in the first 3 months after account opening
Editors Note: Opinions expressed here are author's alone, not those of any bank, credit card issuer, hotel, airline, or other entity. This content has not been reviewed, approved or otherwise endorsed by any of the entities included within the post.