In This Article
Loading table of contents …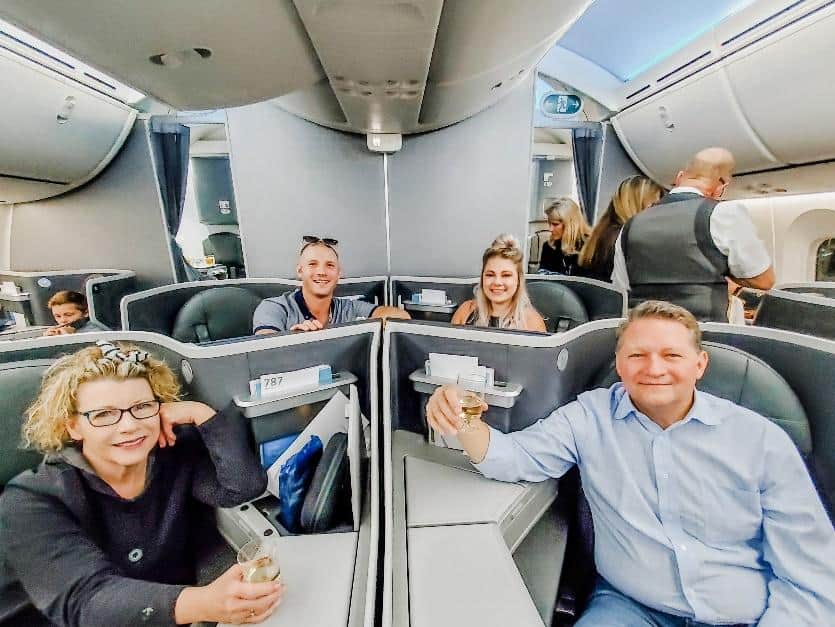 Note: Some of the offers mentioned below may have changed or are no longer be available. You can view current offers here.
By 10xTravel Reader Robert Wells
Enjoy Robert & Amelia's stories from their year-long journey around the world. You can also follow their journey on Instagram.
About three years ago, my wife Amelia and I got into points and miles seriously when I started traveling as a consultant. I started with the 10xTravel e-book when I stumbled upon the 10xTravel Insiders Facebook group. I thought if I could supplement the points and miles I earned while traveling for work with points and miles from credit cards, we could really travel in luxury when we took vacations.
Fast forward three years and over two million miles earned and we haven't looked back.
About one year back, we decided that we could use some of these great earnings to travel around the world. We were at a point in our lives where we wanted to buy a house and were thinking about starting a family but not too sure where.
Travel is one of our core values as a couple and knowing that many people want to do something like this but never get the chance, we hoped we could set an example to inspire others. After all, when is it a better time to do it than right now when we are relatively young and able?
Amelia has traveled with me extensively; however, she hasn't really had the opportunity to see how the world lives in different ways, with massive changes in the pace of daily lives. We set out on a goal to pay down our debt owed and save everything we could for a year.
I'm happy to write today, as I finish this article at Cafe Iruna in Pamplona, Spain (a favorite haunt of Ernest Hemmingway), that we achieved our first goal of going abroad.
Preparing to Leave
Few things are more stressful than packing up everything you own and selling your cars and excess belongings. For six months, we planned and downgraded housing situations, eventually to the point where our dear friends took us into their spare bedroom in exchange for some help with their newborn.
My in-laws offered to put our things up into attic storage, which was helpful in avoiding storage fees. We had parties and farewell drinks and many well wishes to go along with us leaving, Amelia's parents threw us a very thoughtful going away party with dozens of homemade dishes from around the world.
Cheri (Amelia's mom) made a comment about how we have fewer possessions than she has Christmas decorations, and it's very true. We didn't know how to feel about this, but one of the most freeing feelings in the world was ditching our things and purging.
We didn't think that throwing stuff away would be fun, but it was! We hosted several "come and get it or it's going to donation" sessions with our friends, giving away luggage, clothes and electronics we no longer wanted. My parents were also elated as I rebuilt my entire home theatre system into their upstairs media room that was rarely used.
Not everything went according to plan, however, as we did run into some roadblocks. We found ourselves miserably upside down on a car lease where our only viable option ended up being trading into a NEW car. That's right, as we are trying to sell our belongings and consolidate to leave the country, we had to BUY a car.
The alternative was so bad that it would have ended up with us paying over $8,000 to turn in the car and receive nothing. So, one negative is that we must eat a car payment every month, but the positive is we have something waiting for us when we get back until we rectify the situation.
Flights
We invited my parents to join us for eight days in Paris and northern France to kick off our journey, and they happily obliged. We originally planned to go to London and train over to Paris, but since the bulk of our air miles earning were American AAdvantage miles, we were subjected to British Airways surcharges that were too insane to take seriously.
We settled on Paris as there was great flight availability from Houston. Also, it worked out great for my parents as our family lives down that way and was able to watch their Labrador.
As with anything in the points redemption world, finding business class award space for four people can be tricky! Luckily, we were able to snag 4 seats from Houston to Paris for 57,500 American miles per person (connecting through Dallas).
It was great to experience business class with the whole family the proper way, as opposed to when my brother and I would be dressed up by our parents in matching khakis and dress shirts and marched up to the gate agent, hoping to  get a "sympathy" upgrade to sit with our parents in business class.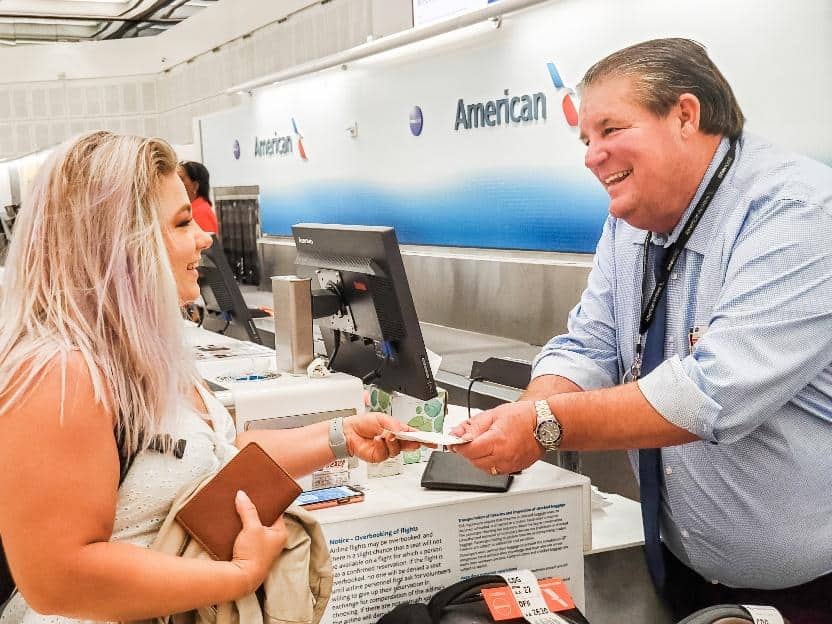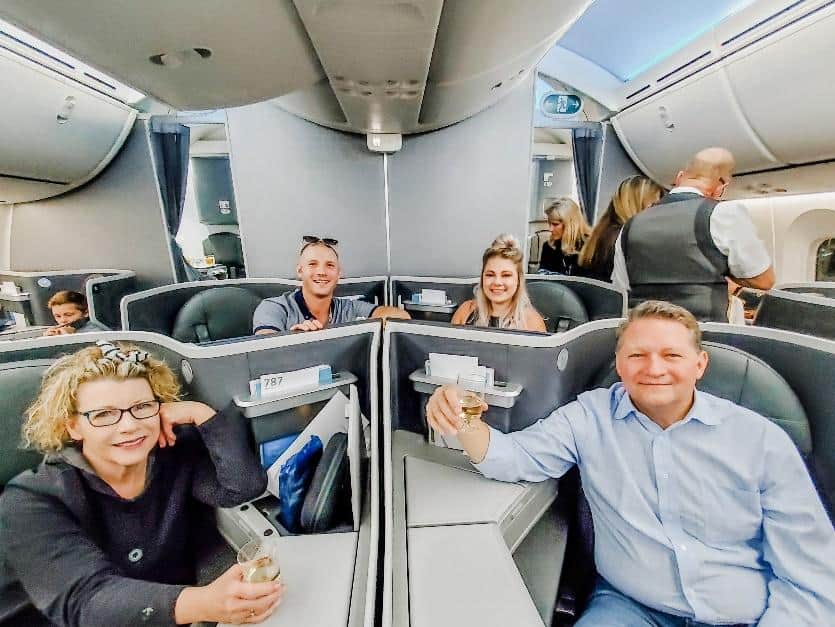 The flight itself was great. I have flown long-haul business class on American Airlines 5 or 6 times over the past few years and, while the reverse herringbone seats are great, the service has been lacking. However, in this case, I was impressed with our flight crew who was very accommodating in helping us to have a great meal (including an entirely gluten-free meal for my mom), a few cocktails, and then a solid 5 hours of sleep on the way over to Paris allowing us to start off with minimal jet lag.
Miles Used: 230,000 American Miles
Main Source of Points: Citi AAdvantage Platinum Select and Citi checking account bonus 
Cost Out of Pocket: $22.40 (Taxes/Fees)
Cost Without Points: $34,689.00 (NOTE: One-way cash tickets to Europe are often much more expensive than round-trip tickets)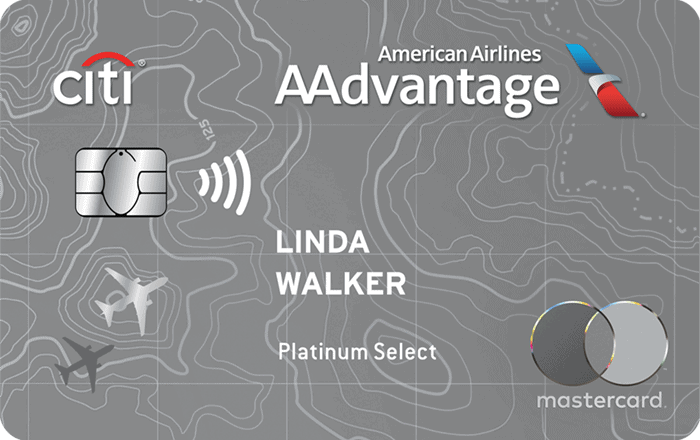 Lounges
Houston (IAH)
Another reason we chose Houston as a departure airport was because we knew it had a few good lounges that we could access with our Priority Pass Select membership. American Express cardholders no longer have access to restaurant experiences with PP, but we are a Chase family first, so access is not an issue…except when it was.
In all the hubbub of packing up, I forgot that I removed myself as an authorized user on my wife's Chase Sapphire Reserve a month or so back (cutting our annual fee saved us $75 a year) and, as such, my Priority Pass membership expired two days before we went to the airport.
Houston boasts Landry's seafood so we chose to have a light lunch (Priority Pass helps but it can still get out of hand fast) and then have some margaritas at The Cadillac Mexican Kitchen on the way to board the plane.
All in all, we spent about $50 in tips and extra food/drinks, for $150 in spending, so still great savings for 4.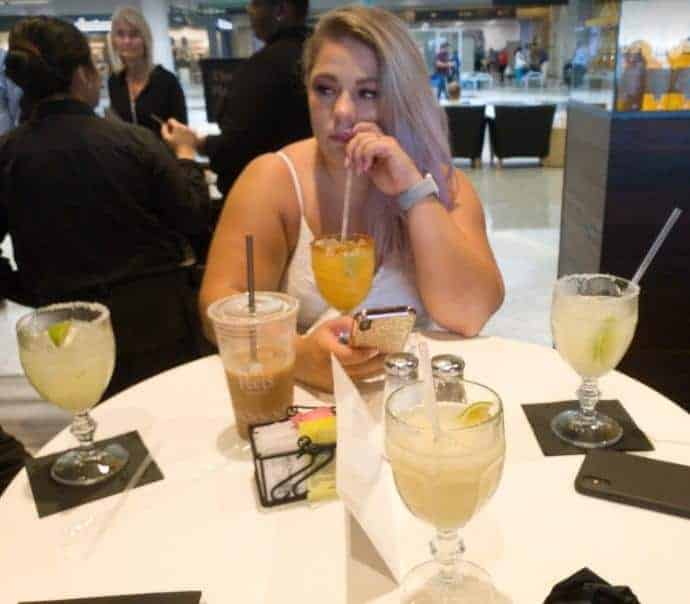 Dallas (DFW)
When flying international business class on a Oneworld carriers, you get access to business lounges at your departure and connecting airports. Occasionally, you'll get access to an arrivals lounges at your destination.
For months, I was very excited to check out the new American Airlines Flagship Lounge that had just recently opened at DFW, as I had been to several in both Chicago and Los Angeles and really enjoyed them. We purposely planned the itinerary to route through Dallas on the way back to Paris to experience this new lounge.
My dad is an Executive Platinum with American Airlines. Despite me telling him about the access rules for American's Flagship First Dining, he asked the lounge agent anyway, proclaiming there was no reason an Executive Platinum traveling in first or business class should not be admitted.
I still don't know how it happened, but she was unbelievably nice and granted our entire family complimentary access into the as a courtesy. As a lounge and airport geek, I could barely contain my excitement. I'm pretty sure my jaw hit the floor. While it's not on par with Cathay Pacific's The Pier or The Wing in Hong Kong, it was still a cool experience.
You are seated as if in a restaurant and given a menu. Krug is the standard champagne pour and there are some menu standards with a few local specialties. I ordered a bottle of Krug, steak and fried oysters.
Honestly, this was one of the best meals I've eaten in an airport in some time and it was absolutely worth the hype.
Lounge Access provided by: Chase Sapphire Reserve (Priority Pass Select Membership and Oneworld business class tickets
Cost Out of Pocket: $49.00 (Tips and Extra Food) 
Cost Without Points: ~$500.00 (Based on food ordered in Houston and Krug in Dallas)
Final Thoughts
Although there were much planning and stress involved in leaving the U.S., the minute we said goodbye to the whole family in Houston and our friends back in Dallas, it all faded away as we took off towards Paris.
There will likely be moments of uncertainty, homesickness and a general sense of "why are we doing this" but, for now, we aren't looking back. We are proud of our decisions and excited for the next year, and also looking forward to sharing the journey with you along the way!
Next to come:
Part 2: Paris & Normandy Region (Marriott & CSR) redemptions
Part 3: Camino de Santiago (probably multiple parts)
New to the world of points and miles? The Chase Sapphire Preferred is the best card to start with. With a bonus of 60,000 points after $4,000 spend in the first 3 months and 2x points on dining and travel, this card truly cannot be beat!
Learn More