Note: Some of the offers mentioned below may have changed or are no longer be available. You can view current offers here.
Ever take a trip and realize you left something essential behind right as you land?
Yeah, that's happened to all of us. In fact, as I write this, I'm sitting in Prague with no jacket and 40-50 degree weather. Good job, Spencer. So on top of things.
Anyway, that's more basic than what we'll be discussing today but you get the point. There are some things you just need to have when traveling. Whether it's a laptop for work emergencies, Pepto Bismol just in case a new food disagrees with you or a power bank so you never have to worry about your cellphone dying, everyone has a list of must-haves.
So, with that, let's take a look at what the 10xTravel team members make sure to bring on their trips around the world.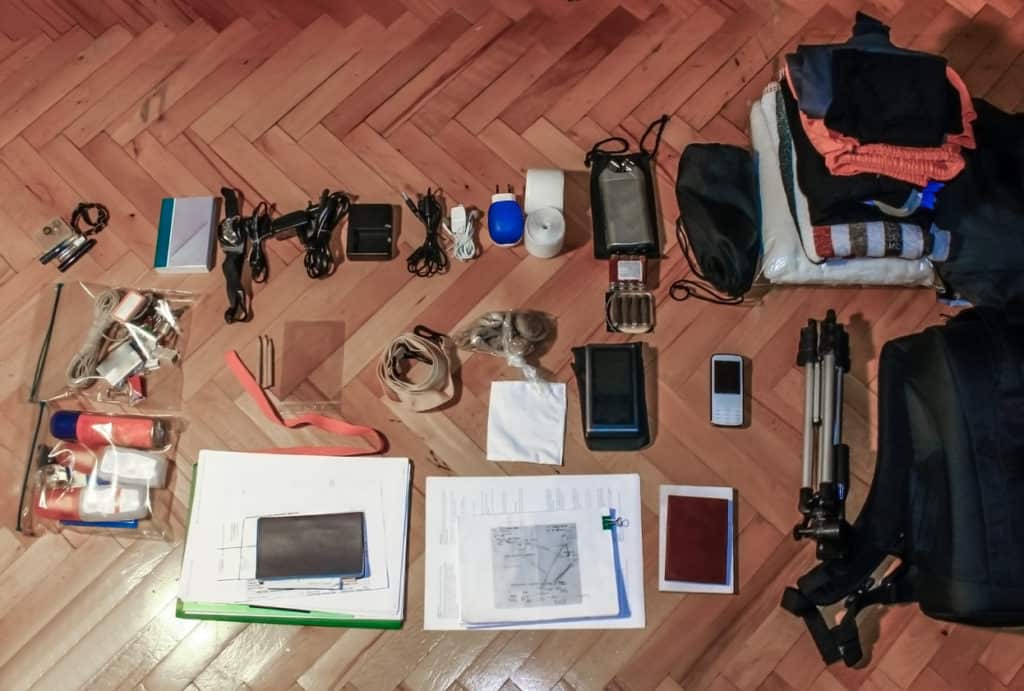 John Tunningley
One of the first items I pack these days always seems to be my portable cell phone charger. And no I'm not talking about the plug that comes with the phone or one of the little stick chargers that you can get at gas stations. I'm talking about the 30,000mAh high capacity power banks that are usually larger than your phone but can charge your phone 5-10 times.
Currently, our fearless leader Bryce is trying to disconnect from it all during his African getaway with his wife. While there's a case to be made for disconnecting from time to time (especially when you run a website), it's not a reality for many of us, including myself.
While I love both my day job and writing for 10xTravel, neither allows me to be fully disconnected while traveling. In addition to this, I'll be the first to admit that I am addicted to my phone. With that in mind, it's important for me to always have at least my cell phone on me and when traveling my cell phone is a must.
In the airport I need my cell phone for my boarding pass, to determine if there's a lounge available, to browse the internet, listen to music, watch movies, and play games. While many of these are done just to pass the time, these time wasters are the least important but they drain my battery fastest.
Unfortunately, there's been more than once where my battery has been dangerously low or died by the time I'm getting ready to board my flight. Without my power bank I've been in situations where I wouldn't have been able to charge my phone and access my mobile boarding pass and although I'm sure I would have been able to get the boarding pass printed at the desk it would have created an extra hassle that I try to avoid.
With the number of times it has saved me from the extra hassle and stress my power bank has become a crucial part of every trip I take.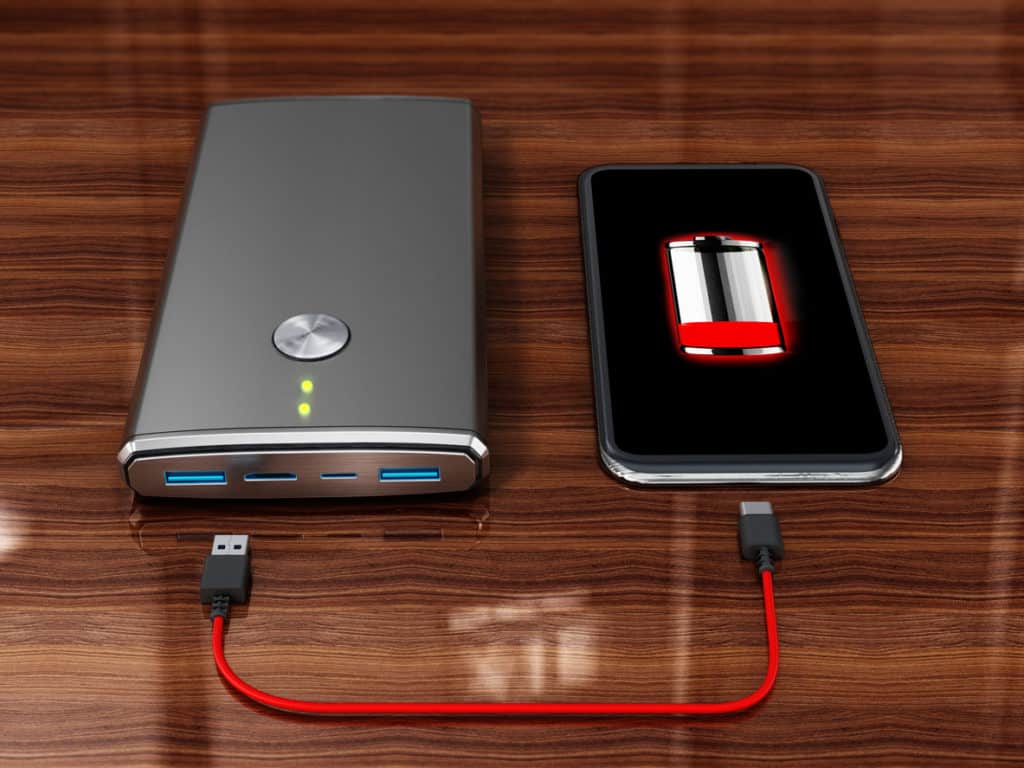 Anna Zaks
Like John, I never travel without my portable power bank. In fact, I have two, in case something happens to one of them. If it fails, or I lose it, I never want to be without one. I always carry one power bank in my purse, when I am out and about exploring.
I never want to be disconnected, at least I haven't been on a trip yet where I felt the need to disconnect, so having my phone charged at all times is very important to me. I use Google maps a lot, even when just walking around a city. I love to wander around and because I am not very good with directions, Google maps is essential.
My second travel must have is a local SIM card. I don't need to make local phone calls, but I do want data on my phone at all times (see my point above about Google maps). There are so many inexpensive SIM cards you can buy on Amazon now that work for whole regions, not just a single country. When I went to Japan and Korea, I got a SIM card that works everywhere in Asia. When I went to Spain, Germany and Israel, I got a card that worked for all three countries.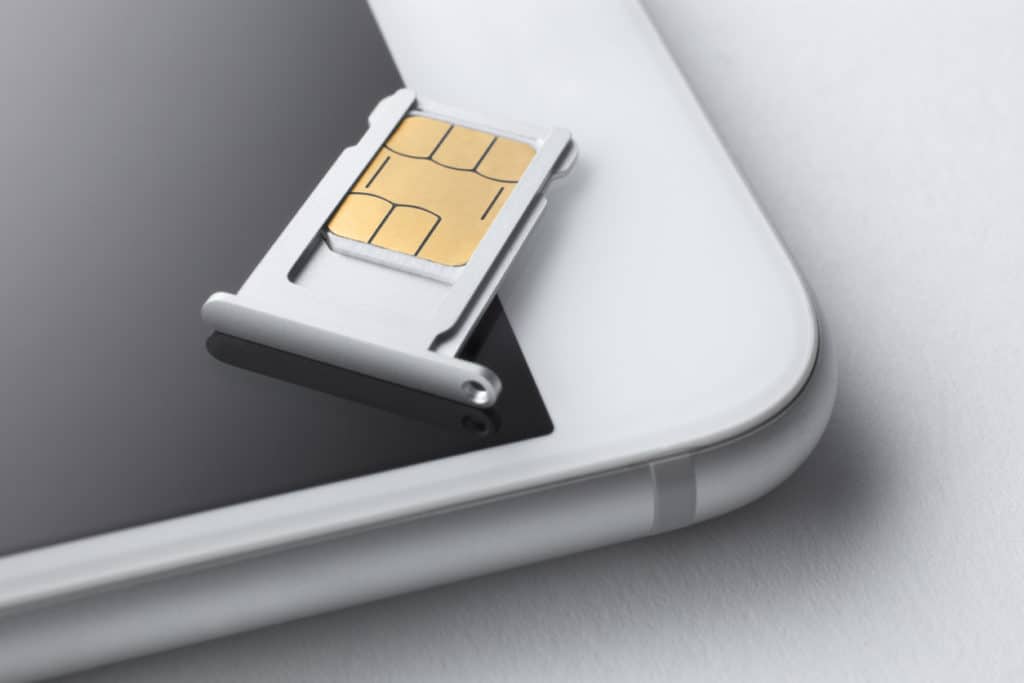 These multi-country, region wide SIM cards usually cost $15-$25. If you are going to more than one country, this is much cheaper than buying SIM cards in every country you visit. I also love the convenience,
I put in a new SIM card in my phone on the flight out of the U.S., and when I land, I just turn on my phone and I am connected!
And here's my most recent find. Ladies, listen up – Land's End makes THE best, the most comfortable denim jacket. The fabric is soft, yet sturdy, has some stretch and the jacket looks sharp enough to wear to dinner. I wore it in Berlin with a maxi dress on cooler days, and, of course, it works great with pants. I wouldn't go hiking in it, but for city travel, it's perfect! The price is very reasonable too, so go get one (or more, they have different colors). It comes in regular, petite and plus sizes.
Anya Kartashova
I wouldn't be a millennial if I also didn't say I don't travel without a portable power bank. Google Maps, Instagram and Pokemon Go (yes, I still play that game) all eat up quite a bit of battery, and I like to have my phone ready to go at all times.
However, my second most important item in my backpack that always travels with me is a medical kit. It's a basic plastic storage bag where I keep the following items:
Pepto-Bismol / Imodium – Be it Bali belly, Delhi belly or Montezuma's revenge, whatever you call it, travelers' diarrhea is real and it's not something to joke about. Stomach infections can put you out for days and cause you to miss activities you'd planned on for months. So, I keep upset stomach relievers with me just in case of an unfortunate incident.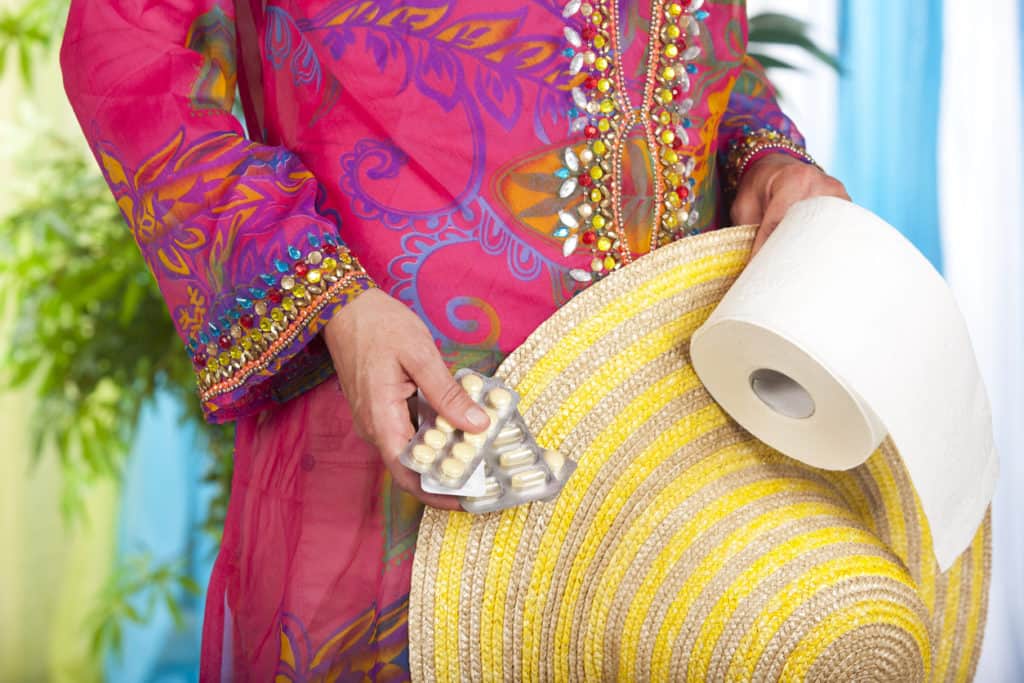 Band-Aid – It doesn't have to be the real deal. Any non-brand adhesive bandages will do the trick. But if you accidentally cut yourself while cooking at an Airbnb or get foot blisters while walking in a new city, having a few of these in your bag can help you keep the wound clean.
Emergen-C – Have you guys been on a plane before? The giant metal cans you fly in are basically cesspools of germs. It's been suggested that flying can have a negative impact on your immune system, therefore I throw a few packets of Emergen-C in my medical kit to give me a vitamin boost before and after a flight.
Tiger Balm – This pain-relieving ointment I bought in Vietnam is magical. I've put it on my aching thighs every night while trekking in Myanmar. I've rubbed it on mosquito bites after getting eaten alive in Colombia. And I've dabbed a little above my lips while having a runny nose. I use it for anything and everything, and it's truly miraculous.
Dramamine – Non-drowsy Dramamine doesn't leave my sight…ever. I take it before every questionable bus ride in mountainous regions and before every excursion that involves a boat. It still makes me a little loopy, but it's better than barfing on my fellow travelers.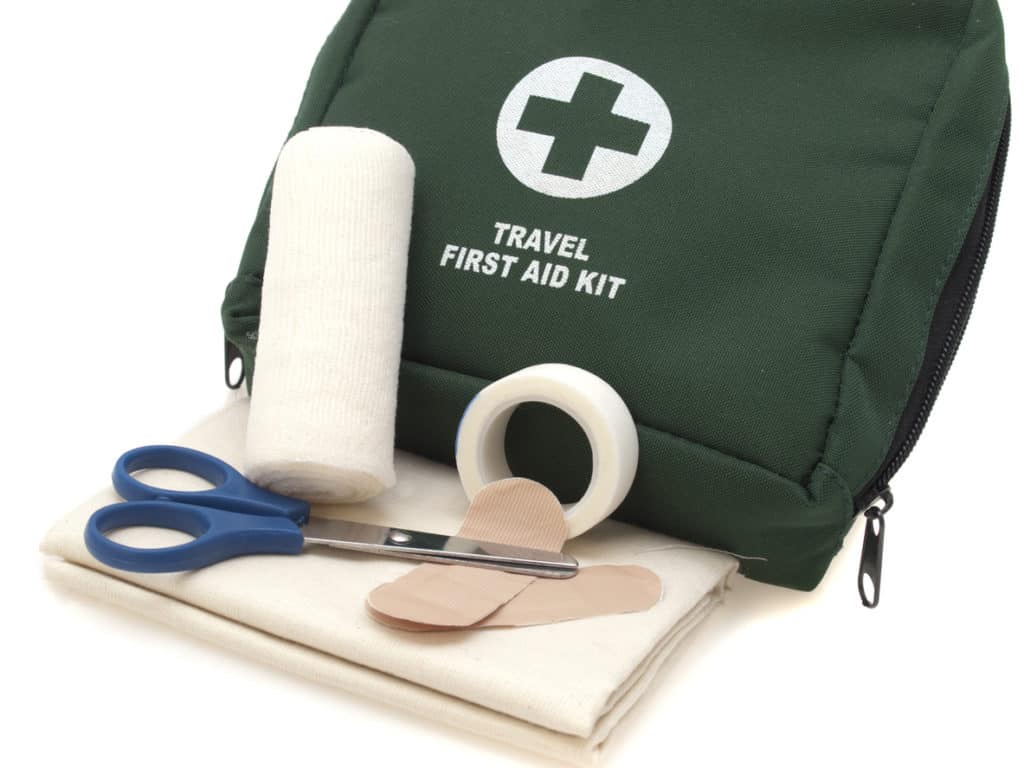 Travis Cormier
I have a confession to make: I'm an overpacker. I lack any ability to Marie Kondo my luggage. I'll pack 6 pairs of socks for a 3-day trip, because "you never know." When I go on a backpack only trip, my luggage is a giant game of tetris that only I seem to know how to reassemble properly.
Despite that, there are some items that I will never sacrifice for space. I'll sacrifice having an extra pair of socks for each day before I give up my travel must-haves.
My most important travel must-have is 2 back-up pairs of vision. My vision is atrocious. I have extreme near-sightedness and can't clearly make out even basic shapes unless they're about 6 inches away from my face. If I lost a pair of contacts or my glasses broke while on a trip I would have a very difficult time doing anything. Because of that, I always travel with 2 back-up sources of vision. Typically, this is 2 pairs of contacts and one pair of glasses. That way, if one gets broken or lost I have redundant backups.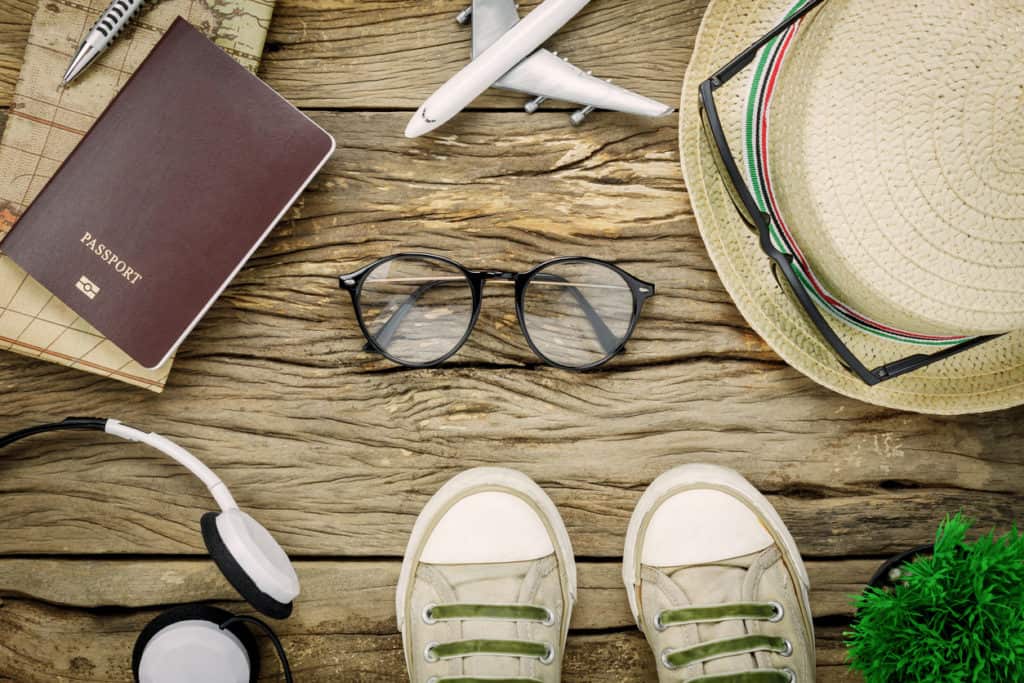 It may seem a bit excessive, but my entire trip would be ruined if I lost my ability to see. It would become a royal struggle, and the space these items take up is pretty minimal, so it is an easy insurance policy to make sure I get the most out of my trip.
Like most everyone, the next item on my list is a medical kit. I'll be honest, I don't know what all is in there. My wife put it together and it comes with us on every trip. I know it has your basics – pepto bismol, tylenol, dramamine, allergy medicine, and allergy cream. It often makes it into our day bags too, just in case we need some while out and about.
Finally, I always take a roll of TP when I'm travelling out of the country. Sometimes, when you gotta go you gotta go and you may find yourself at a location with restroom facilities but they aren't always the most sanitary or well-stocked. But TP serves multiple purposes. You can use it to help stop a nose-bleed, to clean up your hands after eating if there's no towel or hand-washing station available, wipe dirt and mud off yourself after a long hike. You'll always be glad you have it when you need it!
Joe Cheung
Of course, like any self-respecting "blogger", I always pack multiple power banks, my computer, and anything else I'll need to stay connected. But one must pack travel item I always travel with that hasn't been mentioned is a collapsible laundry hamper and travel-sized detergent packs.
Even with three children, we try to pack light. At this point the only way packing light is feasible is by packing less outfits – typically four or five outfits per person, max. (Well, the baby gets a few more since her clothes are so small!) So even a week-long trip means we have to do laundry at least once – and that's if there are no accidents!
We use a collapsible laundry hamper for our dirty clothes which helps both with organization of our stuff and doing laundry itself. The travel-sized laundry detergent is good for doing laundry in a machine or even just doing it in the sink. (Bonus tip: Ex-Officio clothing is great for washing in the sink and air drying).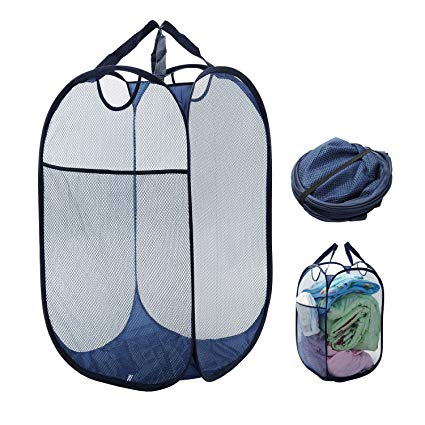 At this point in our life, all our other must-pack items are kid-related: snacks, tablets, medicine, etc. But the collapsible laundry hamper and detergent are so convenient and easy to pack, we'll pack those even if we're traveling without the kiddos!
Matt Brown
I'll be the first to admit. I'm an overpacker, especially when it comes to my electronics. I have no shame in admitting this. You'll clearly see this by my including 8 items in my "must-have" list. So embarrassing. But I promise I'm not a hoarder.
My must-have items mostly revolves around electronics, and some of these items are:
Battery Bank – Mine's only 26800mAh, so I'm having major envy that John's battery bank is bigger than mine. But it's pretty much a requirement in this day and age as others have stated to have a reliable way to charge USB devices like phones/tablets/cameras/etc in a portable fashion.
Burt's Bees Facial Cleansing Towelettes – one of the best parts are flying first and business class is when they bring you the hot towels 2-3x during your flight. Wiping all of the "plane" off your face, hands, arms, wherever is great, and the feeling afterwards is so refreshing. But my wife turned me onto grapefruit cleansing towelettes during our travel to Australia about 2 years ago, and I've been hooked ever since. Not only do you get the same feeling from the hot towels, but the Grapefruit extract included in the wipes seems to give a much deeper and cleaner feeling than the hot towels, and they smell really, really good. I'd encourage you to keep a pack in your carry-on and thank me later!
Mavic Pro Drone – part of what's awesome about traveling the world is seeing all of the new sights and sounds that you get to experience all over the world. But while it's fun seeing these from the one perspective that most people experience (on the ground), it's even better having an aerial perspective on places. So I try and travel with my drone as much as possible to have the option to be able to fly over and see things from above. Plus, it's super cool that you can fly a toy quadcopter that also has a sick camera on it.
Laptop – my real non-points job is running a web design and development company. When traveling, I have to have quick access to a computer if something happens that's super serious with a client's website to be able to triage and resolve ASAP. And more often than not, since my wife also owns her own business, we usually work at least a few hours each day while we travel. So having my laptop with me is a requirement. Plus, how else would I edit those sick drone photos and videos?
Power Converter, Assortment of Cords and Power Adapter – I carry a ridiculous number of various cords and cables to charge all of the various electronics that I travel with. But I also carry with me a power converter when traveling internationally, as well as an extension cord that allows me to plug 4 devices and 2 USB devices into my power converter. This way, I can use 1 outlet, but charge up to 6 devices at a time. I'm by no means an electrician and I'm sure this is a bad idea at some point as it might overload an outlet or something, but I haven't run into any issues yet and it helps me to deal with annoying outlet placements or just lack thereof that always seems to plague hotel rooms.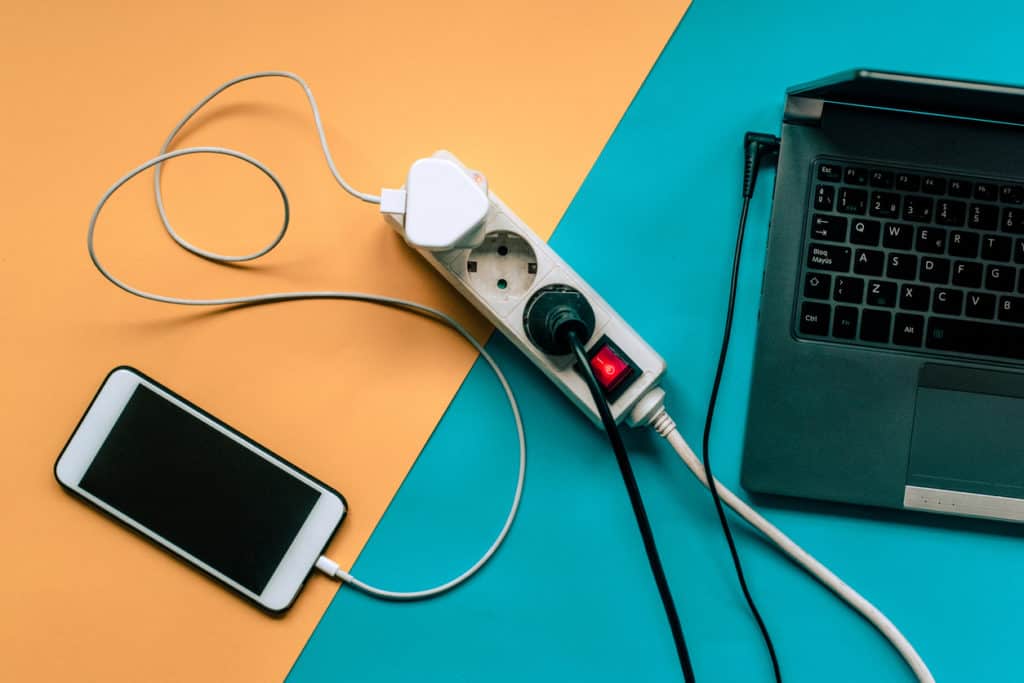 iPad – I hate getting my laptop out on planes, so in most cases, this is just a glorified movie-watching device for me. Or, during layovers, I'll pull this out and hang out on my favorite app, FlightRadar24, to see what planes are taking off and landing at the airport, where they're going, and all that other nerdy stuff.
Noise Cancelling Headphones – I've had my Bose QuietComfort 35 II Wireless headphones for 2-3 years and love them. I take them everywhere. But I recently got the Jabra Elite Active 65t headphones. They're wireless in-ear earbuds and are awesome. I'm contemplating taking my Bose headphones out of my travel bag, and only using these, but just haven't committed to it yet.
Hydroflask Water Bottle – I like to stay hydrated, so I carry this 32 oz beast around with me wherever I go. It keeps my water cold forever, so even though it's big and bulky, it has a permanent spot in not only my carry-on but also pretty much daily wherever we're traveling.
Julie Szpira
In the past, I was a notorious overpacker.  I had a Boy Scout "Be Prepared" mentality, which means I packed redundantly and carried anything and everything necessary for my travels.
Trip after trip, half the items in my suitcase remained untouched; I realized there wasn't a need to carry half my home with me on vacation. I analyzed the items I use on every trip and whittled my suitcase down to only the must-haves.
I started by purchasing a set of Hyper-Lite Packing Cubes. During one of eBags many sales, I purchased 5 different options (obviously using a shopping portal to maximize my mileage earning) and settled on the 7 piece Hyper-Lite set. Limiting my clothing to only what I can zip into the cubes forces me to pack more consciously and compactly.  I am far more aware of what goes into my suitcase now.
There are a few items that you'll always find in my suitcase. For clothing, I always bring a swimsuit and a scarf.  Even when I'm traveling to a location where a swimsuit wouldn't usually be required, I bring one.  You never know when a hike to a hot spring or a spa day will happen, and no one wants to see you naked.
A scarf can be an extremely versatile item. I've used mine as an accessory, blanket, pillow, blindfold and during some particularly horrendous airport delays, a sleeping mat.  I have a cold weather go-to that I picked up from the clearance rack at Old Navy for $1.33 and a $3 lightweight warm weather option from a market in Chiang Mai. My desire to save money extends beyond points and miles!
My miscellaneous items include Benadryl, face wash, moisturizer and sunscreen, and earplugs.
I have major jet lag issues.  Taking a couple Benadryl when I'm wide awake at 2am helps me get back to sleep and sync my biological clock to time zone I'm visiting.  I choose Benadryl because diphenhydramine is also an antihistamine. I never know when my body is going to decide to go haywire and decide to have an allergic reaction, so having a fast acting remedy is extremely helpful.
Hotel provided shampoo, conditioner and body wash is fine, but I bring my own "face stuff".  Time spent on an airplane and in a new environment can do a number on your skin. In a standard week, I'll probably spend 5 hours outdoors and take 0 pictures of myself.  During a vacation week, that number increases to 30 hours and approximately 2,000 photos. Sunscreen is a must when you're outside all day sightseeing and using my usual products keeps my skin from breaking out.
Having headphones for music is great, but silence is golden.  I always carry 2-3 pairs of earplugs in my purse, and stash a few extras in my suitcase.  They're useful on the plane, in a lounge, or at your hotel. Earplugs can also come in handy if you're at a loud event, like a sports game or a concert.
Caroline Lupini
The more I've traveled, the more I've tried to cut back what I bring with me on trips because traveling light is just so much nicer. Sometimes it's impossible when I'm traveling to many different locations in different climates or when I'm just going to be gone for a long time. But, no matter when or where or how long I travel, there are a few things that I absolutely cannot leave home without.
Here's what they are:
My laptop — Since I work online, I can't go anywhere without my laptop. It's very rare that I'll even go more than one night in a different place than my laptop because I never know when something is going to crop up that I have to deal with, and my phone just doesn't always cut it. I currently have a MacBook Air, but am looking at new computer options because I'm due for an upgrade.
Noise-canceling headphones — Again, since I work while I travel and I don't always have control over my workspace, I always travel with my Bose QC25 noise cancelling headphones. They're great for blocking out the sound of crying babies on long flights and for working at noisy cafes. But, they do take up a ton of space, so I'm considering upgrading to a pair of in-ear noise cancelling headphones before my next major trip.
My passport — Need I say more?
Google Fi — Google Fi is my lifeline when I'm traveling… again, because I work online. I need to be connected so I can deal with things as I need to, and the ability to have high-speed data in so many countries around the world is absolutely imperative to my work.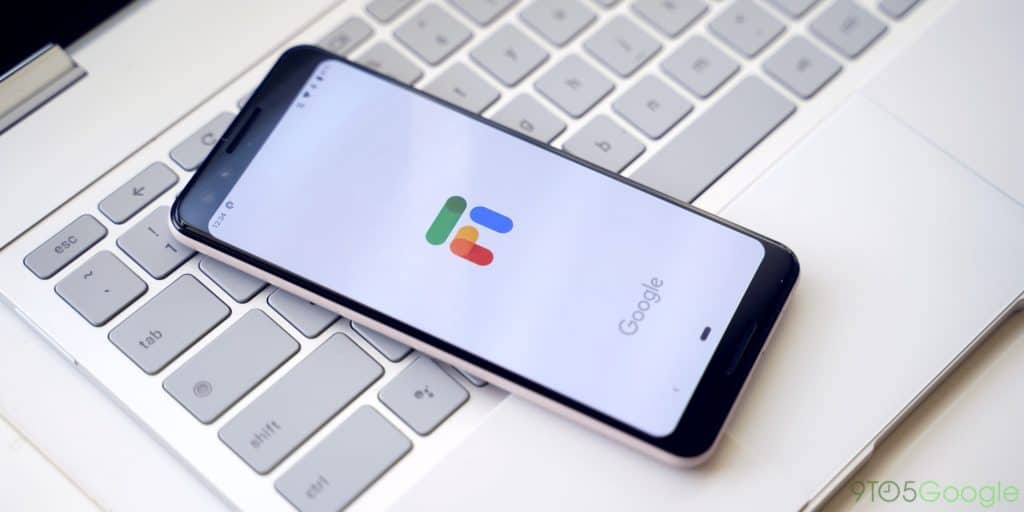 A small power strip — This is one of the things that I always travel with that I can't believe other people haven't caught on to yet. Have you ever stayed in a hotel room without enough outlets? Or maybe you don't want to take 3 plug adapters with you or have to deal with rotating what you charge. Get a small power strip. I have a random non-branded one from Amazon that's no longer available that I've used for a few years, but I just picked up the new Anker Powerstrip with USB.
Final Thoughts
As with many things in travel, there are some basics that everyone needs. Seriously, don't forget your passport or a jacket when the weather will be cold and rainy. On the other hand, there are plenty of must-haves that only apply to specific situations.
If you want to completely disconnect, you might ditch the laptop and only bring an iPad to watch movies and tv shows on your flights (or entertain your kids) and a phone for access to Google Maps. If you have allergies, some medicine might be essential to having a pleasant trip.
Whatever your needs are, we strongly recommend putting some thought into what you'll need and what will make your trip more enjoyable in the weeks leading up to your trip. This way, you'll have plenty of time to make any necessary purchases.
What are your essential items when you travel?
New to the world of points and miles? The Chase Sapphire Preferred is the best card to start with. With a bonus of 60,000 points after $4,000 spend in the first 3 months and 2x points on dining and travel, this card truly cannot be beat! 
Learn more
---
10xTravel is part of an affiliate sales network and receives compensation for sending traffic to partner sites, such as CreditCards.com. This compensation may impact how and where links appear on this site. This site does not include all financial companies or all available financial offers.
Editors Note: Opinions expressed here are author's alone, not those of any bank, credit card issuer, hotel, airline, or other entity. This content has not been reviewed, approved or otherwise endorsed by any of the entities included within the post.