In This Article
Loading table of contents …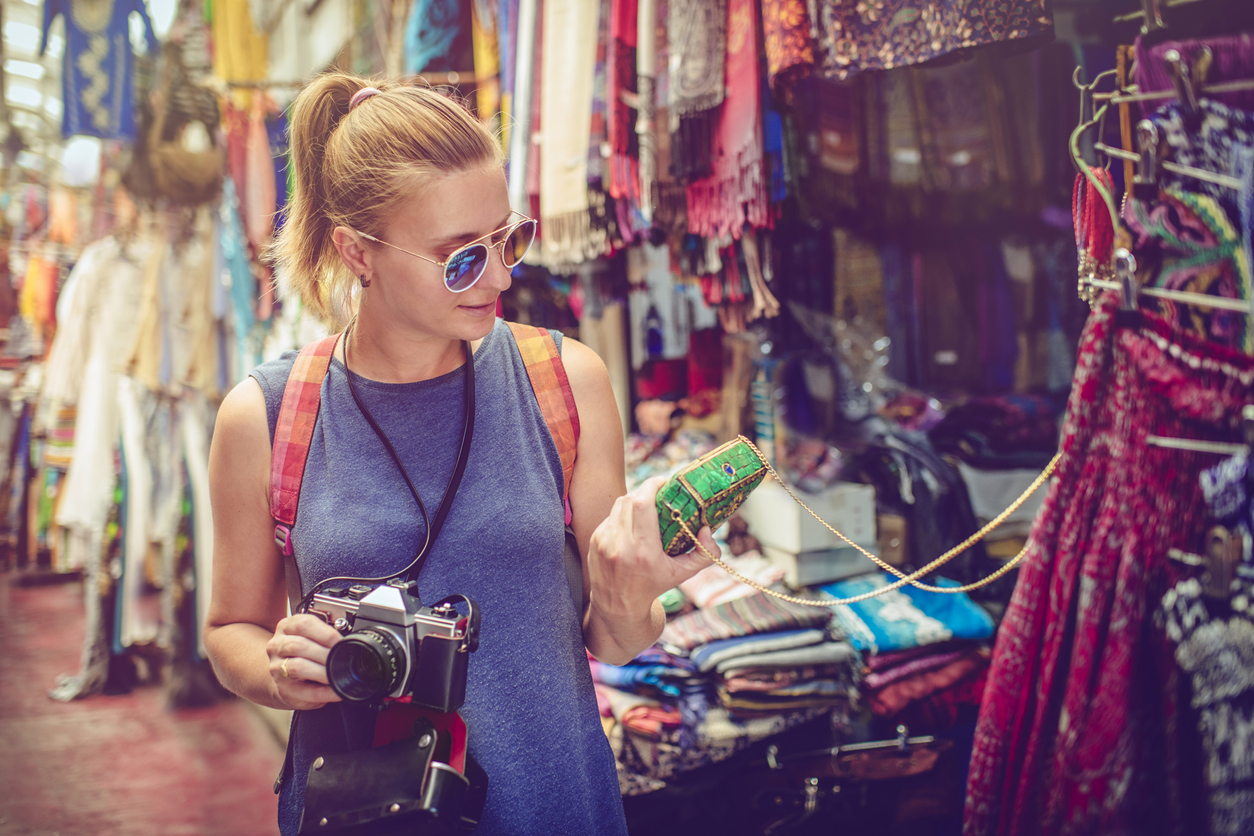 Note: Some of the offers mentioned below may have changed or are no longer be available. You can view current offers here.
Do you have a person in your life who's really hard to shop for? If that person likes to travel, read on, because we've compiled a list of great travel gift ideas to help you with your shopping.
And if you are struggling for ideas for gifts for soon to arrive Mother's Day and Father's Day, we've got you covered. Bookmark this post for the future too, since you'll want to come back to it when you start your holidays shopping.
If you see something on the list you particularly covet, there's nothing wrong with treating yourself too. The list consists of very practical things you are guaranteed to use on your next trip.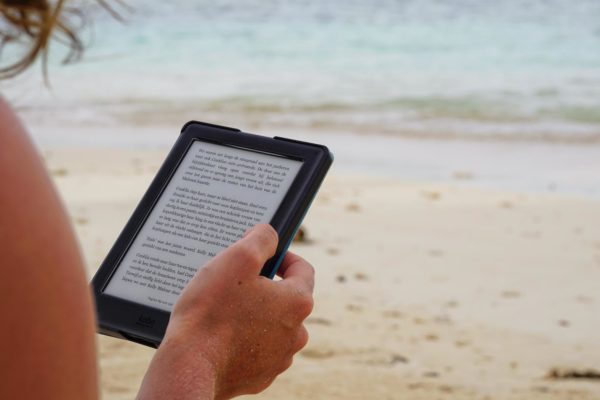 Kindle is a Great Travel Gift
I can't imagine a trip without my trusty Kindle! Amazon now has a waterproof version of this classic e-reader, perfect for a beach vacation. This is a must have for anyone who loves to read.
Kindle's glare-free display is the closest you'll come to reading a real book. The built-in backlight is a great feature – you can read when it's dark on the plane or if your partner is sleeping.
Get a Kindle cover too in a fun color or print to complete the gift.
Light Packable Daypack or Purse
A lightweight daypack or a purse is an often overlooked travel item. It's so important to have something that doesn't weigh a ton and can fit all the stuff you need for the day out exploring a new city or going on a day hike.
It has to be roomy enough to accommodate all your daily essentials like phone, wallet, camera, sunglasses, water bottle etc., but we don't want it to be too bulky. Lightweight fabric is going to be the key here, since we don't want to add extra weight to our already tired shoulders.
Osprey brand has always been popular with travelers. Their daypack is big enough to fit all the stuff you'll need for your day out, but it's super light, as the backpack weighs just 1lb.
L.L. Bean's crossbody sling daypack weighs just 10.5 oz and packs into practically nothing. Just throw it in your suitcase and take it out when needed.
If you prefer something more feminite and stylish, there are also lots of great options. Ladies, we don't need to sacrifice style for function. A cool nylon waterproof backpack, maybe even in some fun color, is a perfect way to complete the outfit and you won't look like a typical tourist.
Travel Wallet is a Great Travel Gift
Zoppen travel wallet has RFID-blocking capabilities, room for your passport, boarding passes, cash and multiple credit cards. There's even a tiny SIM card pouch. This adorable wallet comes in 37 (wow!) colors and has over 7,500 reviews! This is clearly a very popular item and for under $15 is a great bargain.
If you are shopping for a gentleman, Alpine Swiss Logan Zipper Bifold Wallet is a great find. It also comes in a wide variety of colors and has RFID protection against electronic theft.
Bombas Socks
It sounds weird to include socks on the best gifts list, but trust me, Bombas socks are magic. I am very picky about my socks, some might say excessively picky, and I was very sceptical about these. They are not cheap, and they are only sold online, so you can't see or feel them before you buy, but believe me, whomever you give them to, will love them.

Some people might be reluctant to spend $45 on four pairs of socks for themselves which makes them the perfect gift. We often spend more on others than we spend on ourselves. But when the gift recipient realizes how comfy they are, you'll be the coolest person in the world for giving them Bombas.
Vessi Waterproof Shoes
Vessi sneakers are very comfortable, lightweight and waterproof, making them the perfect travel shoe. I was sceptical at first, because how can a sneaker be completely waterproof? I've tested mine quite a few times in the rain, and even on a 40 degree rainy day they kept my feet dry and toasty warm.
I am not the only 10X Travel team member who is a huge fan of Vessi shoes. Here's Alexanda wearing her pair of Vessis on a rainy day in South Africa.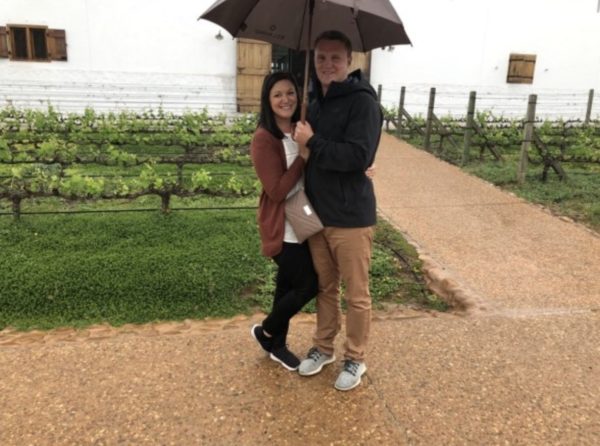 And when the rain stops, just wear your pair of Vessi around town or even on an An African Safari. The shoes are so versatile, you really just need to take one pair of sneakers on a trip.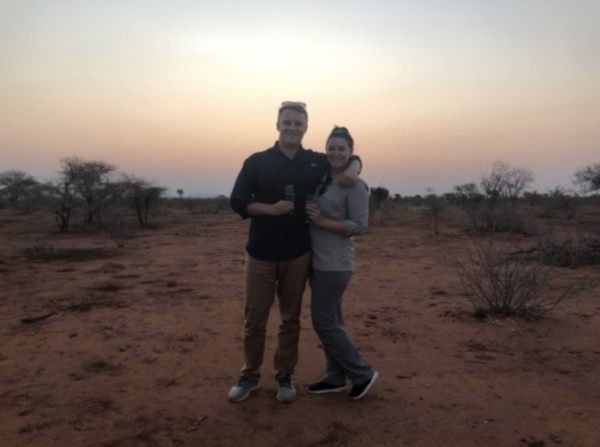 Wrap or Scarf
A large wrap could serve so many functions. You can use it as intended and wrap it around your shoulders for warmth on a chilly night, or you can wear it as a scarf, or use it as a blanket on the airplane.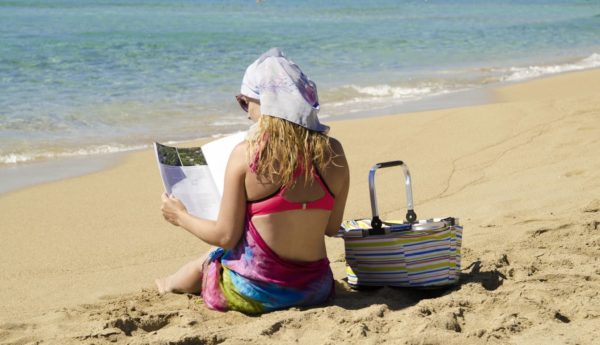 For the ultimate luxury, cashmere wrap is the best. It's also lightweight and hardly takes up any room at all. Nordstrom has a really nice one, or if you want something more colorful, Amazon sells a highly rated cashmere wrap in a wide array of beautiful colors.
And let's not forget about the guys. A beautiful soft cashmere scarf is a must in cold weather. Not to mention that wearing a nice scarf makes every man look instantly more pulled together. I love this scarf in beautiful camel color.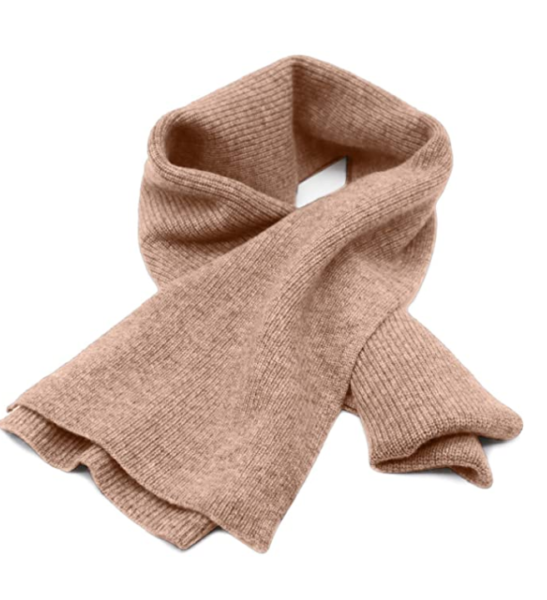 A lightweight wrap, on the other hand, is perfect for a beach vacation. If it gets chilly in the evening, just throw it over your sundress. Or in a pinch it can serve as a beach coverup.
Best Travel Clothes
Bluffworks makes versatile travel clothes for men and women. Since its founding a few years ago, Bluffworks has become a cult favorite among frequent travelers. All of their items are made out of breathable wrinkle-resistant fabric, have hidden pockets and are machine washable. Yes, you can even machine wash a Bluffwork blazer!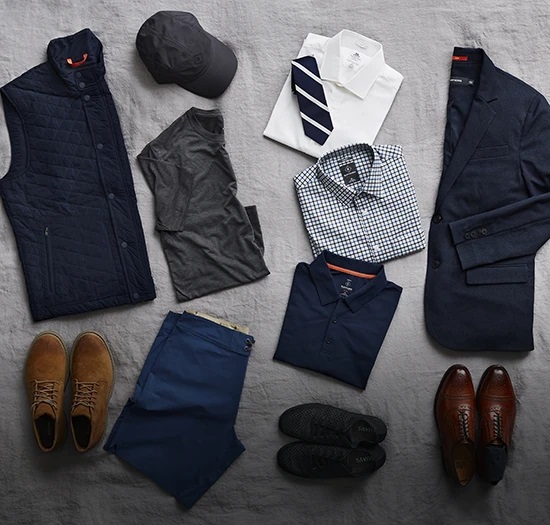 In addition to its signature blazer, the company makes dress shirts, travel chinos, t-shirts and stylish blouses and dresses for women. Thanks to some marvel of design and engineering, women's pants somehow have eight pockets without looking bulky. These travel staples are definitely in the class of their own, effortlessly taking you from a day of exploring to a night at a nice restaurant.
Packable Down Jacket
When your travel plans take you to colder climates, a lightweight but warm down jacket is a must. It weighs almost nothing and doesn't take up a lot of room in your luggage. These are so easy to take with you on a long walk or a hike when the weather keeps changing throughout the day.
The prices have come down a lot on these jackets and you don't have to spend an arm and a leg to get a really great coat. There are so many great options under $100 in fun colors, including this highly rated coat.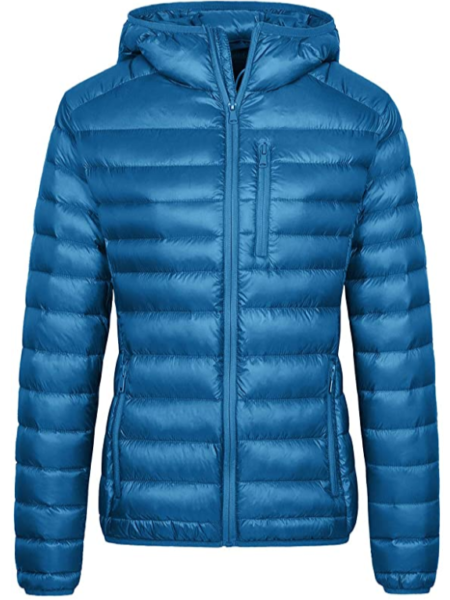 And let's not forget about the guys. Since Amazon entered the fashion business we now have lots of affordable options. This highly rated and very affordable jacket has over 1700 reviews and a 4.5 overall star rating.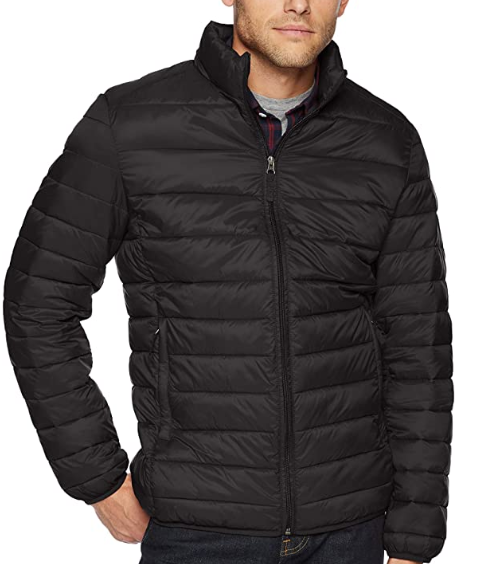 Lightweight Packable Rain Jacket
Whether you are exploring mountains or cities, packing a light rain jacket is always a good practice. There are lots of sensible choices of course, or you can get something in a fun and colorful print for the more fashion-adventurous person.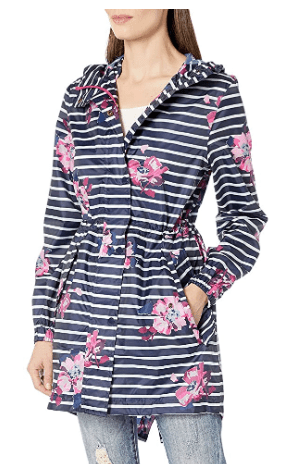 For men, Calvin Kelin makes some pretty cool rain jackets also. Whatever you choose, the recipients are definitely going to remember you fondly when they whip out the raincount out of their bag during a sudden downpour.
Portable Hard Drive
A small, portable backup hard drive is a great present for anyone who needs to backup large files on the road, such as a photographer or a graphic designer. The new generation portable solid state drives are lightweight, reliable and so tiny they literally fit in the palm of your hand.
If you still need to use up the $200 Amex Dell credit, Dell sells Samsung Portable Solid State Drives and the prices start at $119 for a 500GB unit. We have one of these at home, and I am continually amazed at its tiny size and how light it is!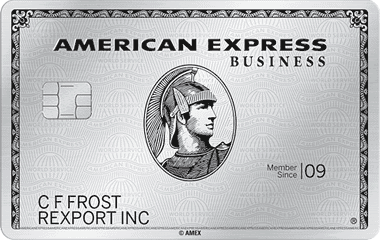 Make sure you enroll your Amex Business Platinum card in Shop with Dell benefit before you shop. This benefit allows you to spend $100 in the first six months of the year and another $100 in the second half of the year.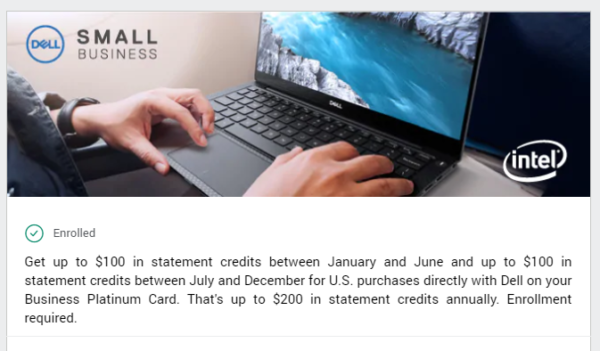 And as always, don't forget to use a shopping portal when shopping on Dell!
Power Bank
I don't know anyone who travels without a power bank/backup battery anymore. It's definitely a must bring item among 10X Travel writers. You can buy one on Amazon, of course, but if you are still looking for ways to spend your Dell credit, Dell also sells various models.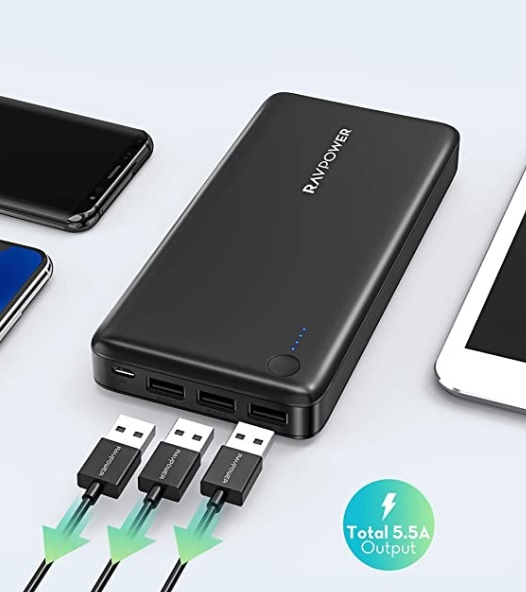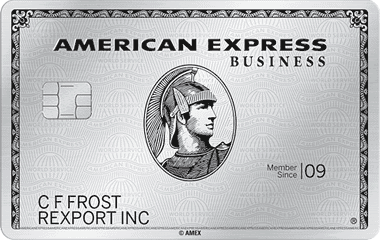 Backpack
Going back to using Amex Dell $100 credit, did you know that Dell also sells laptop bags and backpacks? They have a nice selection of bags in all price ranges. I recently bought this backpack for my husband and used the Dell credit on my Amex Business Platinum card.
It's a really well made bag with tons of pockets and compartments and it fits so much stuff. There's even a dedicated glasses compartment on the top! No more rooting around your bag, looking for sunglasses.
If you are shopping for a photographer in your life, DUO Daypack by Wandrd is made of water-resistant material – a must if you want to keep your gear dry and safe. It is lightweight, opens flat for easy access and has unique features such as a popup camera compartment and padded pockets.
Travel Adapter
All savvy travelers have travel adapters in their luggage. Gone are the days when we had to get a new adapter for each country we visited. The new universal travel adapters even come with USB ports, so you can charge your phone, laptop and all the other devices at the same time!
These universal adapters could be super useful if the trip covers more than one country – perfect for any world traveler on your gift list.
Portable Coffee Kit
Pakt makes a lot of great products, including some amazing bags, but one of its bestsellers is a portable coffee kit. This is perfect for the coffee connoisseur – it's small, easily packable and carry on friendly. The kit includes everything you'll need to make barista-quality coffee everywhere you go.
To take your gift up a notch, you can add some good ground coffee or even a coffee subscription.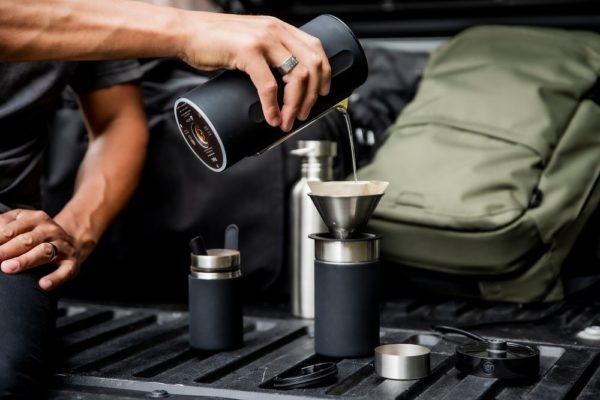 Reusable Water Bottle
It's easy to stay hydrated on the road when you have a good insulated water bottle. YETI insulated bottles are pretty much a gold standard and come in a huge array of fun colors. Fill it up with cold water (or an adult beverage, we won't judge) and bring it with you to the beach to keep the drink nice and cold on a hot day.
This is a great gift for a traveler of any age.
Beach Towel
For anyone who likes to bring their own beach towel, Sand Cloud makes boho-inspired sand-resistant, ultra-absorbent Turkish cotton towels in a variety of amazing patterns and colors. The towels are made in Turkey where the company pays fair wages. Sand Cloud donates 10% of its profit to marine conservation. This is a great gift for an eco-conscious traveler!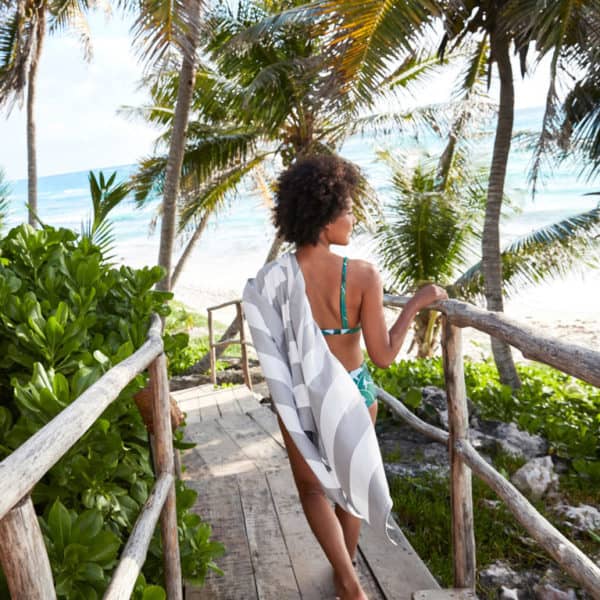 Dock and Bay also has a wide variety of sand-resistant quick dry beach towels. The towels are made of 100% recycled material and come in a variety of cute colors and patterns. A carrying bag is included and you can even personalize the towels to make your gift extra special.
Packing Cubes
Packing Cubes are now a mainstay of all savvy travelers. They keep your stuff organized and make it super easy to unpack at the destination. You can assign one cube, or entire set, depending on the length of the trip, to each family member to keep packing and unpacking easy.
YAMIU Packing Cubes come with a shoe bag and two clear toiletry bags. The set has overwhelmingly positive reviews and is available in six different colors.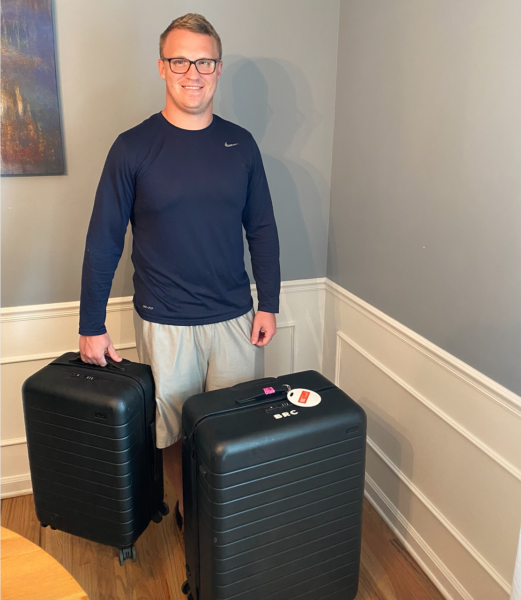 Carryon
There's a carryon suitcase for every budget. If you really want to spoil someone, Away Luggage has you covered. The company has taken the world by storm and Away bags became an instant classic. Check out their limited edition colors, you won't find anything like that anywhere else! How fun is this retro-inspired suitcase?
And to take it up a notch, add a personalized luggage tag.
I am partial to soft-sided carryon bags and love my Travelpro. No wonder it's a favorite among flight crews everywhere. Travelpro Maxlite, just like the name implies, is very lightweight and rolls along like a dream. It comes in different colors, so get something other than black so it'll be easier to spot in the sea of black bags at the airport.
Another great option is a duffel bag made by Pakt. This is a perfect "weekender" type of bag that doubles as a laptop bag, so you'd only have to take one piece of luggage for a short getaway. Multiple compartments will help you stay organized and the bag opens up flat for when you need to unpack at the hotel.
Scratch Map
The scratch off maps are a great present for any world explorer. This is definitely a wanderlust-inducing gift, so give it to someone in the younger generation in your family to promote the love of travel. It also makes a great family gift.
This Scratch The World Travel Map is very affordable and you can add a poster frame to make it even more special. It feels really satisfying to see the scratched off area grow after every trip. And maybe just looking at the map will inspire even more amazing trips.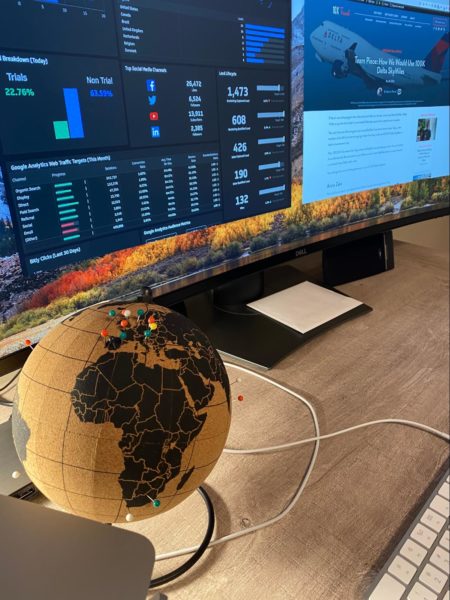 Cork Globe
Alexandra has gifted this cork globe to Bryce and it now sits on his office desk as inspiration while he works on 10xtravel content and planning future trips. Alexandra has also gifted it to several hardcore travel friends. It's a wonderful gift especially for those who prefer experiences over "things" because its small, good quality and a great conversation starter to remember past trips or plan future ones.
Personalized Photo Books
If you've ever wondered how to easily turn all your Instagram photos into a photobook, ChatBooks has a solution for you. ChatBooks takes your Instagram photos (or any photos from your camera roll) and turns them into photobooks, wall tiles, postcards and more. It's an amazingly easy process, and this would make a great Mother's Day gift. Making photo books can seem like a lot of work but ChatBooks really makes the process simple.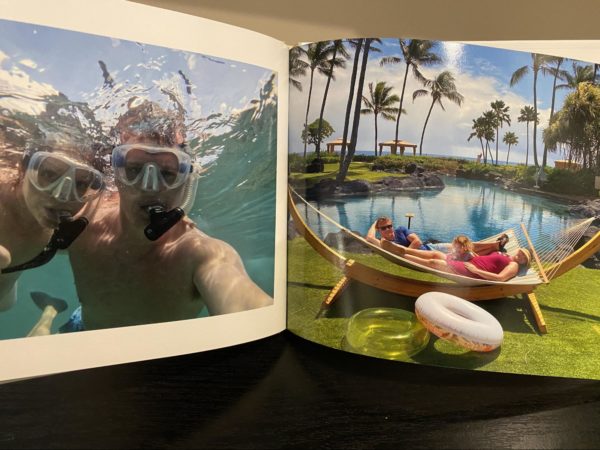 Shutterfly offers even more options to turn your vacation and travel photos into personalized products. You can create incredible wall art, coffee mugs and even mouse pads in just a few clicks. Shutterfly has a lot of options to make a premium book with glossy pages upgraded features.
Noise-Cancelling Wireless Headphones
There are noise-cancelling headphones in every price range for every budget. If you really want to spoil someone, the highly rated Bose Noise Cancelling Wireless Bluetooth Headphones 700 are just the ticket.
I am in love with the sleek modern design and the pretty rose gold and white combo making these headphones look like a piece of modern art!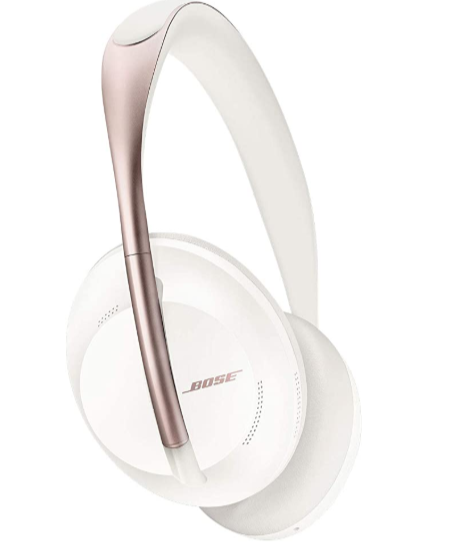 Aura Smart Digital Picture Frame
Digital picture frames have been around for a while, but folks that made Aura Smart Digital Picture Frame took it to the next level. You can now send pictures to this digital frame from your phone or tablet. You can also invite family and friends to share photos with you and they'll be displayed on your frame.
You get unlimited cloud storage and can send up to 100,000 photos to the Aura frame. The frame is very easy to set up, even for the technically challenged. Wouldn't it be amazing to relive the travel memories play on a slideshow right in your living room? The frame will adjust the brightness to the room and will even go dark when you turn off the light.
Travel Subscription Boxes
If you want to give someone an experience of eating around the world without leaving the house, or maybe even a way to relive their favorite food experiences, Try the World food subscription boxes are just the ticket.
This is also an excellent way to try products sourced from artisans and small companies around the world. Each box comes with tips, recipes and stories representing the region where the food is sourced.
Crate Joy has a huge assortment of subscription boxes, including international and foreign food subscriptions. The choices include spices, international snacks and even a French-style macaron subscription box. That's one piece of mail I wouldn't mind getting every month!
Beyond food and travel themed boxes, Crate Joy has subscription boxes for every taste and every budget.
Travel Gifts for Kids
We can't forget about the youngest travelers, of course. Kids' gifts should be practical, affordable and promote the love of travel.
Binoculars
Leave the toy binoculars at home and get them a pair of sturdy kids' binoculars with good magnification. Kidwinz binoculars come with their own carrying case and have rubber eye protection, making them very safe even for the youngest explorers. This gift is great for travel and playing with once back at home.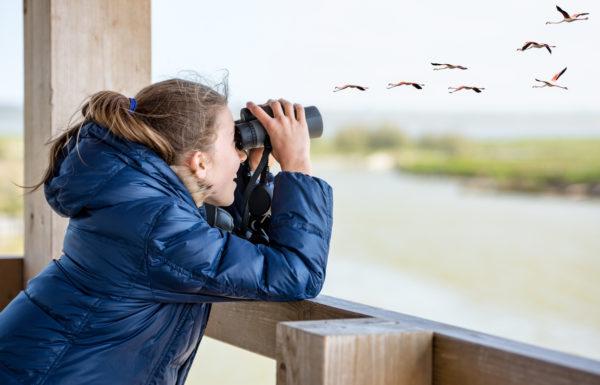 National Geographic Little Kids First Big Book of the World
National Geographic never disappoints! I've bought a few books in the Little Kids First Big Book series for my little nephew and all have been a huge hit. They all have stunning photos and will quickly become kids' favorite books.You can't go wrong with any book in this series
National Geographic Little Kids First Big Book of the World introduces the young readers to the world by highlighting different continents, climates, landscapes and much more. There are lots of fun facts about different countries, weather and animals.
Single-Player Travel Games
When mom and dad need a little break, a game that a kid can play all by herself could be just the ticket. SmartGames makes fun and challenging games that are compact and easy to carry. The games promote concentration, logic and problem-solving abilities. These clever puzzles are guaranteed to occupy the young traveler for a while. Perfect for a long airplane or train ride!
Travel Backpack
This cute world map backpack is just the right size for your little traveler. The backpack has all the practical features of a school bag and the print is adorable. The print features a real map of the world so the young explorer can start learning world geography on the long airport layover. The water bottle holders on the sides are great for toys or for kids to carry their own empty water bottle or sippy cup onto the plane.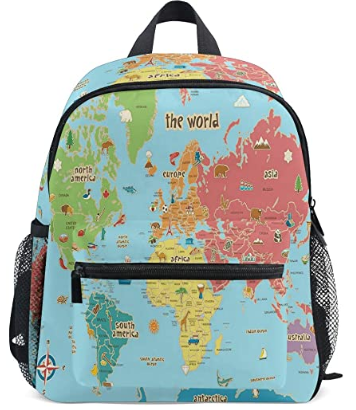 Kids Subscription Boxes
What kid doesn't love to get mail with their name on it? Crate Joy's outdoor subscription box for kids is a gift that keeps on giving. Each month the young explorer will get a box with new outdoor gear and educational resources to help them master their outdoor skills.
This will definitely get your kids off their electronic devices and will help rediscover the joy of being outdoors.
Final Thoughts on Great Travel Gift Ideas
We hope this list makes it easier for you to find a perfect gift, especially if you are shopping for a person who has it all or is just hard to shop for. Or maybe you will get inspired and put some of these things on your holiday wish list. Happy shopping!
Did you ever give or receive a travel gift that was a huge hit? Share your ideas in the comments.

New to the world of points and miles? The Chase Sapphire Preferred is the best card to start with. With a bonus of 80,000 points after $4,000 spend in the first 3 months and 2x points on dining and travel, this card truly cannot be beat!
Learn More
Editors Note: Opinions expressed here are author's alone, not those of any bank, credit card issuer, hotel, airline, or other entity. This content has not been reviewed, approved or otherwise endorsed by any of the entities included within the post.