In This Article
Loading table of contents …
Premium Economy is becoming an ever more popular choice for travel. Here's what it's like on American Airlines from London to Los Angeles.
Note: Some of the offers mentioned below may have changed or may no longer be available. The content on this page is accurate as of the posting date; however, some of our partner offers may have expired. You can view current offers here.
Having never experienced a true premium economy cabin on a long-haul international flight, I was excited to test it out on a recent flight from London to Los Angeles.
I'm usually not one to pay cash for an upgrade or, God forbid, spend more money than necessary in general. I'd rather suffer in economy if it means I get to take more trips, but the circumstances influenced me to pay extra for an upgrade from economy to premium economy on a flight from Europe to the United States.
Overview of American Airlines Boeing 777-300ER Premium Economy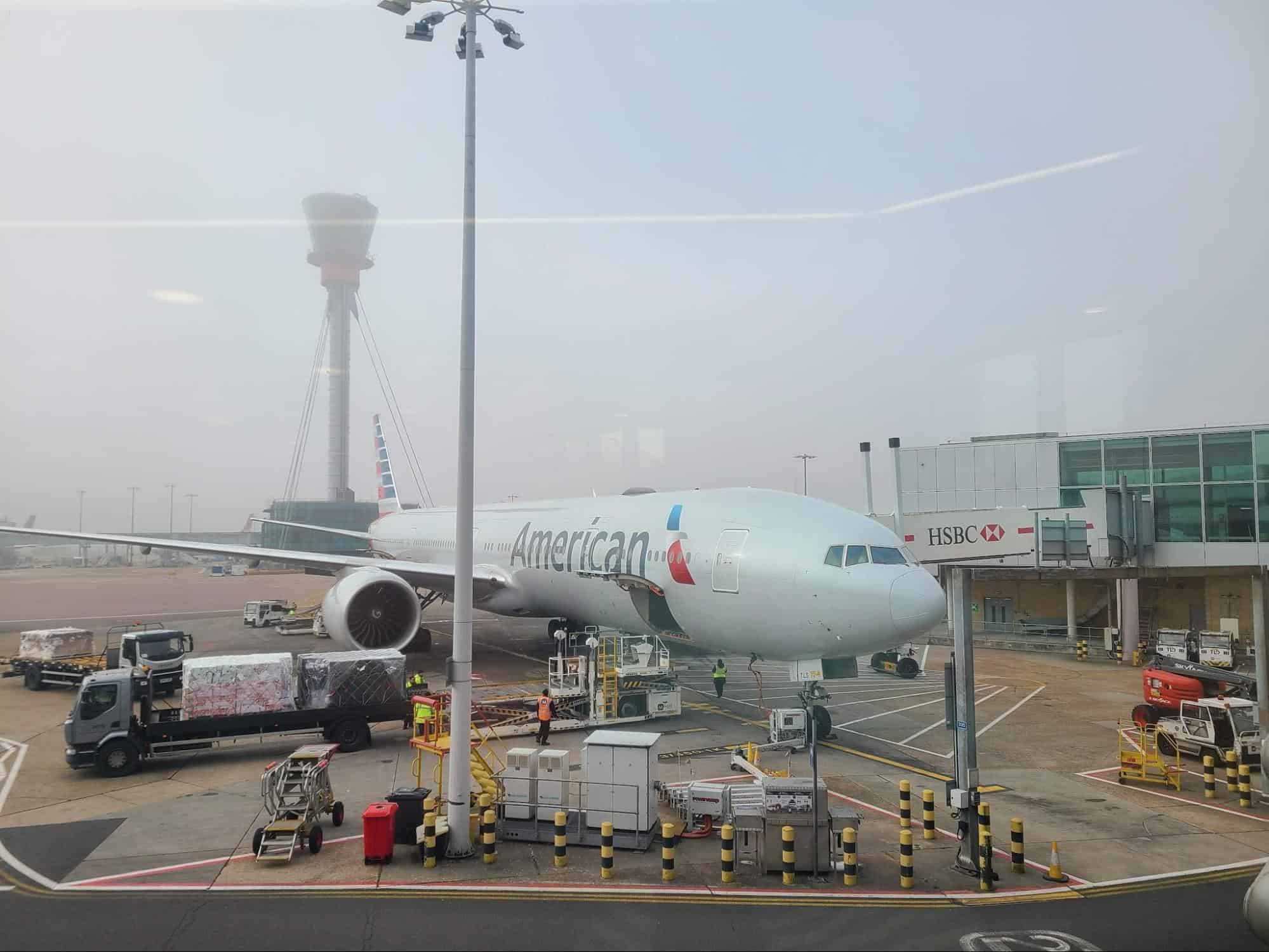 This American Airlines flight from London-Heathrow to Los Angeles was one of the segments of my return journey from a month-long trip in southern Africa. As fun as it was, I had spent a few weeks camping and didn't experience much luxury during the trip. When an opportunity for an upgrade presented itself, I figured I'd earned a little comfort after sleeping in a tent for a few weeks.
How I Booked American Airlines Boeing 777 Premium Economy
I didn't use points for this flight, and I'll explain why in just a moment. Last year, I booked a trip to Finland with a few friends for just $275 round trip. On my way home, I volunteered to give up my seat on an oversold domestic flight and received a $1,100 voucher from American Airlines.
The voucher had a year-long shelf life, and its expiration was quickly approaching in early March, so I booked a trip from Salt Lake City to Johannesburg, South Africa, to join an overland trip from Victoria Falls, Zimbabwe, to Cape Town, South Africa, from mid-January to mid-February.
The round-trip flight operated by a mix of American Airlines and British Airways cost $1,500, so I paid $400 out of pocket plus another couple hundred dollars for short flights in the region.
At the start of my trip, I was fresh and excited enough to brave a long flight to Johannesburg in economy class. After a whirlwind trip across five African countries, most of which was spent camping, I was craving some luxury. Not to mention, my flight path was somewhat ridiculous: Cape Town to Johannesburg, to London-Heathrow, to Los Angeles and finally to Salt Lake City—all in economy.
There were no options to upgrade my British Airways-operated flight from Johannesburg to London, but once I was in London, I inquired about upgrades on my American Airlines flight from London to Los Angeles. The agent said there was nothing in business class but then quoted 165 British pounds (about $200) for an upgrade to premium economy on the 11-hour flight.
Considering how tired I was and that I hadn't spent that much money on the original flight to begin with, I didn't think long before handing over my credit card.
British Airways Check-In at Johannesburg Airport
Because my itinerary originated in Johannesburg, and I flew British Airways economy class to London, I'm not going to get into the details of my check-in experience in Johannesburg. I'll just say that it was uneventful (thank goodness).
The Centurion Lounge at London-Heathrow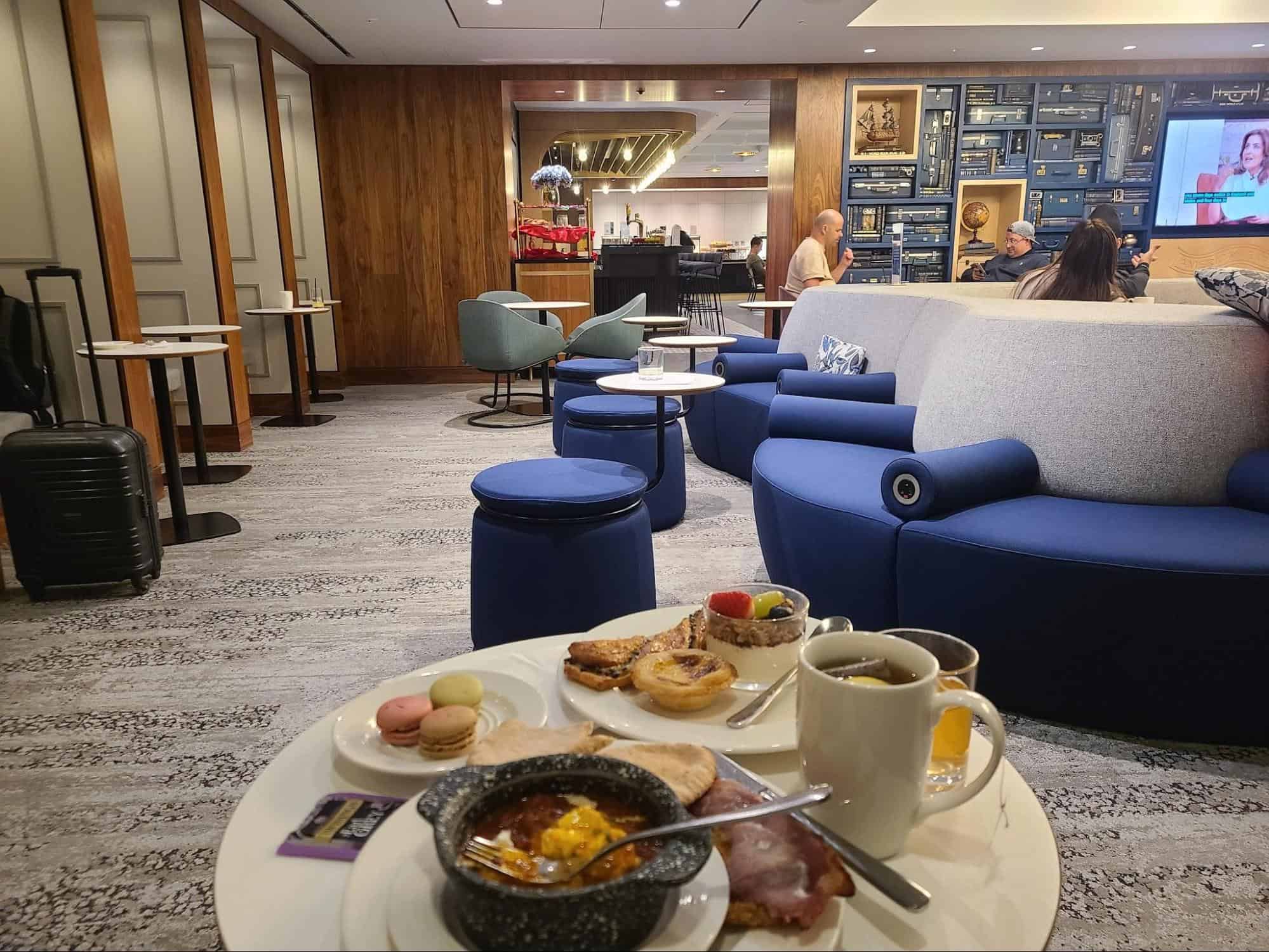 When my British Airways flight from Johannesburg landed at Heathrow, I had to switch terminals and took an airside shuttle to Terminal 3 for my American Airlines. I went through security and initially headed toward Club Aspire, a Priority Pass lounge. However, I noticed The Centurion Lounge in my peripheral vision after security and remembered that one was located at that airport, so I quickly pivoted.
It's worth noting that if your boarding pass is for a flight that doesn't depart from Heathrow's Terminal 3, it's not possible to visit the lounge.
The Platinum Card® from American Express and The Business Platinum Card® from American Express get complimentary Centurion Lounge access. Keep in mind that guest policy has changed, and guest access now costs $50 per adult (unless you spend $75,000 on the card annually).
There was no line to get inside in the morning hours. Right after checking in, I asked whether a shower was available, and the front desk attendant escorted me to the showers area where another attendant opened a room for me. In my opinion, an airport shower is one of the most underrated travel perks, so I took advantage of it at The Centurion Lounge in London.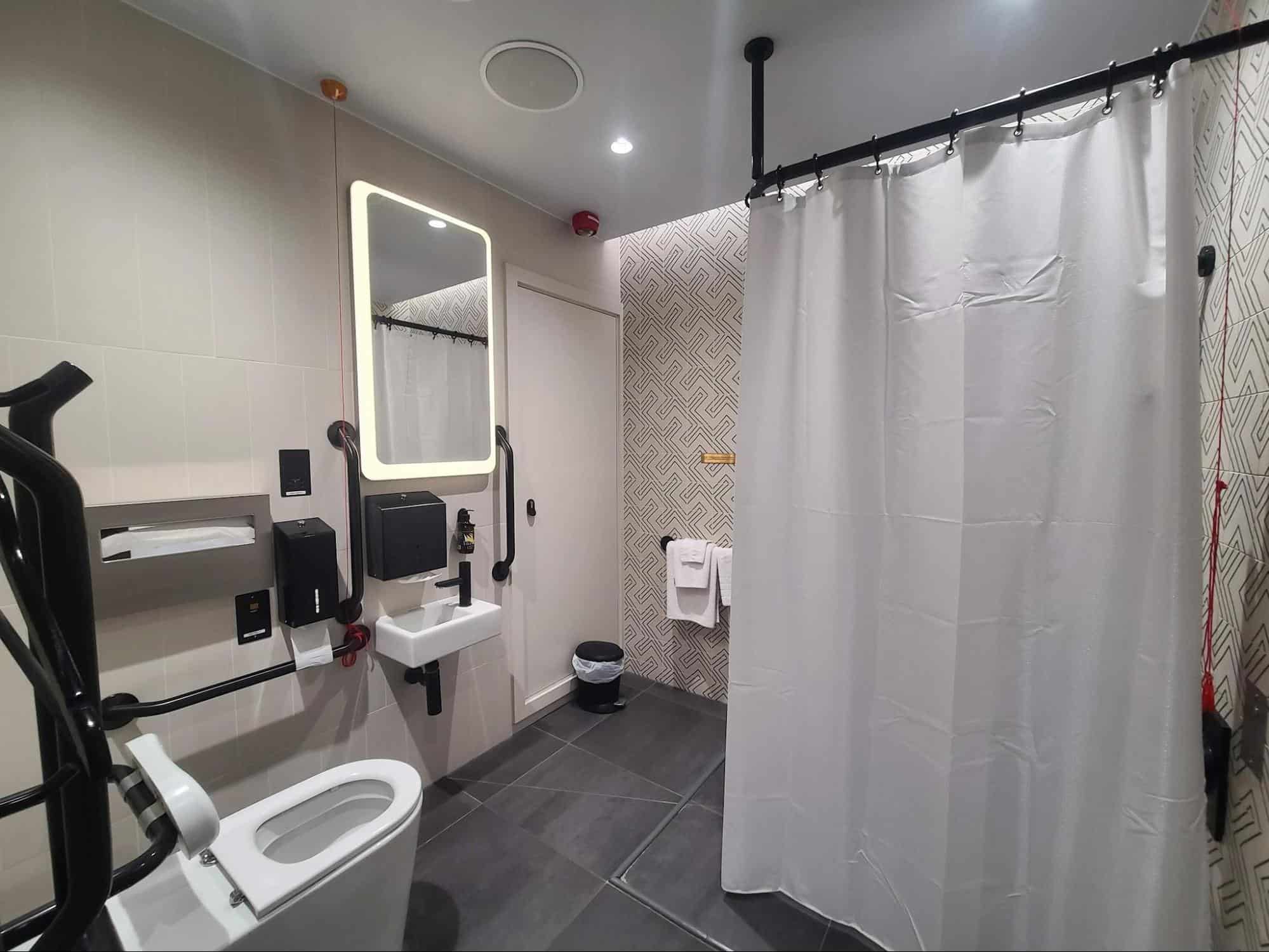 After a quick shower, I perused the breakfast buffet, and it was one of the best I've seen at a Centurion Lounge. I got a shakshuka with a side of bacon and pita bread, a yogurt parfait, as well as a few pastries, including macarons.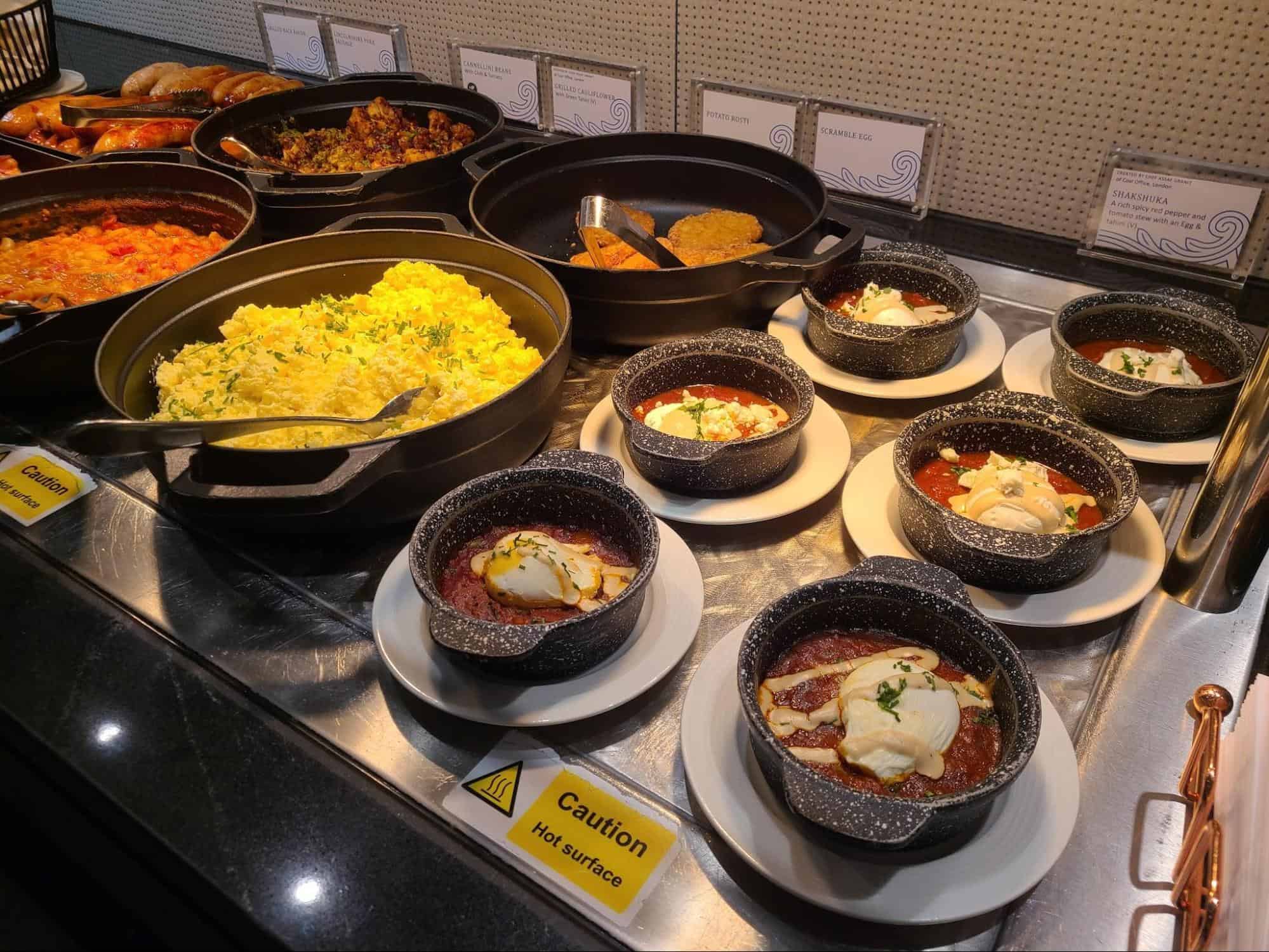 I don't know whether it's typical or not for this specific location, but the lounge wasn't busy at all. Plenty of seats were available, and I picked one without anyone sitting next to me. While enjoying my breakfast, I charged my phone a little and used the fast Wi-Fi to upload a few stories to Instagram.
Overall, the couple of hours I spent in the Centurion Lounge at London-Heathrow were quite pleasant, and I think I've found my favorite Centurion Lounge.
Boarding American Airlines at London Heathrow
Boarding started at the time indicated on the boarding card, and I arrived at the gate from The Centurion Lounge just in time. Although my boarding pass didn't say anything unusual, I was selected for a special screening. A gate agent opened my bag and my laptop, but nothing was tested for explosives.
American Airlines premium-economy passengers get assigned boarding Group 4. Because I was already past the boarding agents for the security screening, they let me board outside of my group, so I guess being selected for an extra screening had a silver lining after all.
We boarded through the jet bridge, and it moved at a good pace. I was the first one in the premium-economy cabin to arrive at my seat.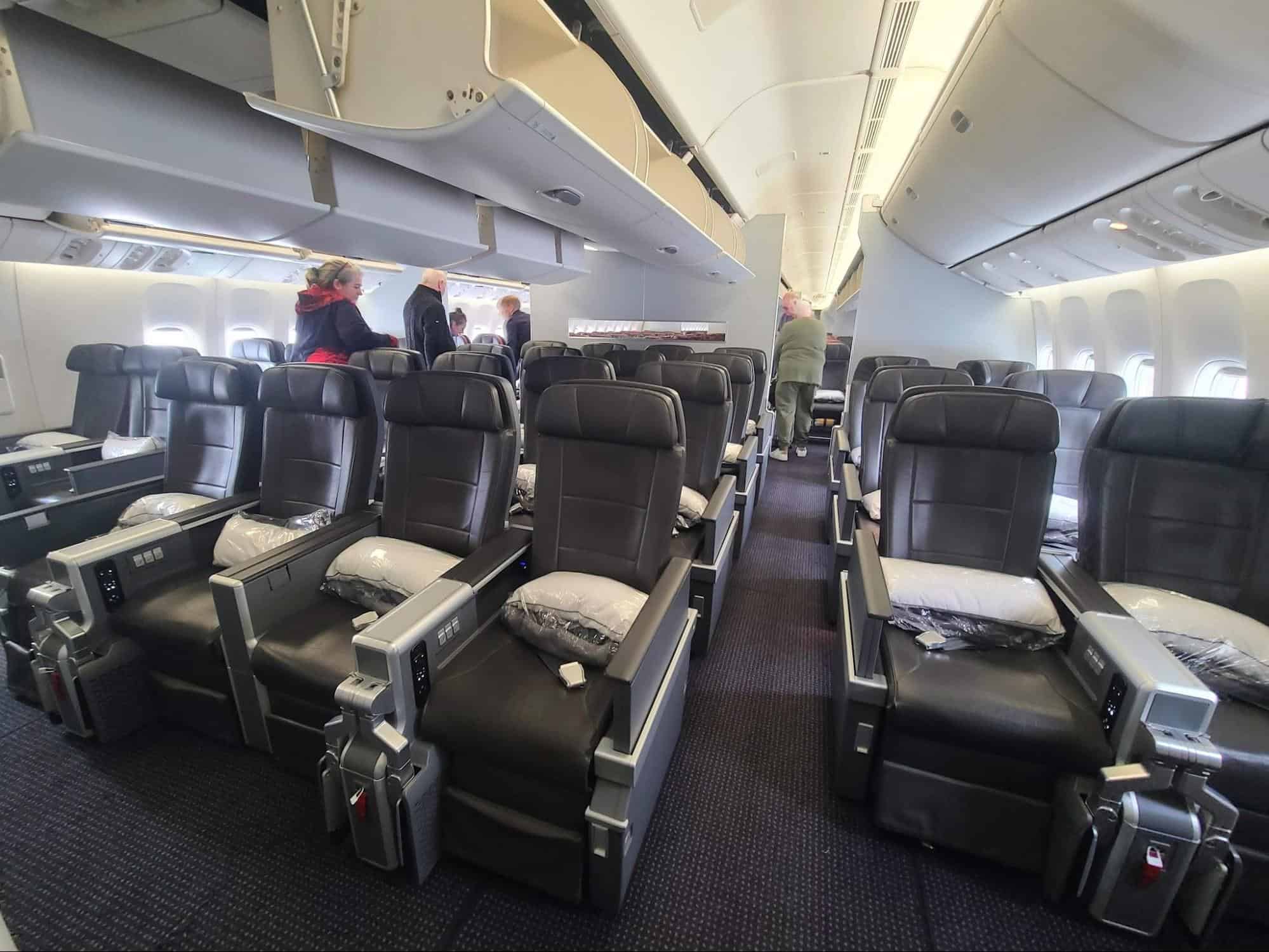 A total of 28 seats were available in the premium economy cabin, arranged in a 2-4-2 configuration. It was at 50% capacity, and a flight attendant recommended we spread out to fill the empty rows if we wanted.
The seat I was in was 18.5 inches wide and had 38 inches of pitch. (The pitch is the distance between a point of a seat and the same point of a seat in front of you or behind you.)
When I was inquiring about an upgrade, the agent let me look at the screen, and I picked seat 18D, which is in the aisle, the first one of the four middle seats. As a solo traveler, I always pick this seat when I fly long haul in economy because I can get up whenever I want without disturbing other passengers.
Even if I'm with a friend, we both select aisle seats in the middle section and hope for the empty middle seats. This plan doesn't always work out, but hey, it doesn't hurt to try.
If you're a window seat fan, I don't recommend row 17 as it doesn't have a window on either side of the aircraft. However, rows 18 and 19 both have immediate window access.
The premium economy cabin on American Airlines gets its own designated overhead storage space. However, I didn't find it particularly spacious. I had to turn my carry-on sized backpack sideways to fit it above my seat. After that, there was room for only a purse or maybe a jacket in the same storage compartment.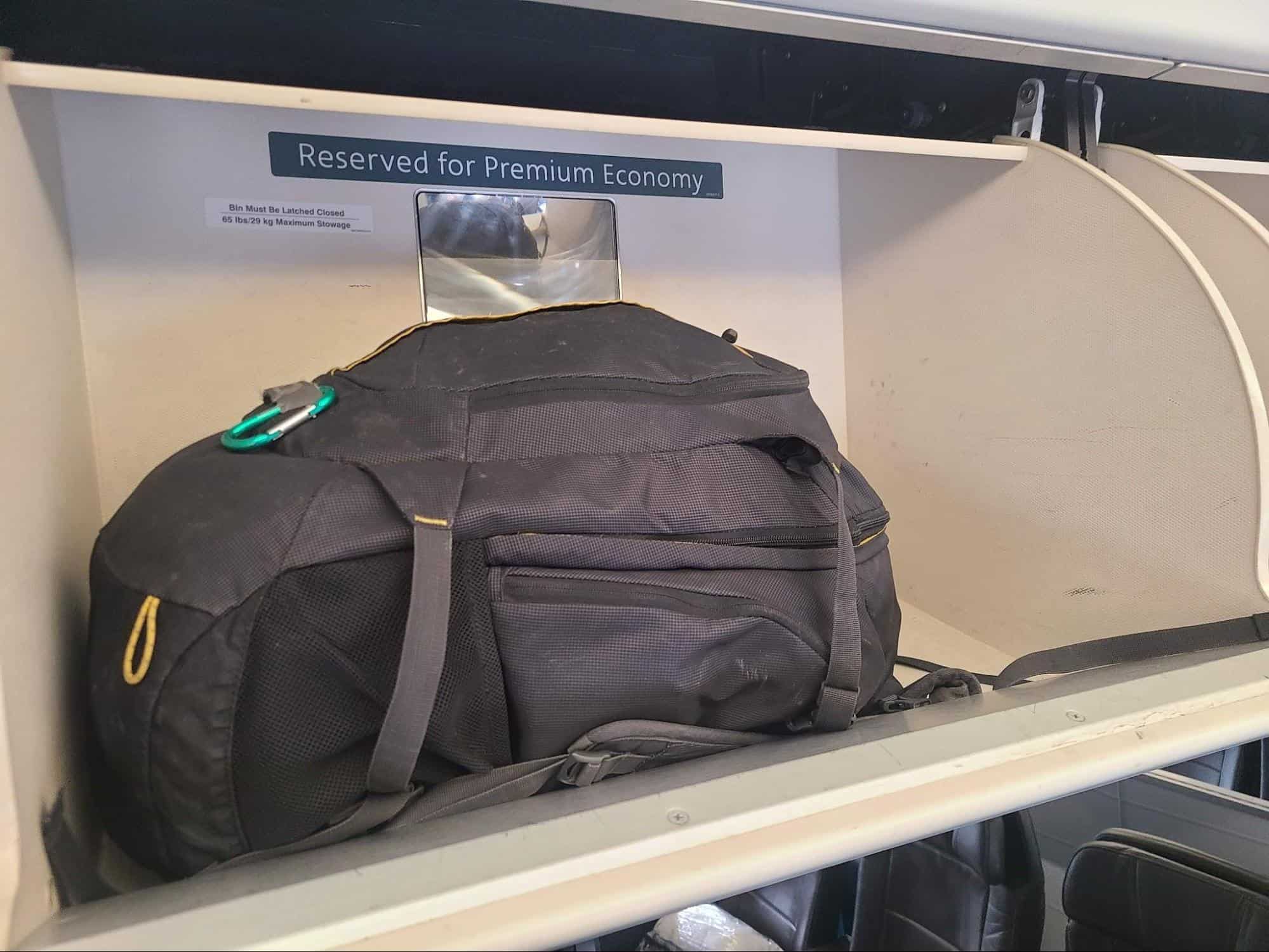 The seat in front of me had space for reading materials and a separate pocket for personal belongings below, barely large enough for a laptop.
I found a remote for entertainment and a seat adjuster on the inside of my armrest.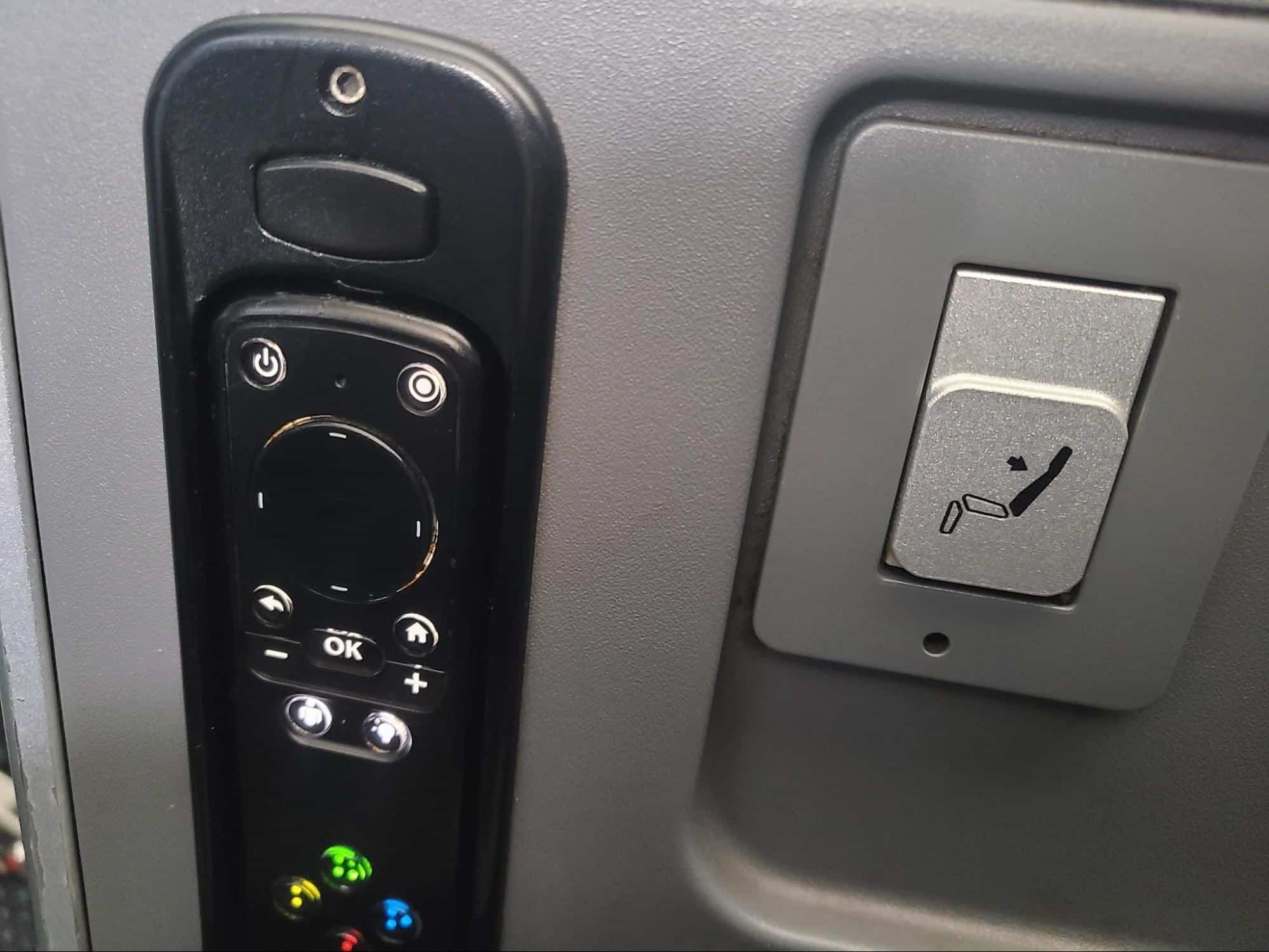 It's possible to recline the seat 6 inches when you push the seat button. That, along with a footrest, makes the generous recline quite nice, especially for a short traveler.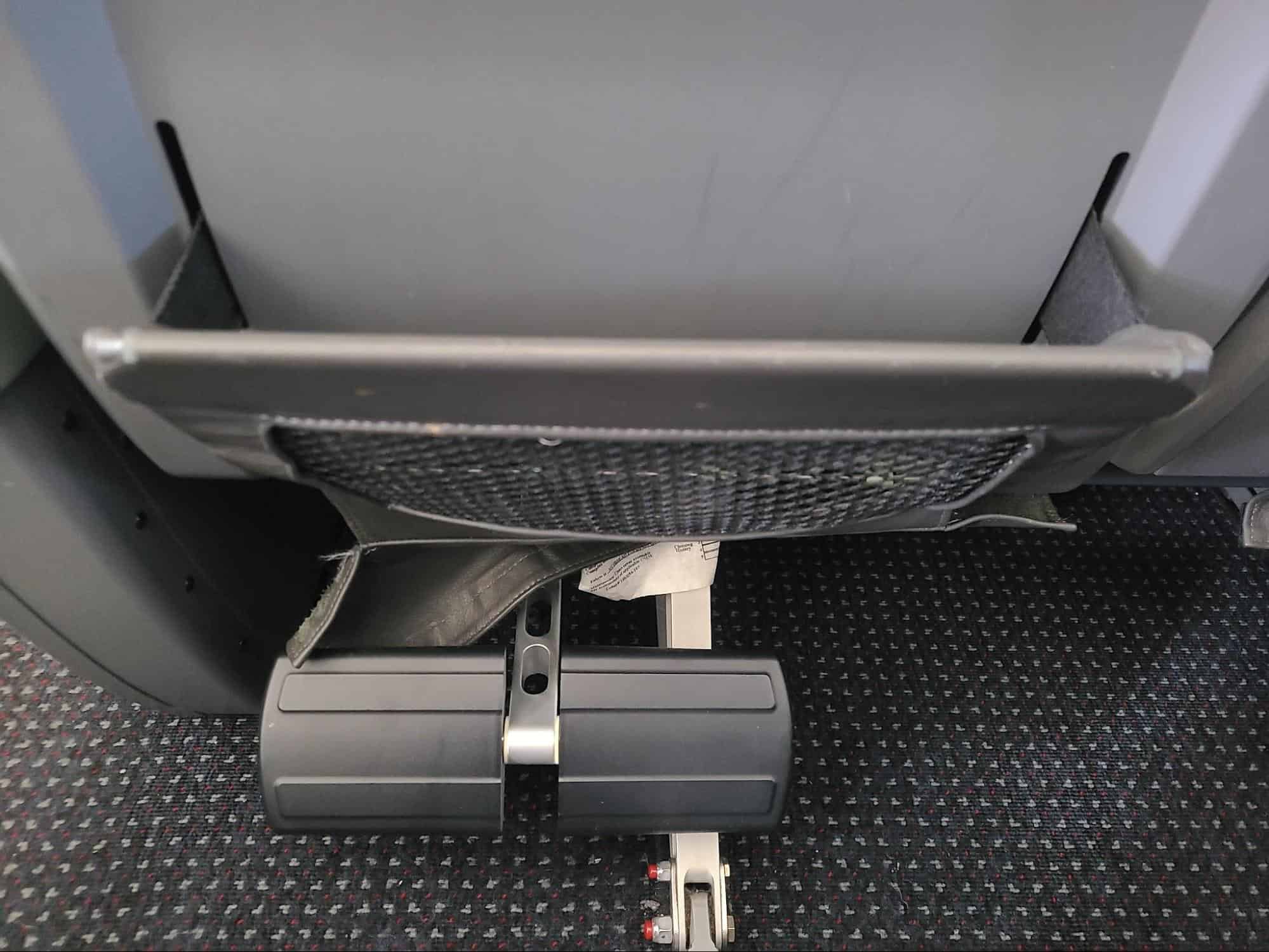 The tray table pops out from the armrest, which means the armrests don't move up or down. If you're flying in an empty row, this makes it hard to stretch out across the seats.
The charging ports include a slow-charging USB port and an electric outlet. They're tucked into the corner of the armrest and are hard to find. I had to ask a flight attendant to help me locate them. The USB port was so loose, by the end of the flight, I ended up with less phone battery than I started with. The electric outlet worked all right, and I was able to charge my laptop.
American Airlines B-777 Premium Economy Bathrooms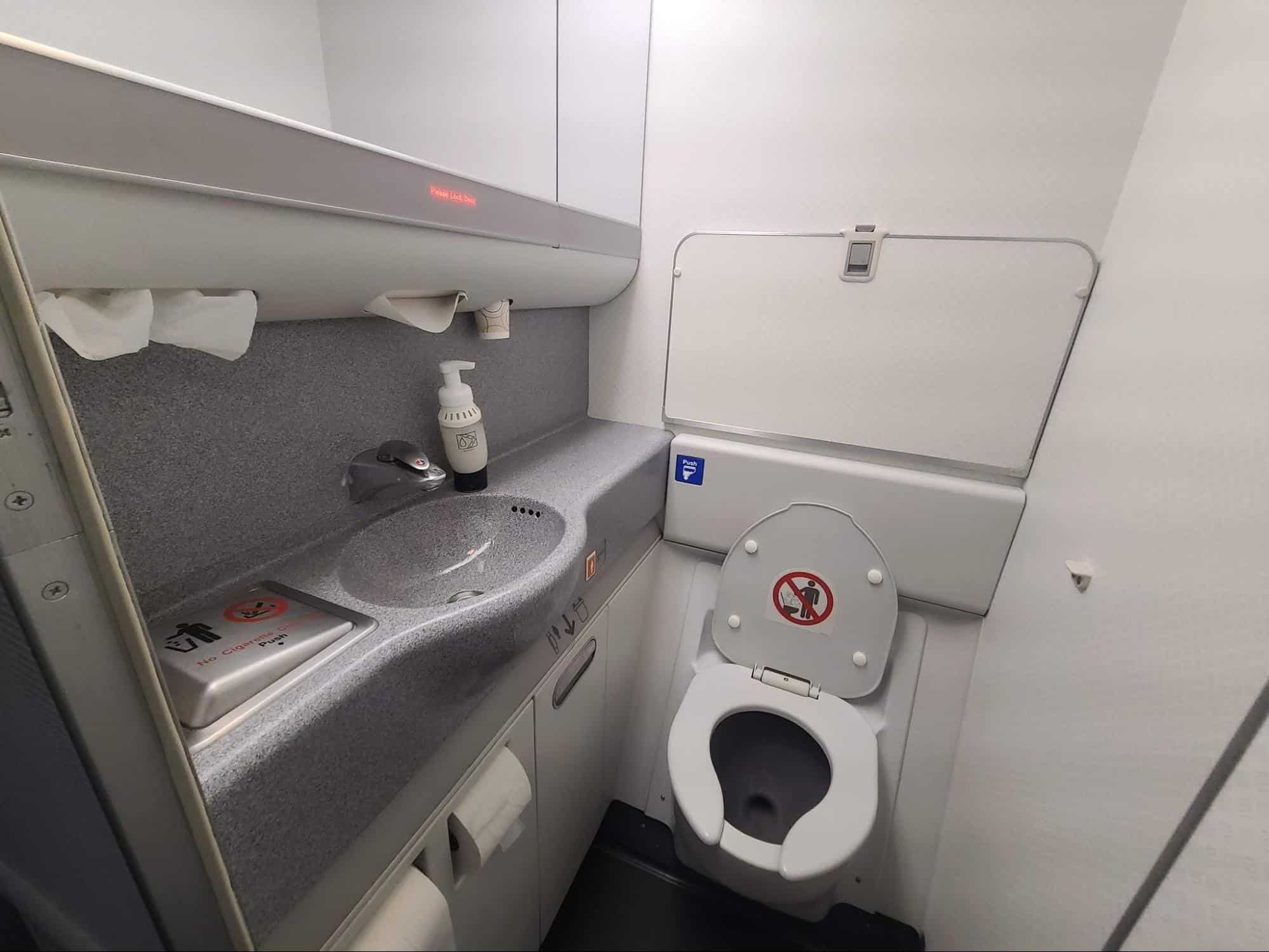 Premium economy passengers can use two lavatories located in front of the cabin, just behind the business-class cabin. A see-through curtain separates the bathrooms according to their class of service. In case both bathrooms are occupied, it's possible to walk back into the economy cabin and use those ones.
The bathrooms themselves were tiny—the same you'd typically find in economy class. No extra amenities, such as extra dental kits or lotion, were provided.
American Airlines Boeing 777-300ER Amenities
American Airlines Premium Economy Amenity Kit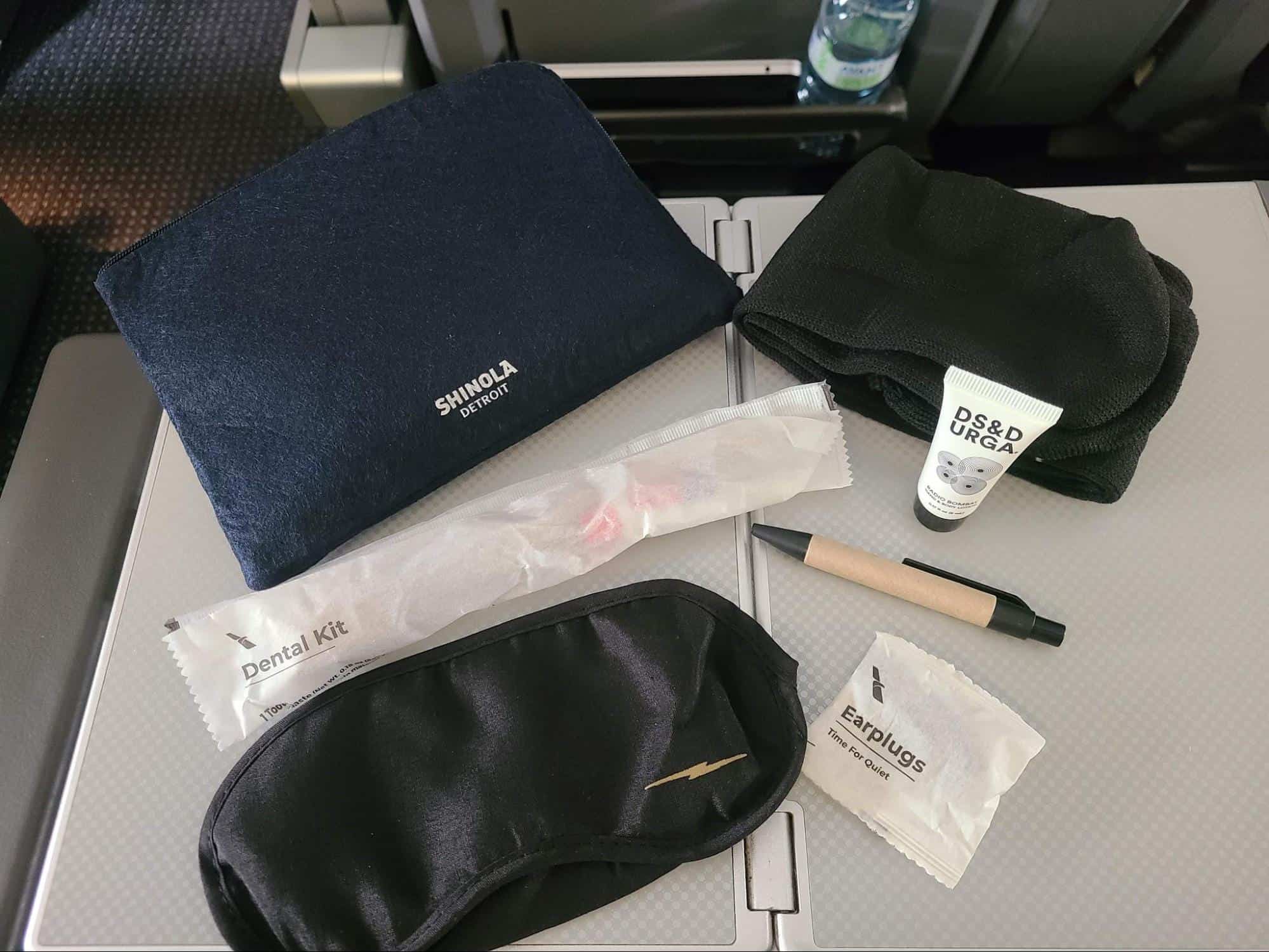 An amenity kit from Shinola included an eye mask, a pair of socks, ear plugs, D.S. & Durga body lotion, a dental kit and a pen. The items didn't seem luxurious by any means, but it was nice to receive something.
American Airlines Premium Economy Entertainment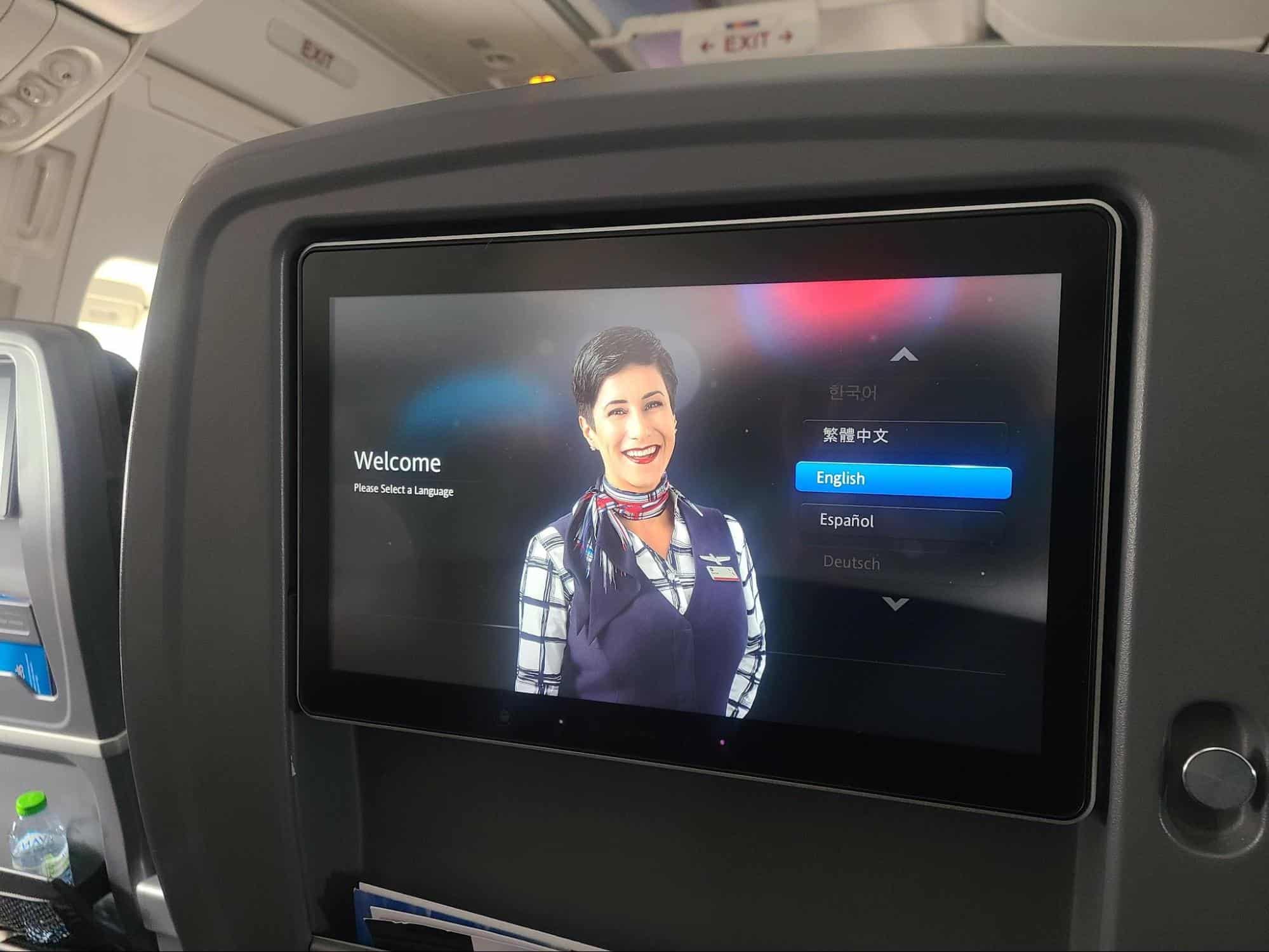 The 13.3-inch entertainment screen in the seatback in front of me was of good quality. In-flight entertainment included new releases as well as Hollywood classics, TV shows and music. I watched a couple of movies and four episodes of "Ted Lasso" (only four were available) to pass the time.
A pair of headphones was wrapped in plastic and was placed among the bedding amenities. The earpieces said American Airlines, so it was unclear which brand made the headphones. They were rather noise-reducing headphones than noise-canceling, so they didn't drown out too much of the external noise, but they were decent quality for watching movies.
American Airlines Premium Economy Bedding Amenities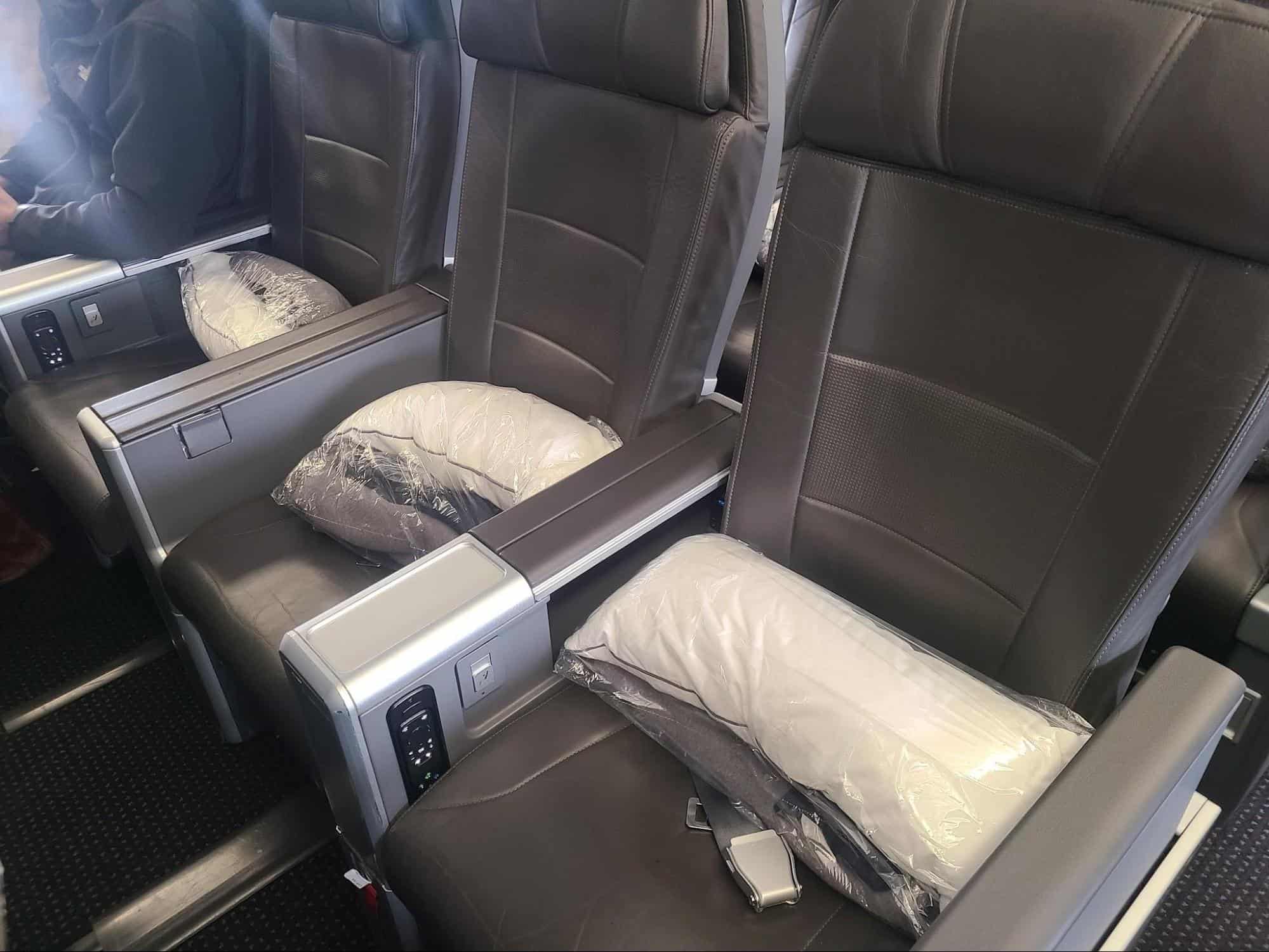 The bedding amenities in premium economy on American included a Casper pillow and a Casper blanket. My seatmate and I had two empty seats between us, so I used two pillows. He eventually moved to an empty row, and I had a whole row to myself.
American Airlines Premium Economy Pre-Departure Amenities
Right before takeoff, a flight attendant walked by quickly and distributed small bottles of Avant water to premium-economy passengers. Besides that, nothing special to drink was offered.
American Airlines Premium Economy Wi-Fi
In-flight Wi-Fi was available for $29 for a two-hour pass or $35 for a flight pass. Although I chose not to get online during the flight, a pass for the entire duration of the flight would have provided a bigger bang for the buck, especially on a daytime flight.
American Airlines Premium Economy Takeoff from London Heathrow
The pushback from the gate was a minute early, which was surprising given that there had been some heavy fog in London earlier that morning. It must have cleared up before our late morning departure.
However, we were eighth in line for takeoff, so that slowed things down a bit. We ended up taking off about 20 minutes after pushing back from the gate. I don't know whether the captain forgot about the seatbelt sign, but it was on for another hour, well into the meal service. Perhaps his head was up in the clouds.
American Airlines Premium Economy Meal Service
The meals served in American Airlines premium economy are slightly better than in economy class but are less fancy than in business class. You can expect real silverware, but the drinks (even wine) were served in plastic cups.
Speaking of plastic cups, I accidentally spilled my wine only a few sips into it, and one of the flight attendants was quick to grab extra napkins for me. Luckily, it was pinot grigio, which is white wine, otherwise the blanket that was covering my knees would have looked like a crime scene.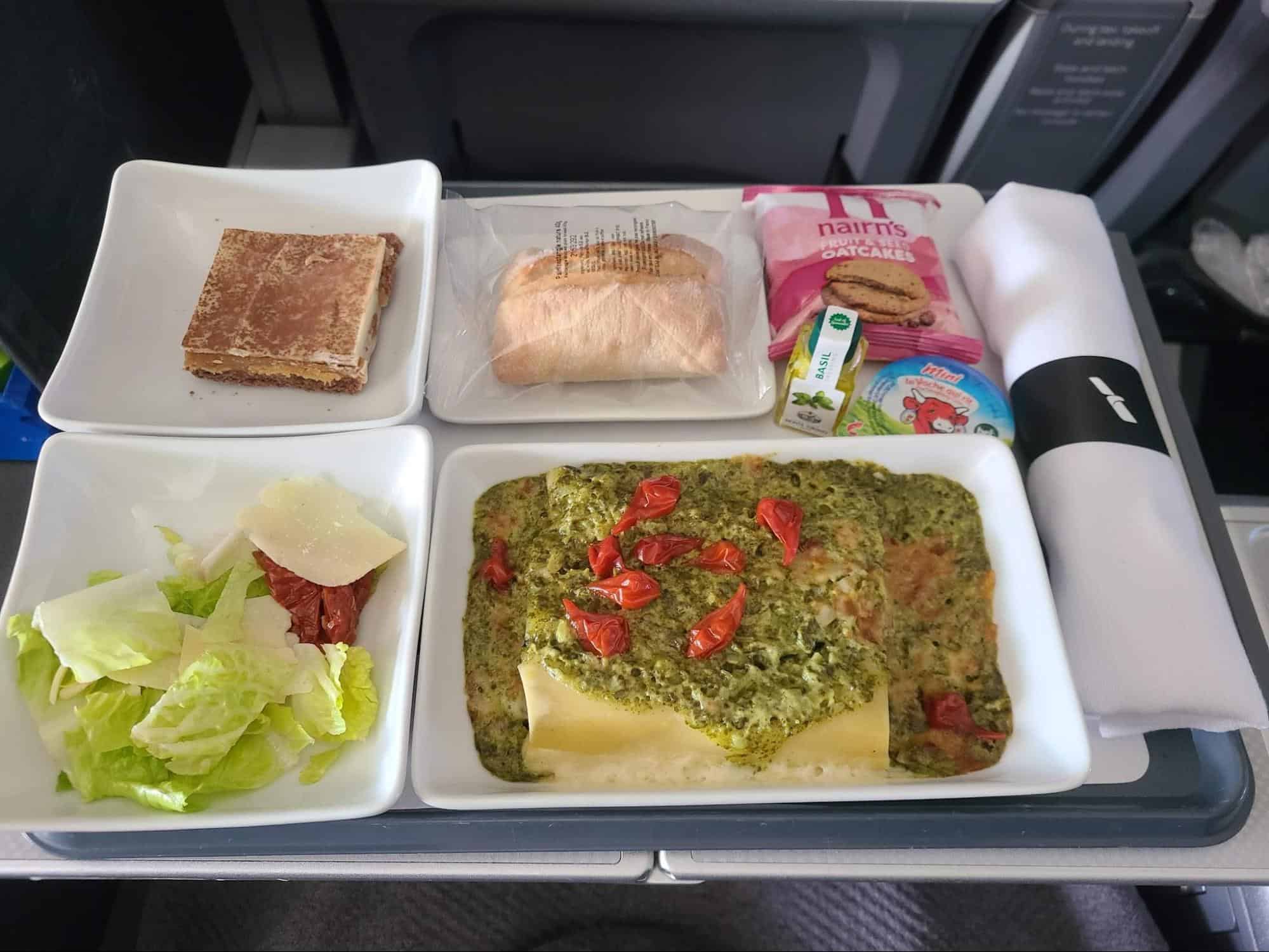 The first meal was served shortly after departure and was considered lunch. There were no printed menus, but, as cliché as it sounds, the options were chicken or pasta. I didn't see what the chicken meal was like, but the pasta was described as ravioli even though it was closer to manicotti stuffed with pesto and cheese. It tasted good.
The rest of the meal included a side salad with basil olive oil, a bread roll, Laughing Cow cheese spread, Nairn's oatcakes and dessert, which looked like tiramisu but had the consistency of a dry brownie. It was too sweet, and I didn't finish it.
Mid-flight Snack
About halfway through the flight, in the dimmed cabin, a flight attendant gave away vanilla bean ice cream from Beckleberry's. It was so quick, if you closed your eyes for just a second, you would have missed it.
Breakfast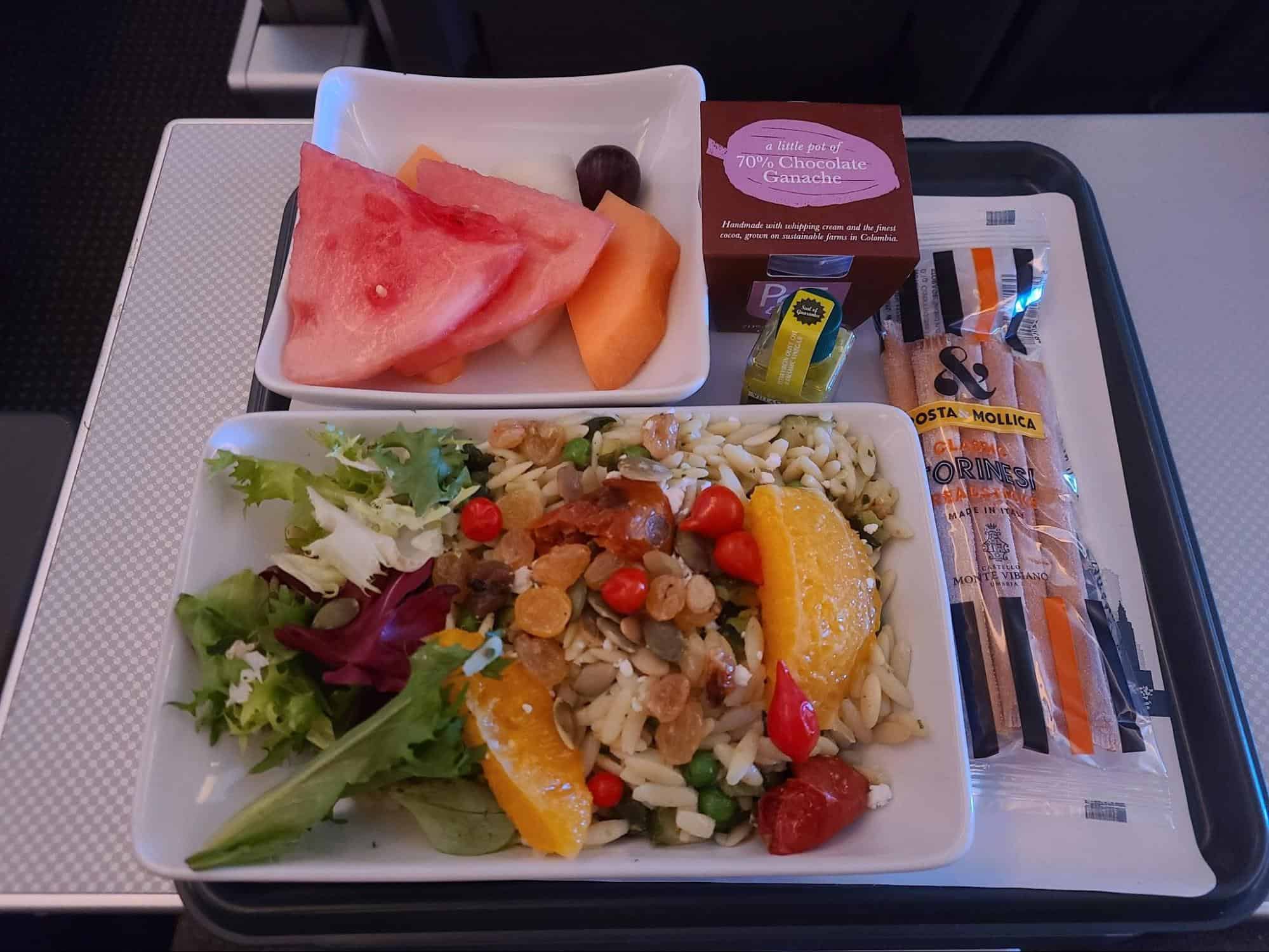 The second meal was served about 70 minutes before landing. It was breakfast and consisted of an orzo pasta salad with extra virgin olive oil, a side of fruits, crunchy breadsticks and chocolate ganache. It was a good way to end the service portion of the flight.
American Airlines Boeing 777-300ER Arrival
We touched down in Los Angeles about 30 minutes before the scheduled arrival time and taxied for about 10 minutes to the gate. The captain announced the baggage carousel number, and off I went toward immigration.
Overall Impression of American Airlines Boeing B777-300ER Premium Economy
Even though I'm likely not going to make it a habit, overall, I'm happy I upgraded my 11-hour flight from economy to premium economy at the last minute. I didn't sleep much on the plane, but the seat was large enough for me to stretch out and be comfortable while I watched in-flight entertainment. Having some extra amenities was nice, and the food was of good quality.
Final Thoughts
I think I got lucky with the price I was offered for this upgrade. Purchasing a premium-economy fare outright definitely would have cost me a lot more. So, having that in mind, I'm glad I chose to upgrade on such a long flight, especially because I'd already been traveling for a while that day (and for a month before).
If you're flying a similar route, I recommend inquiring about an upgrade with a ticketing agent. You never know—it might not cost as much as you think.
Chase Sapphire Preferred® Card
New to the world of points and miles? The Chase Sapphire Preferred® Card is the best card to start with.
With a bonus of 60,000 Chase Ultimate Rewards® Points after you spend $4,000 on purchases in the first 3 months of account opening. , 5x points on travel booked through the Chase Travel Portal and 3x points on restaurants, streaming services, and online groceries (excluding Target, Walmart, and wholesale clubs), this card truly cannot be beat for getting started!
Learn How to Apply
Cards in This Article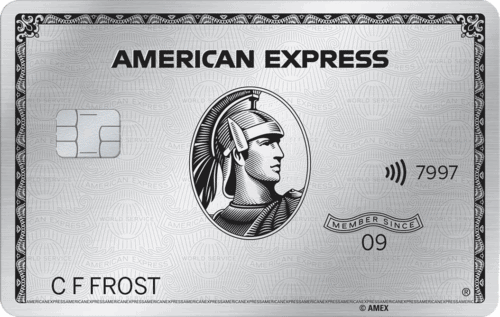 80,000
Membership Rewards® Points
after you spend $8,000 on purchases in your first 6 months of Card Membership.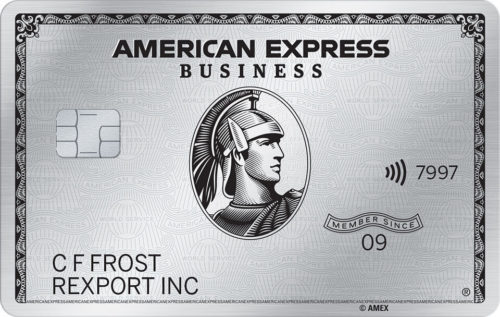 120,000
Membership Rewards® Points
after you spend $15,000 on eligible purchases with the Business Platinum Card within the first 3 months of Card Membership
Editors Note: Opinions expressed here are author's alone, not those of any bank, credit card issuer, hotel, airline, or other entity. This content has not been reviewed, approved or otherwise endorsed by any of the entities included within the post.