The first time you redeem points and miles for travel is a special moment. You spent some time learning which points to earn first — Ultimate Rewards points, the answer is Ultimate Rewards points — then figured out how many points you needed and, then, filled with nerves, you booked.
All of the sudden, it feels real. You're really going on a trip and, yes, you really just saved hundreds if not thousands of dollars using points. I don't know about you, but the first time I booked with points, I was like a kid on Christmas morning. Best. Day. Ever.
Today, the 10xTravel team members are going to take a little trip down memory lane to share the first time they booked their first respective award flights or hotel stays.
Now, let's get to the nostalgia!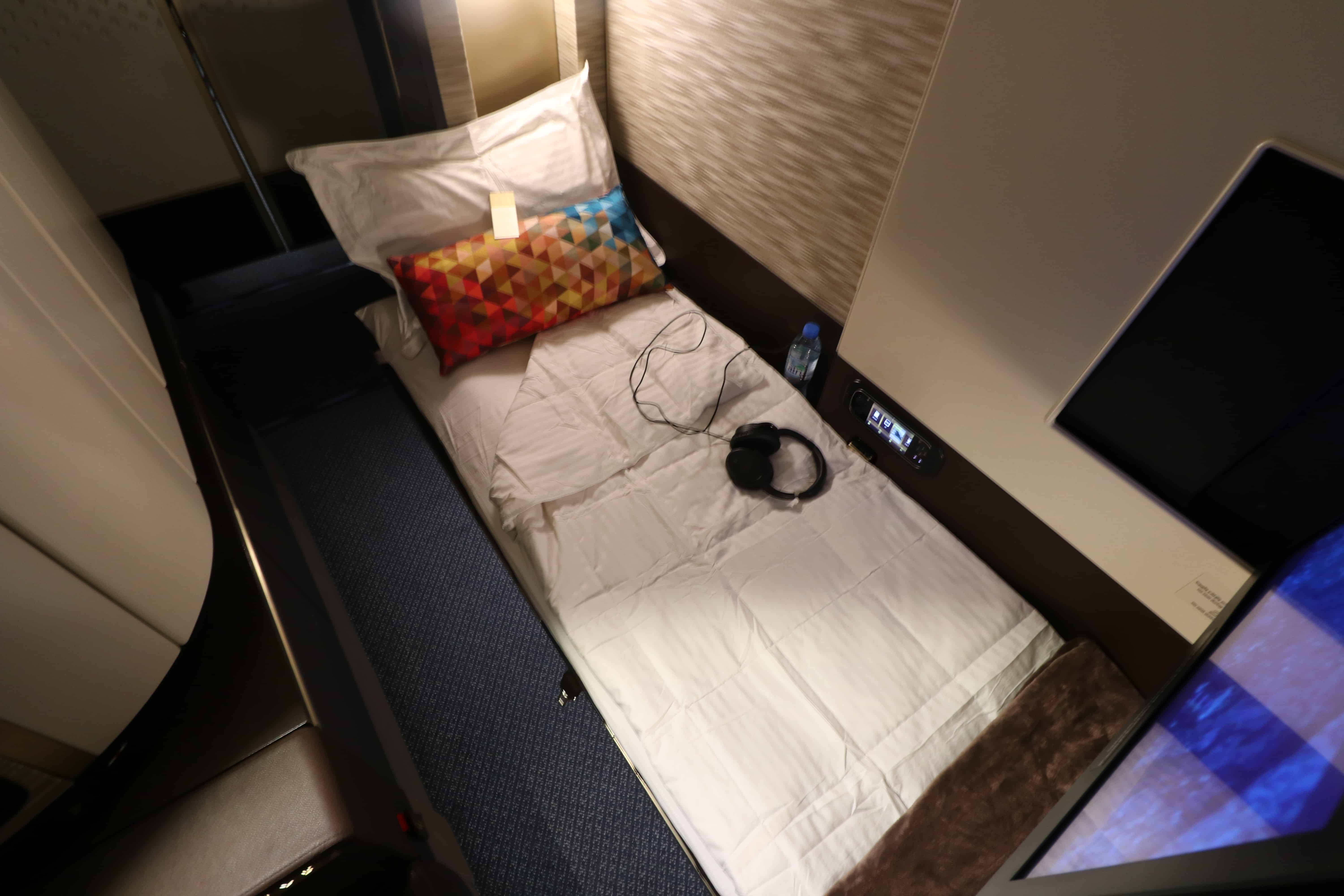 Spencer Howard
I'll get this out of the way upfront. The adventures I book usually aren't simple round-trips. Somehow, I always seem to end up hopping around from place to place for a couple of weeks. In fact, the first time I booked a trip with points and miles was probably one of the nuttier trips I've booked to date.
If you're new to points and miles, I am not normal. Don't think this is the only way to do things!
It started with the Etihad Apartments. At the time, American AAdvantage required 90,000 miles to fly first class to the Middle East but only 60,000 miles to fly from the Middle East to Australia. Naturally, I decided to book the latter before I even had a flight booked to the Middle East.
With my flight to Australia set, I then found award space in Suites Class on Singapore Airlines from Sydney to Singapore (SIN) to Frankfurt (FRA) to New York (JFK). At the time, the award rate for this one-way trip was 137,500 KrisFlyer miles, but if you booked online, you could get it for 118,675 miles — and that's exactly what I did.
Finally, after all of that, I booked a flight to the Middle East. With 82,500 Alaska miles, I booked Emirates business class on an Airbus A380 from Washington Dulles (IAD) to Dubai (DXB). Obviously, I spent a good chunk of time hanging out at the inflight bar on that flight.
Needless to say, that was a whirlwind of a two-week trip. In that time, I visited Dubai, Abu Dhabi, Melbourne, Sydney, Kuala Lumpur, and Singapore. Along the way, I saw some amazing places, had some great food, enjoyed some great drinks and met an Aussie who would become a great friend in the Etihad First Class lounge in Abu Dhabi.
To top it all off, this was my first solo trip and it still makes me smile just thinking about it.
John Tunningley
I know I've mentioned it previously but my first big rewards redemption was a two-night stay at the Andaz in Maui. While not technically a points redemption, it really opened up the world of points and miles and utilizing credit cards to make my travel dreams a reality.
If you want to read about my first real points redemption, you can take a look at our previous team article here.
Many years ago, back long before the World of Hyatt existed, when their loyalty members were still a part of  the Hyatt Gold Passport program, the Chase Hyatt Credit Card (now changed to the World of Hyatt Credit Card) offered 2 free nights as a new sign-up bonus after spending $1,000 in the first three months. In comparison to today's multi-tiered large spend requirements, $1,000 seems like nothing, but at the time, I still remember being hesitant to sign up for it as a college student who wasn't sure he'd spend $1,000 in three months.
Needless to say, I spent more than the $1,000 required and had netted myself my first non-cash credit card bonus and the Hyatt card was only my third card! Now, I had to find the perfect place to use my bonus.
Early on in my collegiate career, I managed to snag a sought-after internship in Hawaii and knew I wanted to go back to visit the friends I had made on the island. WIth the two free nights in hand, I decided that Hawaii would be the place to go and that I'd spend most of the time visiting my old boss but also couple of days relaxing in a Hyatt property on the beach.
I looked at the offerings and decided the newly opened Andaz Maui was the place I wanted to stay. The pools looked amazing and the contemporary style fit my tastes perfectly.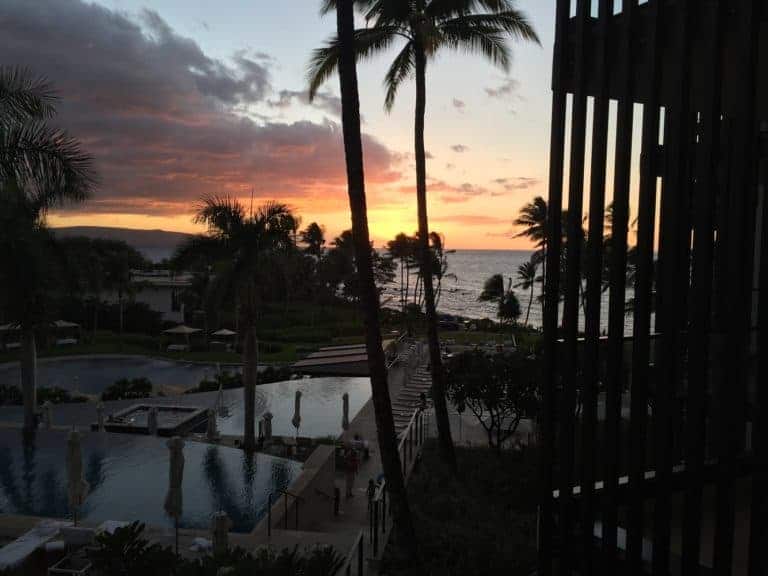 Needless to say, it didn't disappoint and I was so happy with my stay that I will be returning for a longer trip this December. Before I even boarded the plane to fly back to a cold Cincinnati winter, I was starting to look at which credit card I could add to help fund my next vacation.
Anna Zaks
My first major redemption was on a trip to Australia five years ago. I redeemed 80,000 United Airlines miles for a one-way first-class ticket from Los Angeles to Sydney. I remember stalking United's website every day, waiting for them to release award seats for my dates. I was looking for business class, but then I saw a first class ticket for only 10,000 more miles!
Back then, United still flew a three cabin aircraft on that route, so while it wasn't exactly an apartment in the sky, I got a huge seat, a delicious meal and great service. This was a memorable flight because about an hour before landing in Sydney, we were informed that we were getting diverted to Brisbane. There was a huge rain storm in Sydney the night before, and they still had some debris on the runway, so we couldn't land there.
Business class on this aircraft was a lot more crowded, but there were only nine passengers in first class. I was so glad I was in this spacious uncrowded cabin! We had to deplane in Brisbane and wait for the new crew to arrive to fly us to Sydney. I finally made it there 12 hours later than scheduled.
Another great redemption from this trip was the two nights I spent in Park Hyatt Sydney. A few years ago, the Hyatt credit card came with a sign-up bonus of a two nights stay at any property. The cash rates for this amazing hotel were close to $1,000, as we were there right before Christmas. I felt like I needed to pinch myself because I couldn't believe my good fortune! We had a huge room with a view of the Sydney Opera House and it was overall such a great trip.
This trip helped me realize that I needed to pay a lot more attention to travel rewards if I wanted to stay at other Park Hyatt properties and fly first class.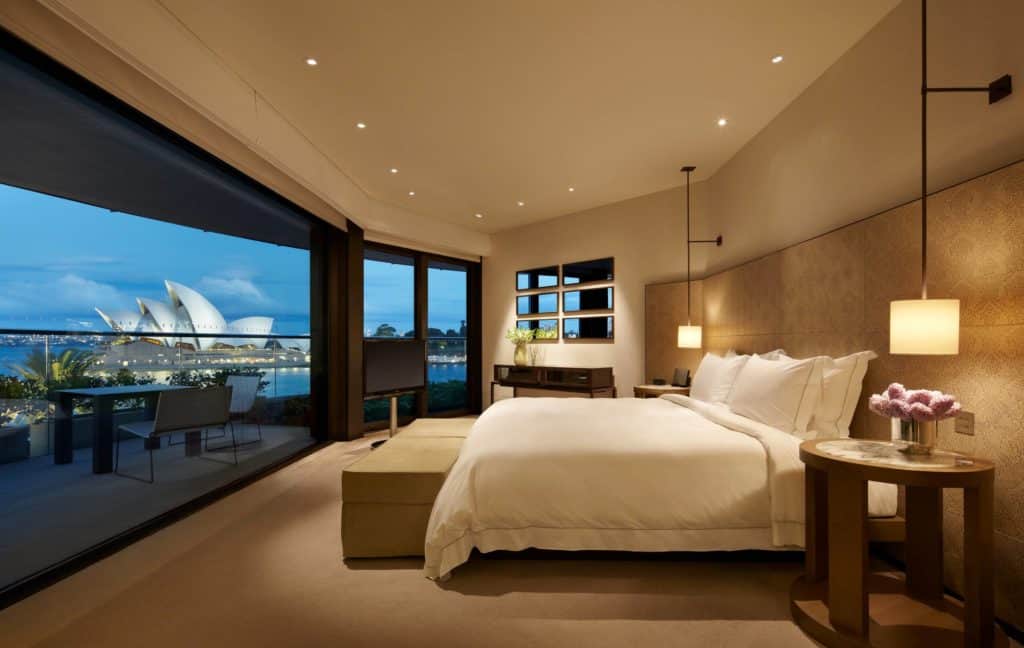 Travis Cormier
First and foremost, I must thank my wife for well-documenting our trips on her Instagram. I'm not the best about taking pictures, but she did which helped me dig back to find our first points redemption. I've gotten more into taking pictures now, but it used to be all her!
My first trip booked fully on points was a trip to Colorado! My wife's cousin and her husband moved from Texas to Colorado after finishing college, and we hadn't gotten to see them in awhile. We went in January, 2017, to Colorado Springs.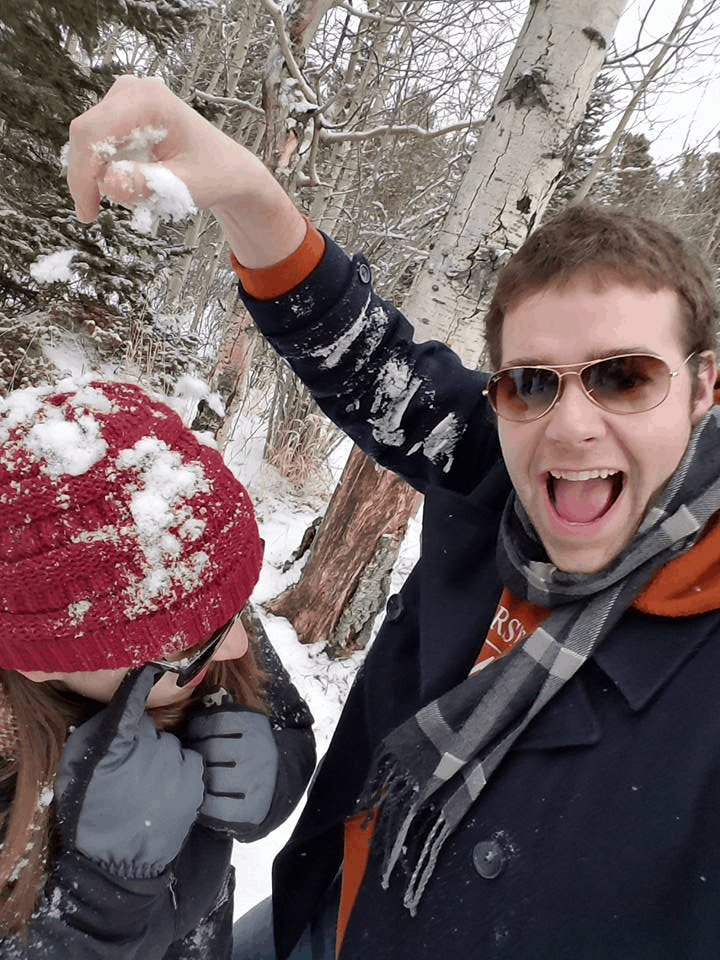 We've been in the points and miles game a little bit longer, but were saving up points for our honeymoon. Although we used points and credit card perks for some other trips before then, this was the first trip we took entirely using points and perks.
We used Chase points to book our flights. I found some pretty cheap flights in the Chase Travel Portal and used points I had on my Chase Sapphire Preferred which made each Ultimate Reward worth 1.5 cents each. Then, I used my $300 travel credit on the Chase Sapphire Reserve to book an AirBNB in Colorado Springs.
Although I don't remember exactly how much we used, I believe it was less than 25,000 points in total (we flew Spirit airlines).
I've taken some really long trips that cost lots of points since then, but it goes to show that you don't need a lot of points to score an entire trip for next to nothing.
Joe Cheung
I've shared this story before, but it's still one of my favorite stories from the miles and points game and happens to be my first dip in the pool as well. I started earning seriously by applying for miles and points credit cards in December 2011 after a friend shared with me how he had paid for the majority of his honeymoon using the sign up bonus from the British Airways card (back in the pre-Avios days, what a time that was!).
My wife and I had received a grant to do some research in China for the summer of 2012 and our original plan was just to expense the flights as part of the grant. In May, however, we received the wonderful news that my wife was pregnant with our first child and that changed everything.
I decided that I couldn't guarantee I'd be able to use all my hard-earned miles in the future. I obviously didn't realize at the time that our kids wouldn't slow us down very much! So I put together one of my favorite redemptions ever.
Originally, we had budgeted $1,500 per person for airfare. So I knew I had $1,500 in cash to play with, but I wanted us to fly up front to and from Asia. My pregnant wife needed the rest, after all! So I booked us two seats in Lufthansa First Class using 70,000 United Miles each (again, the good old days). Better yet, we routed from Boston to Munich to Beijing with a complimentary dayroom at the Kempinski Hotel at Munich Airport (now a Hilton). So we got TWO legs in Lufthansa first class and a day room. It was awesome and I'm still excited thinking about it to this day.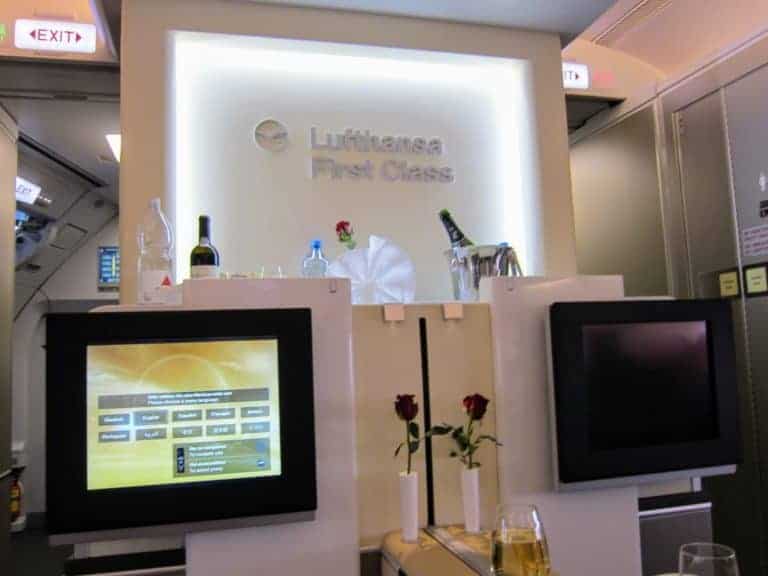 Our return flight wasn't as exciting, but I'm still happy about how I used the redemption. I booked us two one-way flights on Delta from Hong Kong to Boston in the M fare bucket, which is essentially one of the more expensive economy buckets. Since we booked in M, we were able to use 50,000 Skymiles each to upgrade to business so we flew home in Delta lie flat business class.
All in all, a great first redemption and still in my top three redemptions ever! And after getting that first taste of Lufthansa first class, we were hooked. We'd make it back into Lufthansa first class with our new daughter in the future – but that's another story altogether.
Caroline Lupini
The first time I made a major points redemption is actually a fairly complicated story, because I did it twice. You see, I was supposed to travel to Asia for the first time with a guy I was dating. He had a limited vacation schedule and I was looking for a new job, so we decided to go to Thailand for 10 days. But before the trip, we broke up. All of a sudden, I didn't have quite as much interest in traveling to Thailand (alone) and I also didn't need to limit my trip to 10 days!
Since I was also going to be spending miles for only one person, I decided that I could splurge on myself and fly in economy there but make a more luxurious experience in First Class on my way home. This was back in 2014, before United changed their redemption rates once or twice, so booking this itinerary cost only 102,500 miles round-trip, but because of how and when I did it, it was quite the complicated experience actually getting the new flights booked at the correct rates.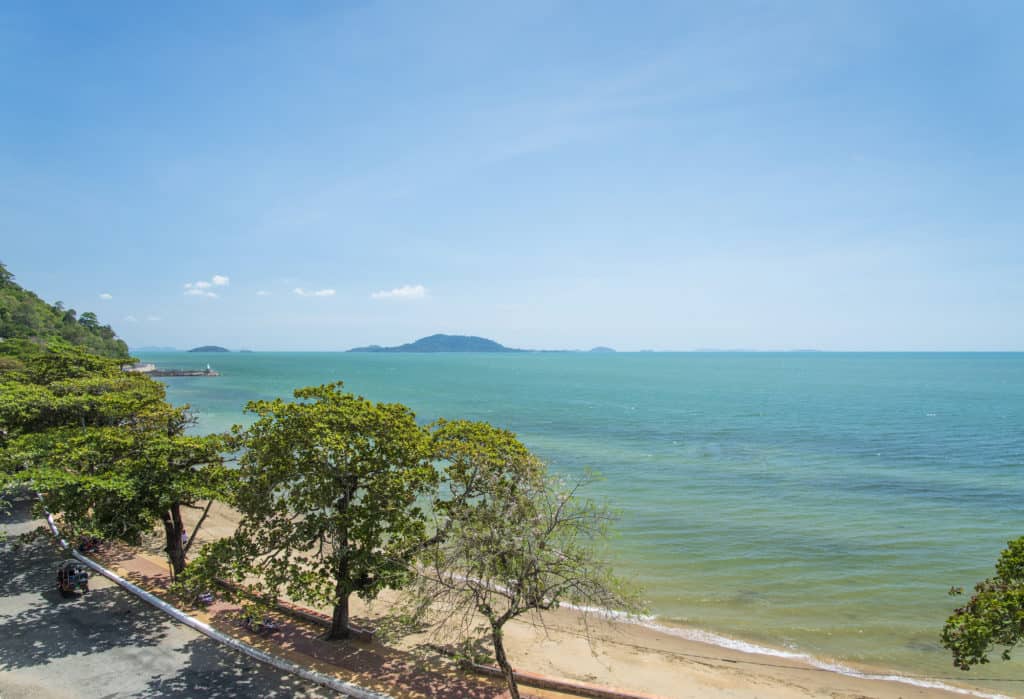 On this trip, I visited China, Cambodia, Vietnam, and briefly, Thailand. I had switched my plans from visiting Thailand to Cambodia and Vietnam, but since United offered a "free one-way" back then (now called the excursionist perk), I was also able to tack on a few days in China for no extra cost. And I did still end up visiting Thailand for a few hours because I had a full day layover and left the airport to tour Bangkok.
Flying home in first class was quite the experience, and I really went big. I flew Thai first class from Bangkok to Frankfurt, visited the First Class Terminal, and flew Lufthansa First Class from Frankfurt to Detroit. You could say that after this experience, I was more than hooked on points and miles. While I had taken advantage of mistake fares, great sale fares, and creative routings to earn more miles before, this was the first non-Southwest mileage redemption I had ever flown on, and it was a great trip!
Anya Kartashova
My first points redemption also happens to be my worst points redemption with Delta SkyMiles, so I won't get into too much detail here. I'd held the Gold Delta SkyMiles Credit Card for many years before I discovered the Chase Sapphire Preferred and the world of points and miles, so I'd rather tell you about the first time my husband (then-boyfriend) and I traveled to Europe together.
In addition to the 50,000 Ultimate Rewards points I earned with the Chase Sapphire Card, I accumulated 50,000 United MileagePlus by signing up for the United Explorer Card. After meeting the minimum-spending requirements on both cards and some everyday spending, I had enough miles to fly both of us to Europe in economy class.
By then, I'd learned about the stopover rules on MileagePlus and knew I could book a free segment within Europe on a round-trip ticket.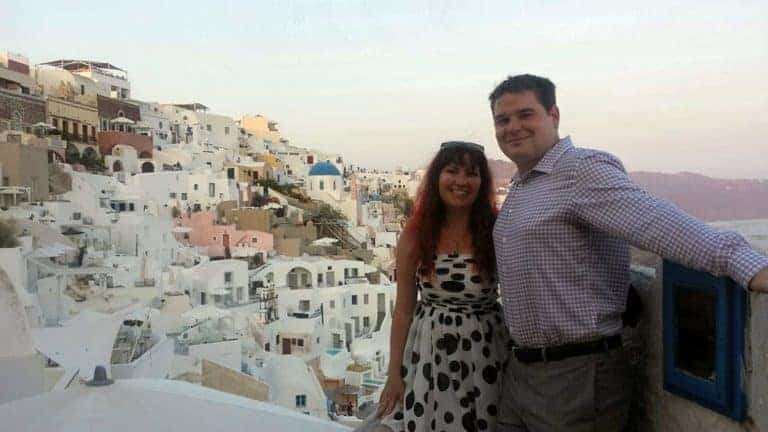 The trip was for a milestone birthday for me, and I chose to spend it in Greece. My husband chose Ireland, and we added a stopover in Amsterdam because, why not? All in, we redeemed 120,000 United miles + about $260 to take this trip during peak summer travel dates. We had a wonderful time exploring a couple of Greek islands, trying an escape room in Amsterdam and drinking the perfect pint of Guinness in Ireland.
This goes to show that a couple of credit-card offers is all you need to fly two people across the pond.
Bryce Conway
My points/miles journey began in my senior year of college at Ohio State. I was relatively broke and looking for creative ways to save money on a Spring Break trip to Panama City, Florida.
I started by simply googling "how to save money on airfare", "how to save on travel", and more than a dozen other similar searches. I was hoping to find one of those mythical opportunities where you can carry a last-minute package with you to save money on your flight.
It turns out those types of things don't exist (hello, security rules), so I quickly gave up. However,I began to notice that every pop up ad on my browser was for airline-related credit cards from that point forward.
Almost all of them looked alike to me, being an amateur at the time. So I picked a card that was offering "2 free flights" (it was the Southwest card) and applied for it on my modest college income.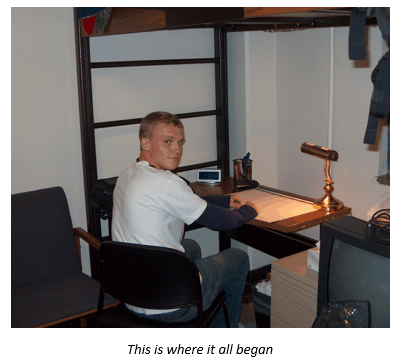 I was approved instantly,  and very surprised to find that I actually received "2 free flights" (50,000 Southwest points) after meeting the minimum spend with a large textbook bill.
I cashed in my newly earned points to spend the first half of Spring Break in Panama City before spending the second half of the week in Las Vegas. I think the entire itinerary ended up being ~$20 in taxes and fees.
Points took me from "damn I am going to have to spend Spring break at home" to "I think I'll go to Florida AND Las Vegas just because I can".
From that point forward, I have been hooked!
Final Thoughts
Whether it's a fun hotel stay, a luxury first-class flight or simply using some points in the Chase travel portal to go see family, we all remember our first points redemption. No matter what you choose to book, it's a special moment that you won't soon forget.
Hopefully, thinking back to your first redemption brings you as much joy as it does for us. Let us know in the comments section how you first used points for a flight or hotel stay, and happy trails!
---
10xTravel is part of an affiliate sales network and receives compensation for sending traffic to partner sites, such as CreditCards.com. This compensation may impact how and where links appear on this site. This site does not include all financial companies or all available financial offers.